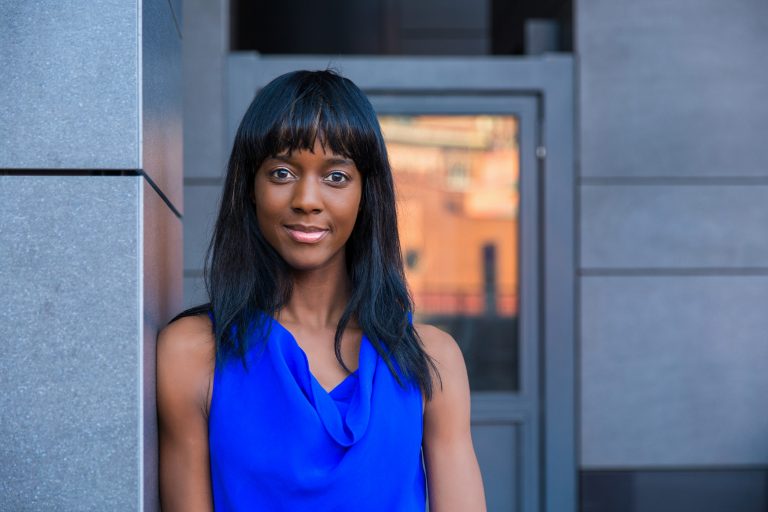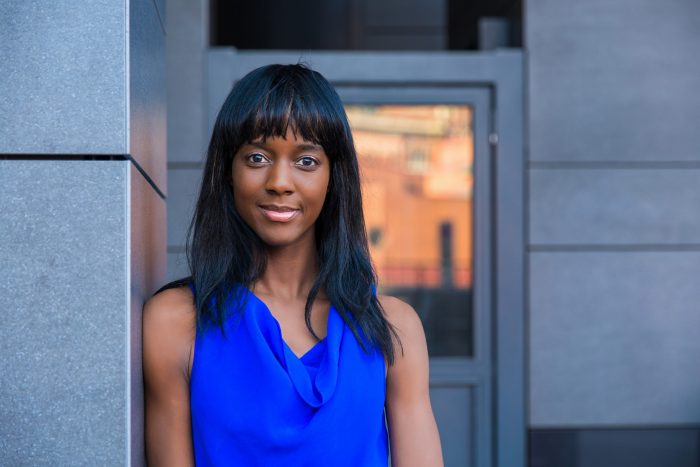 You Can Sit With Us: Getting To Know….Nova Reid
First off, we think you're fabulous.
Why, thank you!
When did we become wedding industry besties?
I can't remember. I feel like you've always been part of Nu Bride's journey. But I think the first time I met you all was at the Mandarin Oriental at one of your Berta Bridal shows – it was summer, it was hot and I remember having drinks on the roof terrace and meeting Bandele Zuberi – another longtime Nu Bride supporter!
We love your company's ethos, tell us more.
Nu Bride was born out of my own wedding engagement in November 2011.
It wasn't long after my engagement to notice there wasn't much representation of modern couples and a huge gaping in inclusive representation of black women. As a modern British woman who is also black, I felt completely invisible. And I didn't like how it felt so wanted to do something about it and turned frustration into innovation.
I founded Nu Bride in 2012, dedicated to celebrating diversity and bringing the wedding industry into the 21st century and haven't looked back since. (I'm also a diversity campaigner and consultant). We're now a multi-award winning wedding collective and launched our first London show in April – the UK's first inclusive wedding show. It was the hardest and one of the most rewarding thing I have ever done.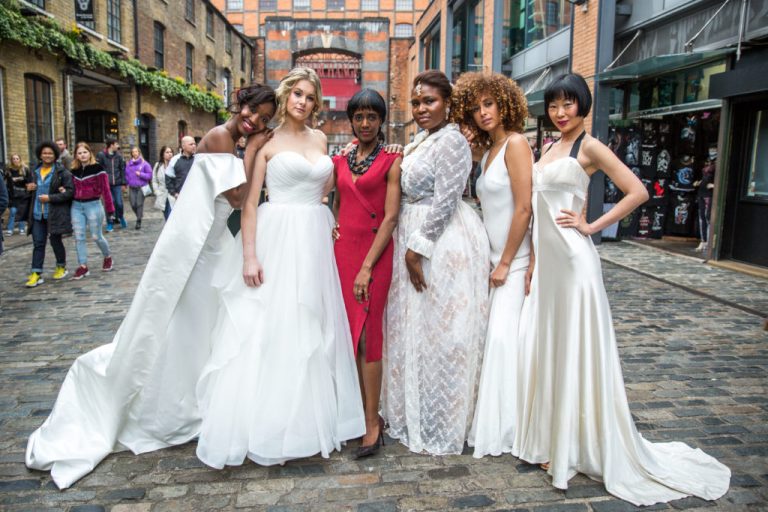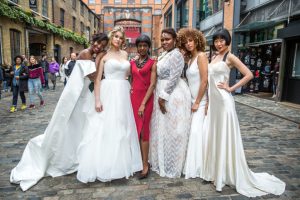 Nova with her Nu Bride The Wedding Show models
We had stylish couples from every community – modern, multicultural, heterosexual, LGBTQ, various abilities. One guest approached me at the end of the show and cried. She thanked me for intentionally including her. I will never forget that moment. Representation so deeply matters, especially during weddings, as it is so intrinsically linked to our identity…
Do you have any fashion or beauty rules?
Be you. Unapologetically.
What do you bring to a bride's day that others cannot?
Well it's not a brides day, is it? It takes two to tango. 🙂 Real talk.
I encourage the readers who stumble across Nu Bride to be themselves. To not follow the rules, to focus on their why – re: beyond the wedding day and defining new roles in modern relationships and tips on how to have a healthy happy marriage. I also encourage couples to only spend their money with brands or business that give a damn about diversity and to stop lining the pockets of those who don't. Money talks.
You inspire us. What inspires you?
Lots of things. Music, people, random acts of kindness, honest conversations, Japanese food, powerful storytelling, podcasts, social justice causes, style, a whole host of things!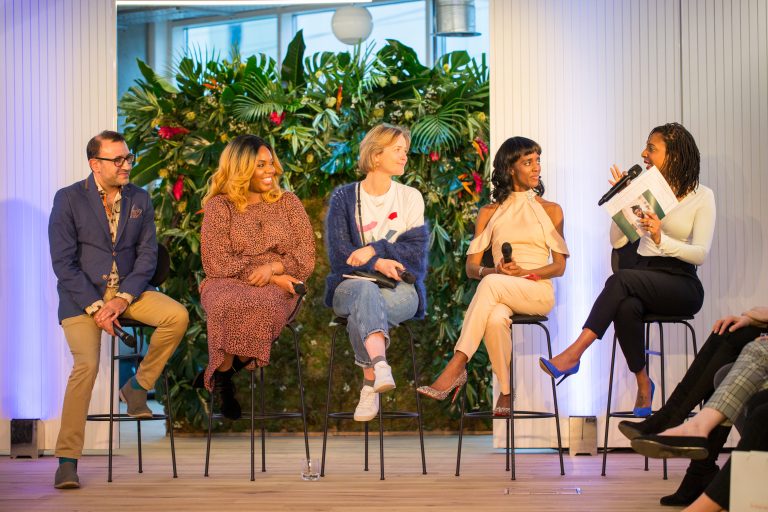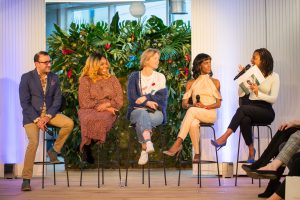 Nova with industry experts on Nu Bride The Wedding Show Diversity Panel
A tip for brides before, during and after their wedding?
Be present and don't sweat the small stuff – there are more important things in life.
In the words of Oprah; "Just breathe. relax and remind yourself that this very moment is the only one you know you'll have for sure"
Where can we find you?
Nu Bride www.nubride.com | @nu_bride
Diversity Consultancy and anti-racism education www.novareid.com
❤️
Image Credits: