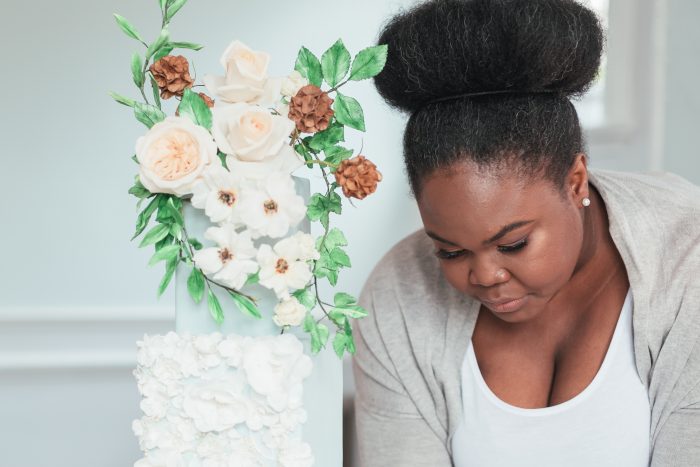 You Can Sit With Us: Getting To Know…MonAnnie Cakes
First off, we think you're fabulous.
Thank you so much, that means so much. We love The Wedding Club and think you are fabulous too!
When did we become wedding industry besties?
Haha! I love that term, can I steal it please? 🙂
I think we first met at the Berta collection launch is January 2019. We were so honoured to have made the cake and patisserie for the event. Thank you so much for having us!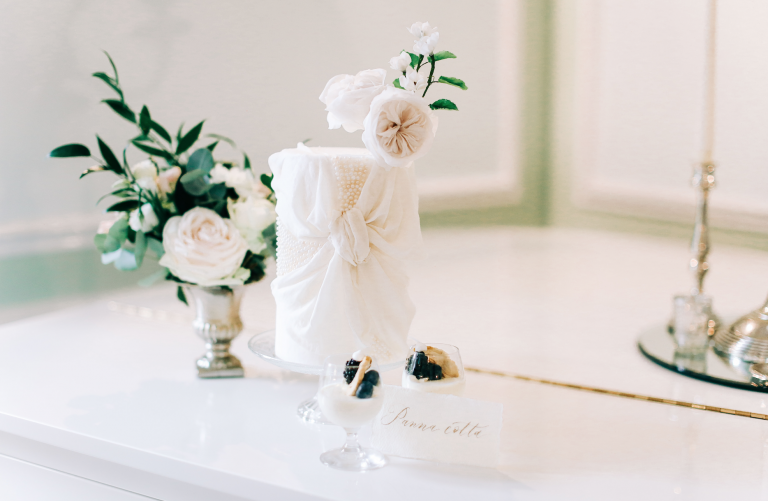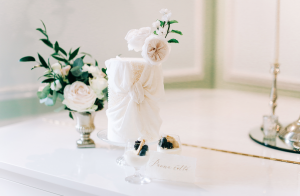 Photo Credit: Charlotte Wise Photography
We love your company's ethos, tell us more.
We make bespoke, flavour first, elegant cakes and patisserie for well-travelled foodies. The foundation of MonAnnie is flavour.
It started by me baking a different cupcake flavour everyday and spending hours and hours perfecting recipes and exploring flavour combinations. I grew up in Nigeria and also love to travel. I therefore love to explore and create flavours and patisserie inspired by places that I have been.
I adore an elegant, timeless aesthetic, and making something different each time. A cake is a piece of edible art, but also an experience for the senses. Each wedding to us is special and we love to work with our couples to create harmonious beauty that is unique to their special day.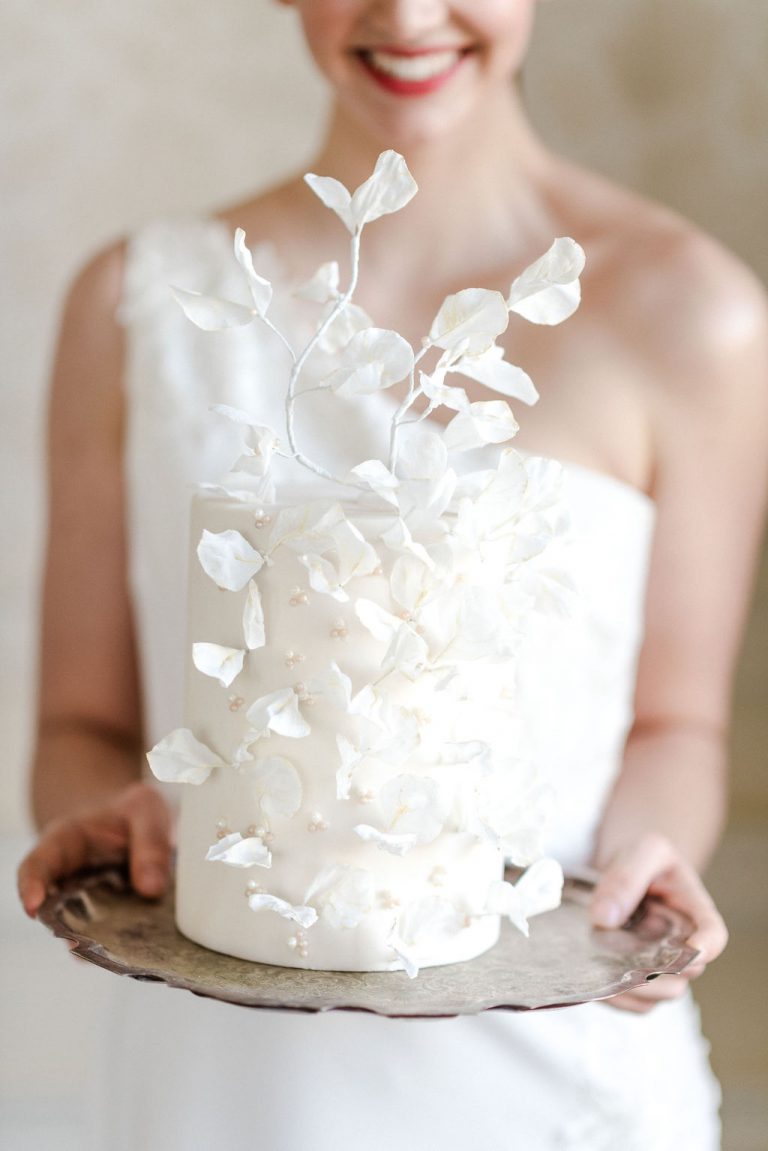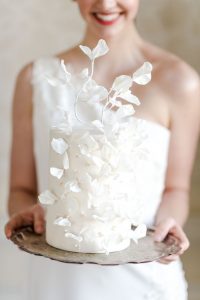 Photo Credit: Eva Tarnok
Do you have any fashion or beauty rules?
Hmmm! I think just as with cakes and patisserie, beauty should originate on the inside and radiate outwards. Be a beautiful soul and work hard to celebrate and enhance that beauty on the outside!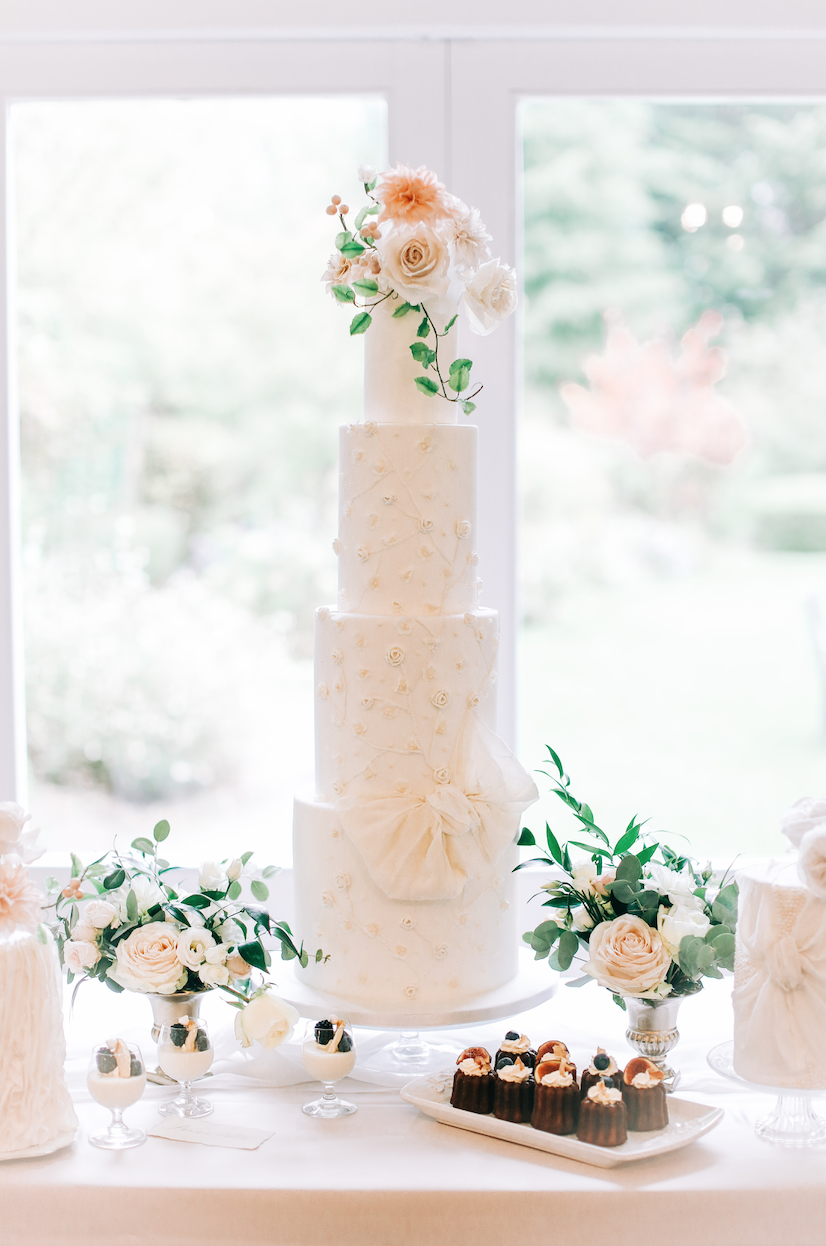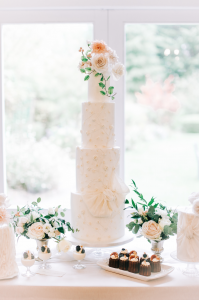 Photo Credit: Charlotte Wise Photography
What do you bring to a bride's day that others cannot?
We bring the bespoke. We don't have a catalogue of designs for our couples to choose from.
From our first interaction with them, we listen, take our time to understand their vision and use that to create something beautiful. Self development and growth is so important in every art form.
My promise to our coupes is that I will continue to nurture and develop my skills so that I am armed with the knowledge and expertise to create something magical for them.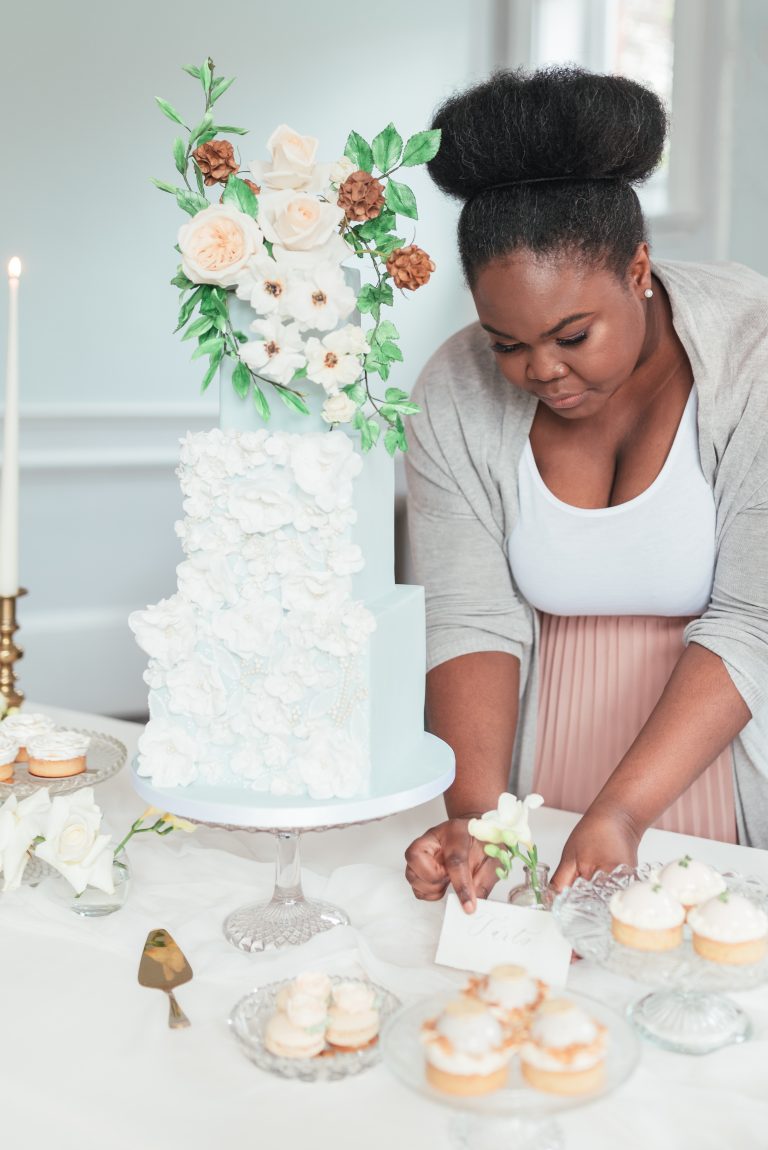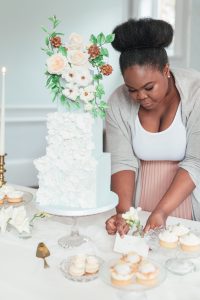 Photo Credit: Hannah McClune Photography
You inspire us. What inspires you?
Wow, it is an honour to be an inspiration. I am inspired my so many things. I think I say this way too many times (ha-ha), but there are particular people who inspire me. These people push me to be better, and also allow me the freedom to be myself. They are honest and remain kind and respectful. When I work with such people, I feel liberated and I'm usually my most creative.
I am also inspired by nature, flowers in particular; life-like sugar flowers are one of my favourite things to make. I also love bridal wear, there are so many textures and details that you can interpret on a cake.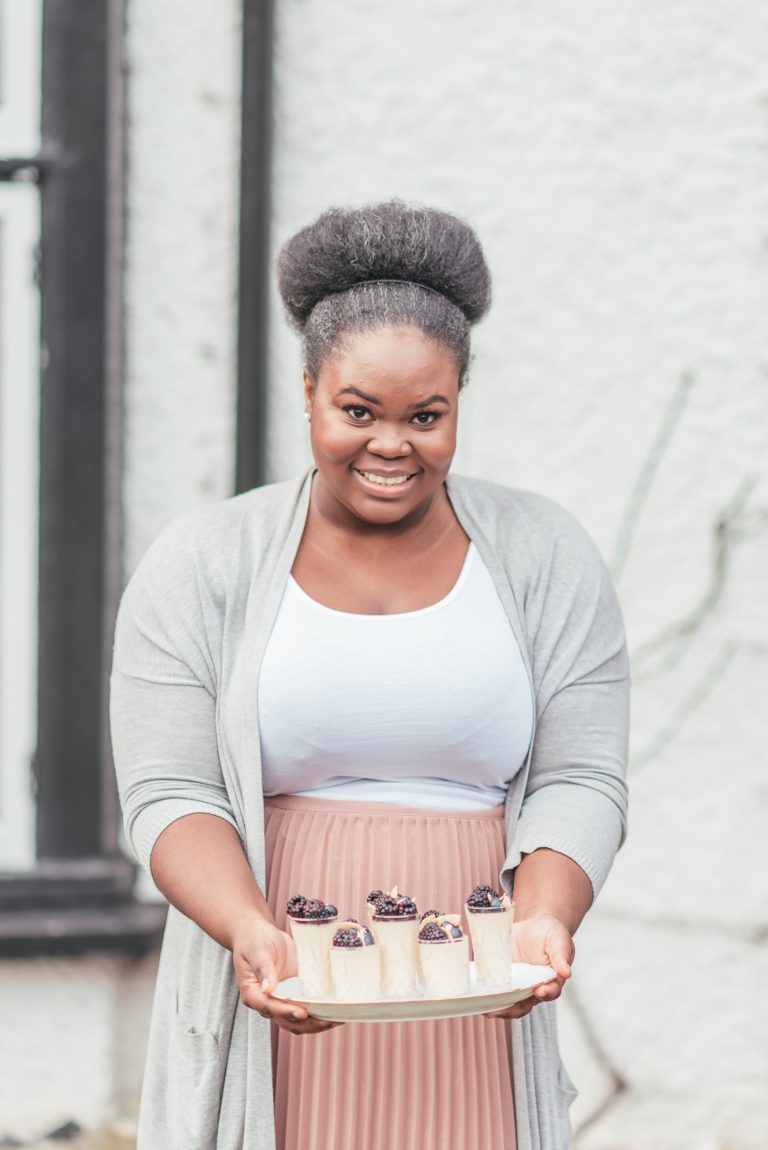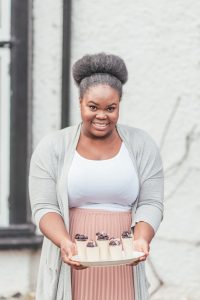 Photo Credit: Hannah McClune Photography
A tip for brides before, during and after their wedding.
Enjoy the process.
Take you time to choose what works best for you. It's your day, look around, take it all in. Enjoy sharing the experience with those you love. These are the moments that make life truly special. These are the moments that fuel us through life's not so nice moments.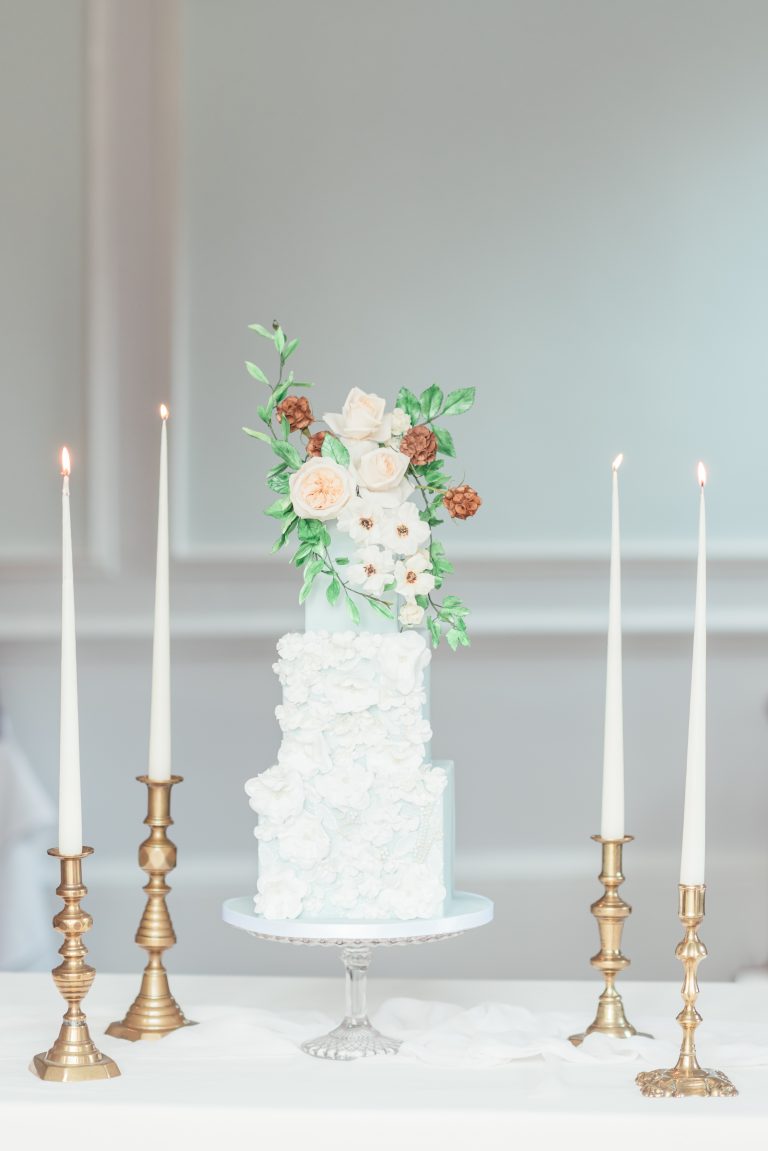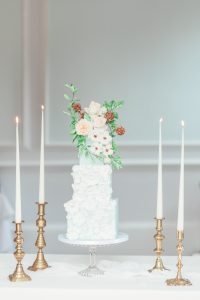 Photo Credit: Hannah McClune Photography
Where can we find you?
Our website is www.monanniecakes.com & our social media handle is @monanniecakes.