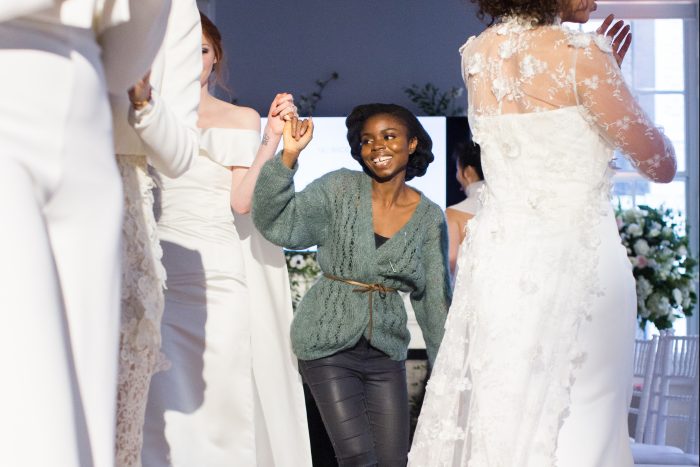 Designer Minds: An Interview With Rita Colson
One thing you can't live without when you begin the design process?
I always have to have TED talk in the background, a supply of shortbread biscuits and a cup of tea.
Can you tell us about the inspiration behind The Light In Movement collection?
The inspiration behind the collection is my love of creating unexpected twists on traditional bridal wear. Looking at the lightness and weightless forms that working with fabrics like tulle, silk, crepe can create. It's about creating unique silhouettes using sustainable fabrics.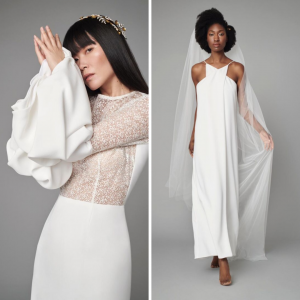 If your style were a song/music genre, what would it be?
If my style were a music genre it would be a Jazz fusion. My style is classic with clean lines, and modern accents in the shape or sometimes the detailing. It's just like Jazz – it's smooth (the clean lines) with some 'twiddly bits' (embroidery or lace detailing) here and there!
Do you have a particular piece that you favour the most?
I don't think I can choose my favourite piece from the collection as they're so different. As a collection, I'm very pleased with the outcome and how they look next to each other. I love how although it's a bridal collection, they can also be worn as Evening Wear pieces, too.
How do you make the final decision on the colour palette?
I like to find the balance between the fashion-forward and traditional by using whites and creamy tones, then lift it up in the use of texture and form.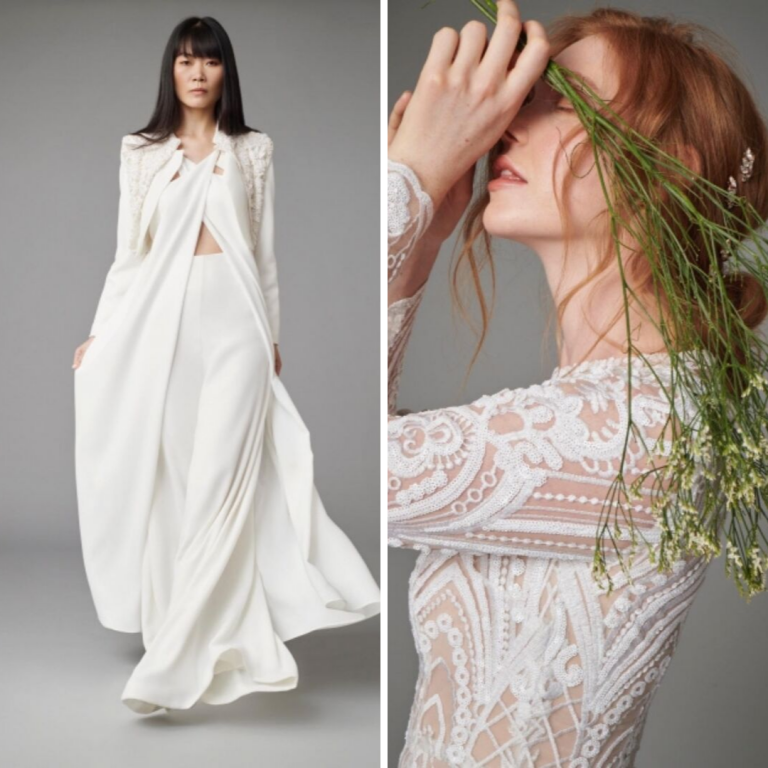 What makes this collection different from your past creations?
This latest collection in comparison to my debut focuses more on the modern woman, the attention is on the cut and form. It's modern without being too minimalist, classic without being boring and feminine without being too fussy in the details. The pieces can be worn as both bridal and evening wear, taking you from the Registry straight to the party or from the church to the dancefloor.
Can you describe the Rita Colson bride in three words? What do they all have in common?
The Rita Colson bride is Stylish, Classic and Modern.
❤️
Photo Credit: