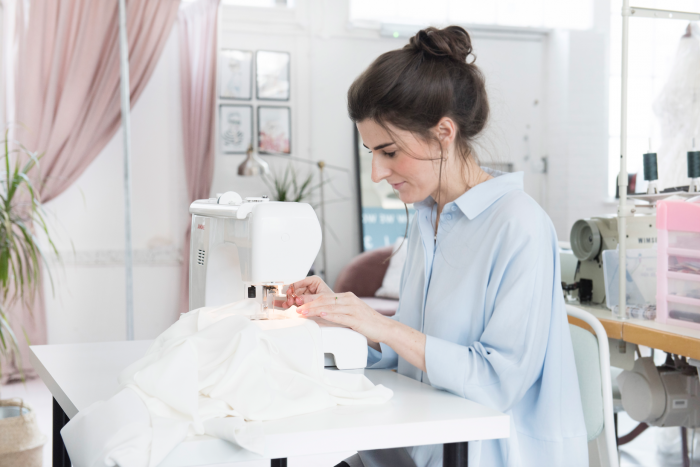 You Can Sit With Us: Getting To Know…Georgina Keeley
First off, we think you're fabulous.
The feeling is entirely mutual.
When did we become wedding industry besties?
In March 2018 just as I was launching my brand online, our very dear mutual friend Gustav introduced me to director Clare due to our shared connection and love of all things Bridal.
Since then Clare and I have always stayed in touch, met for coffees and the odd glass of Champagne. Clare has been a big support, always offering thoughts and advice as I've embarked on this journey of setting up a Bridal brand.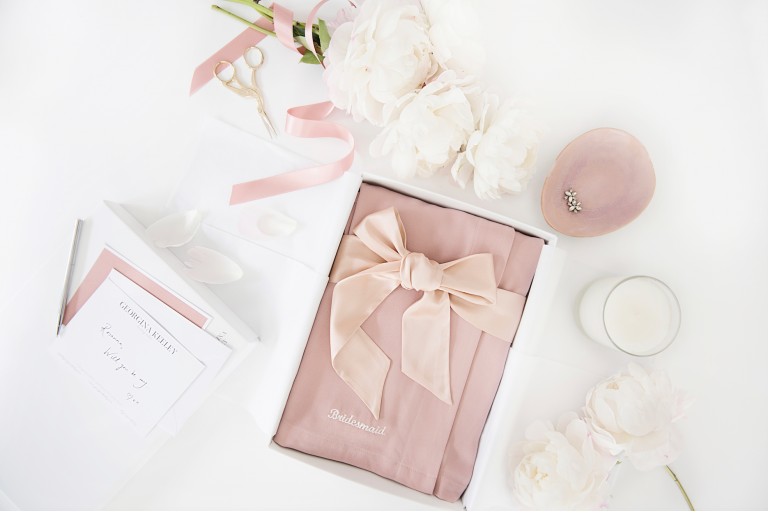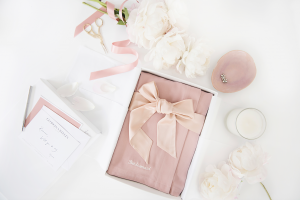 Pretty In Pink
We love your company's ethos, tell us more.
My number one brand ethos is that the details matter.
I care about every single robe that leaves my studio, and try to deliver absolute perfection to each and every customer. I have a rigorous process, and everything has been thought through.
From the design of the product itself (the inclusion of pockets and a crease free fabric which looks great in those 'getting ready' photographs) to the luxury unwrapping experience. No detail has been missed and I really pride myself on that.
Do you have any fashion or beauty rules?
Simplicity is Queen. This is what I've based my whole collection on – creating simple designs, which are timeless and never go out of style.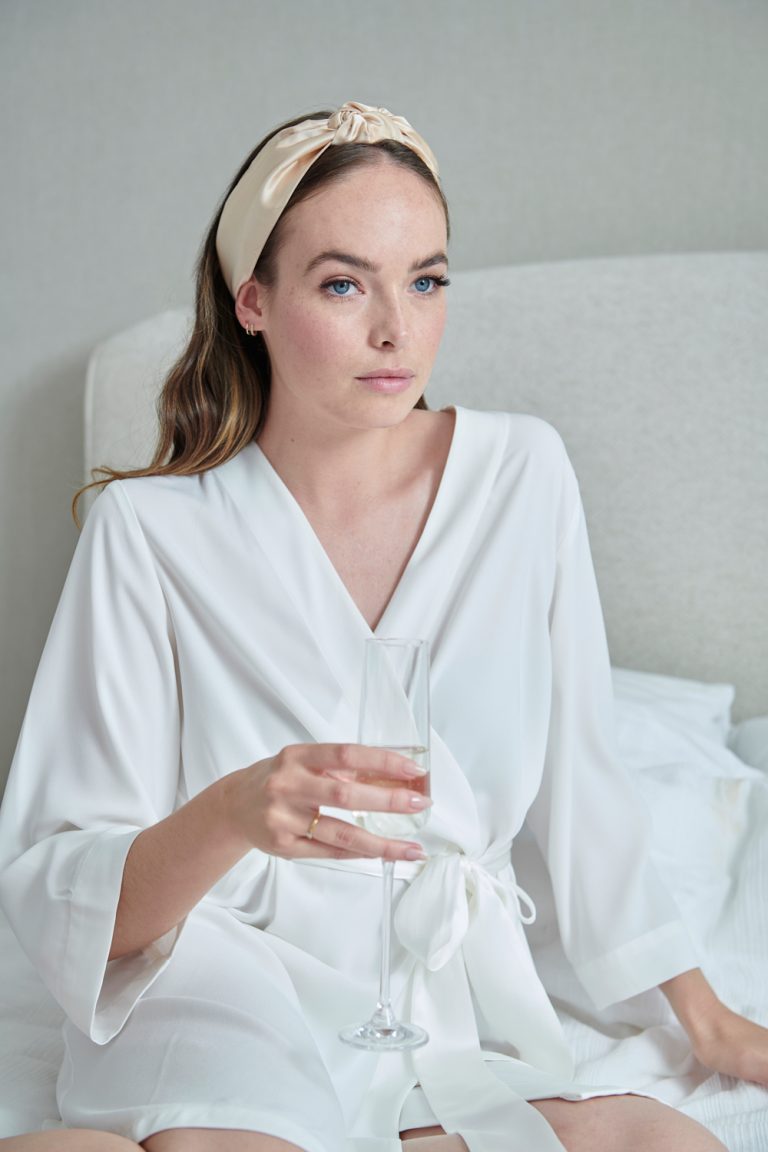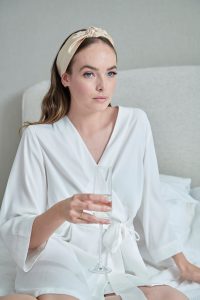 Look Glam From Start To Finish
What do you bring to a bride's day that others cannot?
An unparalleled customer service experience which is both bespoke and seamless. I love building relationships with the people who buy their robes through me, and if it is within my power I would literally do anything to put a smile on my customer's face.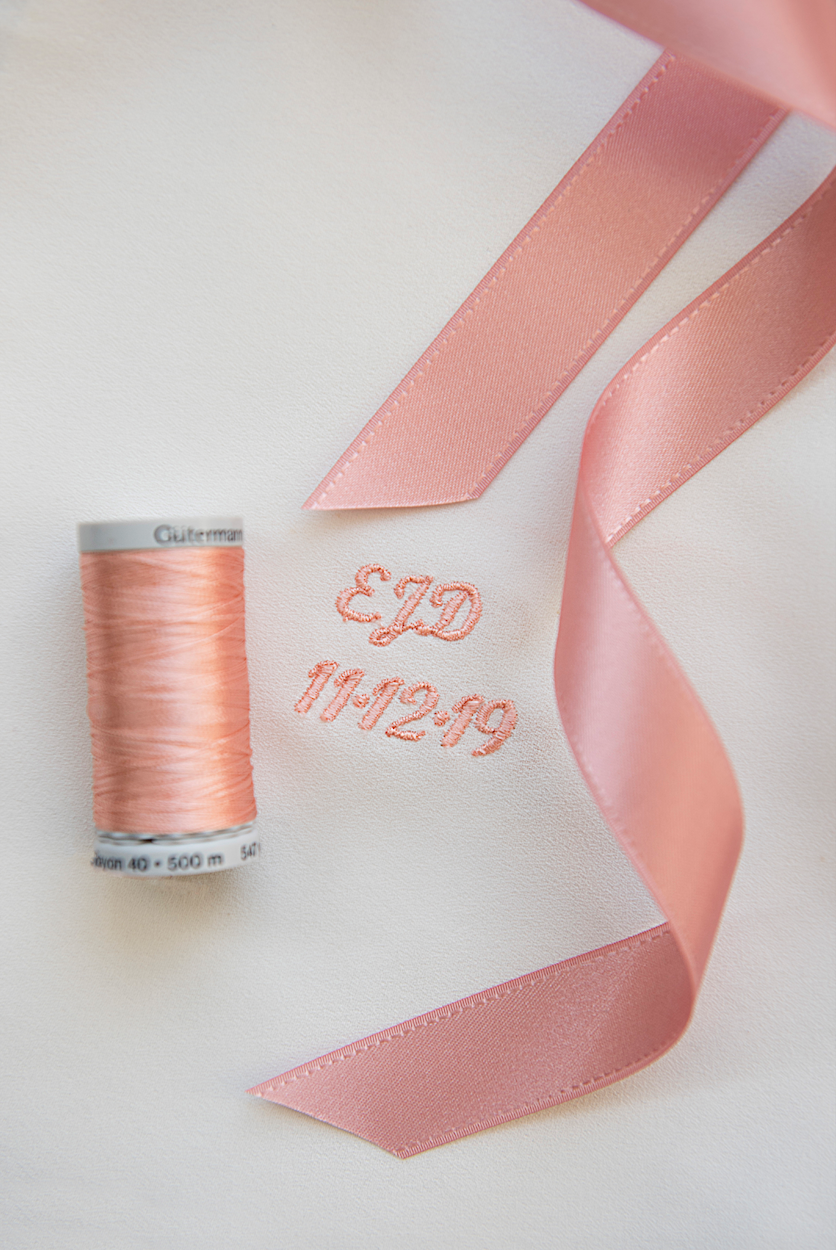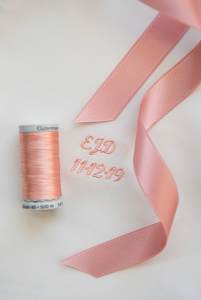 It's All In The Details…
You inspire us. What inspires you?
I volunteer once a week at a Children's hospital in Westminster (The Evelina) with my dog Timothy who is a therapy dog.
The children and parents who we help inspire me with their bravery and positive attitude. Each visit puts my life and business in to perspective, and their resilience gives me strength.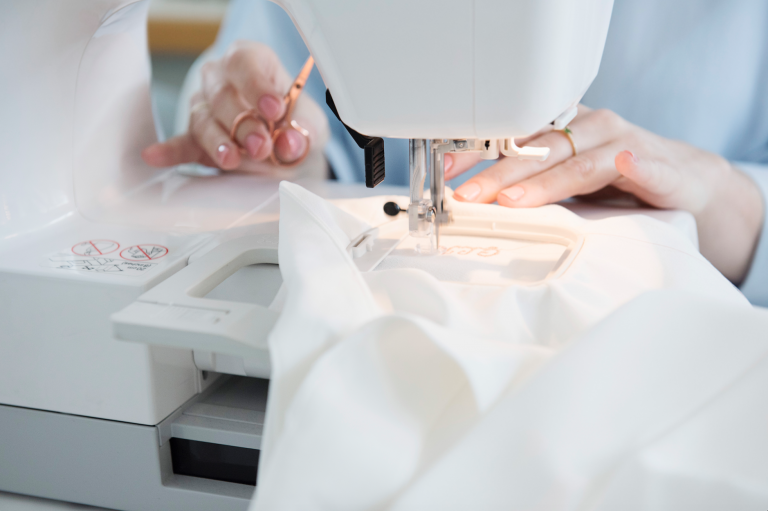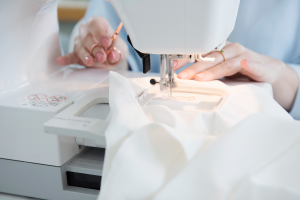 Georgina At Work
A tip for brides before, during and after their wedding?
My 'before' and 'during' tip is to invest in a steamer.
I have recommended this to so many brides and have always received a 'thank you so much for suggesting this' email following their wedding day. They are so handy to get out those last minute creases on a brides wedding dress, bridesmaid dresses and other bridal party outfits.
Irons are so dangerous when it comes to fabrics and can leave marks, not worth the risk on a wedding day!
After your wedding day, my tip is to have some fun things booked in (beyond a honeymoon) to help ease the inevitable wedding blues.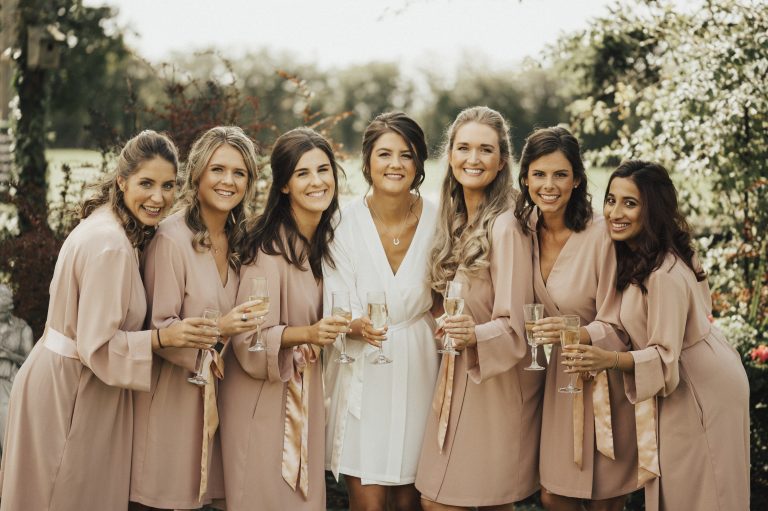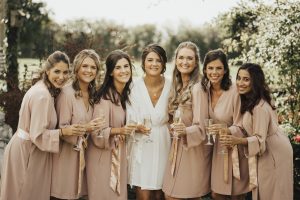 Bride Tribe Goals!
Where can we find you?
I am online business, so if you want to check out my shop simply visit georginakeeley.com. I am also on Instagram and Pinterest if you are in need of some Bridal inspiration!
Insta @georginakeeley
Pinterest @georginakeeleyltd
❤️
Image Credits: