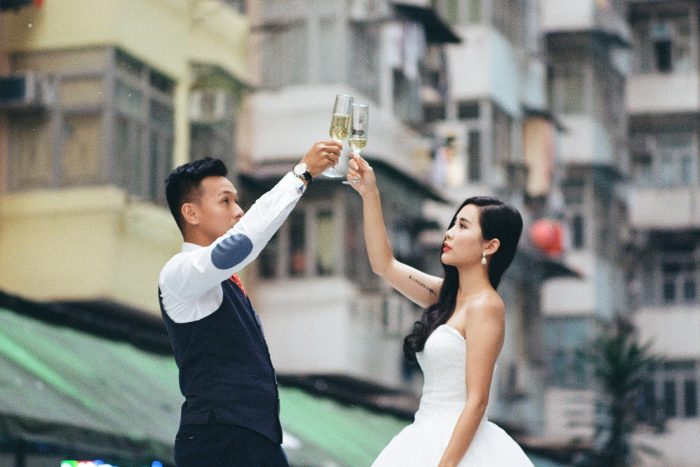 Wedding Fun: 'Who's More Likely?'
So, you've got the ring on your finger.
Now it's time to let your guests in on your love story a little more… Who's more likely to overshare?
For guaranteed giggles, get the wedding party started with this fun little game and see who knows the other better!
❤️
Let the games begin
"Who's More Likely?" will test you, your spouse and guests with 20 questions, the only answers being one half of the newly married couple!
So one question…How does it work?
Simply print off and fill in the cards below, hand out to guests and appoint a quiz master to read each question from the two sheets provided aloud. Guests should then hold up the card with the name they think is most likely to be the answer, and this will be confirmed (or contested) by the couple's own answers!
Enjoy
❤️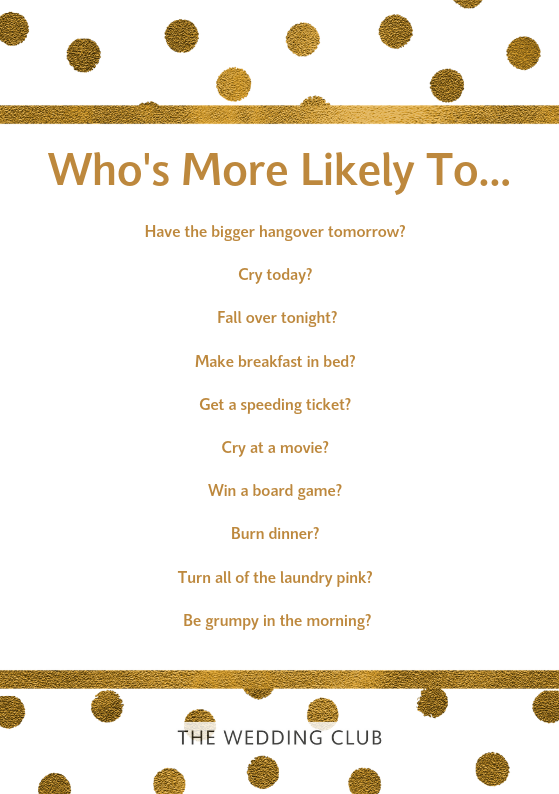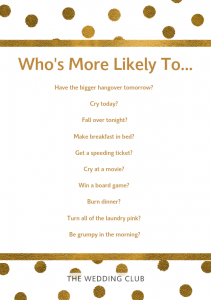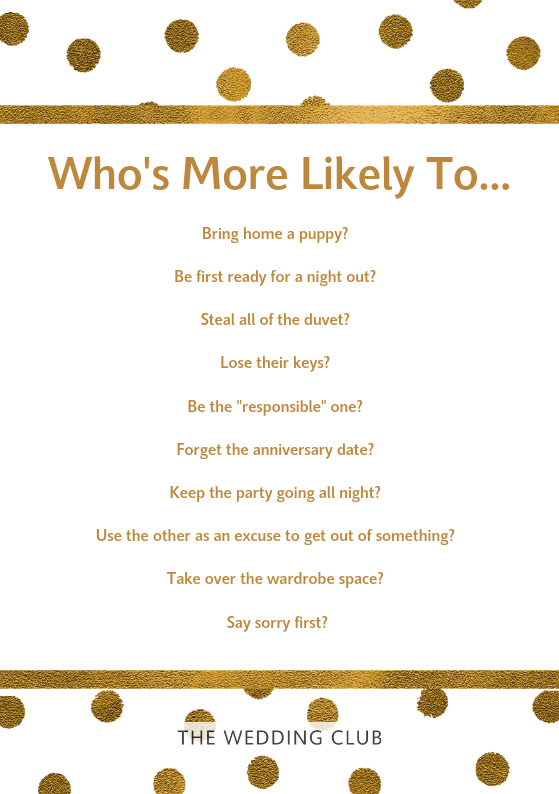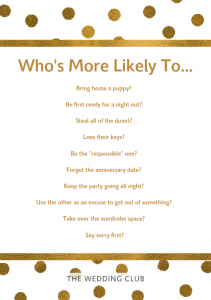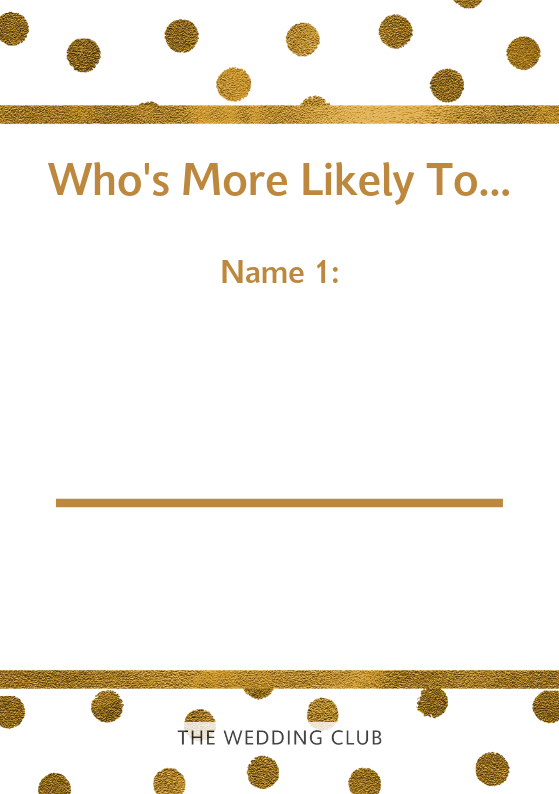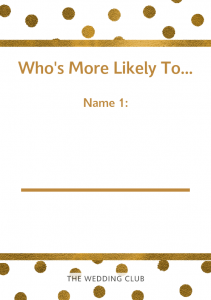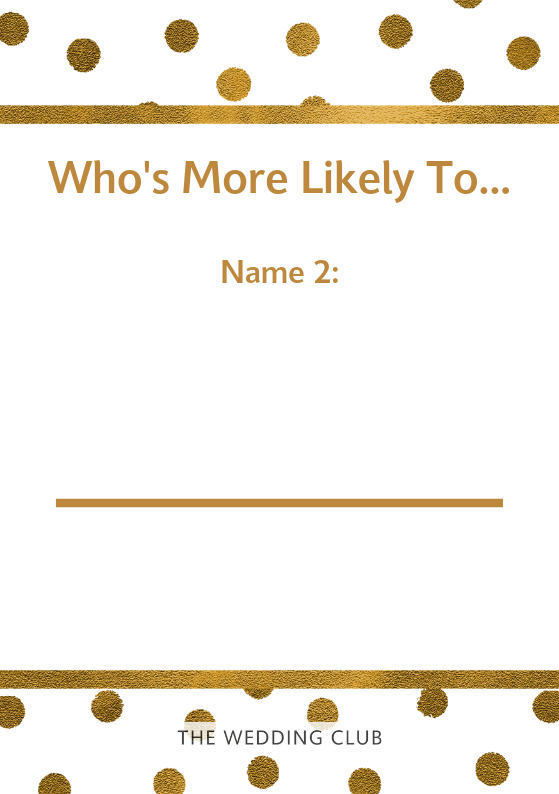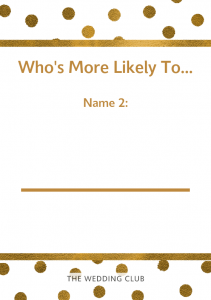 Photo Credit: