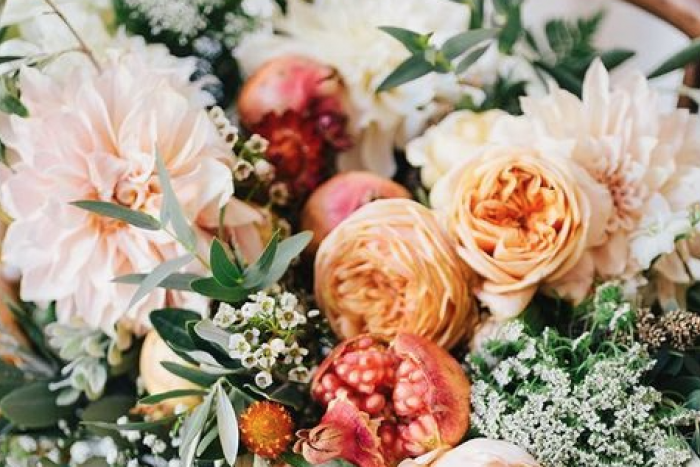 Part 2: Which Season Should I Get Married In?
Okay folks, part 2 has officially arrived!
Today's seasons are Summer vs Autumn.
Here's our down-low…
❤️
Suns Out, Gowns Out
Think sunshine, think lightweight, think wanting to feel glam but not weighed down.
The first designer that comes to mind for this is none other than the fabulous Alexandra Grecco. Her numbers are perfect for summer temperatures, because even though the weather is beautiful and sunny… sometimes it can get a little sticky, so, a heavy gown could be a recipe for disaster. Their lightweight designs are a dream to wear, very complimentary to the physique and Grecco simply knows how to channel your inner summertime goddess so you can float down the aisle with ease. The spaghetti strap floor length gown would be our top choice.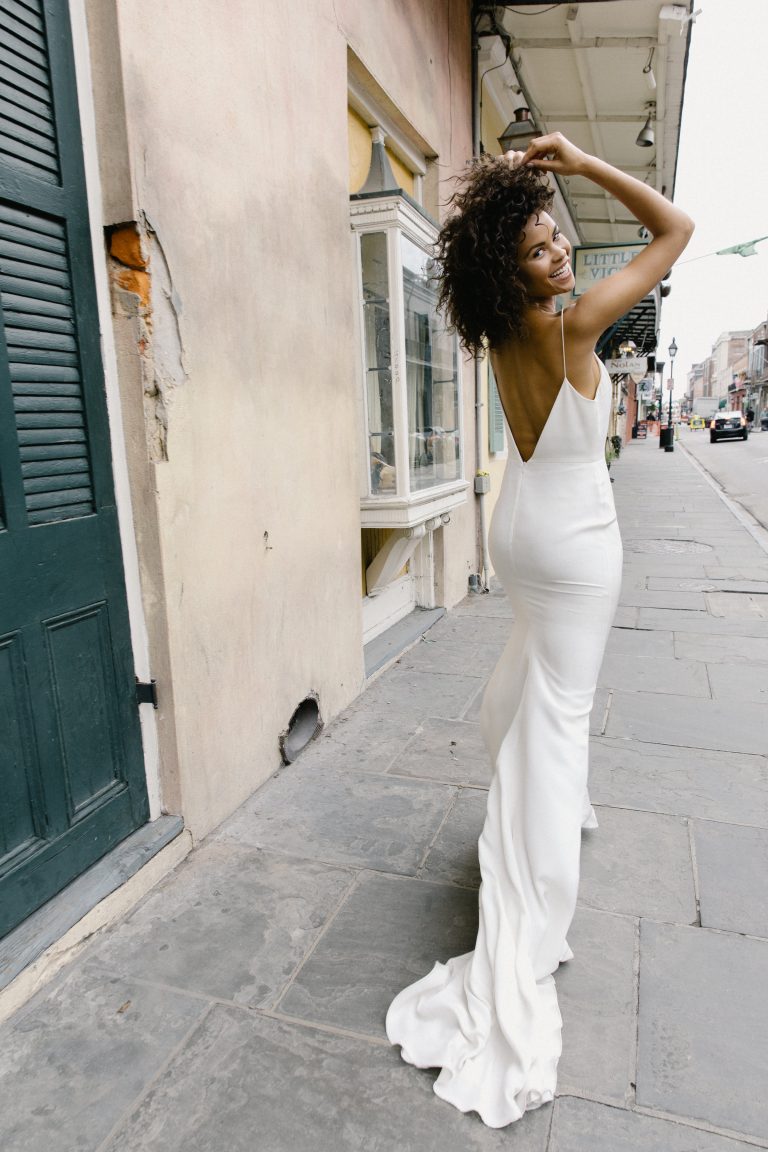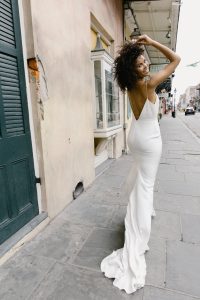 Wanting something a little more stand-out? We've got you.
Check out the Fabulous Rita Colson whose designs emulate a subtle boho twist whilst upholding contemporary elegance and grace. We are head over wedding heels for her loose fitting ankle length gown featuring a unique crossover styled spaghetti strap neckline.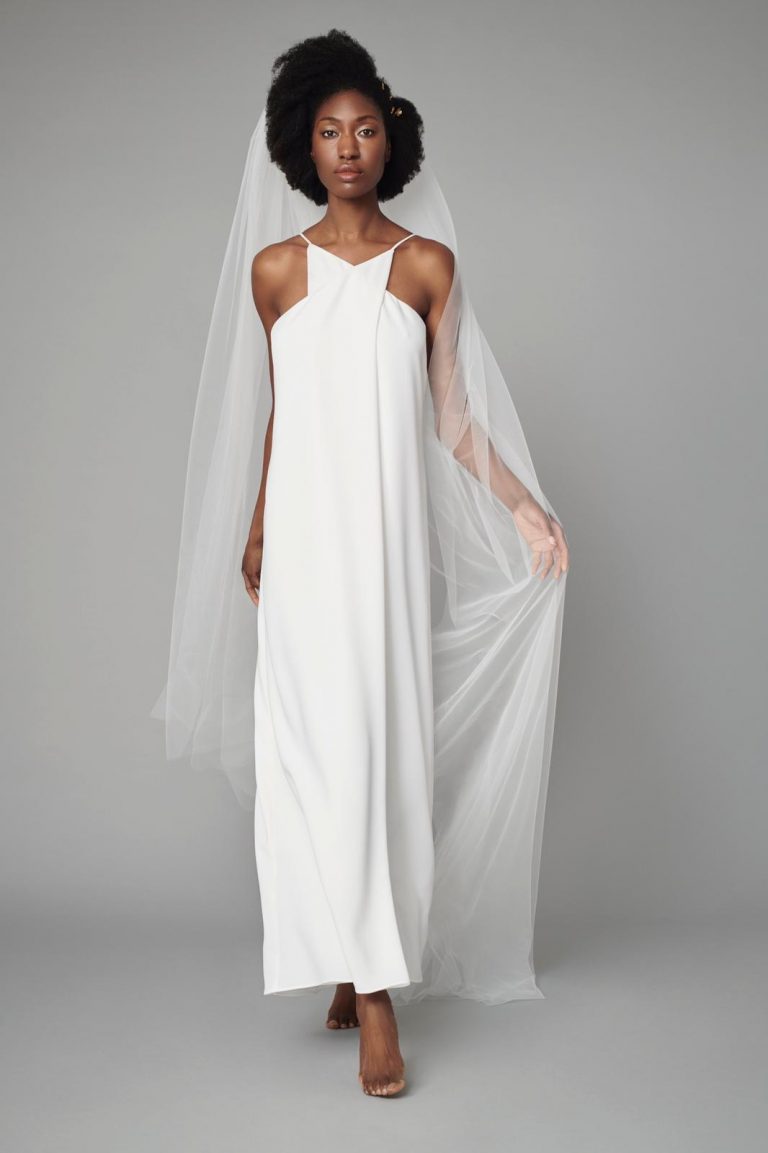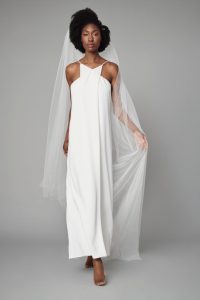 Up next – location, location, location!
Why not have a movie-esque outdoor styled wedding? Picture walking down the aisle during golden hour, with a summers day gentle breeze blowing your tresses back like they do on the big screen. You can go all out on the decor too – imagine an archway of tall green trees with breaks in the branches to allow sunlight to softly peak through onto the aisle and flowers comprised of a light summer pallet down each side of the runway. Add wooden chairs with some foilage draped over them and tadaa – you're the star of your own show!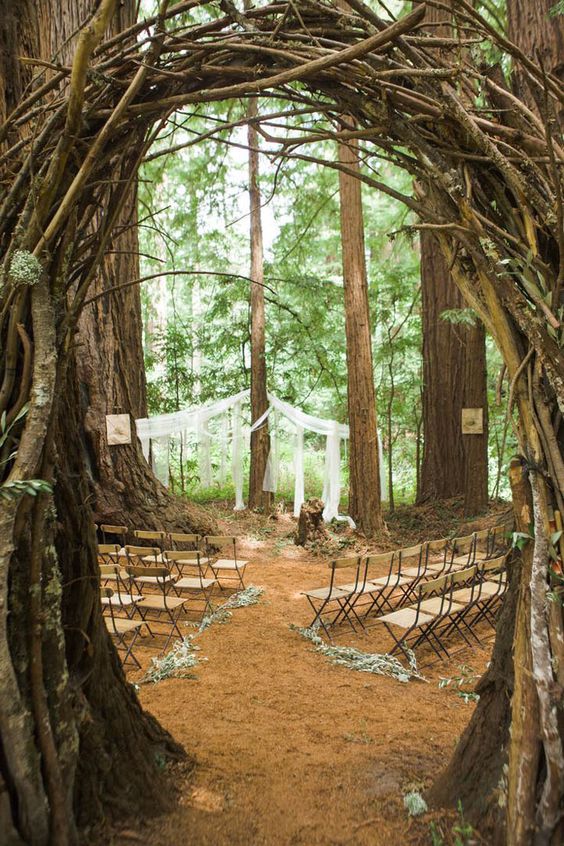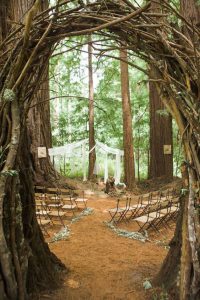 Additionally, a flower arch would be a fabulous finishing touch too, with all the petals in full bloom!
TWC would also recommend a fancy tent too, so that guests can sit out of the sun if needed and you can also keep the food and drink out of the sun, too.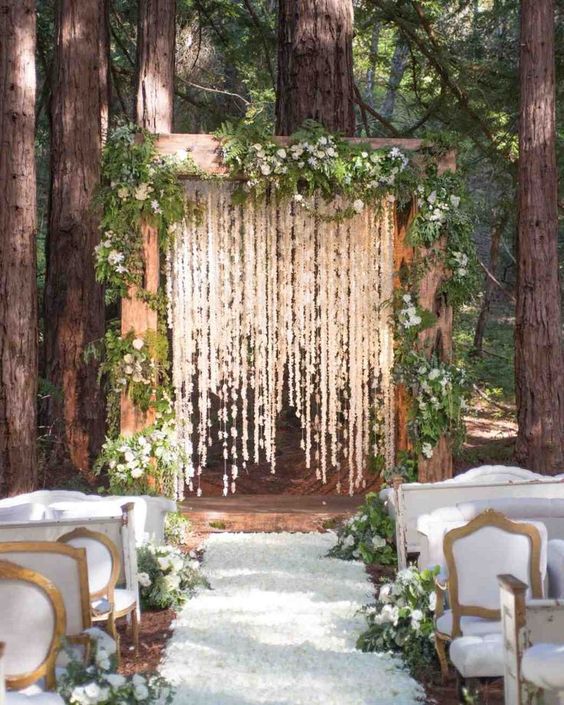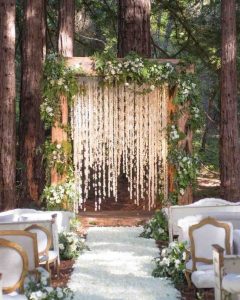 Last but not least, it may be an easier season for your guests to attend a wedding abroad in the summer holidays! Guests may have already planned or may wish to take time off work to relax during the long summer days, so, a wedding gives them the perfect reason. Travel could potentially be easier during this time of year too as you avoid icy/snowy/windy weather conditions.
The summer weather also means your guests have more choice as to what to wear for your big day as well, allowing them to pull out some of their bright, statement looks that will look lovely on the wedding photos.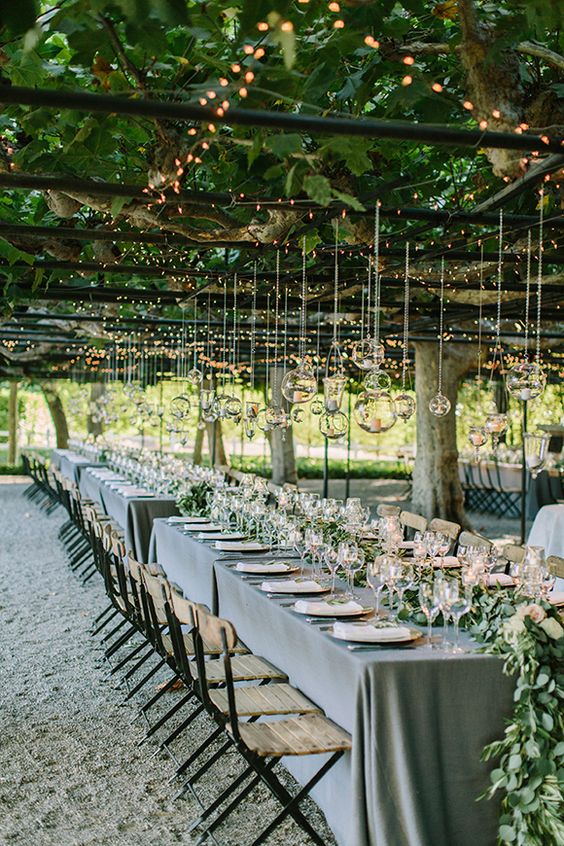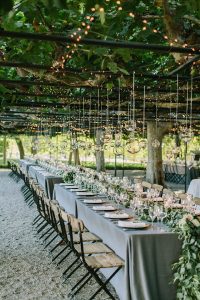 Autumn wedding, love everlasting
Ah, Autumn. You can hear the crunching of the leaves beneath your feet, smell pumpkin spice lattes and see the outbreak of pompom hats just thinking about it.
It's not hot, but it's not cold. So how do you dress for the in-between? Easy! TWC introduces you to the all time classic designer…Temperley London. Chic and fabulous come to mind when we think of this label, so be warned that there's a high chance that you'll want to wear your wedding gown everyday of every season, no exaggeration.
A dress we particularly love is their half sleeved gown that floats out subtly from the waist. Truly magnificent for spinning in, so make sure you squeeze in a ton of twirls on the dance floor!
Want to amp up the bohemian vibes? Pair with a flower crown and team with a lavender bouquet.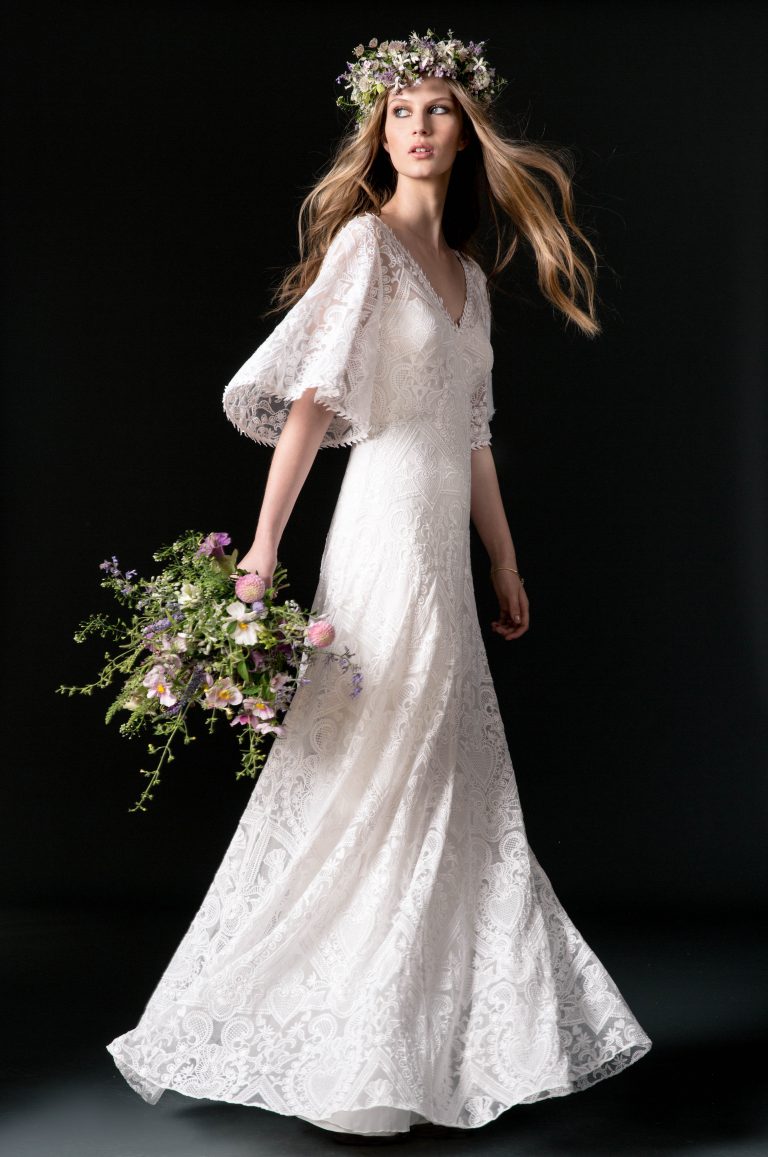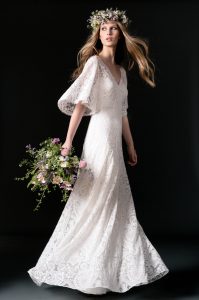 For a haute couture autumn look, Yolan Cris is the designer for you.
They're glamorous and offer a taste of hollywood spark. Their bardot neckline long sleeved gown with statement bow is a show stopper. The skirt puffs outwards creating a ball gown effect, too and who doesn't love that extra bit of drama?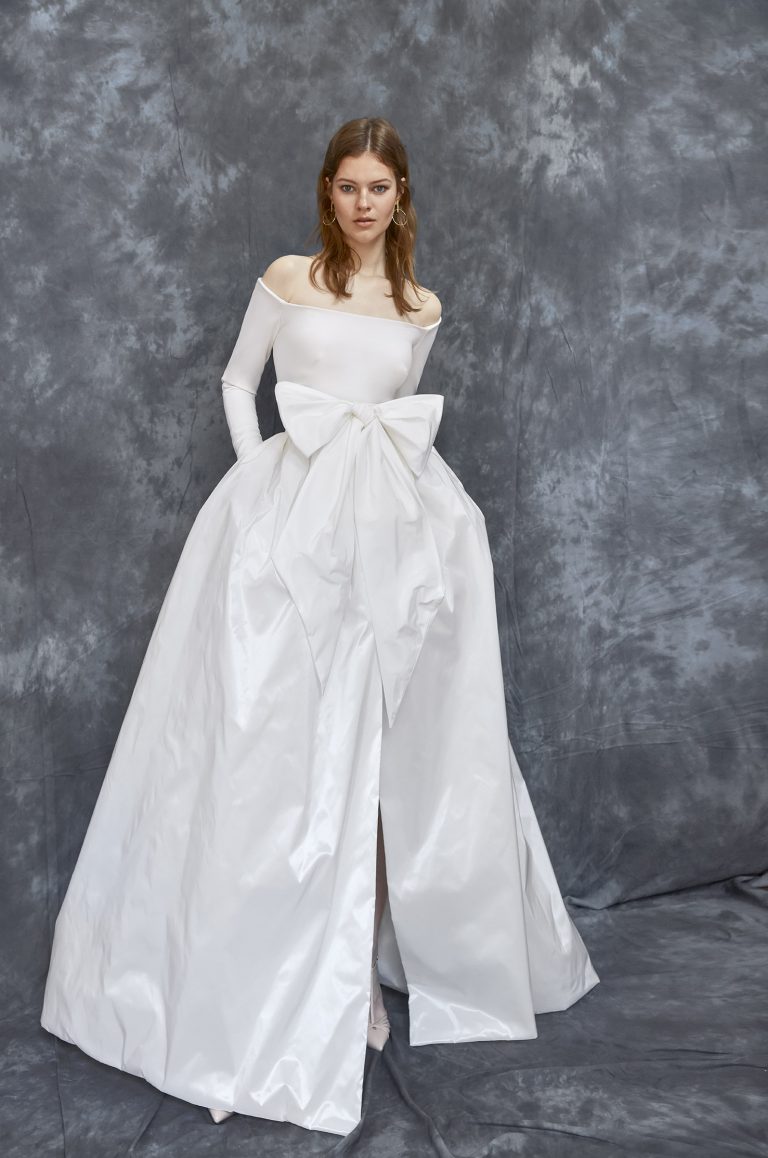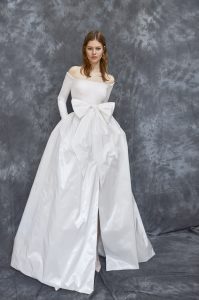 Secondly, Autumn tends to have more availability in regards to venues, which really does come in handy if your choice is a rather popular one. Plus, autumn prices tend to be slightly lower after the summer – so it's a great opportunity to take advantage of this.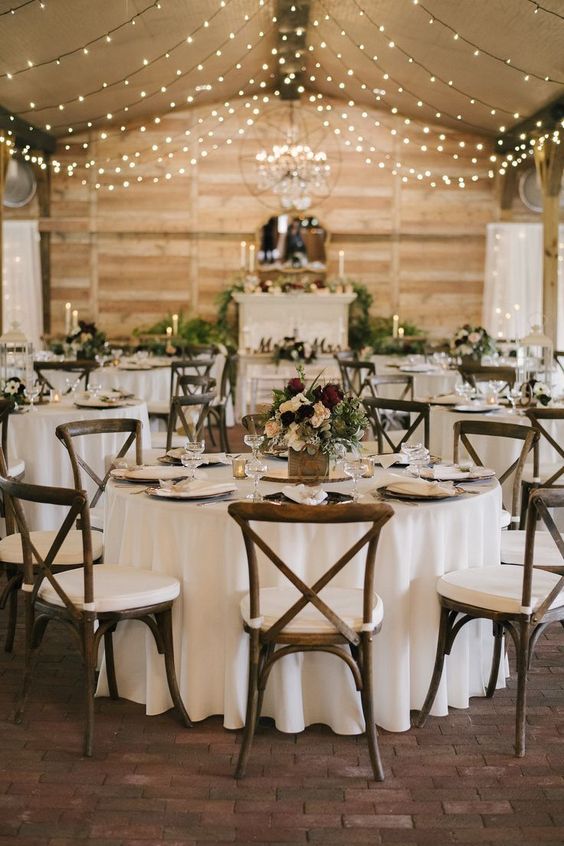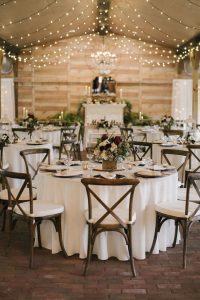 Next up – decor. We recommend sticking to a nice warm colour pallet, taking inspiration from nature itself! Consider warm toned oranges and reds with bursts of yellow here and there to add a warm hue to the setting. As weather can be slightly temperamental during this time of year we love the idea of an indoors location with the option of taking celebrations outside. Think a barn styled venue allowing guests to go outside and enjoy the atmosphere if they please.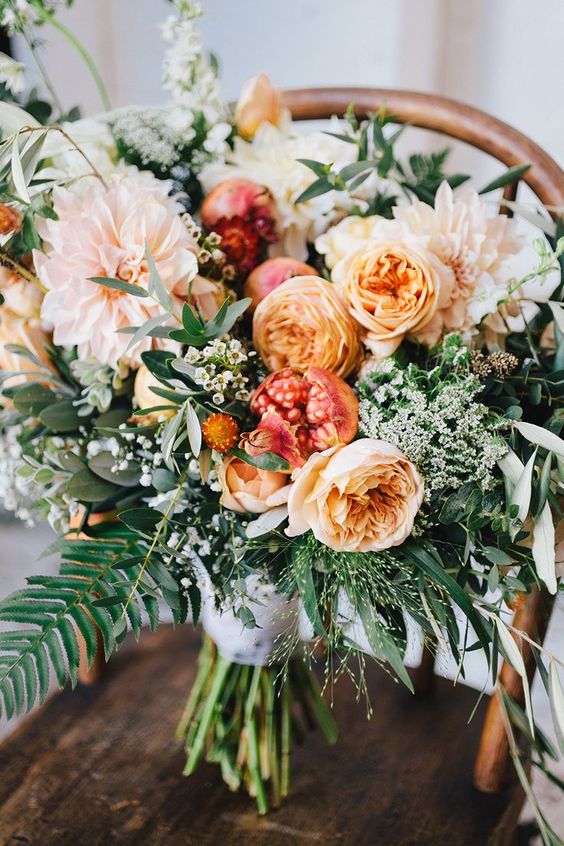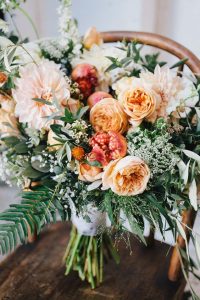 Finally, if you do opt for an indoors venue with outdoor location opportunities, then this is the perfect way to embrace wedding activities and fun! The not too hot not too cold temperature means people can move around and really get into the game spirit without worrying about overheating.
If running around in a wedding gown isn't really your thing, then why not consider outdoor activities such as roasting marshmallows around an open fire? This is great for socialising and making sentimental memories. Bring big thick blankets to get into the autumn feeling and make sure nobody gets frost fingers!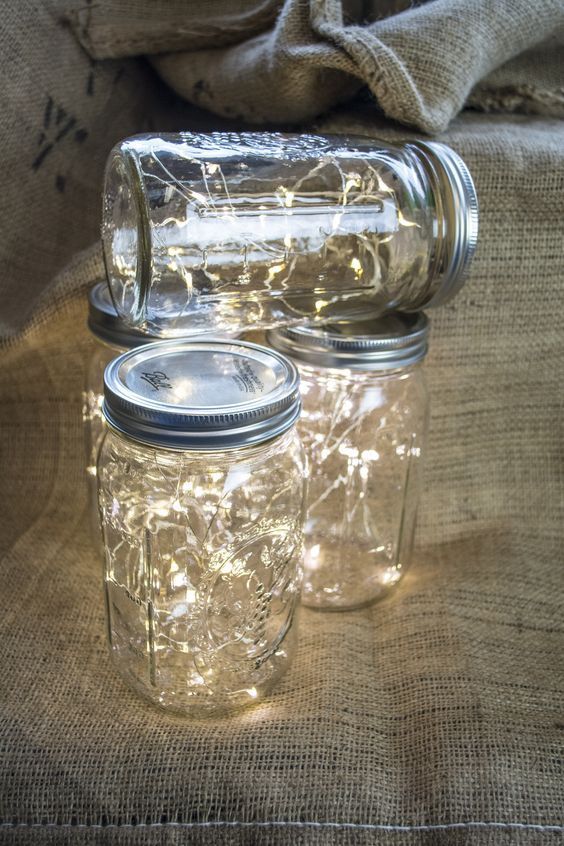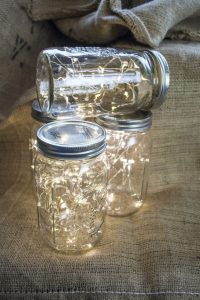 Overall, Summer Or Fall?
With each season having major pros, it's a tough decision. There is no right or wrong answer, so do what will make you happy! When you look back on your big day you'll want it to be how you dreamed of it being, so don't hold back. If you haven't already, check out Part 1 which also looks at Winter and Spring.
We hope we've inspired you with our seasonal blogs, now it's over to you, so, happy wedding planning!
❤️
Images:
TWC Pinterest Board – DIY Weddings
TWC Pinterest Board – Boho Weddings
TWC Pinterest Board – Woodland Weddings
TWC Pinterest Board – Floral Fever