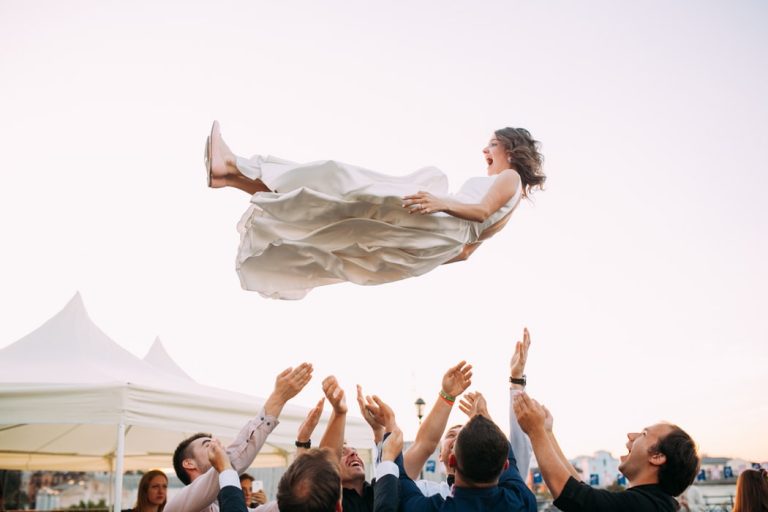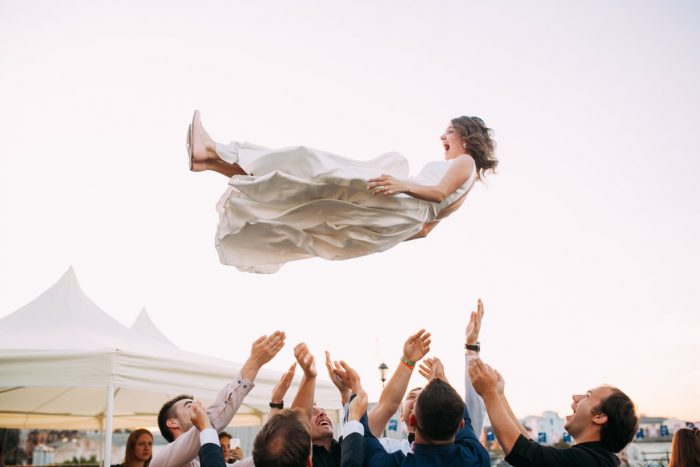 Wedding Fun: 'I Spy'…
'I Spy'…What? We know what you're thinking, why on earth would we play 'I spy' at our wedding?
Well, it turns out, that it's not just a game for kids, but it is the perfect way to get your guests mingling from the get-go!
❤️
Let the games begin
Our version of 'I Spy' makes sure that no moment is missed on your big day, capturing the wedding antics, laughs, I'Do's and epic dancing in one handy game, sure to keep your guests amused all day.
So one question…How does it work?
Simply print off the card below, hand out to guests and leave them to complete the tasks!
There are 10 fun and playful moments to 'spy' throughout the day which guests have to photograph as they happen – ticking them off as they go. If you decide to get guests to share their works of art on Instagram, fill out the # section so that all the photos can be found in one place. Or, if you wanna go the old school route – grab a bunch of Kodak cameras, and wait to see all the magic moments captured once they are developed! A great way to keep your memories alive forever.
I spy with my little eye… A fabulous wedding day.
Enjoy
❤️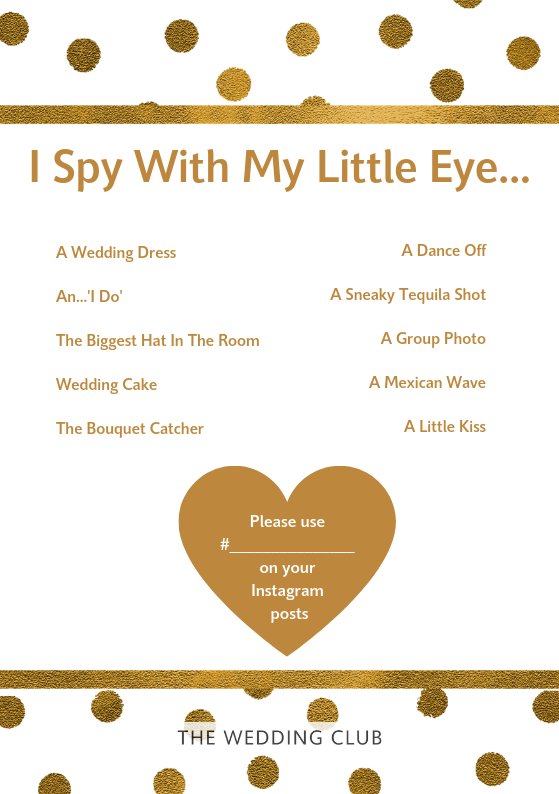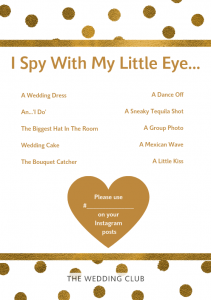 Image Credits: