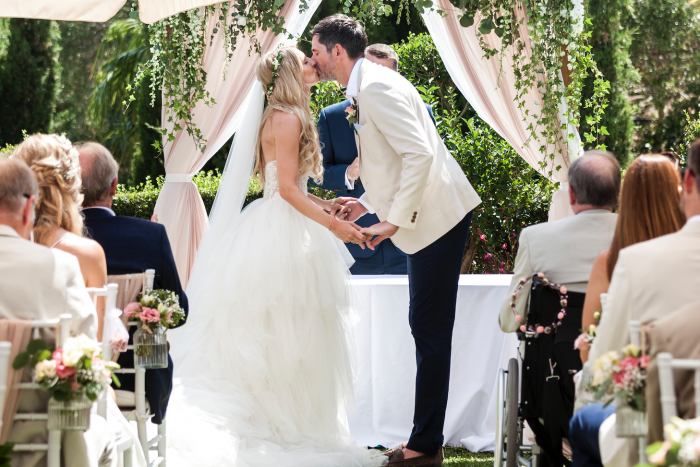 Fun & Fabulous Ojen Wedding In Monique L'Huillier Gown
❤️ The TWC Effect – Our brides, their way ❤️
These two really know how to throw a party! Charlotte and Rich made sure that they had their perfect wedding day with all of their loved ones in beautiful Ojen, and they are taking us along for the ride…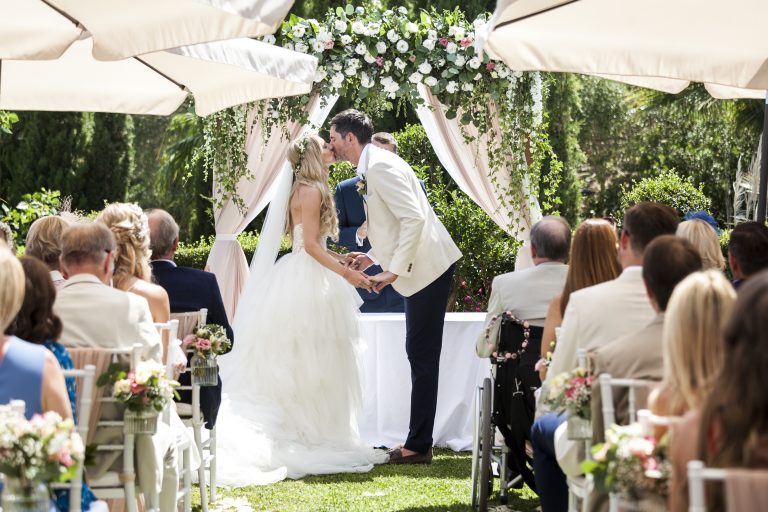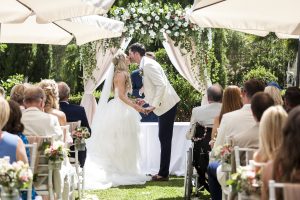 How did you meet?
Online dating app Bumble. I had to make the first move…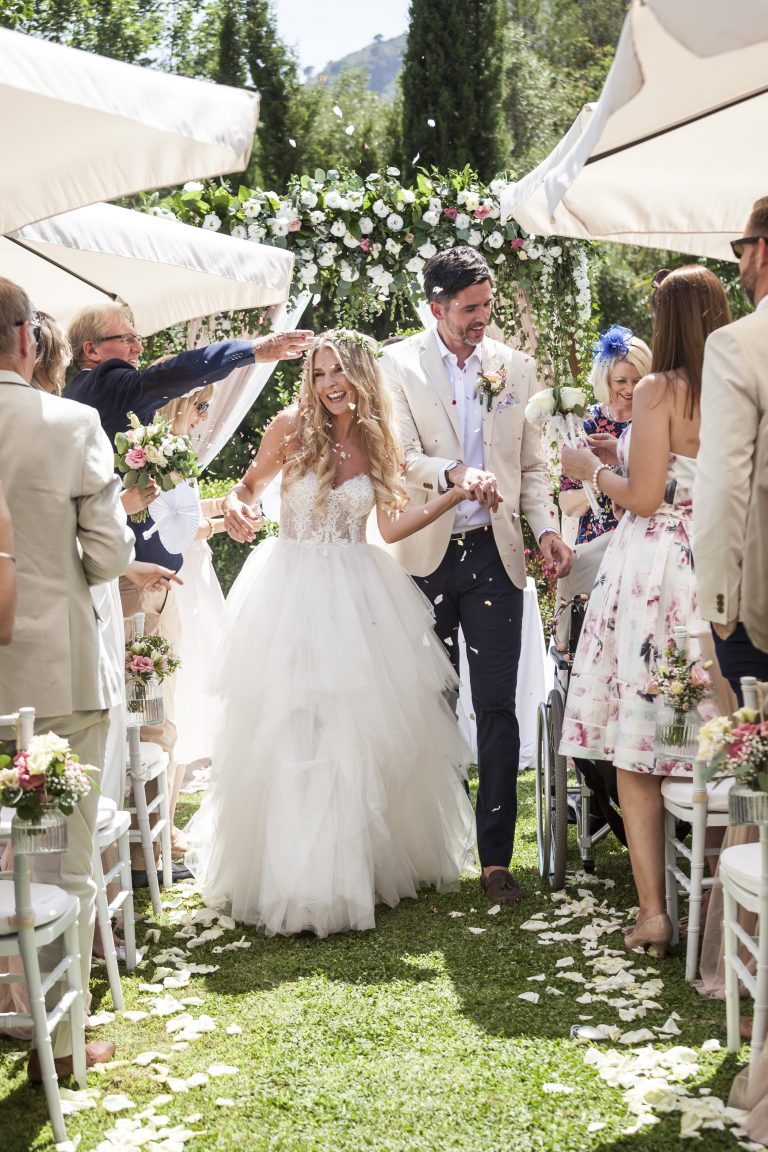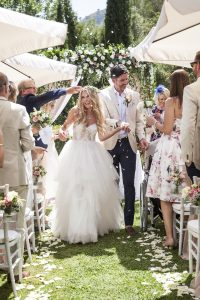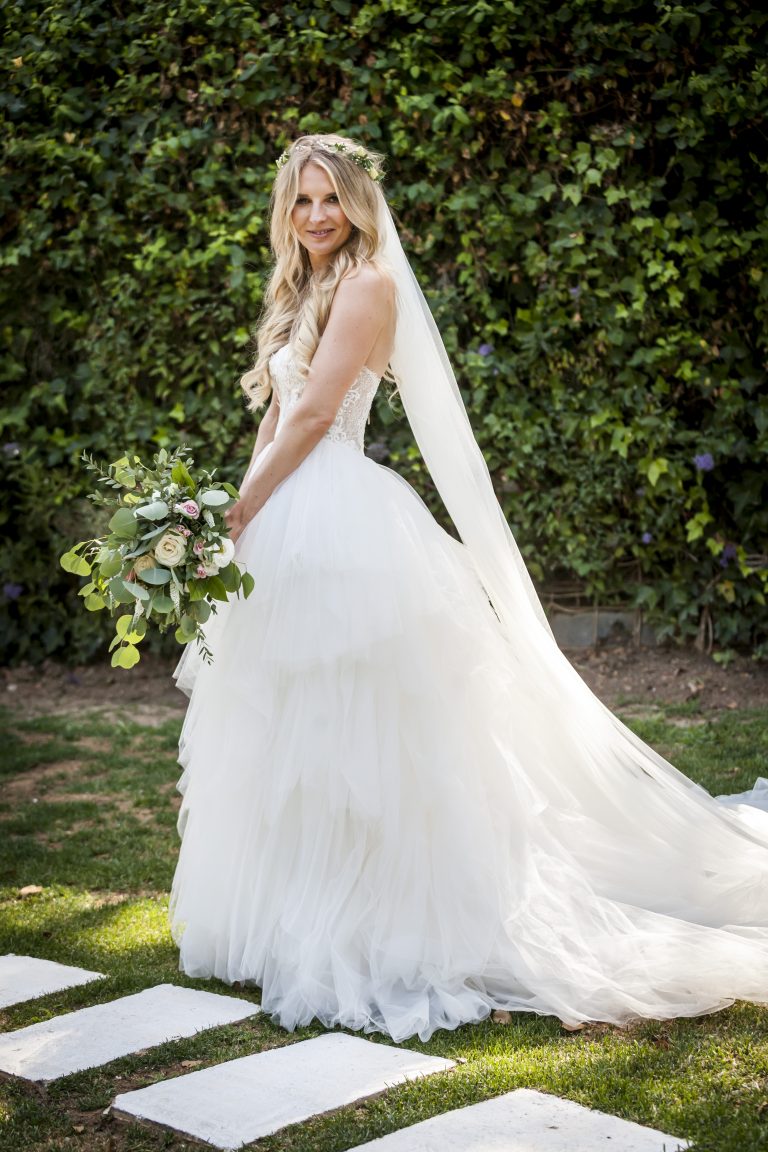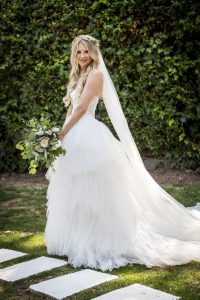 Was it love at first sight?
Can't say it was. Due to work and travel schedules we ended up meeting on a Monday night in a quiet pub so not the most exciting of evenings.
In hindsight neither of us were wearing the best outfits and still take the p*ss out of each other now for what the other was wearing. We had our first date and then didn't see each other for another 3 weeks.
But our second date was one of the best, most fun dates I've ever been on ending with a 7 hour bar crawl that ended with tartare sauce in my hair.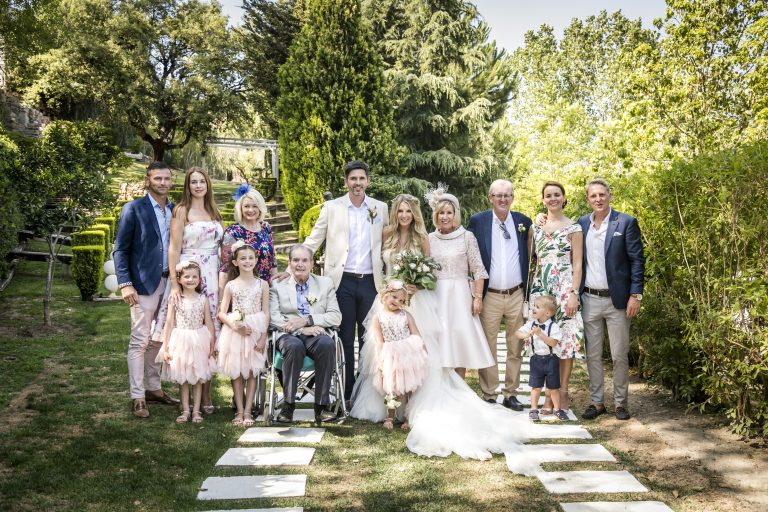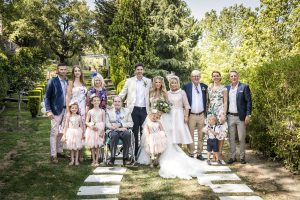 Who proposed and how? Lovely details, please!
Rich proposed to me in one of my favourite places in the world – Richmond Park. Completely unbeknown to me, Rich had planned an amazing picnic, had bought my favourite champagne, and it was an amazing hot July day.
We pitched up by one of the lakes in the park, ate and drank and talked for hours. This kind of thing isn't out of character for Rich to do so I was totally unaware of what was about to come.
I had actually bought Rich a little gift so after an hour or so I asked him to close his eyes and hold out his hands..and gave him his little present (and when I say little, it was some chocolates).
Played right into his hands…as he was then able to do the same to me totally unassuming. I genuinely thought he was going to give me some pick n mix (my favourite thing in the world) but when I opened my eyes he was in front of me down on one knee with a ring, saying "So how about one of these?" and then proposed.
I sobbed, polished off the champagne and then cracked open the secret extra bottle of wine I had smuggled in my bag.
The best feeling in the world. The day was topped off with more impromptu champagne celebrations overlooking the park with our best friends and a surprise party the next day organised by my husband to be!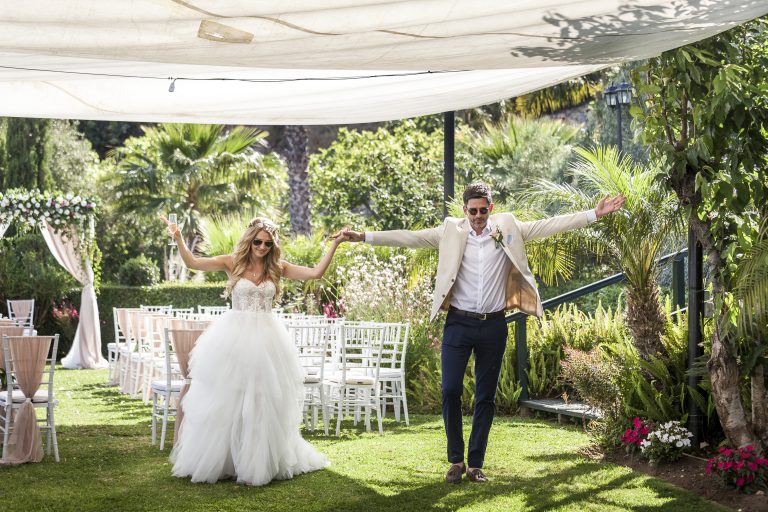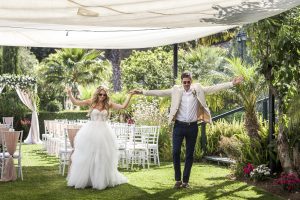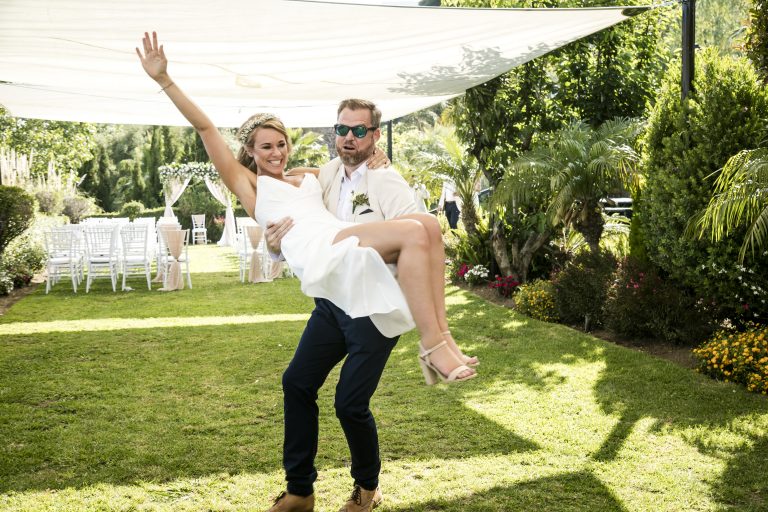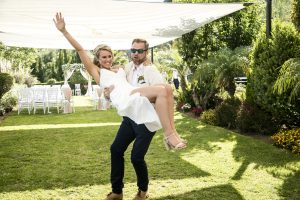 Did you have a theme for your wedding? How did it come about?
No particular theme. We just wanted it to be a huge party, celebration and fun for everyone.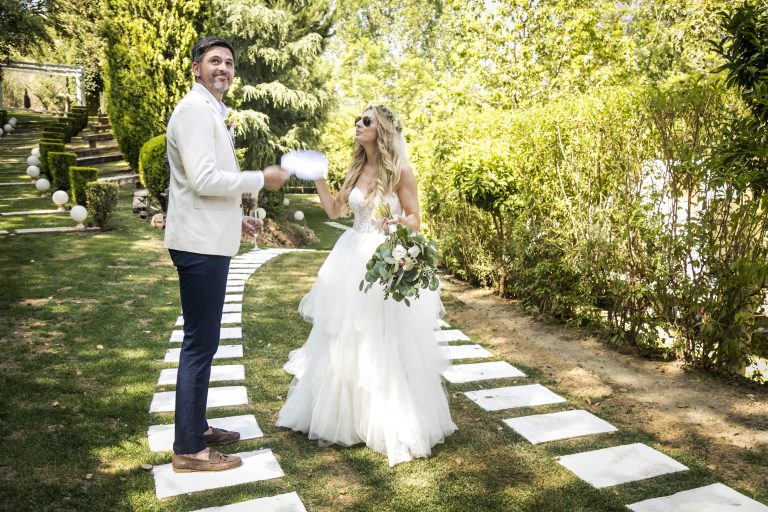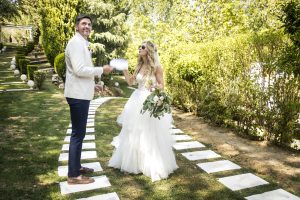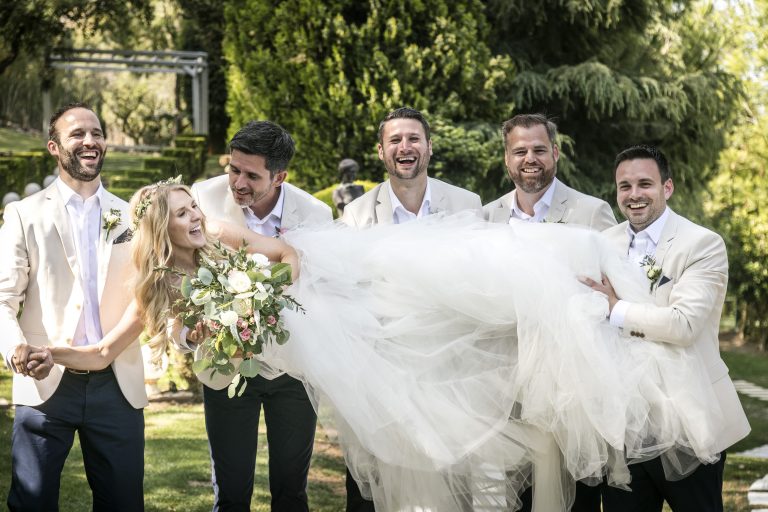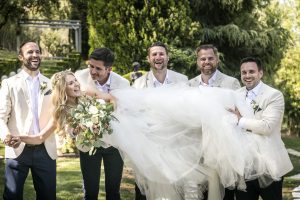 Location and how you found it?
I always knew I wanted to get married in Spain near my parents' house, and wanted an outdoor summer wedding. I had endlessly googled venues in the area and then found a wedding planner.
As soon as I found the wedding planner, I was able to describe a little more about what we were looking for, and they were able to provide a shortlist of venues for us.
We were already going over the following month for a holiday and managed to visit around 8 venues in a day, and chose our venue that day! I fell in love with it instantly and could see how we could make our day amazing.
It was a completely outdoor venue overlooking the hills down to the sea in a small village called Ojen, near Marbella. For me it was complete perfection!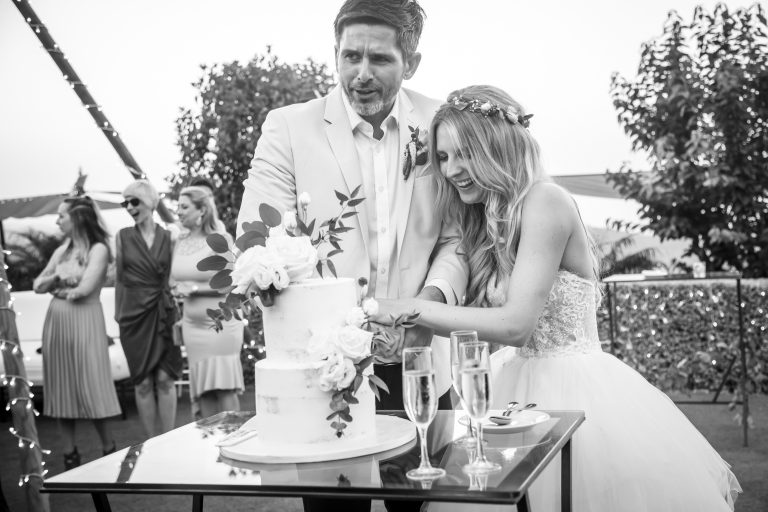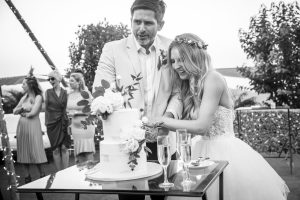 How did you find The Wedding Club? Tell us about that moment when you found and chose your dress – how did it make you feel when you put it on for the first time?
Found it through our friend Google again… The Wedding Club was the very first wedding dress shop (of many!) that I visited, and I had no expectations at all of what to expect. I absolutely loved the store, and it was amazing to have the exclusive use of the store, which is not the case in most stores!
I had already looked at some of the dresses online and had a very clear idea of what – I thought – I wanted. I was initially looking for a figure-hugging, boho style dress, and pulled out the styles that fit the look that I thought would complement the venue and style of the wedding .
Trying on my first ever wedding dress was amazing – but the first one wasn't the one, although beautiful. I continued to try on the same brand and similar styles but didn't feel like any were 'the one'. The lovely girl who was helping encouraged me to try on something completely different just to check that my idea of what I wanted was actually what made me feel the best. Agreeing with her idea, as a bit of a joke, I pulled out the BIGGEST dress I could find to try on something completely different.
As soon as I came out from the dressing room, the look on my face was sooo different to the others – I literally couldn't wipe the smile from my face. Both my Mum and best friend loved it and saw how happy it made me feel.
As a note to other brides though, at the time I still wasn't convinced this was the one – it was so different to the idea I had in my head of what I thought I wanted, and what I thought would fit the style of the venue.
I continued to look at every single style dress hoping for that 'moment'. I probably visited another 7 stores (some by myself just to try on a load of styles to 'check') but I couldn't help compare every single one to the beautiful layered tulle dress I tried on at The Wedding Club.
I was trying to convince myself that a figure hugging, boho style dress was the 'right' style. But I couldn't stop thinking about my dress and when I tried it on during a second appointment at The Wedding Club I knew it was the one for me.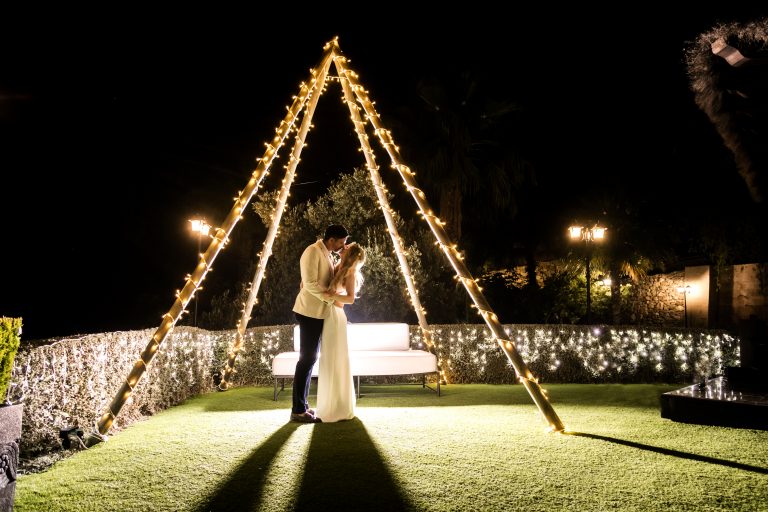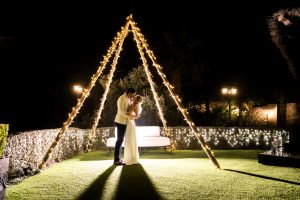 Which designer did you wear?
Monique L'Huillier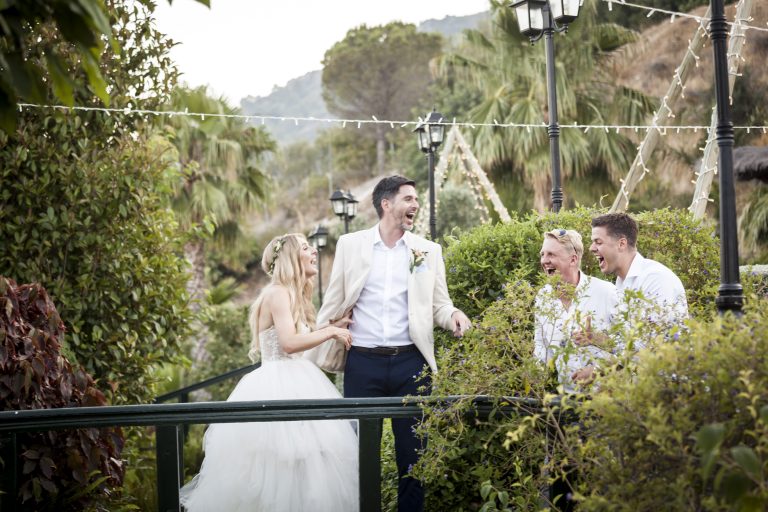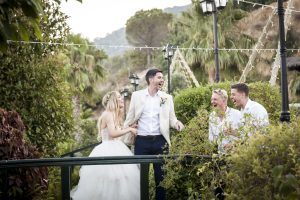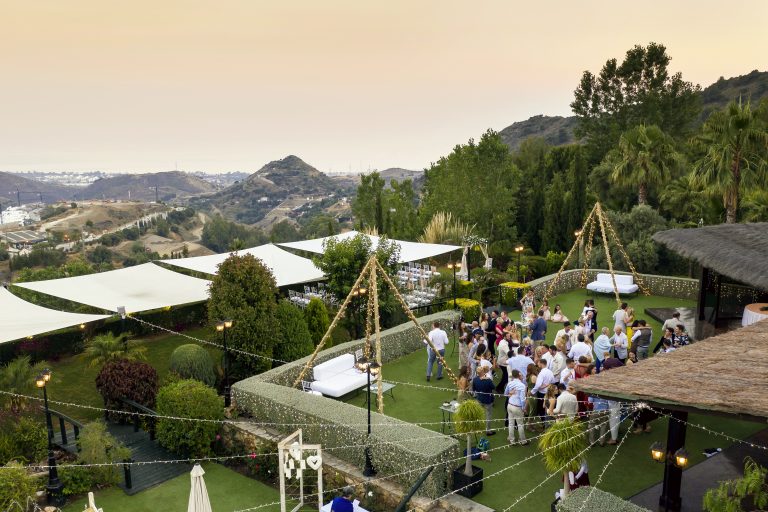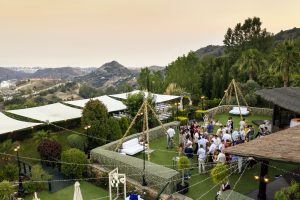 Where is the suit from? Why was it the perfect fit?
My husband wore some chinos, a shirt and a blazer all from high street stores, and was the most handsome man I've ever seen.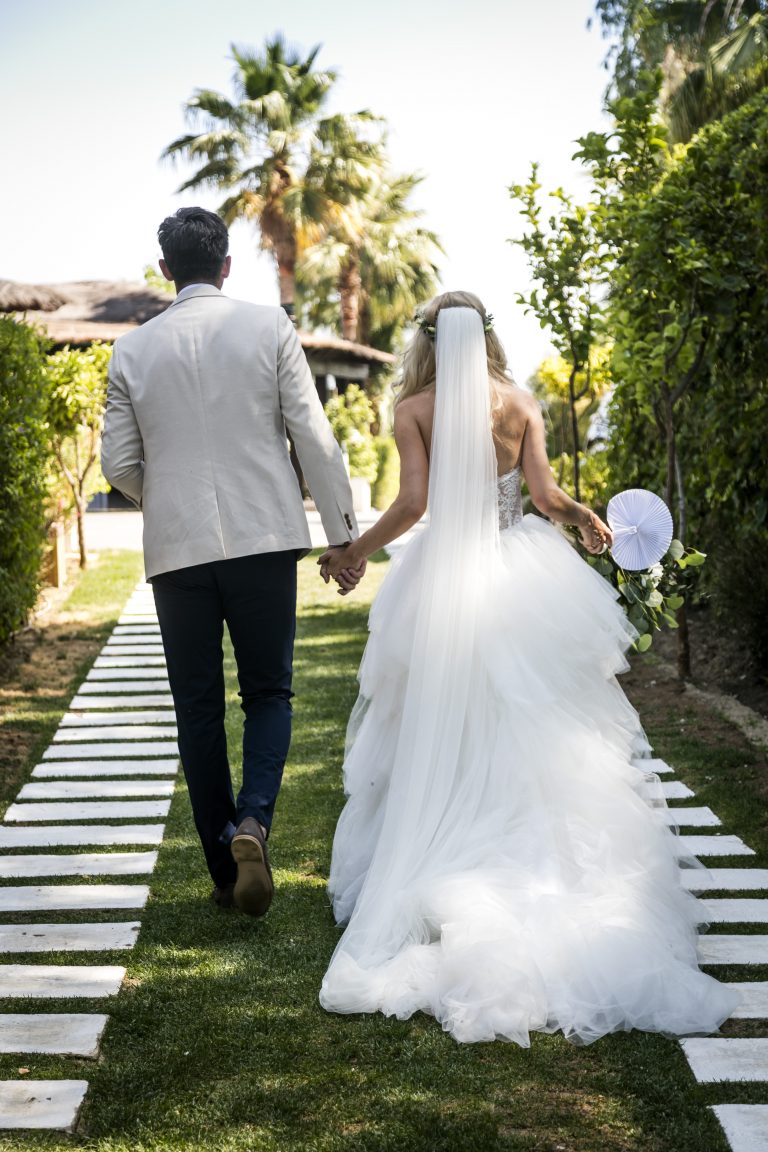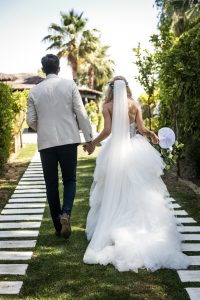 Did you have speeches? Who performed them?
We had speeches by the groom, the best man, and my Dad. They were all amazing – always my favourite part of every wedding. We also had an MC who was brilliant, and made the flow of the whole wedding breakfast seamless, as well as really entertaining.
My Dad's speech was something I have looked forward to for so many years and it didn't disappoint – it was pretty emotional at times but also had everyone in stitches.
And then my husband stepped up, took the mick out of anyone and everyone, called out the single people, and for no reason that makes sense his accent veered into a strong cockney accent for the last 10 minutes unbeknown to him (he's from Bath).
The best man was also unreal and executed the speech to perfection. My one regret – not having them all on film to relive time and time again.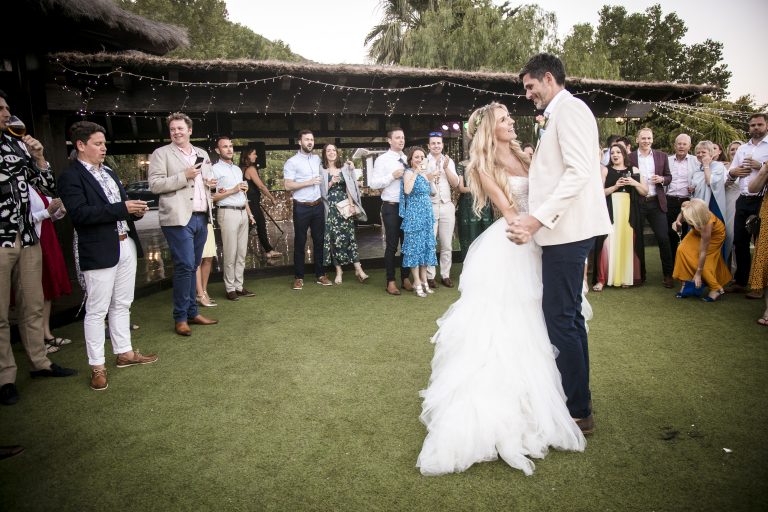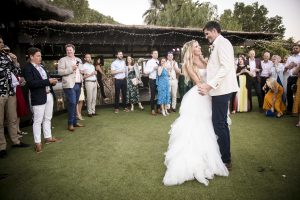 Did you have a first dance? What song did you choose and why? How was the performance?
Elton John – Tiny Dancer. We are both big Elton John fans and that was an obvious choice. We had another Elton John song for the bridal party entrance into the wedding breakfast – Saturday Night's (alright for fighting).
Neither of us had practiced dancing AT ALL and completely forgot to be honest, right up until the moment we were surrounded by 80 of our friends and family.
I was singing my heart out during the whole dance, while my husband was trying to kiss me with the sole intention of getting me to shut up and stop singing in his face.
Looked cute on camera, but he had an ulterior motive… Within about 2 minutes we invited everyone to join us on the dancefloor to halt our painful performance.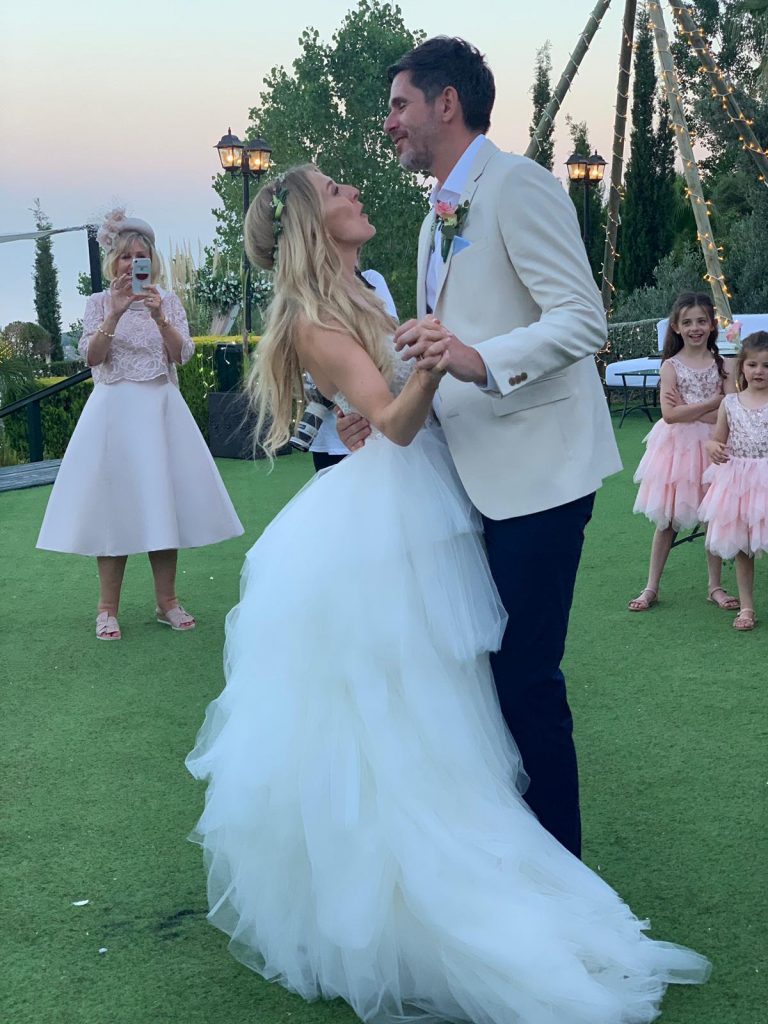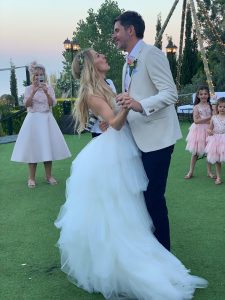 How was the party?
Carnage. Open bar with classic Spanish free pouring, and an amazing DJ. Best night of my life. It might have ended with me and one of my bridesmaids asleep on the table in the hotel lobby.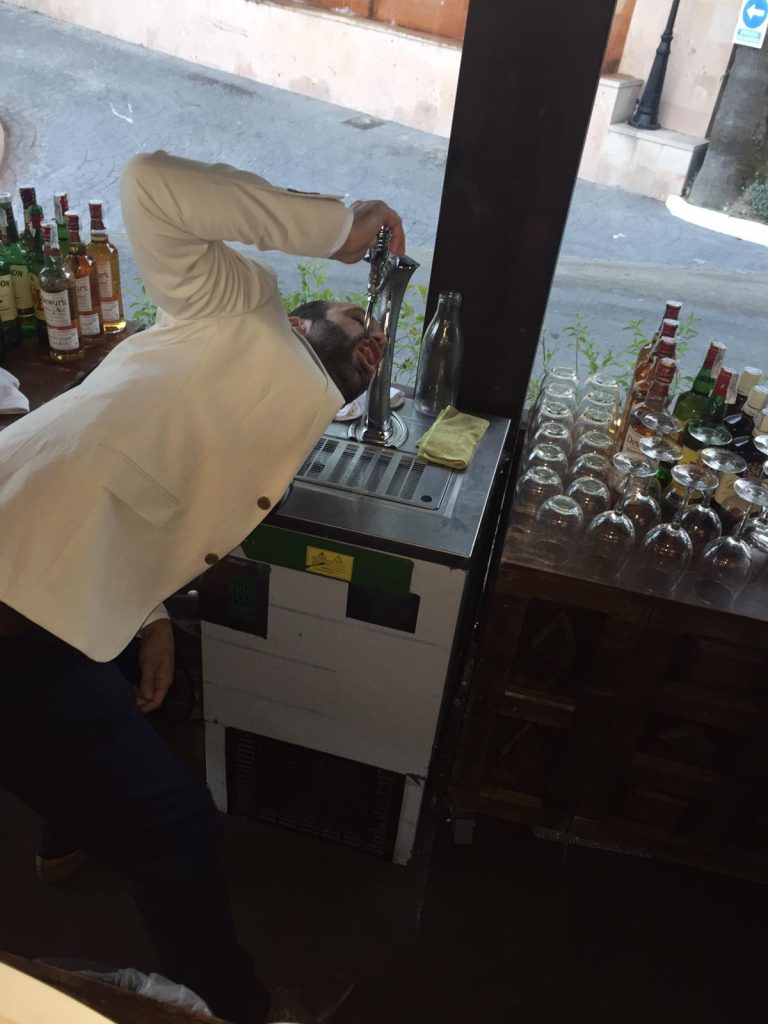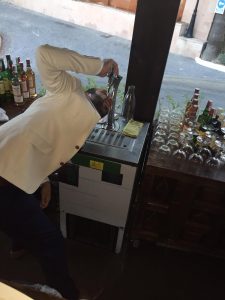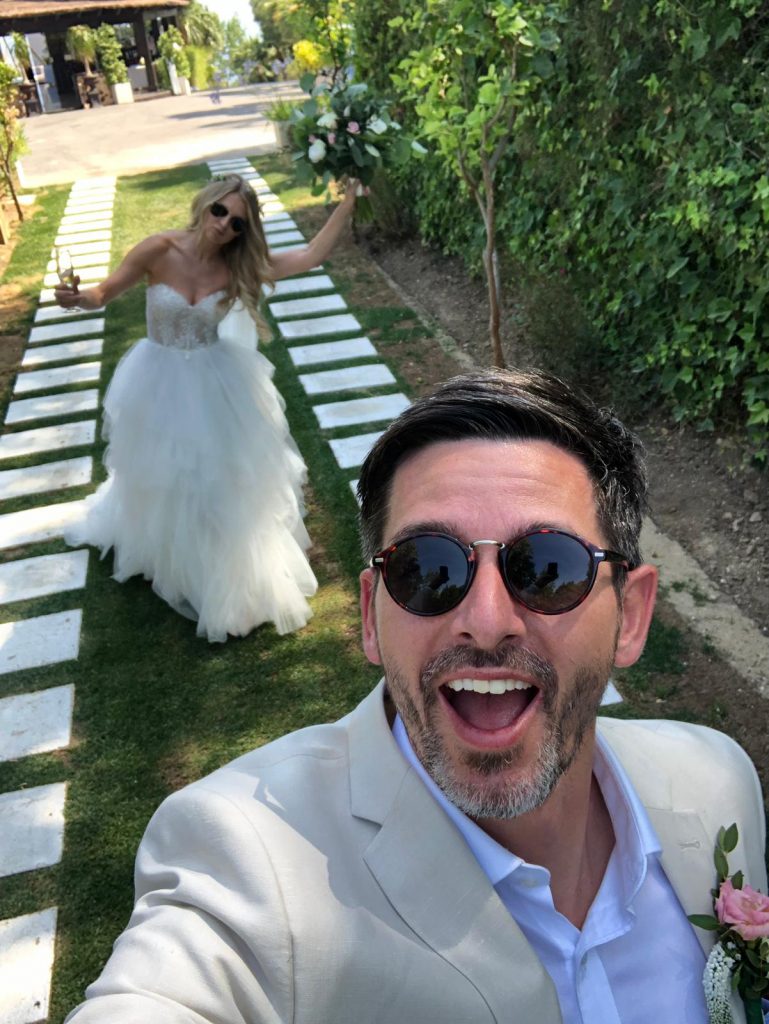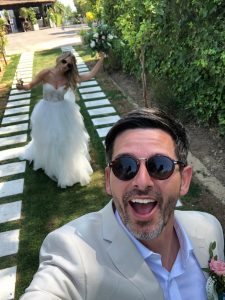 Wedding planning advice for brides to be?
Go with your gut, not what other people want you to do or what you they want you to do.

Prioritise in advance what your top 2 or 3 things are and focus on those – we were clear we wanted a destination wedding, open bar and a great DJ. We also had a very specific budget and planned to this budget based around our top priorities.

Try to enjoy the planning and don't sweat over the small things. We had some difficult family times in the run up to the wedding which put everything in to perspective – as long as we had our friends and family, literally nothing else mattered.

Get a videographer. My biggest regret. I wish I could relive the whole day again and again.

Try to remember to take it all in just the two of you on the wedding day. We were told this so many times, but like so many couples we got so carried away we totally forgot to do this. Take a step back and look at everyone dancing and having a good time, and most importantly being there for you two.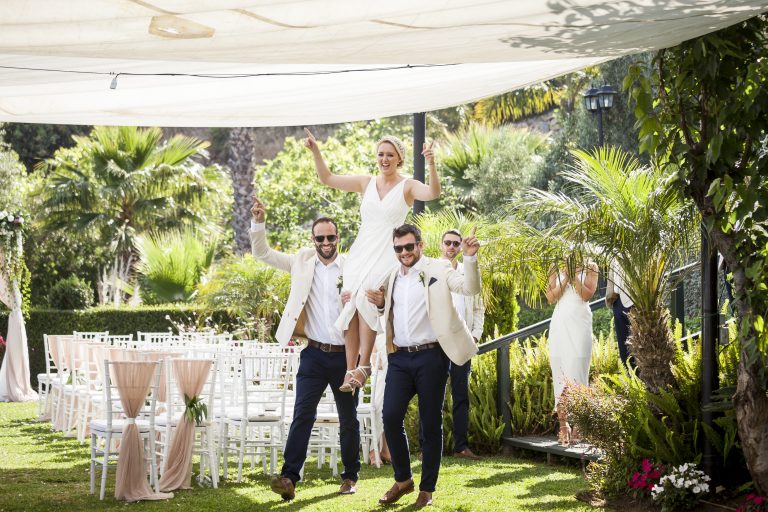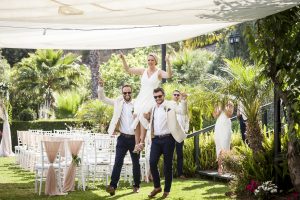 One moment you'll never forget:
Dancing into the wedding breakfast with the bridal party. All of the guests were sat at their tables, and all of the bridal party 'danced' in in pairs to take their seats to the tune of Elton John Saturday Nights Alright for Fighting.
We didn't tell the bridesmaids and groomsmen in advance so sprung this on them about 10 minutes before we went in when they had all downed a few drinks by this point. Something they would have worried about in advance turned into a competition as to which pair was going to have the best entrance.
The opener was one bridesmaid sitting on the shoulders of two of the groomsmen like the Queen on a throne. Rich and I were so distracted by their preparations that we completely forgot to plan our own entrance.
We were definitely the least inventive of the group – but the dress didn't allow for much movement!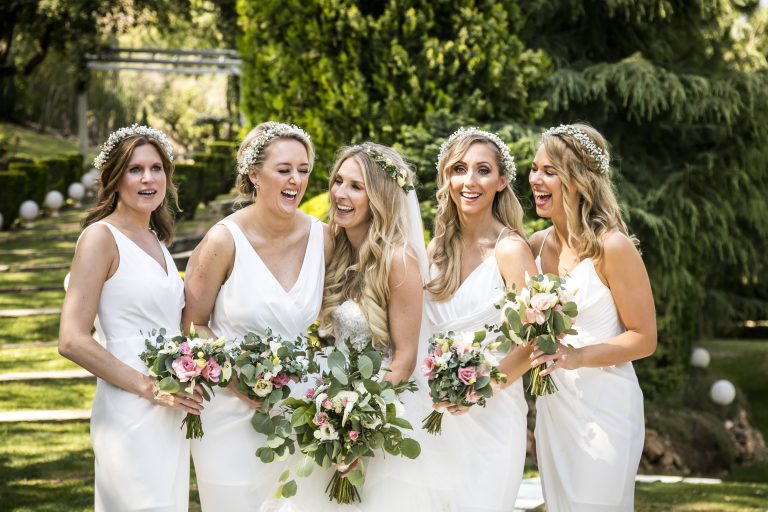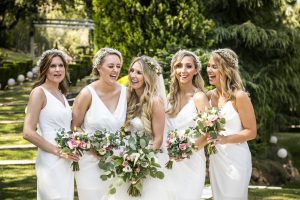 ❤️
Dress – Monique L'Huillier available at The Wedding Club South Kensington
Evening dress – Charlie Brear available at The Wedding Club
Hair – Princess Bride Spain
Makeup – Lottie's Makeup
Planner – Sunshine Weddings
Venue – Finca Villa Palma, Ojen
Photographer – Thoroughly Gorgeous by Talia
Flowers – Deseos Florist
Cake – Lou's Cakes