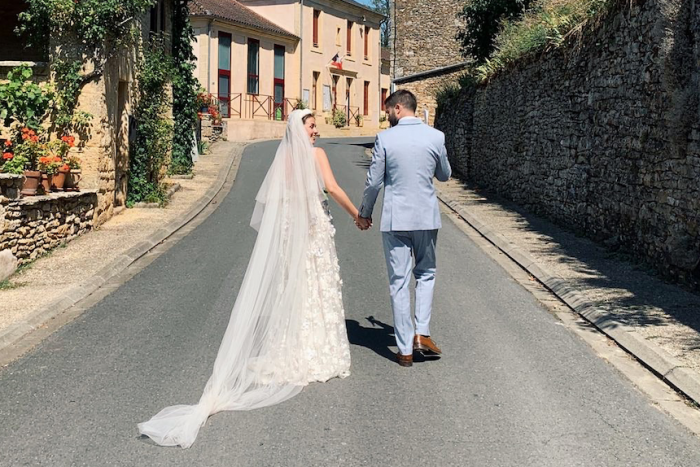 Sensational, Summer Prats-du-Perigord Wedding In Yolan Cris Gown
❤️ The TWC Effect – Our brides, their way ❤️
Meg and Simon pulled together their friends and family to create their perfect, summer wedding in France and we must say the results are gorgeous! The pair met at church and even brought their parish priest along to marry them in their dream location…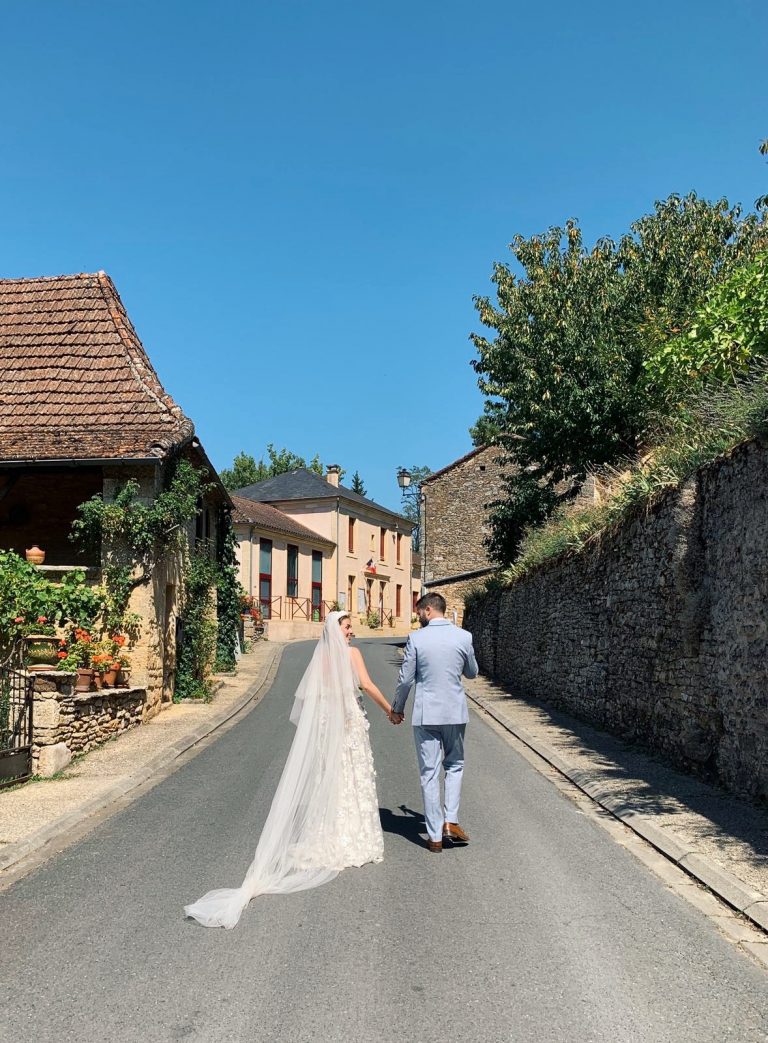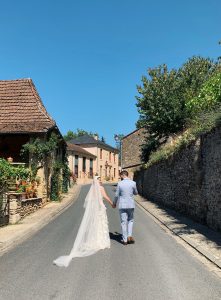 How did you meet?
He was the pianist in my church choir – I know..ha!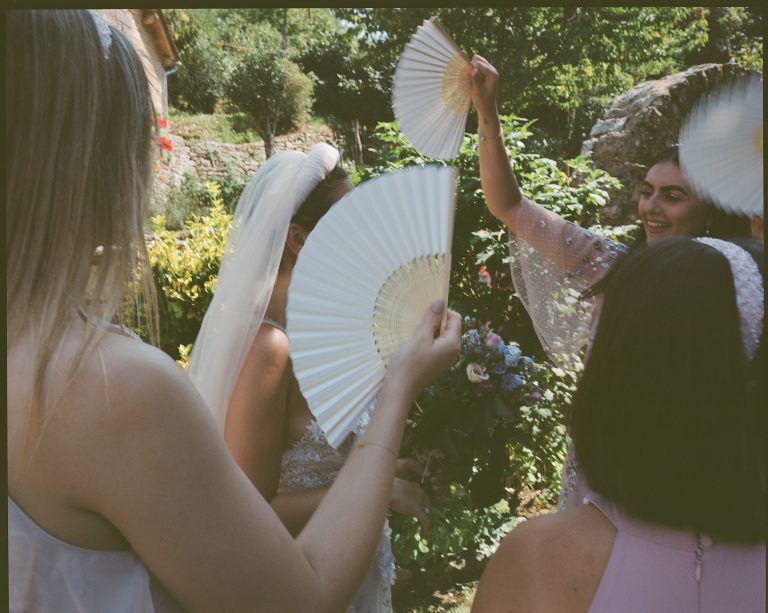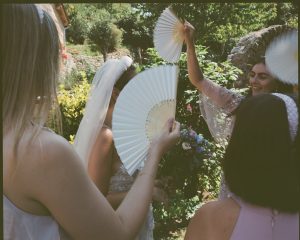 Was it love at first sight?
We were friends for a while before anything romantic happened, but our mutual love of music brought us closer and things became official after about a year of friendship.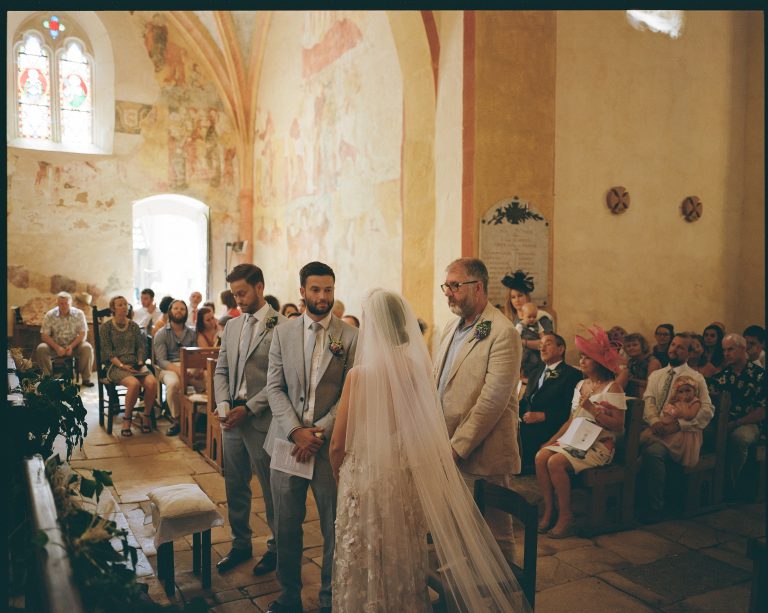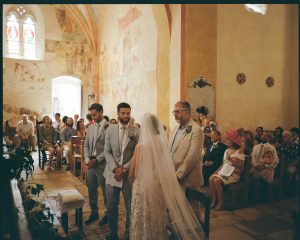 Who proposed and how? Lovely details, please!
He proposed to me. It was amazing! He took me away to Hope Cove in Devon for my birthday and we stayed in the same cottage we spent our first anniversary in.
It was in the middle of feb, it was classic UK weather, but when he suggested a sit on the beach one afternoon to watch the sunset I was all in as I'm a sucker for a beach – no matter where in the world it is!
We spent a long time sitting in the same spot back on our first anniversary so it meant a lot to me to be there – even in the freezing February cold. We came prepared with some mini bottles of Prosecco and waited for the sunset (which we didn't actually see as Simon got the positioning of the sunset/us wrong but never mind ha).
After some chatting and warm Prosecco, he asked me to marry him and there were (many) tears and it was perfect.
With the help of my sister he got me the most gorgeous ring and my heart was so full. To top it off, after an hour or so of more tears from me, we walked to the local pub for some dinner and to my surprise my family were all there waiting for us – enter more tears! That night and the whole weekend was just perfect!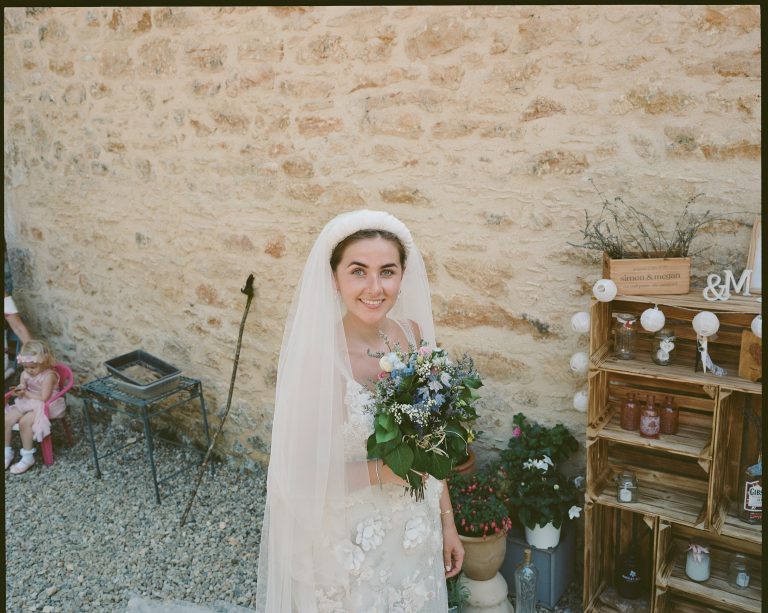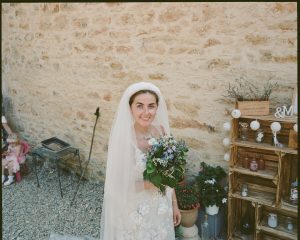 Did you have a theme for your wedding? How did it come about?
We didn't, not really. It was in the middle of August in rural France so we highly recommended light clothing – if linen was a theme then I guess that's what we went for!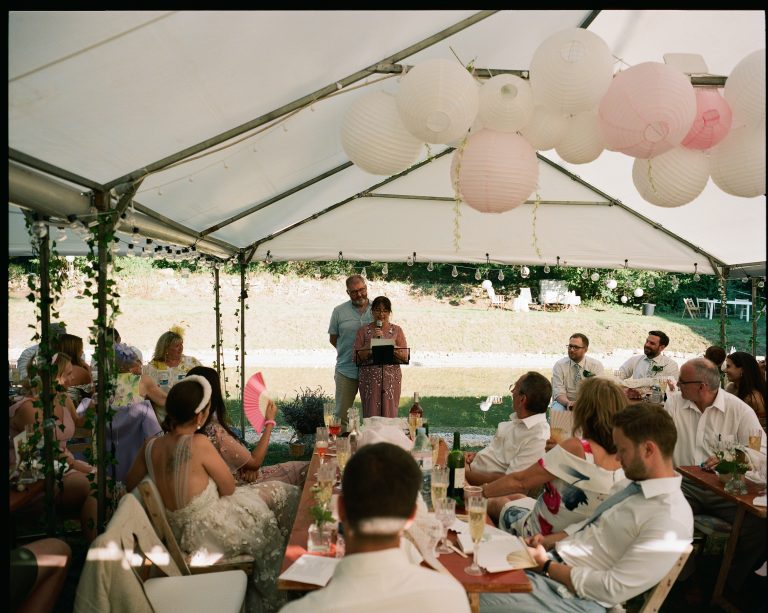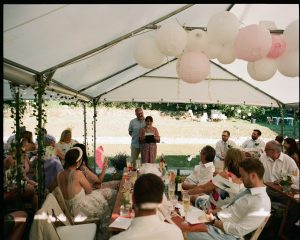 Location and how you found it?
We got married at Simon's parents property in Prats-du-Perigord, which is a gorgeous commune in rural France. Back in 2001, Simon's parents purchased a dilapidated house on a former mill farm.
Over the last 17 years, they have transformed it into a lovely, charismatic home which is affectionately called 'The Mill'. As soon as I spent my first holiday out there with Simon and his family I thought okay wow if Simon and I make it, we need to get married here!
The entire event was DIY other than the marquee hire and the evening food grill. It was a lot I must admit but I wouldn't change it for the world, the wedding was exactly how Simon and I had imagined and we had a team of legend family members who helped make it so pro.
We even put together 36 charcuterie boards by hand for the sit down meal, if we didn't already have enough to do, but honestly it turned out so amazing and so perfect for the location.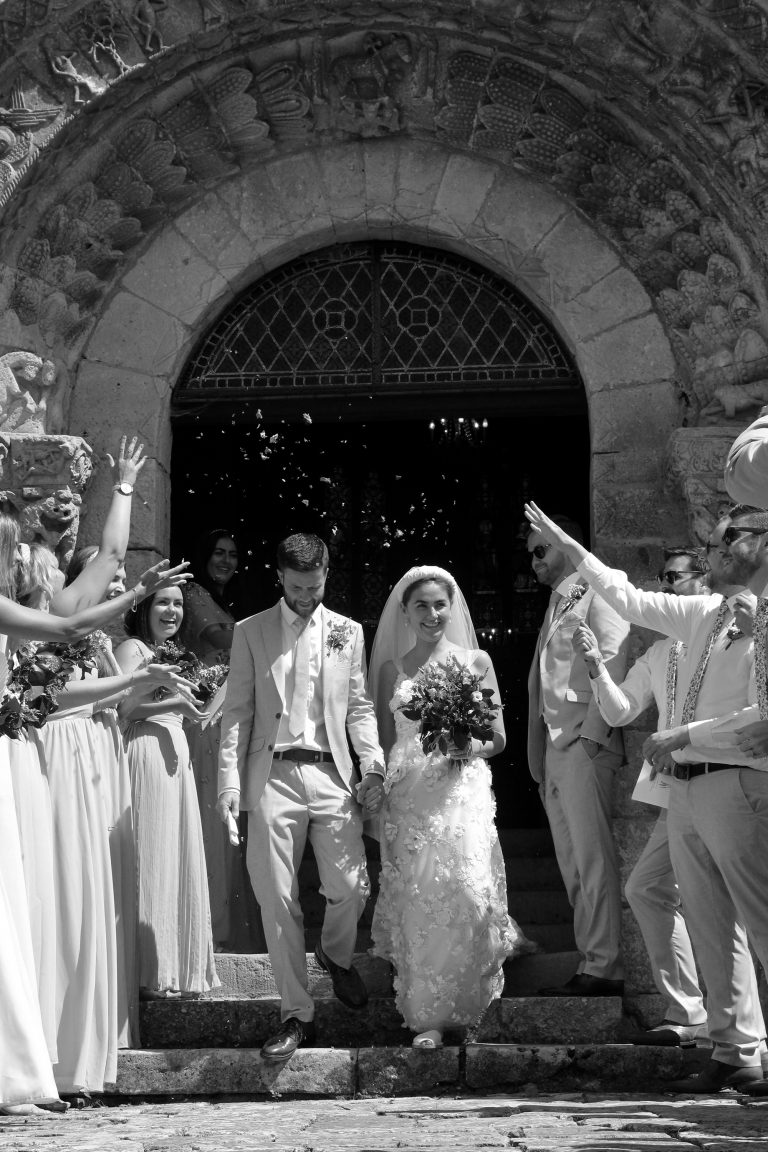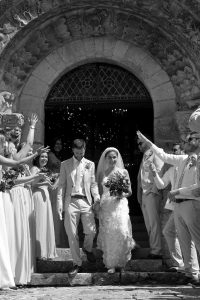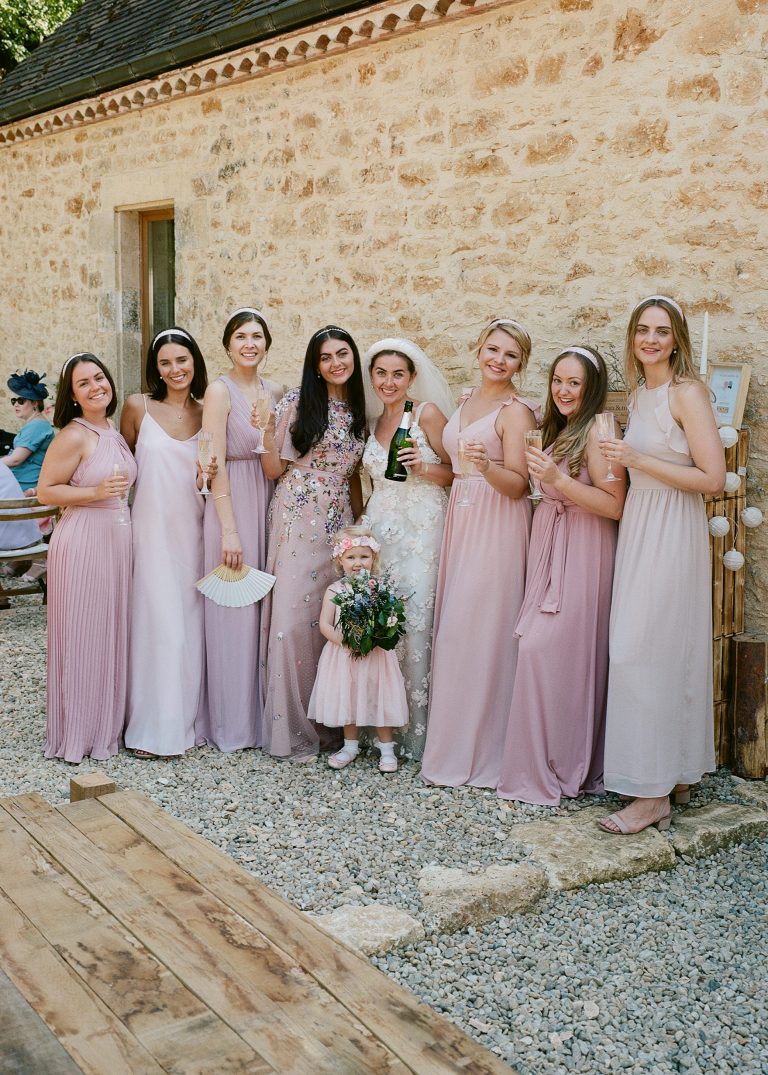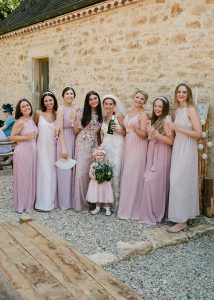 How did you find The Wedding Club? Tell us about that moment when you found and chose your dress – how did it make you feel when you put it on for the first time?
I discovered The Wedding Club on instagram initially and couldn't wait to visit – when I was actually engaged, ha!
I visited the Birmingham store with my sister to browse, as unfortunately my Mom couldn't make that specific appointment so we agreed that the visit was definitely just to look, but Rosie and I got carried away and as soon as I saw it on the rail I was done.
We facetimed my Mom from the shop and broke the news! She was of course delighted for me and got to see the dress a few weeks later at a meeting to discuss the alterations. The dress was the most beautiful thing I've ever laid my eyes on and it made me feel like a sugar plum fairy, it was exactly what I wanted and I felt so amazing in it.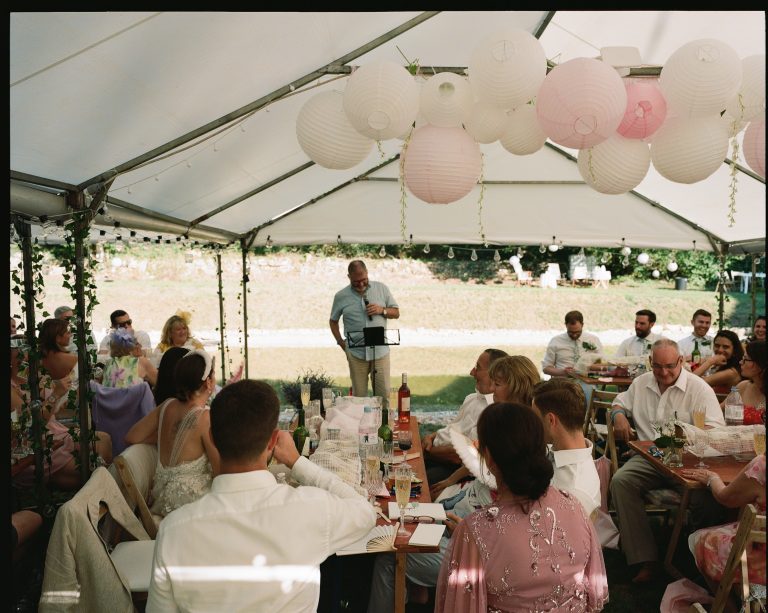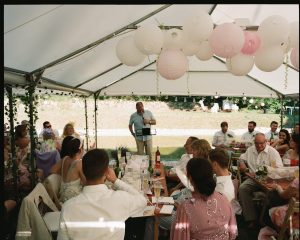 Which designer did you wear?
I went for a Yolan Cris floral dress which I made some alterations to.
I loved the original dress but wanted to change the straps and top half of the dress to tulle – so I couldn't be more grateful to Tess and all of the amazing women for being so amazing and helping me make dress even more perfect!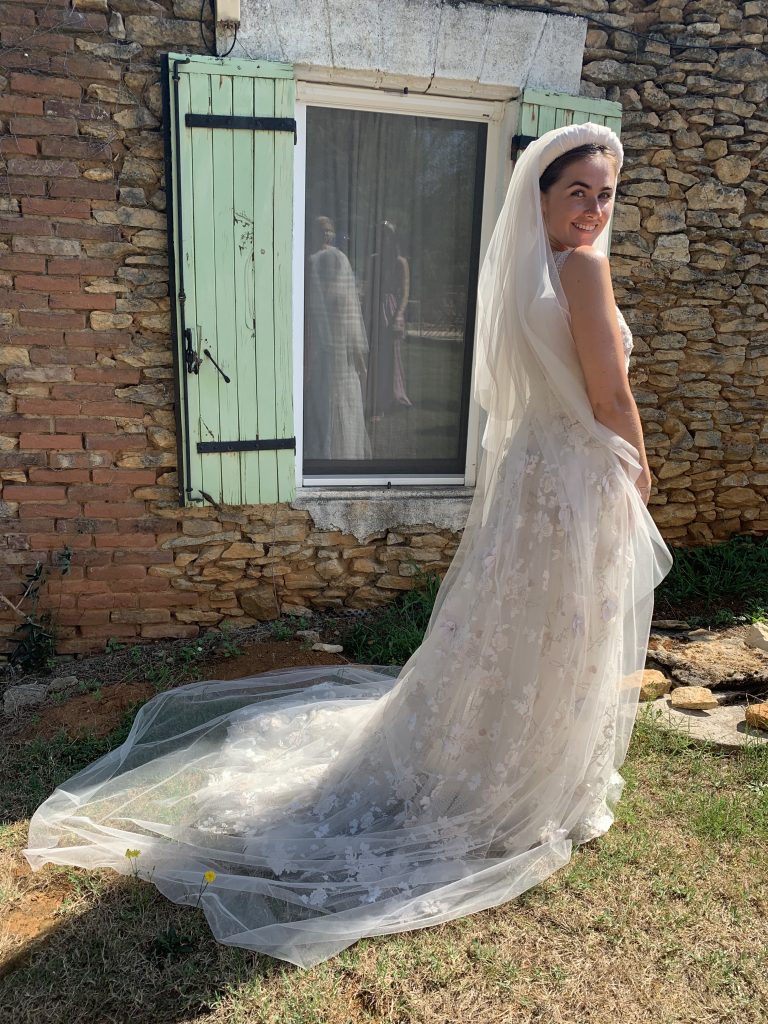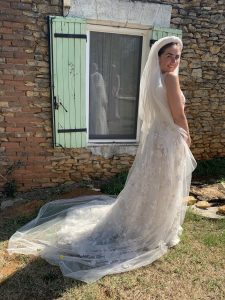 Where is the suit from? Why was it the perfect fit?
The suit was from Burton! He knew he wanted a baby blue suit so it was just a matter of finding one – which he did and was delighted!
Simon and all the groomsmen looked so stunning and the colour of the blue was perfect for the location and weather. My bridesmaid's all chose their own dresses so were from various places (one of them was actually hand made by a friend!) I said blush pink and away they went!
They all looked absolutely gorgeous and I got them some little accessories to open on the morning, it was all quite low key in terms of outfits/glam prep but was just how I wanted things.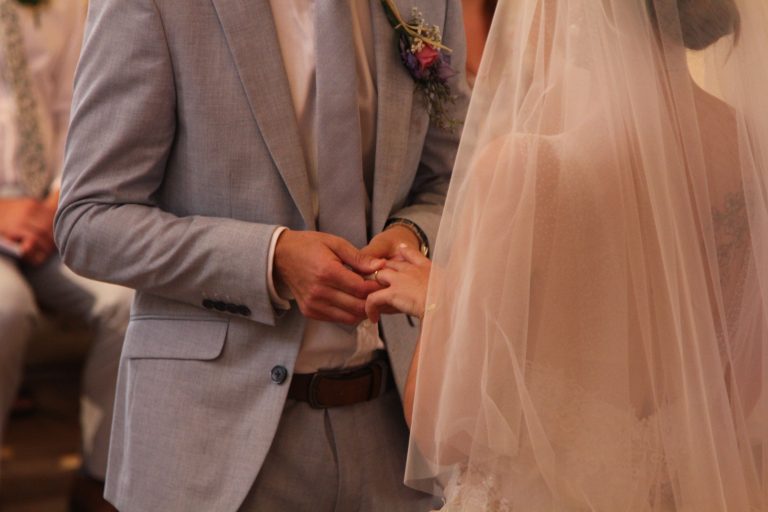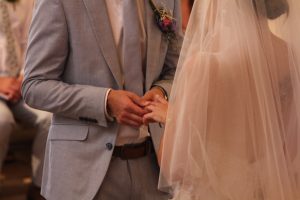 Did you have speeches? Who performed them?
Simon, my Dad and Simon's brother made speeches, they were amazing and so emotional.
Our master of ceremony (one of Simon's best friends) held court so well and dropped loads of lovely anecdotes throughout the day. Another one of Simon's best friend's wrote us a song and performed it as a surprise which was hilarious and had everyone in stitches.
My Mom also wrote us a beautiful poem which she read out – that might have been one of the best moments of my life it was so cute and funny!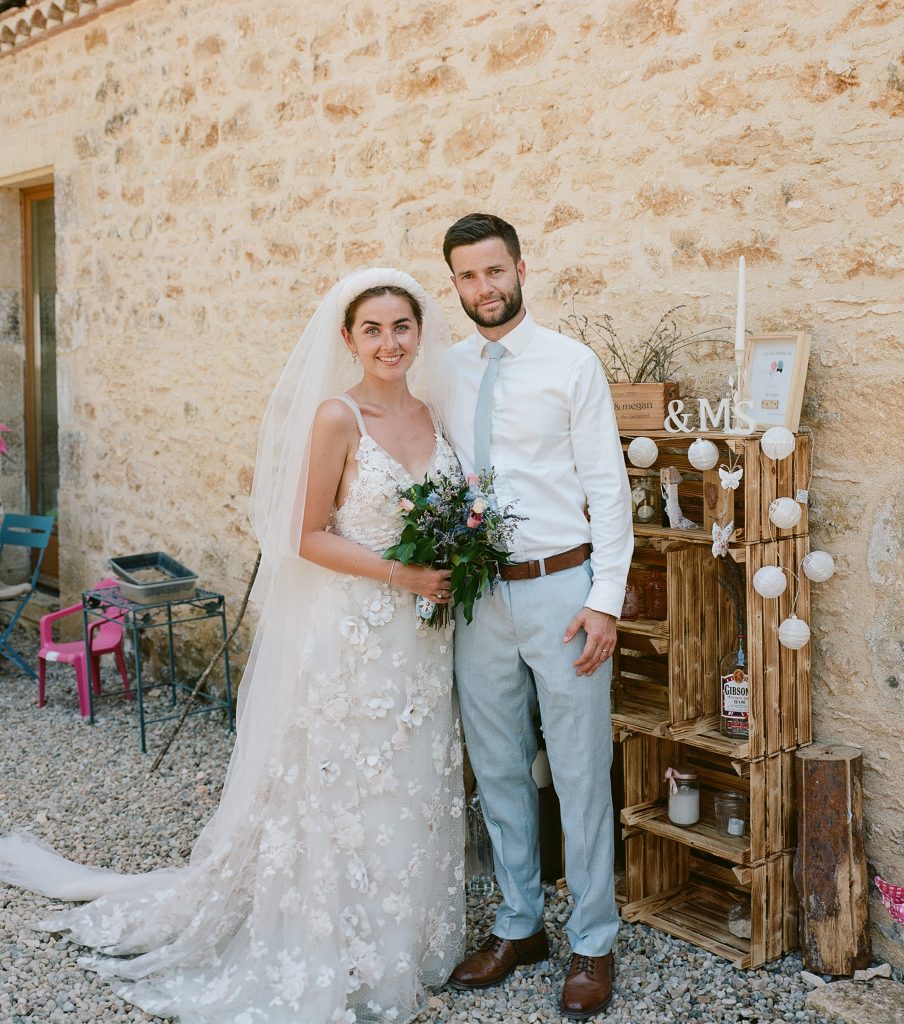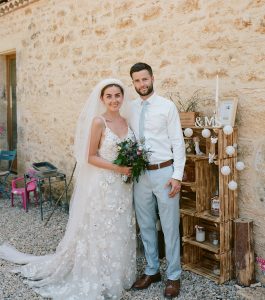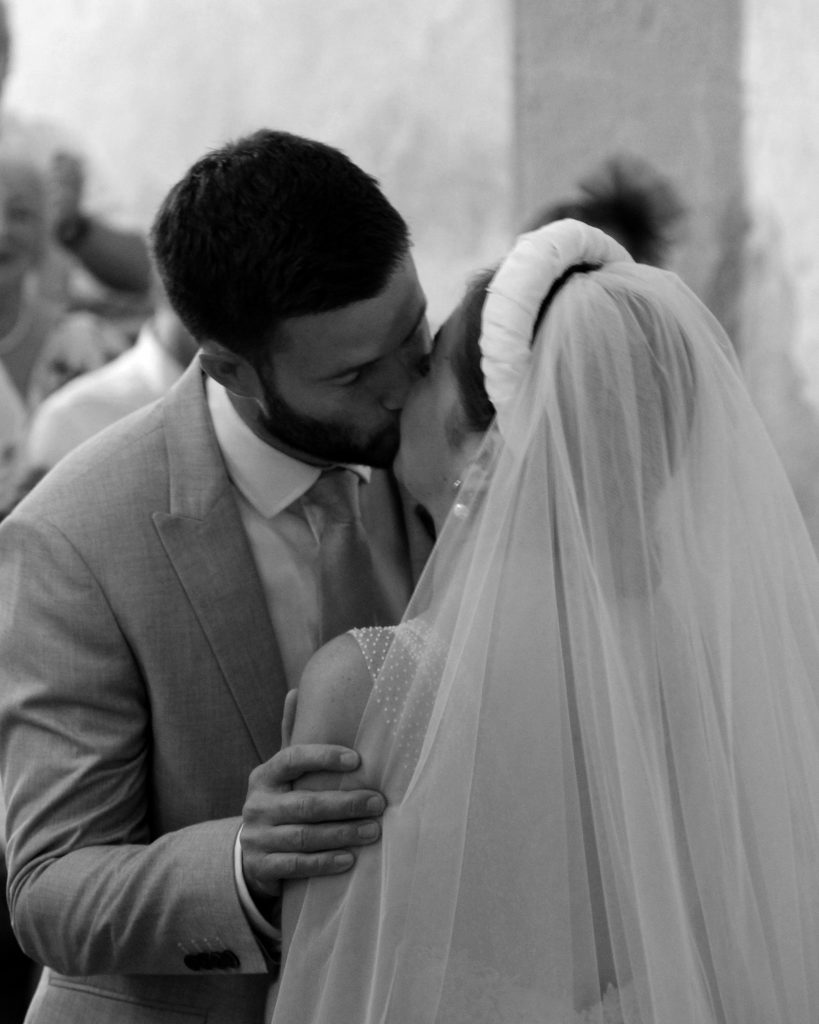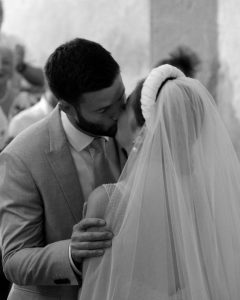 Did you have a first dance? What song did you choose and why? How was the performance?
We danced to Celine Dion's Power Of Love.
I can't actually remember the performance, but I've heard from a few of the guests that it was a hit. I blame the wine(s)!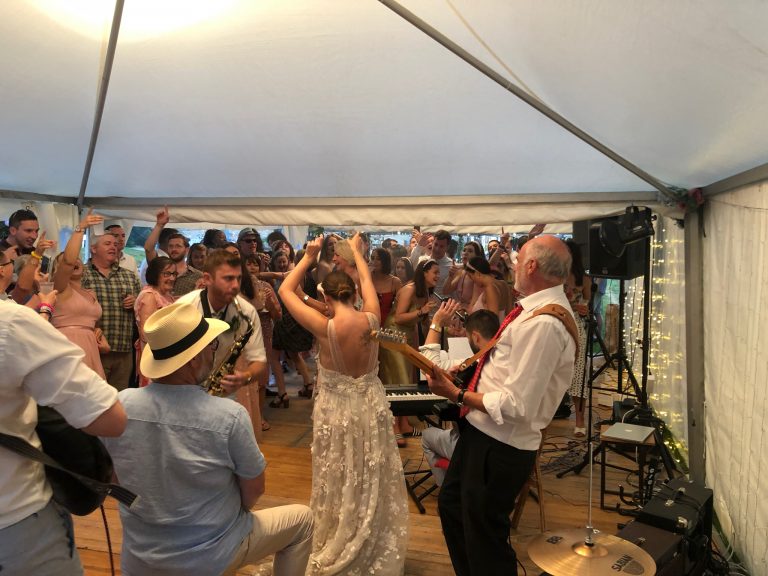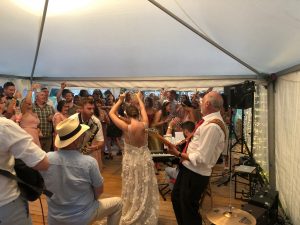 How was the party?
The party was insane, I spent the entire evening on the dance floor – I actually didn't do a single other thing! I do hope the guests didn't mind my lack of attention towards them but I was in the zone.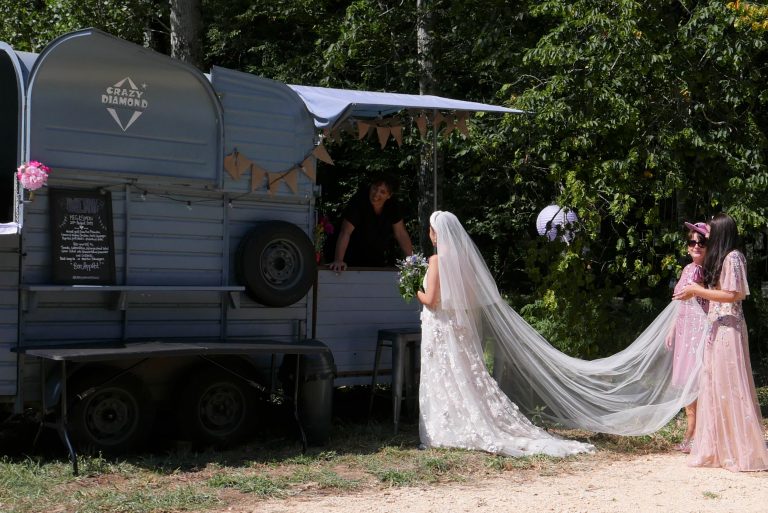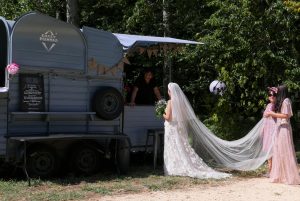 Wedding planning advice for brides to be?
We took on a lot by doing everything ourselves and it was all arranged with our family – which was stressful in itself but I wouldn't change it for the world.
My advice would be don't be too hard on yourself when things get tough.
There were times that got too much for me and my immediate reaction was to get really frustrated and upset – which really isn't a fair way to treat yourself (or your family for that matter, ha!) when planning your special day.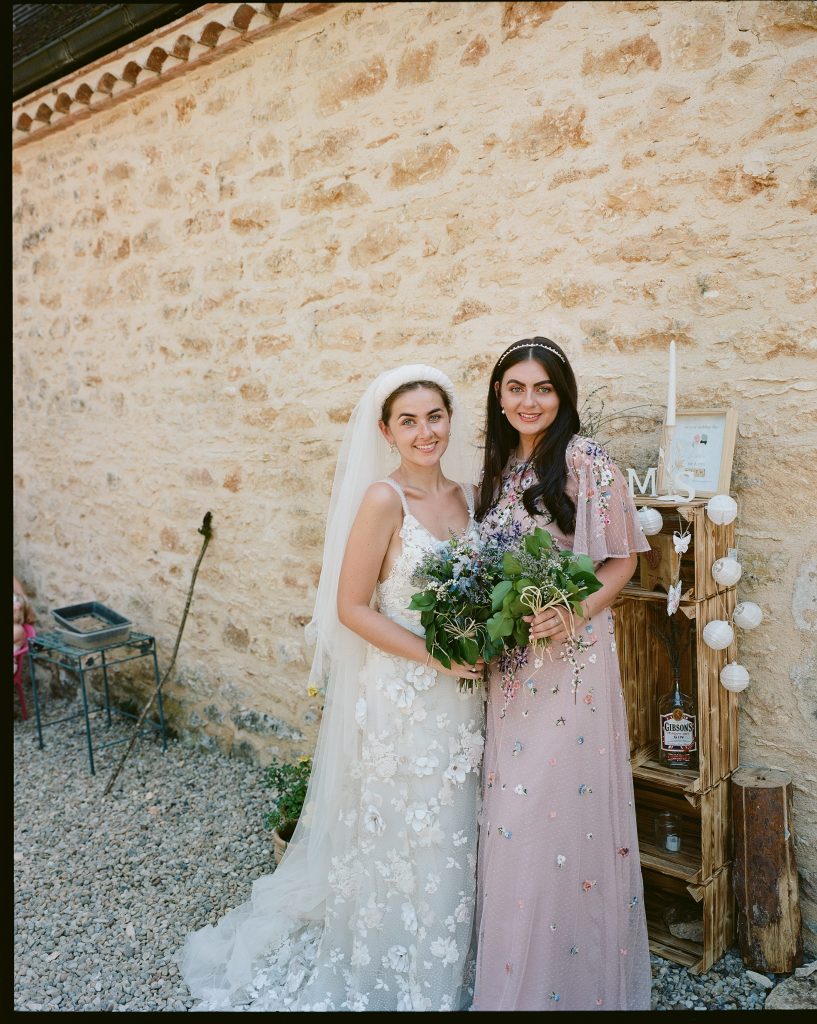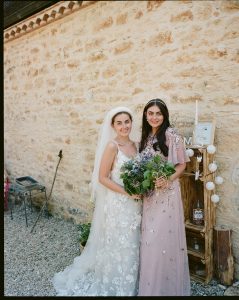 One moment you'll never forget:
We were married in the most beautiful, quaint church down the road from the Mill and to have all of our favourite people in it was even more beautiful. The singing in the church was honestly just gorgeous.
I'm quite certain that the tiny commune of Besse has ever heard such an enormous performance in that building. The ceremony itself was also incredible.
We had our parish priest from home travel out to marry us, he's so special to both Simon and I as he's known us both since we were children.
I will also never forget the buzz of performing for the guests, yep that's right. Simon and I formed a band called 'Something Blue' which was made up of my Dad and some of our most talented friends, me on the vocals and Simon on the keys.
It was honestly ridiculous but I'll never forget it, I felt like I was performing at Wembley stadium ha! Our guests went absolutely wild for it!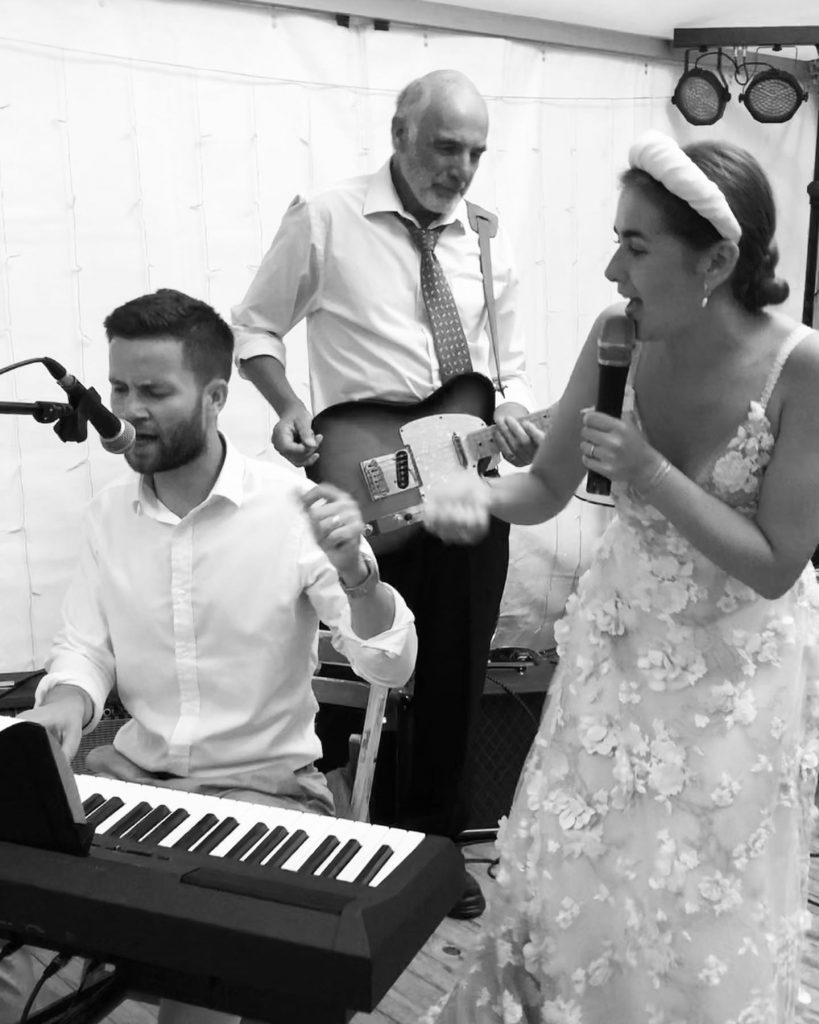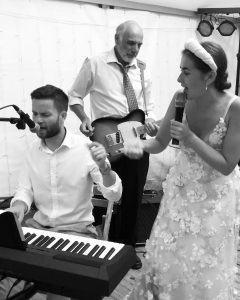 ❤️
Dress – Yolan Cris available at The Wedding Club Birmingham
Food – Crazy Diamond Food Truck
Decor – CSO Location