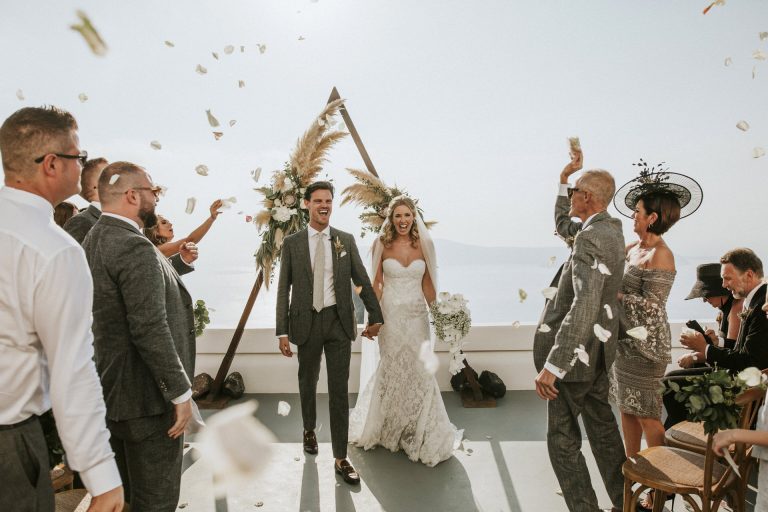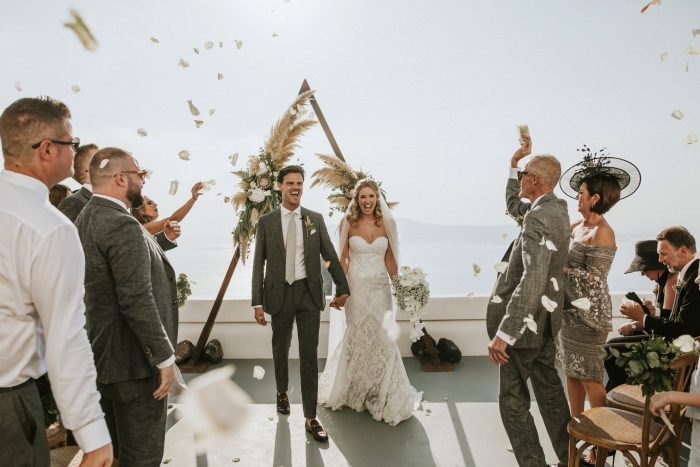 Green & Glamorous Santorini Wedding In Suzanne Neville Gown
❤️ The TWC Effect – Our brides, their way ❤️
From a Disneyland proposal to a glorious Greek getaway wedding, today we are joining Tori and Jake for a peek at their very own fairytale! The pair met at university and the rest is history…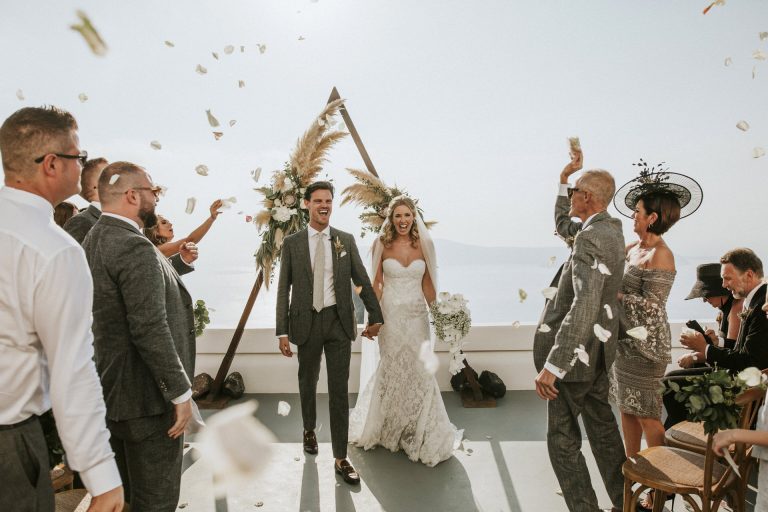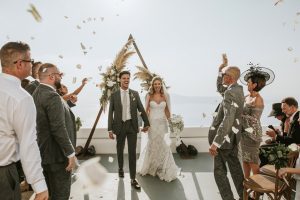 How did you meet?
At university, Jake came to visit some friends at my students halls back in 2009.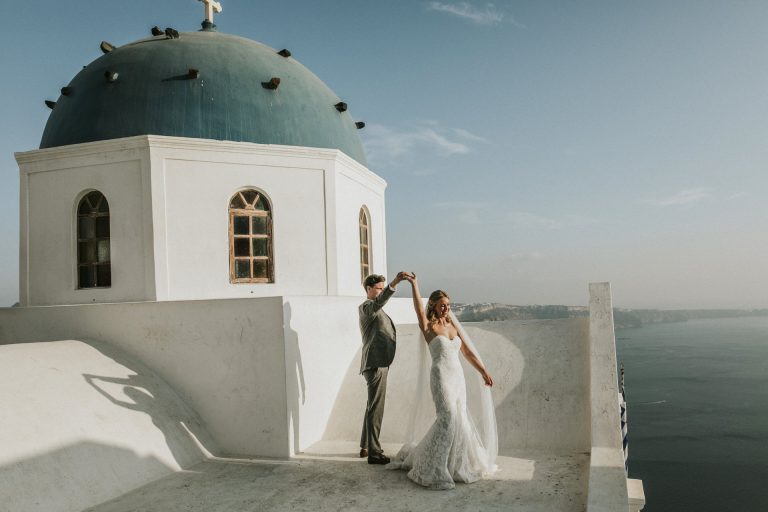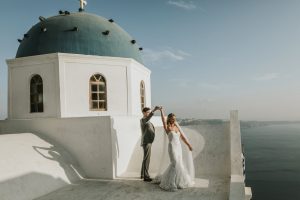 Was it love at first sight?
We had an instant connection, but I pressed pause just before we started 2nd year thinking I had to focus on university studies. It didn't last long and we have been together ever since.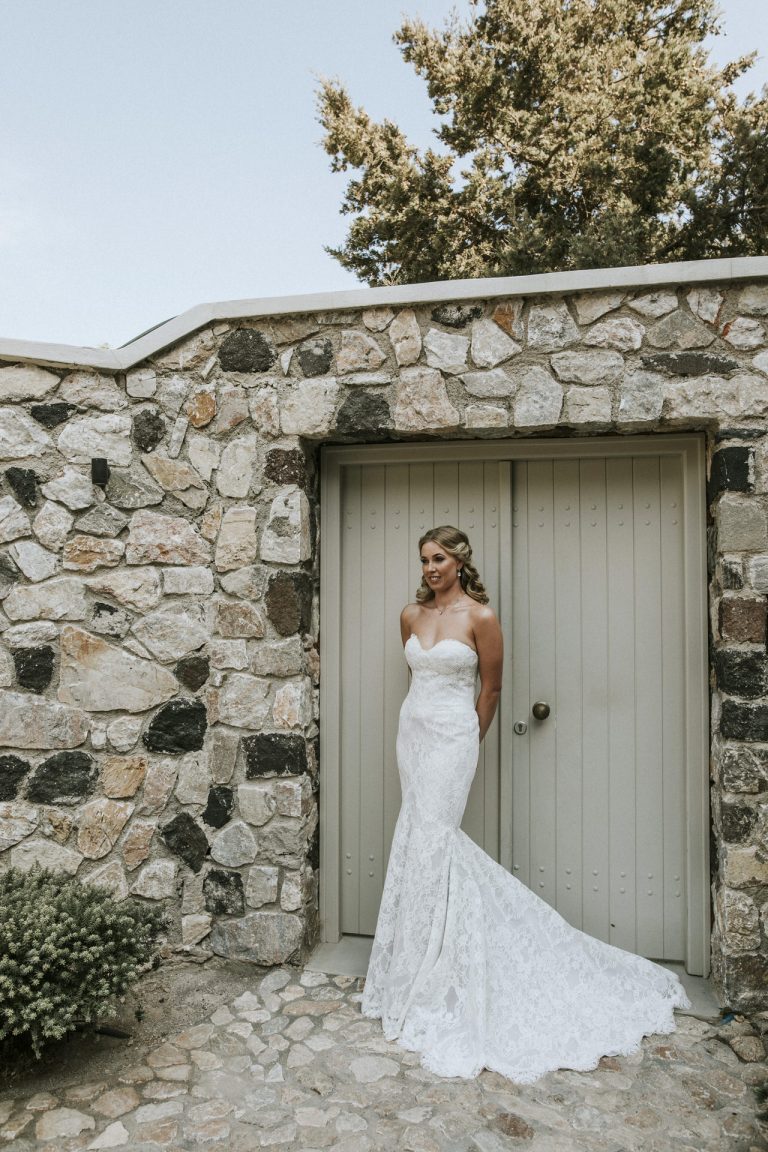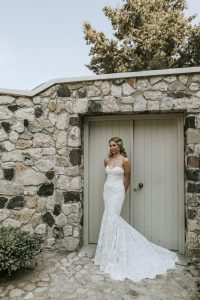 Who proposed and how? Lovely details, please!
Jake proposed. I am obsessed with Disney so we go to Walt Disney World Resort in Orlando regularly. My family and partners booked to go and visit my favourite Disney hotel, Wilderness Lodge, for two weeks in October 2017. On checking in to the hotel on 24th October 2017, Jake and my mum rushed off to "explore the hotel", bit weird but didn't give it a second thought.
Once we got settled in the room, Jake insisted we go out and see the hotel to which I replied "you've just seen it with my mum" but I was just so happy to be there that I was happy to explore it again. We went down near the lake where there is a beautiful waterfall. At this place Jake got down on one knee and said some beautiful words, then asked me to marry him.
I was in such shock, the best moment in my life so far and so wonderful that Jake did it with my family.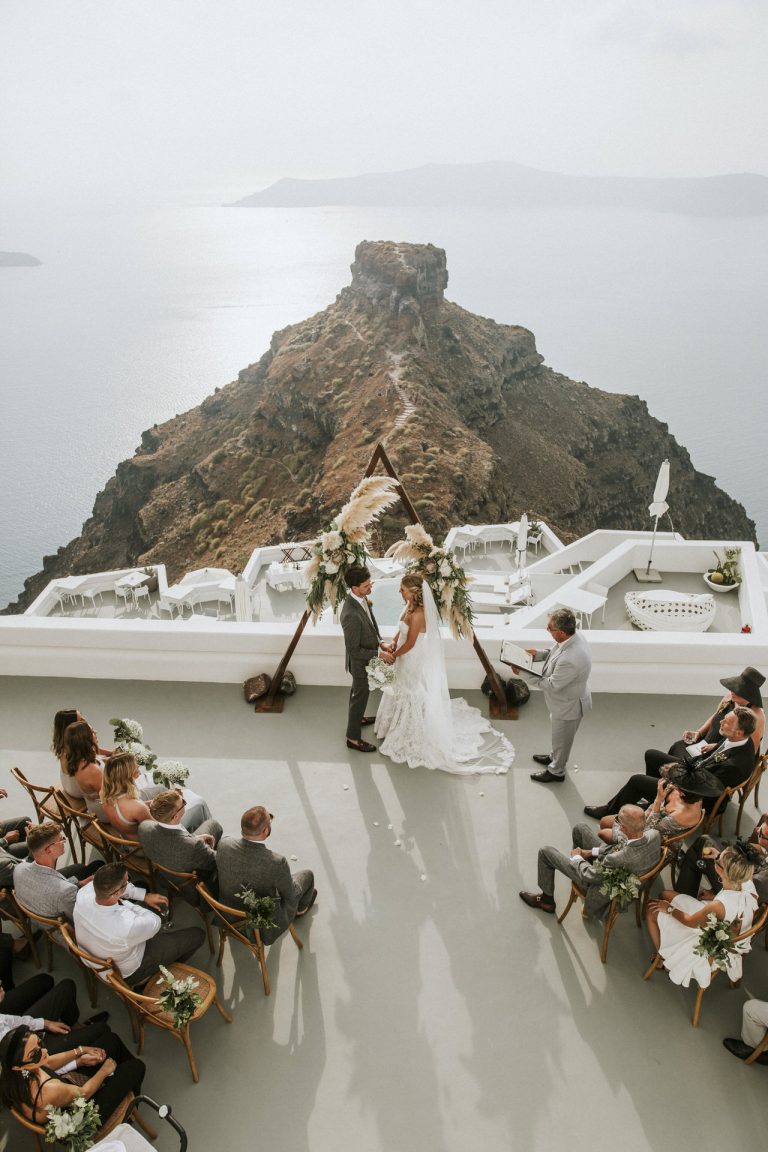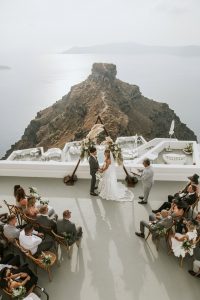 Did you have a theme for your wedding? How did it come about?
The decorations were pampas and greenery. We asked our guests to wear black, grey or white which looked amazing against the Santorini backdrop.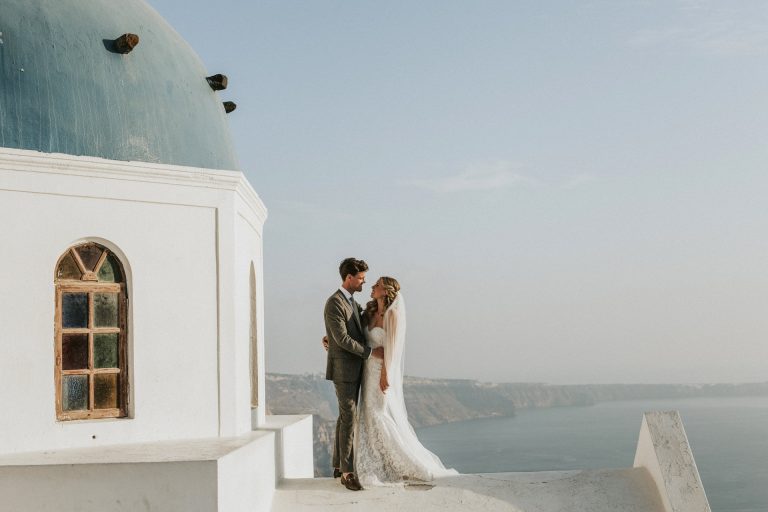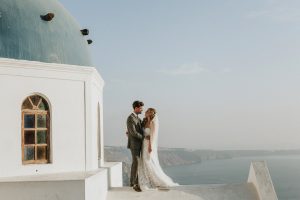 Location and how you found it?
Santorini. We saw it online and visited in January 2018 which confirmed it was the place we would be wed.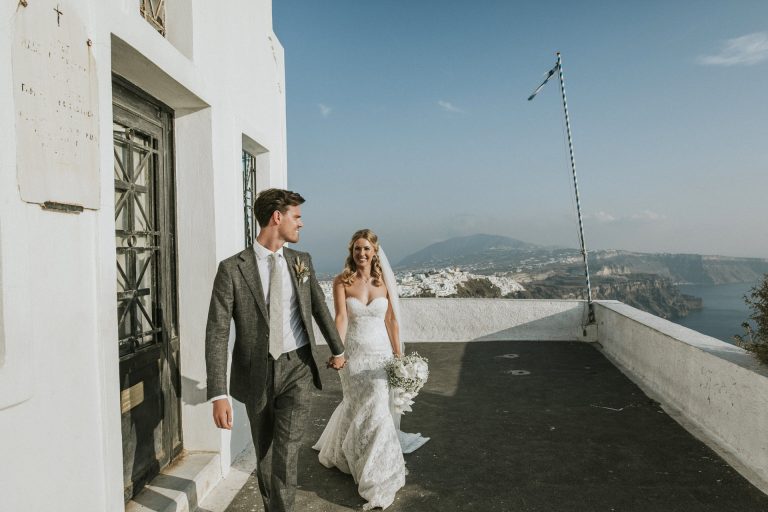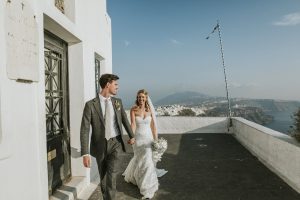 How did you find The Wedding Club? Tell us about that moment when you found and chose your dress – how did it make you feel when you put it on for the first time?
I found The Wedding Club on Instagram and went to both your Birmingham and London boutique. I saw a Suzanne Neville dress in London in a neutral colour and it was going to Birmingham.
I then tried it on in Birmingham and it was amazing, but there was a similar dress in grey which as soon as I saw it it was 'the one'. I had tried on close to a hundred dresses and thought I wouldn't have that feeling. So glad I did.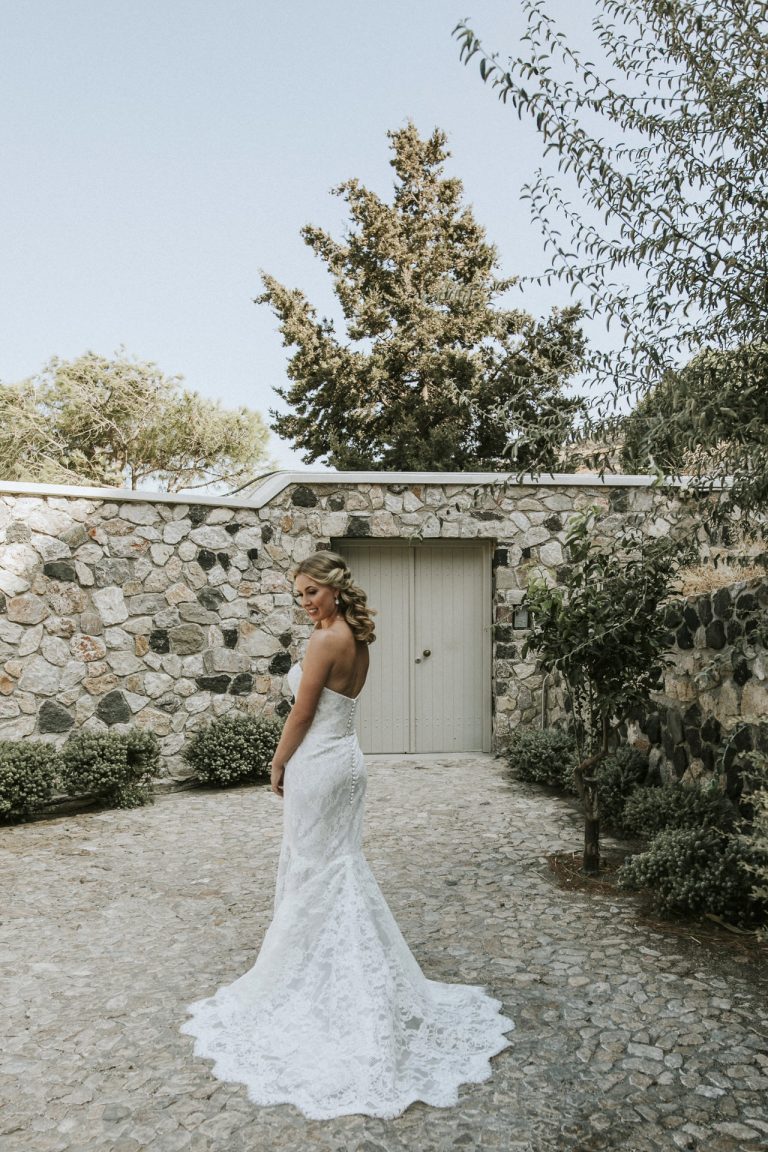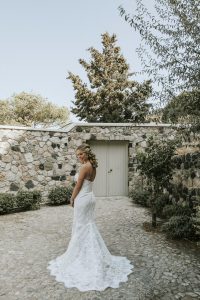 Which designer did you wear?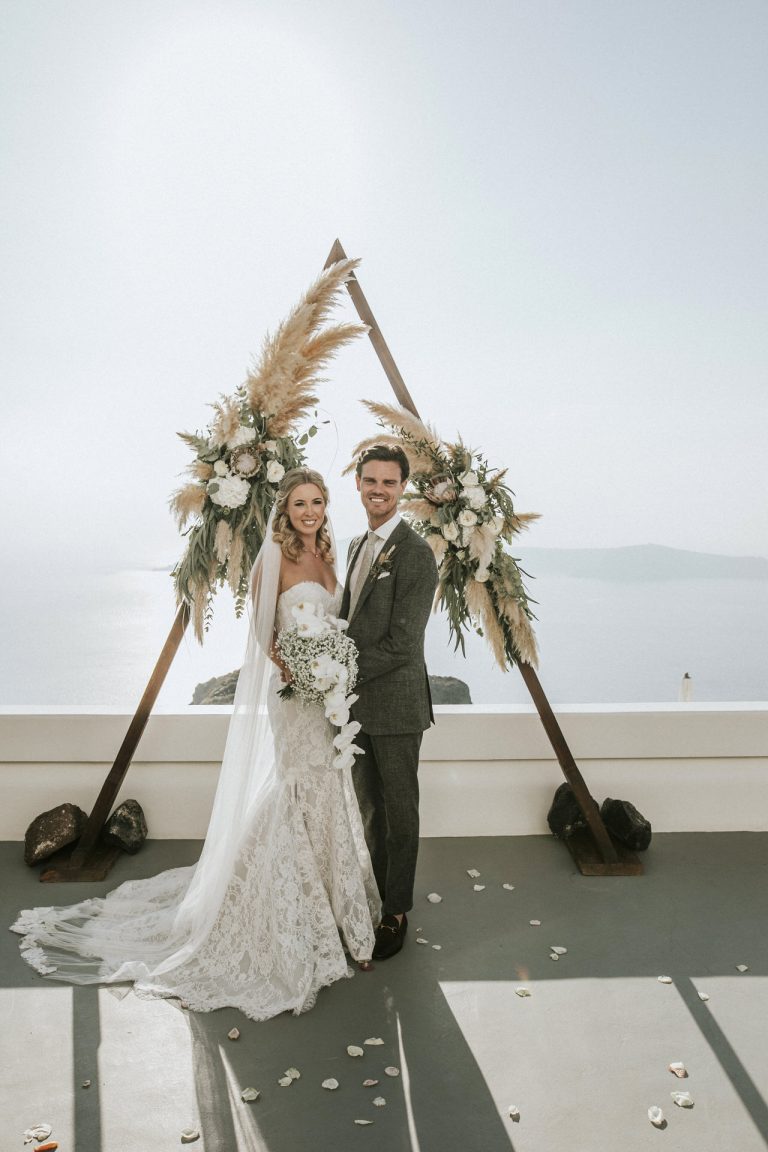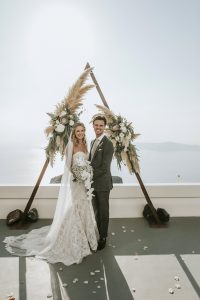 Where is the suit from? Why was it the perfect fit?
Suit Supply. Jake got them from London on Saville Row and the fit was perfect.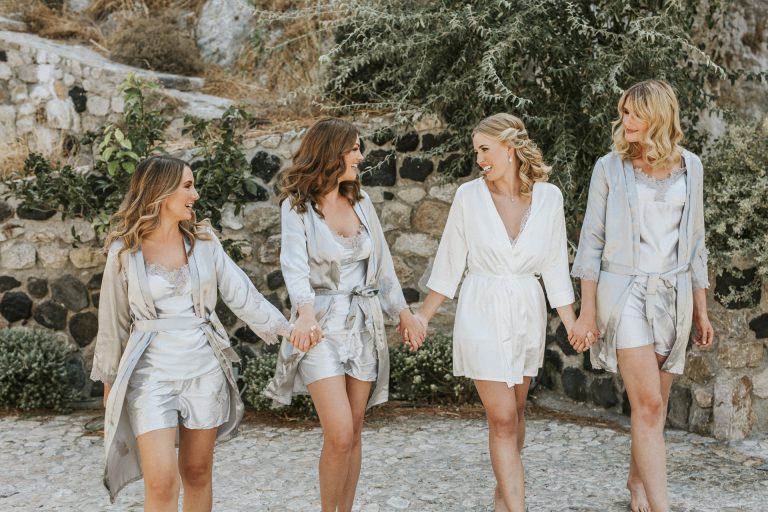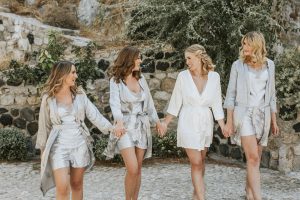 Did you have speeches? Who performed them?
We had the usual speeches from the groom, best man, father of the bride. We also had the mother of the bride and father of the groom. It was special to us, especially given Jakes father almost didn't make the wedding due to a serious illness. It meant the world to us that he was certified fit to fly and made the wedding.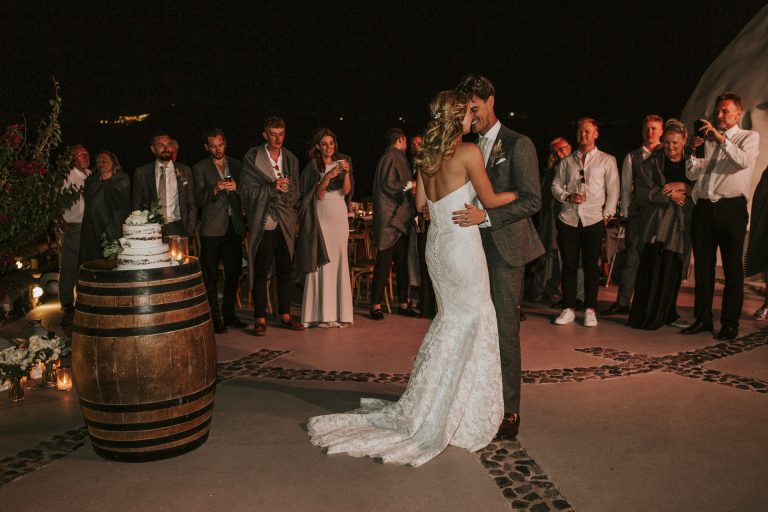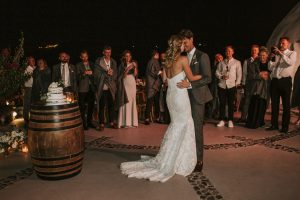 Did you have a first dance? What song did you choose and why? How was the performance?
John Legend – All Of Me.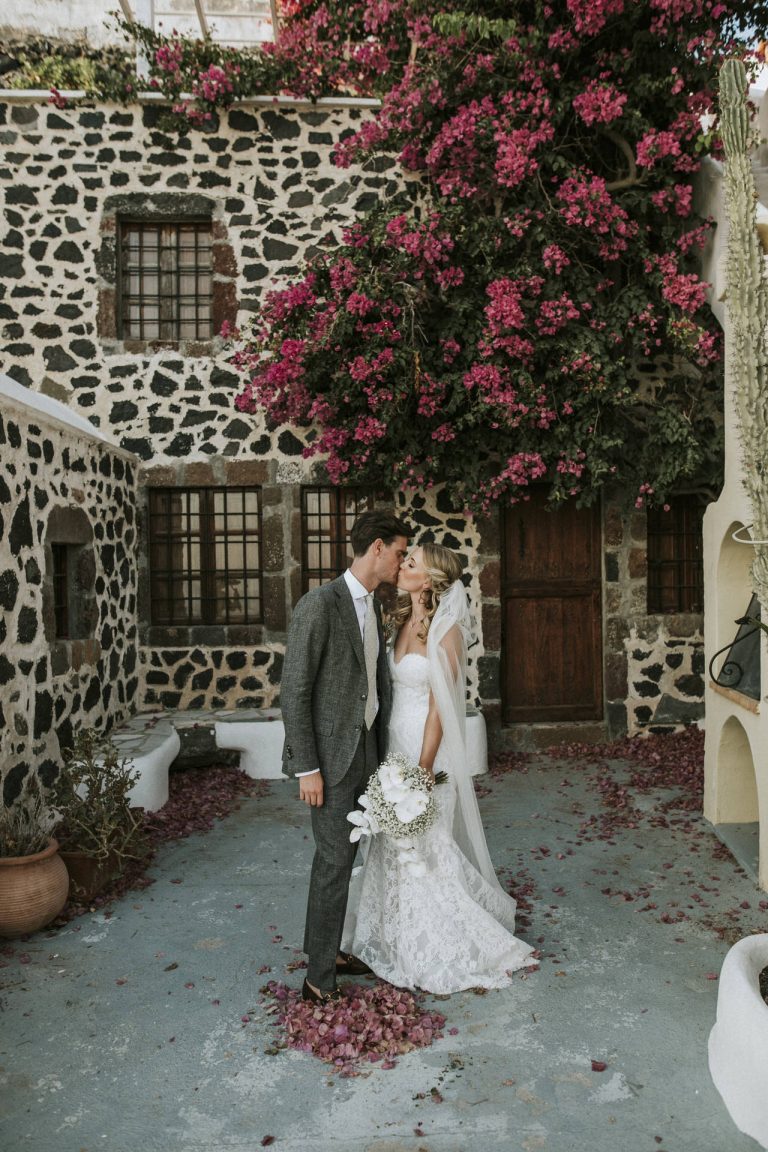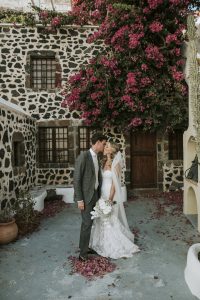 How was the party?
It was amazing! The DJ's playlist had everyone on the dance floor all night, we were outside in a winery for the reception and it got slightly cold but everyone partied to the early hours.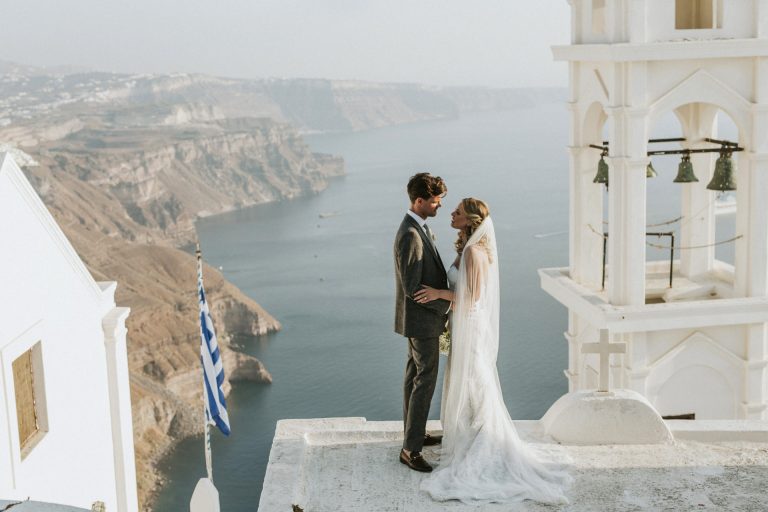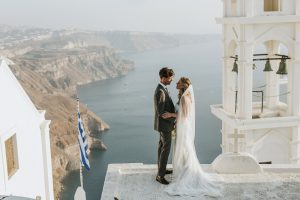 Wedding planning advice for brides to be?
It may be a common one, but don't sweat the small details. You won't even notice it on the day because you will be on cloud nine. Also check every vendor out on Instagram, it is a great testimonial and you'll know if they are right for your wedding.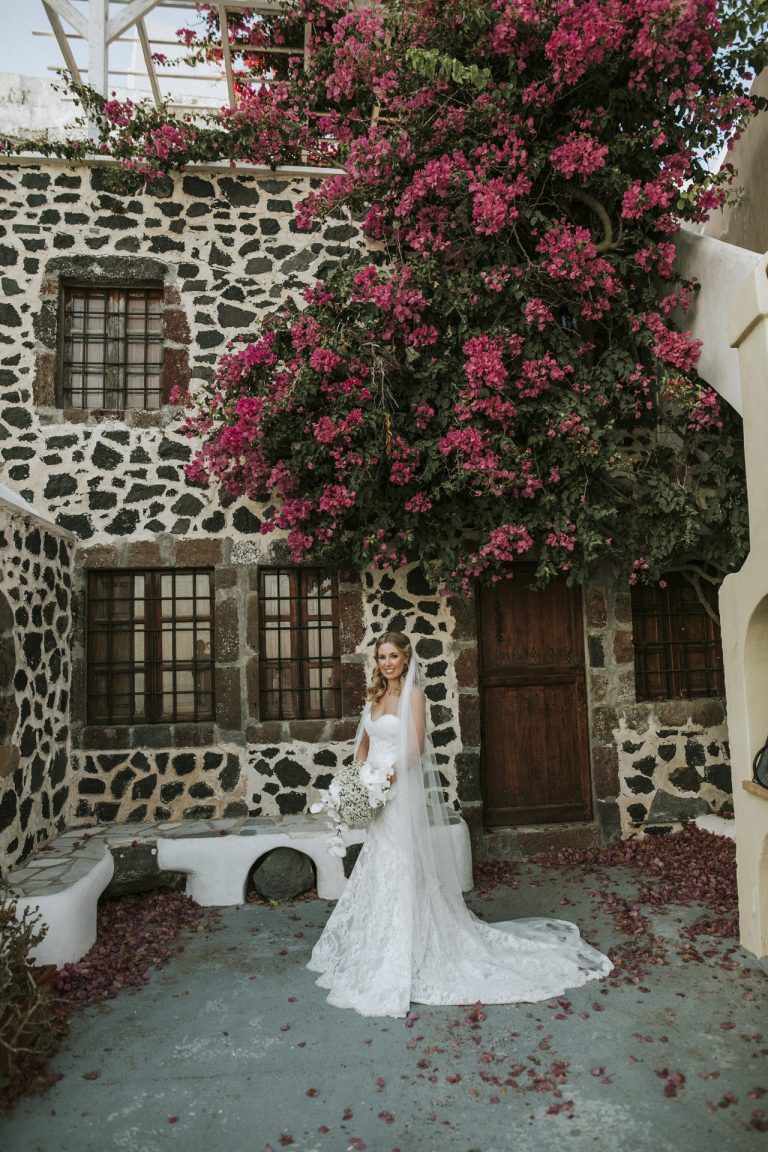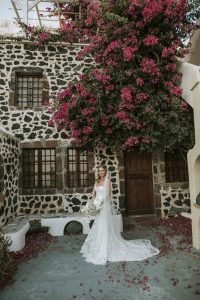 One moment you'll never forget:
Walking down the aisle seeing Jake!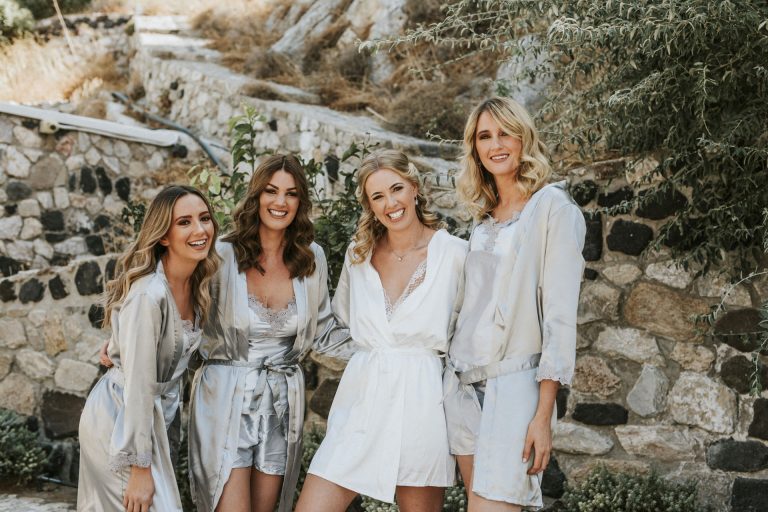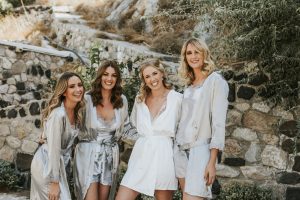 ❤️
Dress – Suzanne Neville available at The Wedding Club Birmingham
Photographer – Lighthouse Photography
Planner – Poema Events
Flowers – Betty Flowers
Ceremony Venue – Grace Hotel
Reception Venue – Venetsanos Winery
Suit – Suit Supply.
Hair – Bella
Makeup – Renia