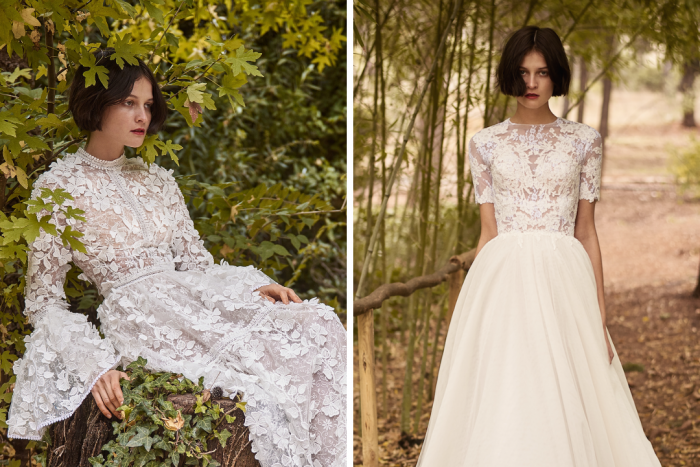 Be Inspired: Floral Fever
There's just something that is so romantic about the fresh aroma of flowers!
From first date flowers to walking hand in hand around the park in summer and that daisy dress you were wearing as they got down on one knee – you'd be amazed to how involved pretty petals have actually been on your romantic journey.
As many couples base their wedding colour scheme on the bride's bouquet, having a floral wedding is an obvious and popular choice for newly engaged couples, eager to start planning their big day, and it's no surprise with hashtags such as #flowerstegram, #flowermagic and #floralwedding being used on over 70k dedicated posts to flowers combined!
Feeling fancifully floral? Here are a few ideas on how to start planning a wedding with that floral factor.
❤️
The Look
Costarellos: These designs enhance femininity in an elegant and exquisite way, gracefully cascading along your figure – queue the summer breeze! A great match for an outdoor wedding, enjoy your day in the ease and practicality of the styles while creating an 'at one with nature' feel.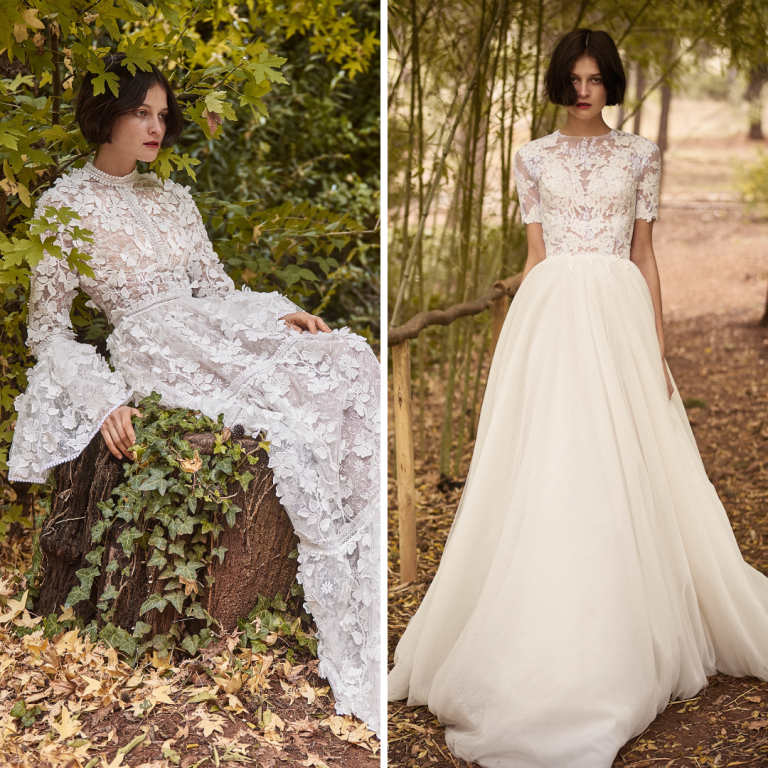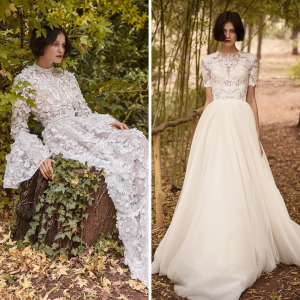 Naeem Khan: Add two drops of floral to six drops of red carpet glamour and voila!, you have a classic Khan design. With a love for heavy detail and structured shape, his creations are powerful and fierce – think a rose with thorns, beautiful and untouchable.
Unafraid to stray from the norm, Khan is known for using both silver and blush tones to bring the luxury of the designs to life – bring on the A-List quality. In fact, we have dressed Holly Willoughby and Jessica Wright in the below dresses, so if he is the designer for you – you are in good company!
We really do love this fiery side of floral – it's just so fabulously fitting for a bride that wants to gracefully own that aisle.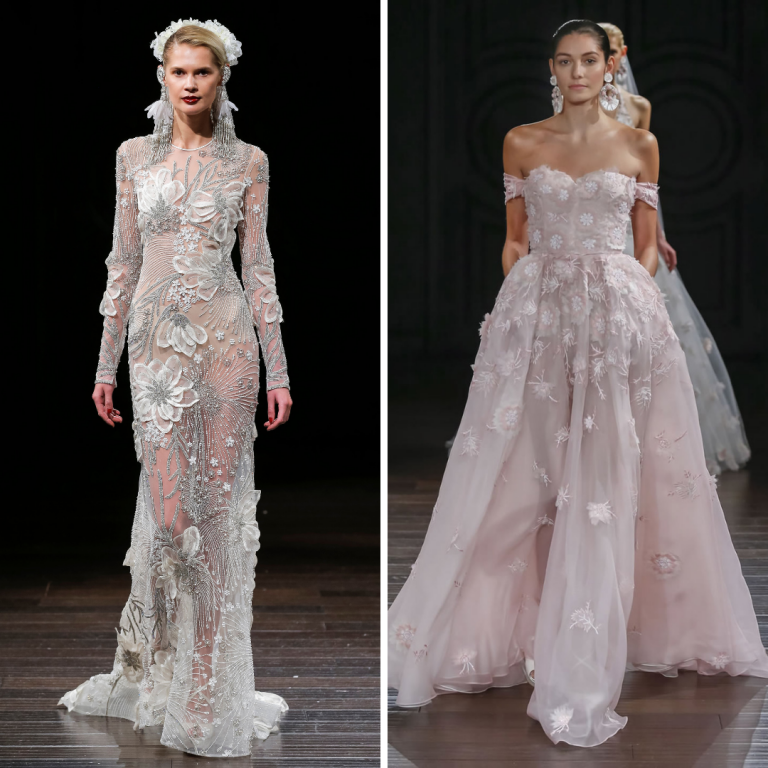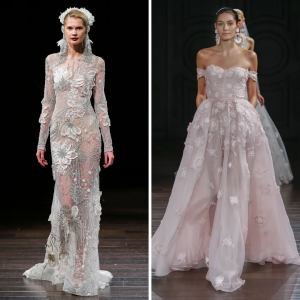 Atelier Pronovias: For a sophisticated twist on floral, Pronovias is the designer for you! Bring elegance to your floral theme in these haute couture gowns. From everlasting floral trails to intrinsically embroidered necklines, the fine fabrics used will make you feel like a million dollars – you'll be confident, poised and ready to impress with Atelier Pronovias.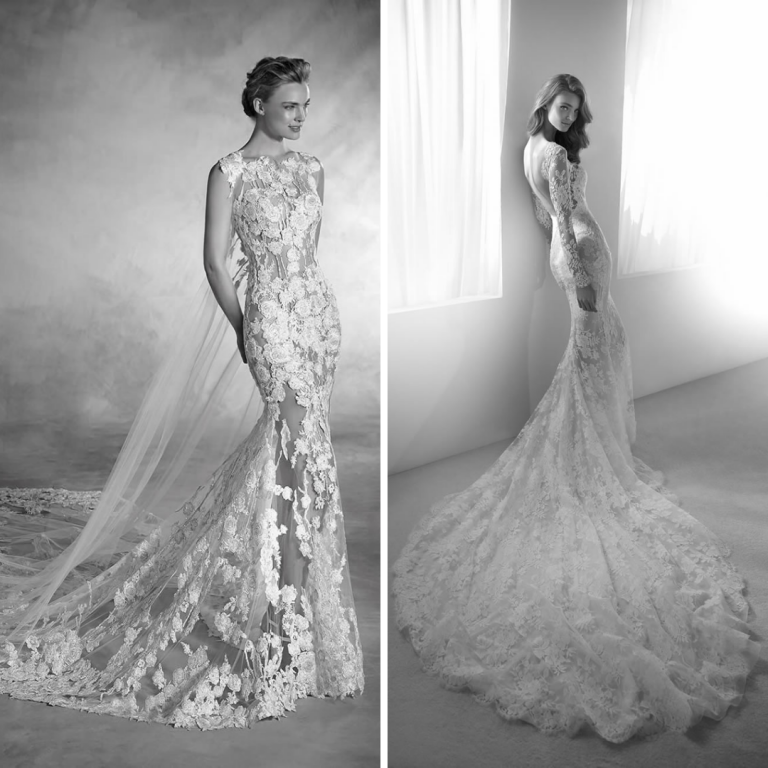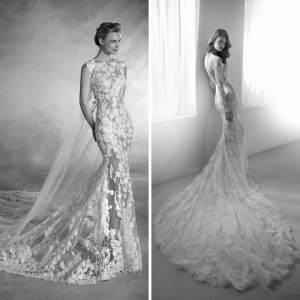 The Location
This theme, with no surprise, works perfectly outdoors. From a secluded secret garden to a cute forest wedding where there's a clearing of trees – staying natural is best. To add a little spritz to this style, we recommend these little touches that fit in with the surroundings seamlessly.
Wooden chairs decorated with foliage and flowers, arches with hanging baskets on their branches, lanterns either side of the aisle to pave your entrance into married life! A little magic goes a long way…
(Two seconds… just wiping the tears from our eyes!)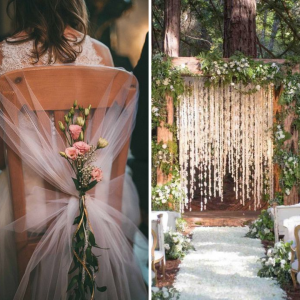 The Nibbles
Drinks-wise, this is easy peasy lemon squeezy. Quite literally. Natural fruity flavours amongst your favourite beverages decorated with flowers such as hibiscus will work wonderfully! The pop of vibrant colour created by these flowers really anchors the floral aesthetic and creates that nice summer feelin'.
For tasty treats, you can't go wrong with a selection of summer fruits such as pineapple, melon, slices of orange and berries, and if you're feeling crafty, why not arrange these to look like flowers, too!
Have guests with a sweet tooth? Experiment with doughnut boards, floral cupcakes, and strawberries/marshmallows dipped in chocolate! Looking for something a little heavier? Prawn cocktails and salads always go down a treat in the summer heat – refreshing and flavorsome!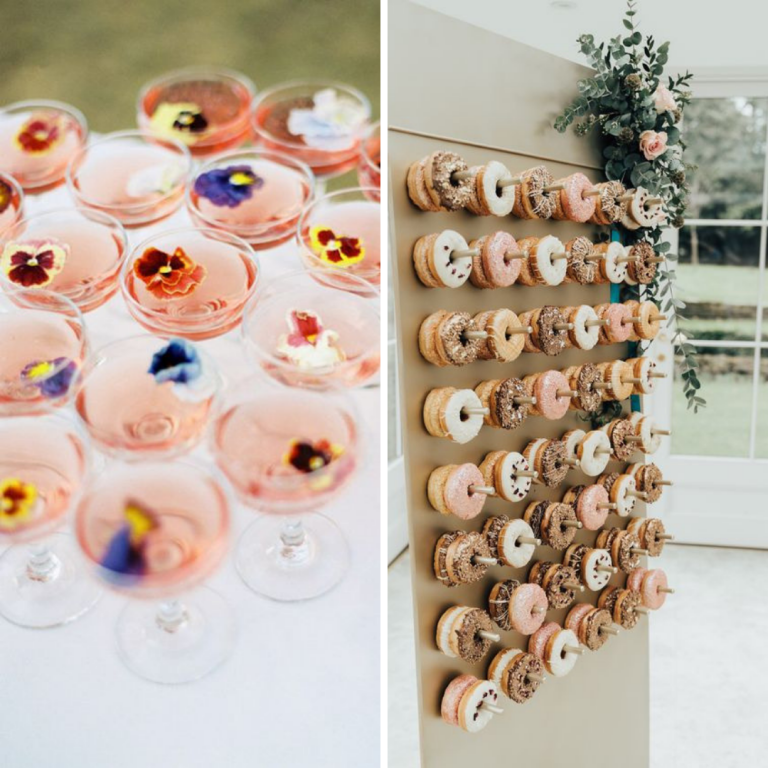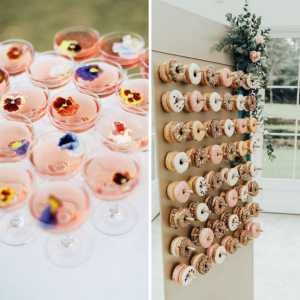 The Flowers
This is completely subjective and a great way to add a cute personal touch to your big day. Perhaps you choose a family members favourite flower as part of your decor or even the bouquet for a heartfelt gesture.
Maybe there's a type of flower you adore because it reminds you of happy memories. Our advice? Go all out! Be floral like you've never been before!
Pops of colour are a must for this trend, keep it fun and playful with bursts of pinks, yellows, oranges and/or reds for great summertime colours and combos! Fancy something a little more traditional but with a flare of fun? We say classic white flowers teamed with pastel tones – this could be from feathers, glitter sticks or even beads. Whatever brings out the LOVE in the room!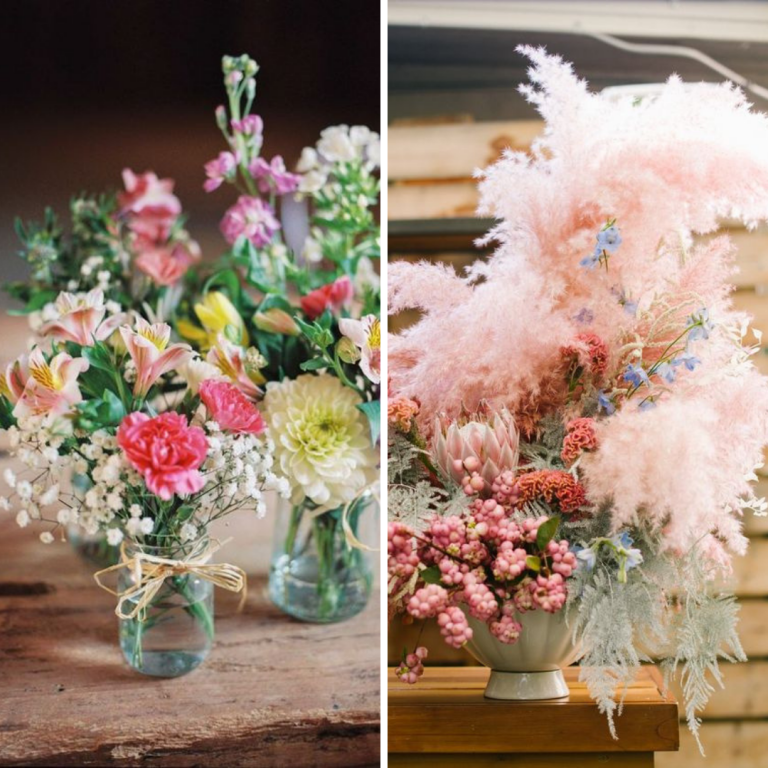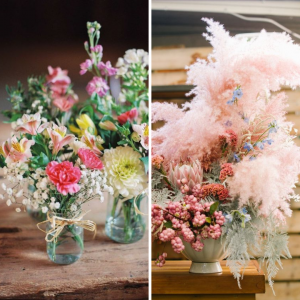 The Music
Keep your celebration an outdoors adventure with a singer and guitar under the trees, the perfect way to have your guests singing along merrily into the moonlight! As the night goes on, why not gather your loved ones and belt out a few tunes yourself around a fire – a great way of creating sweet memories, no matter how bad the singing is…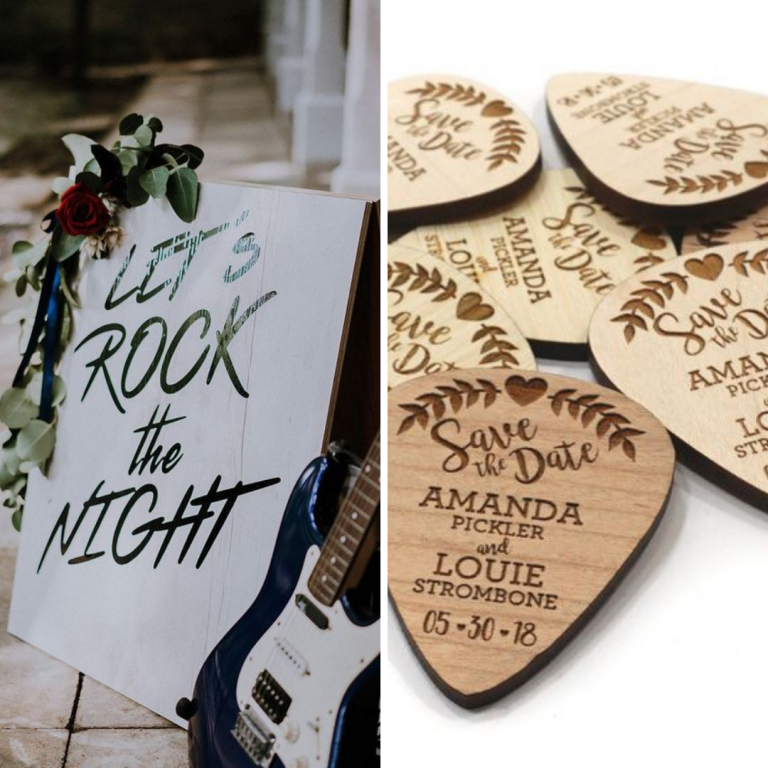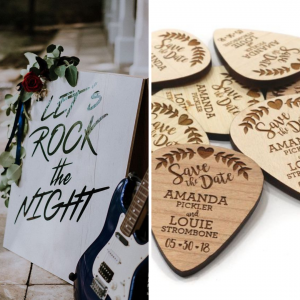 The Favours
Lavender bundles are a great way of reminding your guests of the floral antics that occurred on your wedding day – when they smell it they'll no doubt think of your nuptials, keeping that loving feeling in your hearts!
Personalised gifts always add a sentimental touch, such as biscuits with flower icing and guests' names on or adorable personalised lollipops for the fashion factor. Alcohol shots are popular wedding favours too. Sidenote – shot bottles decorated with flowers look like love potions. We know, we know – so cute!
Other gift ideas may include: scented lip balms, individual chocolates, and personalised tea light candles.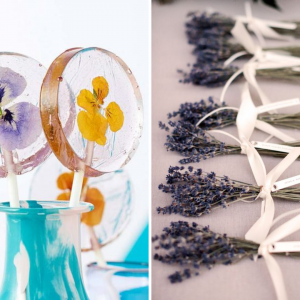 You can view all of these creative decorative looks and more on our Floral Fever Pinterest board for more inspo!
❤️
Images:
All other imagery can be found on our 'Floral Fever' board – Rights belong to said owners that have uploaded images to Pinterest.