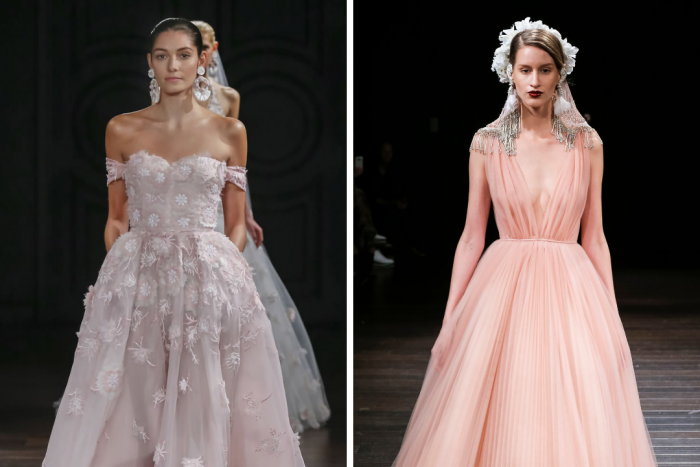 Be Inspired: BREAK THE RULES!
Scared to try something new? We hear you!
Tradition can be overrated, and sometimes your real inner bride gets lost in the mayhem of trying to please everybody else! But here at TWC that's a BIG no no – happy you, happy us.
So, if you're thinking about wearing something a little different down the aisle, kick back and have a scroll through our favourite looks from some of our most creative designers!
❤️
Dare To Blush?
It's no secret that Naeem Khan knows how to bring a blissful blush design to life.
Pink is a reoccurring theme in his designs and never fails to make a bold statement, take Khan's Cinderella styled gown for example; it features floral embroidery and a bardot neckline – a truly delicious combo. The volume of the gown possesses a character of its own and is the perfect amount of daring for the aisle.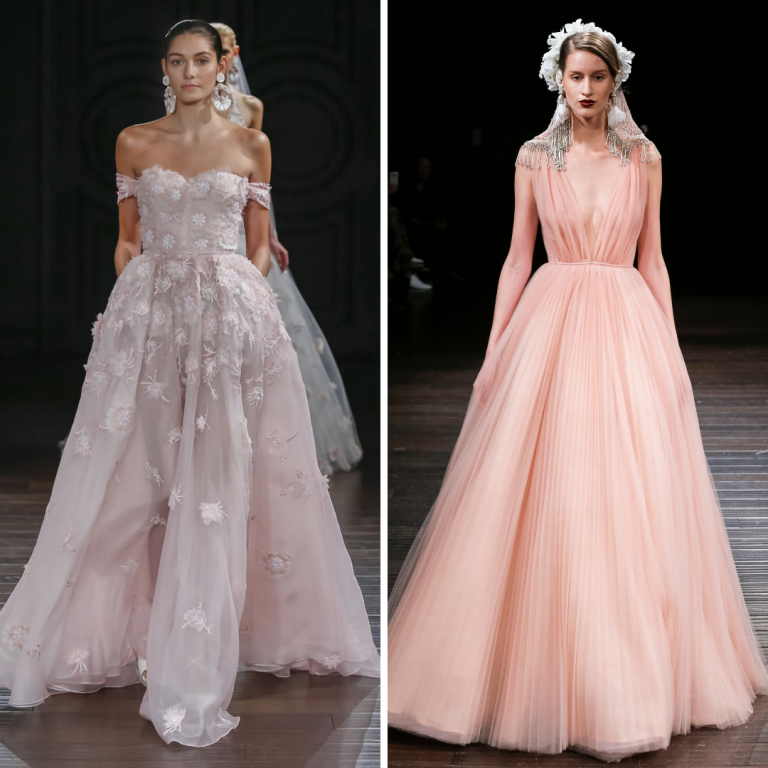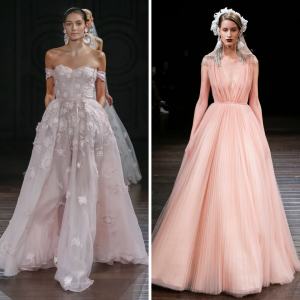 The blush tone is classically complimentary with nude-toned makeup, but if you fancy a bolder look, try out darker shades of brown and black on the eyes to create a smoldering effect.
When it comes to hair, a cute updo would be adorable with this gown, we're thinking a braid at the back with curls falling on each side of the face to add a delicate touch and avoid the overall look being too busy!
Can you still accessorise with this gown?! Of course! Victoria Percival's tiaras would work perfectly with the updo, especially if you're looking for a touch of subtle glamour. Or, if you want something simpler, opt for Percival's cute crescents and star earrings.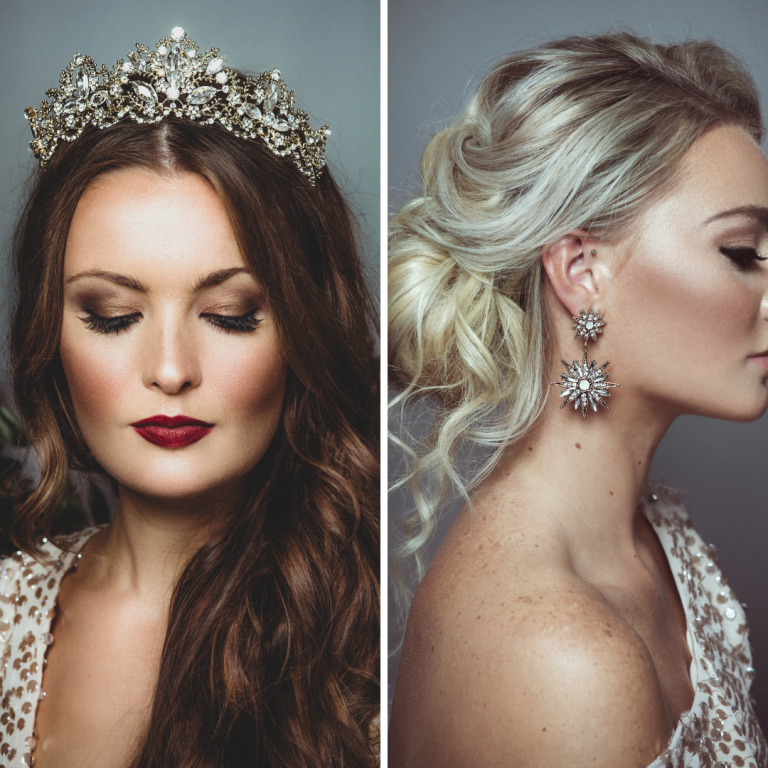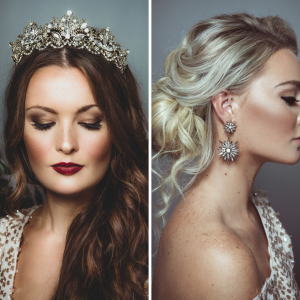 If you're feeling the pink, but want it at a softer hue, then Zuhair Murad is the one for you.
Murad only adds a dash of blush to his creations, making the designs impeccable examples of subtle yet effective. One of our favourite looks has to be the plunge neckline gown detailed with gorgeous floral embroidery and silken bow at the waist.
The style is a great halfway point between traditional wedding dress ideals and embracing breaking the rules! With quality in every stitch, we guarantee you'll feel confident in your strut.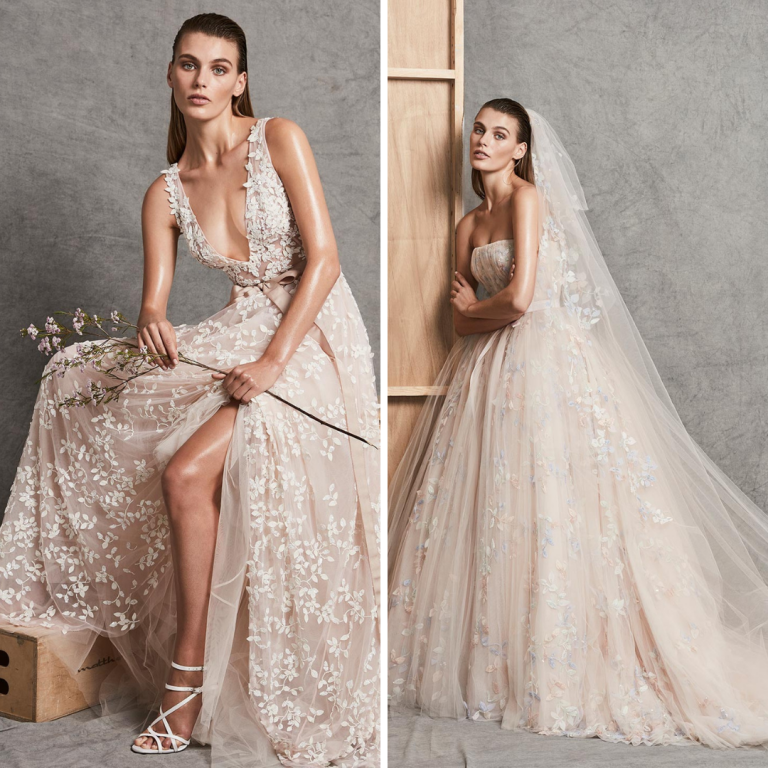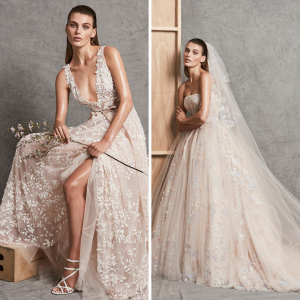 Lace It Up Baby
We know what you're thinking – lace is hardly rebellious, but when we say lace we mean, LACE from head to toe! This is a foolproof choice for our free-spirited brides. Don't believe us? Picture this: long bell sleeves, tassels flowing from the neckline and endless lacy trails … gosh, sounds familiar. Oh yes, it's 100% the Rue de Seine aesthetic.
Their designs flow with the 'hippie' times which is exactly why they've made it onto our rebellious list!
The lacy works nod to the bohemian culture whilst keeping that chic carefree attitude. Here at TWC we are massive fans of their flared sleeved styles teamed with open backs because these alluring designs boast the quality of their handcrafted nature – guaranteed to give you boho confidence.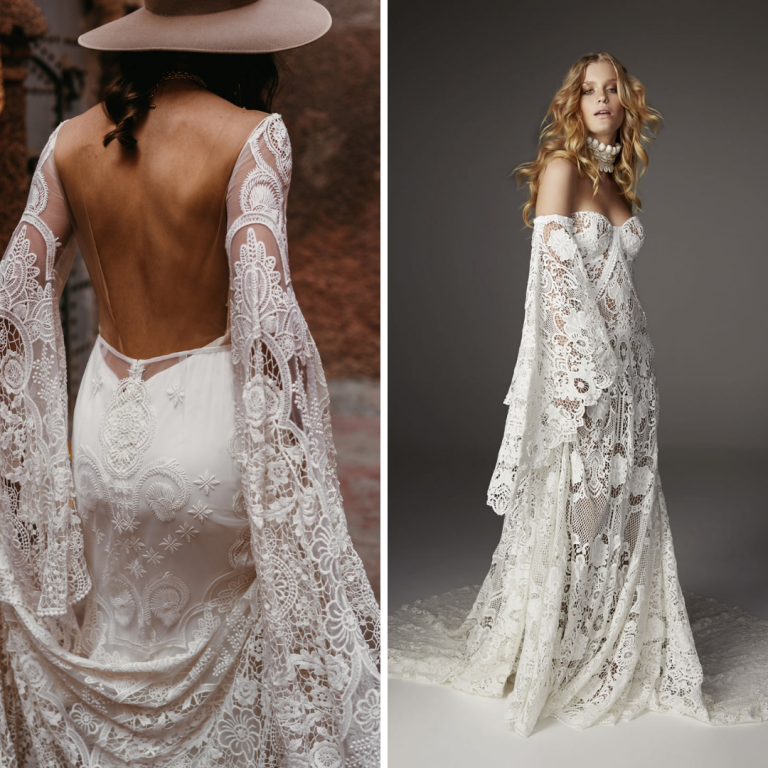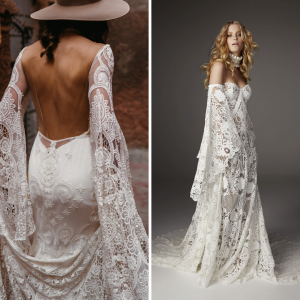 Another designer that is contemporary and wild-hearted is the incredible Rita Colson.
Her materials are sourced ethically and sustainably and then beautifully pieced together with talent and creativity. We cannot help but obsess over the half lace, half structured gowns that feature puffed flared sleeves. The pieces elegantly cascade down the body and fall to the feet – a very natural look perfect for a little boho expression if that's what you're looking for.
To enhance this flawless look, we say let your hair down and use very natural makeup. Bring on the carefree and beautiful vibes!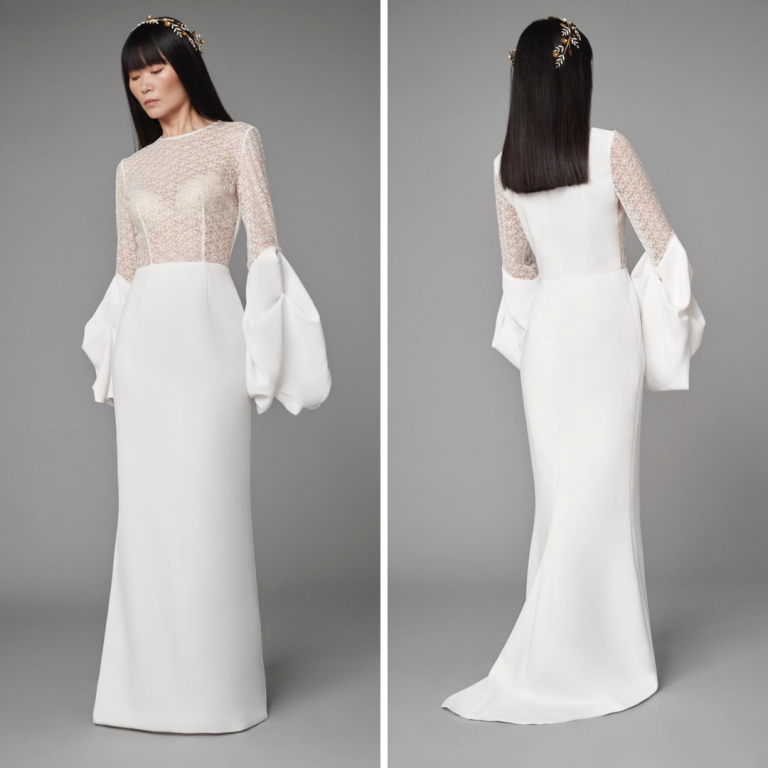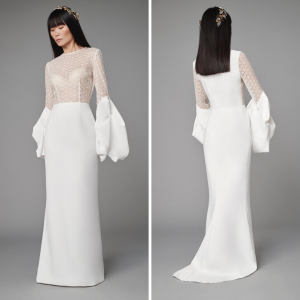 Glamour Goddess
If you're after sultry glamour, J'Aton will have you feeling like a mischievous movie star in no time. Who doesn't love an A-lister breaking the rules!?
These front cover worthy designs are detailed to the max, mesmerising and addictive. Their beaded gown with a sweetheart neckline accentuates the hourglass figure to make brides feel sexy and empowered. Team with beaded hair clips from Percival's jaw-dropping collection and you'll feel like royalty in no time!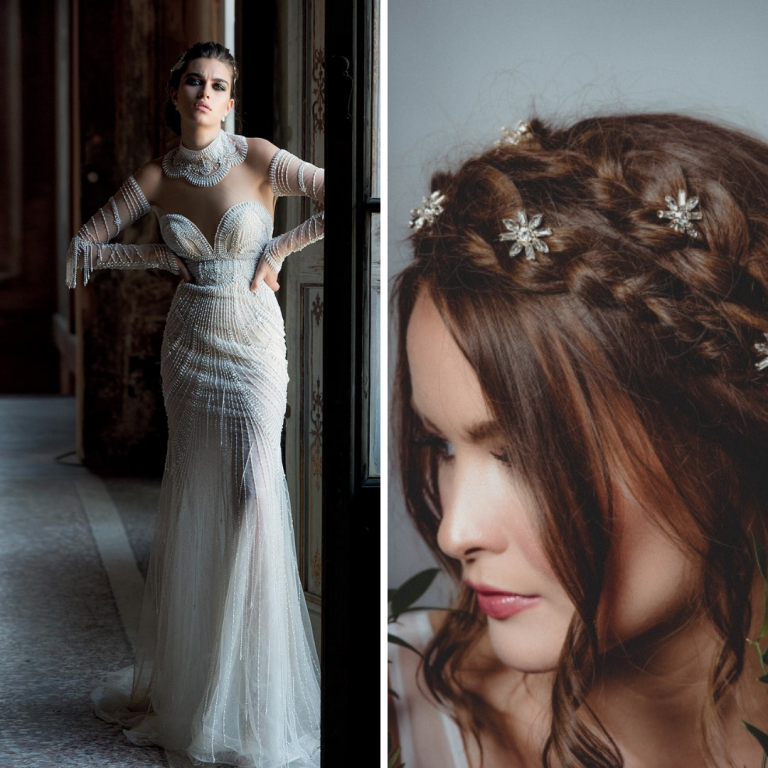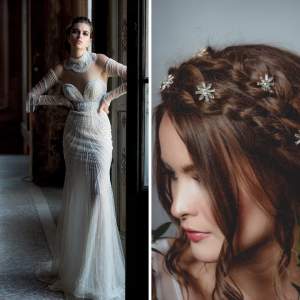 A sleek, pulled back up-do teamed with pink or brown nude-toned make-up is perfect for all of J'Aton's styles. In fact, this look would be particularly suited to the ball gown styled napkin dress. With a skirt that folds and flows with an intricately detailed pattern, you'll be sure to have that perfect princess moment whilst twirling the night away!
Trust us when we say that J'Aton is a glamour goddess winner.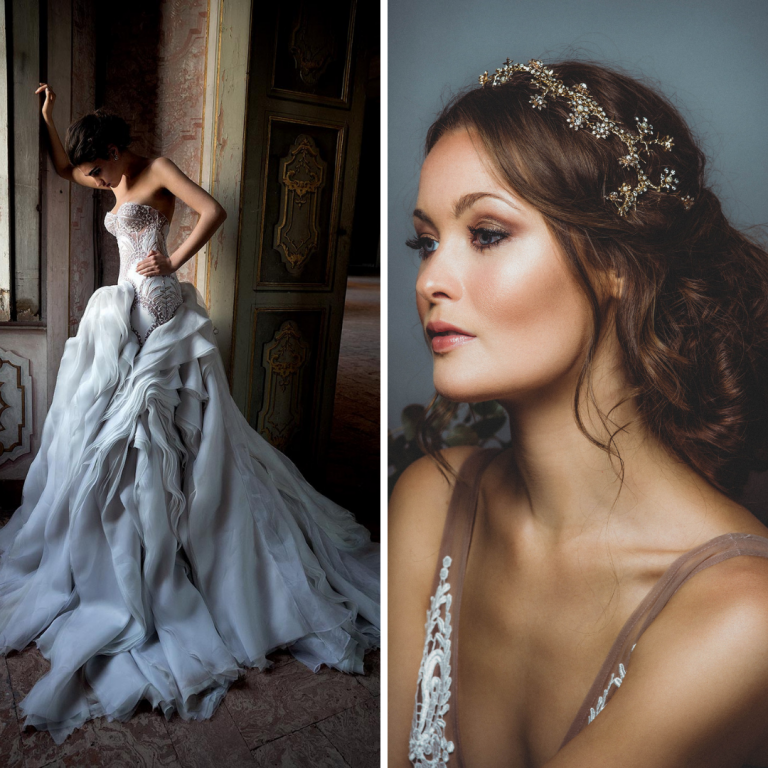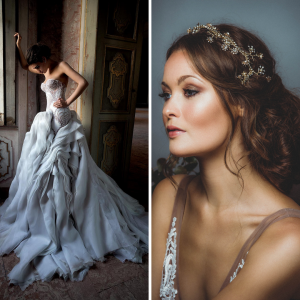 ❤️
Images