Be Inspired: Bridgerton – But Make It 21st Century
According to Lady Whistledown it seems that the nostalgia of a regency style romance is very much a contemporary matter.
With an ever increasing demand for bridal gowns, Lyst (a fashion search engine) recently spoke with Elle magazine about particular pieces that were proving very popular and were increasing tenfold.
The top hitters were:
Bridal corsets (291%)
Empire waist wedding dresses (133%)
Embellished headpieces (156%)
Pretty big figures – most of which will no doubt have been inspired by the success of Netflix series Bridgerton.
We'd like to think if Daphne were getting married today the following looks may be in her top contenders.
Empire Waistline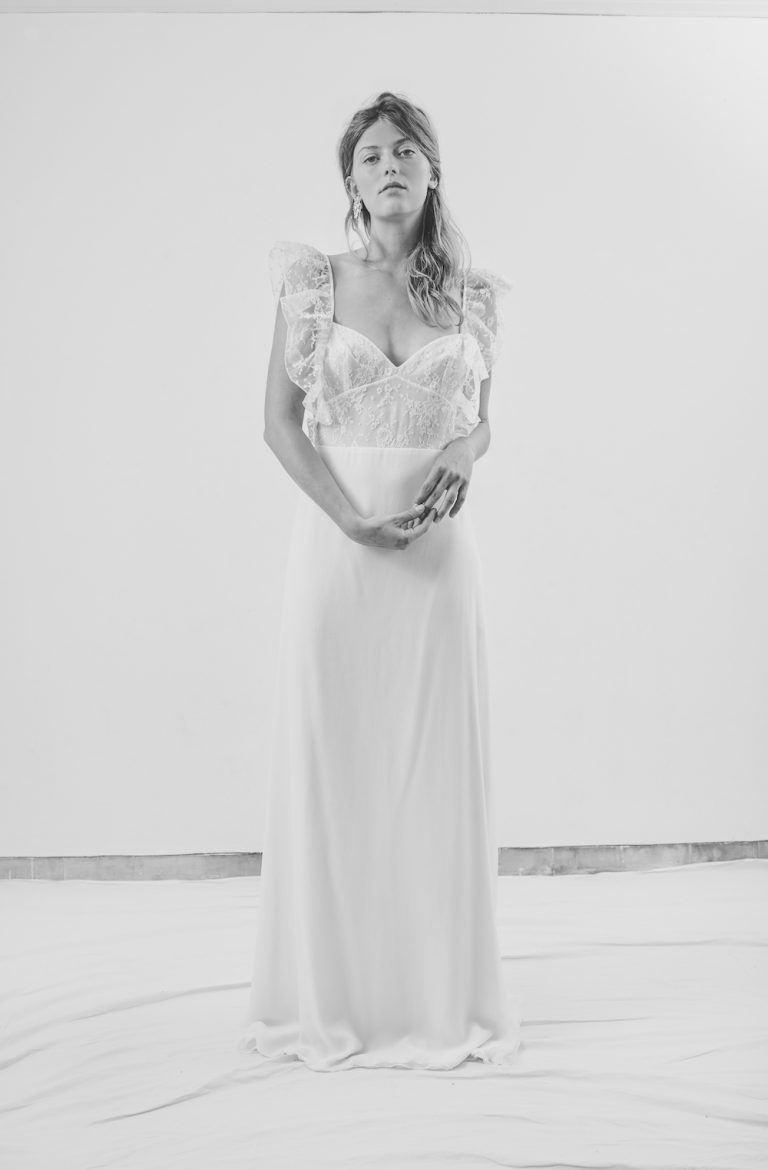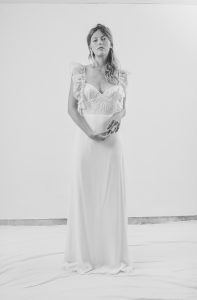 Dear reader, the first step in creating your 1800s wedding day look is the empire waistline.
A short fitted bodice is cut with a horizontal line underneath the bust-line, which cascades to the floor with that quintessential charm so often sported by the Duchess of Hastings herself. The skirt flows with ease and skims the body, rather than following lines of the figure.
Ideal for the main promenade aisle walk, this dress by Donatelle Godart, features an empire effect with a modern twist through the inclusion of a natural waistline. This delicate gown naturally flatters the figure, with a ruffle sleeve detail in a nod to the puff sleeve.
Square Neckline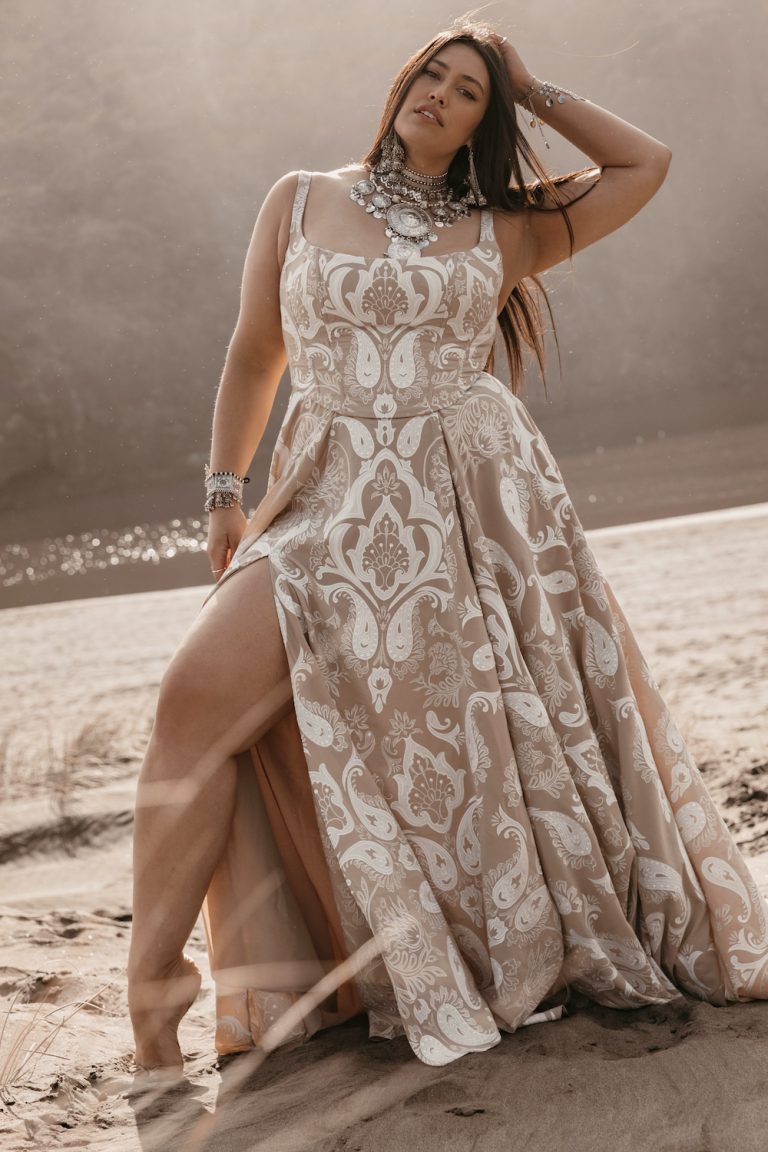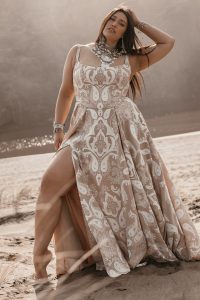 Dear reader, the second step in creating your 1800s wedding day look is the square neckline.
A flattering choice that follows the line of the collar bone into a low cut neckline that showcases the female form, yet never reveals too much.
This Rue de Seine gown captures the essence of the regency period with its square neckline and enlarged, blush tone paisley pattern. A popular choice if you fancy yourself as more of a Featherington, rather than a Bridgerton.
Puff Sleeves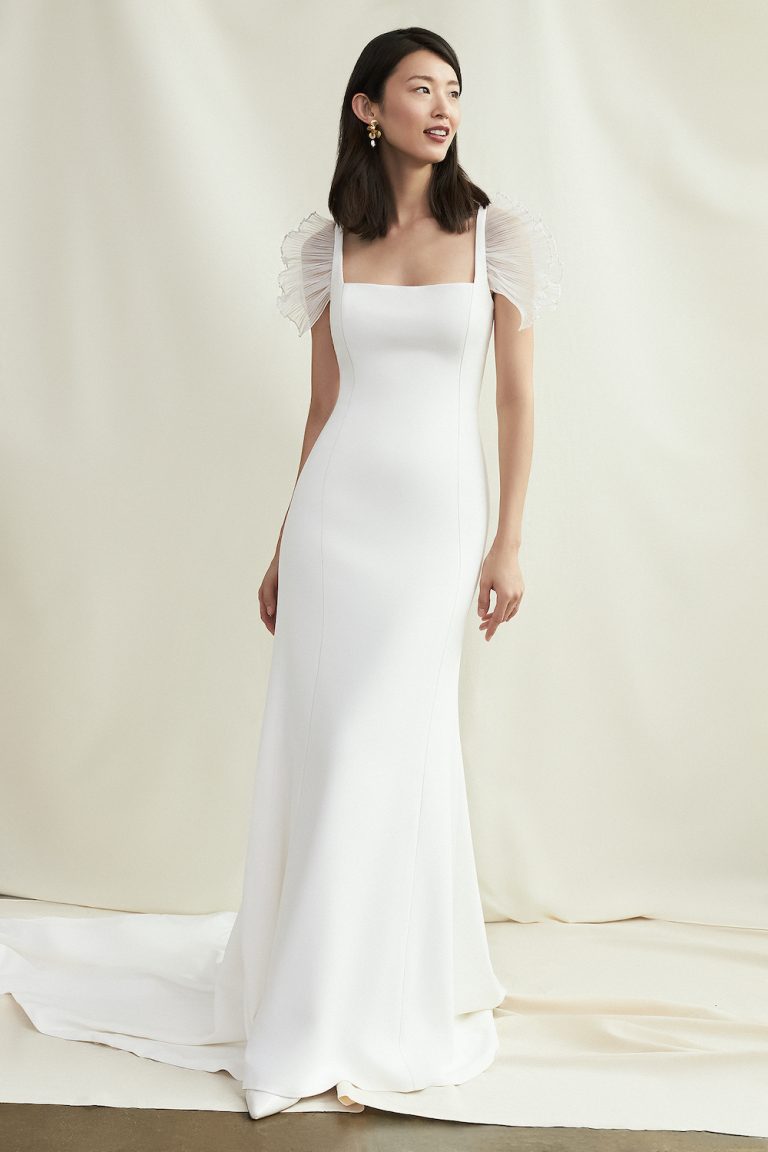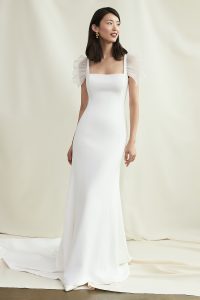 Dear reader, the third step in creating your 1800s wedding day look is the puff sleeve.
A must for any bride determined to capture the nuances of the period.
This Indra gown by Savannah Miller is a simple, classic gown taking on all the best qualities of the regency era in a contemporary understated showstopper.
The simple sheath, with a square neckline is finished with two pleated fan sleeves, evoking the ladylike puff of the 19th century.
An Abundance of Beads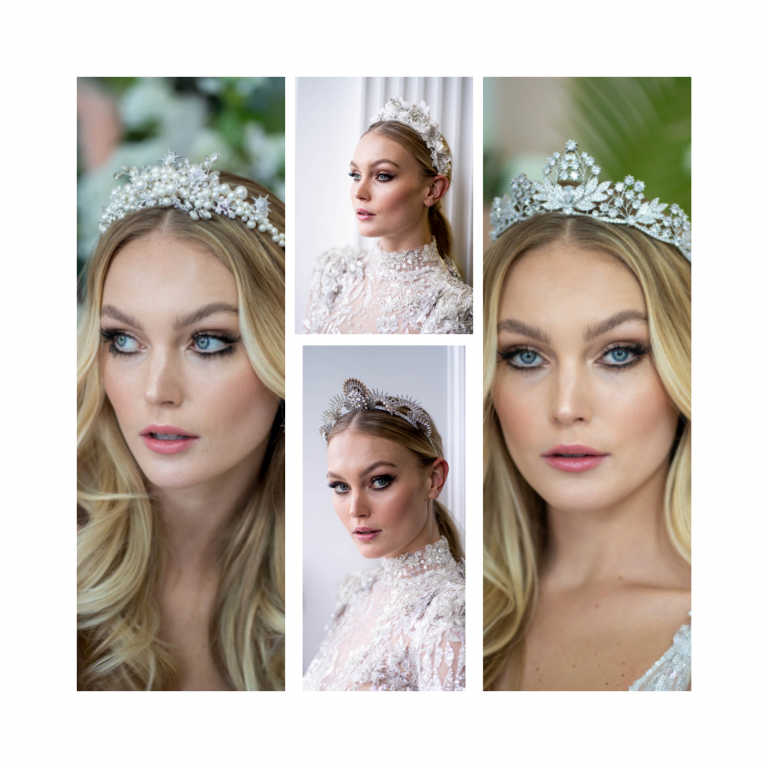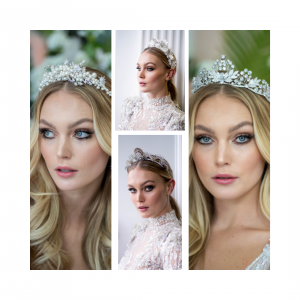 Dear reader, the final step in creating your 1800s wedding day look is the head piece.
No true regency look is complete without a beaded crown.
Now, unlike Daphne you may not be inheriting a title upon your big day but this does not mean that you cannot have a fairytale moment.
Victoria Percival has a collection of beaded headpieces which mimic the shape of tiara. These pieces feature 3D printed flowers, pearls and crystals which are the perfect fit for any regency-wannabe bride.
The above Victoria Percival headpieces are available London showrooms, so why not try before you buy!
❤️
Header Image: Bridgerton Netflix Instagram