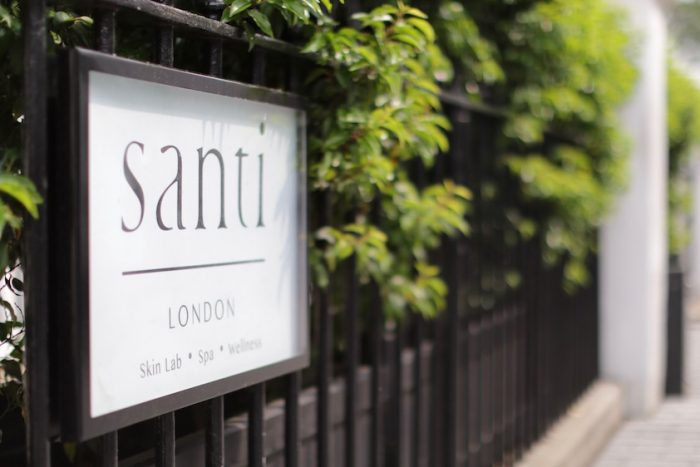 You Can Sit With Us: Santi London
First off, we think you're fabulous.
Why, thank you! You're rather fabulous yourself!
When did we become wedding industry besties?
When we realised we were both about the same thing!
Our company ethos is about achieving and maintaining a beautiful expression, inside and out – and that really seems to resonate through both our brands.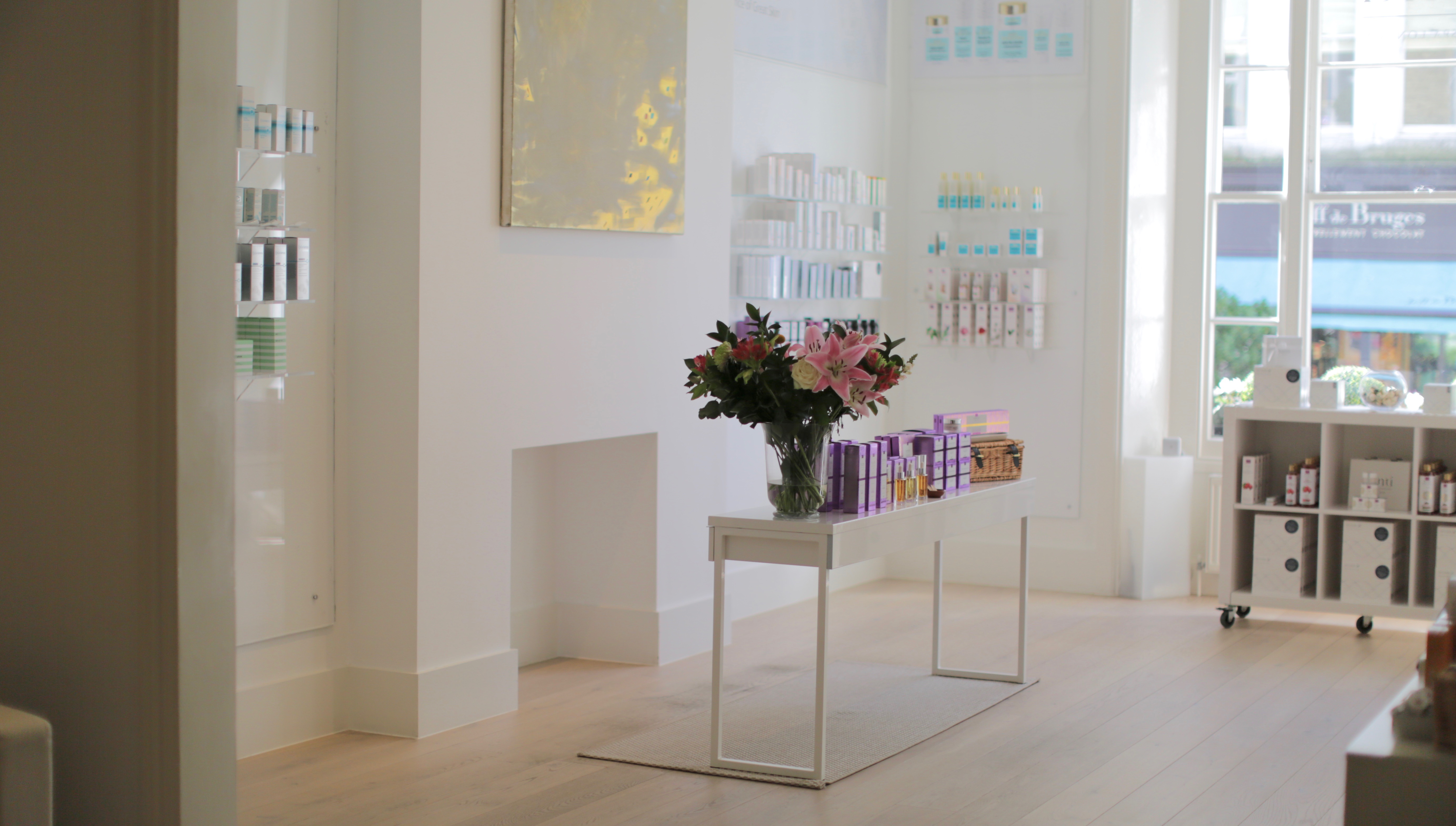 We love your company's ethos, tell us more.
We have a seriously holistic approach to skincare, wellness and aesthetics. It has evolved and developed over the many years we've been here, in South Kensington, and it's been informed by our dear friends and clients. Our clients tell us what they want, what they value – and we grow in that direction.
We think we are unique in the range of services and bespoke treatment plans we offer – from spa facials & massage to cutting-edge aesthetics & skin analysis, from aromatherapy & meditation to Consultant-led hair & skin clinics. It's eclectic – but it also makes perfect sense.
We like to think of Santi as an oasis of tranquility – and impeccable taste, of course.
Do you have any fashion or beauty rules?
No rules per se. But if it doesn't feel right, it probably isn't.
What do you bring to a bride's day that others cannot?
Our Wedding Skin Plans are all about building relationships with our clients – so that by the time the big day rolls around, we know each other pretty well!
Everyone's skin type and tolerance is different – so spending some time establishing what will truly optimise your skin is an excellent pre-wedding investment. Our Skin Plans are entirely bespoke – and often contain elements from both our Wellness and our Medical treatment menus.
Timing is key when it comes to pre-wedding treatments, or courses of treatment, particularly injectables – so we are quite scientific in our treatment scheduling. One thing to note, which is crucial when you're relying on a well-timed result, is that all aesthetics procedures at Santi will be carried out by a Consultant Plastic Surgeon.

You inspire us. What inspires you?
Hmm.. that's a tricky one.
We'd have to say science on the one hand, skin science in particular. We have some of the most highly qualified doctors in the country on our team – and with their wealth of experience we are able to identify and offer the most effective & personalised treatments. Being able to offer our clients that level of service inspires us every day.
On the more creative side, we are inspired by all things aesthetic – art, design, architecture, fashion, good living. We take great inspiration from our irrepressible city, and more locally – from the art & culture and the dynamism we see every day in South Kensington.
A tip for brides before, during and after their wedding.
The skin 'work' should be done by wedding day, so all that's left to do is relax – and hydrate, hydrate, hydrate!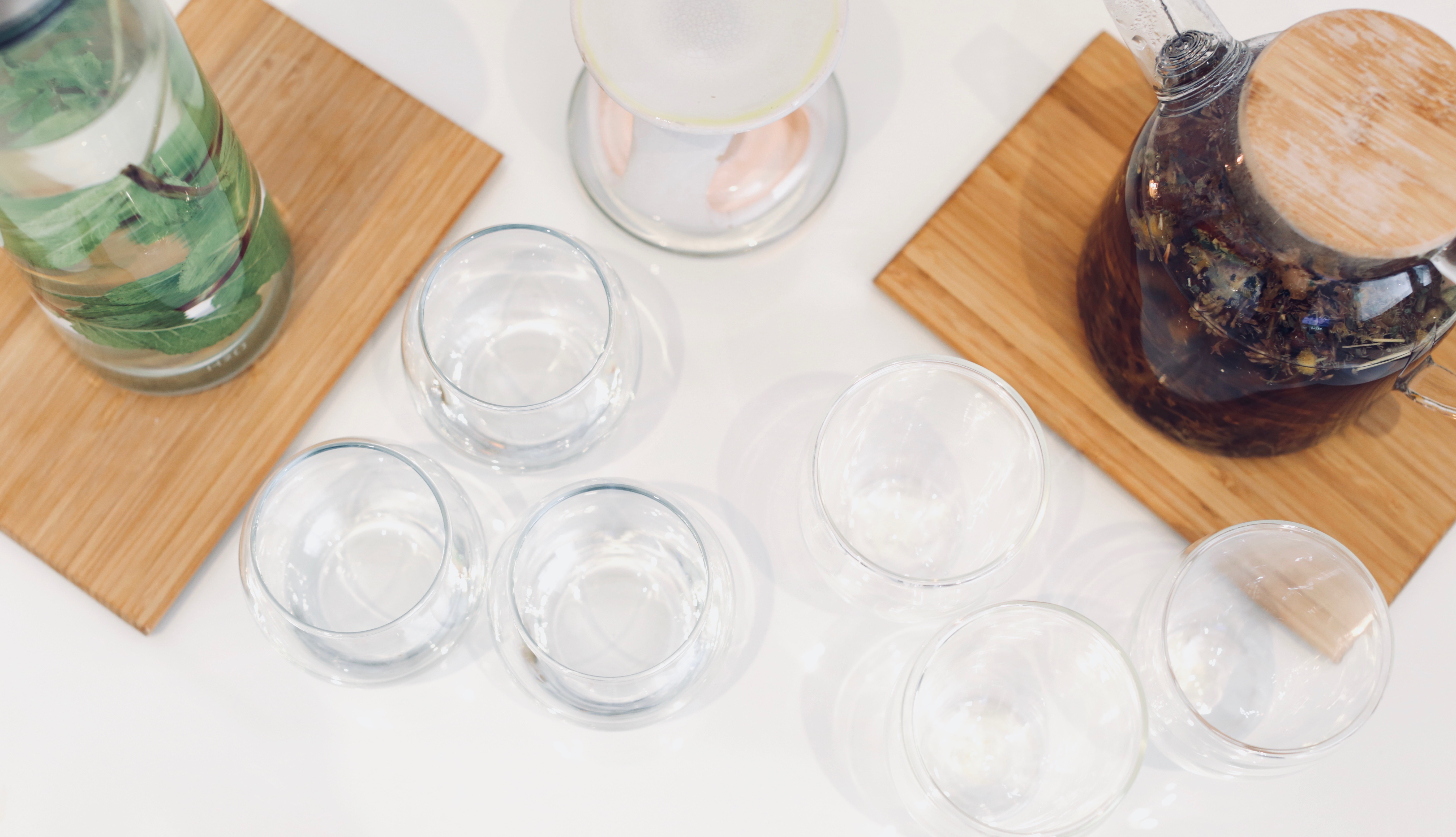 Where can we find you?
You can find Santi London at:
33 Thurloe St, South Kensington, SW7 2LQ
And say hi on the following:
Instagram: @santi_spa
TikTok: @santi_london
Photo Credit:
Santi London