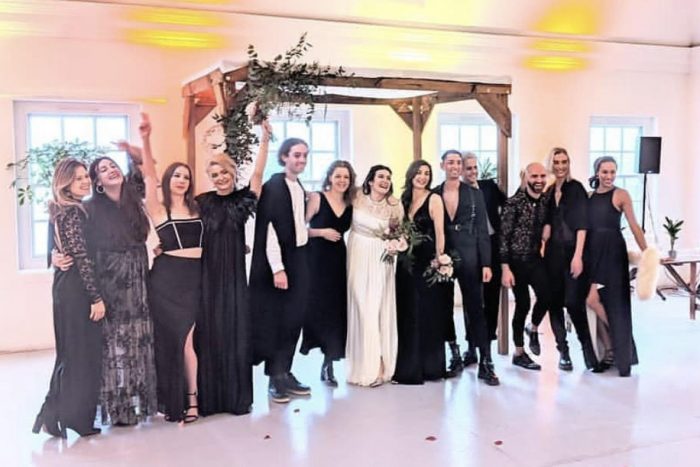 Trending: Mismatched Bride Squad
Choosing your one and only bride squad can be tough enough, and that's before everybody has hit the changing rooms. When it comes to a big bunch of people, chances are, there will be a variety of shapes and sizes, as well as different materials and colours that they are comfortable in.
Something we have noticed as of late, is a step back from brides, who have eliminated the extra stress (for themselves and the chosen gang) by simply giving out a colour scheme or theme to work with.
Sound like a good idea? Here are our fave modern twists on having your friends look fierce and fabulous walking down the aisle while still maintaining the squad effect.
One Colour, Your Way
This is simple. Choose a colour (black works fabulously in this instance) and a theme (think vogue, high fashion etc) and let your faves find an outfit that makes them feel special, compliment each others choices and is fantastically bold as they precede down the runway, oh sorry, we mean aisle…!
Same Dresses, Different Ways
Ah, TwoBirds, bridesmaid dresses from heaven. Luxury materials, glorious palette and the best part is – they can be worn in 15 different ways. Yep, fifteen. A bridesmaid wants to show off her back, we can do that, somebody wants to accentuate their waist, check – have that covered too, somebody isn't so comfortable with their arms? We can handle that. Everybody is matching but in different styles – big fans.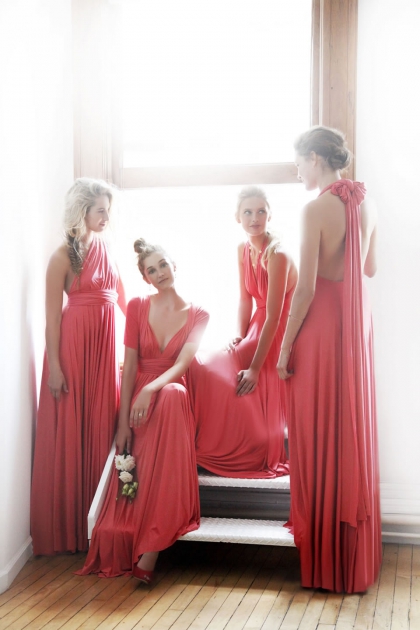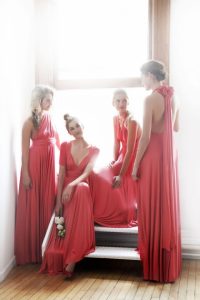 (When it comes to typical weddings, this may not work if you have males in your gang…only if they don't feel comfortable in a dress – if they do, we stan!)
All
The
Colours,
Their
Way
Face it, pastel pink just isn't for everyone. While your maid of honour may look like she just stepped out of Instagram wearing it, your sister may feel like it makes her look paler than preferred…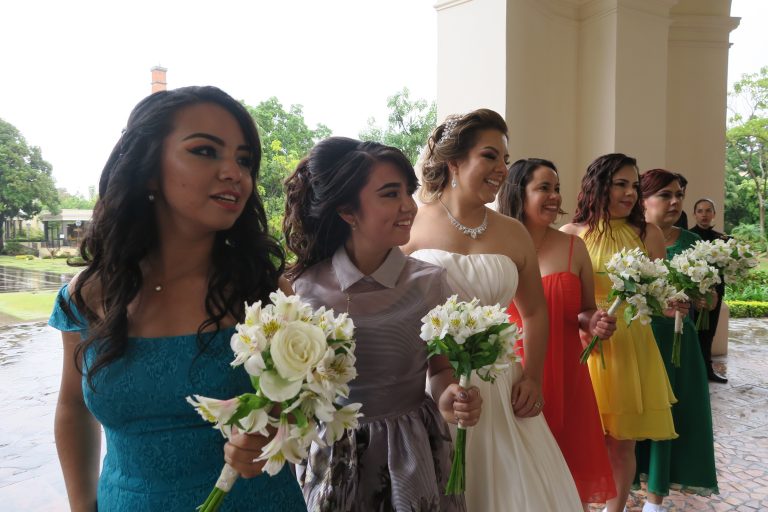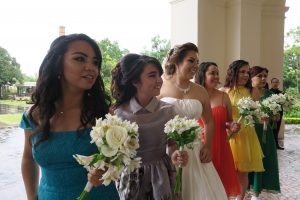 The rainbow effect, where everybody wears a different colour can fix this problem in a second, and think how bright an beautiful the wedding pictures will be. The mix of colours against your white designer piece will make it stand out even more. Extra points on this idea if it is an LGBTQ+ wedding!
Bonus Idea: Accessory Match
Now, friendship bracelets may be considered quite a youthful trait, but we love the idea of the gang having matching jewels that they can keep long after the wedding, which will not only be nostalgic when thinking of the big day but will also create an unbreakable bond. That's what we call subtle but effective! Maybe something from Victoria Percival could be the fancy treat the gang deserves?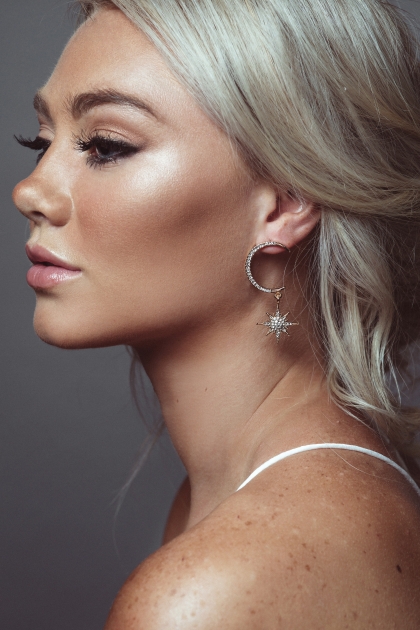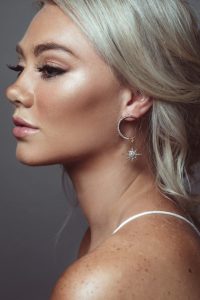 ❤️
Photo Credit:
1: Jess Riches Wedding – Kelly Jade
2: TwoBirds
3: David Carballar on Unsplash