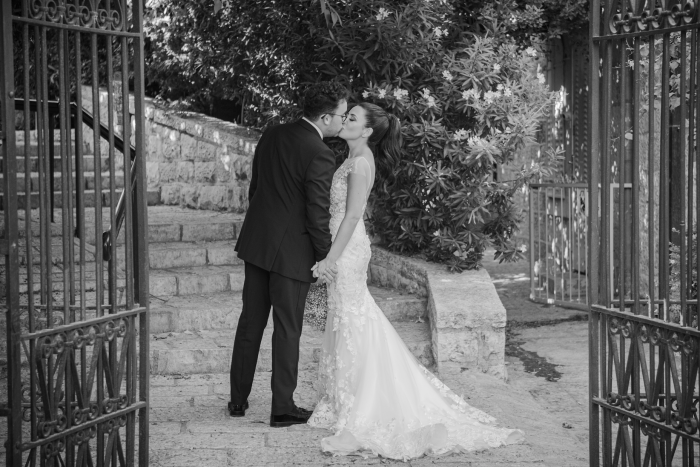 Simple & Sophisticated Jerusalem Wedding In Milla Nova Gown
❤️ The TWC Effect – Our brides, their way ❤️
Lauren & Anthony met, got engaged AND married in Israel and the couple have even brought us along for a peek! We are absolutely in love with the brilliant views and party scenes that this big day had in store…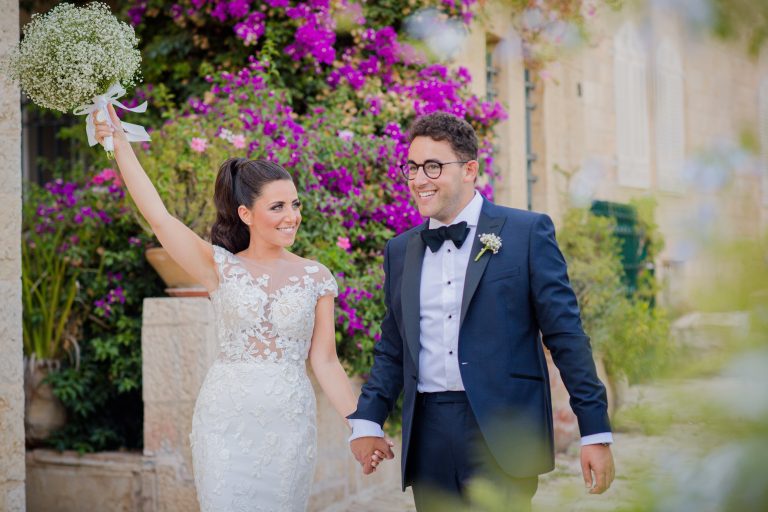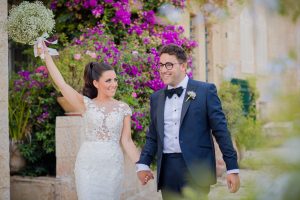 How did you meet?
We met on a trip to Israel, we knew each other before, but this was where we became good friends and got to know each other.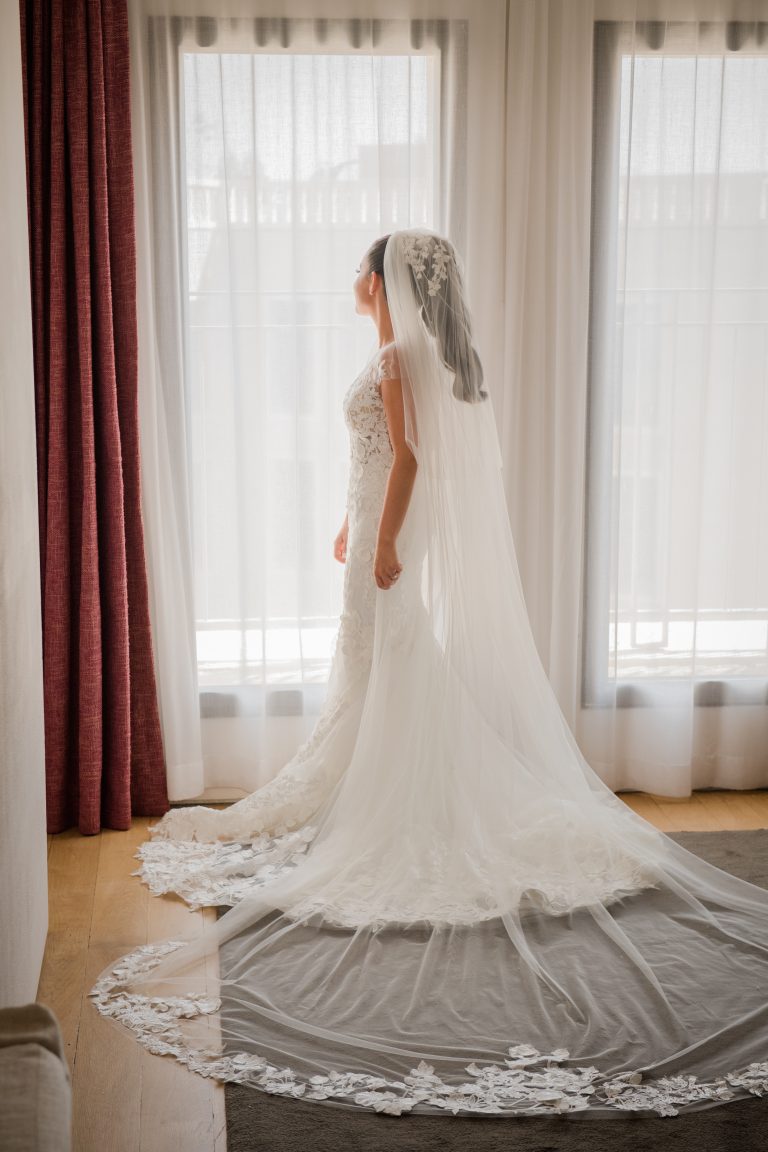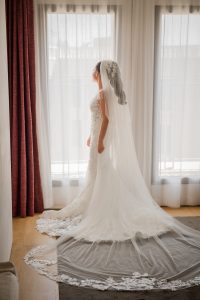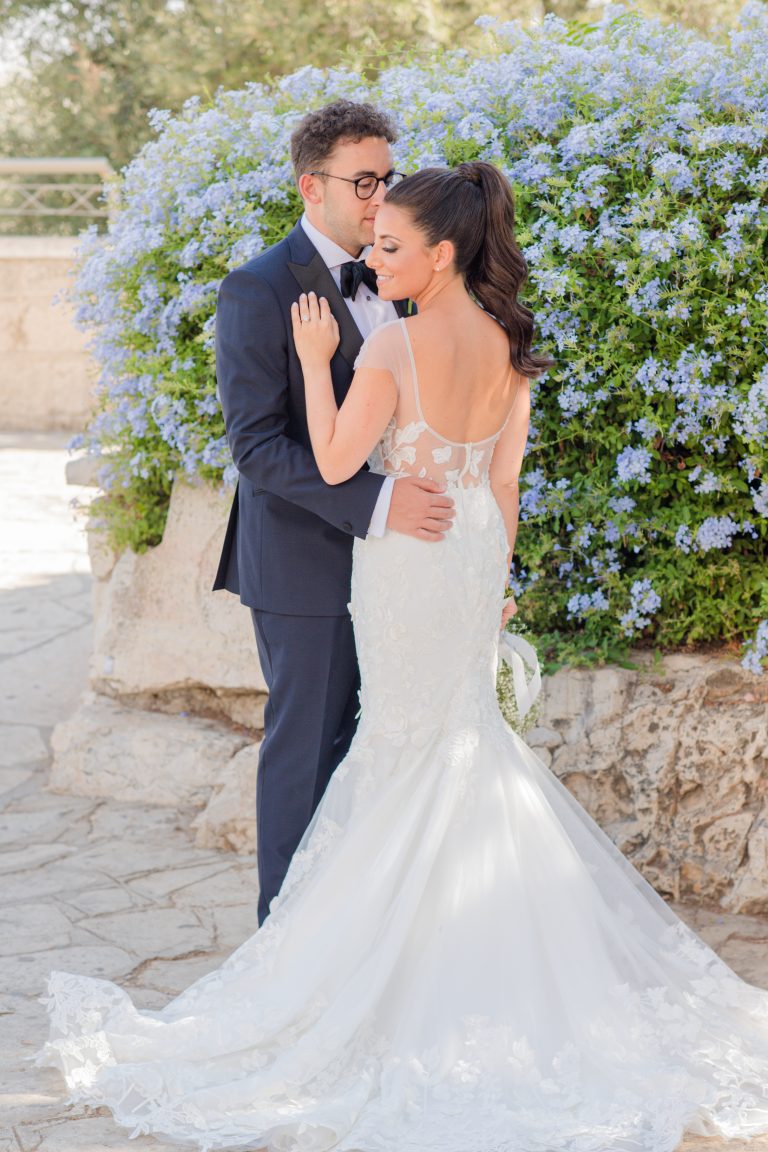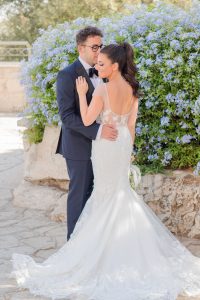 Was it love at first sight?
For him yes, but not for me. We had a first date and I decided we should stay as friends, which didn't go down well.
8 months later, I finally realised I did like him and the rest was history,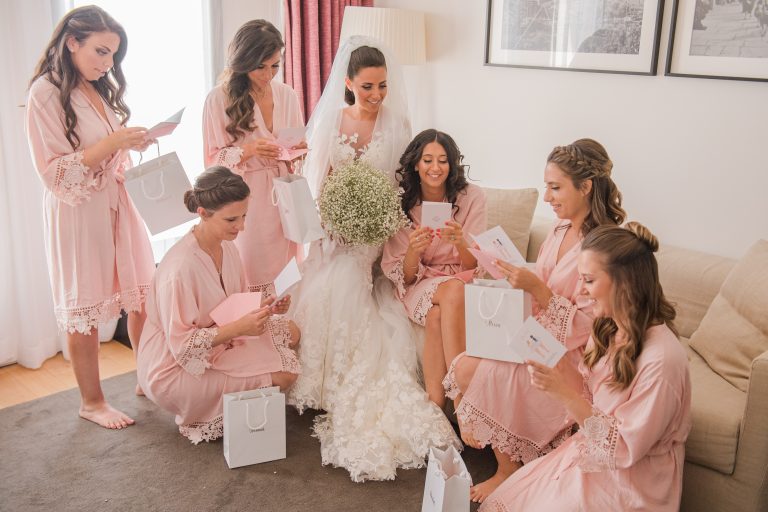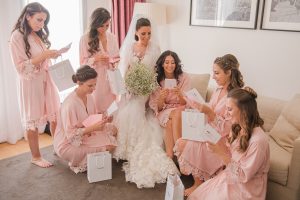 Who proposed and how? Lovely details, please!
So it was my birthday in August 2018 and he gave me a postcard of Jerusalem with a night stay for the last night of our holiday when we were going there in the October, I knew instantly this was it.
I tried so often to find out, looked through his drawers even for the ring (yes I'm that type of girl). I was right though, October 8, the last night of the holiday, he arranged for us to meet up with a friend that lived in Jerusalem, I knew it was suspicious as they both suggested the same time to meet and I have NEVER seen him get dressed that quick or on time.
When we met up with her she said we should go see her husband and, so we arrived at a random apartment in the old city of Jerusalem, when we walked in the lights went off, and I could hear her husband (a singer) singing our favourite song.
When I looked out all I could see was the western wall. It was so emotional, so perfect and the most surreal night of my life.
We looked over the spot where he first laid eyes on me and he got down on one knee. The best part is that the whole thing was filmed, which is so special as we regularly watch it back.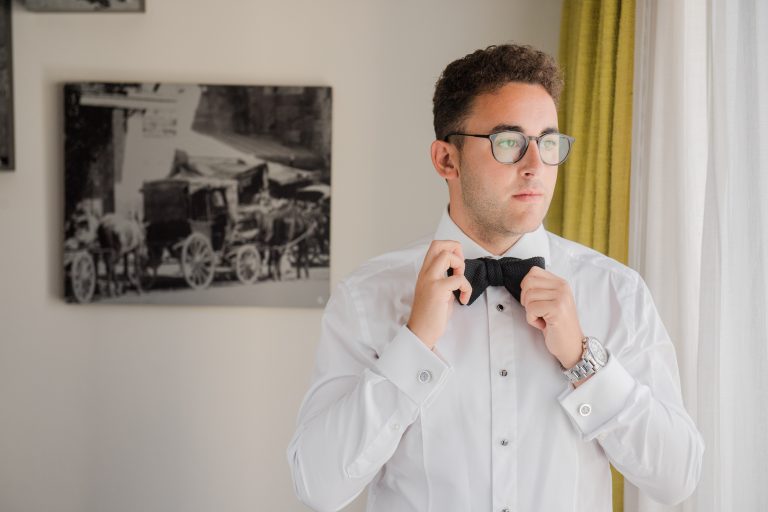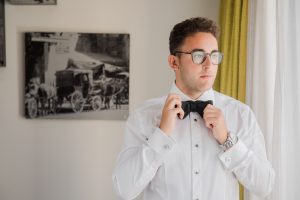 Did you have a theme for your wedding? How did it come about?
I didn't have a theme so much for the wedding, I just wanted it all white, simple, but sophisticated and concentrate on details.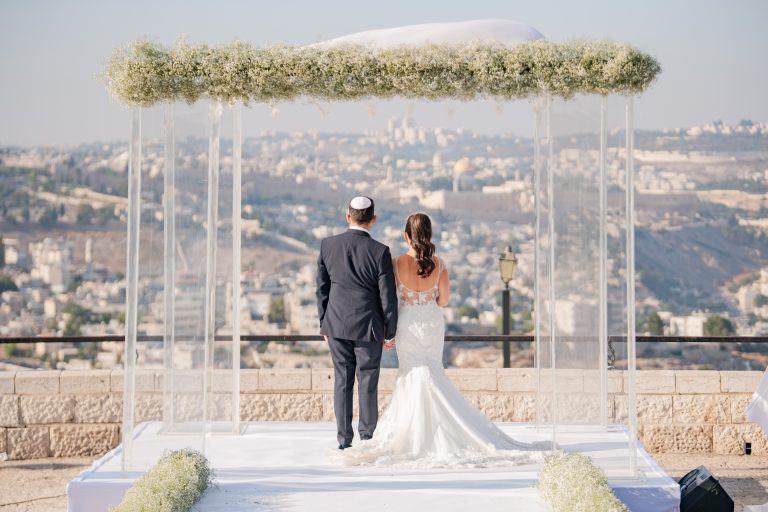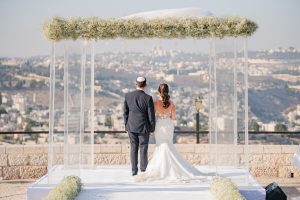 Location and how you found it?
The location was something we were very set on. We knew that we wanted to get married in Jerusalem, where we met and then got engaged, and we wanted a view.
I didn't want a wedding abroad for it to look like you could be anywhere else in the world. You know instantly looking at our pictures where we were and it was the most perfect venue.
The views were stunning, it overlooked the whole old city of Jerusalem, the food was amazing and it was perfect.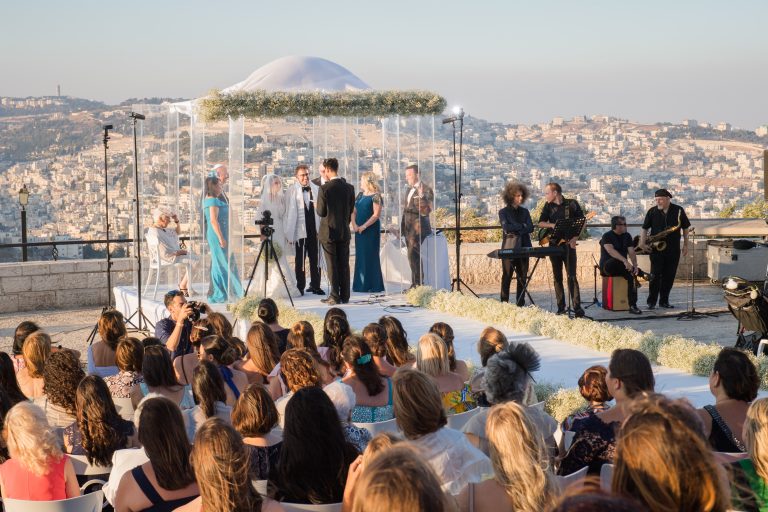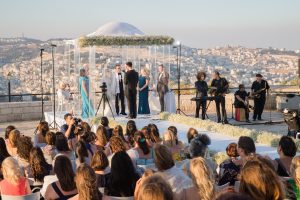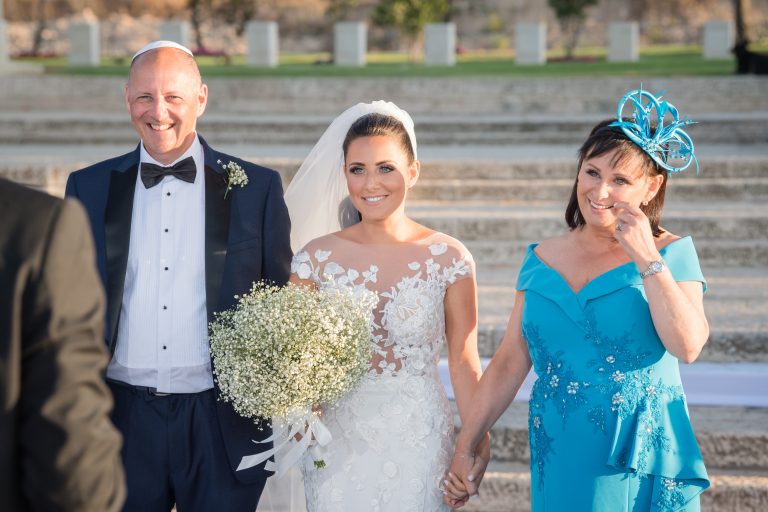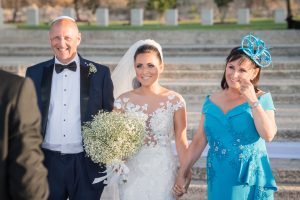 How did you find The Wedding Club? Tell us about that moment when you found and chose your dress – how did it make you feel when you put it on for the first time?
What can I say about my dress, other than that I wish I could wear it every day. I had a big journey trying to find my dress, as it was actually a dress I saw on Instagram 2/3 years before I got engaged and had even met Anthony.
Milla Nova is not a well-known brand in the UK and only a few stockists in the UK have the collection. I had been to about 5 shops and I was struggling, I was comparing every dress to the Betti dress in my head, even though I hadn't tried it or known if I could find it.
My mum was helping and doing some research and came across the trunk show at TWC.
I ran out of work and rang the shop, to my delight the Birmingham store still had some samples, including Betti. I ran into the store like a kid in a candy shop, I went straight for the dress and as soon I put it on I knew it was the one for me.
I think Sam thought I was mad, I shouted to my mum out the changing room – "Im saying yes to the dress" – it just felt like it was made for me. The wedding club were a big part of my wedding experience, they were amazing.
A big thing for me was my veil, I really wanted a statement piece and one to match. Sam in the Birmingham store went above and beyond and tried to source me something which was as close as it could be.
When me and Anthony were on our trip to Israel 2 years prior, I always used to wear flowers in my hair and he loved it, I think he secretly hoped I would do this on the wedding day, so when Sam suggested that we could use some extra fabric, make a matching veil and personalise it, I jumped at the chance.
I was able to put flowers on the top of the veil, which was my version of flowers in my hair. I honestly loved every minute of my fittings, even my veil fitting.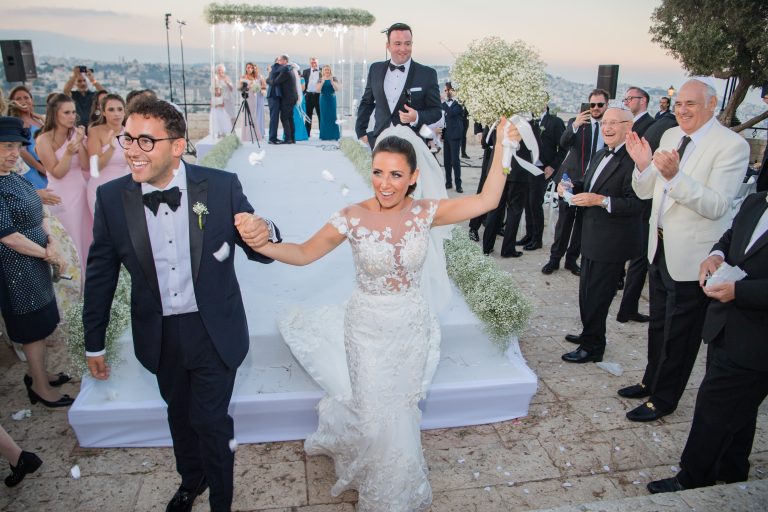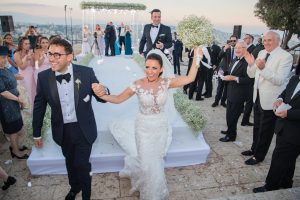 Where is the suit from? Why was it the perfect fit?
My hubby's was perfect for him, a textured navy blue suit. He wore a Hugo Boss shirt, a textured bow tie and I bought him personalised cufflinks. His shoes were Russell and Bromley and really completed the look.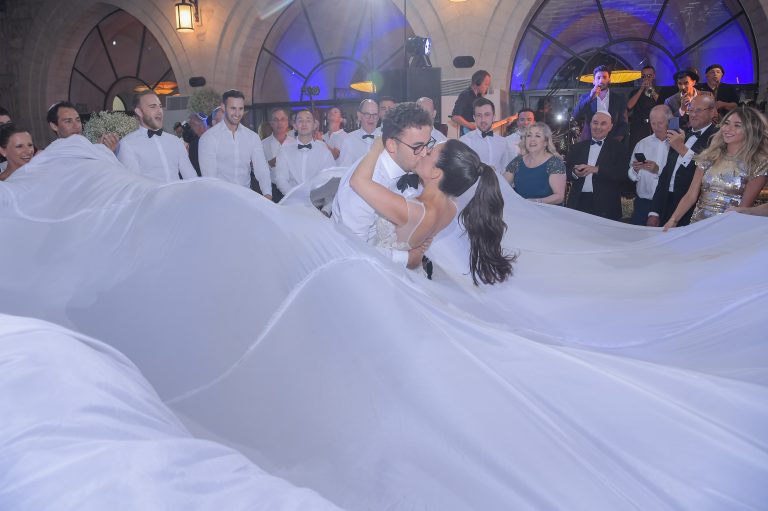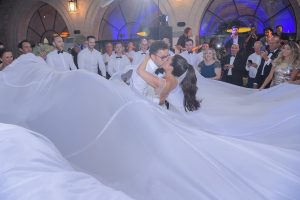 Did you have speeches? Who performed them?
We had a speech from my Dad, Anthony and the best man (his brother). There we two toasts which were done by friends also.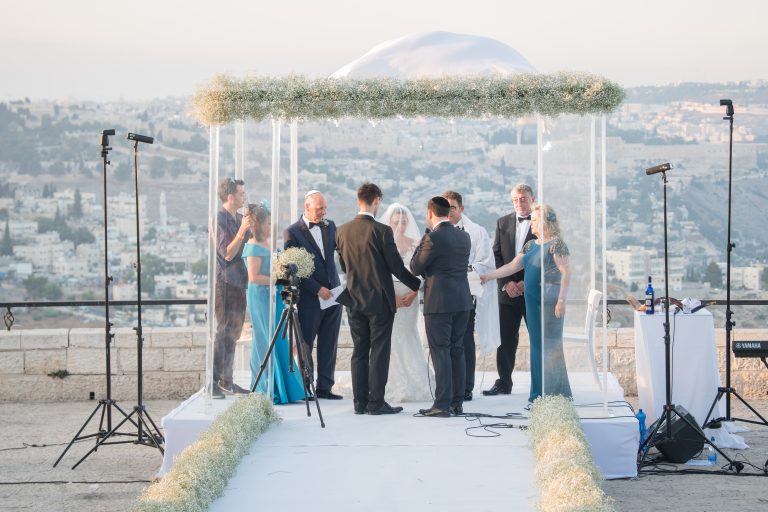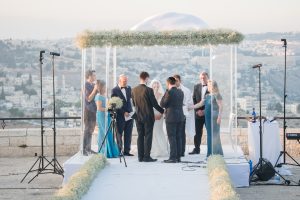 Did you have a first dance? What song did you choose and why? How was the performance?
We really struggled with a first dance song. In the end we went with "All of Me" John Legend, but half of the song was in Hebrew which was really special.
We wanted to make it personal to us and getting married in Israel, so this really was perfect for us.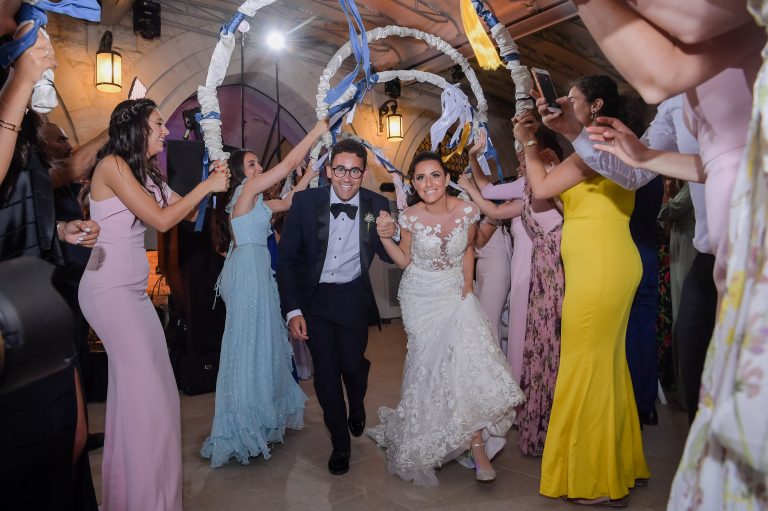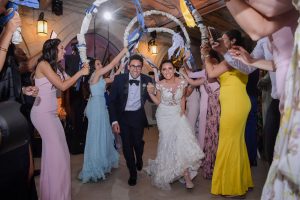 How was the party?
THE BEST!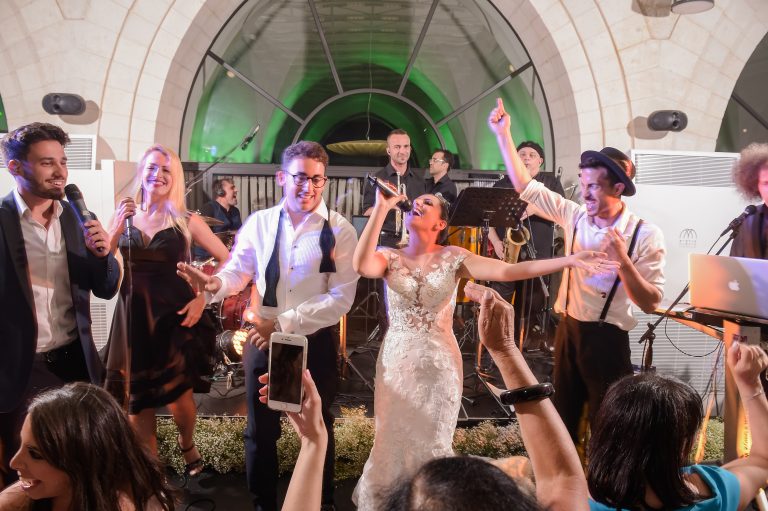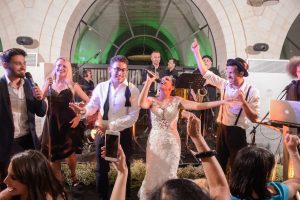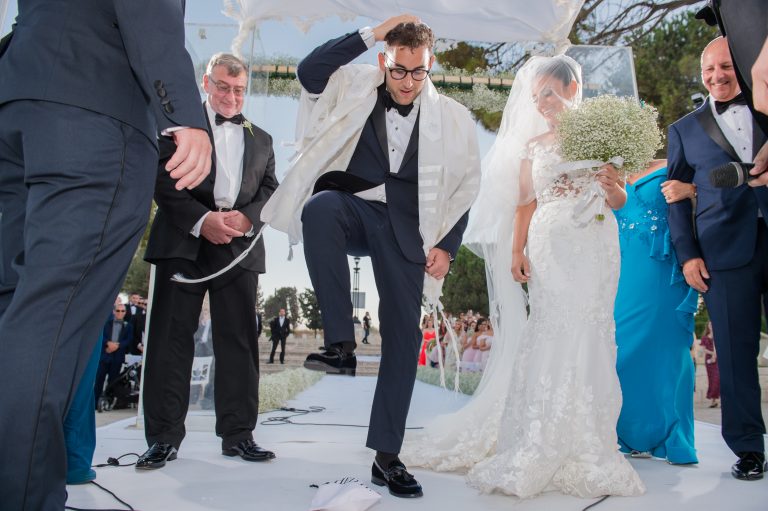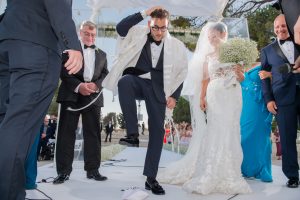 Wedding planning advice for brides to be?
All I would say to brides is enjoy it all, take it all in and even the planning and stresses as this is the BEST moments of your life and they disappear in the flash of a day.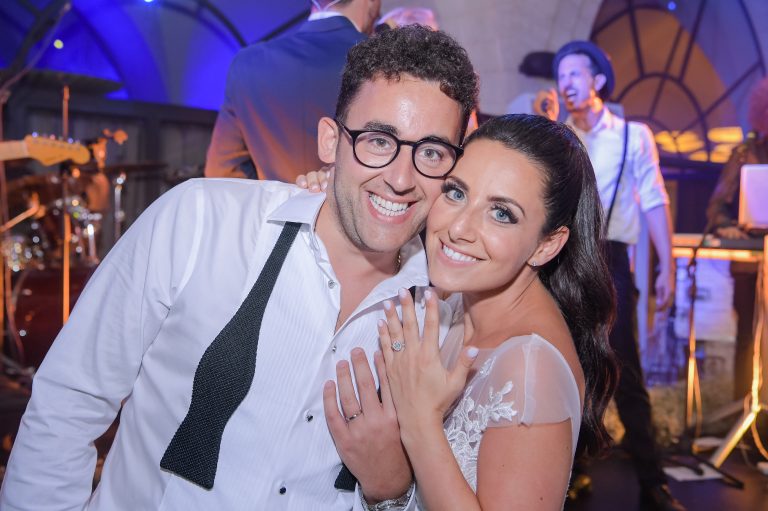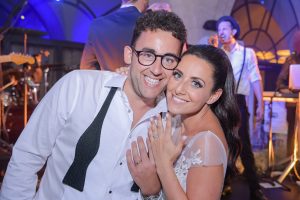 One moment you'll never forget:
Seeing my hubby at the end of the aisle.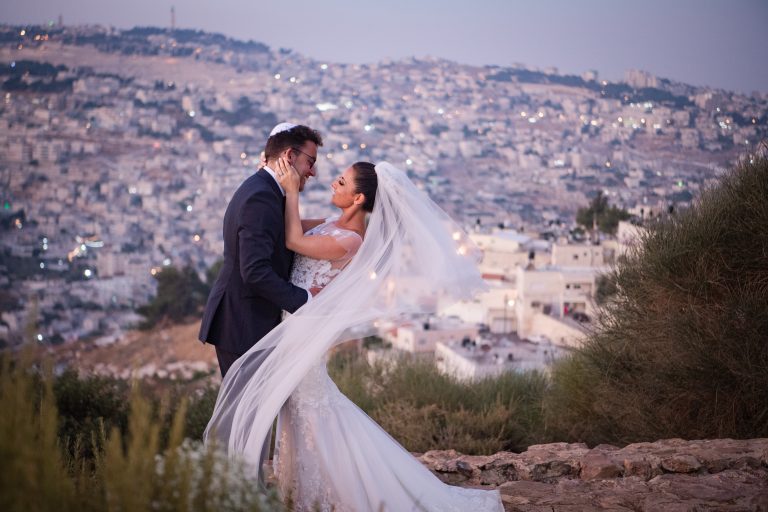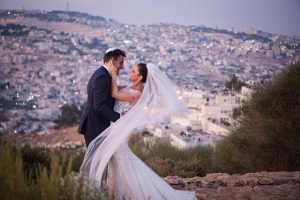 ❤️
Dress – Milla Nova available at The Wedding Club South Kensington & Birmingham
Wedding Planner – Debbie Nussbaum Events
Photography – Haim Afriat
Videography – Avichai Weschsler
Makeup – Mel Bueno
Hair – Yonatan Yaeish
Bridesmaids dresses – Jarlo
Venue – Olmaya
Florist – Olla Designs
Band – Mebershit
Ketubah – Ketubata
Stationary – Mazeltov Greetings