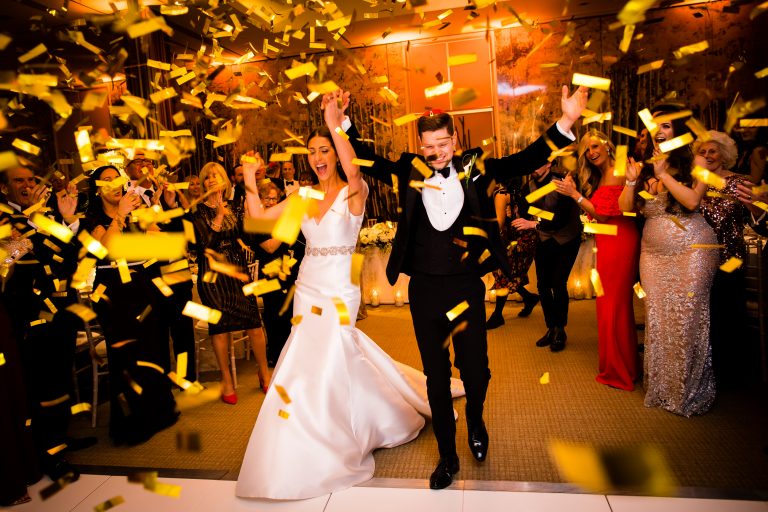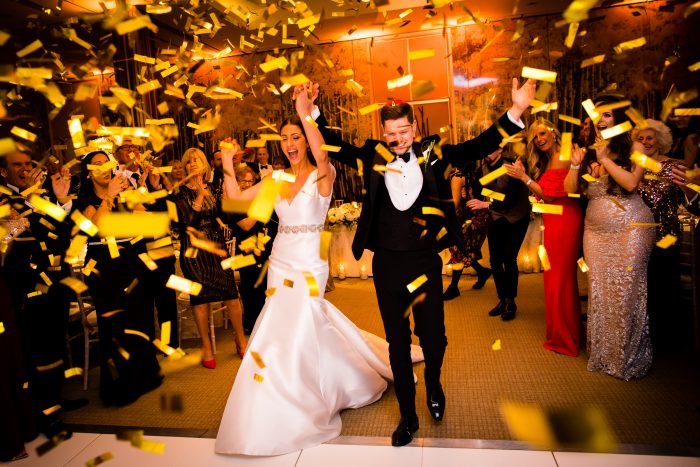 Rustic Hertfordshire Wedding in Bliss Monique Lhuillier
❤️ The TWC Effect – Our brides, their way ❤️
Rustic, countryside vibes and midnight pizza – what more could we ask for! Samantha and Toby celebrated their friendship turned love story and told us all about it.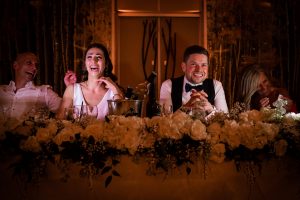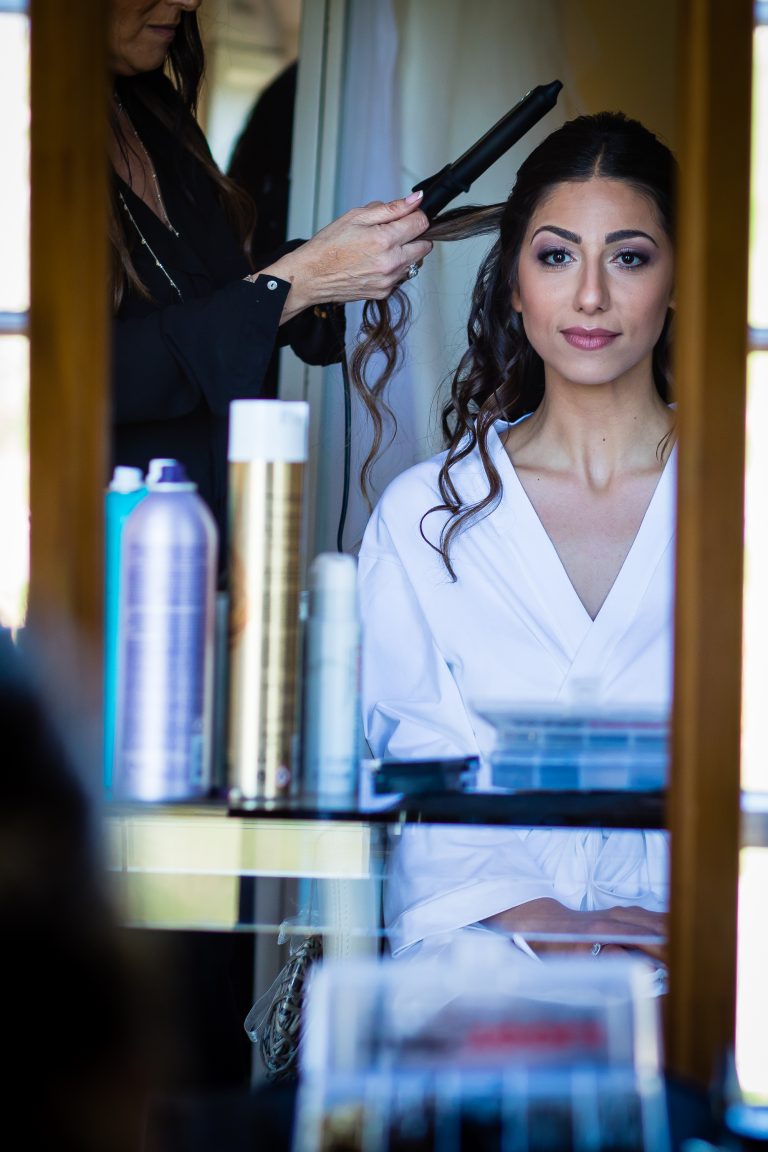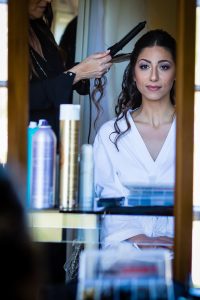 How did you meet?
We met at university! I was on my gap year and Toby was in his first year, I had simply gone up to Birmingham to stay with a friend and we just so happened to go to the same club that night. A mutual friend of ours introduced us.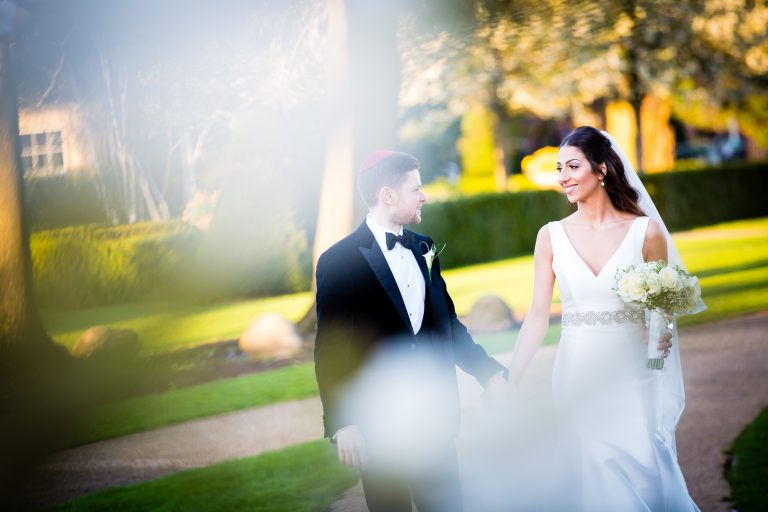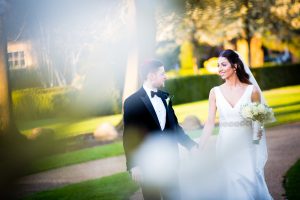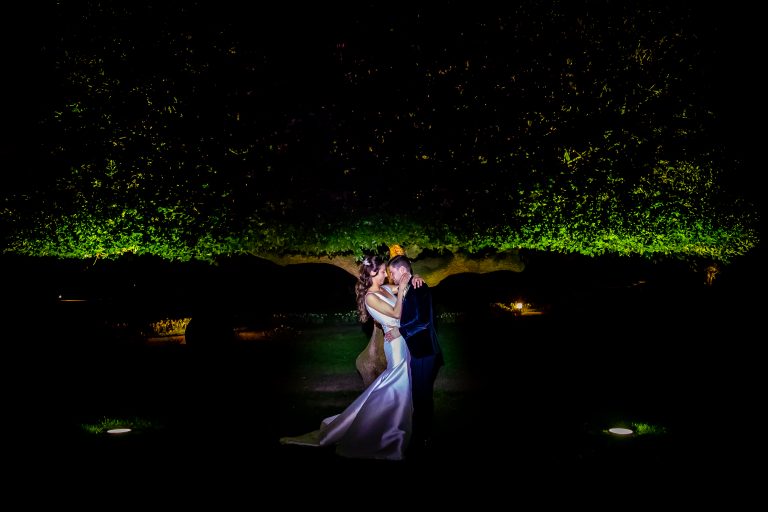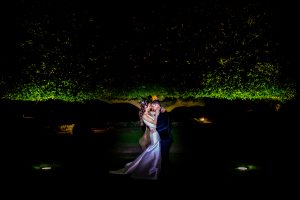 Was it love at first sight?
Actually no…! I was with somebody else at the time, initially, it started as a super-strong friendship. Then the following year when I went to Birmingham for university and my other relationship had ended, things just started to change! Once I was single I started to view him in a different light. The rest is history!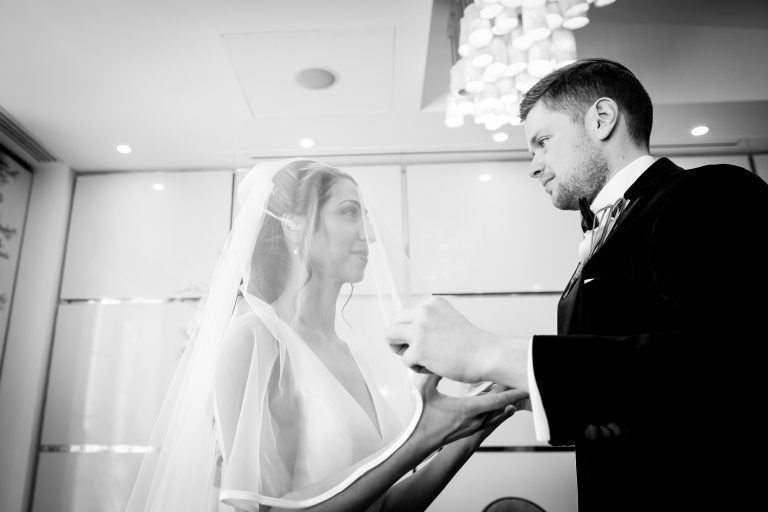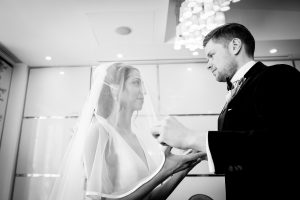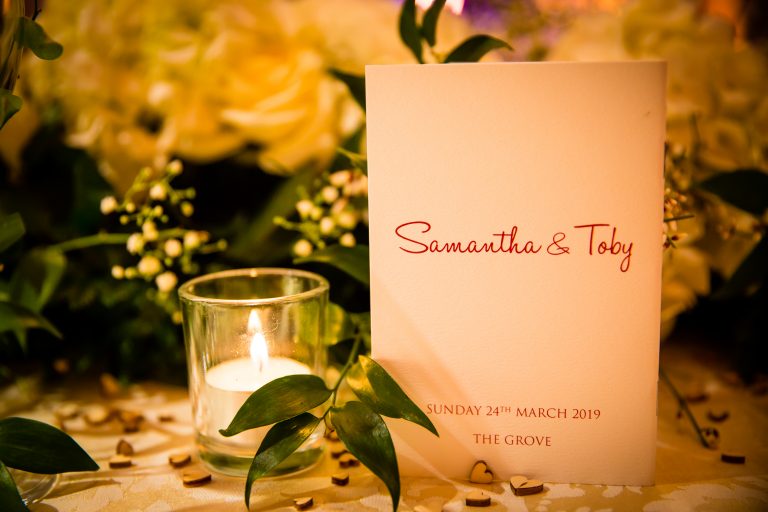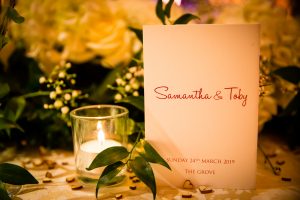 Who proposed and how? Lovely details, please!
Toby proposed. He knows I'm a big Christmas lover, so it happened on Christmas Eve. It was the first Christmas in our home, he had set up a treasure hunt around the house. Was the cutest thing ever, he knew that I knew what was going on and we kept laughing the whole way through trying to stay composed!
Of course, it then ended with floods of happy tears when I got to the last clue which was a bauble on the tree. When I opened it up there was a wooden heart in it, and engraved on it said 'Samantha will you marry me?'. Through my happy sobs I, of course, said yes a million times over. A moment I will cherish forever.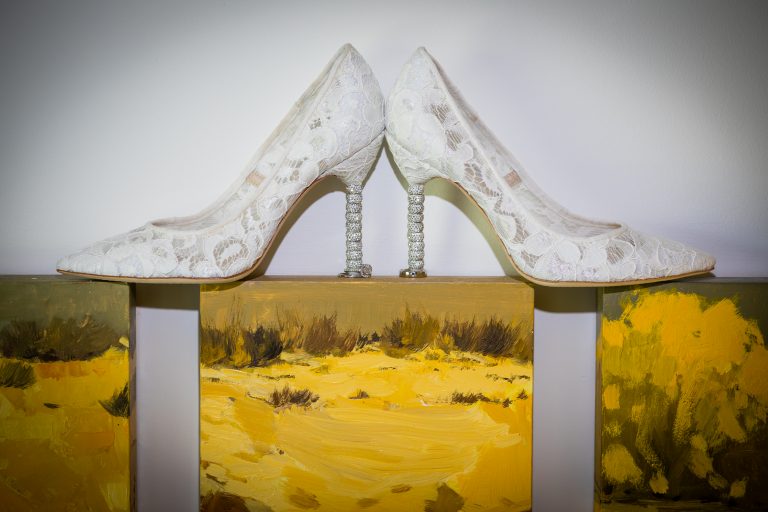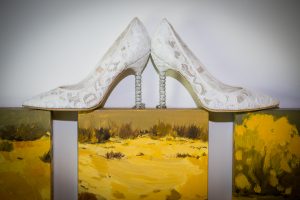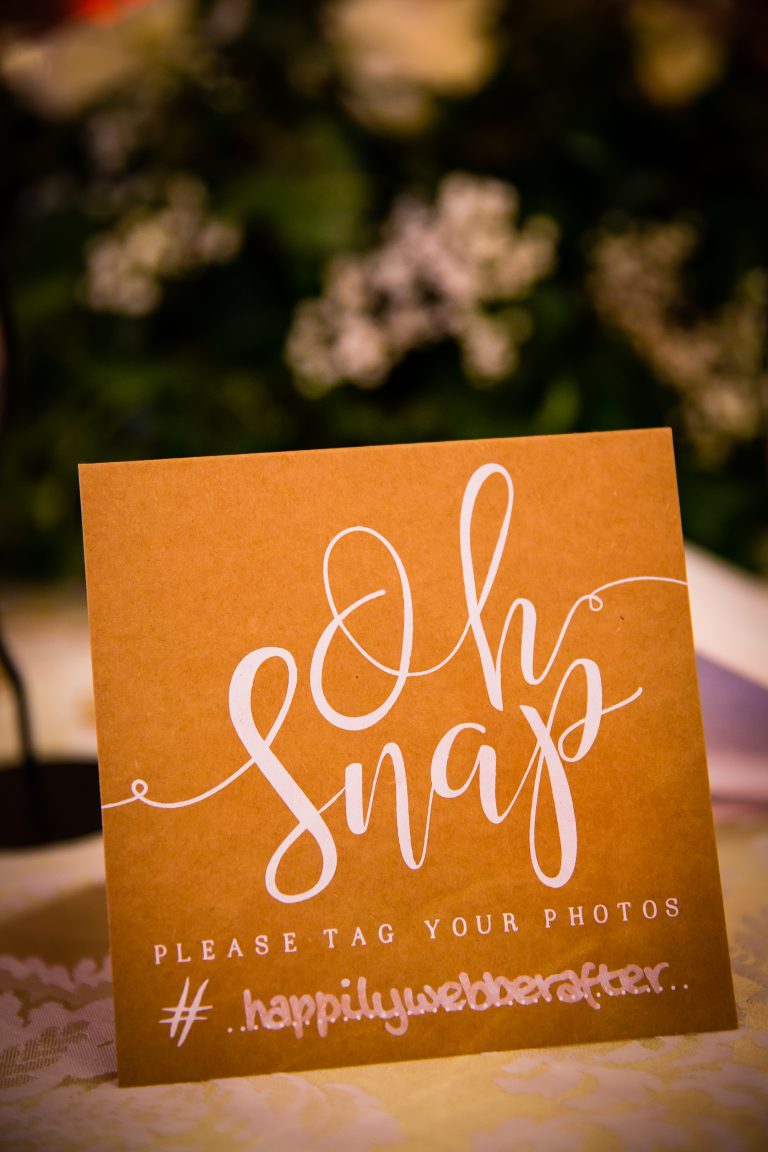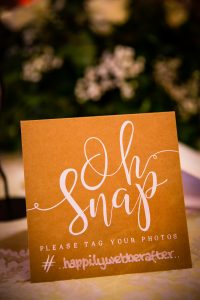 Did you have a theme for your wedding? How did it come about?
Our wedding didn't exactly have a theme, but we did stick to a colour scheme and rustic vibes throughout. Our colours were burgundy and gold, and the rustic vibes were highlighted through a nod to greenery, trees and wooden decoration. It matched our venue perfectly so we just went with it.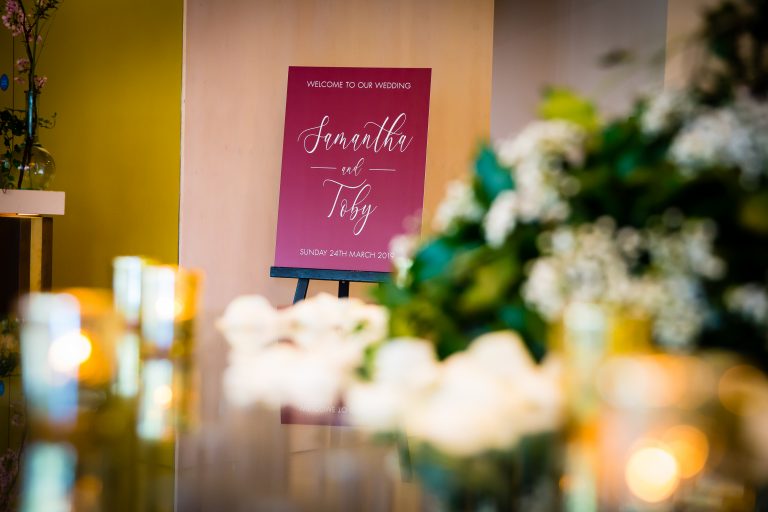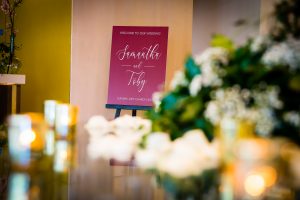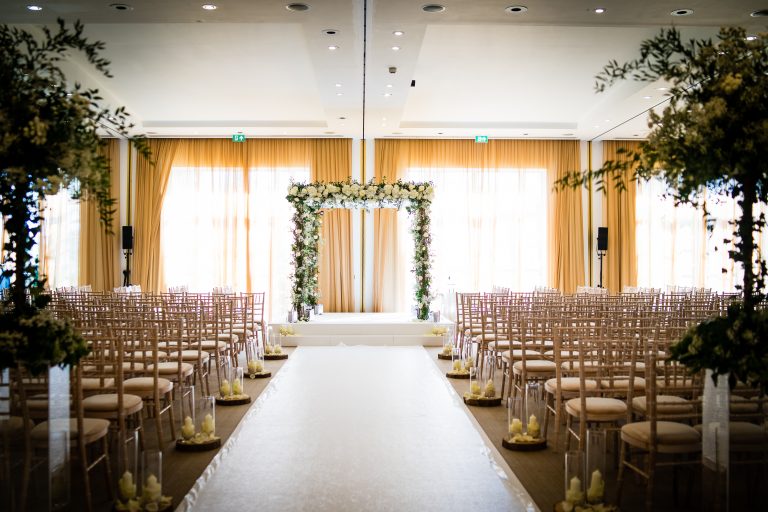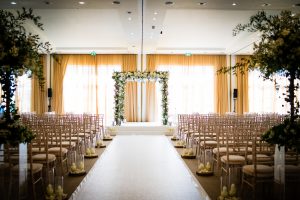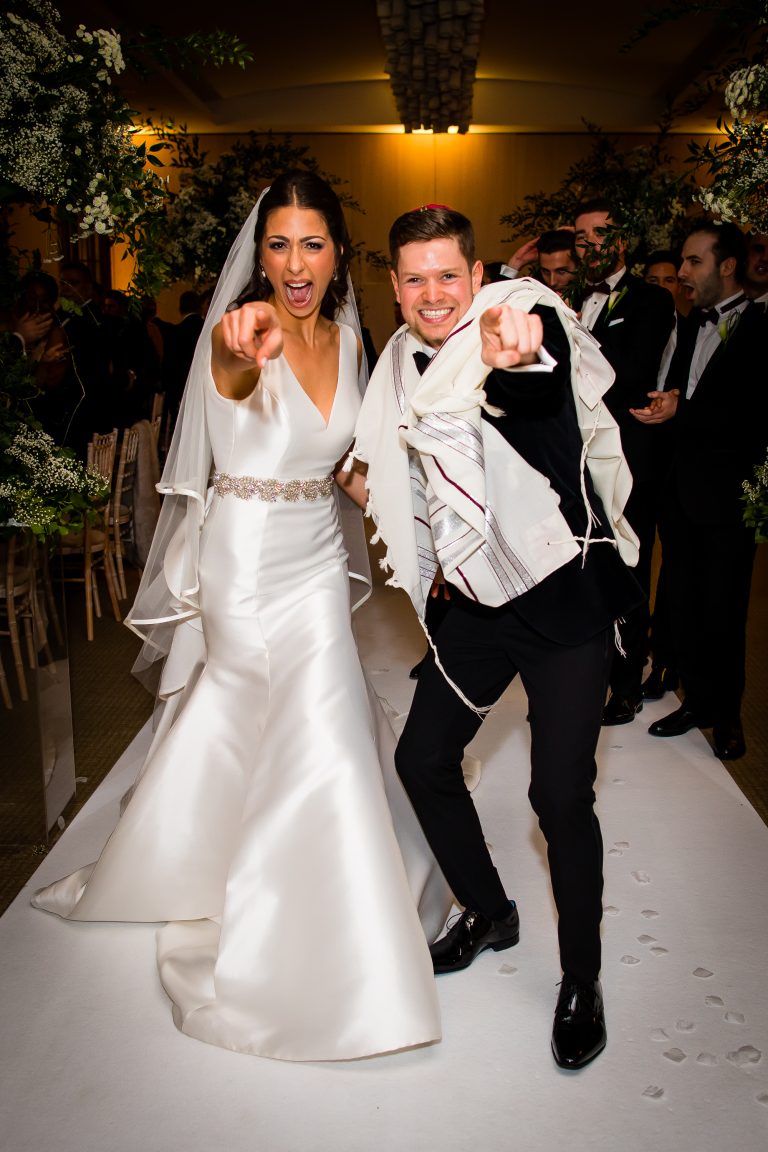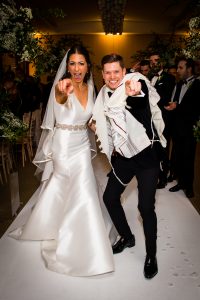 Location and how you found it?
Our wedding was at The Grove Hotel in Chandler's Cross. We knew about this through family members as we had been to the Glasshouse restaurant here for special occasions beforehand. We fell in love with it the moment that we saw it. We could picture our photos around the grounds, our guests laughing and dancing in the ballroom, and our first night together as husband and wife in the suites they provided! All so beautiful.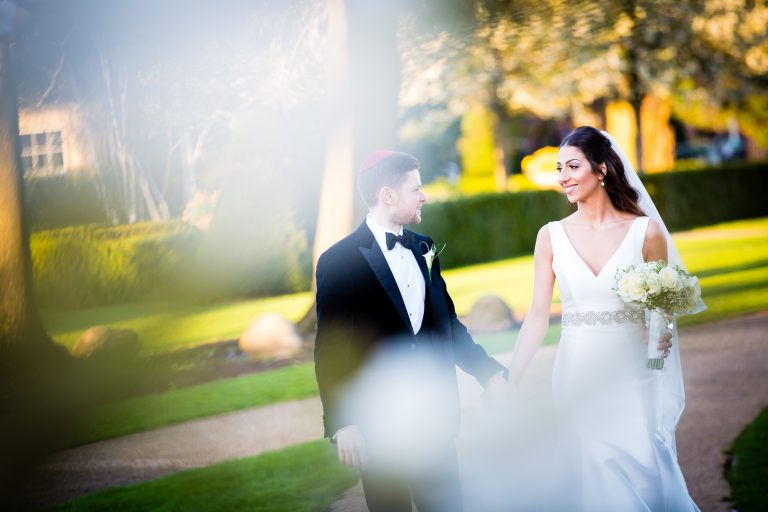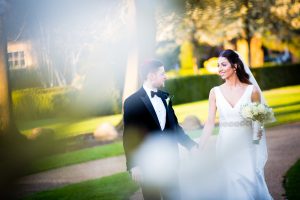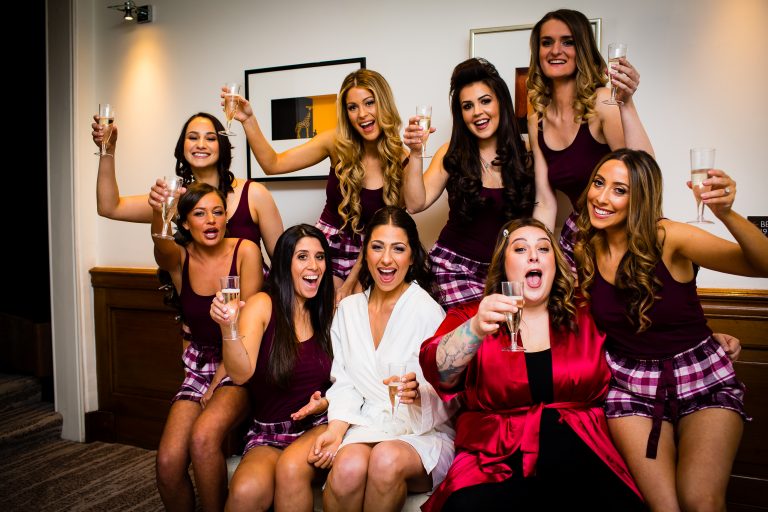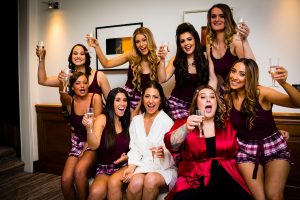 How did you find The Wedding Club? Tell us about that moment when you found and chose your dress – how did it make you feel when you put it on for the first time?
The Wedding Club were an absolute dream from start to finish. A friend recommended them to me and they were one of a few appointments that I attended. The service received was so lovely, they made my experience so unique!
The girls were always laughing and smiling with me, and gave great suggestions for dresses to try. When I tried my dress on for the first time, I actually got emotional. I just had a feeling in my gut that this was the one, and when I looked at myself in the mirror I could vision myself walking down the aisle towards Toby wearing it. Such a special moment.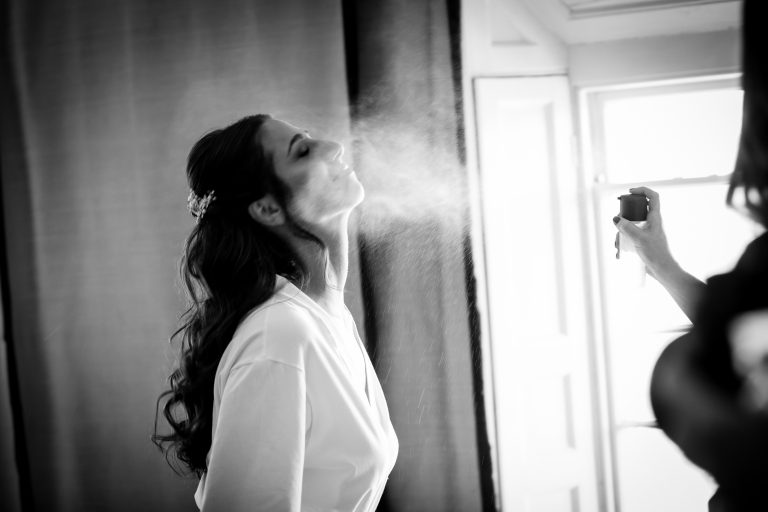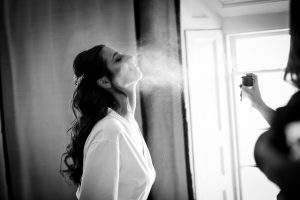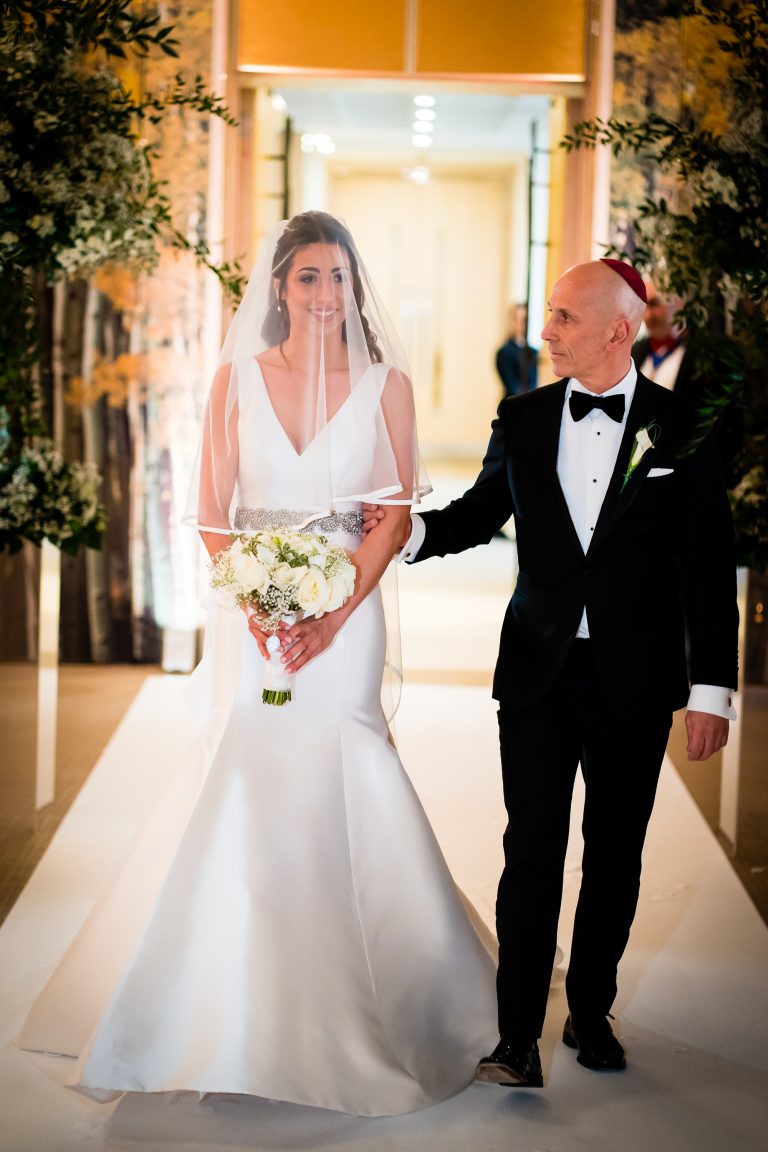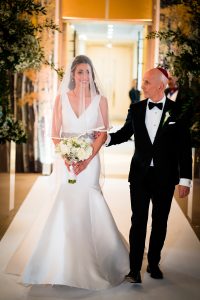 Which designer did you wear?
I wore Bliss by Monique Lhuillier. If I'm honest I was never very designer driven, I was simply drawn to dresses that I liked. But I made a great choice with this designer. The dress was totally perfect and I never doubted for one second that they would do an incredible job in delivering me a perfect dress.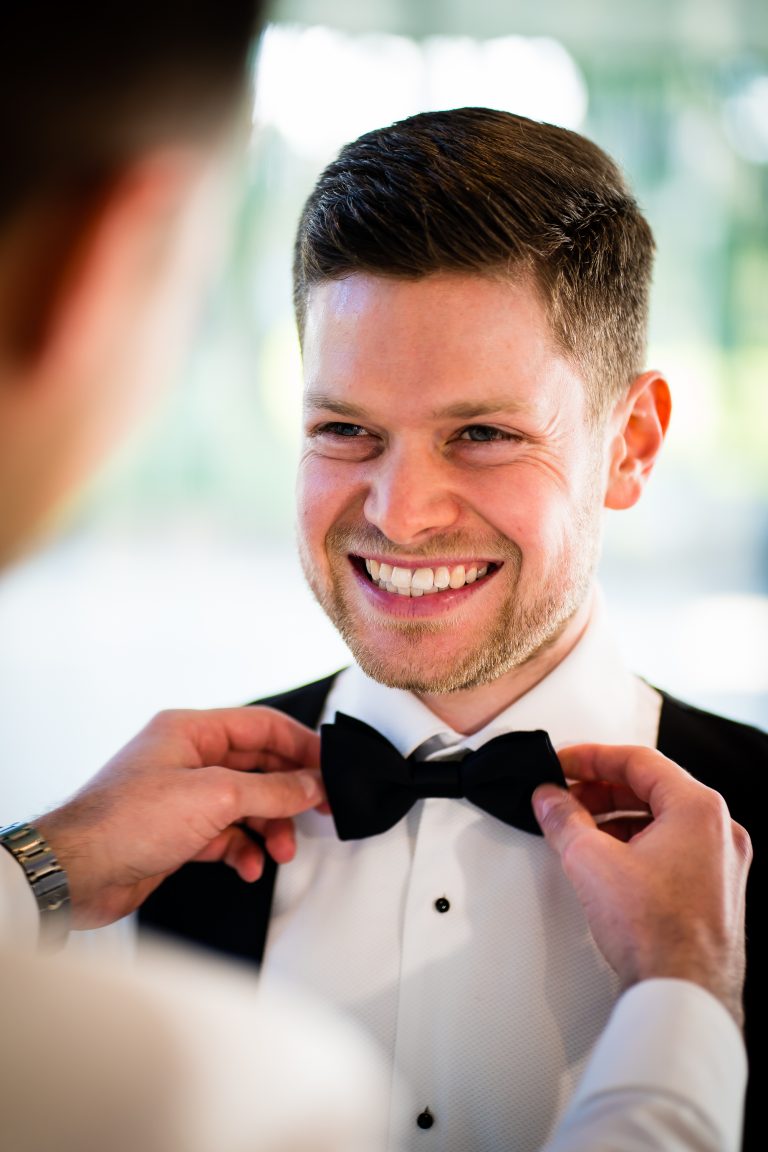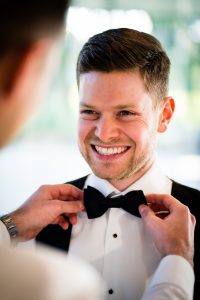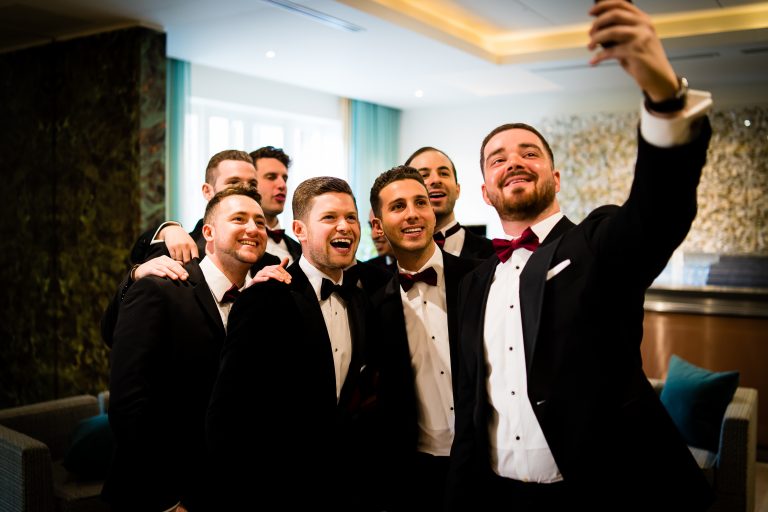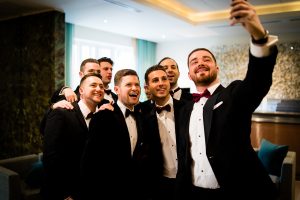 Where is the suit from? Why was it the perfect fit?
Toby had a very clear idea of what he wanted. A velvet jacket and skinny suit trousers with a velvet trim to match. We ended up buying his outfit from various places as it was very hard for him to find what he wanted from one place.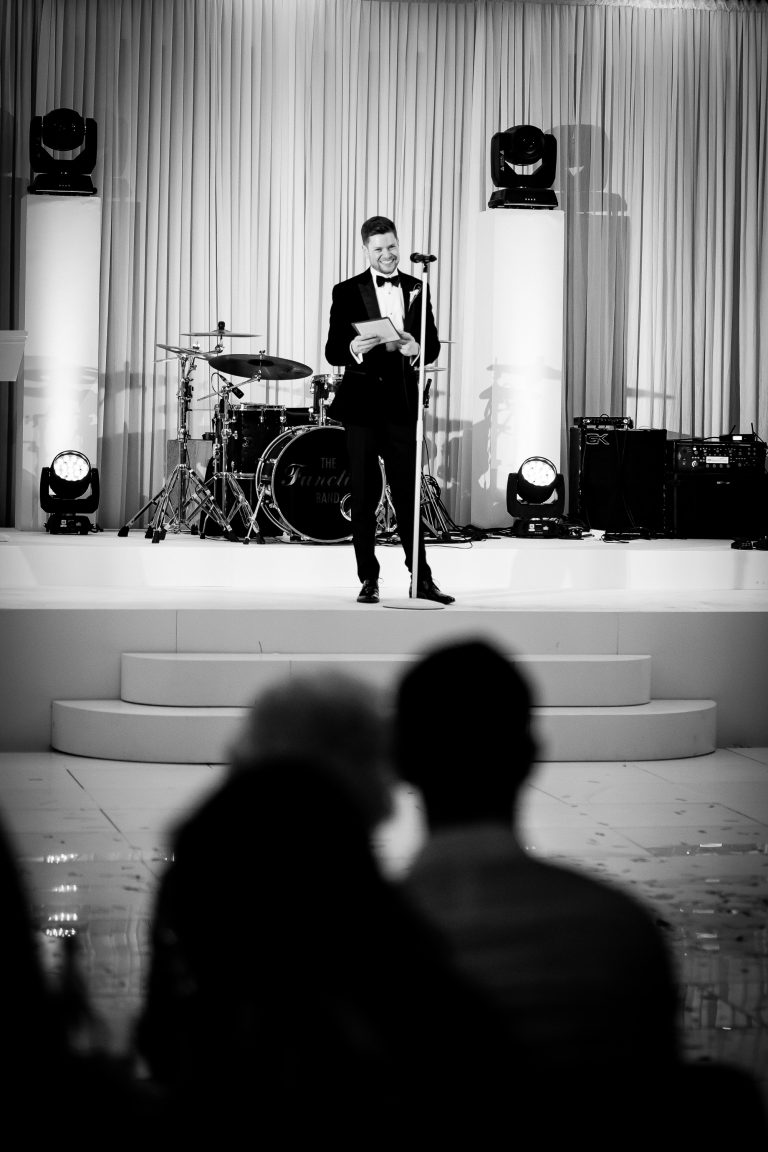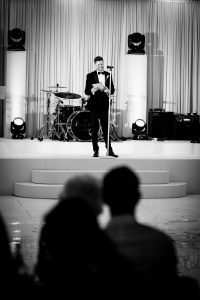 Did you have speeches? Who performed them?
We did have speeches. It made the entire evening, all the laughing smiling and even crying! We did it quite traditionally.
It started with my dad doing the opening speech. We had our Rabbi do the blessings for the food and drink. We asked both friends and family to do the toasts to both the Queen and the President of the State of Israel. Then the best man did a speech (absolutely roasted me!), followed by Toby's response speech.
LOTS of speeches but we really loved listening to them! They were all so personal and special.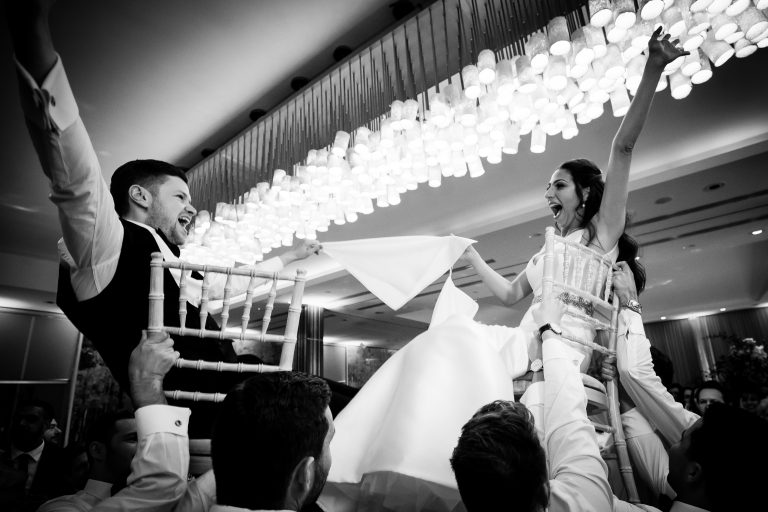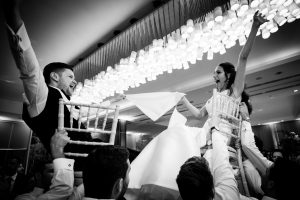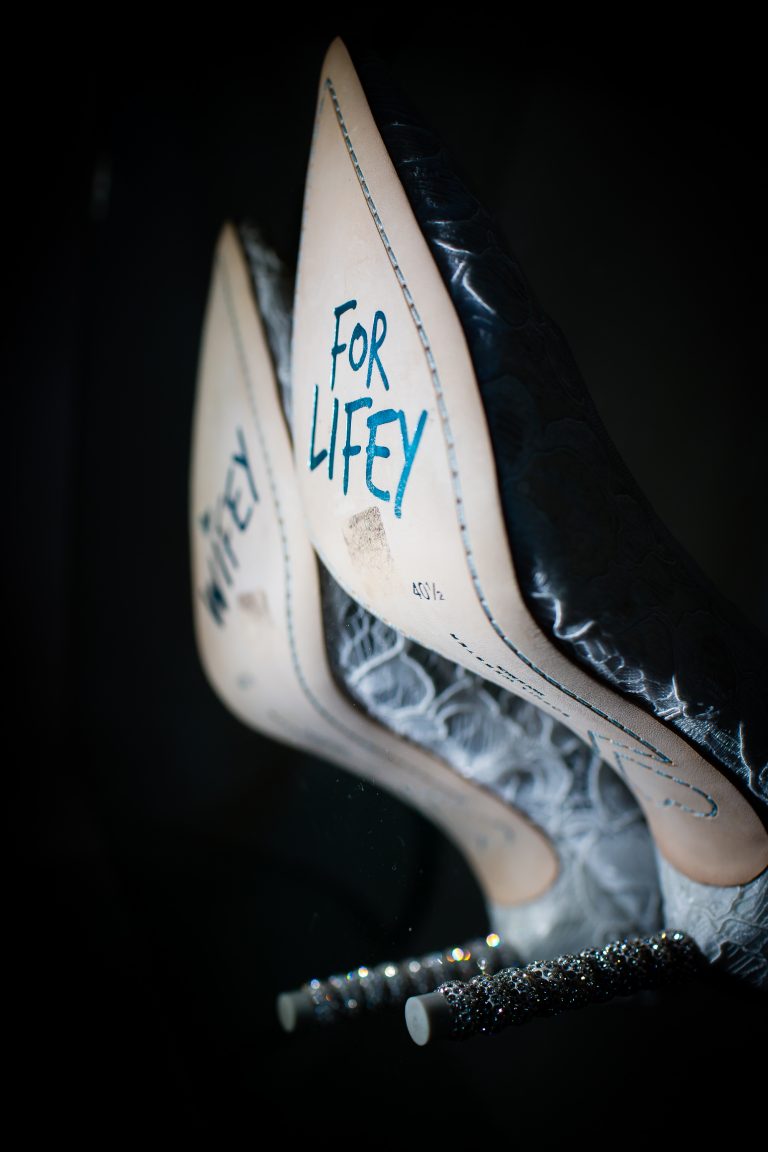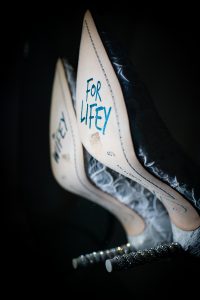 Did you have a first dance? What song did you choose and why? How was the performance?
We had our first dance after Toby's speech. We are actually both big fans of Disney, musical theatre etc, however, I made it clear that I didn't want anything too cheesy for our first dance. We do both like The Greatest Showman though, and we managed to find an acoustic version of 'A Million Dreams' that we asked our band to replicate. It was perfect, felt like only us in the room. I loved it so so much.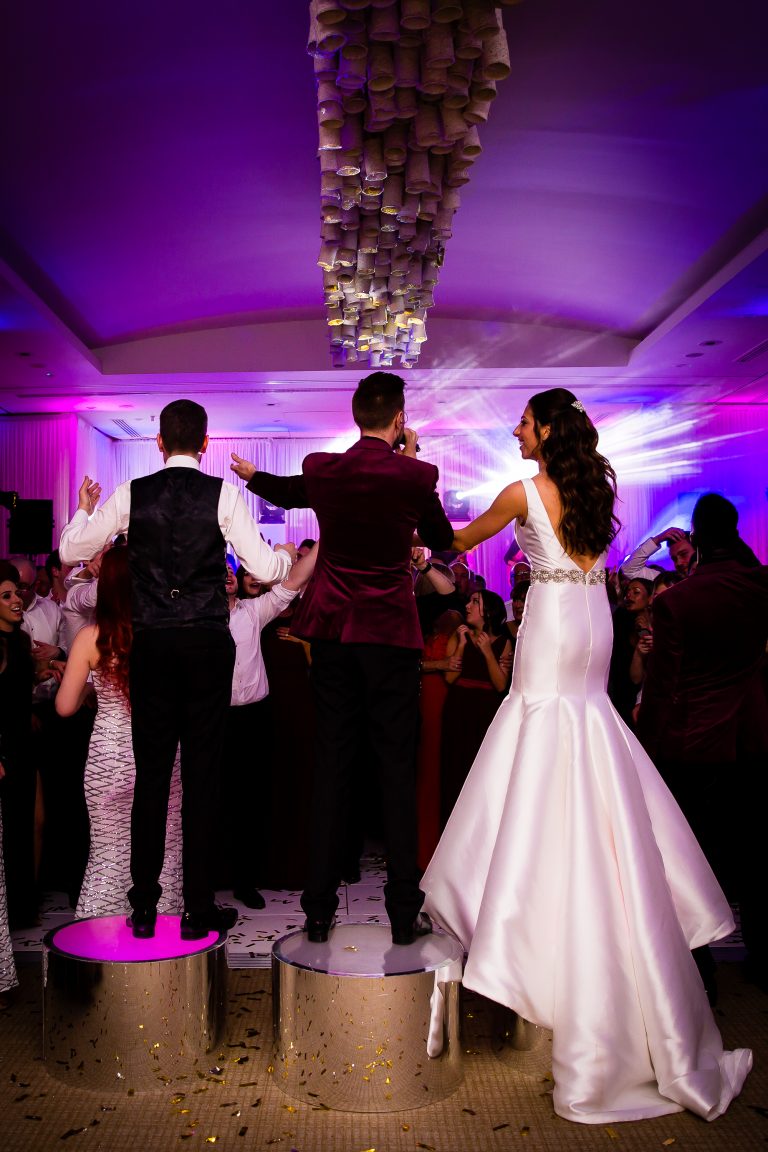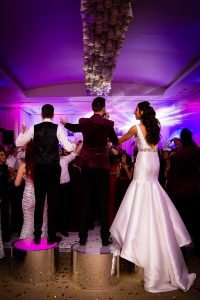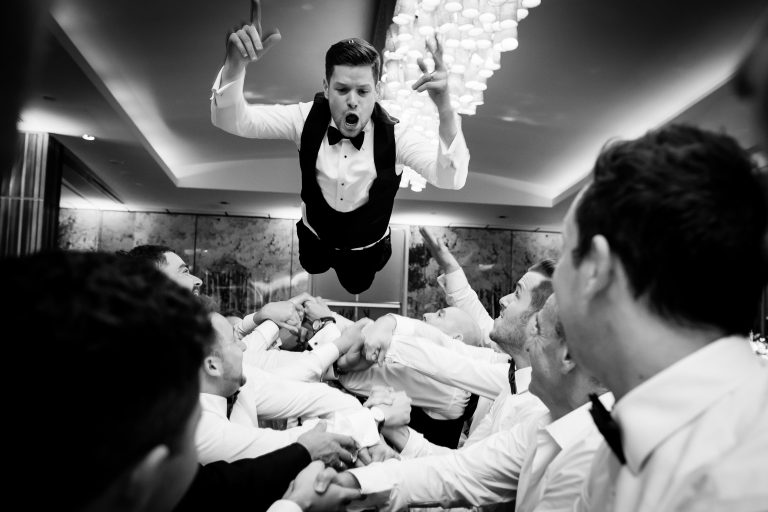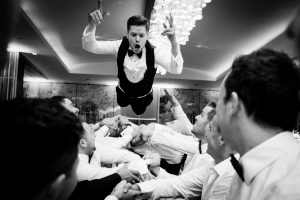 How was the party?
The party was ELECTRIC. So much love in the room, endless smiling and non-stop dancing. We never wanted it to end, to be honest (I'm sure every bride says that!). The coolest part of the night was definitely right at the end when we had lots of pizza delivered at midnight and we just circulated them around the room. I'd waited months for that moment!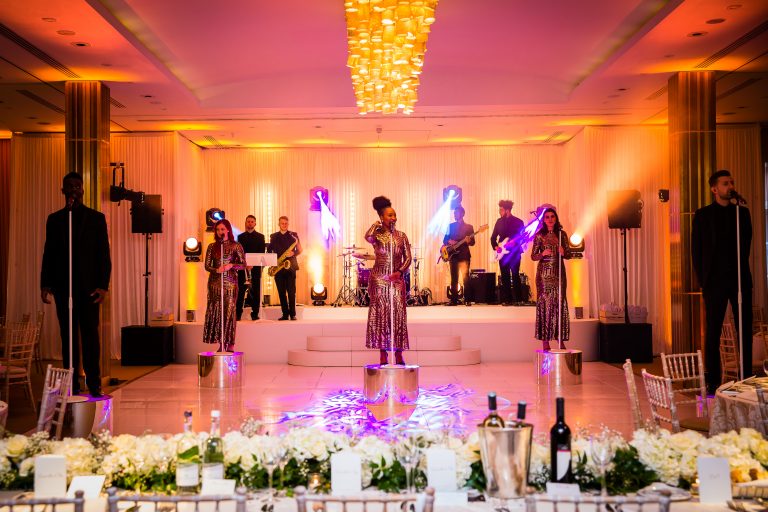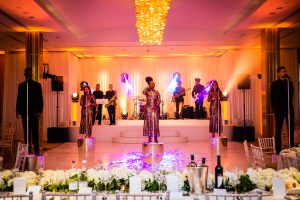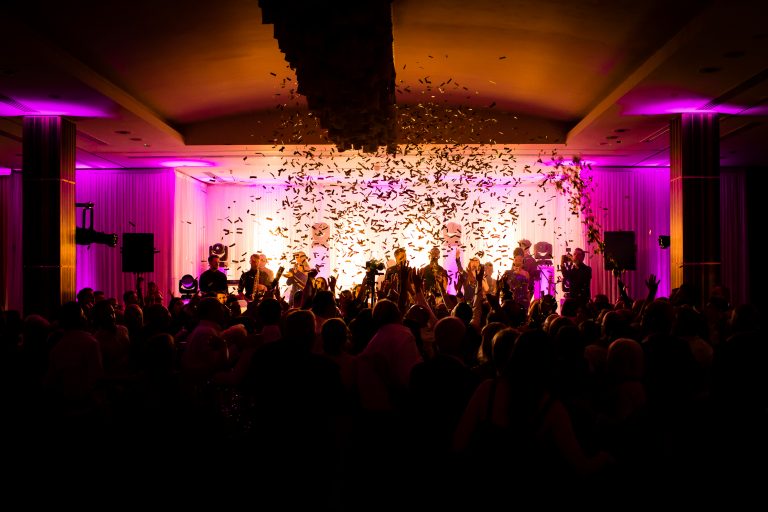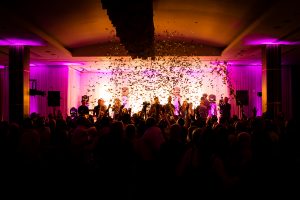 Wedding planning advice for brides to be?
If I'm honest, it all comes down to staying calm and organised. Have a spreadsheet, jot everything down that you need to know or remember, and factor in enough time to get everything done. When you're calm and not rushing it is far more enjoyable!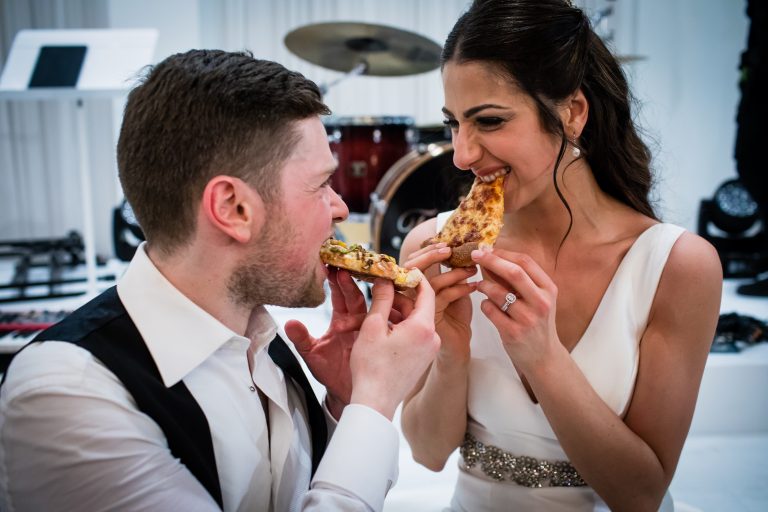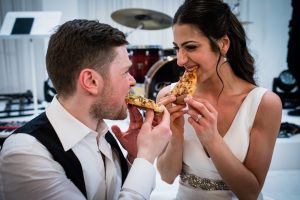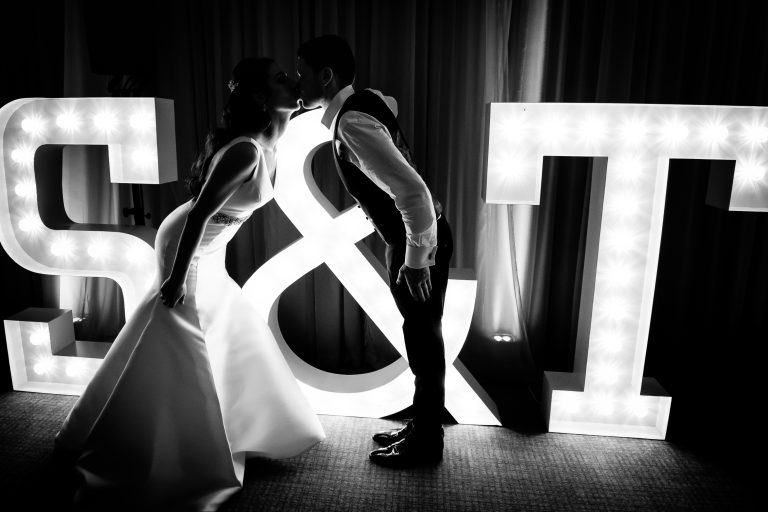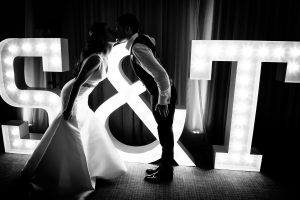 One moment you'll never forget:
I will never forget the moment that Toby and I saw each other for the first time in the bedeken room. We hadn't seen each other or spoken for 7 days, it was pretty impossible. So the relief of seeing him but also knowing we were about to become husband and wife was a truly special moment. He absolutely sobbed his heart out! It was ruining my make up to cry obviously…! But so worth it.
❤️
Dress: Bliss Monique Lhuillier available at The Wedding Club South Kensington
Venue: The Grove Hotel
Photographer: Paul Toeman Photographers
Videographer: Denee Motion
Caterer: Phillip Small
Florist: Alexandra's Florist
Band: The Function Band
Production: Just Smile Ltd
Hair: Kym Mullem
Make-Up: Allie Sharp
Chazzan: Jonny Mosesson
Rabbi: Rabbi Elchonon Feldman
Toastmaster: Jango Gazdar