Rustic & Romantic Portugal Wedding In Valentini Spose Gown
❤️ The TWC Effect – Our brides, their way ❤️
Chelsea and Edward jetted off to the gorgeous Sintra for their rustic, fairy-tale style wedding. The pair sung and danced the night away with their friends and family on the super special big day, and we cannot wait to hear all about it!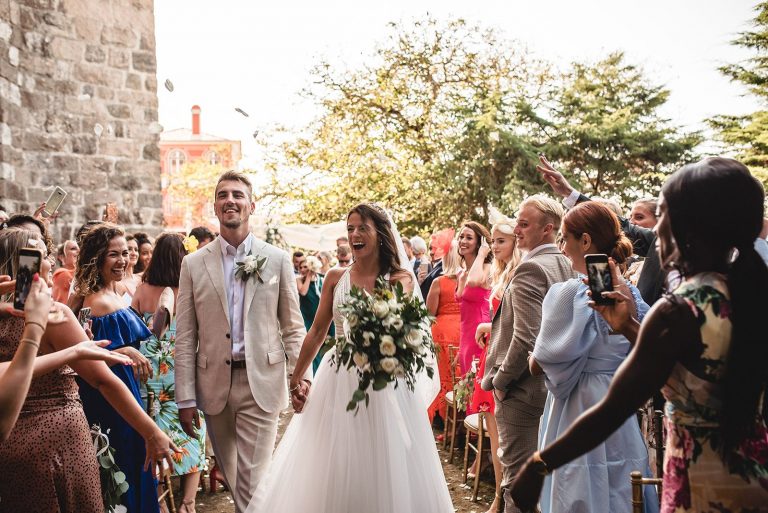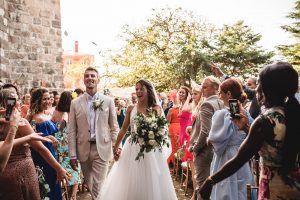 How did you meet?
Through mutual friends on a spontaneous night out in Shoreditch.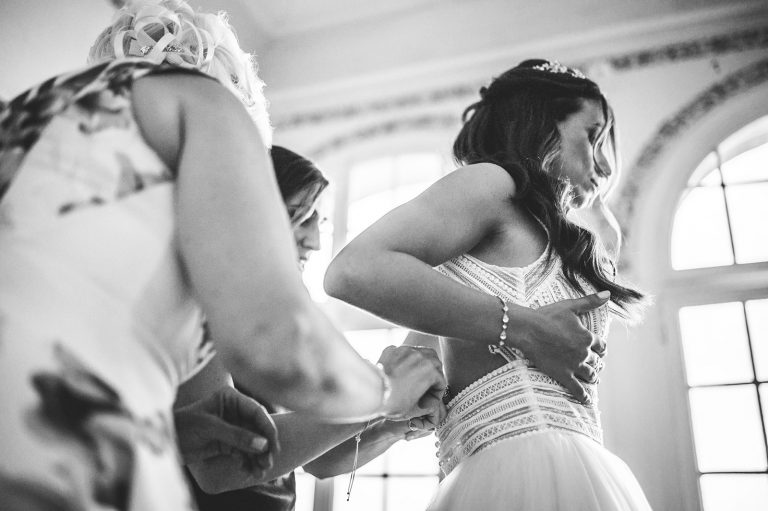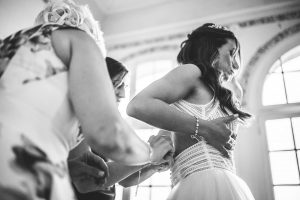 Was it love at first sight?
Almost. His tattooed friend took my fancy initially but as the night went on, we were all dancing to one of my favourite songs 'Nasty Girl' by the Notorious B.I.G, and I confidently told Ed that this was my future wedding song to which he replied, 'we may have to compromise on that'.
I went home and told my flatmates I'd met the guy I was going to marry. Five years on and here we are.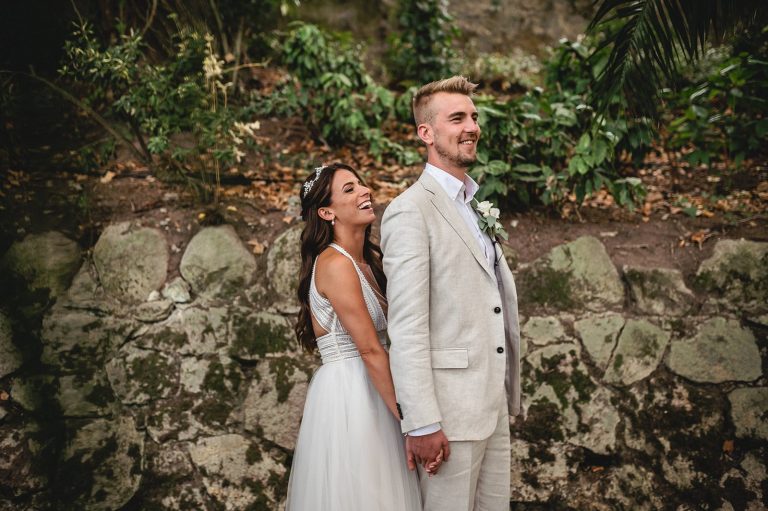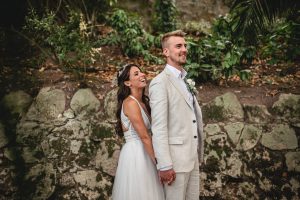 Who proposed and how?
We were skiing with friends in Val d'Isere when Ed surprised me at the end of the holiday with an extra night in a gorgeous contemporary Scandinavian inspired hotel.
I had absolutely no idea it was coming so was in complete shock when I walked into the hotel room with pics of us and rose petals all over the bed. He's impulsive at the calmest of times so instead of waiting until we'd had our couple's massage as he'd originally planned, he did it there and then. It was pretty perfect.
I later found out he took my parents out for lunch a few weeks before to ask my dad for my hand in marriage. It still baffles me that I had no idea.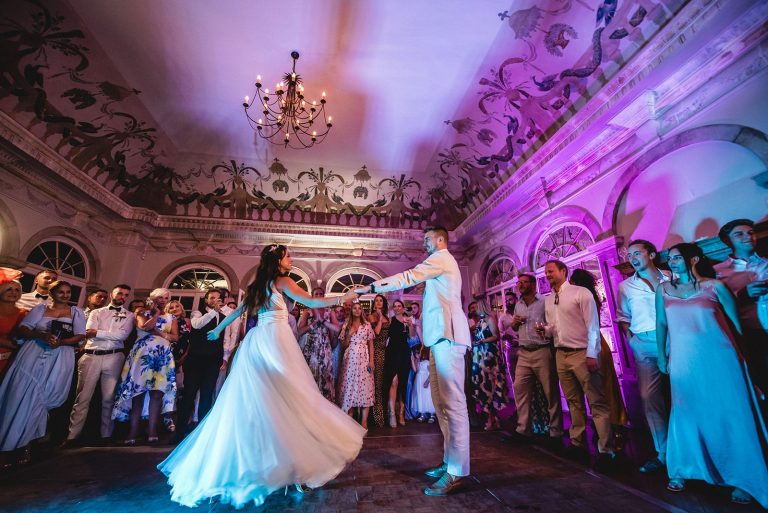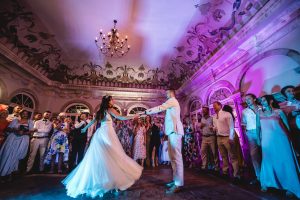 Did you have a theme for your wedding? How did it come about?
I always knew I wanted to get married abroad. We held a four-day event in Portugal which is where my dad's from and thankfully the weather was perfect.
It was without a doubt the best time of my life. We didn't have a specific theme as such but looking back, the venue and my dress was definitely aligned to a fairy-tale rustic vibe.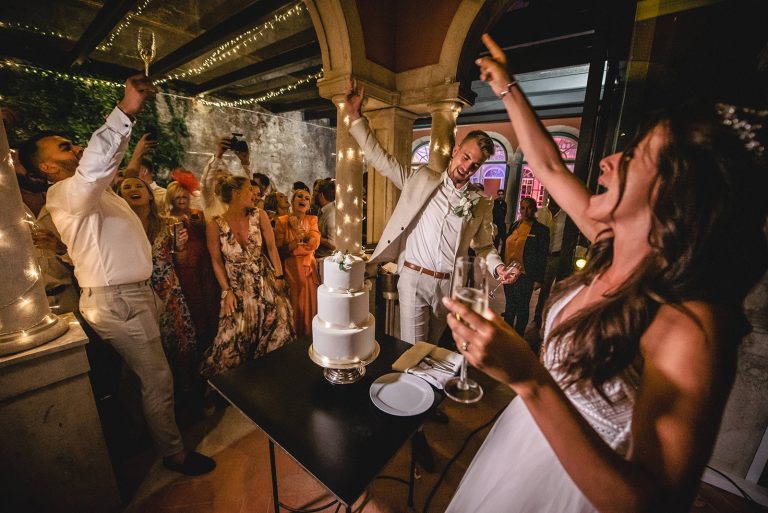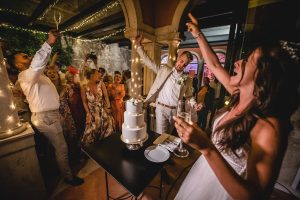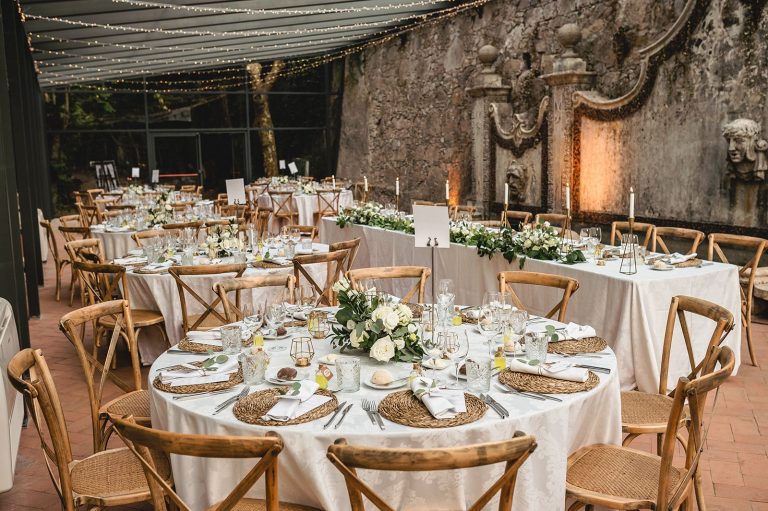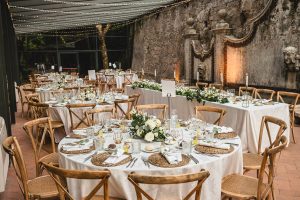 Location and how you found it?
My husband and I flew out to Cascais, Portugal to view venues over a year in advance and fell in love with ours the minute we walked in. Casa dos Penedos is a 20th Century palatial mansion designed by the renowned Portuguese architect, Raul Lino.
It traces back to romances and mythical tales of the past and is set in the hills of Sintra with breathtaking views of the city.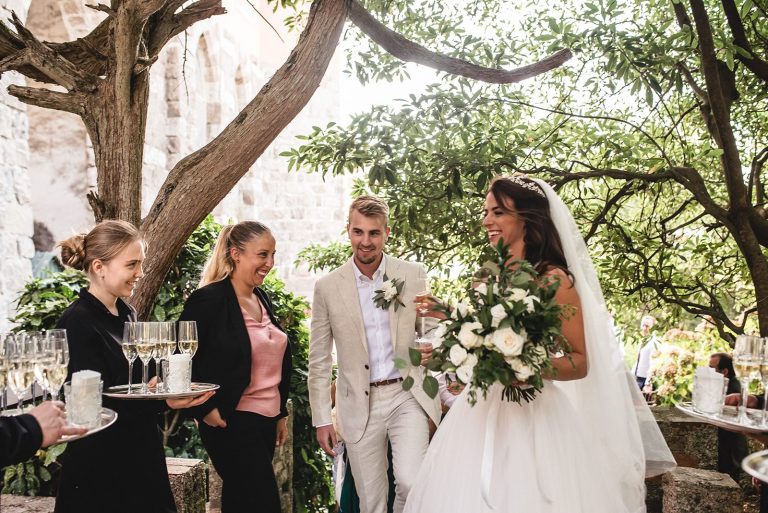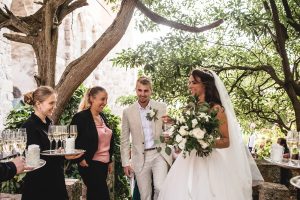 How did you find The Wedding Club? Tell us about that moment when you found and chose your dress – how did it make you feel when you put it on for the first time?
I initially bought a dress way in advance from a different store and decided less than 6 months before that it wasn't right…. I would strongly recommend you don't make the same mistake!
My friend Jo took me to The Wedding Club as she had bought her dress from there the previous year and thankfully, after a few try ons, I found the one. I knew by the reaction of my bridesmaids and how I felt in the dress.
You have to pick a dress that compliments your body and fortunately I'm a fitting model by trade, so I knew what I was looking for. Elegant, chic, a bit of glamour, slim figure hugging up top with a big princess style skirt.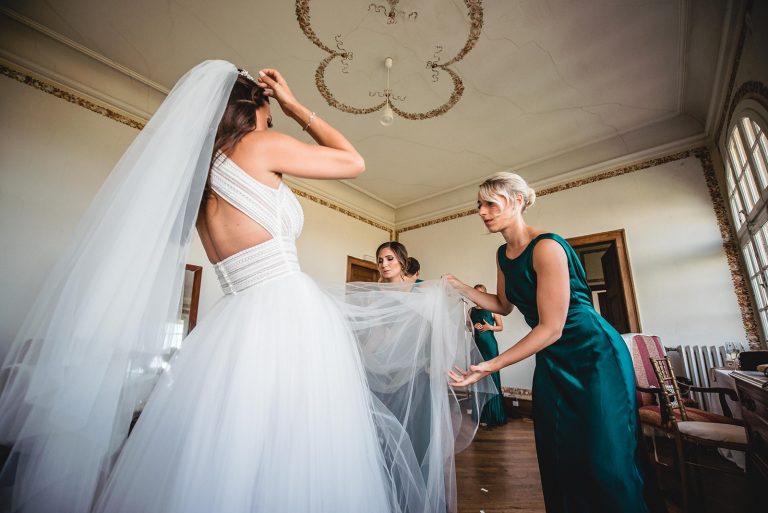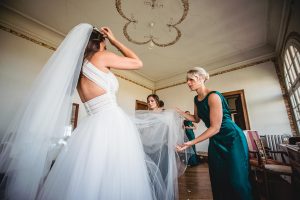 Which designer did you wear?
Valentini – And this was a late order, thank you to the designer and The Wedding Club for making this work so last minute!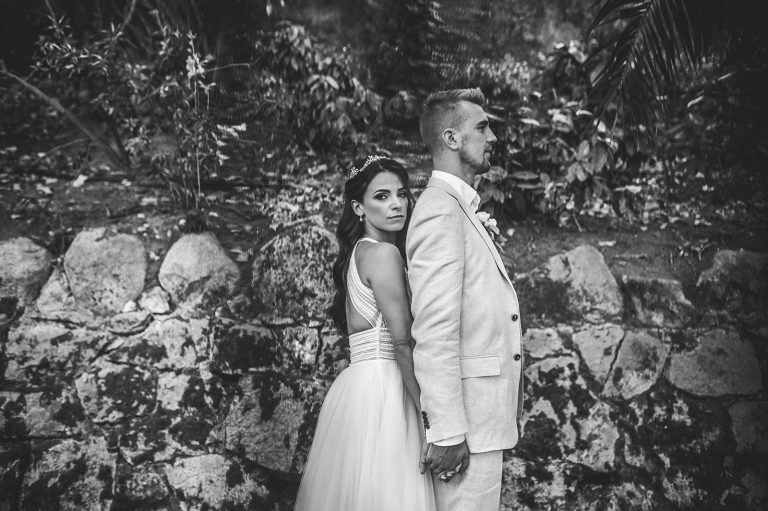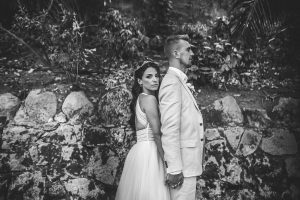 Where is the suit from? Why was it the perfect fit?
Suit Supply and they all had to be tailored. They were cream linen which was the look I wanted but was very nervous about creasing. On the day it didn't bother me at all!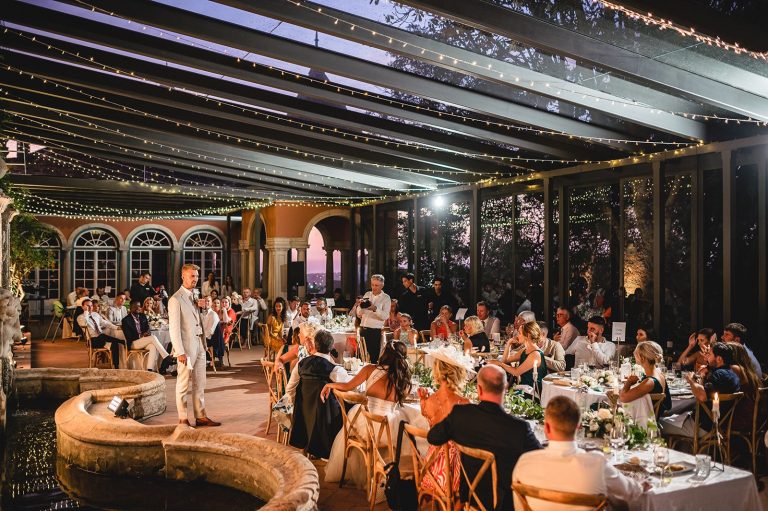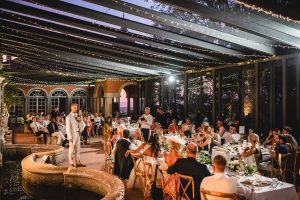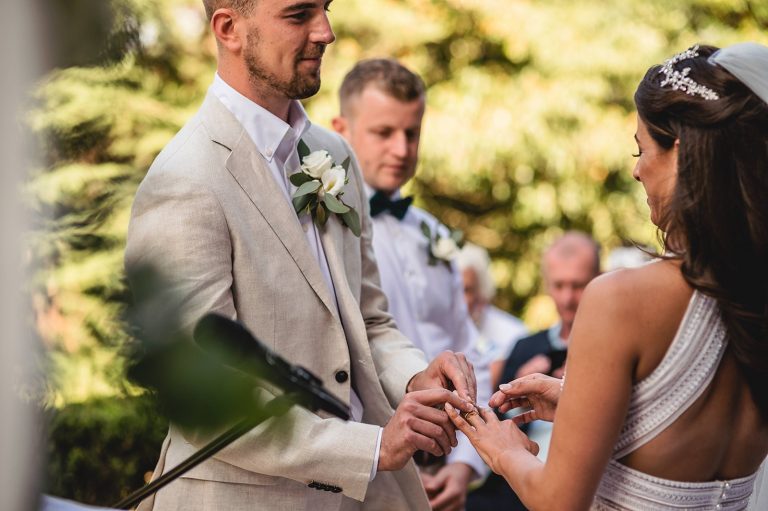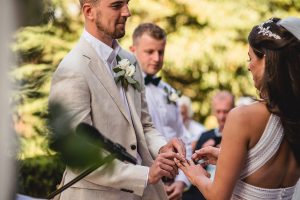 Did you have speeches? Who performed them?
There were three speeches, my husbands, my fathers and the best man. All were brilliant!
My husband was so nervous just before, but he absolutely smashed it. A tip to anyone writing a speech, Ed started writing notes a year in advance. Don't leave it until the last minute as you want to know it really well so it comes across naturally on the day.
Or just turn up and wing it, either or.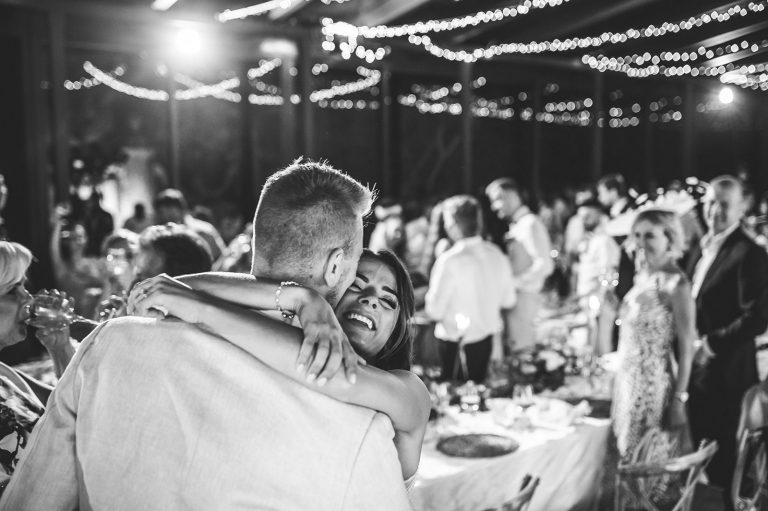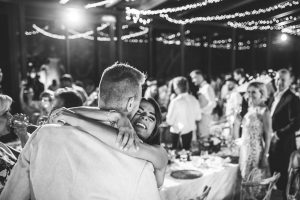 Did you have a first dance? What song did you choose and why? How was the performance?
Yes, we did a waltz to 'Songbird' by Fleetwood Mac because we love the band's music. Had to have a few lessons to learn the choreography and then spent the summer in Richmond Park practicing. Those days were the best.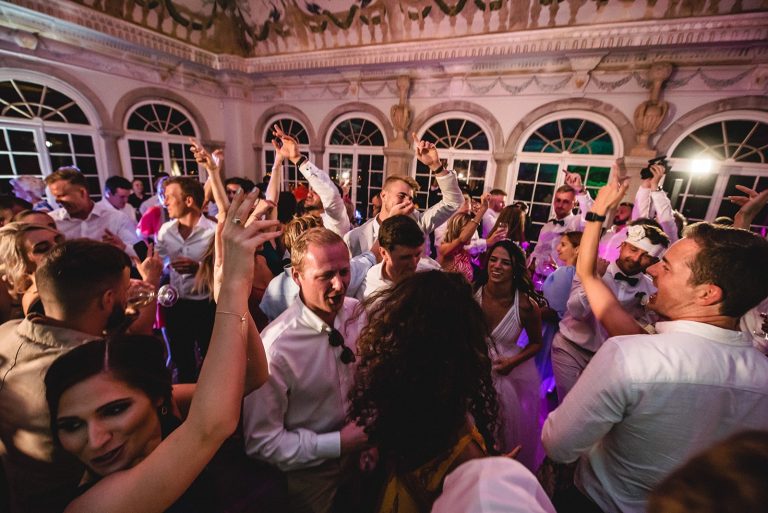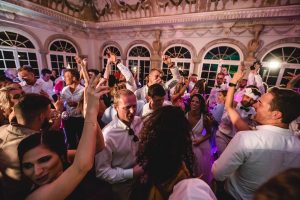 How was the party?
Pretty huge. We have a big group of friends and small families that could travel so it ended up being very lively and I would recommend everyone have this ratio of guests…
There was a lot of drinking and dancing and I loved every second.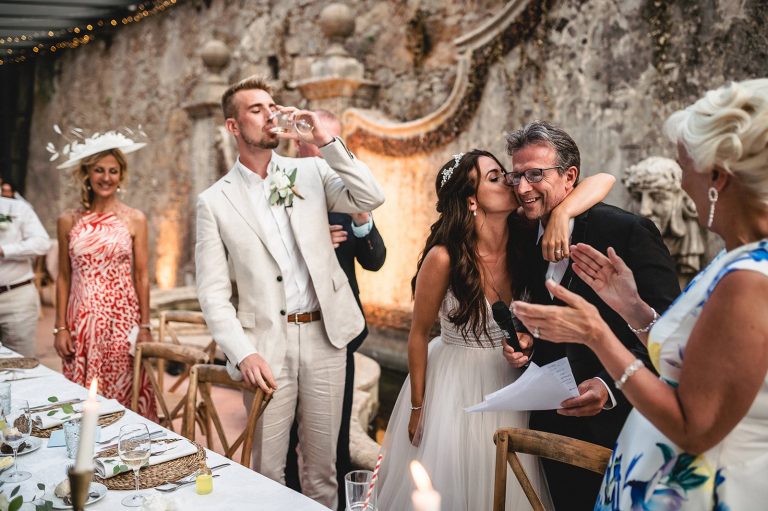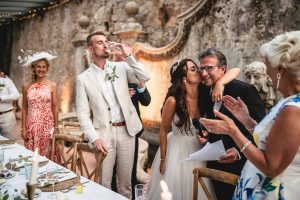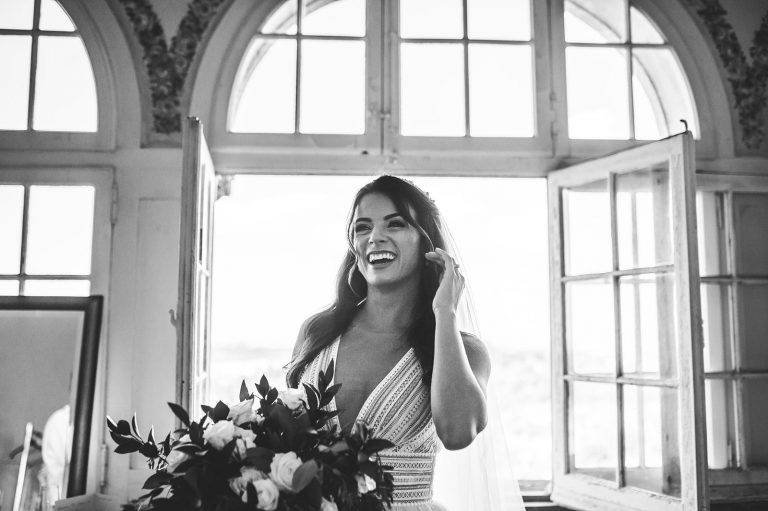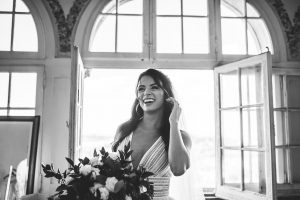 Wedding planning advice for brides to be?
Try and enjoy all aspects of the planning, even though it will feel stressful at the time, you will only get to do it once (hopefully).
Make sure you shop around for your dress. I picked the first one in the first shop and it wasn't right at all. Try on all shapes and do it in advance so the designer has time to make it if it's not a sample.
Try and take a step back if you're being a bridezilla, it is your time and you deserve all your family and friends to show up for it but I definitely had a few moments which looking back, I could have been more chill!
Pick the right husband – mine did the majority of the planning, I tend to be the ideas person in our relationship, and he executes. You are a team in this, and for the rest of your life.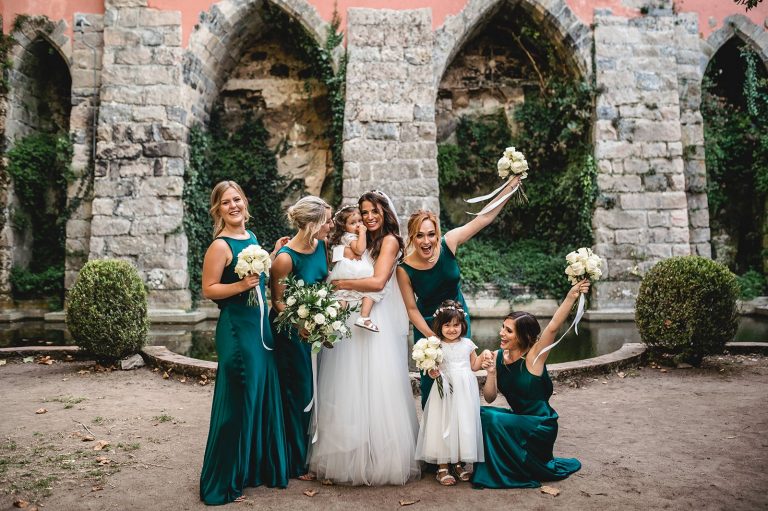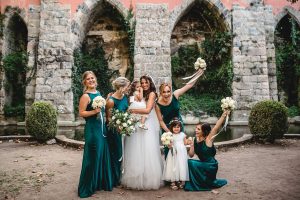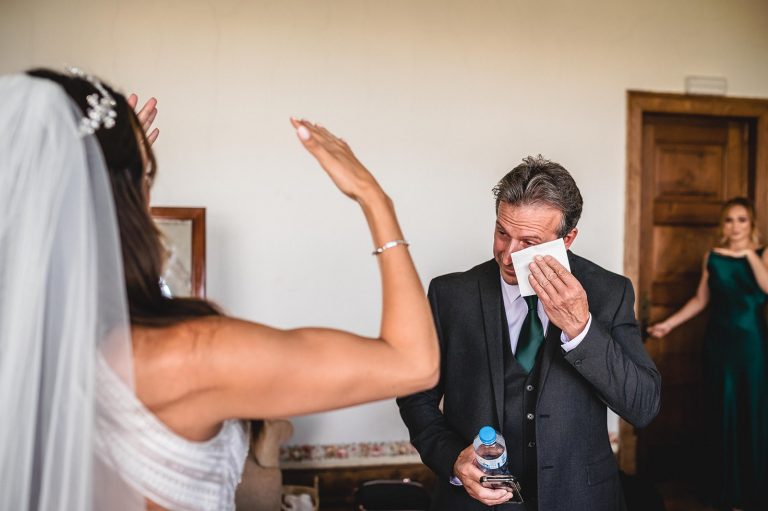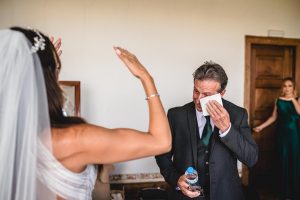 One moment you'll never forget:
Singing 'Kiss from a Rose' by Seal word for word with my husband whilst cutting the cake and having all our guests sing along with us like we were at a concert. We were pretty drunk by this point but I remember feeling that that moment was so special.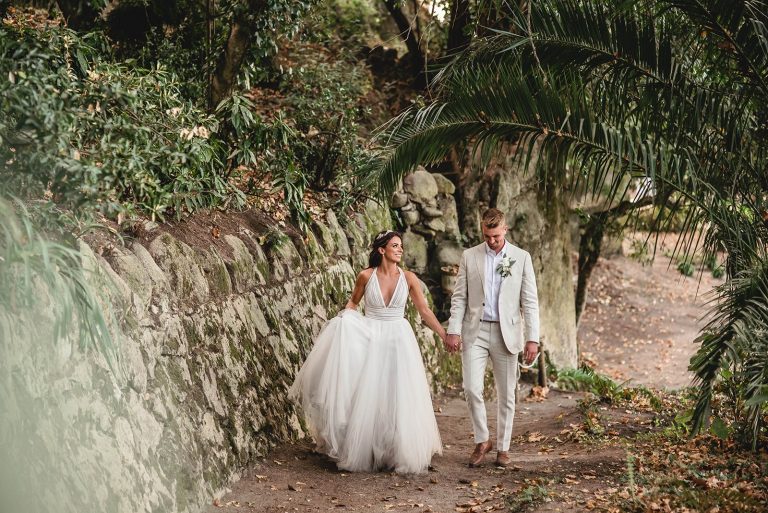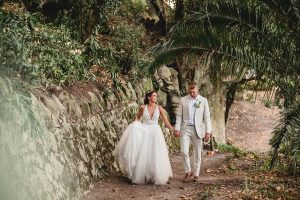 ❤️
Dress – Valentini Spose
Hair & Makeup – Tom Perdigao
Suit – Suit Supply
Venue – Casa dos Penedos
Catering – Penha Longa Catering
Photography – Foxley Photography
Planner – Lisbon Wedding Planner