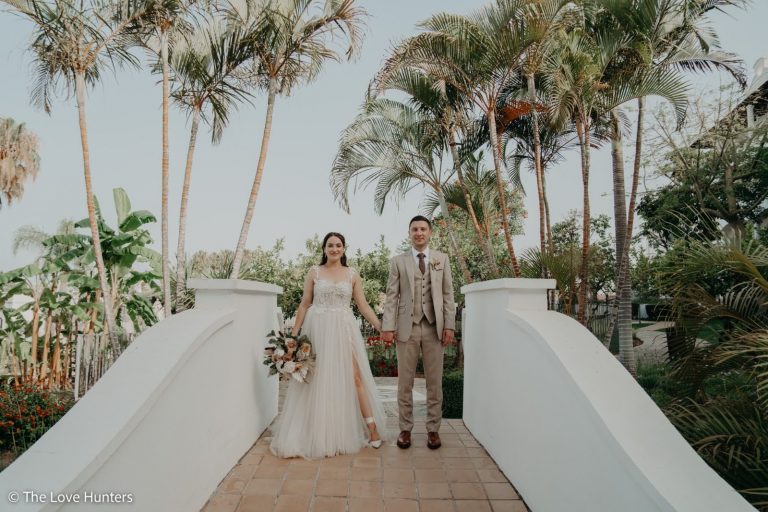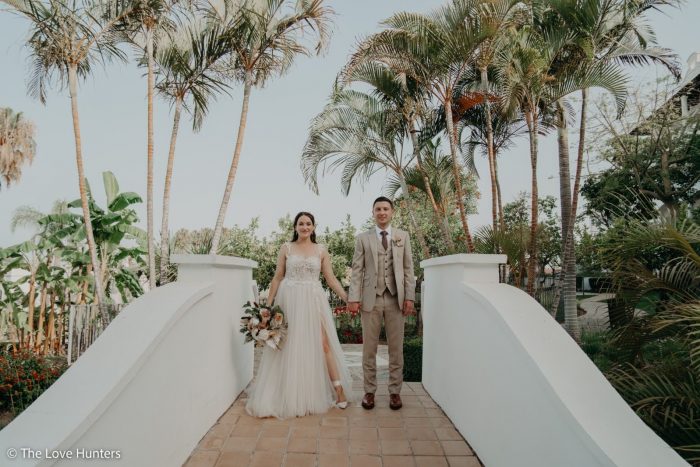 Sunny & Stylish Marbella Wedding In MUSE By Berta Gown
❤️ The TWC Effect – Our brides, their way ❤️
Irish lovebirds Olivia and Peter jetted off to Spain for a sun and fun filled big day, with all their loved ones and the wedding location of dreams its safe to say that these pair had a day as wonderful as could be!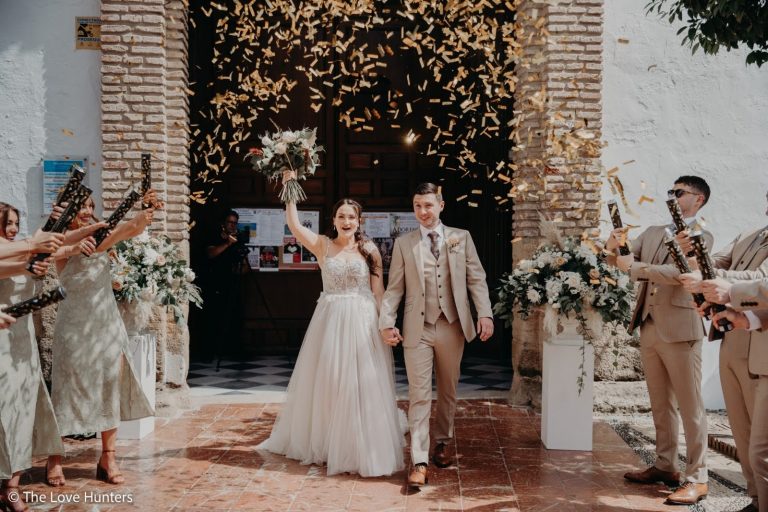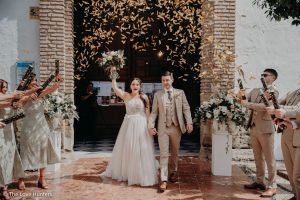 How did you meet?
We met in London through mutual friends. Like true Irish people we had a circle of Irish friends. From nights out and house parties we got well acquainted.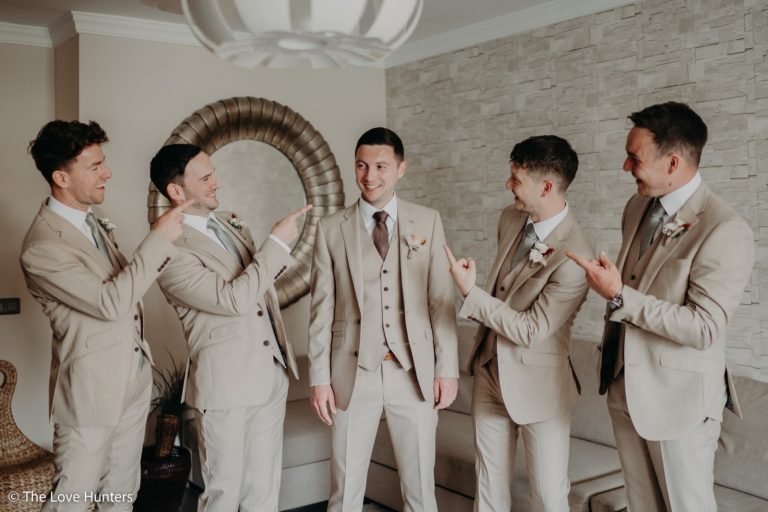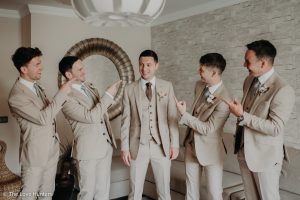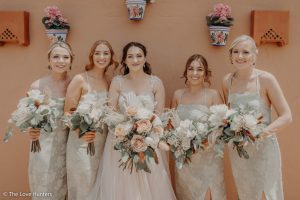 Was it love at first sight?
We definitely both fancied each other at first sight. Peter told his friend (who was groomsman at the wedding) that 'she will be my girlfriend one day'.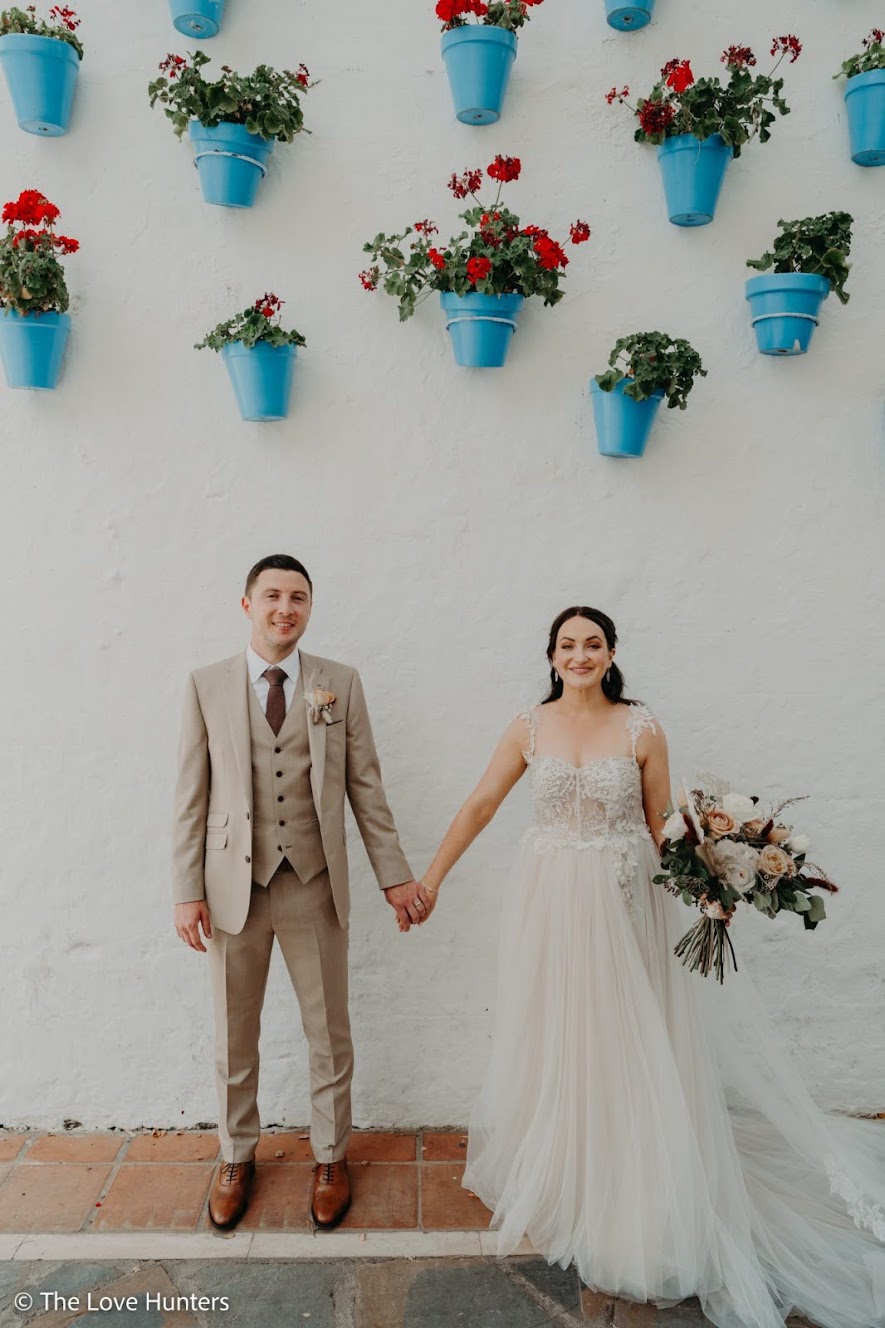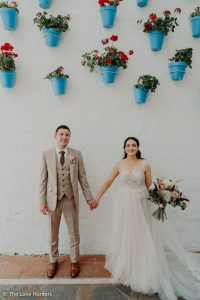 Who proposed and how? Lovely details, please!
Peter proposed using a video collage. The last part of the video pointed to a chair which was in our (then future) daughters nursery room. When I went upstairs to the chair there was a box…an empty box and when I turned around Peter was down on one knee.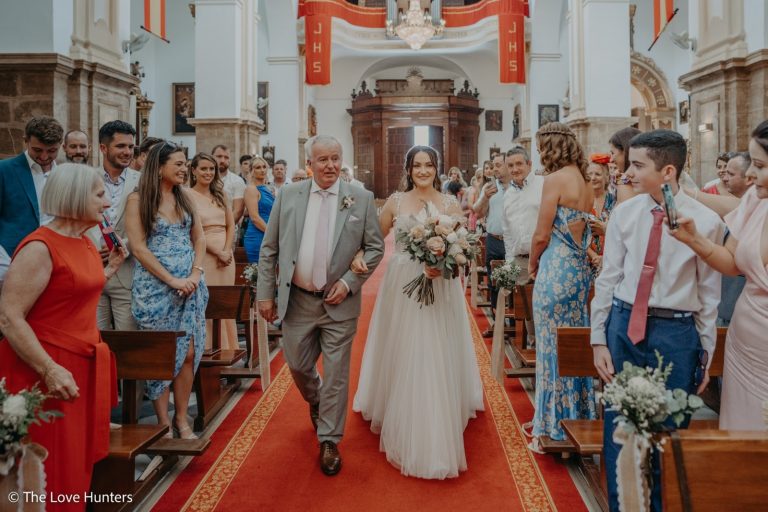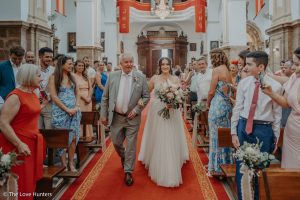 Did you have a theme for your wedding? How did it come about?
No theme as such but a colour scheme/style became apparent as we started looking through Pinterest for ideas. Luckily we both liked the same things.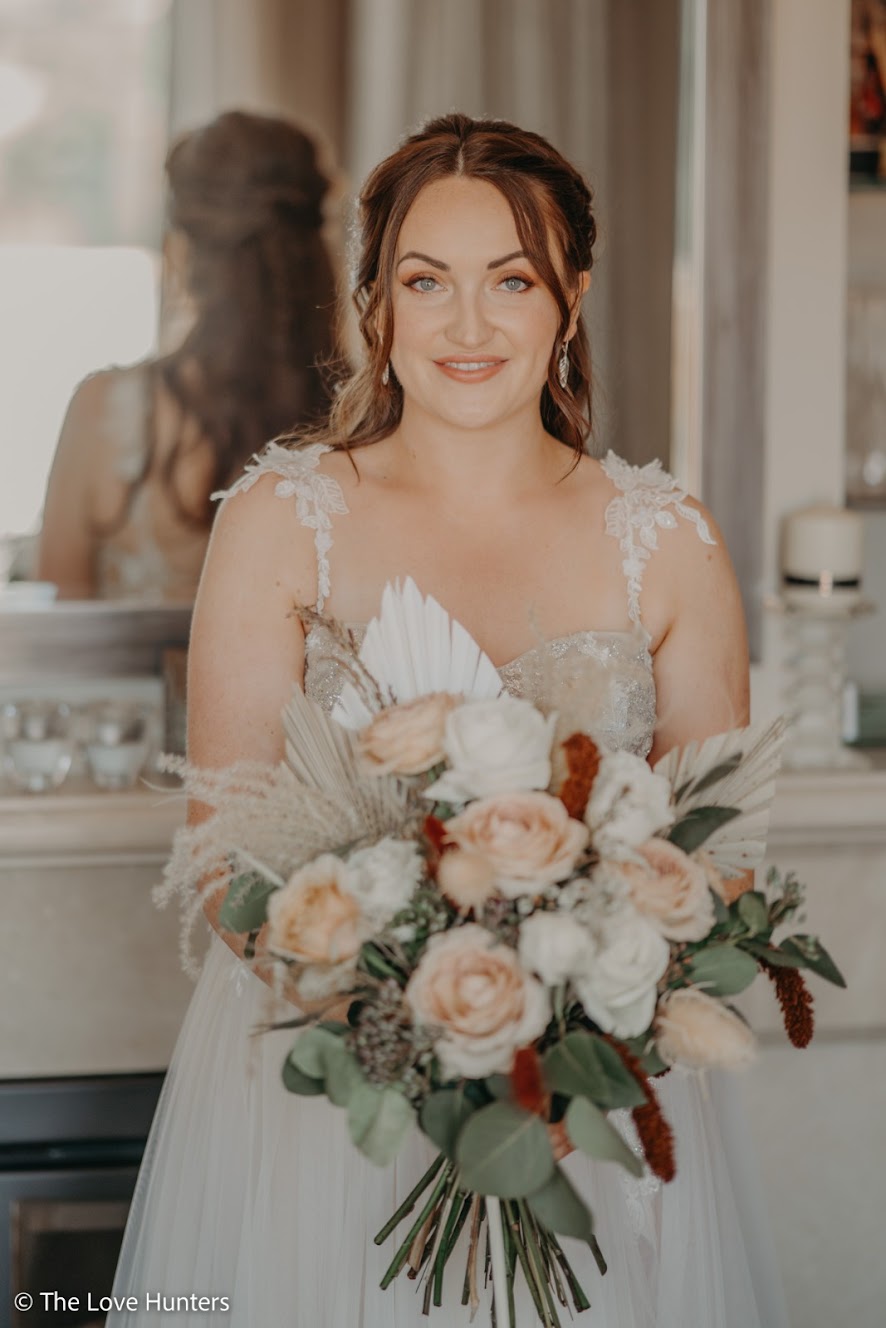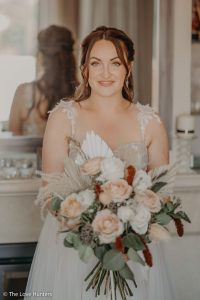 Location and how you found it?
Marbella, Spain. We both love it there and wanted a nice chilled vibe for our wedding. We had been to abroad weddings and always loved how guests are on holiday mode.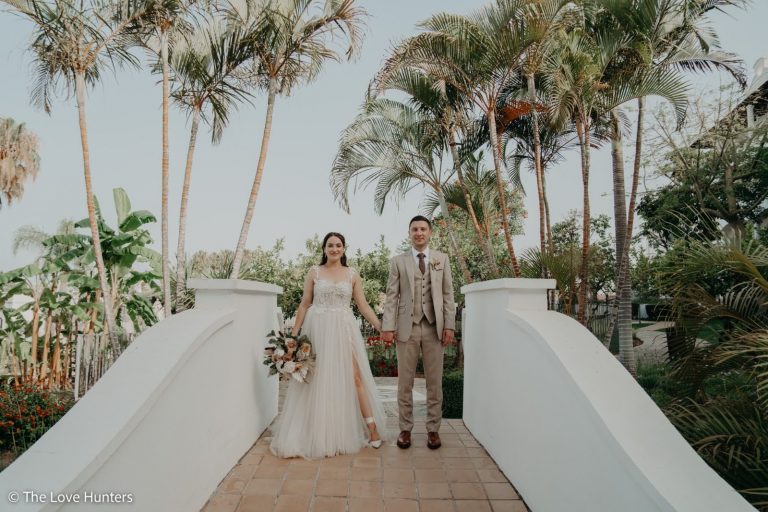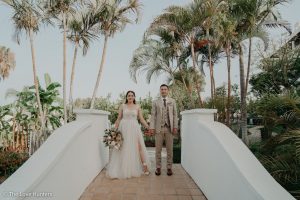 How did you find The Wedding Club? Tell us about that moment when you found and chose your dress – how did it make you feel when you put it on for the first time?
I found my dress in between lockdowns. I had seen a picture of the dress and felt it encapsulated all elements that I liked of dresses that I had tried on so far – I had visited around 3 other shops beforehand.
When I saw that the dress I liked in the picture was going to be in London for one week at the Berta trunk show I just knew I had to at least try it on. So it was a bit last minute and my only bridesmaid who lives in the country was away that weekend, but I said I would go on my own.
I took a look around the shop but as soon as I saw that the dress was there I just couldn't wait to try it on. In hindsight it was nice to try it on by myself. From the second I put it on I just knew it was my dress. I loved it. I video called my bridesmaids and mother and everyone loved it too.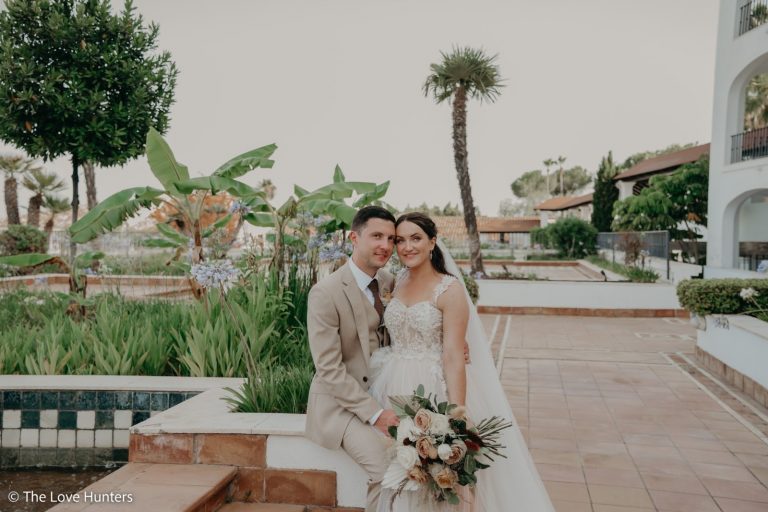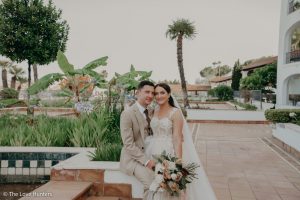 Which designer did you wear?
Berta.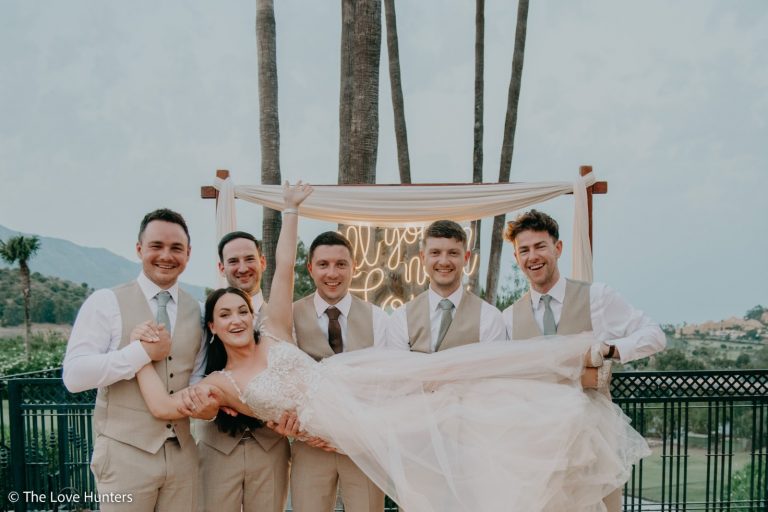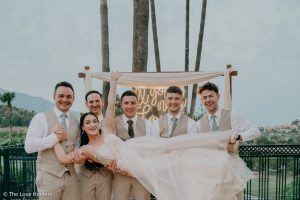 Where is the suit from? Why was it the perfect fit?
Peter got his suit and the groomsmen suits in Best Menswear, Dublin, Ireland. They were the perfect shade that we were looking for.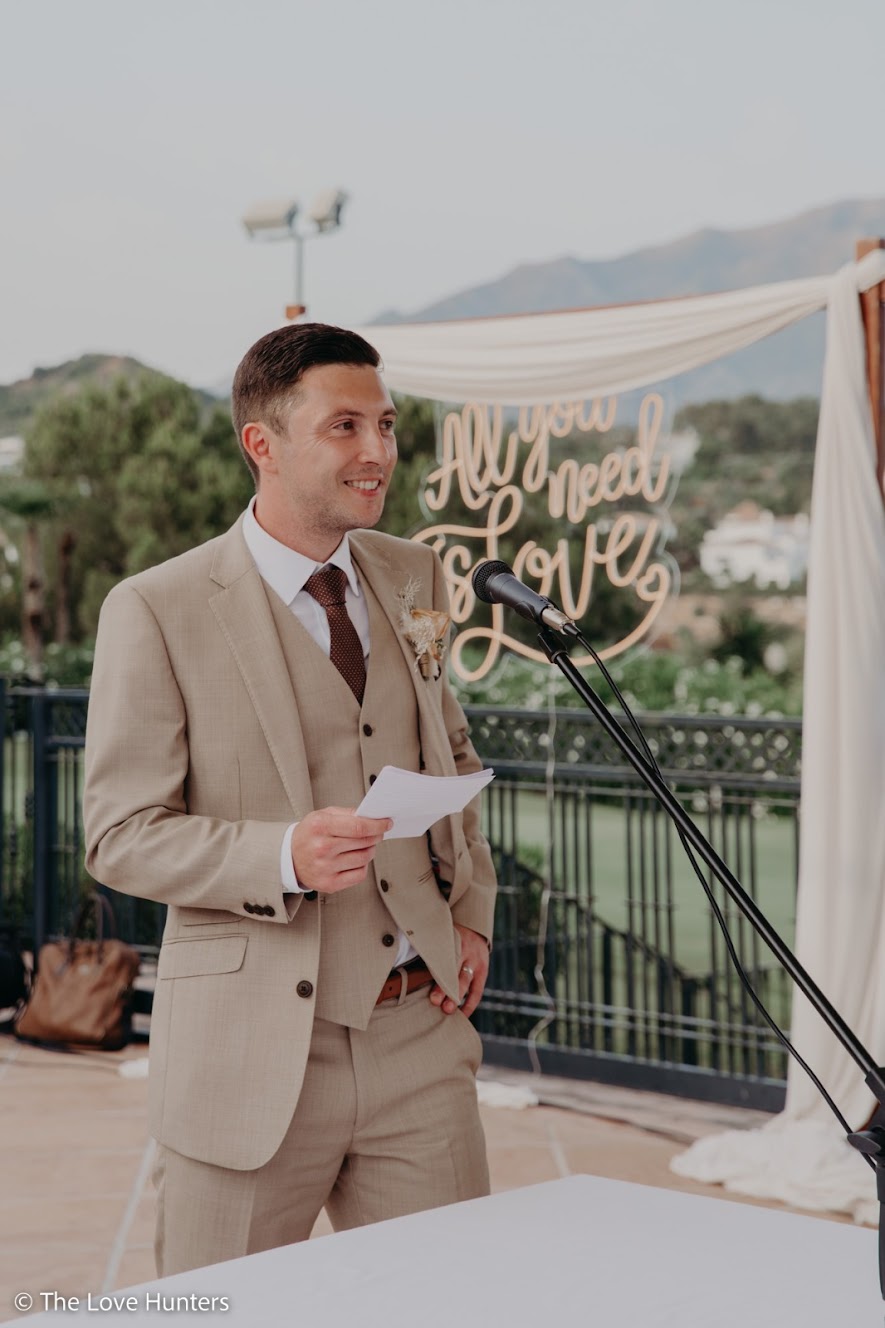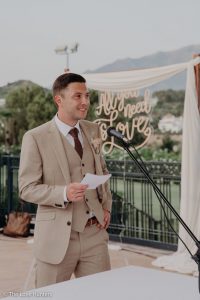 Did you have speeches? Who performed them?
Yes. Father of the bride – Noel, Father of the Groom- Cathal, Best Man – Sean and Peter. They were funny and tear jerkers all at once!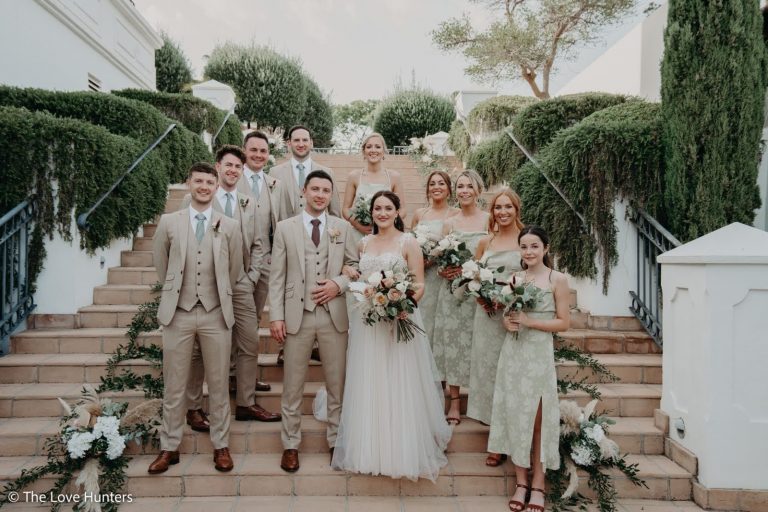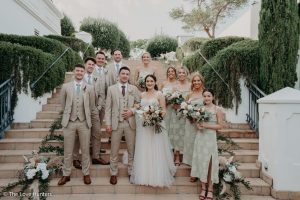 Did you have a first dance? What song did you choose and why? How was the performance?
'Things you cant change' by Rhys Lewis. We loved the song before deciding on it to be our first dance song and the lyrics we felt were perfect.
The performance had a few twirls and lifts, which we both enjoyed both practicing and finally doing. We danced outdoors underneath fairy lights and the song was played by our band, The Revellers.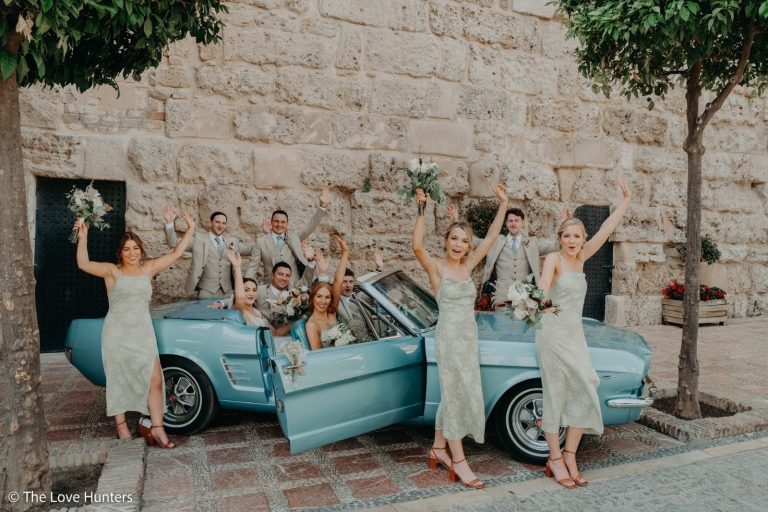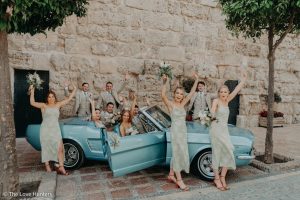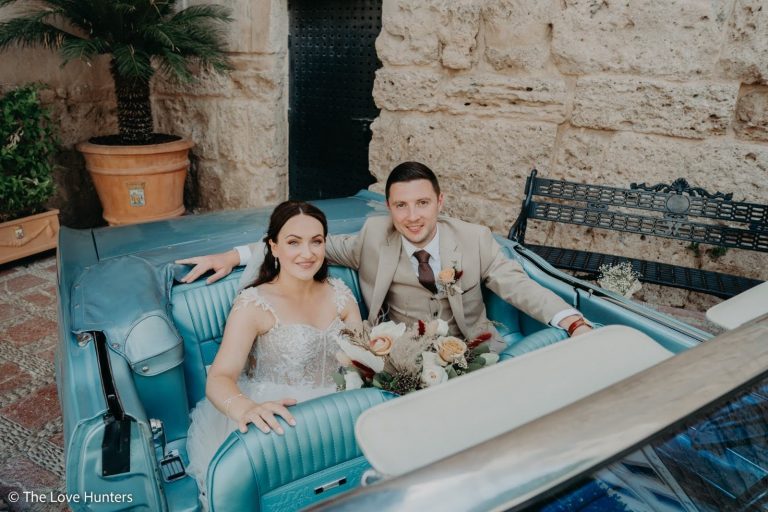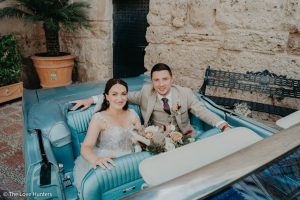 How was the party?
The party was everything we imagined and more. We felt very lucky to have a great few days with our guests, some who we hadn't seen in years due to COVID.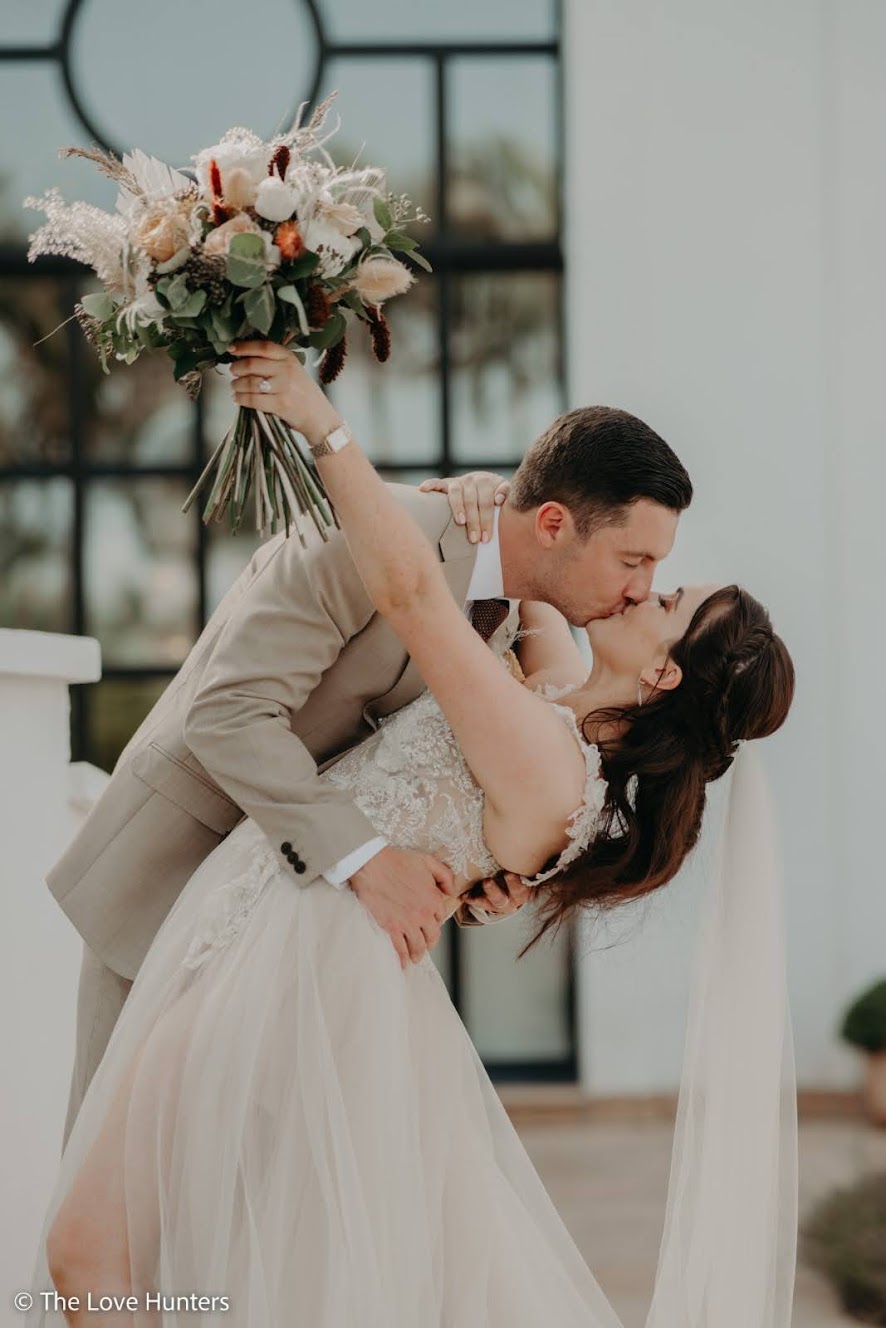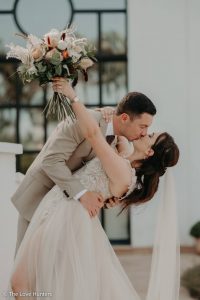 Wedding planning advice for brides to be?
Keep a to do list for closer to the date of the wedding. There were so many little things that I would have easily forgotten to ask/do. And get a great wedding planner like @BellaWeddingsinSpain!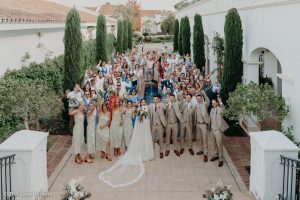 One moment you'll never forget:
Walking up the aisle – definitely one of those moments that I knew was once in a lifetime.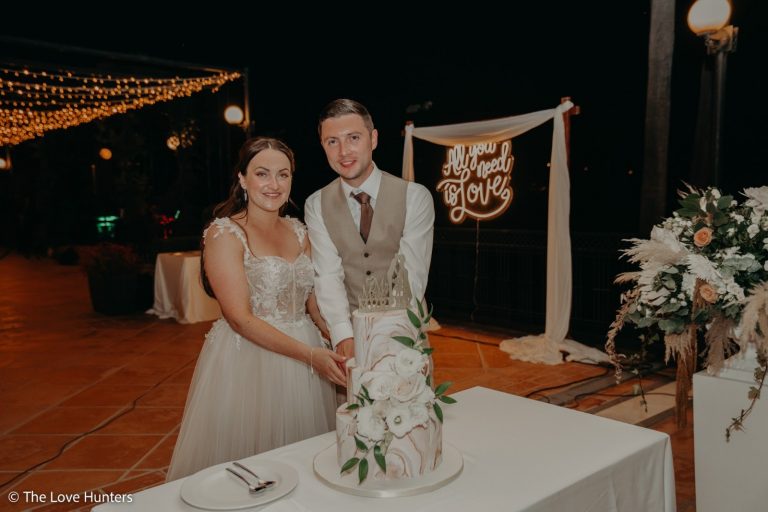 ❤️
Dress – MUSE by Berta available at The Wedding Club Knightsbridge & Birmingham
Accessories – Lace & Favour, Tutti & Co., Bella Belle Shoes
Hair & Makeup – Emma Zee, Nicola Cuddy
Suit – Best Menswear
Venue – The Westin La Quinta
Photography – The Love Hunters
Cake – Alyson's Cakes
Flowers – Deseos Florist
Planner – Bella Weddings In Spain