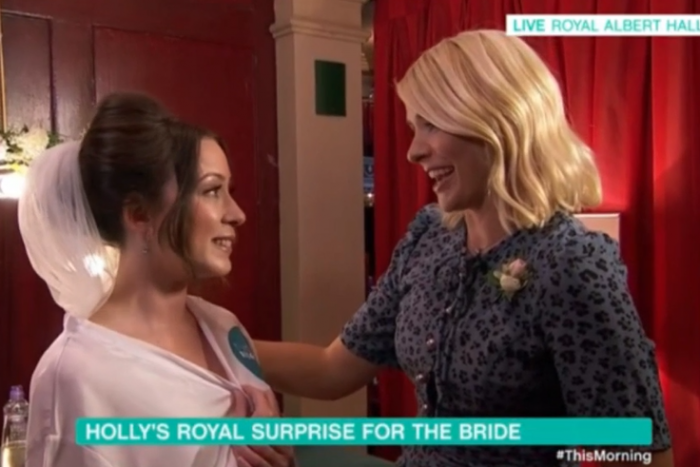 TWC Throwback – This Morning Take 2
As if one TWC 'This Morning' wedding wasn't enough, they asked for our help a second time – Holly and Phil know luxury when they see it! Here's the down low on our ITV bride wedding numero duo's look!
❤️
This Morning bride Sarah glowed as she said her vows at the iconic Royal Albert Hall in her Cymbelline gown. The elegant Cinderella-style ballgown skirt and 'V' neckline with floral embroidery around it really made for a tv worthy moment. The dress featured floral lace which cascaded down her skirt, adding a vintage signature to the aesthetic, as well as subtle notes of a boho vibe. The lengthy veil then came in to add that extra bit of drama.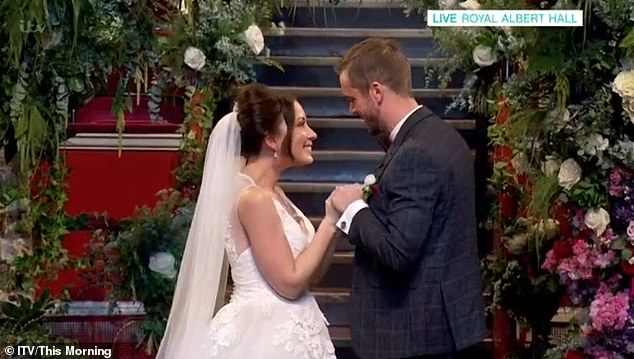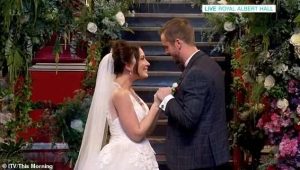 To enhance her glow, Sarah sported a beautiful bun with tresses effortlessly falling down each side of her face. Her makeup was soft toned and consisted of neutrals, creating a very angelic look which we adored. Accessories were kept to a minimum with some statement earrings taking center stage – perfect for an extra touch of sparkle!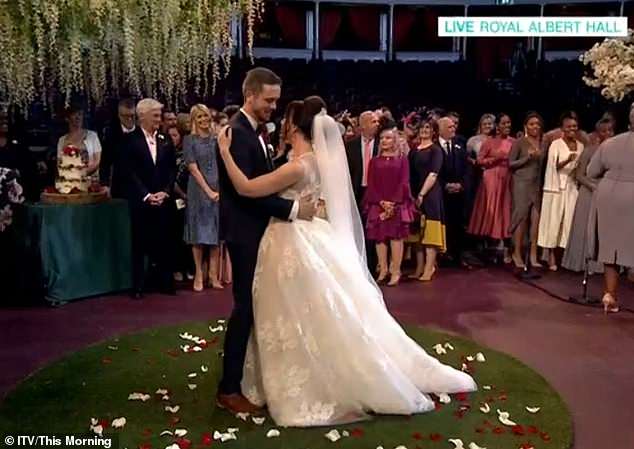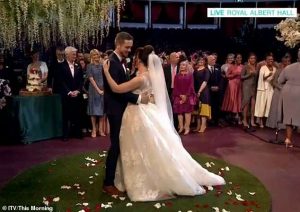 Interested in a look similar to this? We cannot recommend Tony Ward enough! A connoisseur of floral lace embroidery and princess like skirts, you're simply bound to feel confident and poised strutting it down the aisle. Team with Victoria Percival's delicate flower crow, you'll be be the fairest of them all on your big day!
Tempted? Call us on 0121 440 8276 to book an appointment with us and you'll be a floral goddess like Sarah in no time!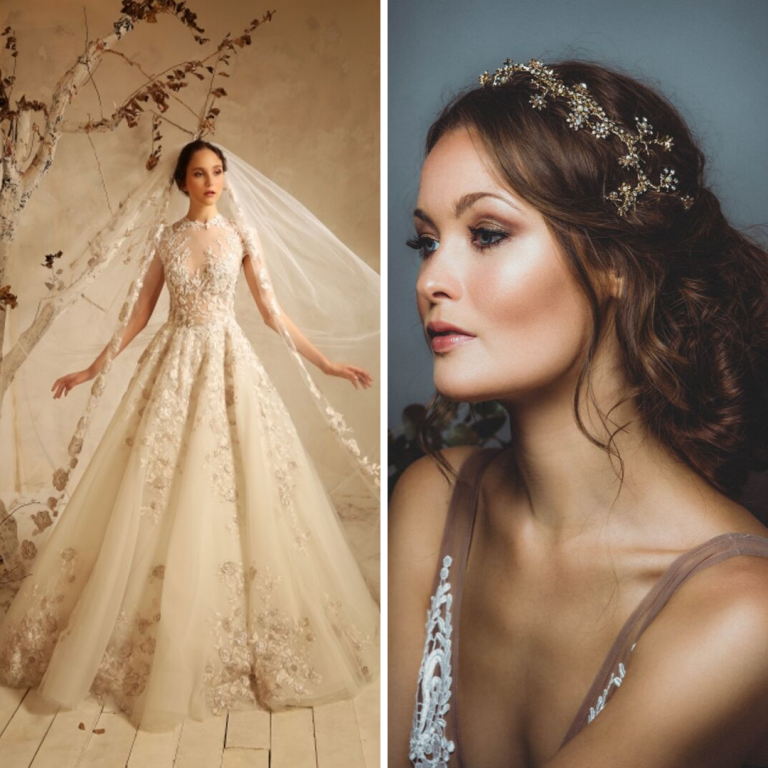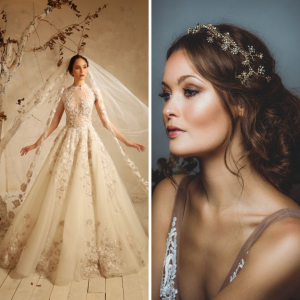 Images:
ITV/ This Morning