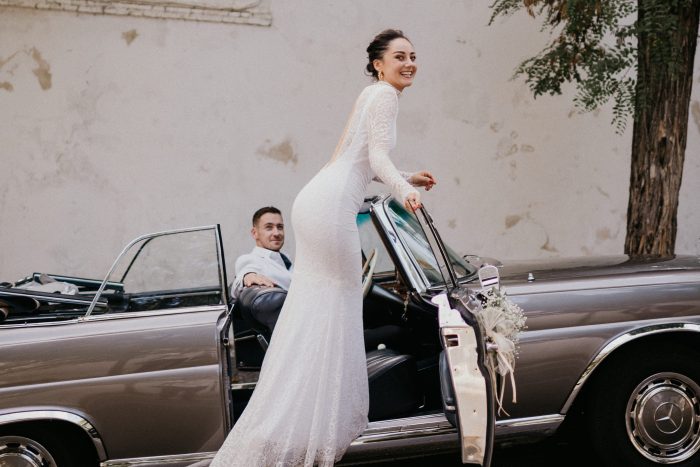 Chic & Musical Granada Wedding in Katie May Gown
❤️ The TWC Effect – Our brides, their way ❤️
Audrey and Jack met as teenagers in Dublin and their love story has taken them around the world since.. The pair got married in their favourite spot, Grenade, and celebrated with traditional Spanish singing and dancing which sounds sensational to us!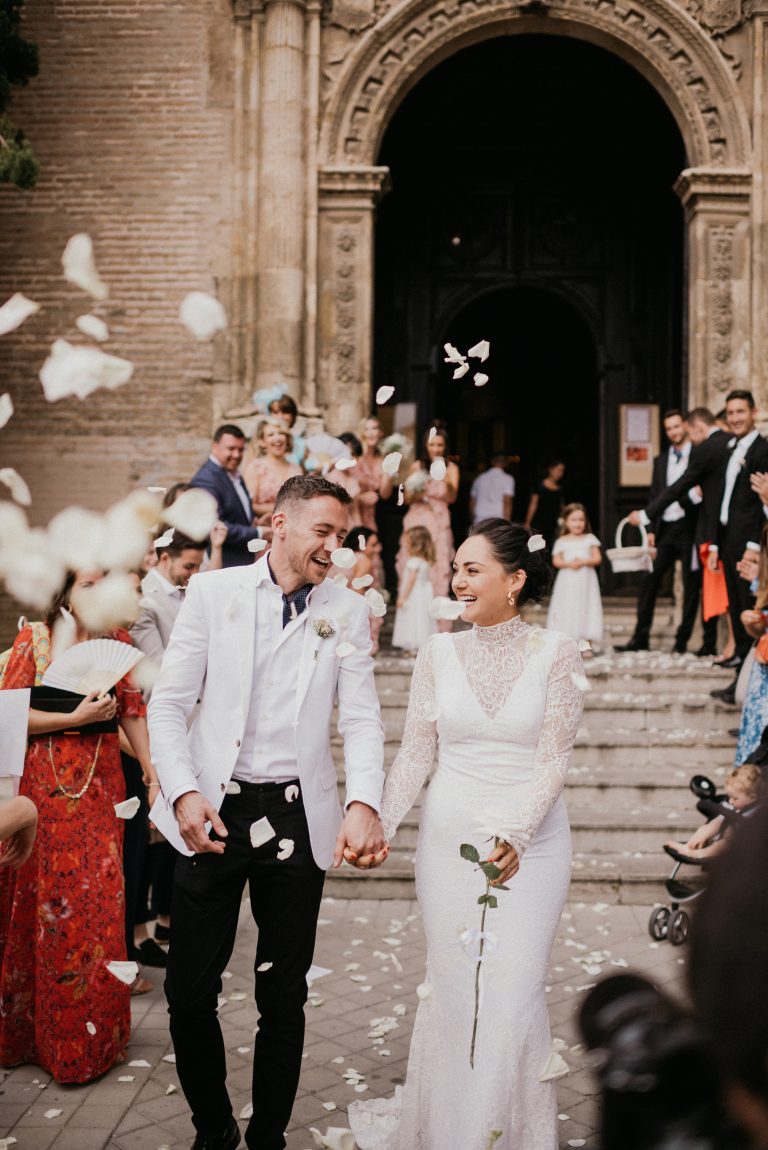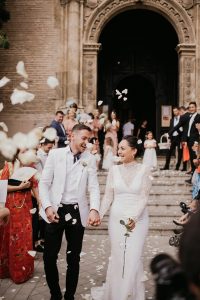 How did you meet?
Myself and Jack met when I was 17 and he was 19 on the back of the nightlink bus leaving Dublin city centre at 2am in the morning.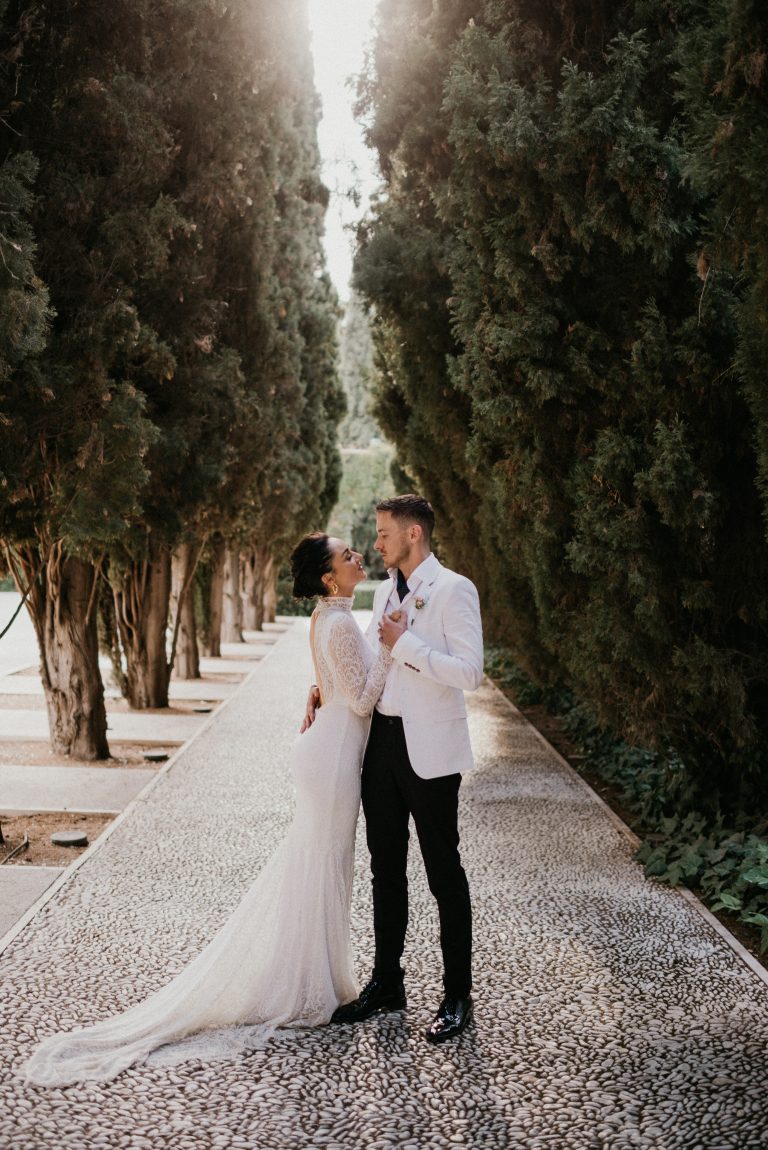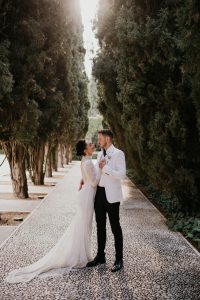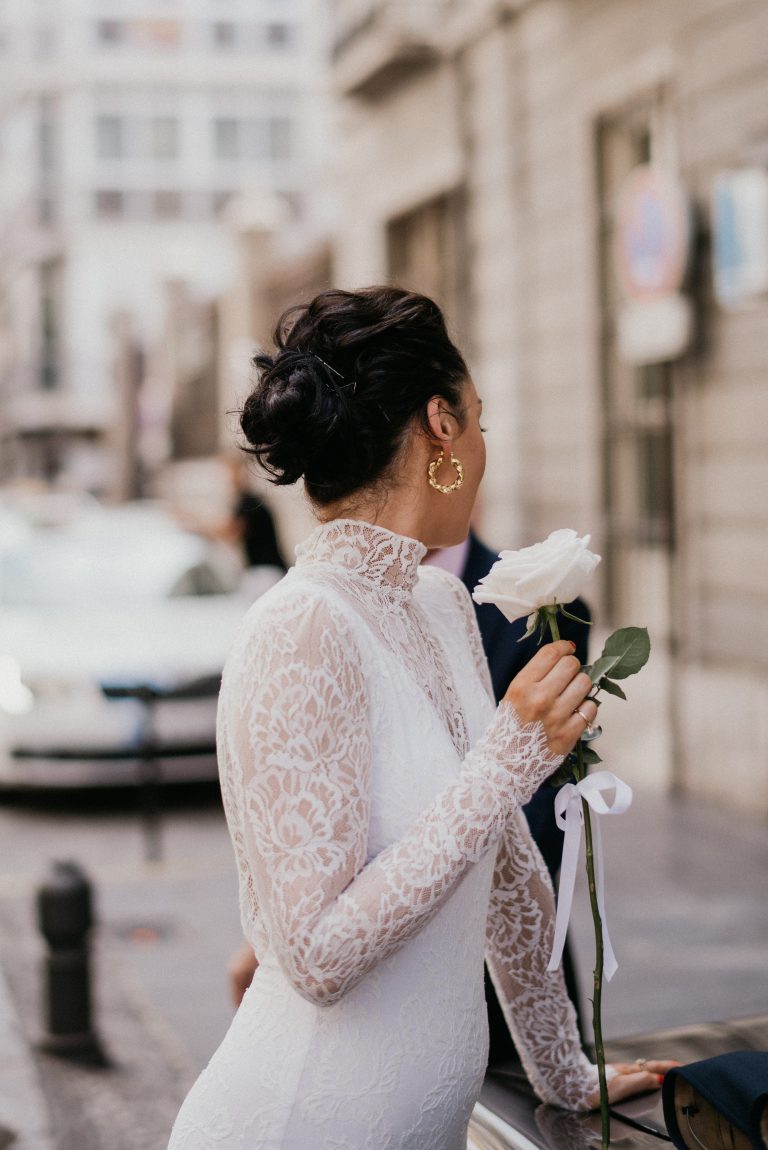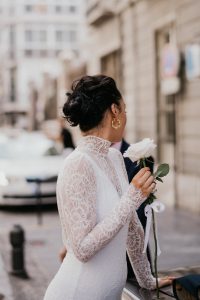 Was it love at first sight?
He told me he loved me after one week and that I was the girl he was going to marry. We fell in love instantly.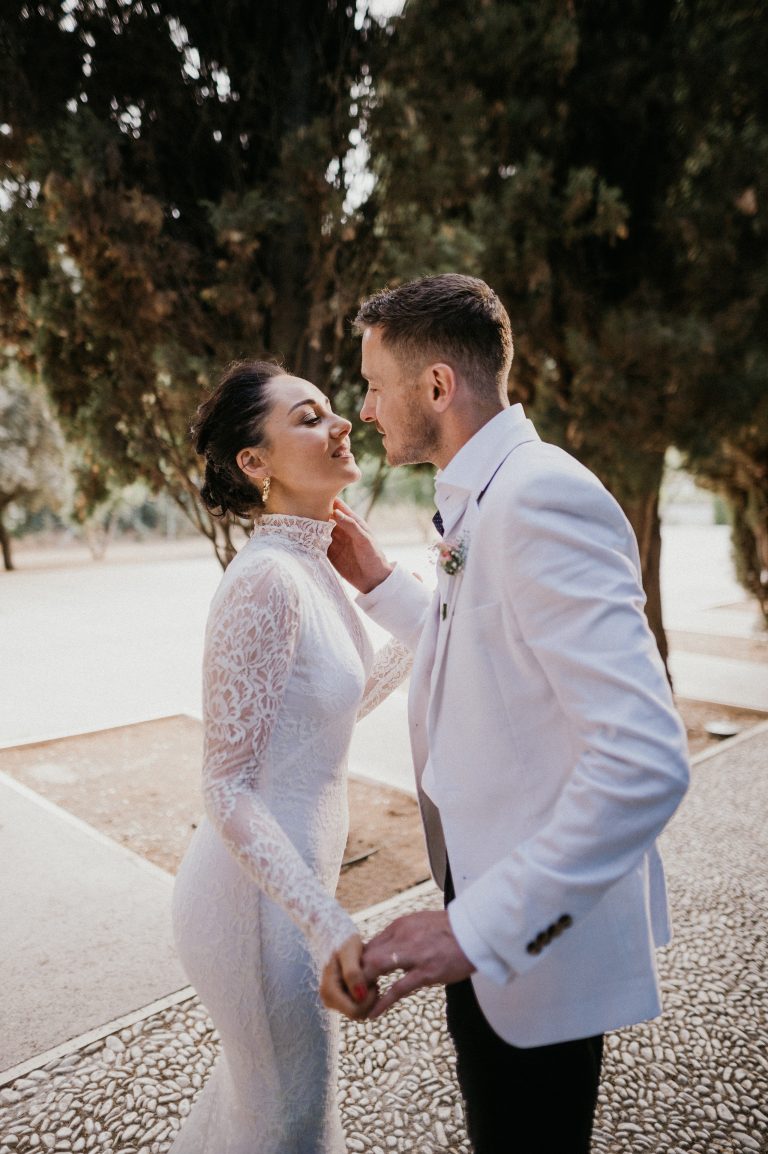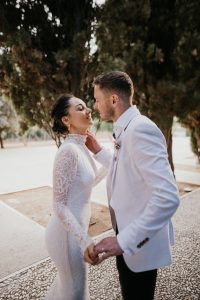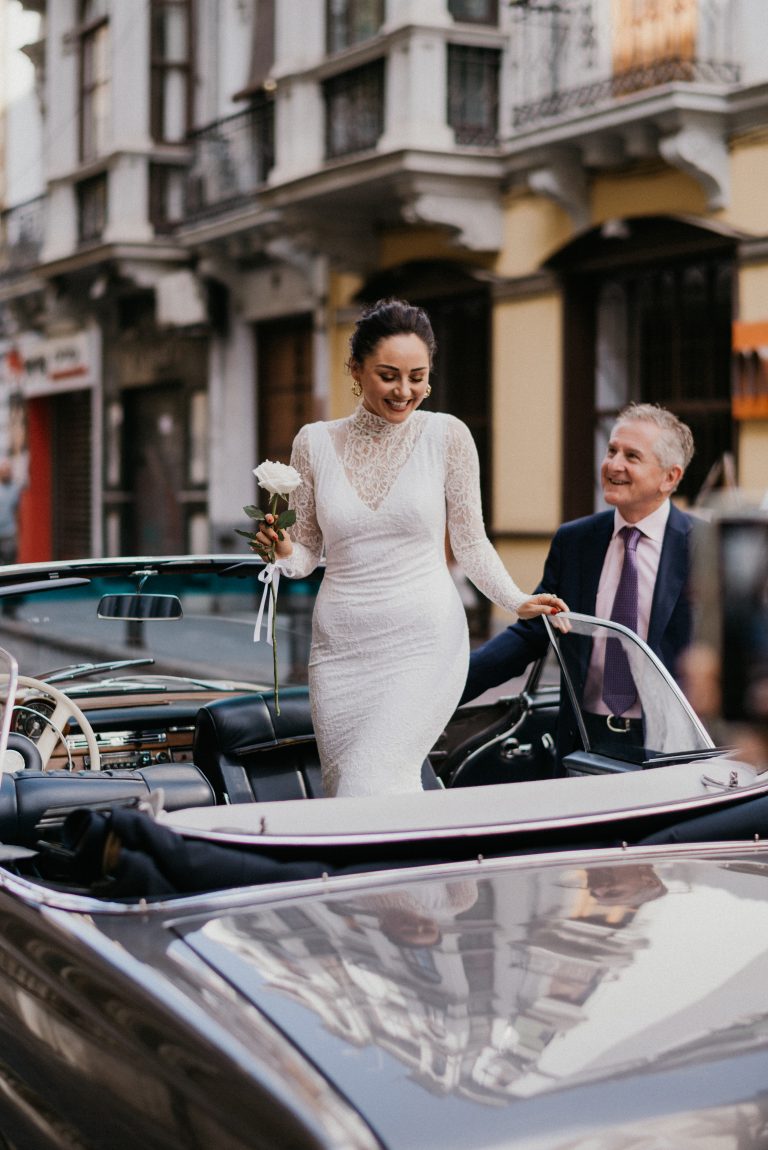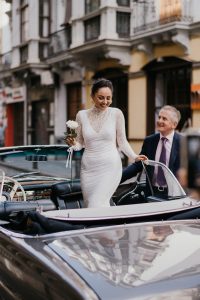 Who proposed and how? Lovely details please!
We dated for 5 years until I was 22 and then he moved to London and I went to LA. We were so young and wanted to experience different things. We always stayed in contact for birthdays and Christmas for the next 5 years until Jack called me one weekday afternoon and asked me to be his date for his 30th birthday party back home in Dublin.
I said yes, he then moved home to Dublin. We moved together to LA for 3 years and on one of our trips home, in May 2017, on Brittas Bay beach he got down on one knee and asked me to marry him. It was perfect!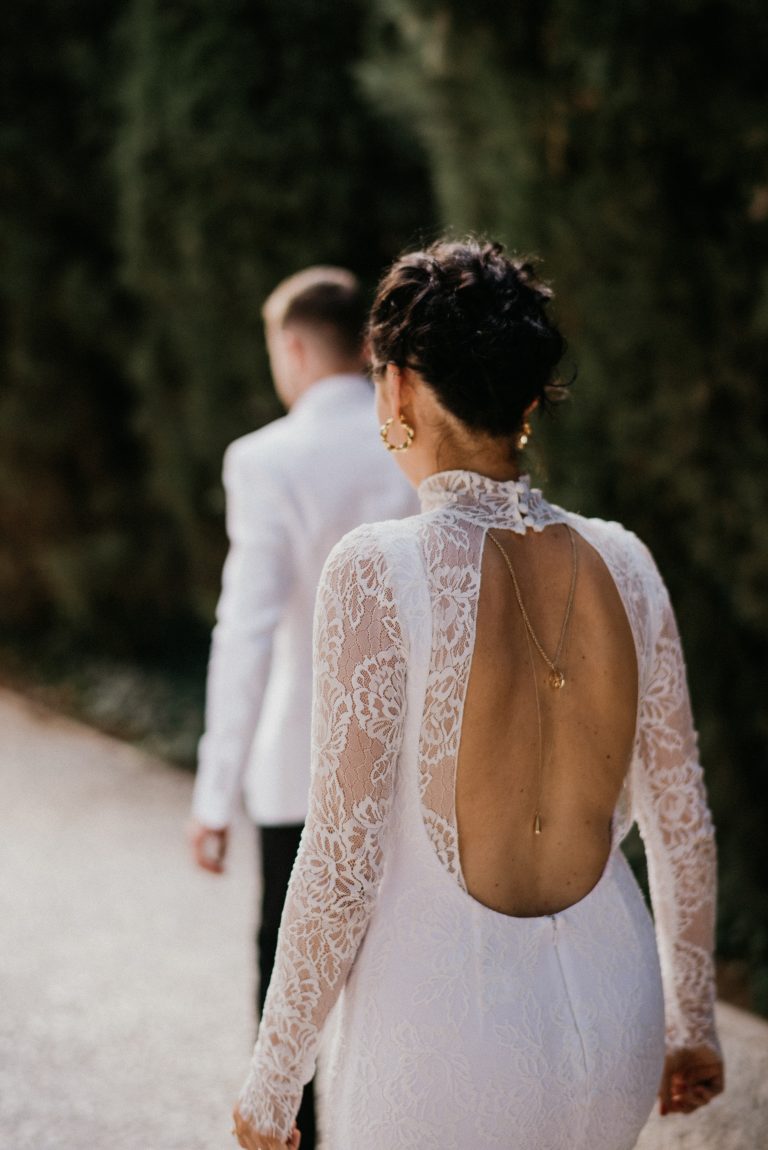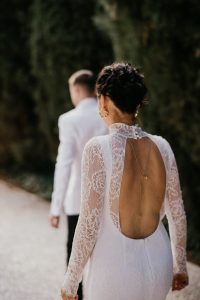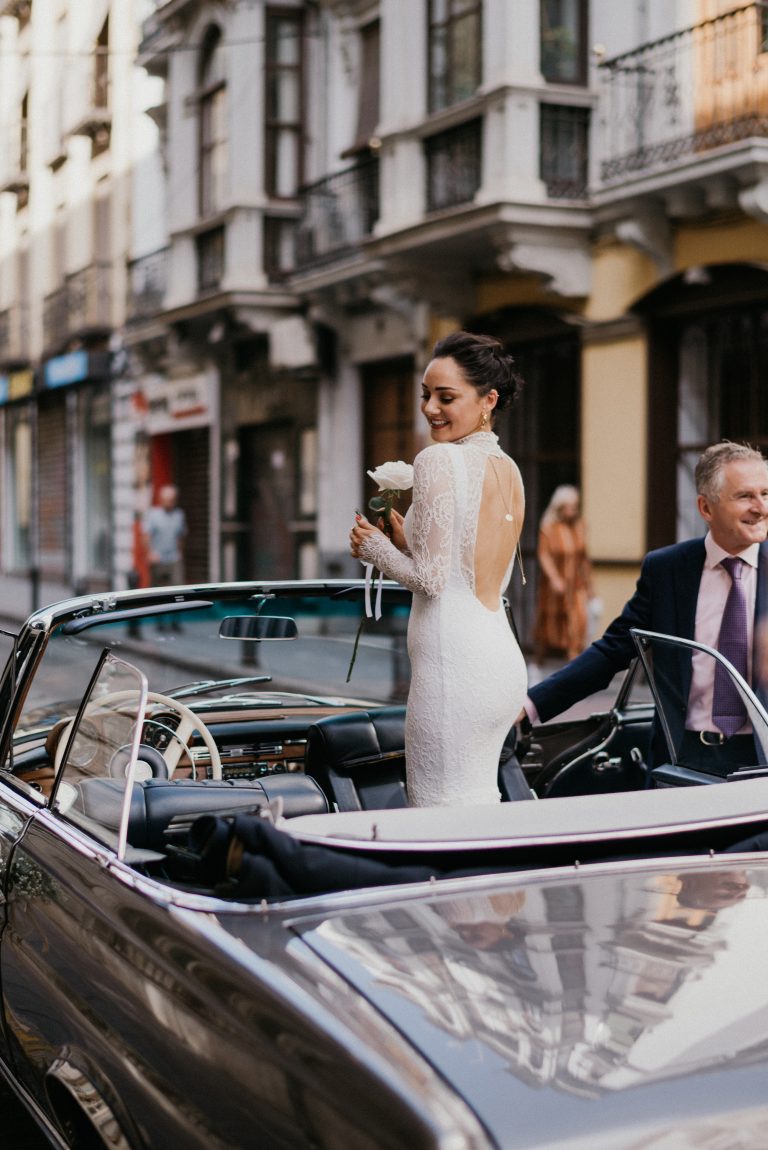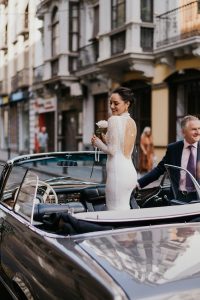 Location and how you found it?
We got married in our favourite city in the world, Granada, which was introduced to us by our special friend Ellie. It's such a beautiful, cultural and artistic city with so much to do. We still get lost every time we are there but love that aspect of it as every corner we turn is so different and beautiful!
The venue, Carmen De Los Chapiteles was our dream venue. It sits above the city of Granada just below the Alhambra Palace and has the most beautiful pink blossom tree in the centre of the courtyard where we had our reception. The view during the day is so beautiful, but at night the city and the Alhambra Palace light up and it really takes your breath away.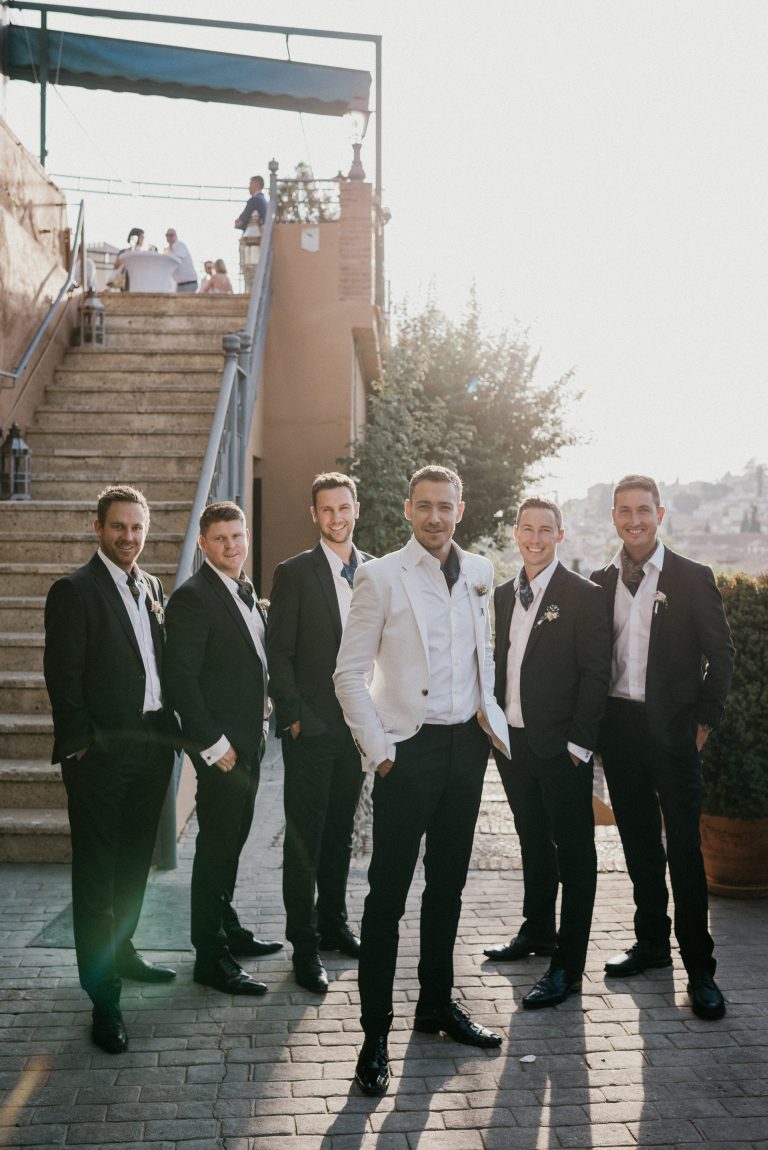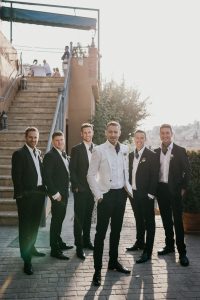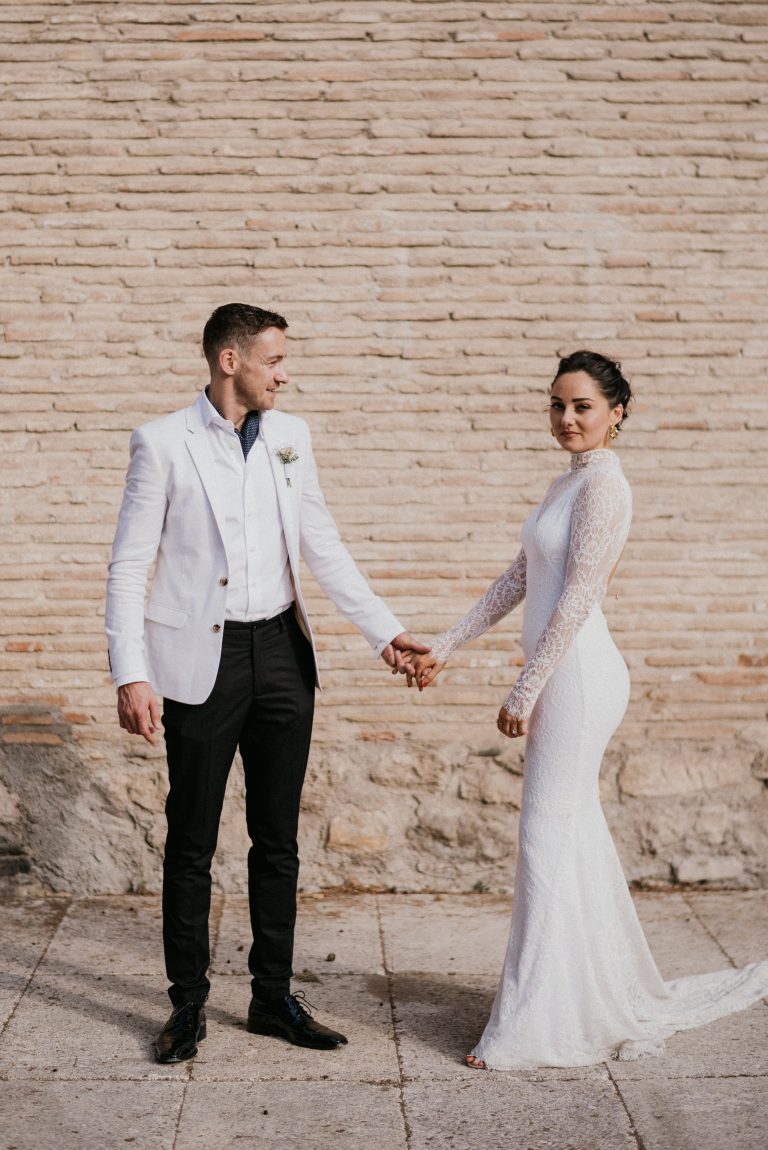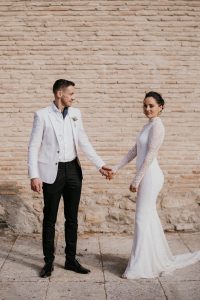 How did you find The Wedding Club? Tell us about that moment when you found and chose your dress – how did it make you feel when you put it on for the first time?
I found The Wedding club online. The girls were so amazing and the dress I chose was the second one I tried on. It was the Sand Sebastian dress by Los Angeles designer Katie May.
I knew it was the one but I wanted to design part of my wedding dress to make it my own. So I ask the designer to send some extra lace so I could design and custom make what I wanted. We added the lace to the top part of the dress and made a high neck with buttons on the back.
Also added lace to the sides of the back of the dress to make it my own. The alterations by The Wedding Club were amazing and brought my design to life.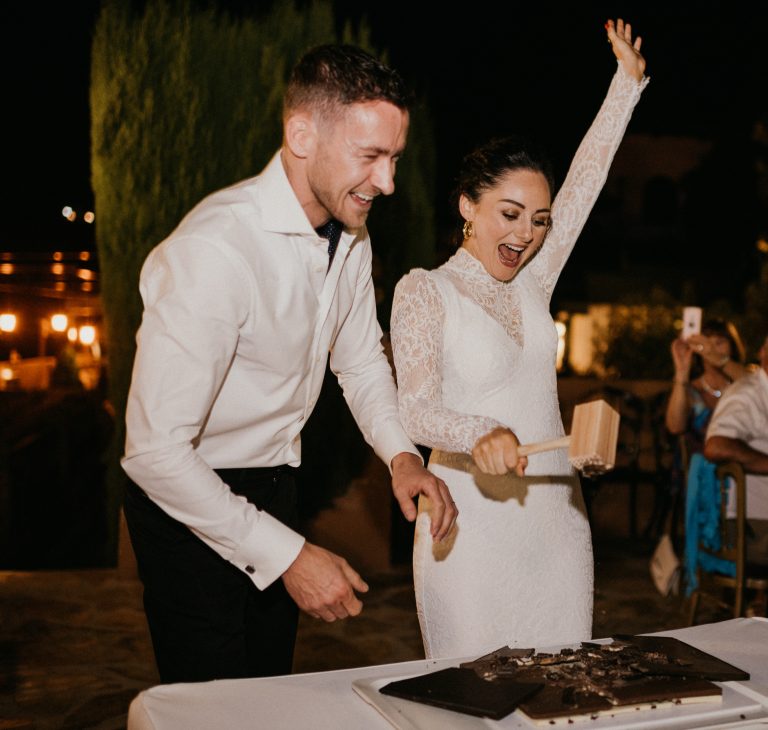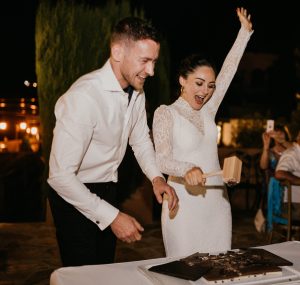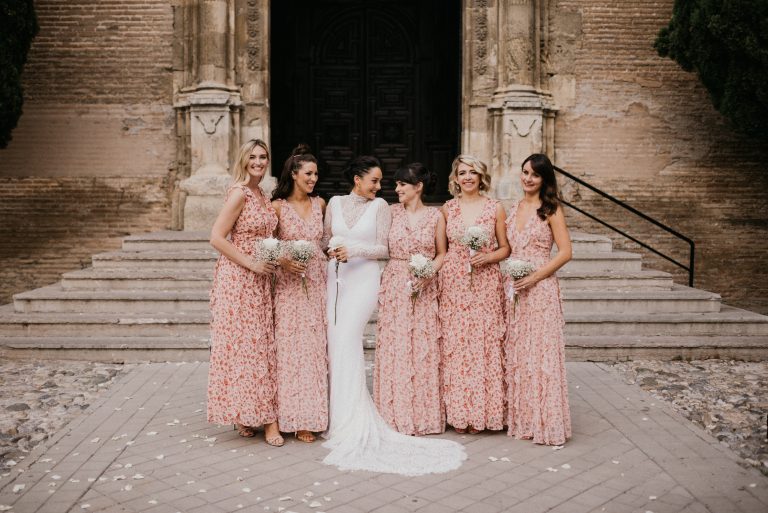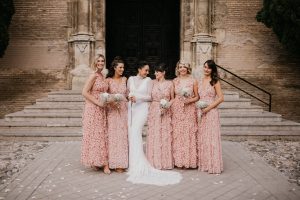 How was the party?
We knew we wanted to do something different for after the dinner and both having theatre backgrounds we wanted to bring some cultural entertainment to the evening. So we all made our way inside to the dining room of the venue for a very special Granada flamenco show. There is something so special about these Spanish dancers and singers, you can really feel the passion in their faces and performance.
After the flamenco show was time to get the party started on the dance floor. Our first dance was Allie Sherlock's cover of Ed Sheeran's Perfect. After about 30 seconds the saxophonist started echoing in the cave by our dance floor and then the party really started with the drums and the DJ.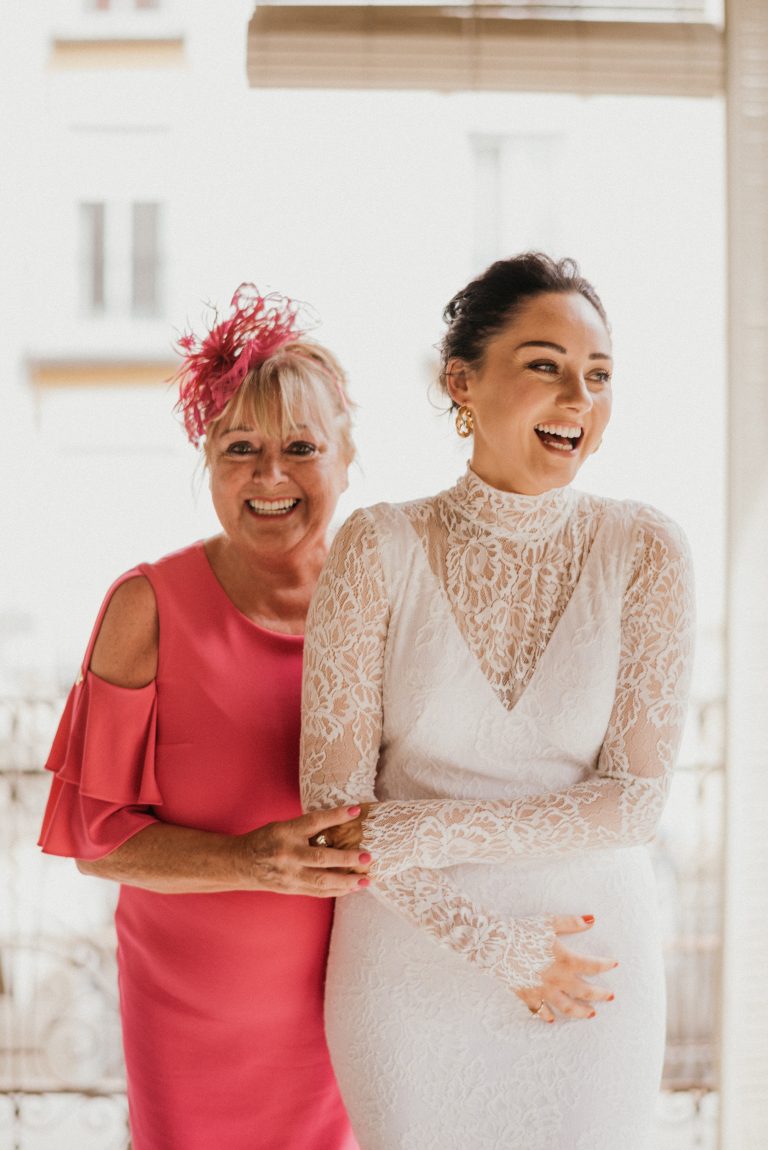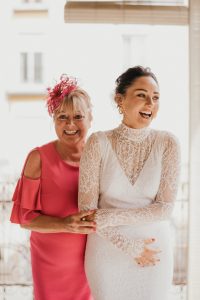 Wedding planning advice for brides to be?
Enjoy every moment in the lead up to the wedding. Assign jobs with each other and days to do different jobs together. Get a wedding planner especially if you are having an abroad wedding, they are not expensive and are so worth it.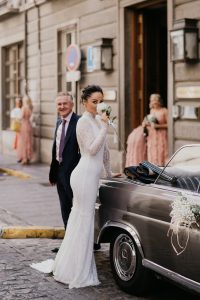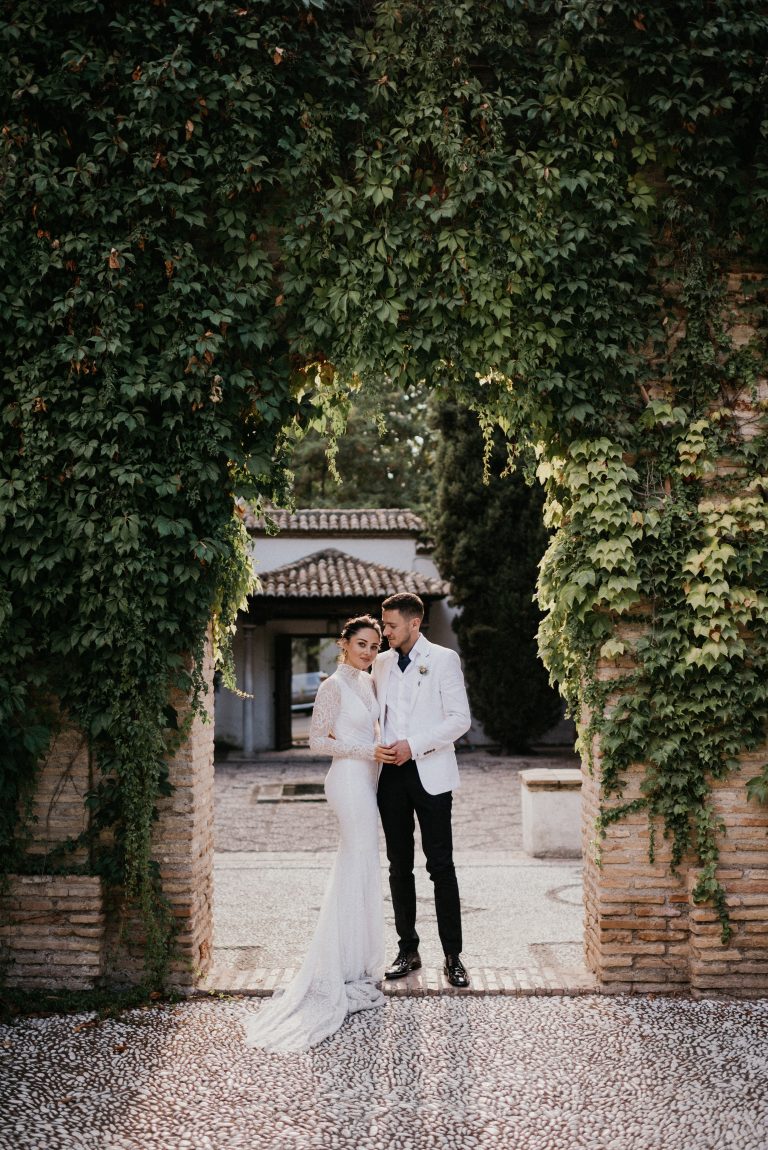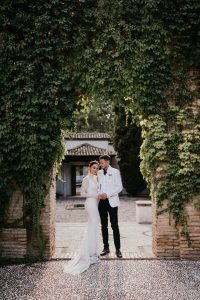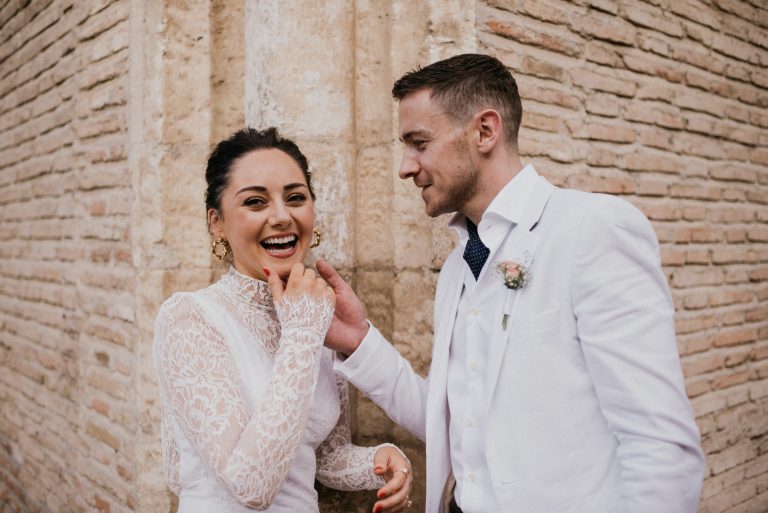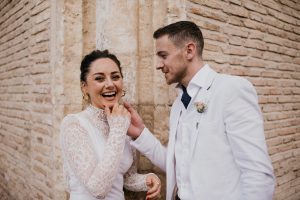 One moment you'll never forget:
Walking up the aisle and seeing my husband, looking the most handsome I've ever seen!
❤️
Dress: Katie May available at The Wedding Club
Photographer: Miguel Soria
Venue: Carmen de los Chapiteles