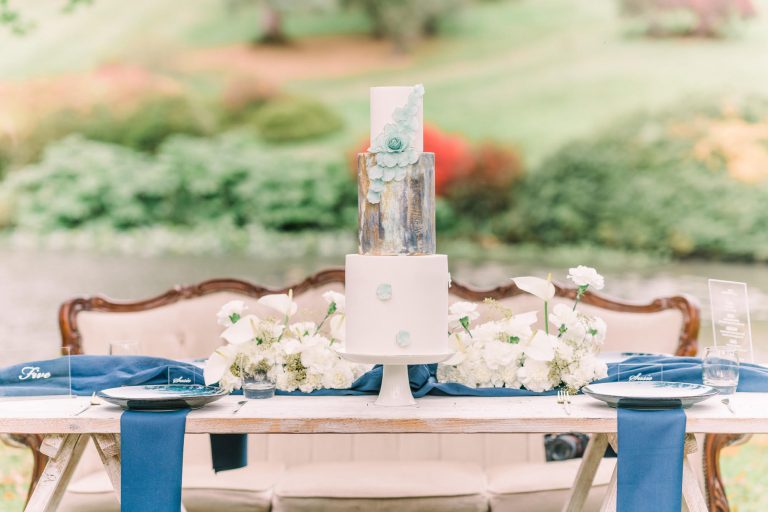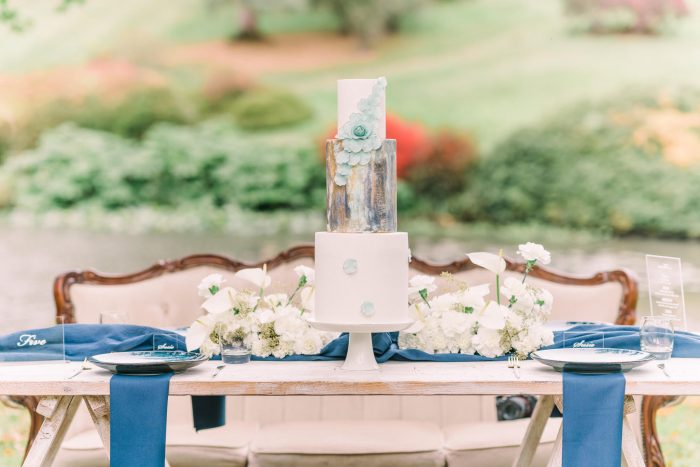 Trending: Pantone's Colour Of The Year
Now, if you haven't heard, 'classic blue' has been Pantone's lucky winner of 2020. So, you know what that means – 'something blue' just upped its cool points!
Cue the perfect way to stay on trend and traditional.
Here are our three favourite picks to give your wedding a twist of classic blue glam.
❤
Denim Daredevil
Denim on a wedding day? How unapologetically bad ass.
We cannot get enough of Denim and Bone's indie-style that takes denim to the next level with their quirky art illustrations and killer edgy aesthetic. A great way to feel comfortable and relaxed during celebrations whist making your bold blue fashion statement.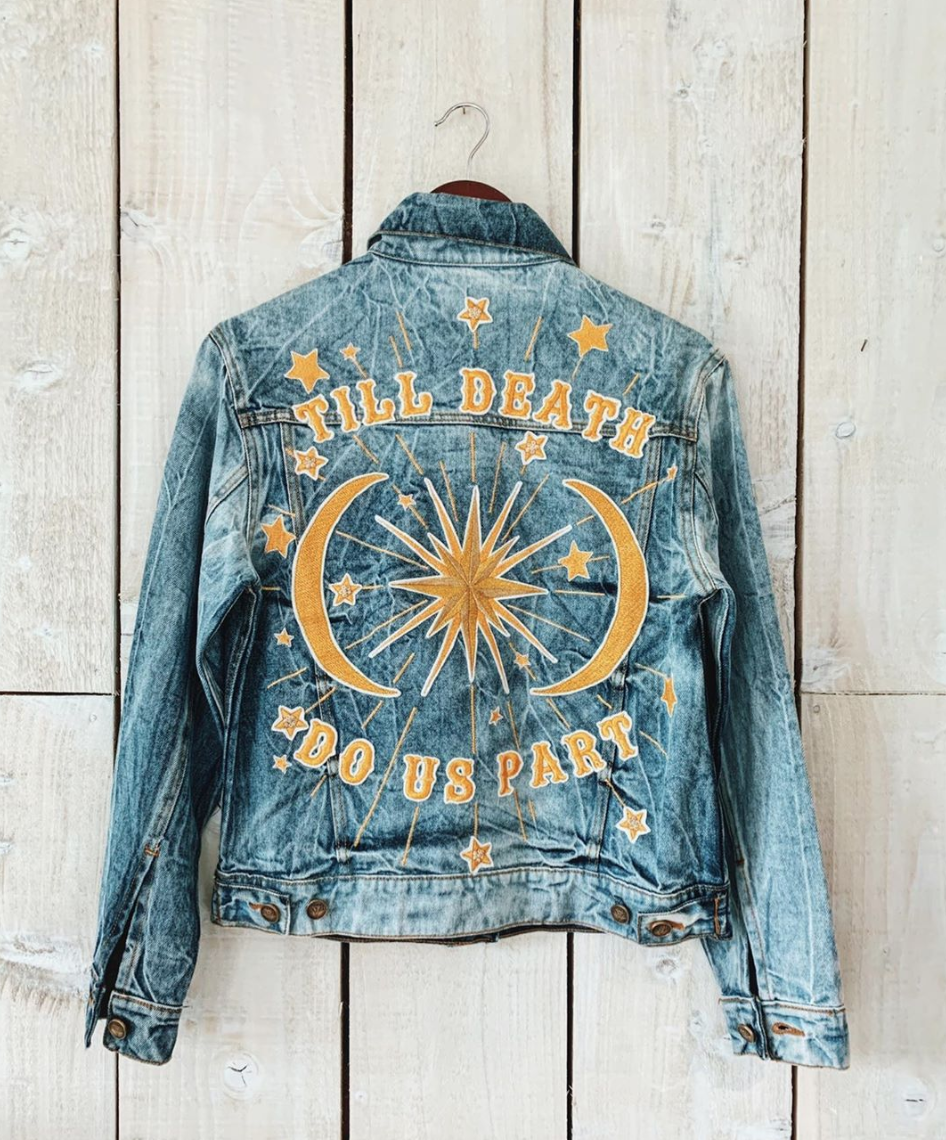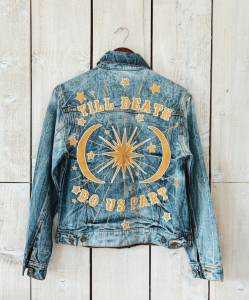 Photo Credit: Denim and Bone
Wanting to keep your classic blue a little more reserved? Why not use your denim jacket as an accessory rather than as part of your outfit, like having it on the back of your chair for photographs – so Instagrammable!
Blue Is For Shoes
*Strut Strut Strut* down the aisle to your soulmate – empowered and fierce.
Aruna Seth knows how to make blue a colour you'll never want to take off! Think bold blue court heels with a sparkly butterfly embellishment. This untraditional look works so well we're dying for it to trend.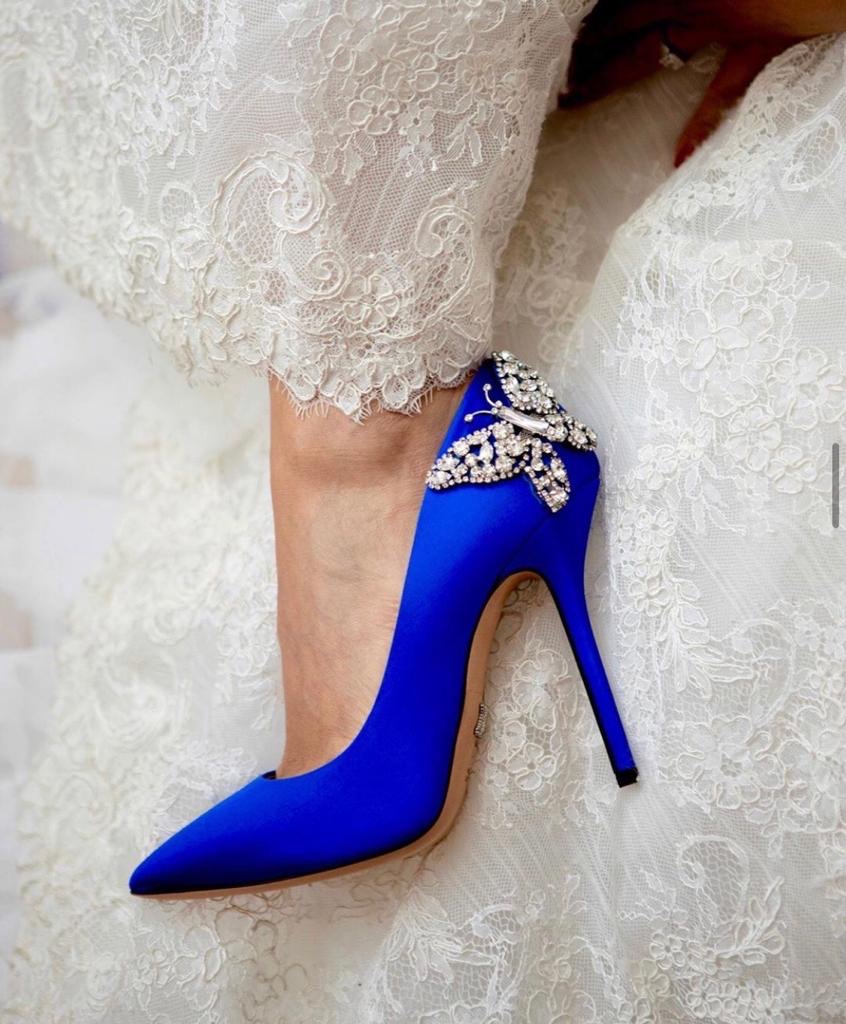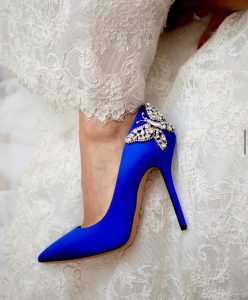 Photo Credit:
Desperate to wear them but scared to risk it? We know the feeling, so why not keep it as your wedding party shoe for outfit No.2 of the night. Twirl, box step or shimmy the night away (depending on your moves) in these beauties.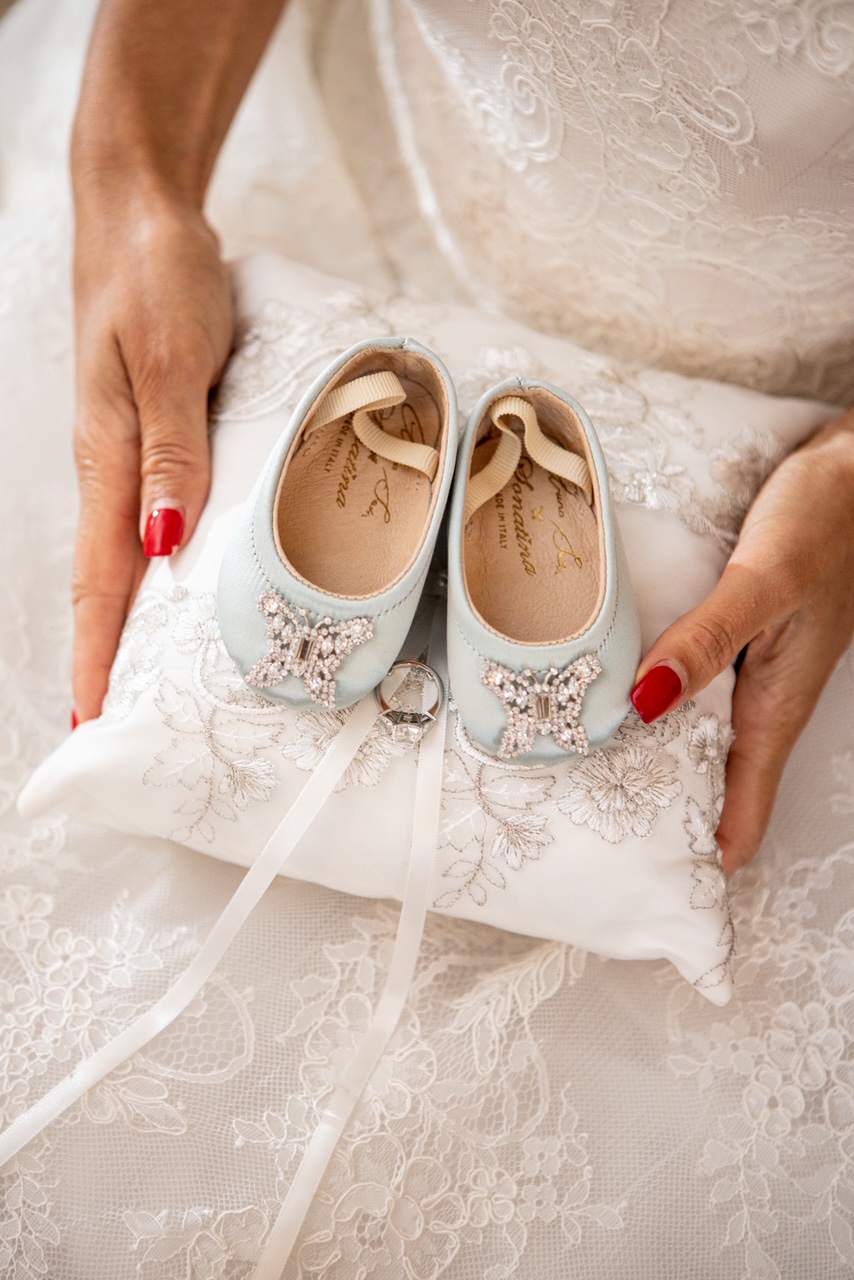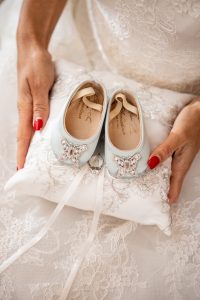 Photo Credit:
Still not 100% convinced? Aruna Seth won't let you down, especially with the blue baby shoe range. This is simply the pinnacle of adorable! Perfect for your little one or a close family member or friend's little one. Its sentimental, and still lets you rock blue at your wedding!
What a cuteness overload!
Turns Out You Can Have Your Cake And Eat It
Who would have guessed you could have your something blue as the wedding cake?!
It's genius and we love it!
Monannie Luxury Cakes and Desserts had to be our inspiration for this as their beautifully designed wedding cakes combine style and romance in one tasty fluffy bite. *insert tummy rumble sound effect*
Anybody else suddenly got a massive craving for cake?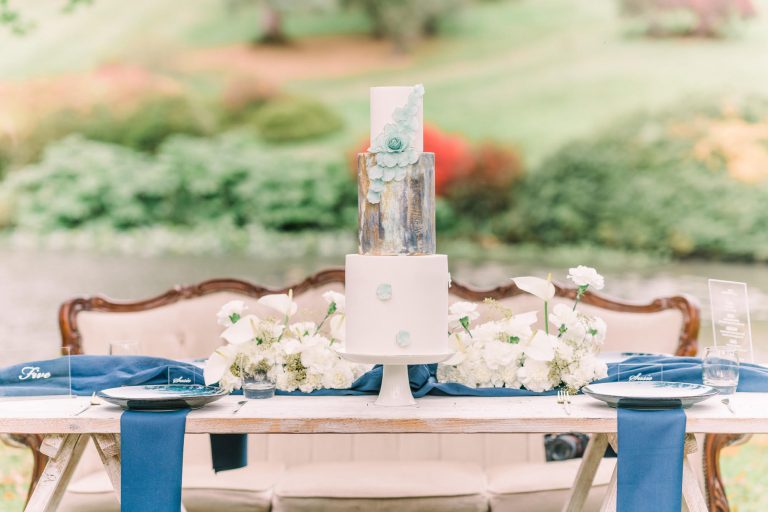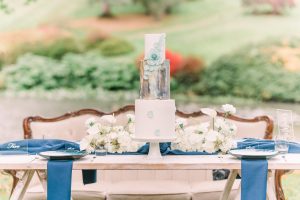 Photo Credit: Ioanaporavweddings
It's a subtle way of incorporating Pantones colour of the year and a guaranteed way of leaving your guests in awe!
A cake so exquisite you'll be sad to cut it, but what a perfect centre piece it'll make!
Get Yo' Blue On
We love this blue trend and want to see your take on Pantones colour of the year!
So, please do send over any pics you have of the something blue you used/will be using on your wedding day – we will then share our fave ideas on a special reader inspired blog!
Drop TWC an email at: kelly@thewedding-club.co.uk
Detailed Image Credits:
Wedding Cake:
Venue – @hydeestatesussex
Table, Linen and Plates: @cohire
Place Names (Agate slices) – @paintandinkstudio
Flowers – @amandajaneflowers
Concept and Planning – @freydepaolimua and @inspiredbysusieevans
Sofa – @toasthq