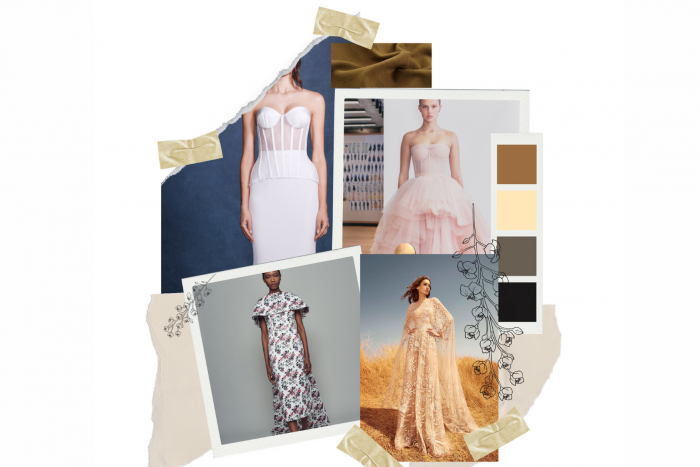 Be Inspired: Bring The Catwalk To The Aisle
Forget walk a hallway like a runway – walk the aisle like a runway. It may not be as catchy, but your wedding day is the perfect opportunity to sashay down the aisle embodying your inner Naomi Campbell.
Inspired by the catwalks of fashion weeks '21, here is a list of the top trends editors loved and how to emulate them in your wedding gown.
THE BRALETTE
From Dior to Givenchy, mid-riffs were on show and now with warmer days ahead a wedding abroad is looking ever so appealing. Why not embrace this trend with Yolan Cris, J.ANDREATTA or NEWHITE IV collection. A look for the bride who wants to show off her figure, yet retain a nod to the classic A line silhouette with a modern reboot. This trend is versatile to the environment and can be a freer, cooler way to enjoy your day.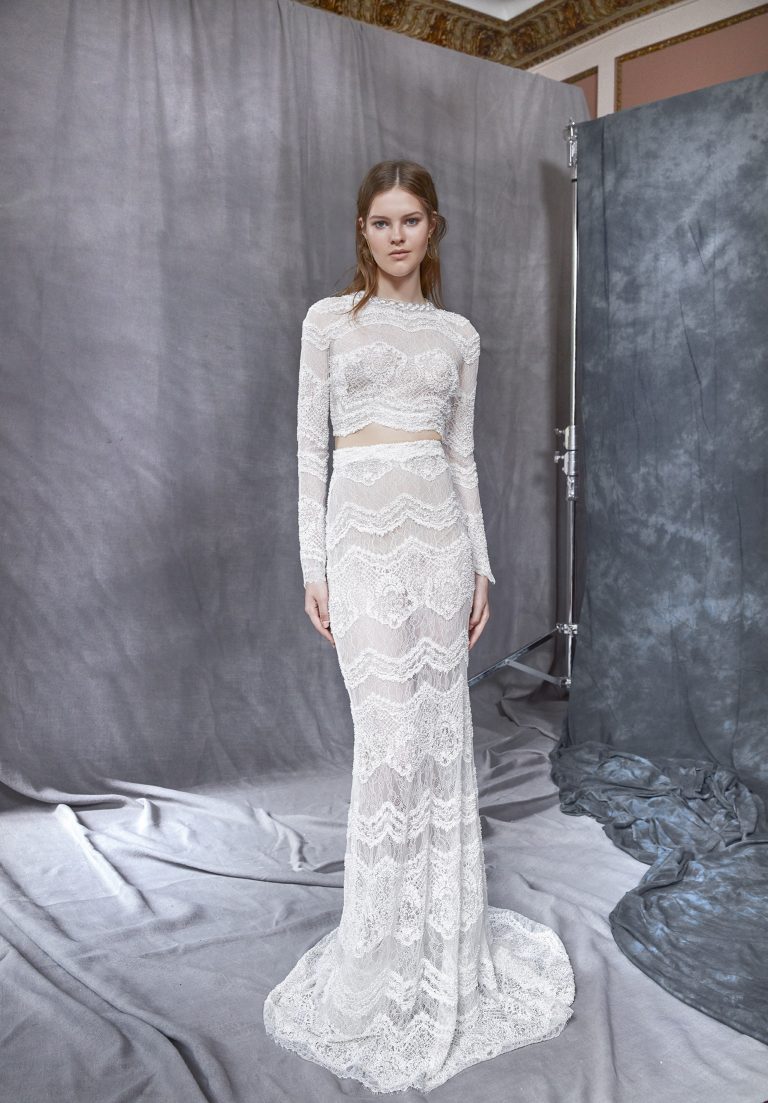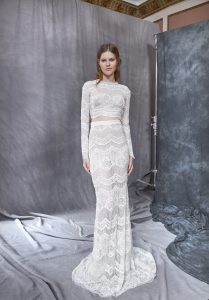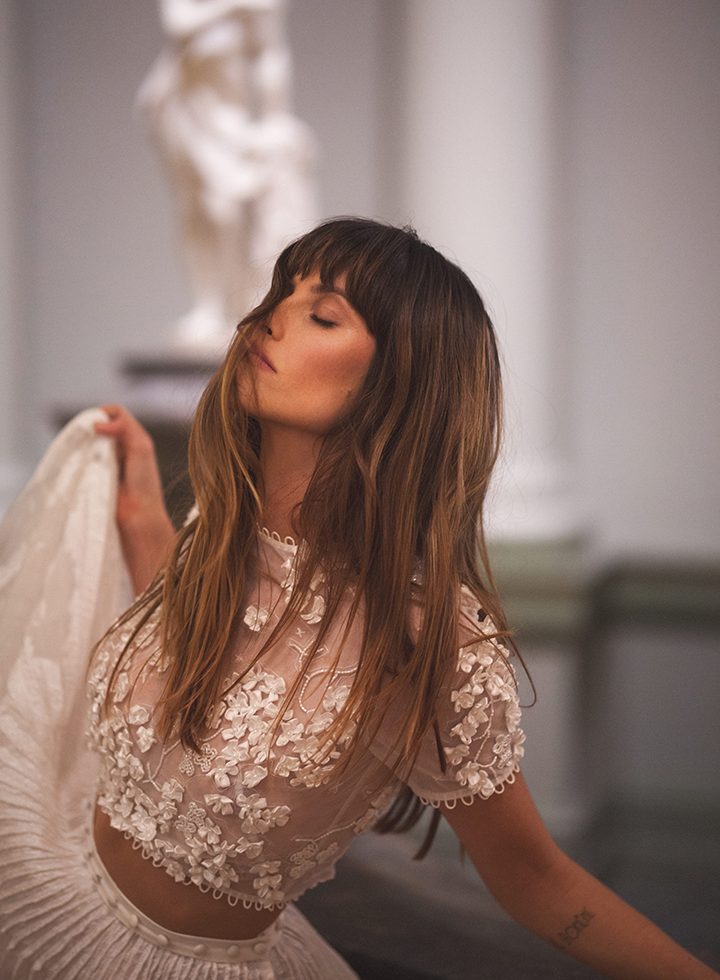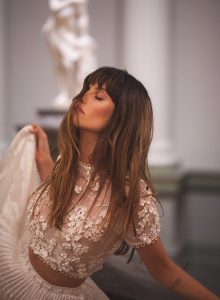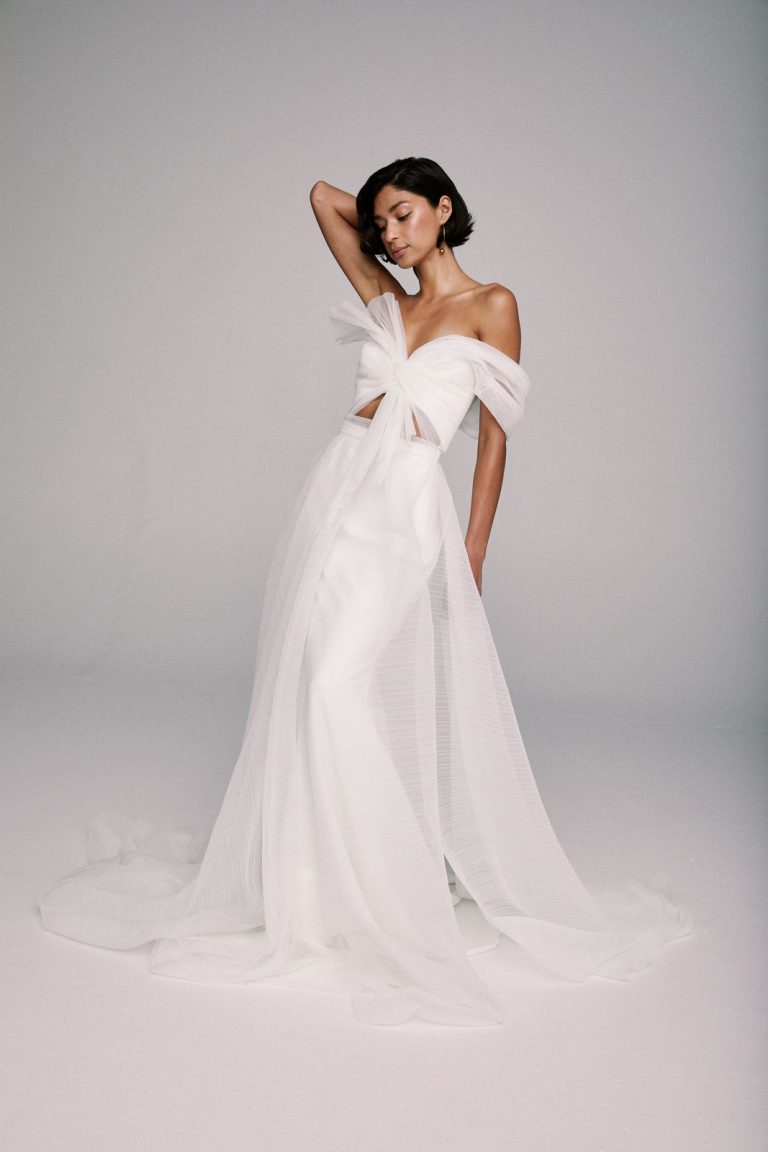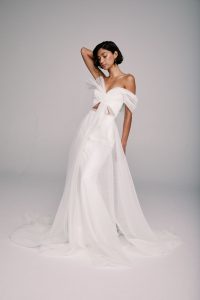 CUTOUTS
If the Bralette trend was a little too much for you, but you want to capitalise on the shift of showing a flash of flesh, which we see on the Fendi and Miu Miu catwalks, why not give a little peek-a-boo look from Carolina Herrera, Yolan Cris or Rue de Seine a try.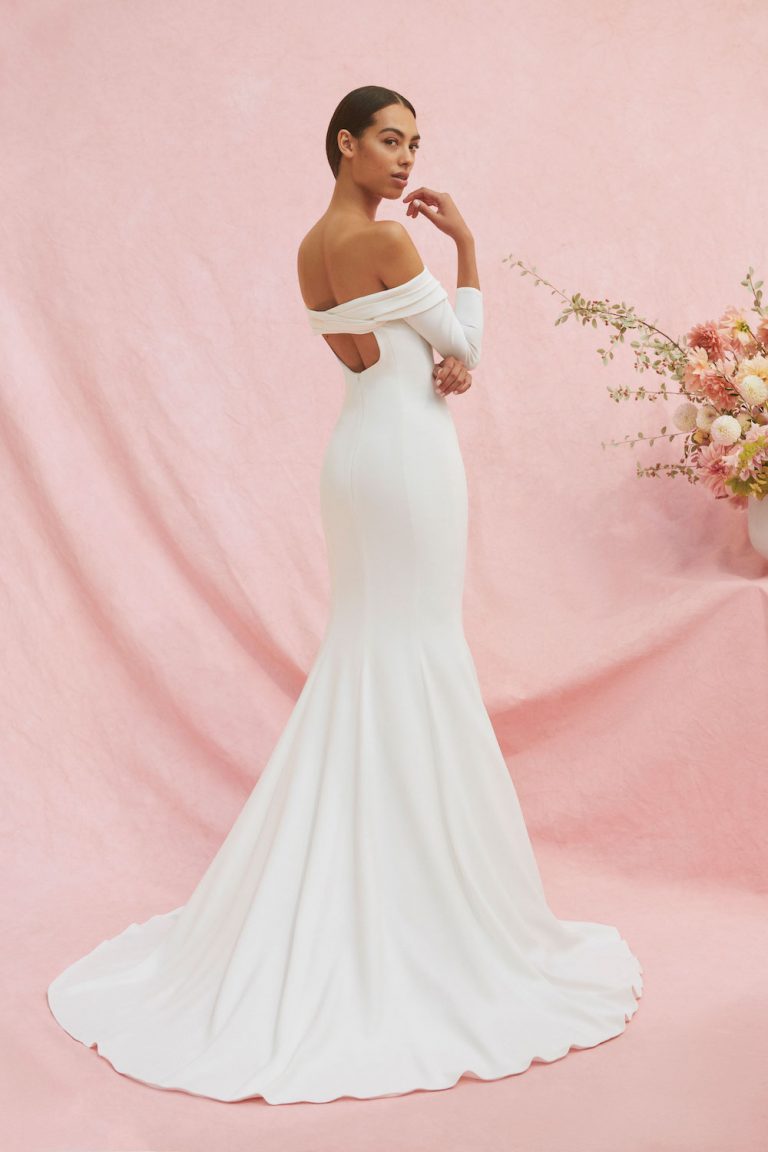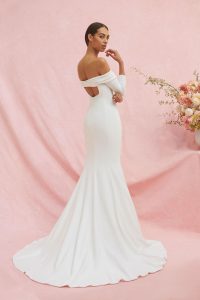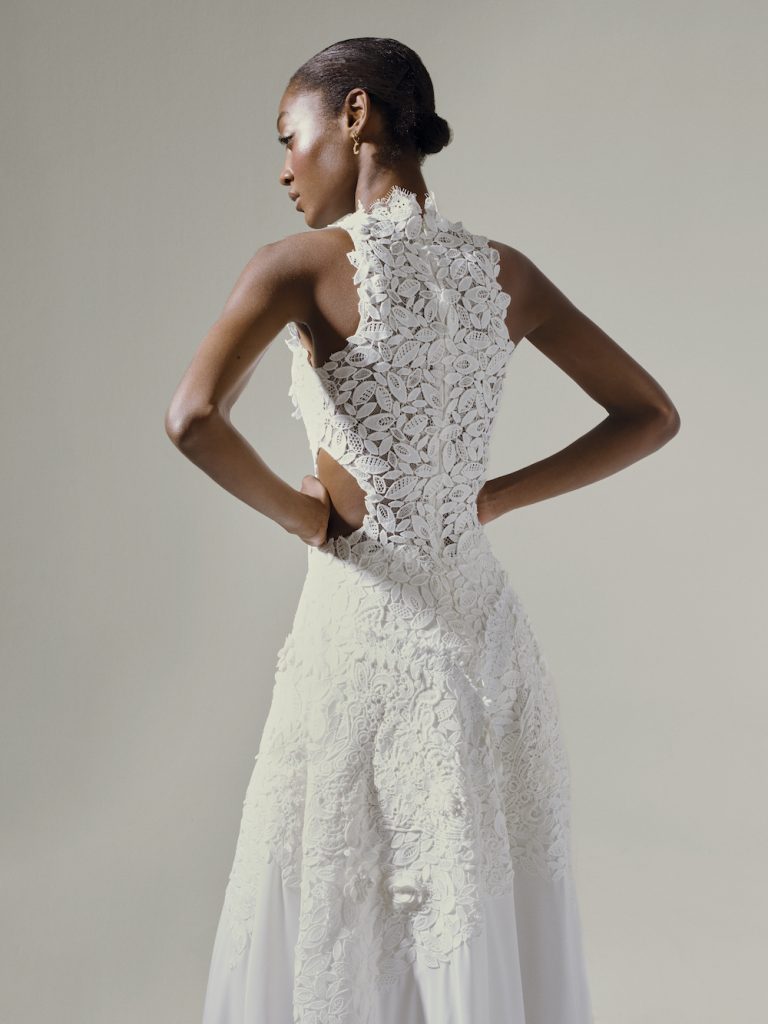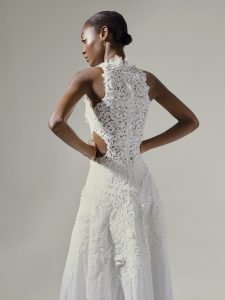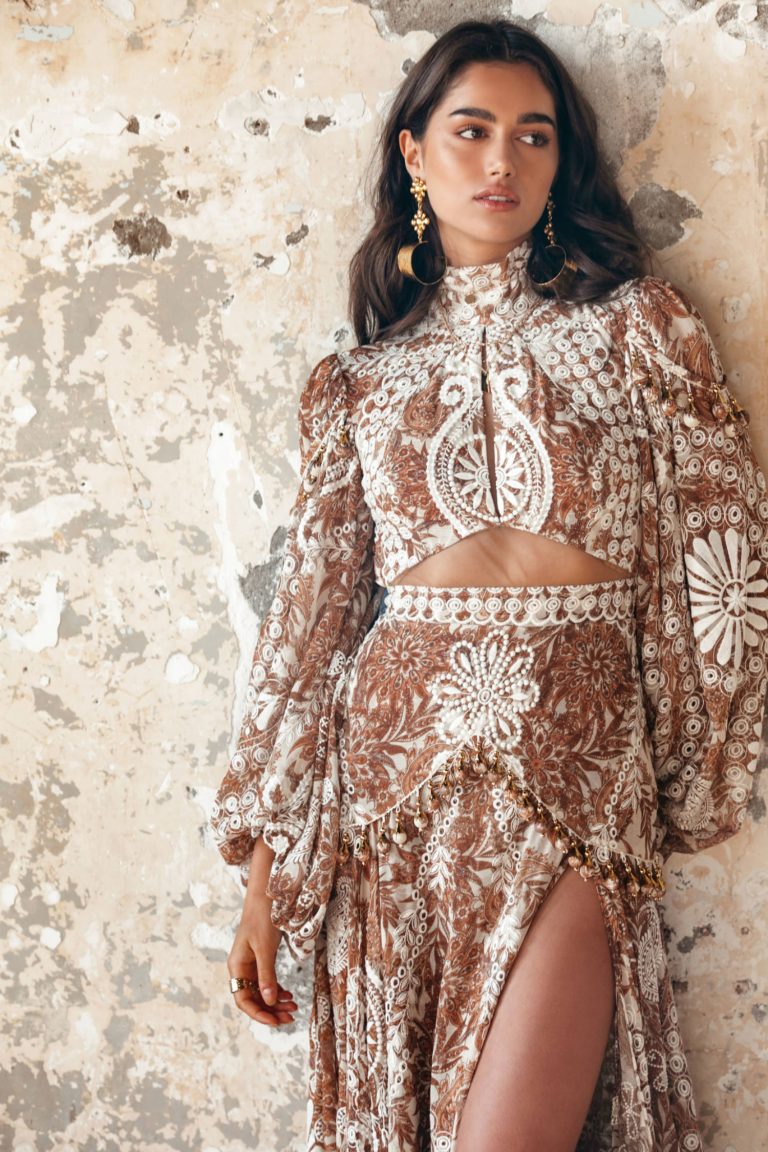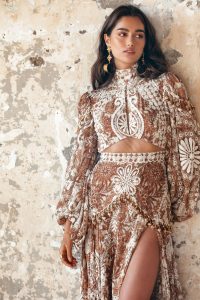 FLOATY MAXI
Romantic and oozing femininity take inspiration from the runways of Erdem and Valentino. A whimsical, ethereal approach to bridal wear, whether you choose to embrace pleats or go simple and clean, Savannah Miller or COSTARELLOS could be the designer for you.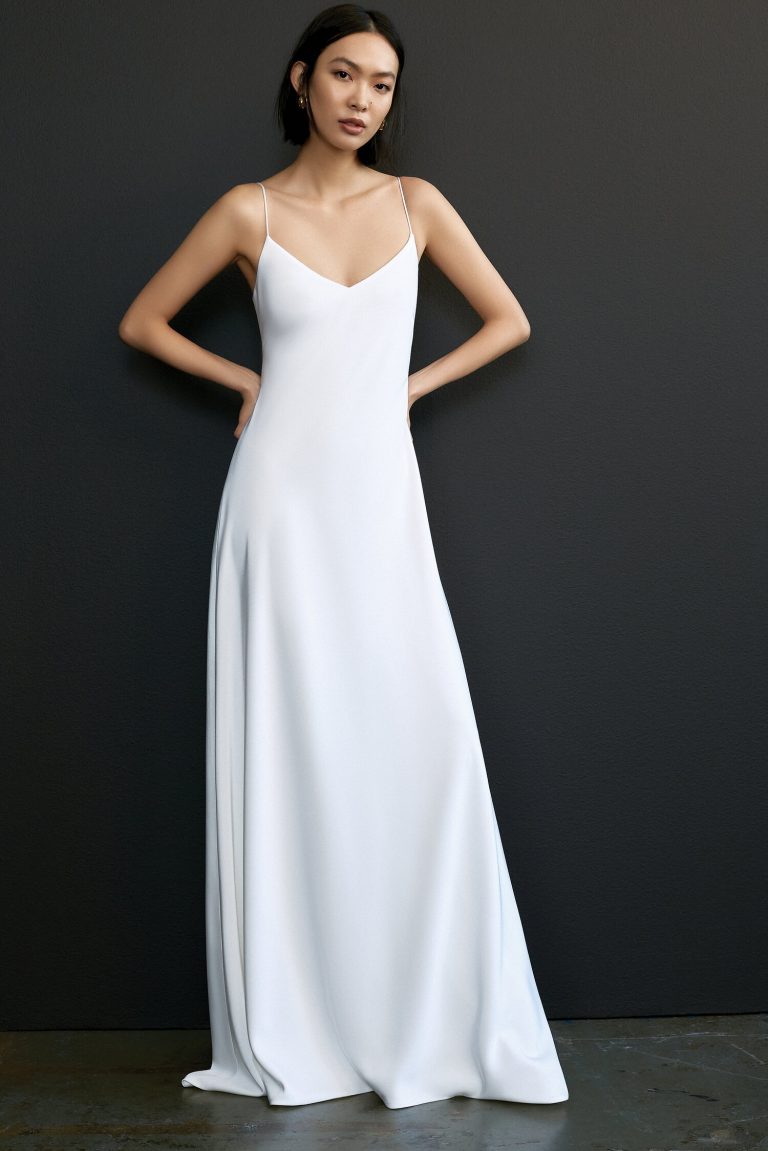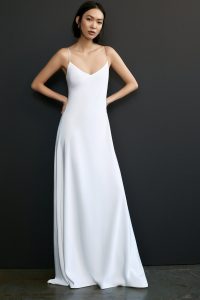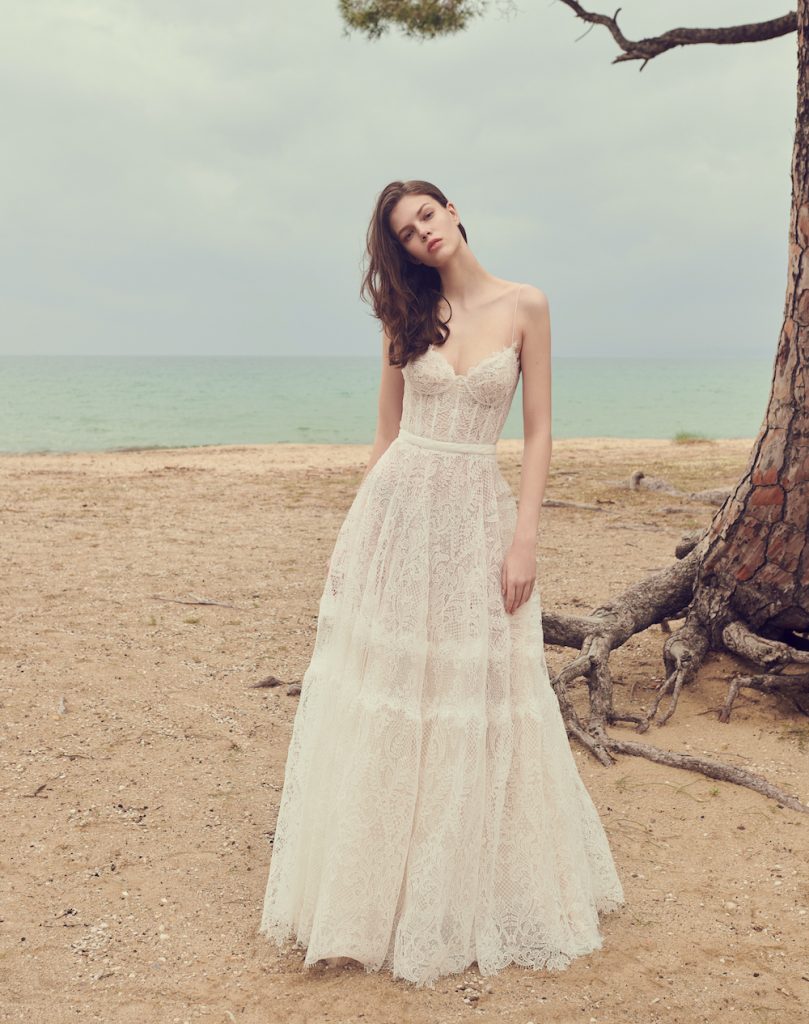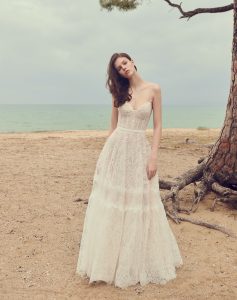 SEQUIN SENSATION
Nights out may seem a thing of the past but if you want to add that touch of extra sparkle, bringing an infusion of Studio 54 vibes that would not be out of place on the runways of Balmain or Celine, try Berta or CHOSEN BY KYHA, who seem to couple the right amount of sparkle, whilst retaining that bridal je ne sais quoi.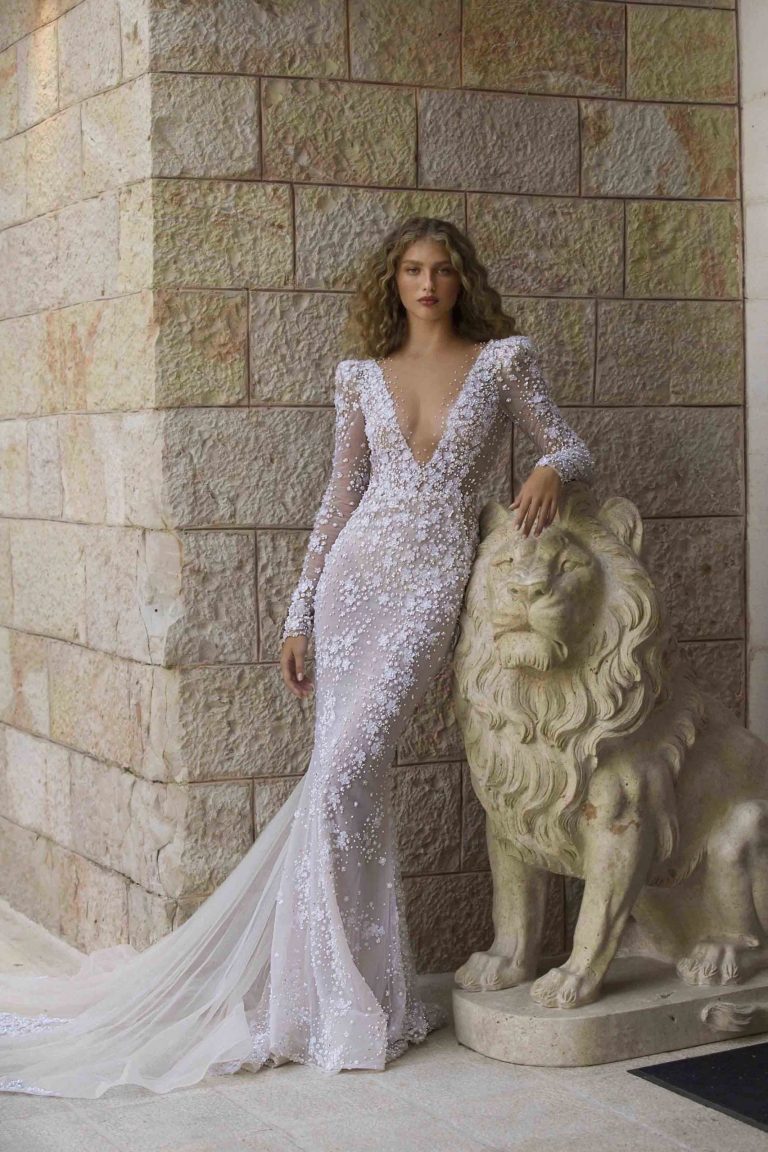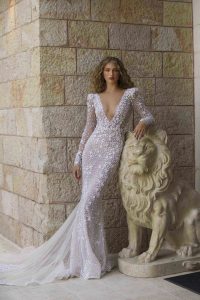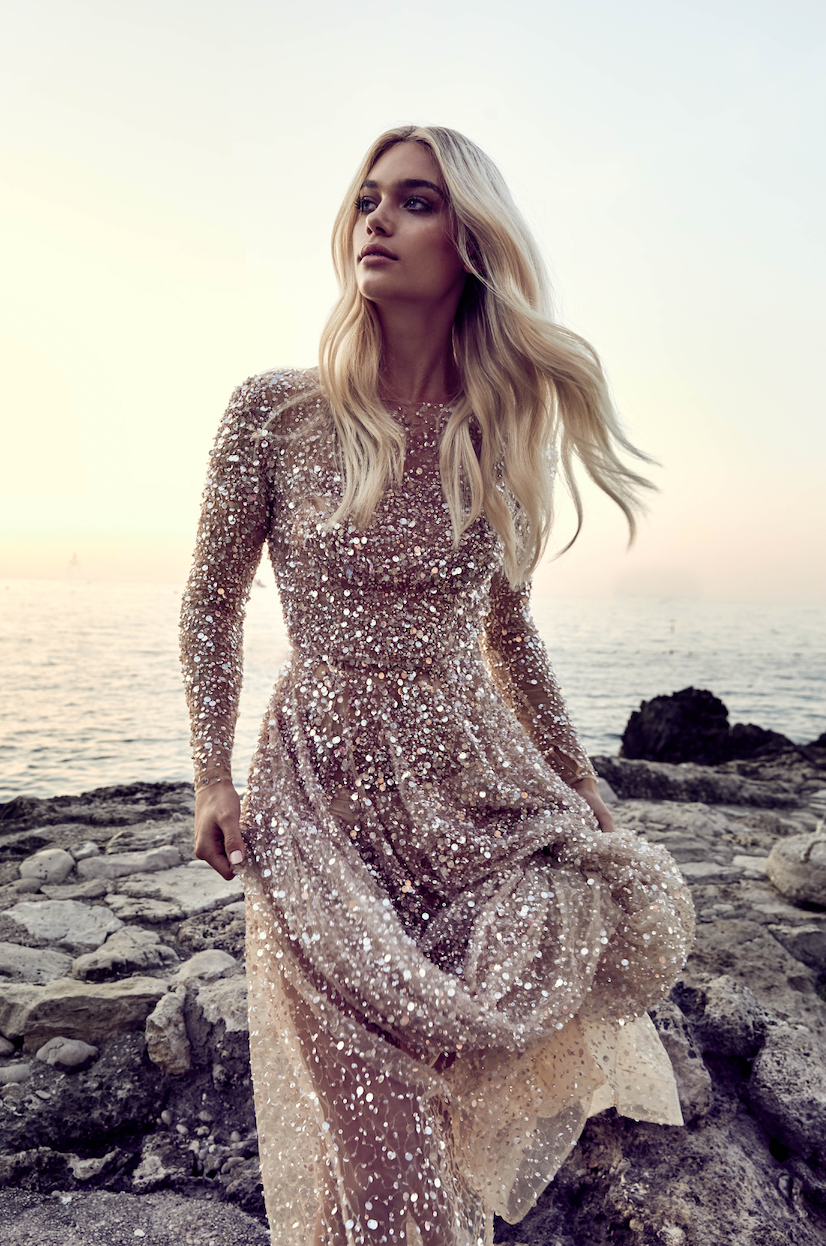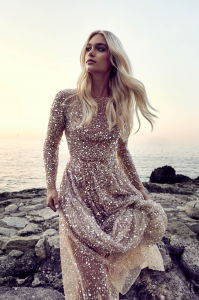 A REVERSE CORSET
A favourite for Alexander McQueen and Vivienne Westwood, this bridal staple usually reserved for inside, is making a resurgence as a focal point and being placed front and centre of the bodice design. Why not explore Verdin, for the ultimate bodice cinch.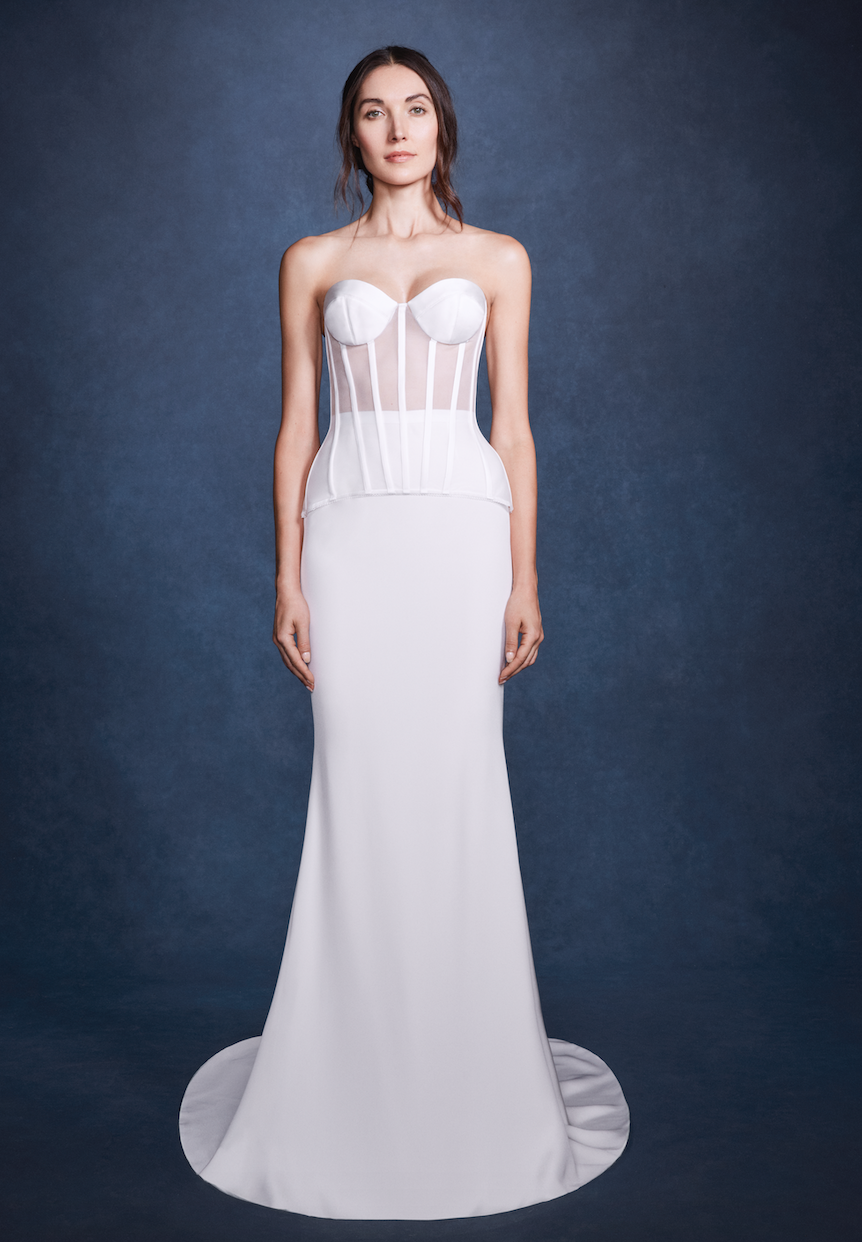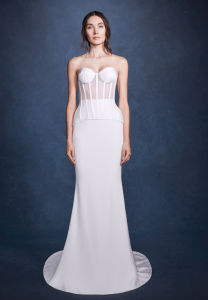 FISHNET
2020 felt like a battle and as we know love can pull through anything, so why not try chainmail and fishnet as the new textile of choice for your wedding day. We're not talking about tights, think Burberry and Balenciaga. Try out Naeem Khan or Berta for a tough, yet sexy approach for bridal wear.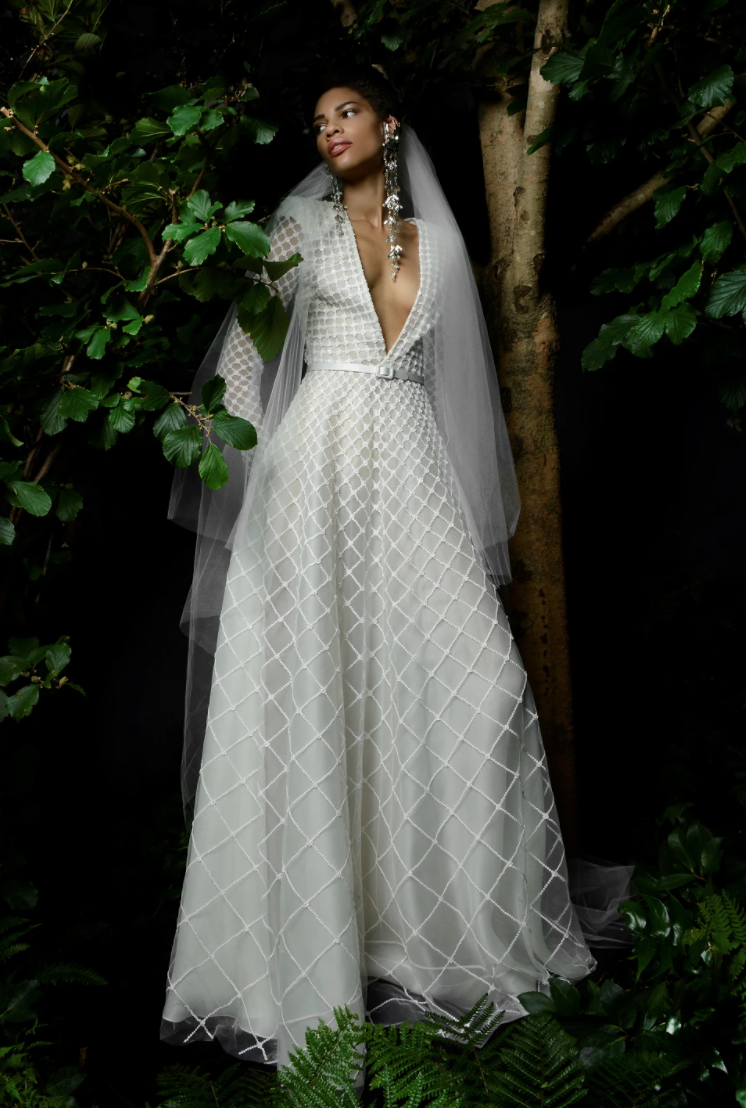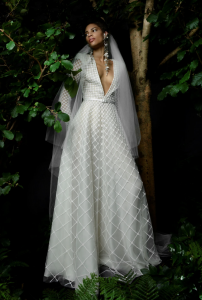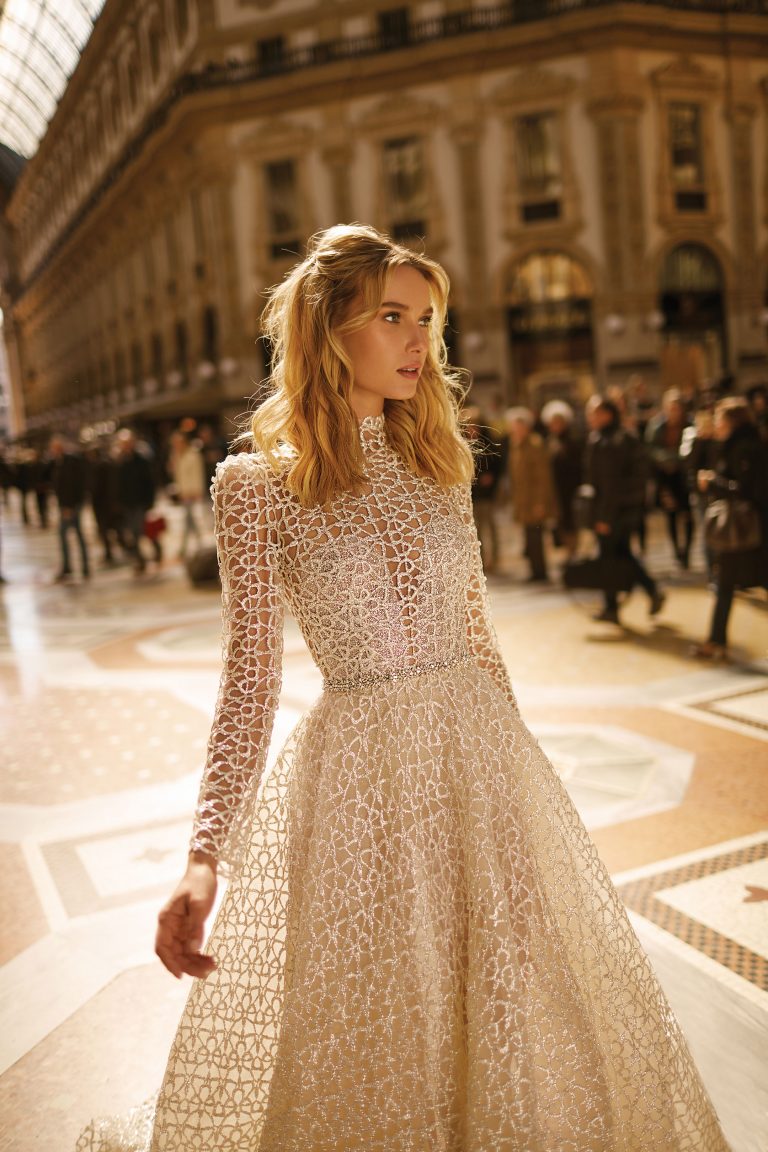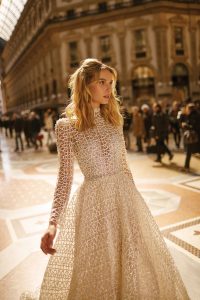 CAPED WONDER
Capes are not exclusively reserved for superheroes this Spring and this design feature is guaranteed to complete any fantasy bridal look. Full of escapism and inspired by the runways of Emilia Wickstead and Simone Rocha. Let Verdin or Zuhair Murad provide the romance of a veil through the drama of a dress.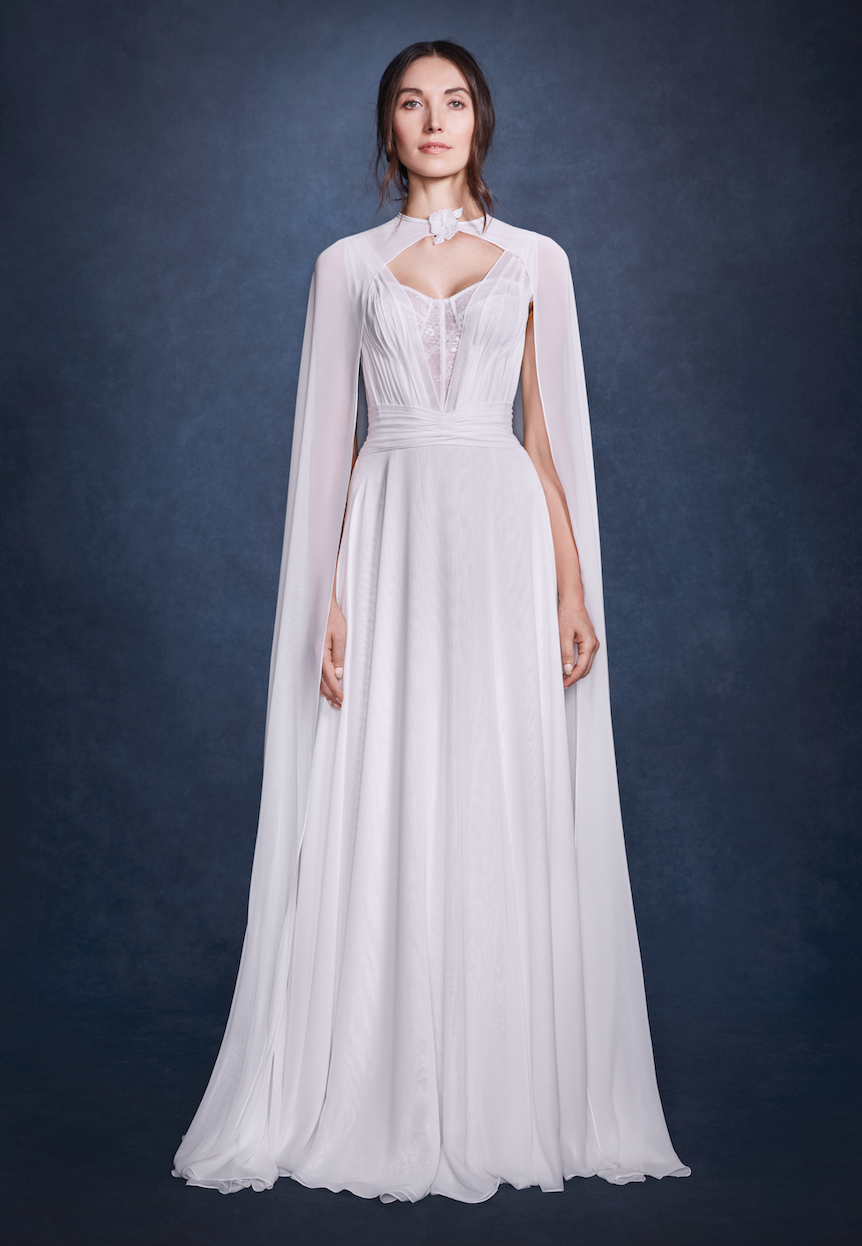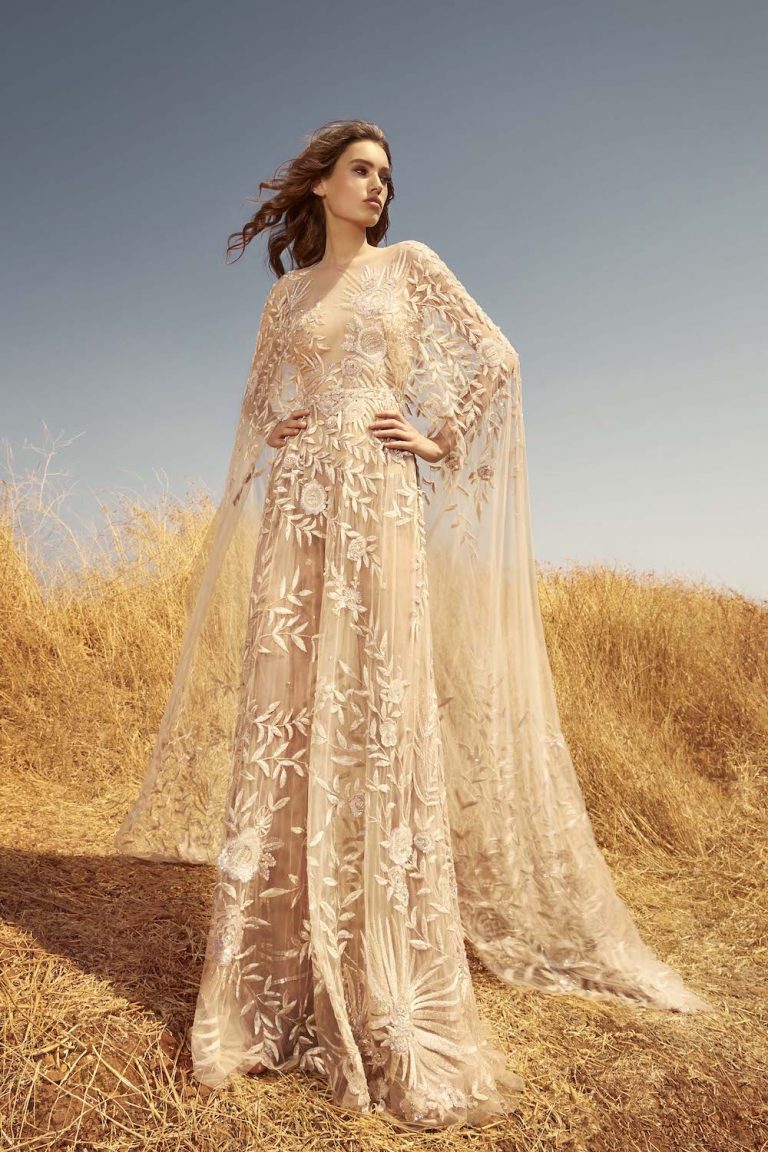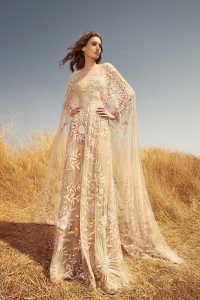 ❤️
All designs shown are available at our showrooms – either permanently or in an upcoming trunk show.
Call us on +44 12 1440 8276 for further info and/or to book an appointment.