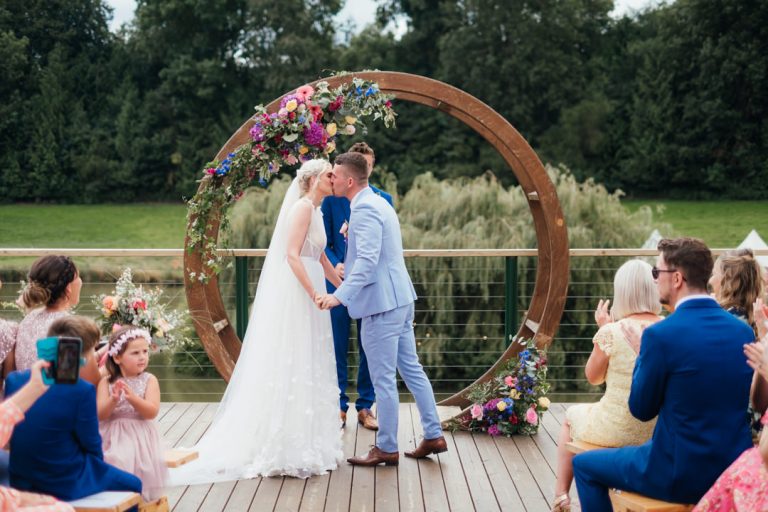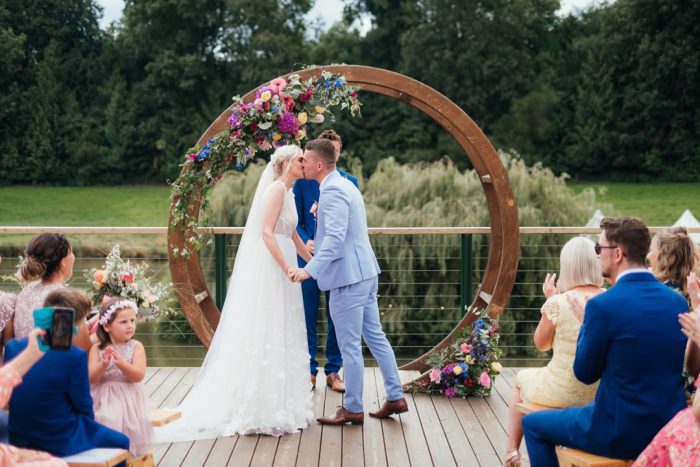 Sophisticated, Summer Cotswolds Wedding In Marchesa Notte Gown
❤️ The TWC Effect – Our brides, their way ❤️
From a Christmas proposal to a Summer's day wedding, Daisy and James covered the seasons for their own love story! The couple tied the knot in the idyllic Cotswolds surrounded by all the people and things they love, heres how the big day went…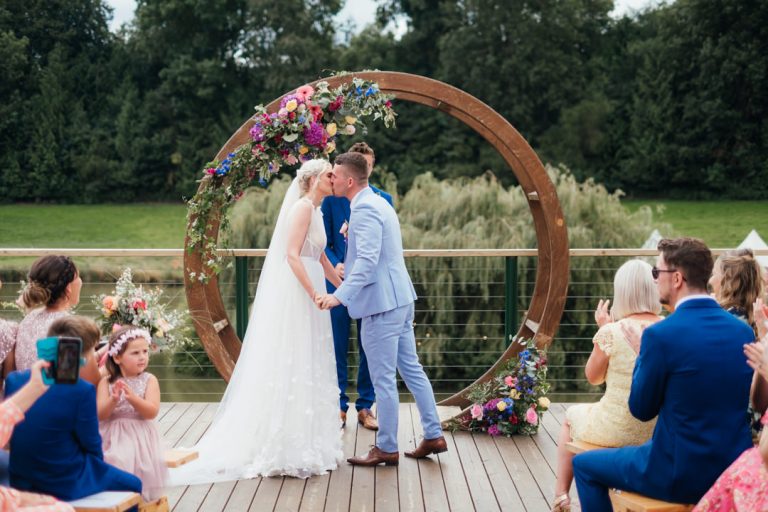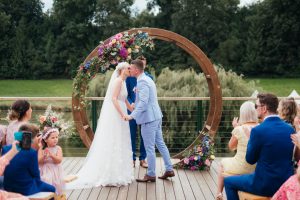 How did you meet?
We had actually met twice before but neither of us remember the other person being there…However, we met on New Years Eve in 2016 at his flat in North London, where he was having a party. We had a mutual friend in common and it was a last minute decision for me to go.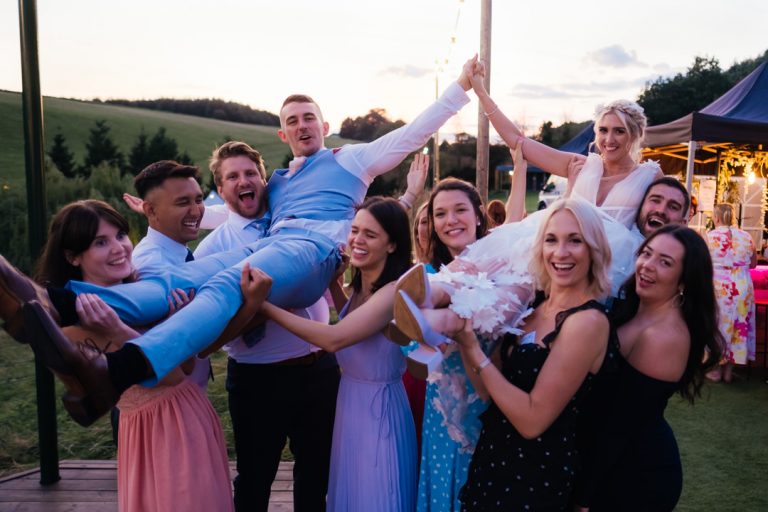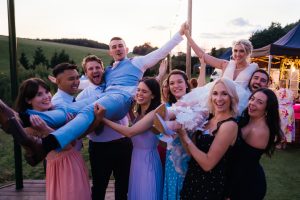 Was it love at first sight?
I'll be honest, No. James actually tried to kiss me and I turned him away. But somehow I ended up taking his number and text him the next day. It wasn't long after that, when I was due to go travelling, that I changed my plans to stay with James, we knew it was a big thing.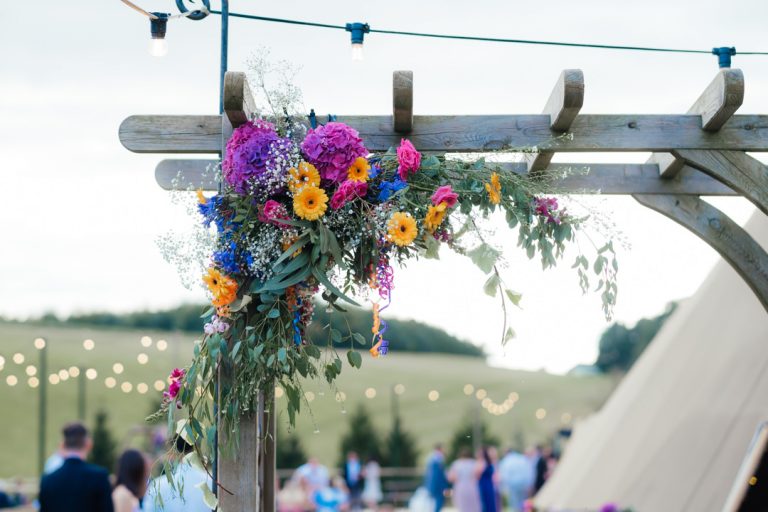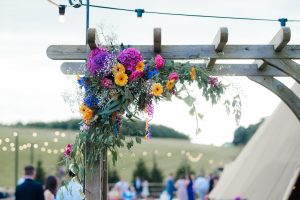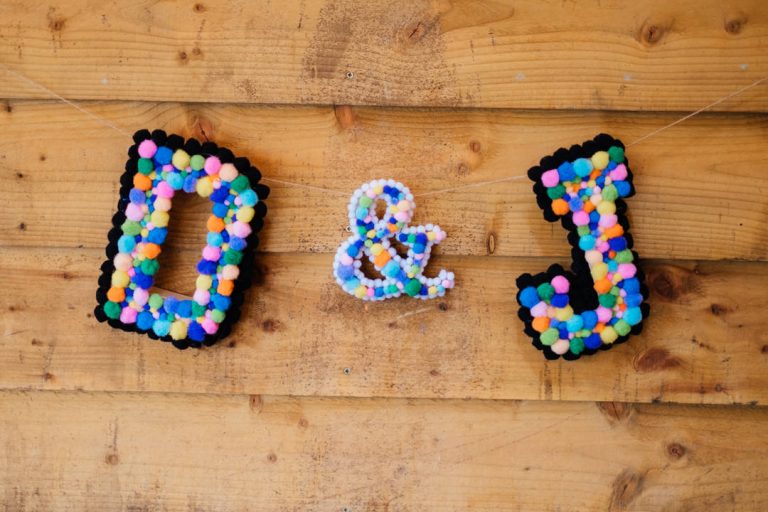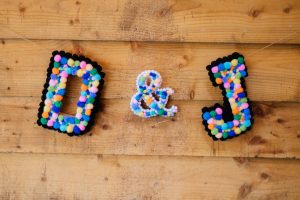 Who proposed and how? Lovely details, please!
James proposed to me on Christmas Day in 2019. We had gone away with my family of around 20 people to a winter getaway in the Peak District for Christmas week and the place we stayed had beautiful views of the rolling hills. We were staying in a gorgeous converted barn, so the perfect setting for Christmas Day.
James had waited all day before he proposed, so I was led to believe that he hadn't got me a Christmas present. It wasn't until we were doing Secret Santa with the whole family and at the very end of exchanging gifts, James got down on one knee and asked me to marry him! So I got the best Christmas present of all!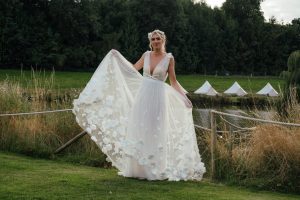 Did you have a theme for your wedding? How did it come about?
We found the location pre-pandemic in January 2020, we were very lucky to book it when we did and as we booked it for August 2021, thinking that we had given ourselves plenty of time to plan. Whilst this was possible, it was also the time of a lot of unknowns and as to whether the wedding would go ahead.
Luckily for us, it all went ahead as planned and we didn't have to move our date.
There wasn't really a set theme for our wedding but we picked things that were meaningful to us and things we love… Cocktails, Ice Cream, Spanish Food and Sweets!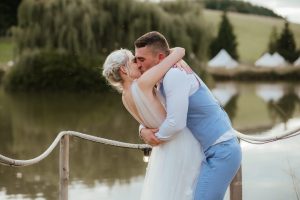 Location and how you found it?
Hadsham Farm Weddings in the Cotswolds. It's an amazing location. Every guest I spoke to always complimented the venue.
It took a lot of google searches to find a few wedding venues but when seeing this venue in the cold January rain and thinking it looked good then, we knew it would look even better in the Summer.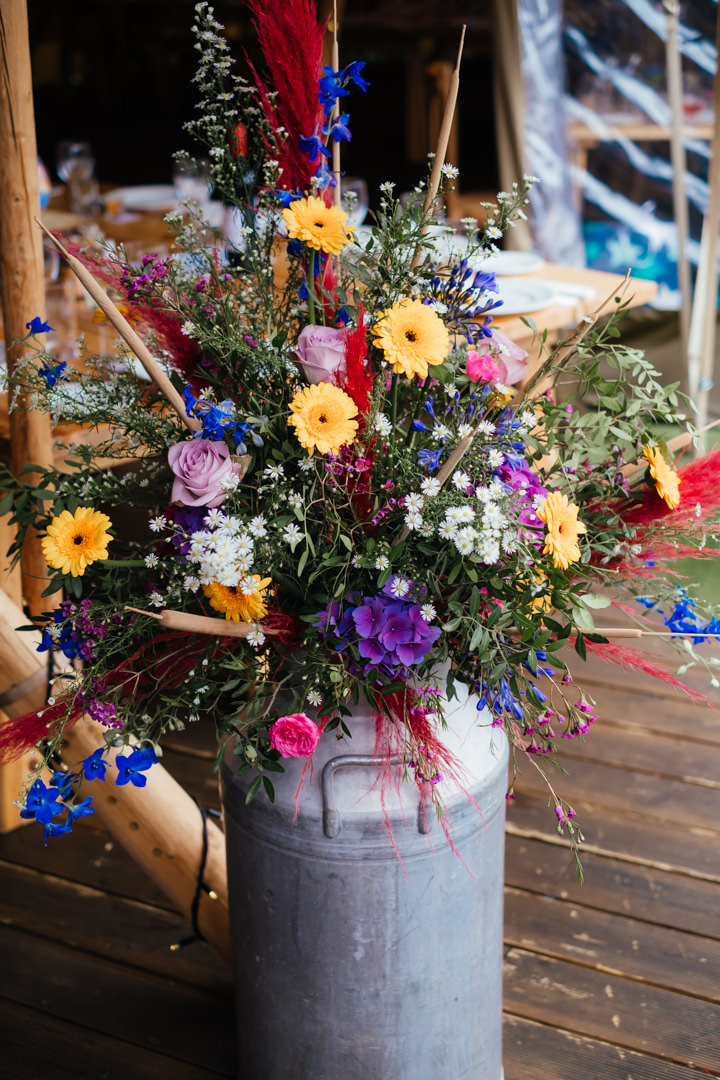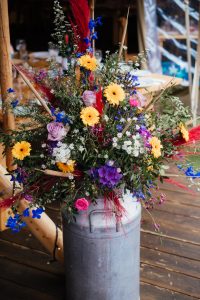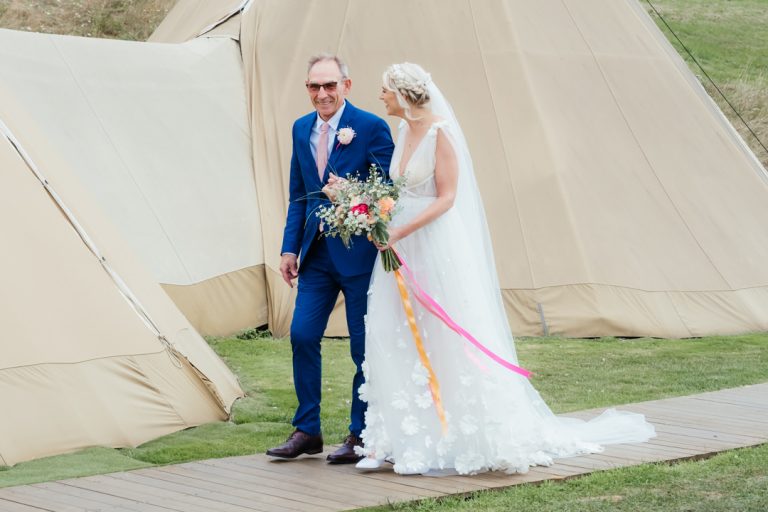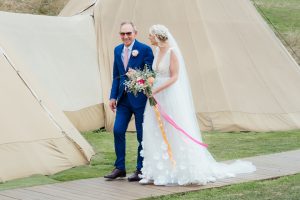 How did you find The Wedding Club? Tell us about that moment when you found and chose your dress – how did it make you feel when you put it on for the first time?
I found The Wedding Club on Instagram and after doing lots of stalking of the page, finally managed to book in a slot to visit during the time when restrictions were in place.
I had tried on a few different dresses but when I found the one I knew, I loved the feel of my dress and it instantly made me feel special when I put it on.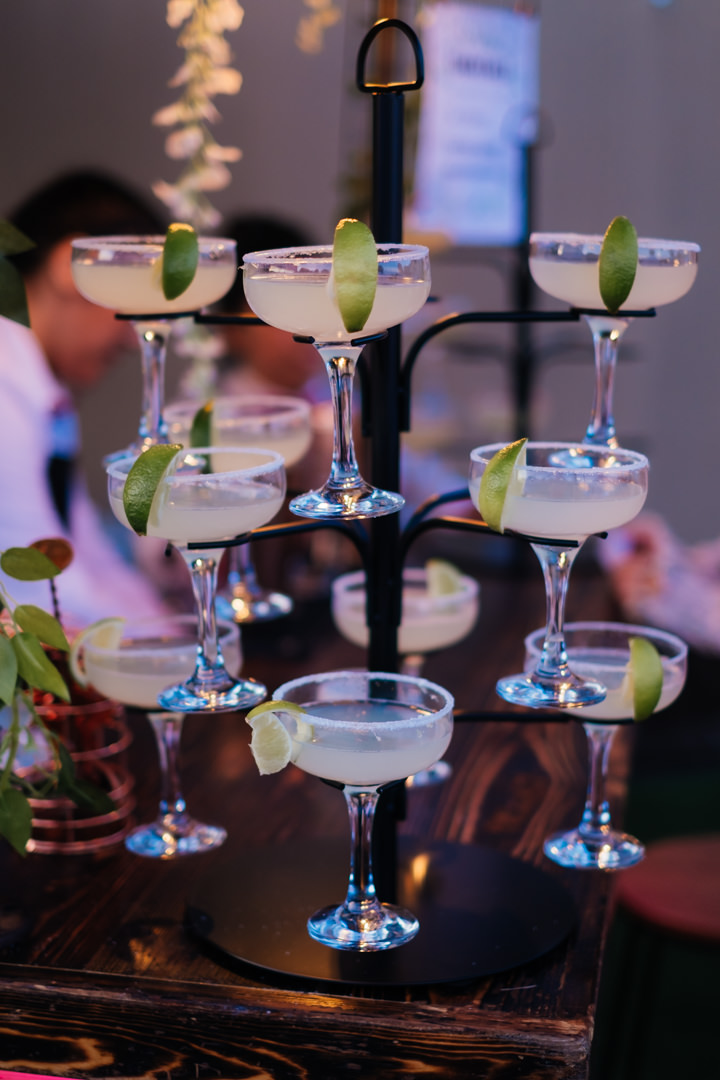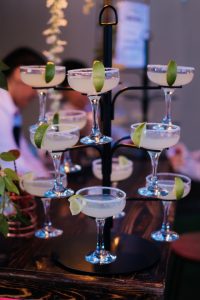 Which designer did you wear?
Marchesa Notte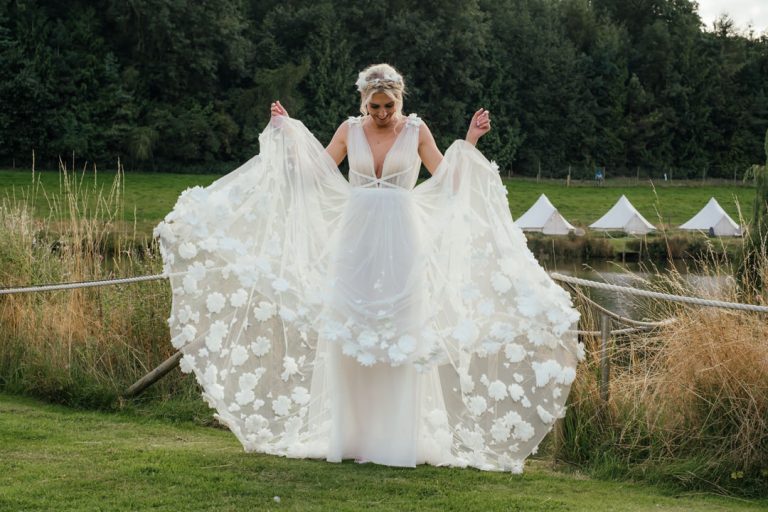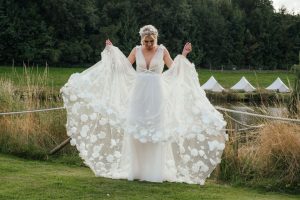 Where is the suit from? Why was it the perfect fit?
The suit was made by Mendo Suits, who were very helpful despite the long distance (they are based in Paris) and were able to provide the perfect suit.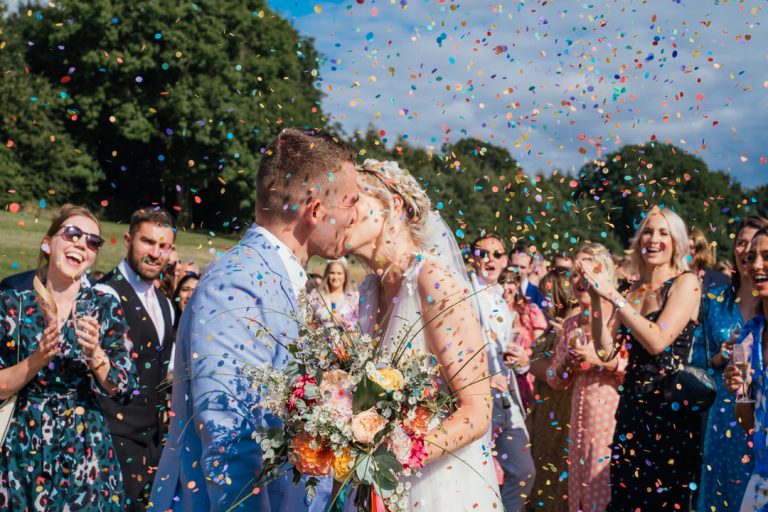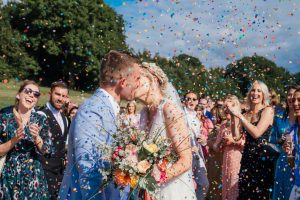 Did you have speeches? Who performed them?
Speeches were performed by the Father of the Bride, The Groom and two Best Men. All who shared such lovely (and humorous) words.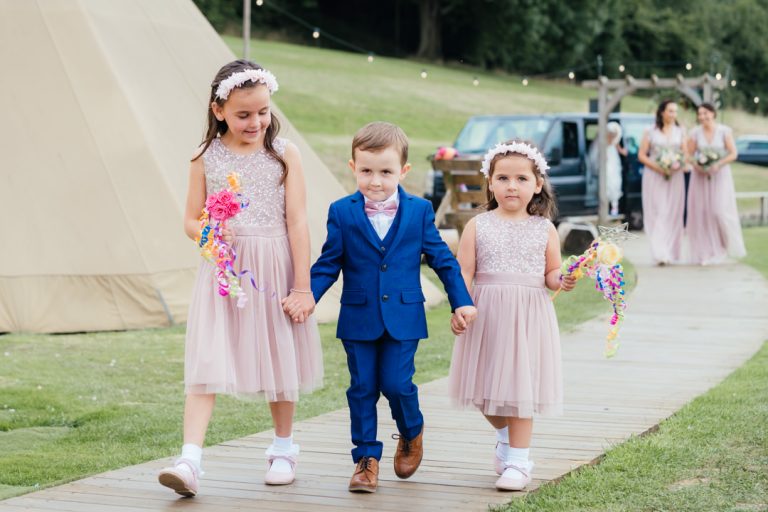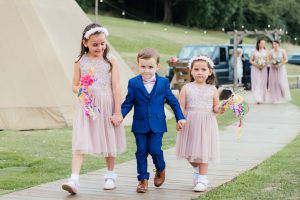 Did you have a first dance? What song did you choose and why? How was the performance?
Our first dance was to Everywhere by Fleetwood Mac. It was something we had never really danced to before but more we had listened to a lot in long car journeys. So plenty of times we had listened to the lovely lyrics.
When it came to the dance, there was a lot of improvising but it was something we both loved.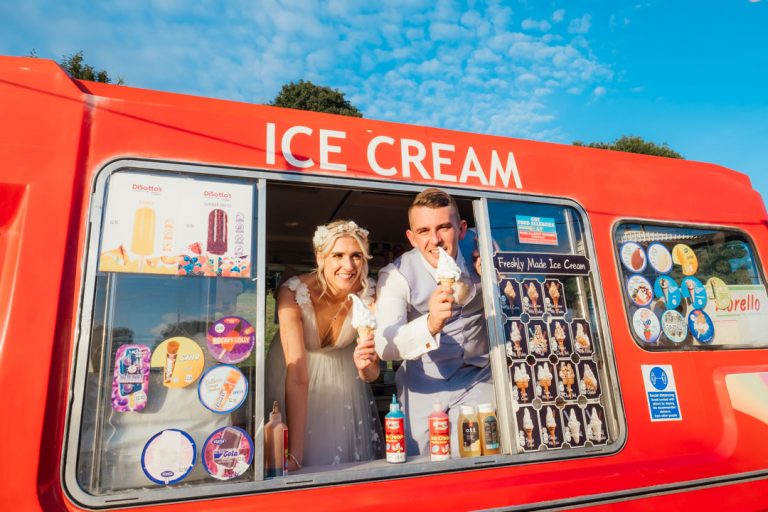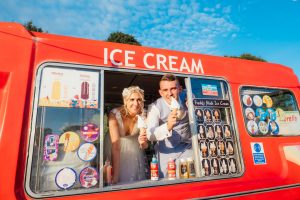 How was the party?
Amazing. From the first dance, the dance floor was never empty until early hours.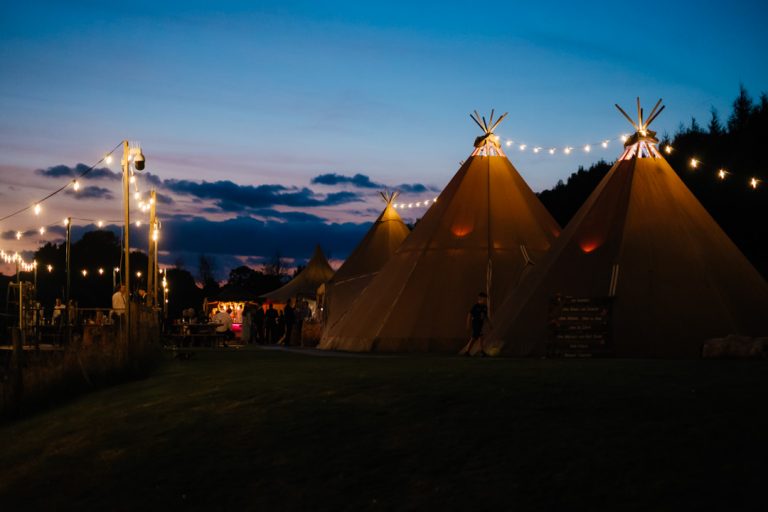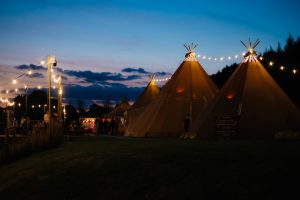 Wedding planning advice for brides to be?
We used a Wedding Co-Ordinator for the day, called Constance (Mrs T Weddings) and she was amazing. Without her we would have been completely lost.
I would definitely recommend hiring a person like this, if the venue doesn't already provide one. It will make you have a stress free day and enjoy every moment to its full potential.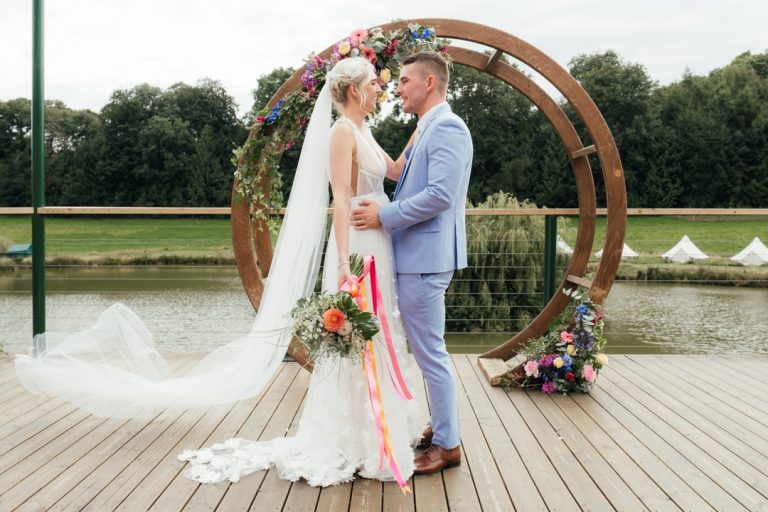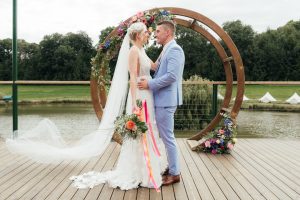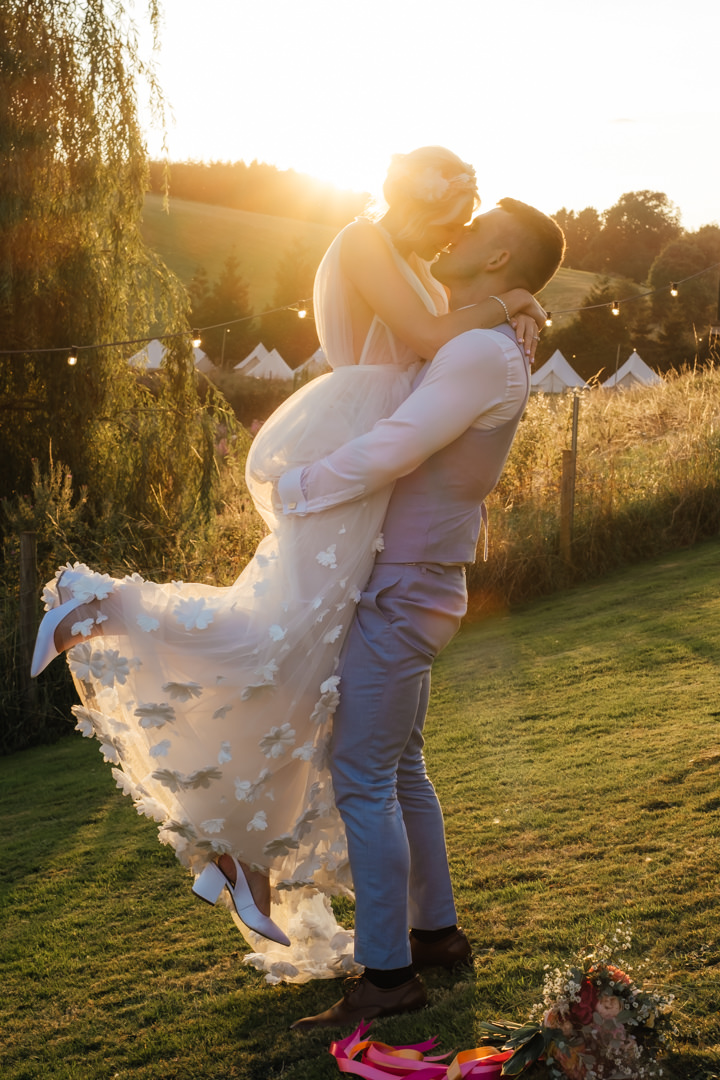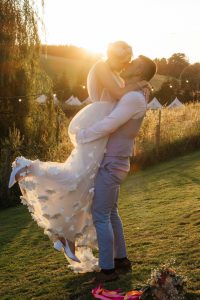 One moment you'll never forget:
I think the moment I walked down the aisle and saw not only the face of the person I was going to marry but also the faces of all our close family and friends.
❤️
Dress – Marchesa Notte available at The Wedding Club South Kensington
Hair & Makeup – Stephanie Townsend & Katie Frost
Jewellery – Holly Robinson Jewellery
Suit – Medo Suits
Co-ordinator – Constance Taylor
Flowers – Lisa Dancer
Venue – Hadsham Farm
Photographer – Charlie Flounders
DJ & Pianist – Brad Francis & Daryl Lindo
Cake – Oh So Sweet Cakes
Cocktails – My Flamingos