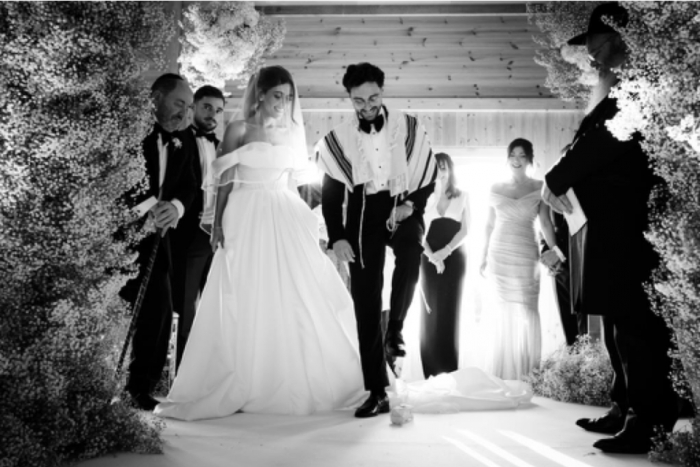 Stylishly Chic Cheshire Wedding In Milla Nova Gown
❤️ The TWC Effect – Our brides, their way ❤️
Felicity and Jacob's love story is 14 years in the making, the duo shared a fun-filled day with their family and friends celebrating their partnership and are taking us along the journey too!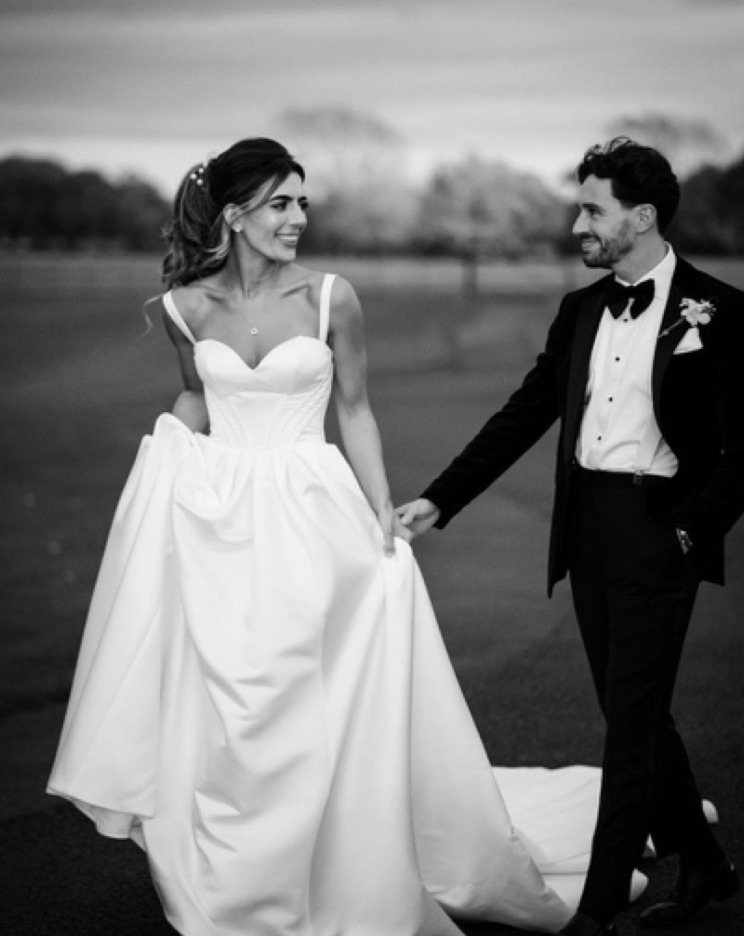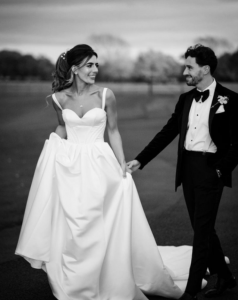 How did you meet?
We met at high school, Jacob and I finally tied the knot after 14 years of being together!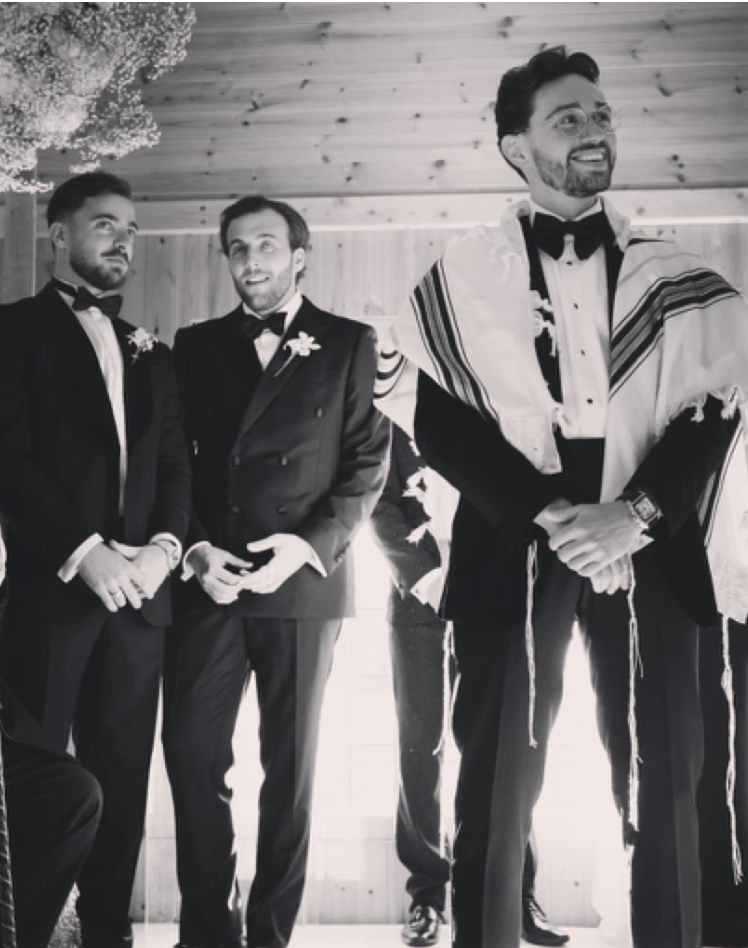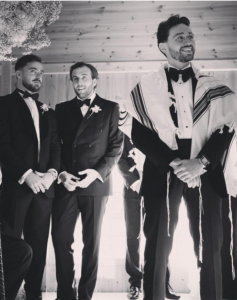 Was it love at first sight?
For me yes, for Jake definitely not… I most definitely did the chasing, but now Jake is definitely doing the chasing!! We always have a running joke about this!
Who proposed and how? Lovely details, please!
Jake took me to Bali, after us being together for so long I did not have a clue ( everybody else knew it was happening) . It was truly amazing. We were at The Kayon Jungle resort in UBUD Bali for the proposal, it was the most magical proposal overlooking the jungle in bali.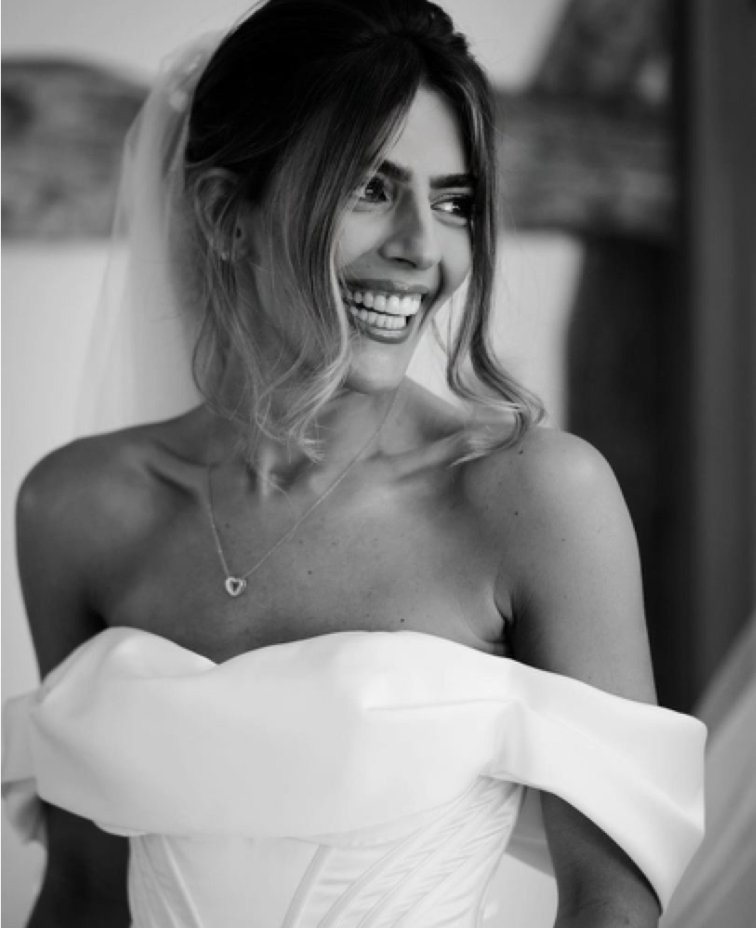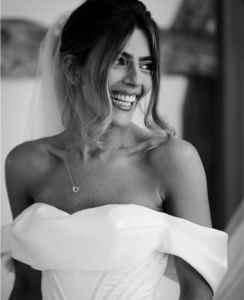 Did you have a theme for your wedding?
I am quite a minimalistic person, everything I designed for my house is in neutral colours and this is how our wedding panned out – we wanted to everything to be quite classic. Even with my dress I was after a chic and classic vibe, which is why I searched so long for the perfect fit!!

I wanted everything to be a mixture of whites, nudes, golds and greens for the wedding! We had a traditional Jewish wedding where we got married under a Chuppah by our lovely Rabbi, Daniel Walker. It was extremely special!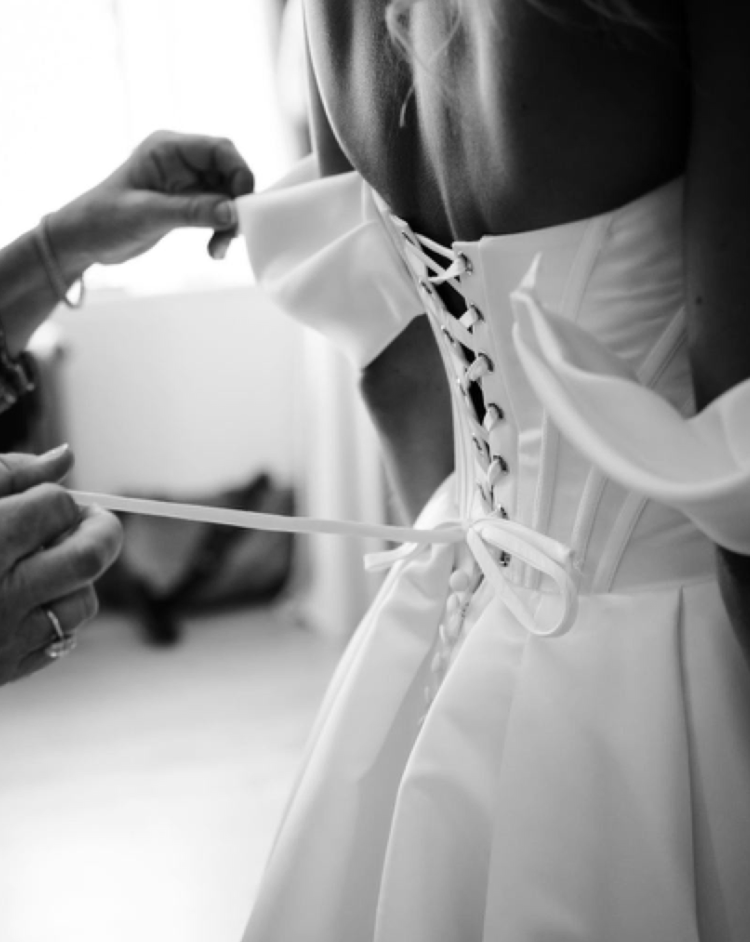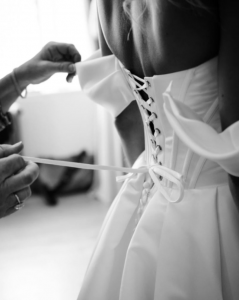 Location and how you found it?
Merrydale Manor Cheshire.
How did you find The Wedding Club?
I came across The Wedding Club searching for the right dress, I came across the brand Milla Nova which was held at the Wedding club. A funny story; I actually had been to 12 shops before I found " the dress" at The Wedding Club, I knew from the minute I tried it on it was the one, it was perfect, it was classy and elegant, very Kate Middleton vibes which is exactly what I was going for!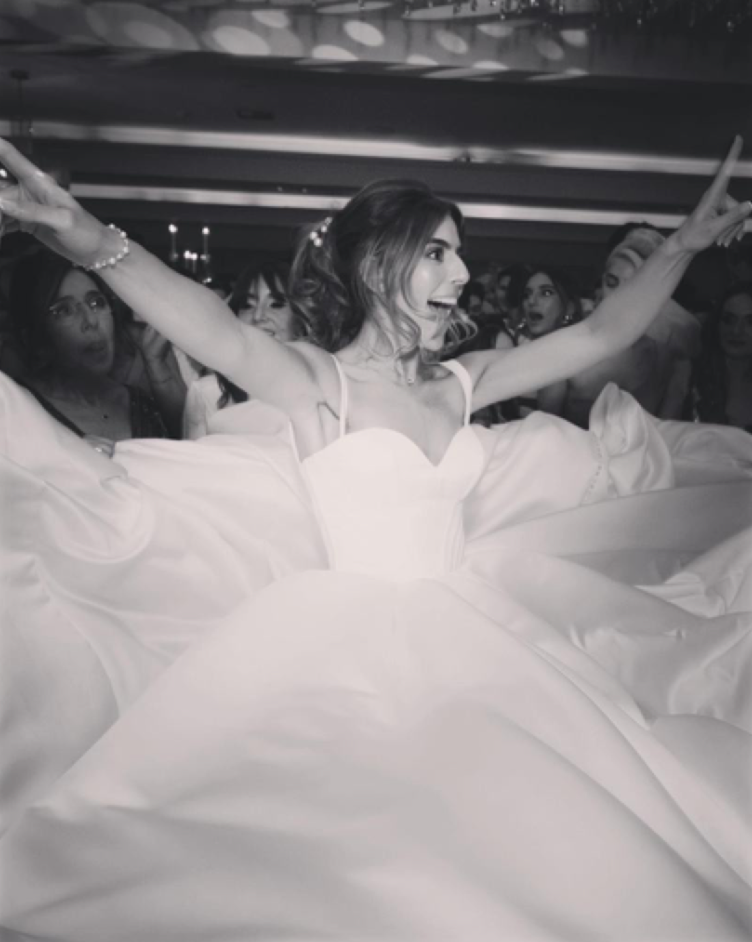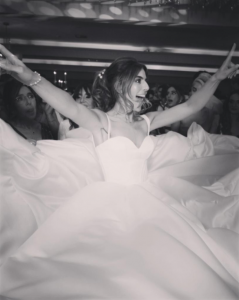 Which designer did you wear?
Milla Nova – Beata Dress.
Where is the suit from? Why was it the perfect fit?
Hawes and Curtis, Jake wanted a velvet classic suit, and this is exactly what he found!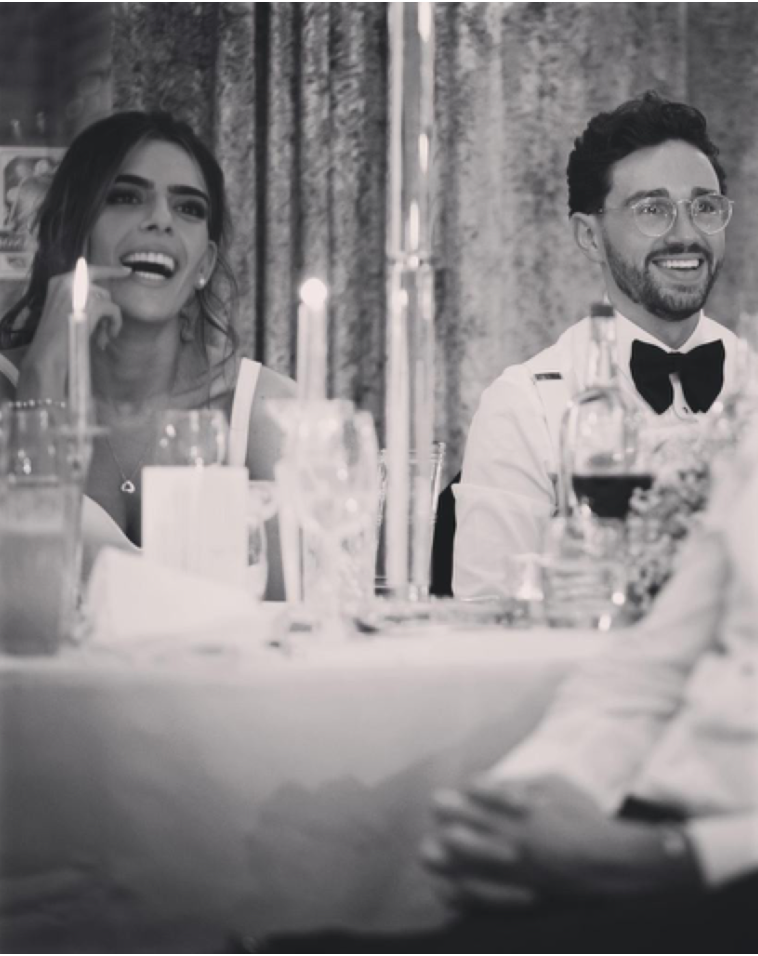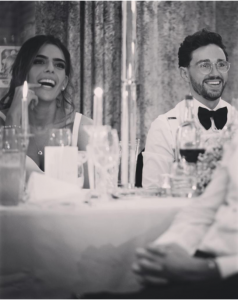 Did you have speeches?
We had 3 speeches, the Best Man (Simon Blank), the Groom (Jacob Adshead) and my twin brothers Mark Shonn and David Shonn who were chairman and ushers!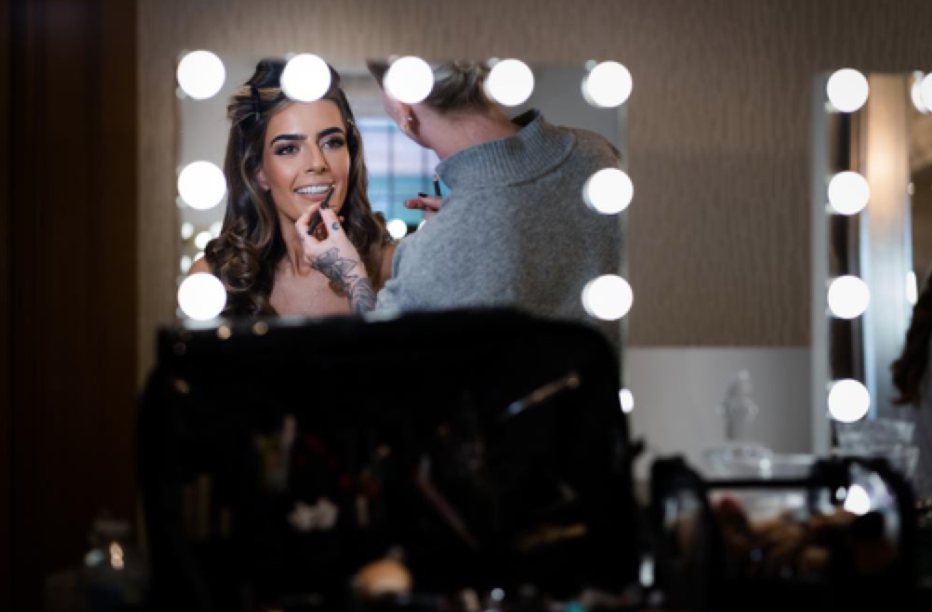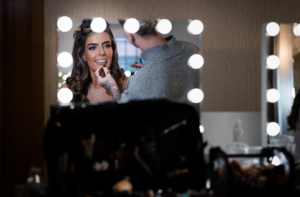 Did you have a first dance?
John Legend 'Good Night' – Me and Jake didn't want a slow dance song as it's not very us, we wanted something up beat and something that symbolised us getting married and we absolutely loved this song, it is all about meeting your wife!!
How was the party?
Oh my god the party was amazing, we had the London based function band, the White Keys who were absolutely amazing. The dance floor was full all night, they definitely bought the vibes from Ibiza which is exactly what we wanted. And we used Jonny Cocktails for the nonstop cocktails which included espresso martinis, long island iced tea, apple martinis and mai tai's!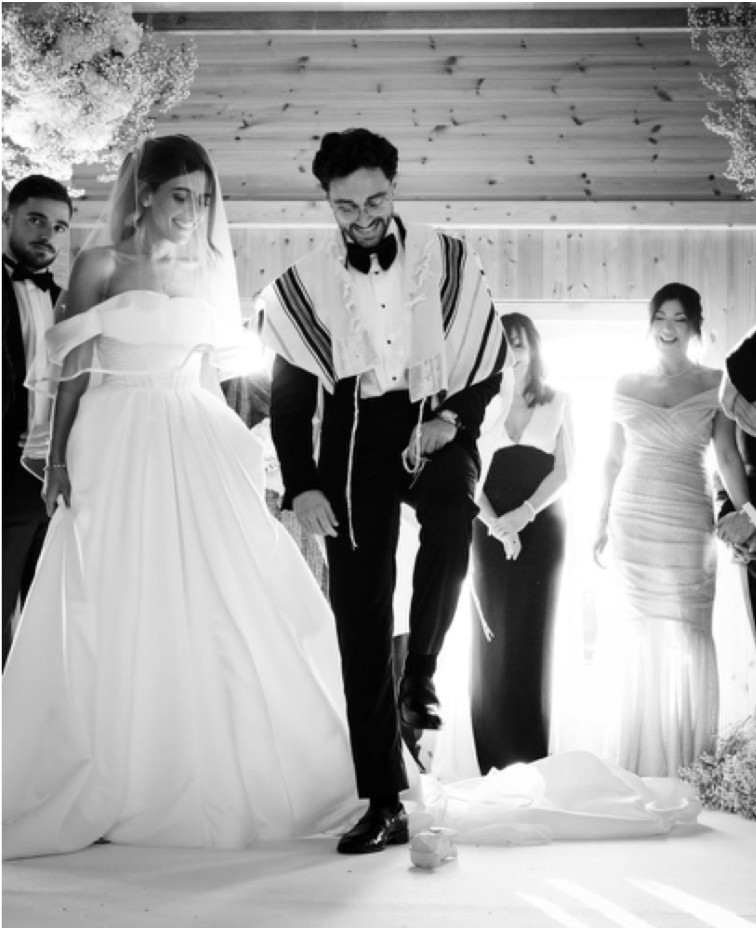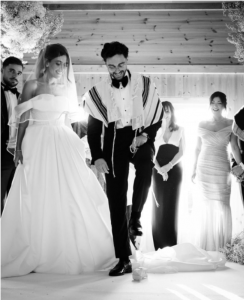 Wedding planning advice for brides to be?
Plan as much in advance, make lists that you check off so you feel in control and spend as much time with your partner on the day!
One moment you'll never forget:
Seeing Jake for the first time in the Bedecking room, in a Jewish religion the bride and groom aren't allowed to see each other for 1 week before the wedding. So seeing Jake for the first time after a week was so special and very emotional I could not wait to marry him!
❤️

Dress – Milla Nova available at The Wedding Club
Hair & Makeup – Carla Foranx & Jennifer Gooding
Suit – Hawes and Curtis
Planner – Clare Spieler Events
Cermony – JJ Hodari
Photography – David Pullum Photography
Flowers – Verdure
Cocktails – Jonny Cocktails
Band – The White Keys