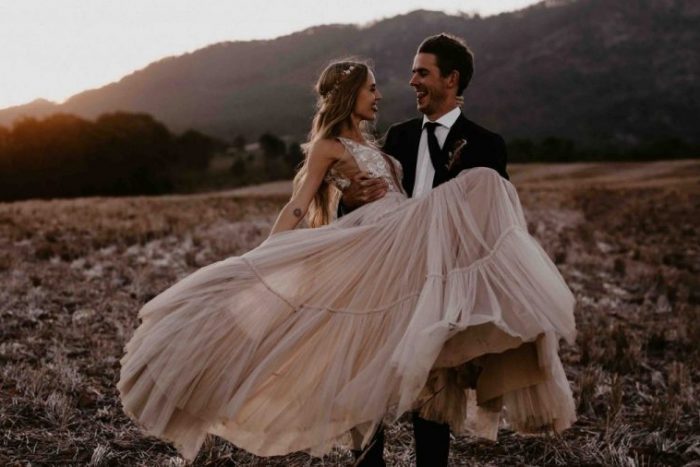 Beautiful Boho Cape Town Wedding In Muse By Berta Gown
❤️ The TWC Effect – Our brides, their way ❤️
Daniela and Scott took to the South African woods for their dreamy boho-inspired big day! The lovely couple made the most of their wonderful day with their family and friends and invited us along for a sneak peak…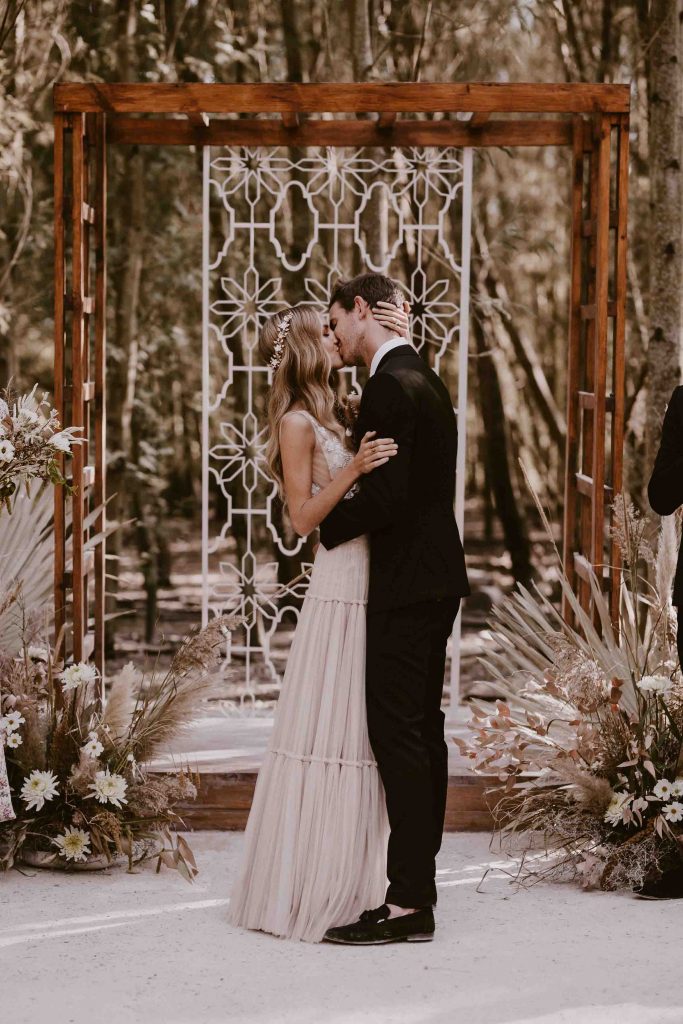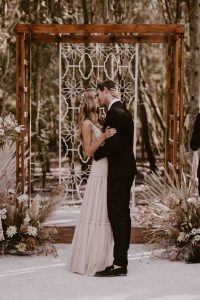 How did you meet?
We've known each other since we were in high school. We were introduced by my older sister and immediately connected. We started spending some time together and after trying to keep it casual, we soon fell in love.
We've been inseparable for nine beautiful years now.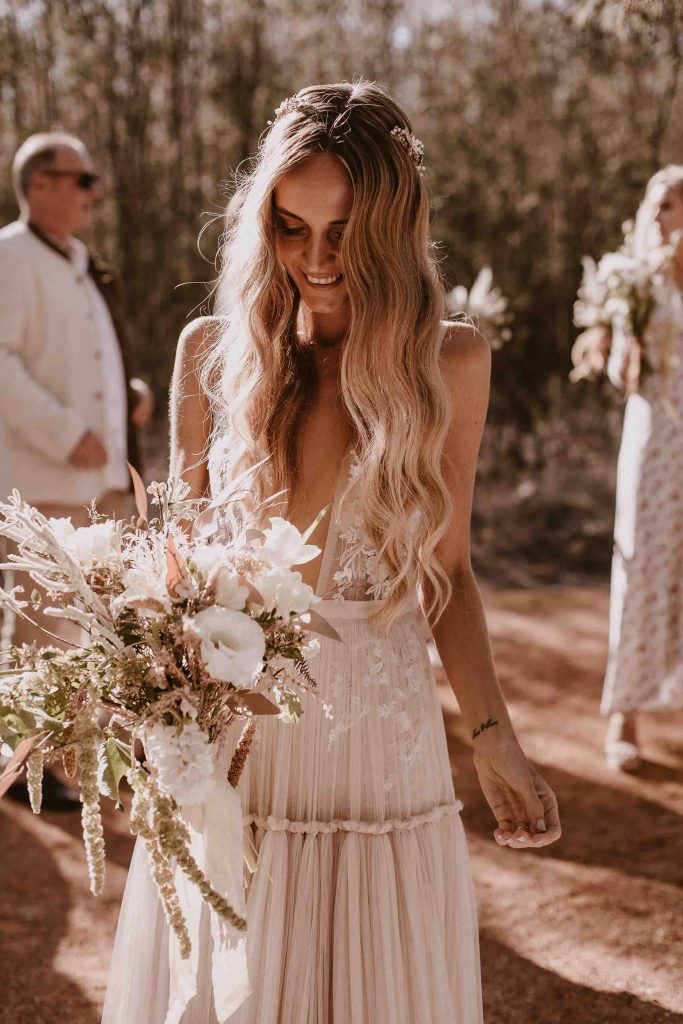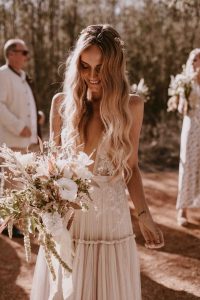 Was it love at first sight?
We started off as friends, and now understand each other on a deep soul level and it really is a special bond that we share.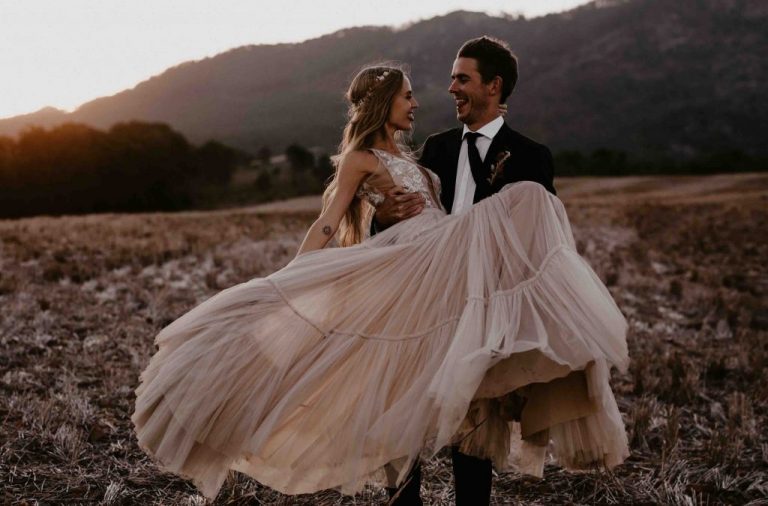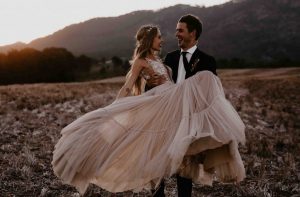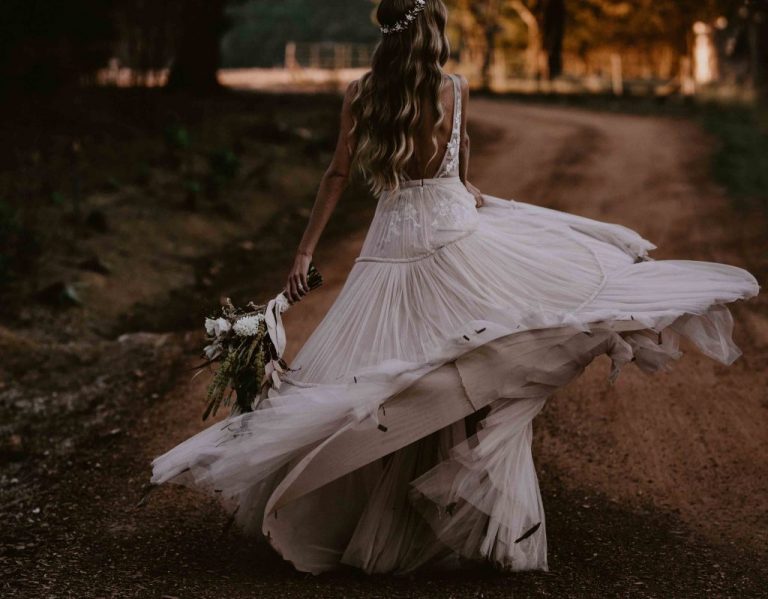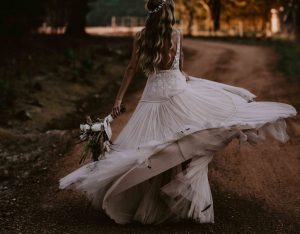 Who proposed and how? Lovely details, please!
We got engaged in Bali, a place that is very special to us both. Picture a private pool in the jungle, massages, a scented bath overlooking the river, gourmet vegan food and a special table for two. It was an absolute dream come true!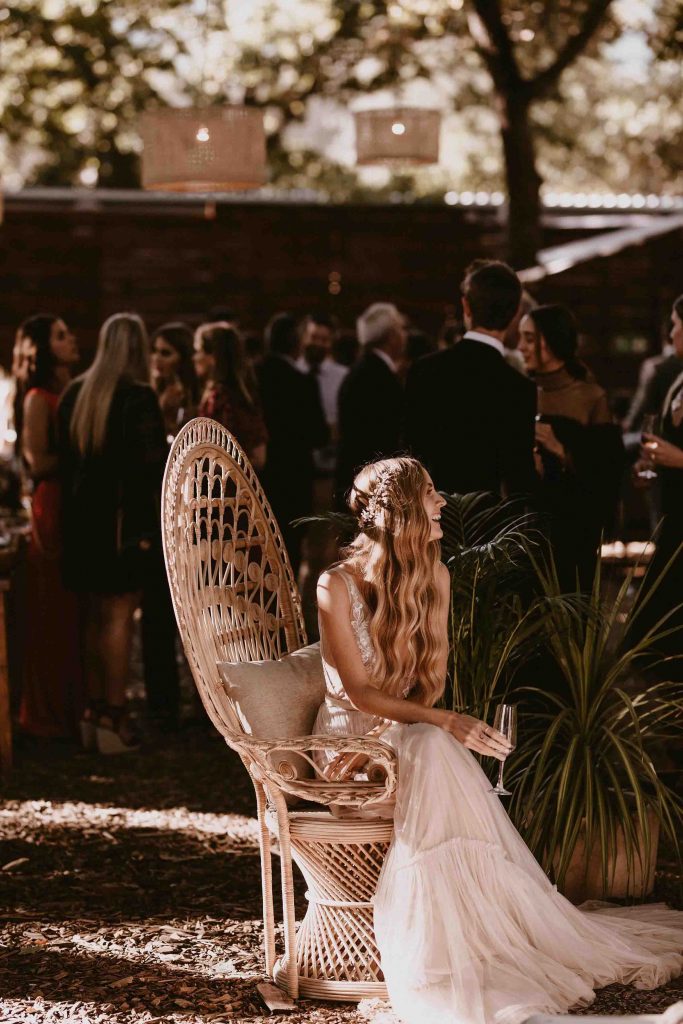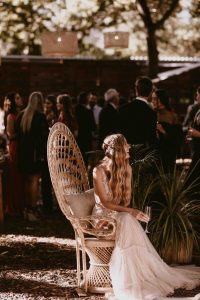 Did you have a theme for your wedding? How did it come about?
We went for a relaxed, Moroccan inspired feel with bohemian accents and lush, indigenous flora. Morocco holds a very special place in my heart, and I was completely inspired by the beautiful hues, patterns and textures when I travelled there.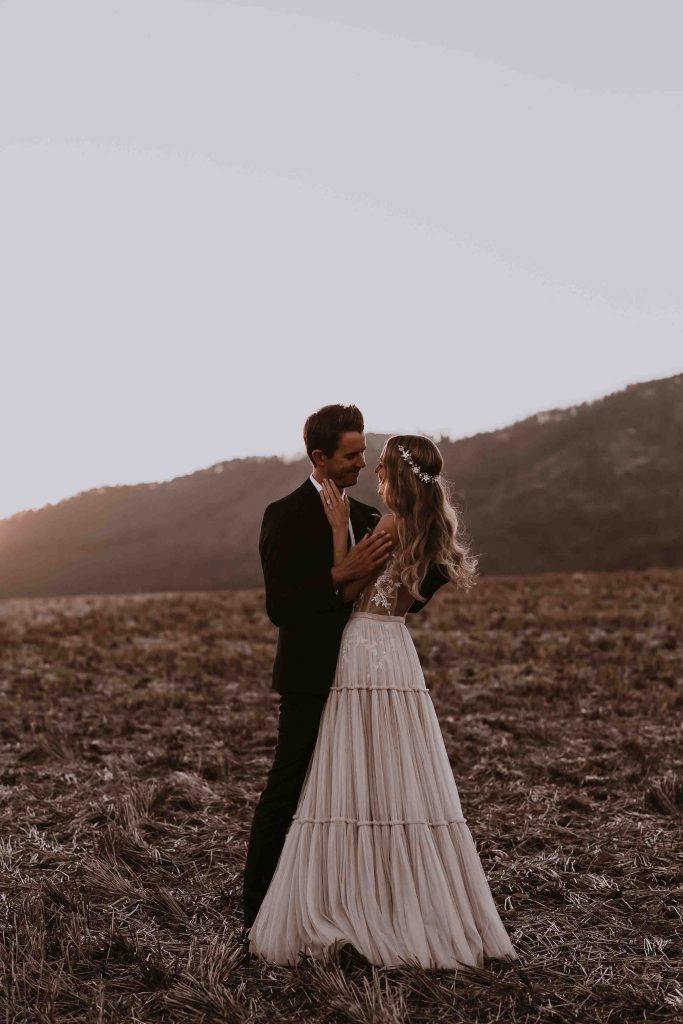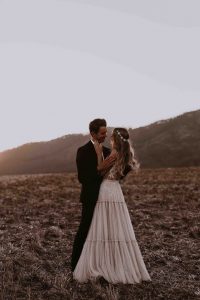 Location and how you found it?
We got married at a beautiful forest venue called Die Woud, just outside of Cape Town in South Africa. We were completely immersed in nature throughout the day.
We exchanged vows under the trees and held our reception dinner in a glass marquee, so Mother Nature was largely present throughout.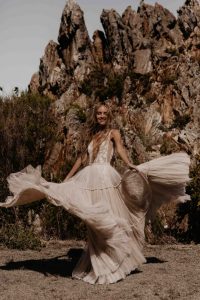 How did you find The Wedding Club? Tell us about that moment when you found and chose your dress – how did it make you feel when you put it on for the first time?
I planned a trip to London in search of my wedding dress. There are so many interesting bridal boutiques in London that stock a variety of designers from all over the world, so I knew I would be spoilt for choice there.
I have had my eye on Berta for as long as I can remember, and it was completely by chance that Berta was showing their Muse collection at The Wedding Club in London the same weekend I was there.
From the moment I saw the dress on the rail, I knew it was the one! The delicate fabric and the unusual colour immediately spoke to me and won my heart as soon as I tried it on.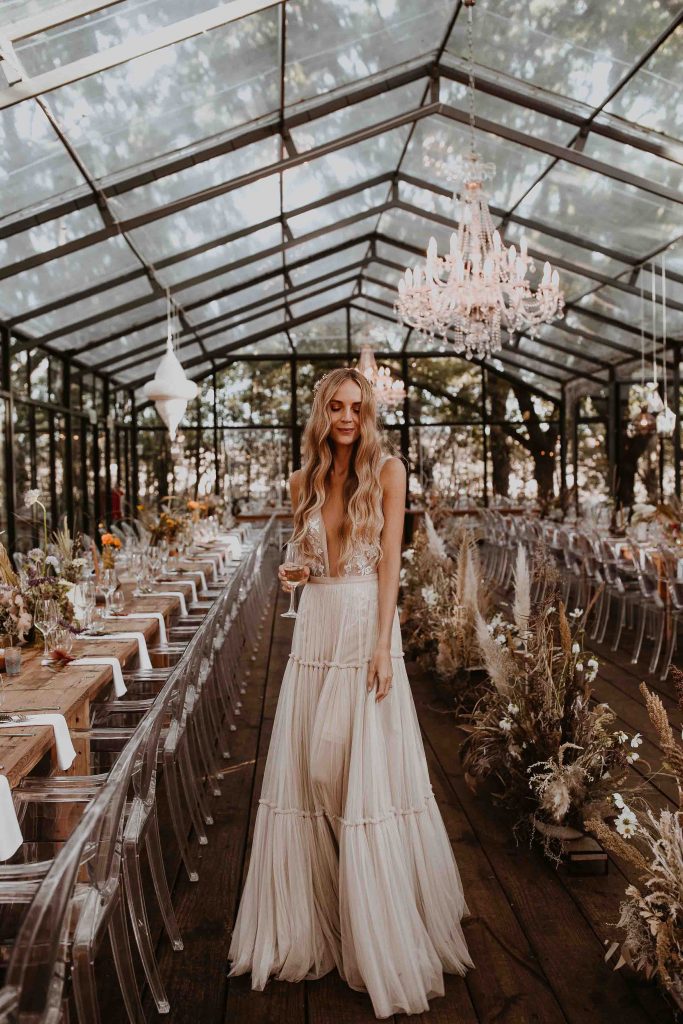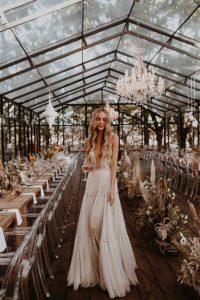 Which designer did you wear?
Muse by Berta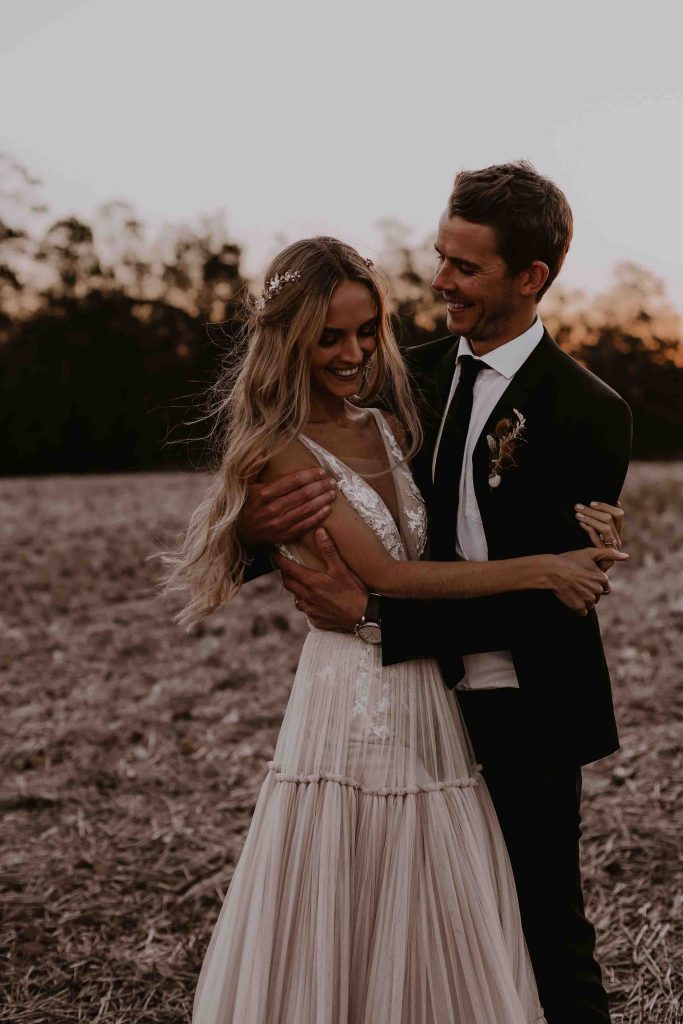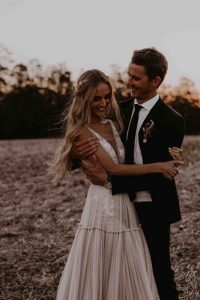 Where is the suit from? Why was it the perfect fit?
Armani, you can't go wrong.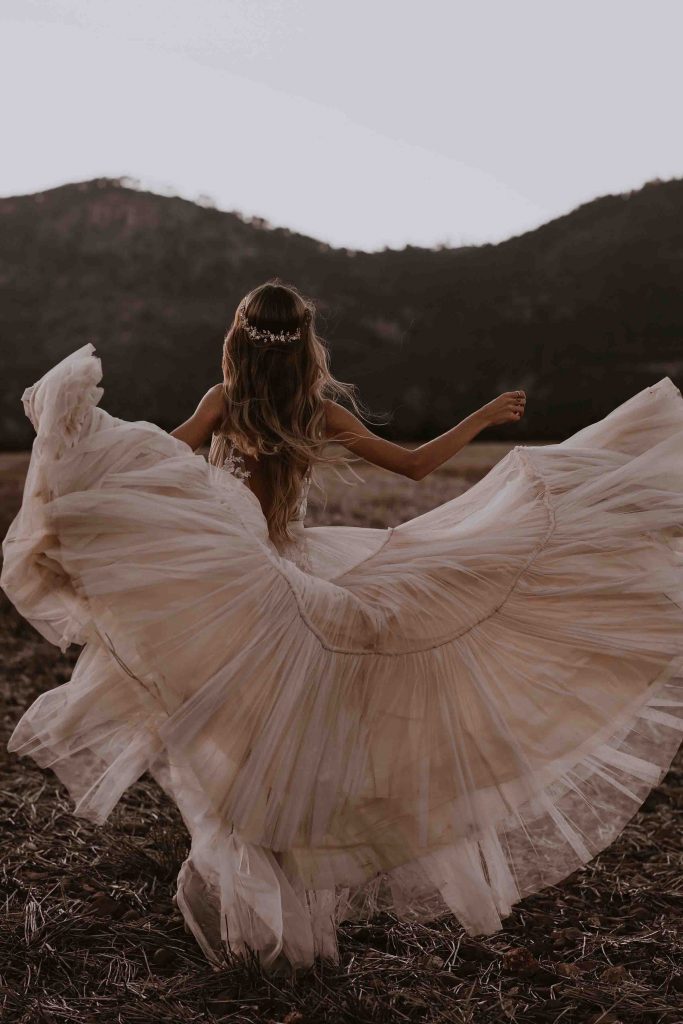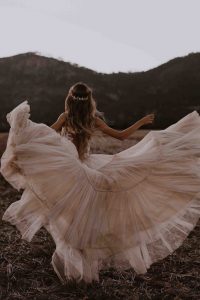 Did you have a first dance? What song did you choose and why? How was the performance?
We opened the dance floor with Strawberry Swing by Coldplay, one of our favourites!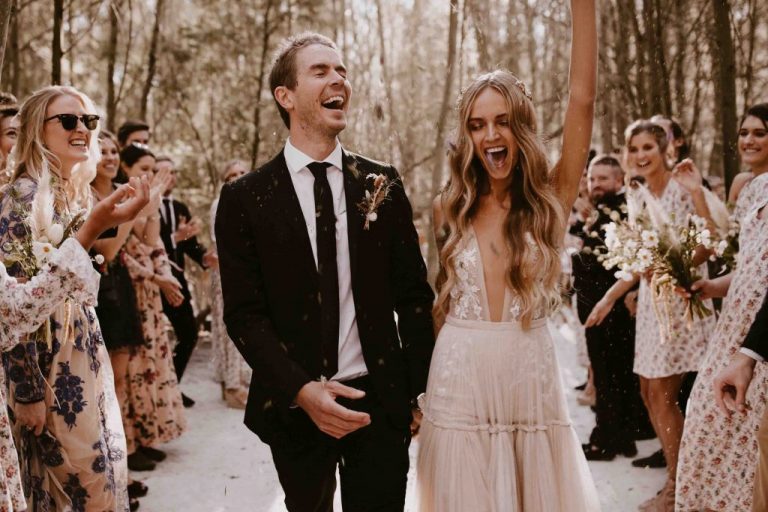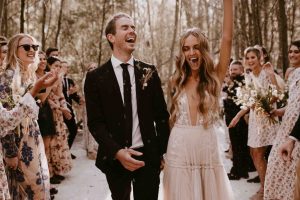 Wedding planning advice for brides to be?
Embrace the journey. It is truly an amazing experience to plan your wedding with your fiancé, so do as much as you can together.
Make a big deal of everything – you only get to experience it once so why not make the most of every single aspect! Your wedding day is pure magic, so be mindful, slow down and connect with your husband, family and friends, and above all, have fun!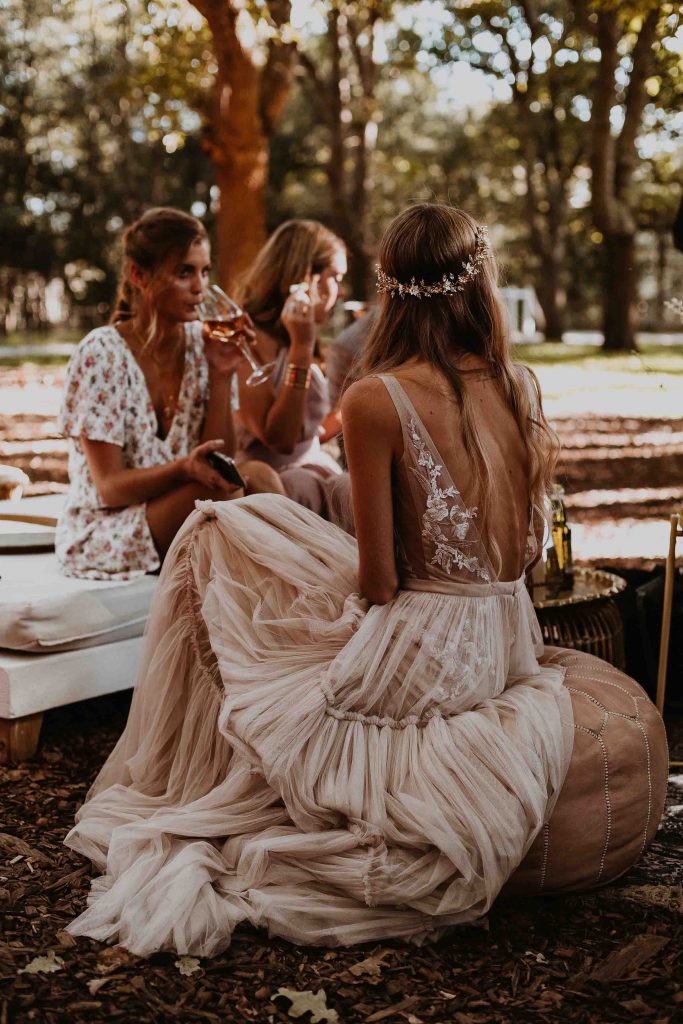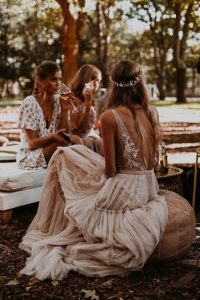 ❤️
Dress – MUSE By Berta available at The Wedding Club South Kensington & Birmingham
Photography – Ayeh Khalatbari & Mischa Durrant
Decor – MYUZU
Venue – Die Woud