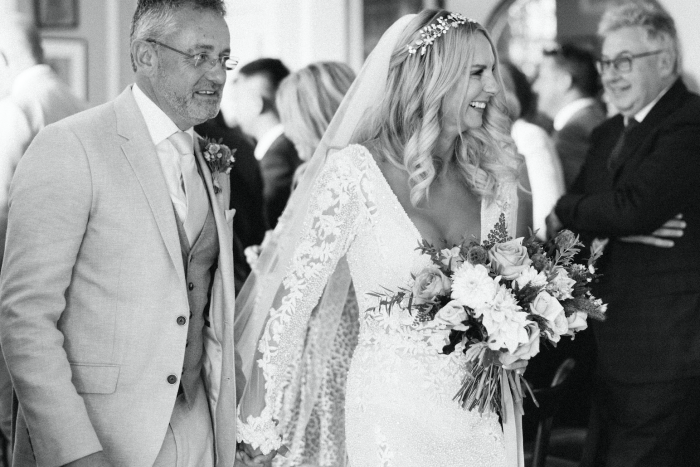 Stylish & Vintage Langar Wedding In Berta Gown
❤️ The TWC Effect – Our brides, their way ❤️
Jules and Shaun are giving us vintage vibes galore for their big day! The couple tied the knot at Langar Hall, a place very close to their hearts, then partied the night away…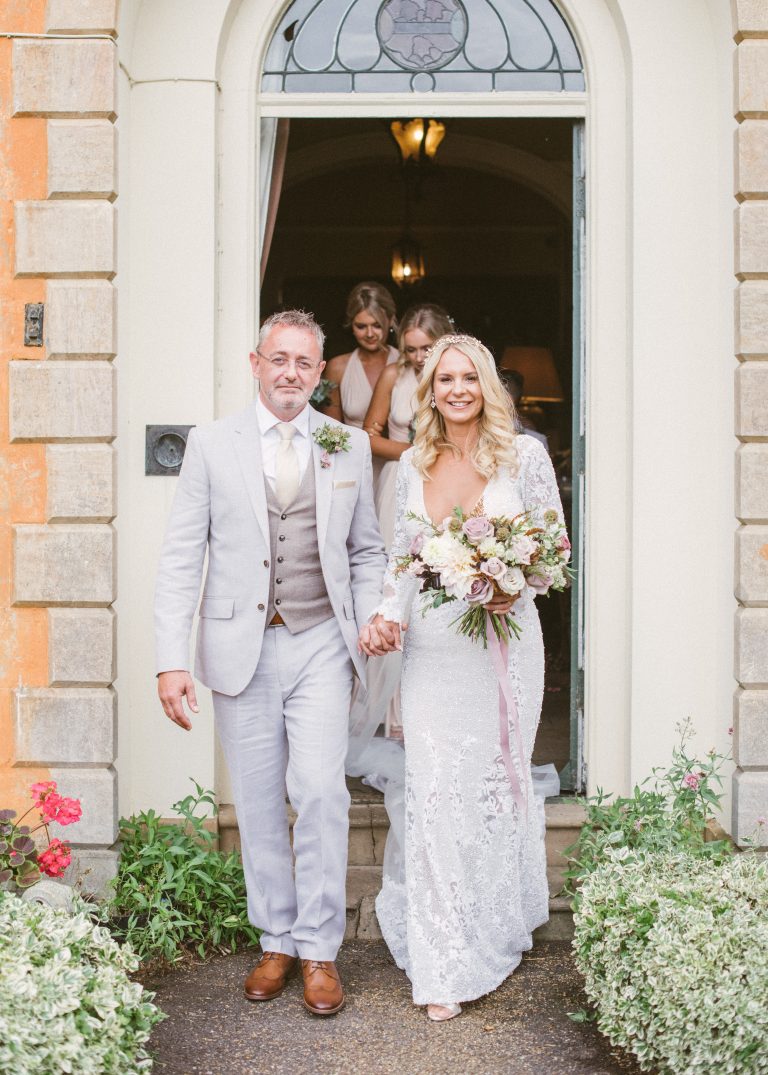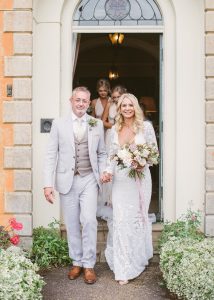 How did you meet?
We met 8 years ago when I worked for a private bank and Shaun needed business banking advice for his business.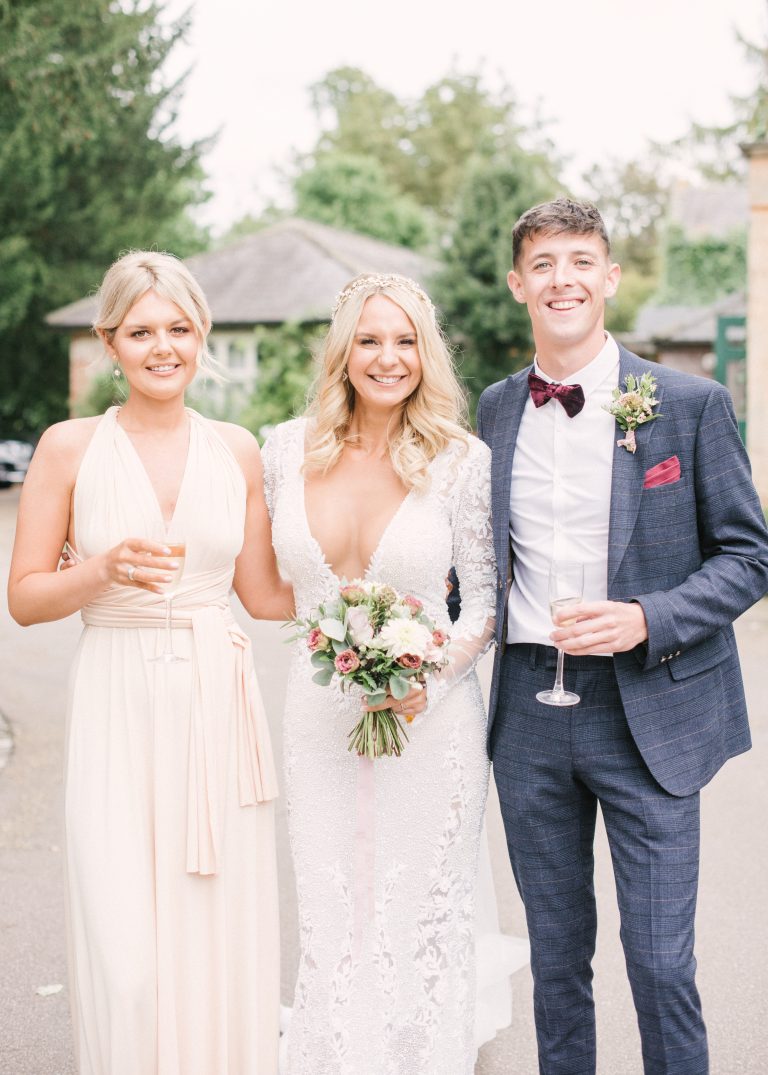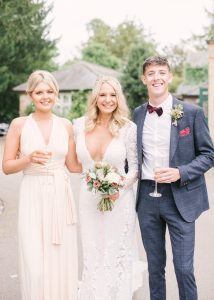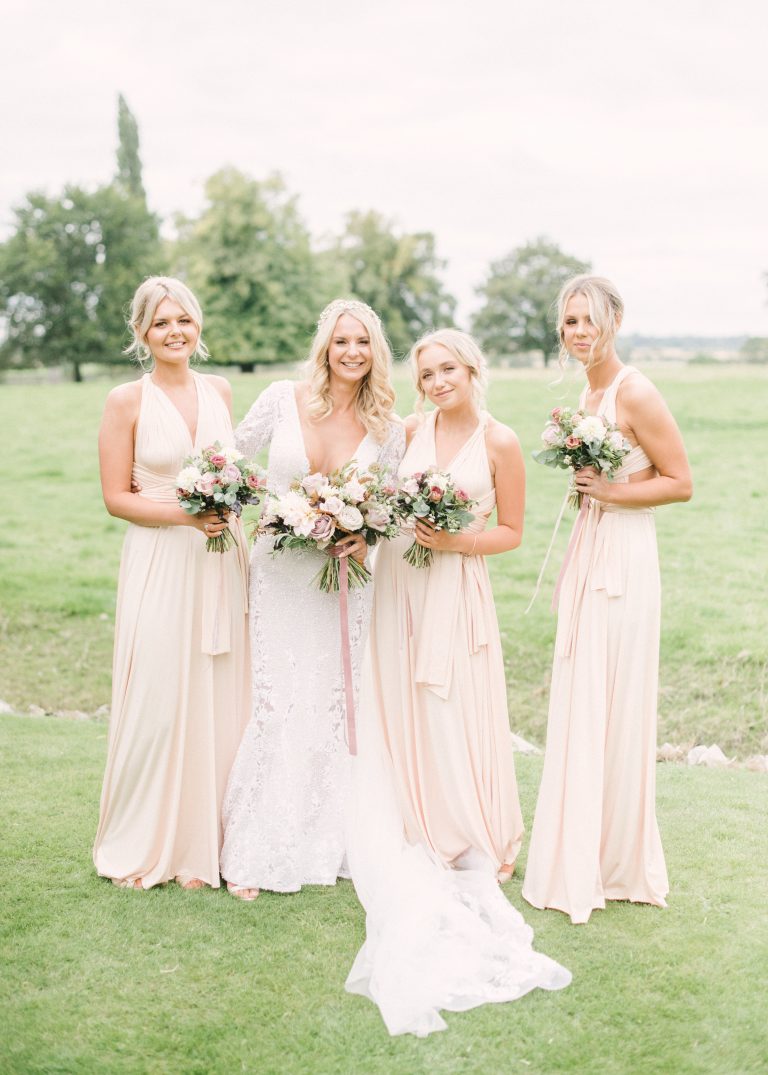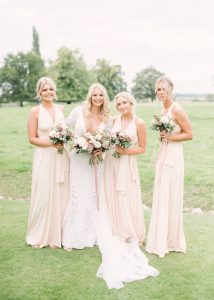 Was it love at first sight?
Shaun says it was for him, I made him wait for 2 months before I said yes to the date!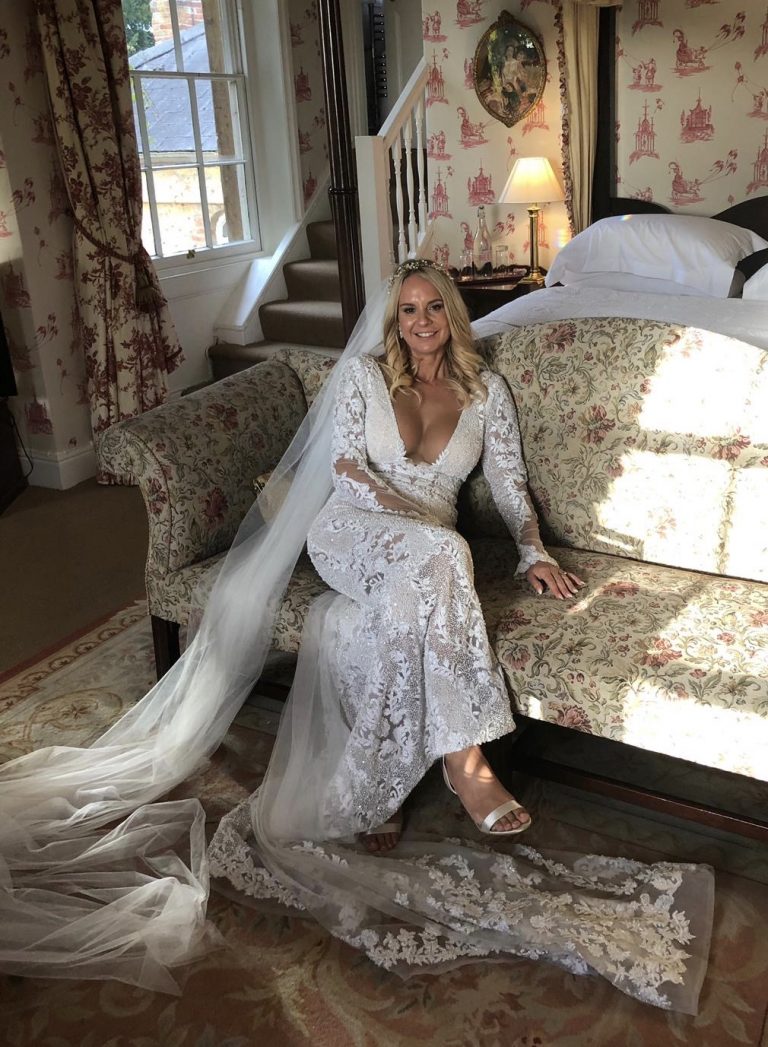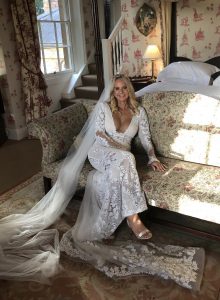 Who proposed and how? Lovely details, please!
In Vietnam, April 2018 on a private beach, Shaun had arranged for 2 chefs to cook a meal one evening, whilst Nathan Sykes played the song 'Over and Over' Shaun got down on one knee, popped out a Tiffany box and asked the question – I said yes!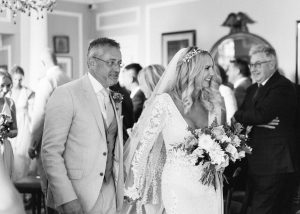 Did you have a theme for your wedding? How did it come about?
The theme was vintage, antique as we both like beautiful, stylish vintage things.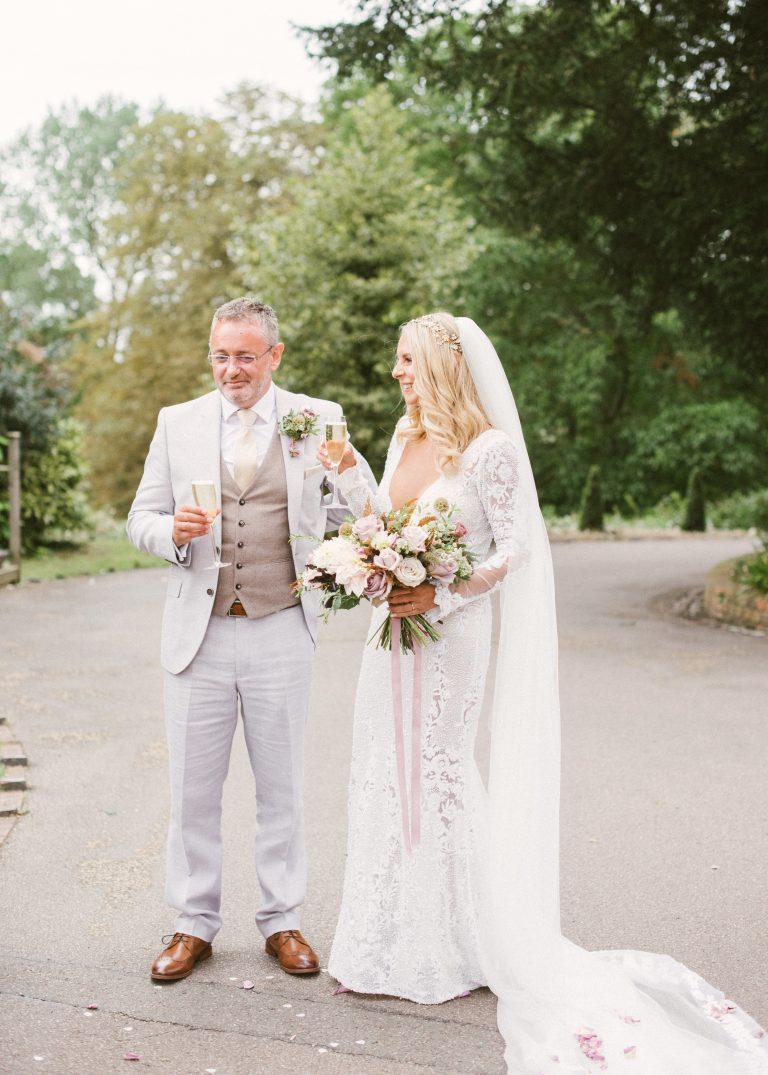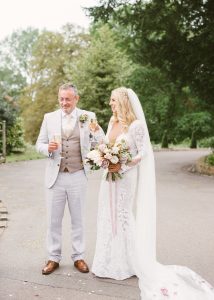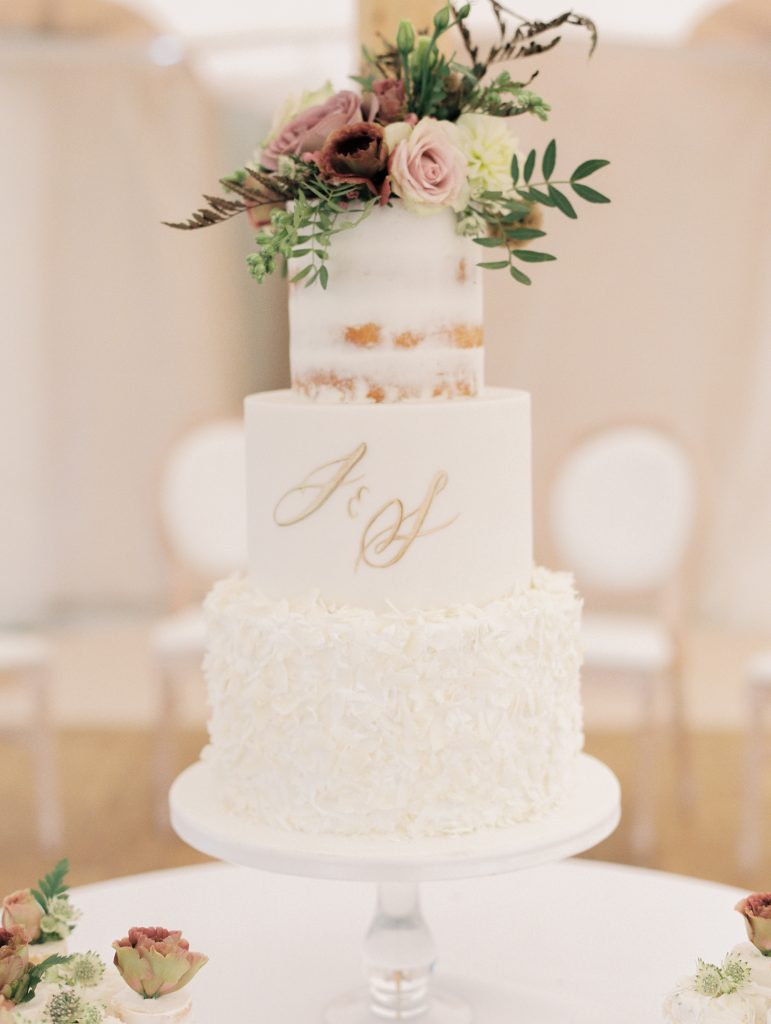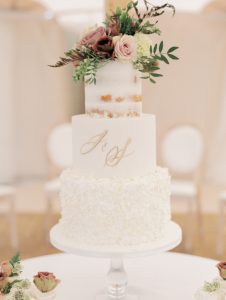 Location and how you found it?
Langar Hall, Langar, Nottingham. We chose this location as it holds lots of happy and romantic memories for us over the past 8 years, the house itself is similar to ours and the team there are absolutely amazing.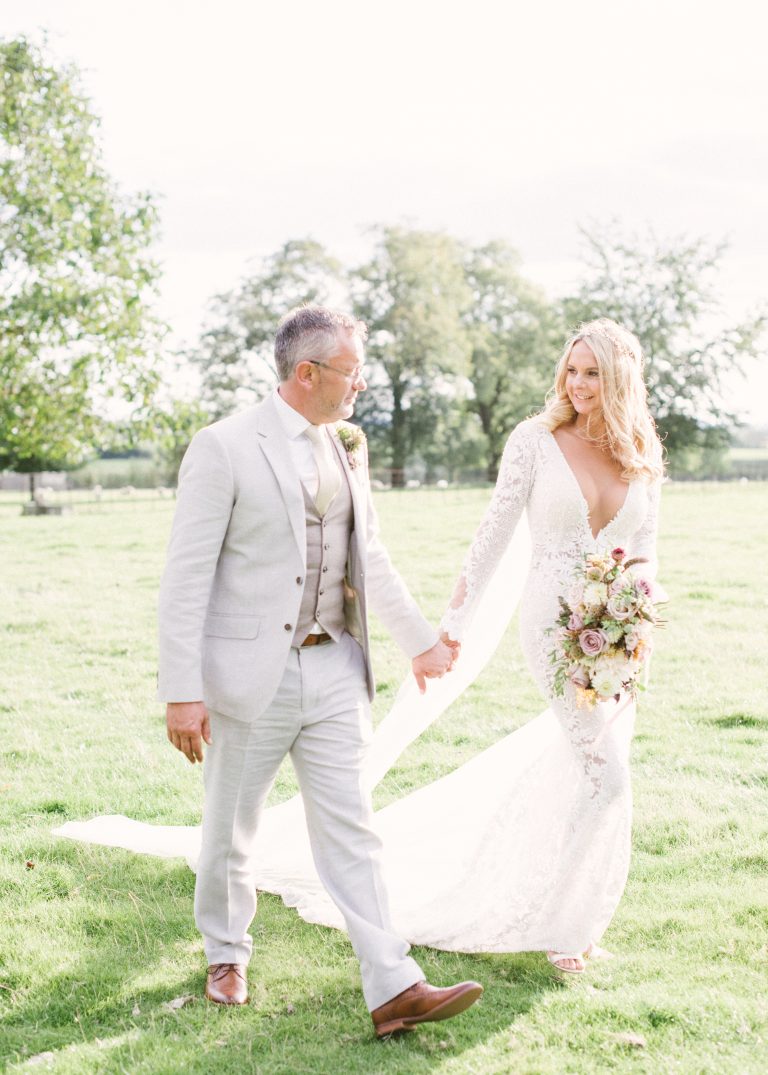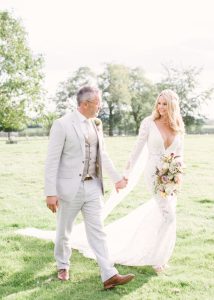 How did you find The Wedding Club? Tell us about that moment when you found and chose your dress – how did it make you feel when you put it on for the first time?
I found the wedding dress before I found The Wedding Club, I really wanted something that looked and felt vintage, beautiful and stunning with a WOW factor.
I found my dress then I searched for a supplier and found The Wedding Club. Your store is the most amazing place for someone like me who was looking for something a little more out there, something different.
The moment I tried the dress on I knew it was the one, although I did feel very nervous and apprehensive about the style suiting my body shape (I have a fuller bust and never wear anything that shows this).
The girls at the store were amazing at putting me at ease and did all they could to help me make my mind up completely.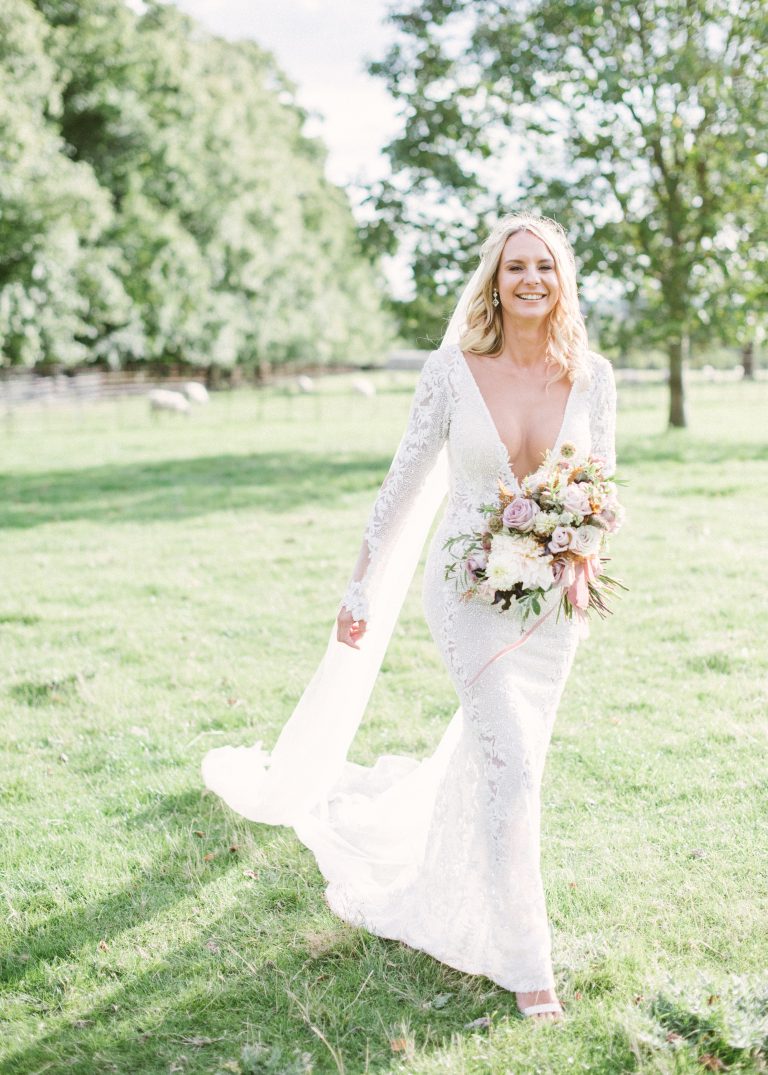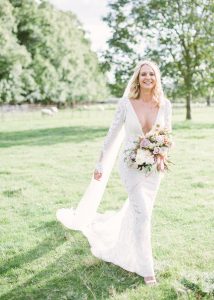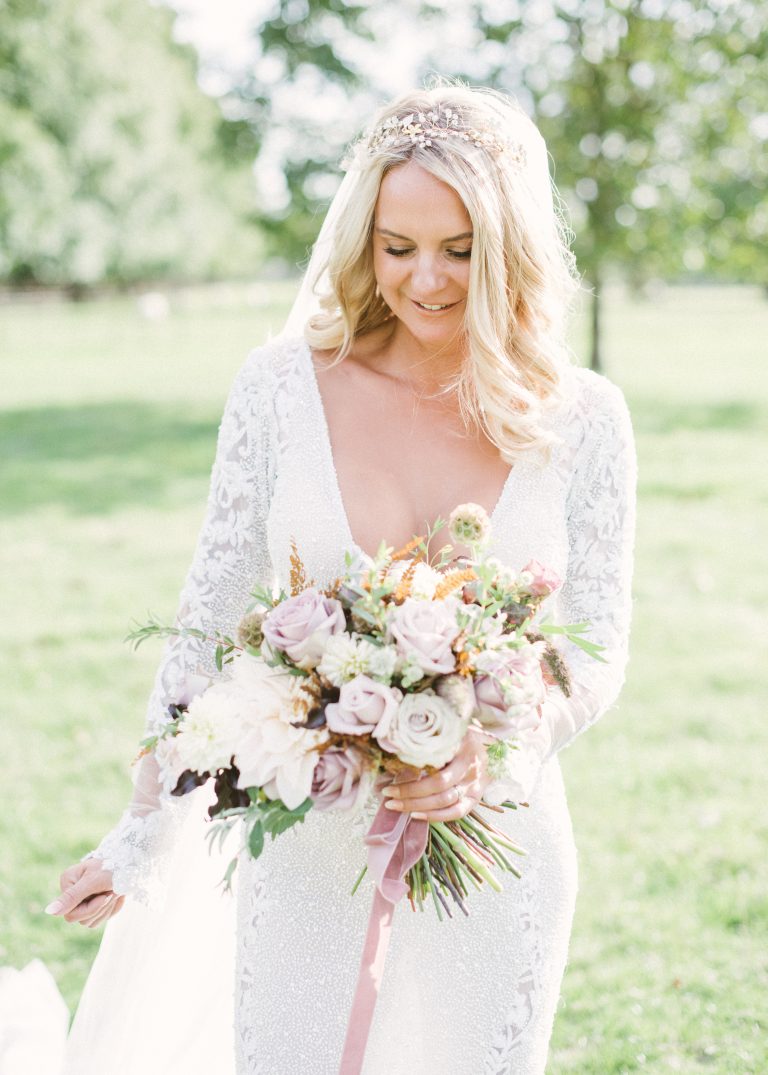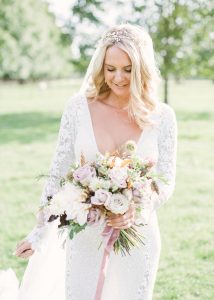 Which designer did you wear?
Berta.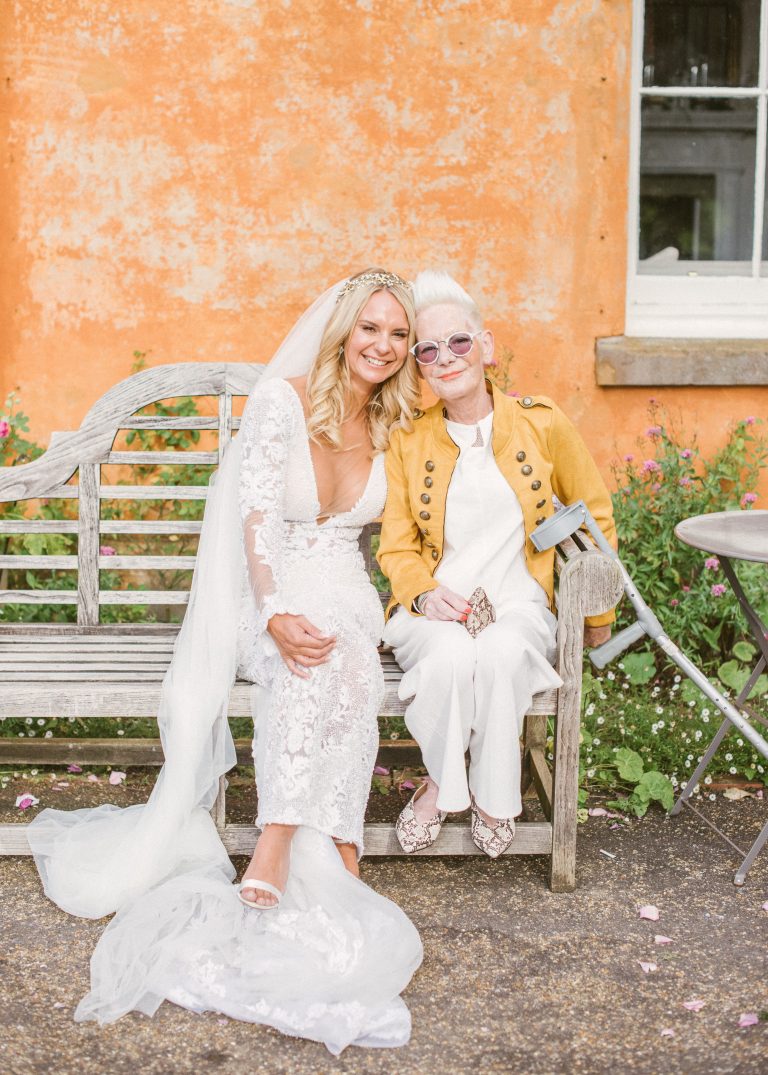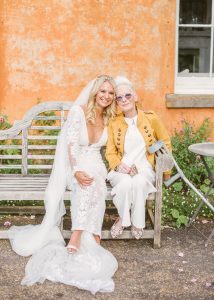 Where is the suit from? Why was it the perfect fit?
The suits were from Marks and Spencers in the end as my husband wanted a light coloured linen and decided to go suit shopping only one month before the wedding day – eeeekkkkk! The suits fitted really well thankfully.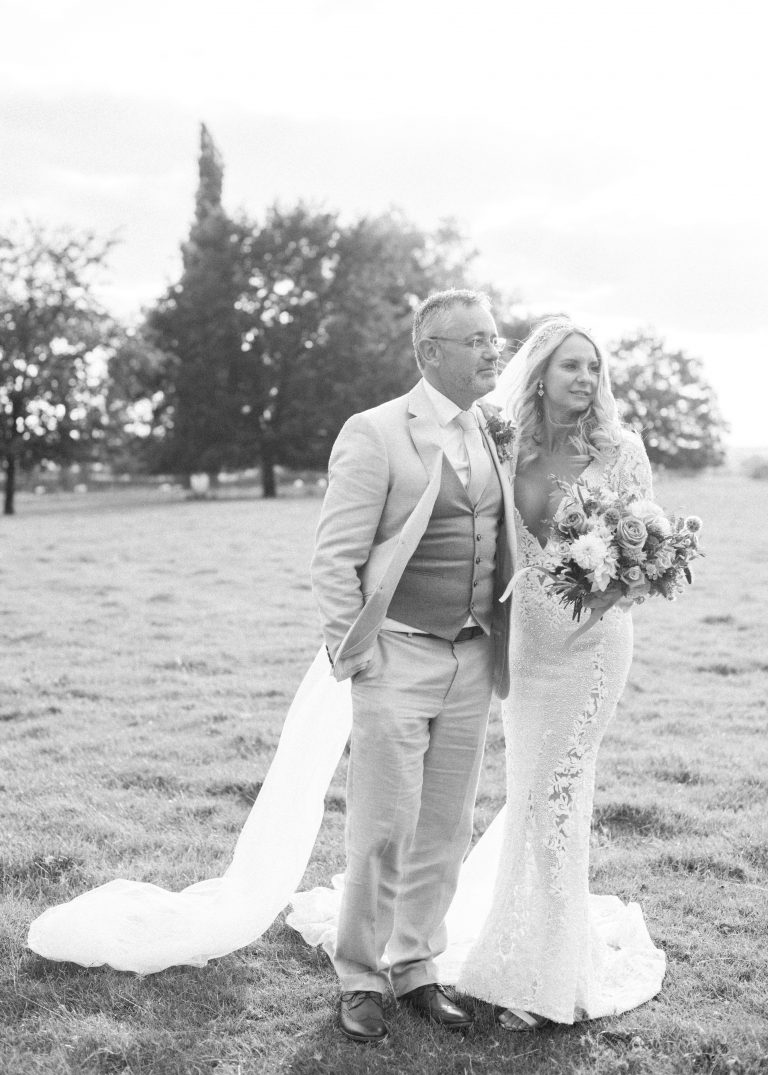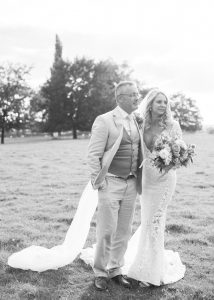 Did you have speeches? Who performed them?
Speeches were made by my dad, the best man and the groom. The groom's speech was by far the funniest thing.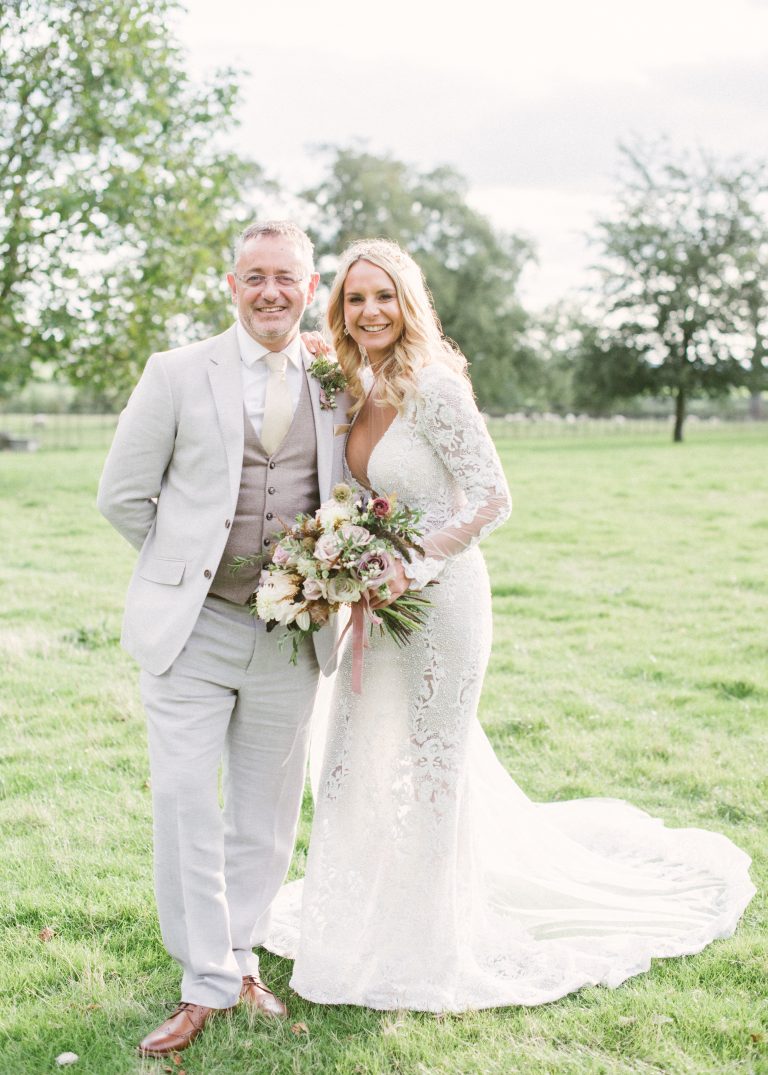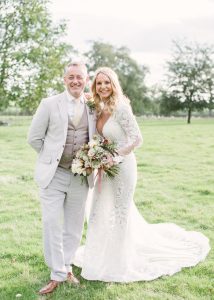 Did you have a first dance? What song did you choose and why? How was the performance?
We danced to Nathan Sykes 'Over and Over Again' as this was the song that played on the beach as Shaun proposed to me. The DJ played the acoustic version.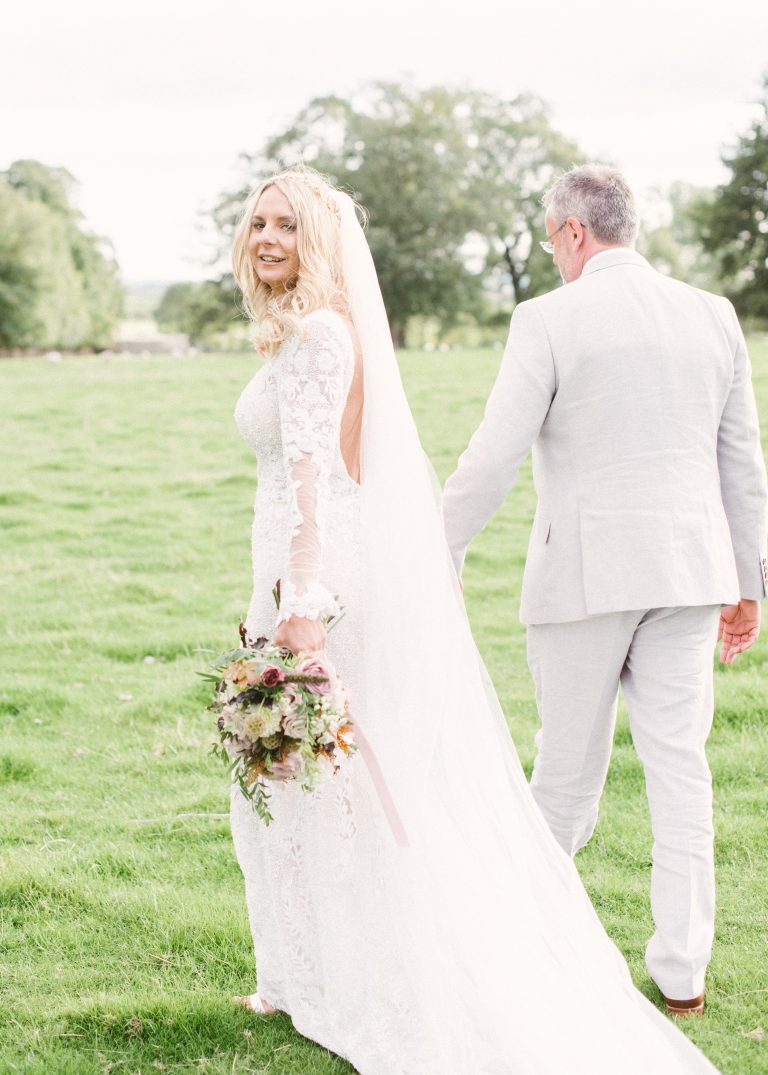 How was the party?
Our party was amazing like an old school rave with an amazing DJ and also a guest DJ.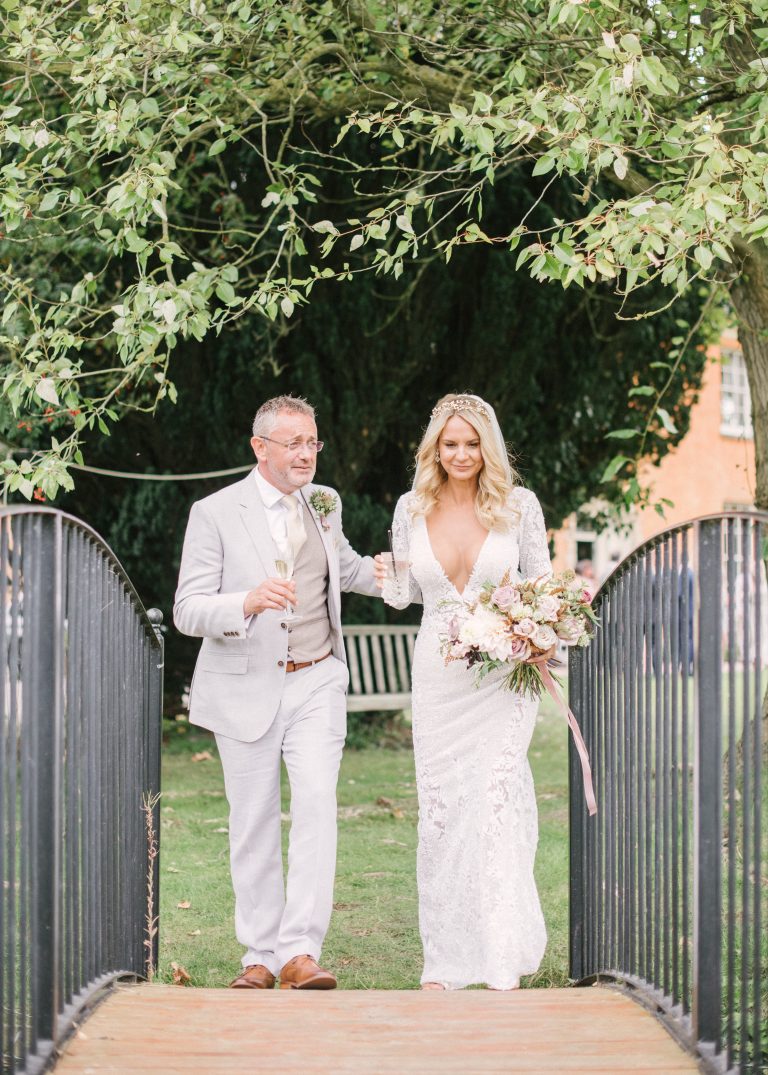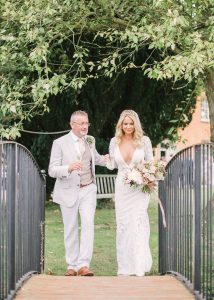 Wedding planning advice for brides to be?
Don't panic, your day will be beautiful regardless of all the chaos around you! If possible, use a wedding planner. Mine was absolutely the best, best, best! Her style and imagination were faultless.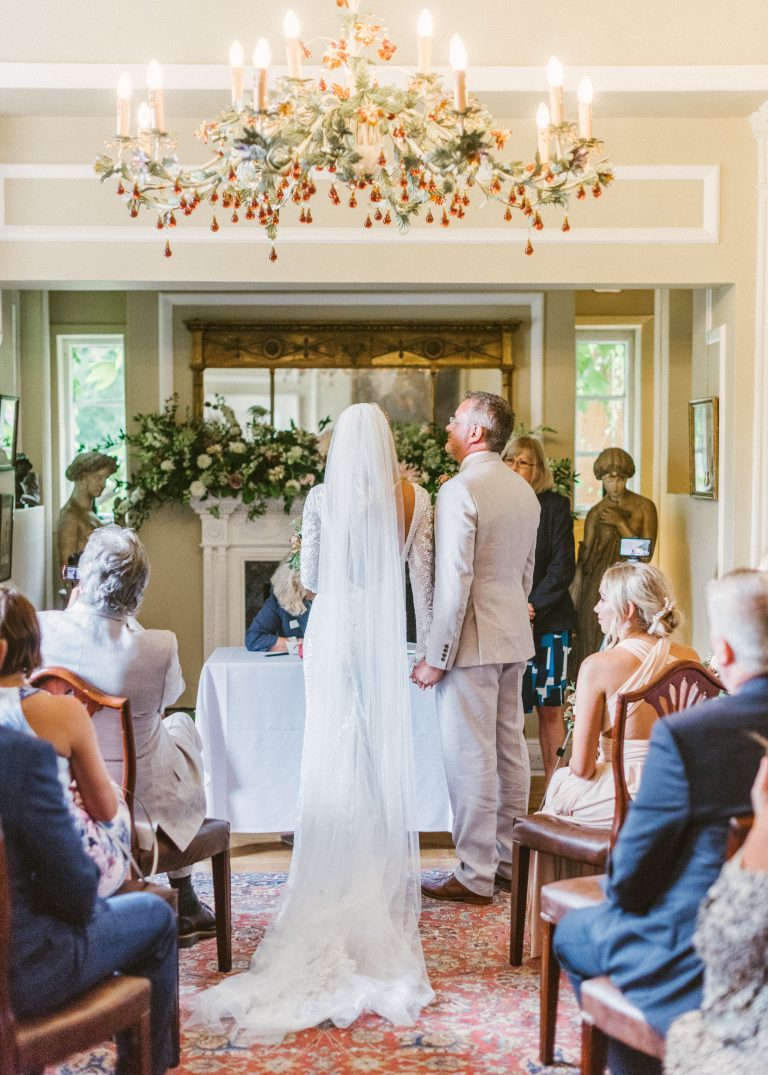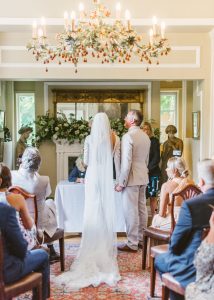 One moment you'll never forget:
Saying 'I Do' to my soul mate.
❤️
Dress – Berta available at The Wedding Club Knightsbridge and Birmingham
Hair – Amy Young Hair Nottingham
Makeup – Helenose Drake Makeup Artist
Photography – Hannah Duffy
Wedding Planner – Natalie Hewitt
Venue – Langar Hall
Furniture – WedHead
Sperry Tent – PapaKåta
Cakes – Couture Cakes
Stationery – Rose Press