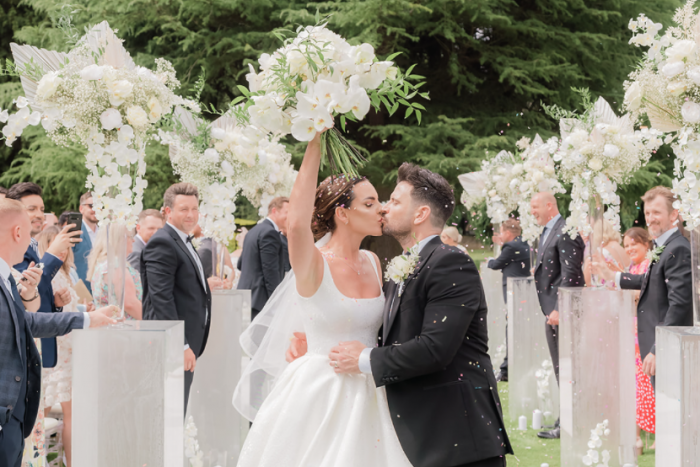 Elegant & Romantic Yorkshire Wedding in Milla Nova Gown
❤️ The TWC Effect – Our brides, their way ❤️
This gorgeous pair didn't let anything get in the way of their big day… Katie and Neil tied the knot after 13 years together and it was definitely worth the wait, a beautiful location, epic performances and one hell of a party – you'll wish you were there!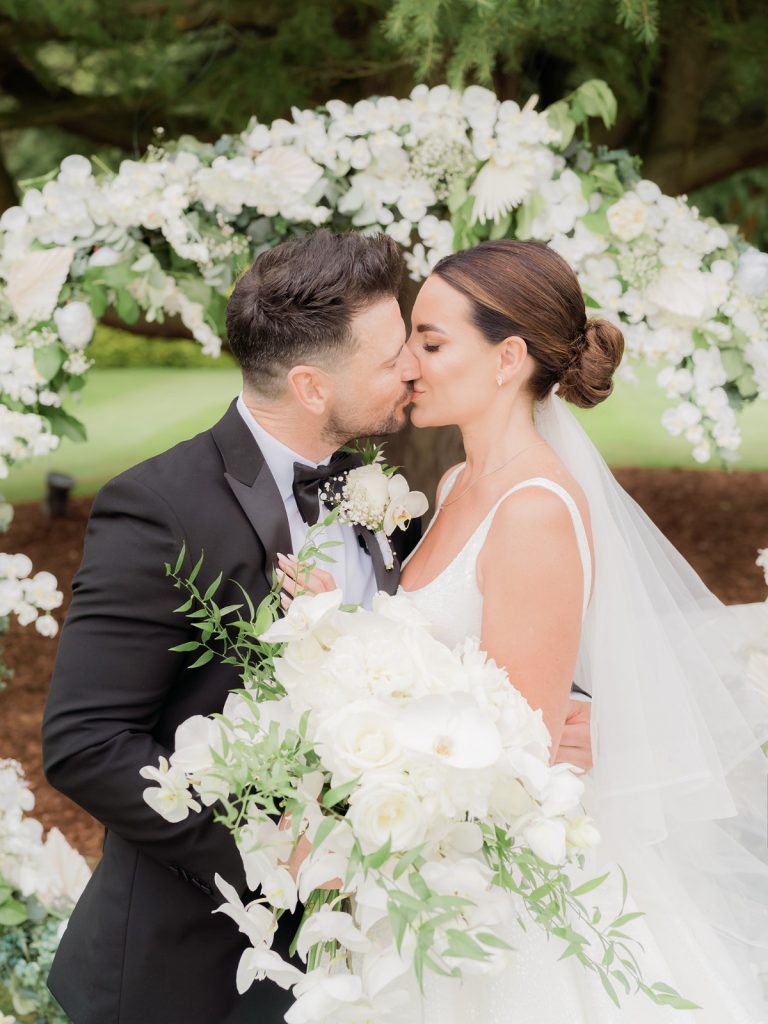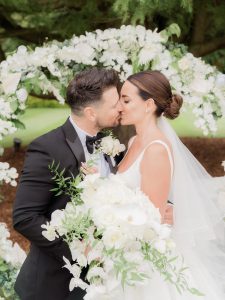 How did you meet?
We first met when I was visiting an acquaintance on a military camp. For me it was absolute love at first sight! I used to watch for him out of the window walking from his classes, spray myself with way too much perfume and sit on the step drawing and wait for him to pass, hoping he would be drawn in by my overalls and strong perfume.
We got chatting and he told me he was going on exercise to France and then being posted to Northern Ireland, I was distraught. I was at university in Leeds and didn't have social media at the time so I wondered if I would see him again. I got him a little packet of chocolate buttons for the journey.

Two years later he found me on social media and messaged to say "guess who is moving to Yorkshire", two weeks later we met up in York and the rest was history!
Unfortunately after two years he got posted back to Northern Ireland and for the next four years we had a long distance relationship! His hometown was Milton Keynes, his parents live in Scotland, I was in Yorkshire and he was based in Northern Ireland ! But against all odds we made it work and have been together for 13 years .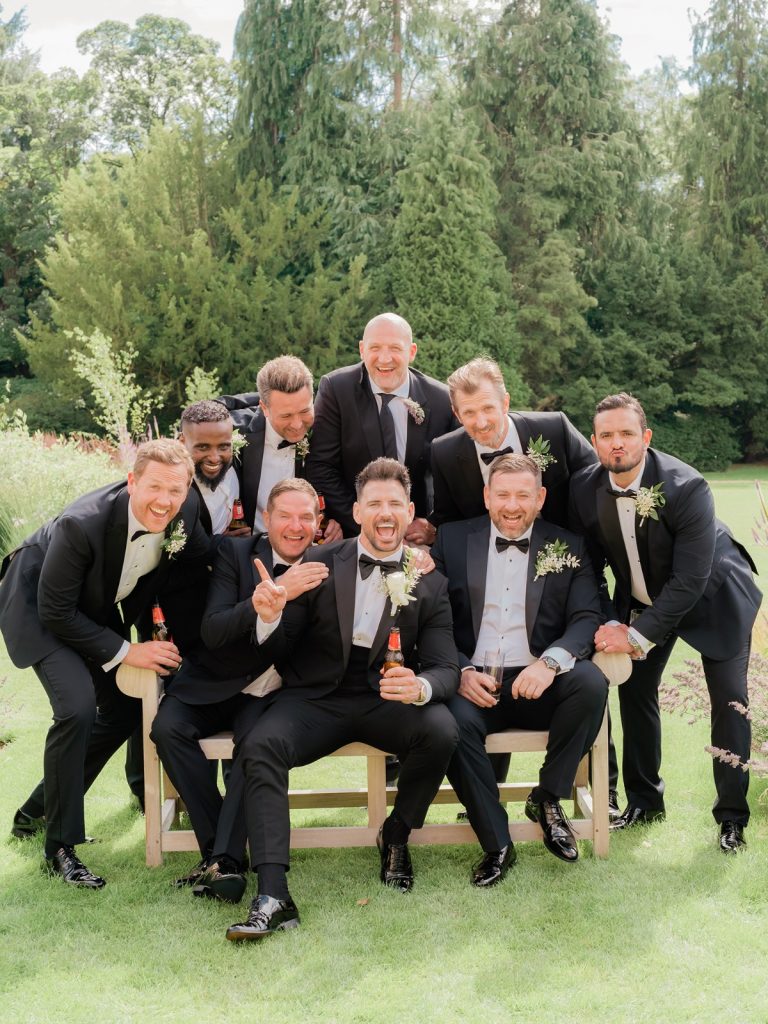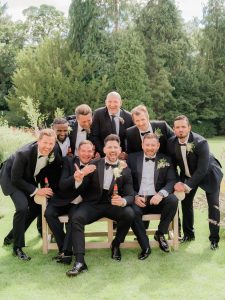 Was it love at first sight?
For sure my knees went weak. He has beautiful dark hair, an amazing white smile and is so cheeky. I thought my heart had broken when he said he was moving .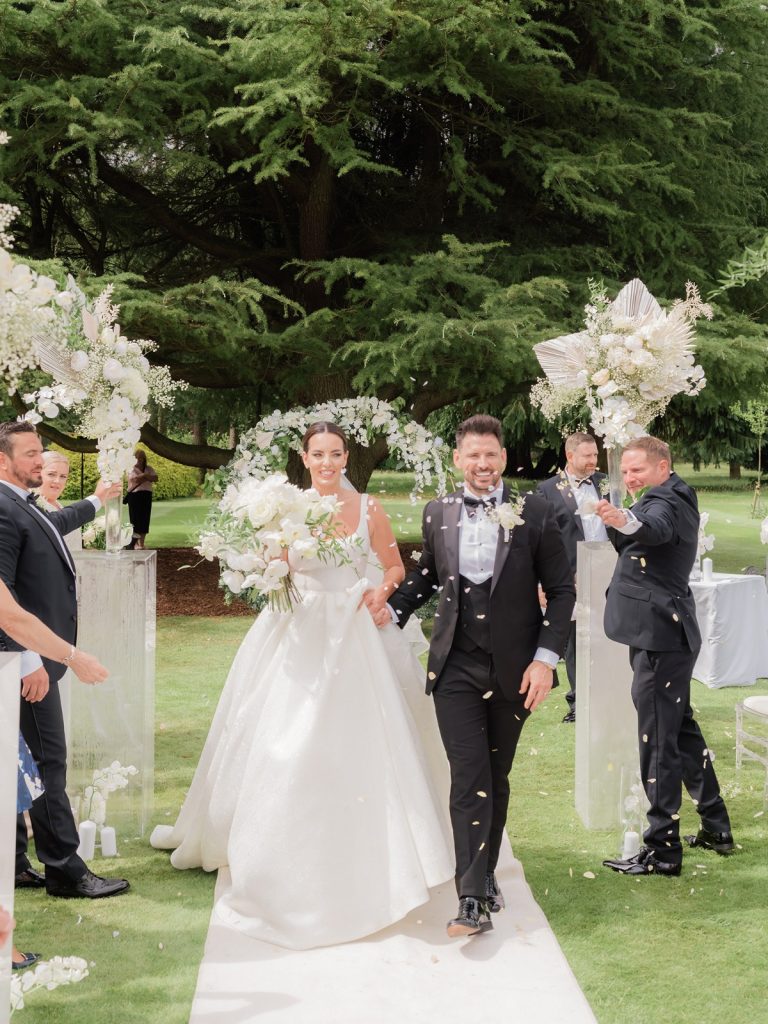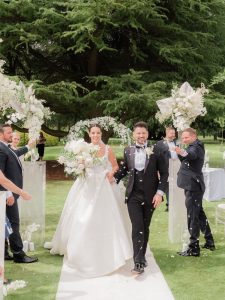 Who proposed and how? Lovely details, please!
We went on an amazing holiday to Mexico and I was convinced he was going to propose. After the holiday ended I was gutted he didn't. I later found out he forgot the ring! He'd left it on the army camp!
Later that year we went on a cruise, we went to the famous fountain and I thought this must be it! Again…. he forgot the ring!
Then the day I didn't even think about it was the day he proposed. We were in Pisa and he was asking if I wanted to go on a horse and cart… I was saying "no it's too hot for the horses" so then he said "let's go to this beautiful restaurant" – no I said it's too expensive so then he ended up doing it right in front of the Leaning Tower of Pisa. He proposed with a beautiful pear shaped diamond ring .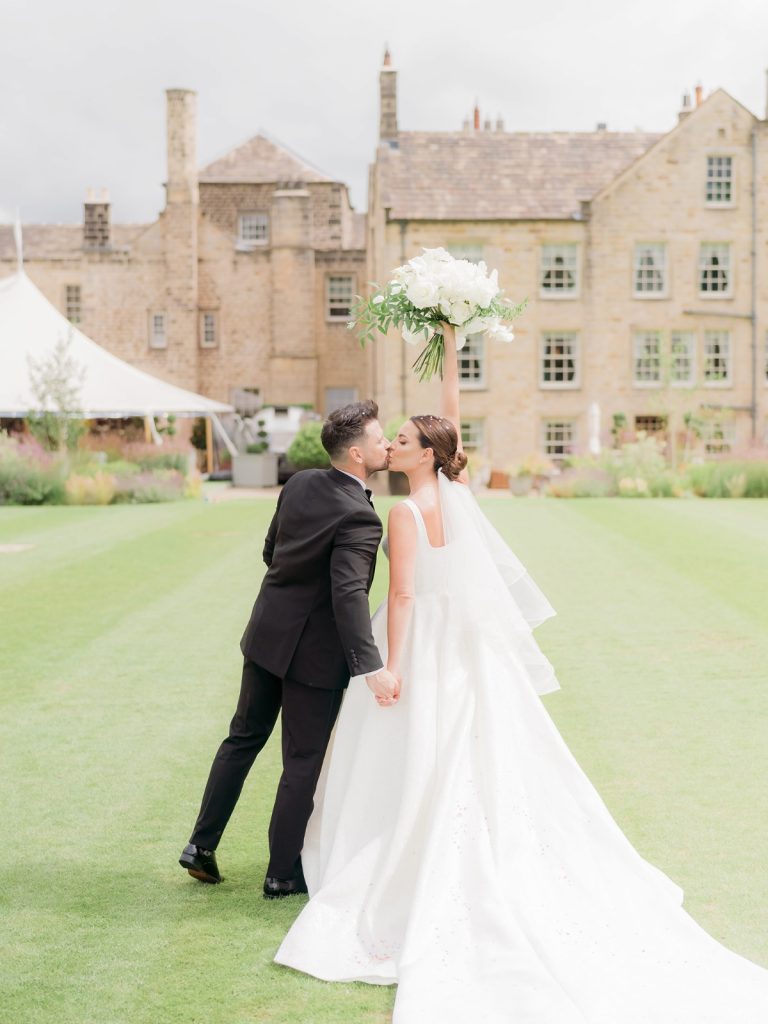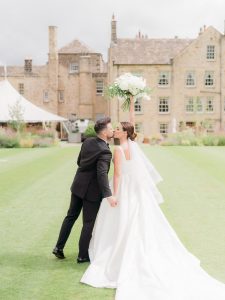 Did you have a theme for your wedding? How did it come about?
So, our wedding was difficult. We were meant to get married last year but we were both in hospital with Covid on our wedding day so it was moved to this
year, but 9 weeks ago I was rushed in for emergency spinal surgery and despite two vaccines I caught Covid again!
The odds were against us but I am a very resilient and determined person so I made it happen! I had intense physio to enable me to walk down the aisle and I made it! I literally had two weeks to plan the wedding!
It was one of the first weddings with the lifting of restrictions so the theme was literally LOVE! To love each other , be grateful for each other, appreciate each other. The style we went for was elegance and romance .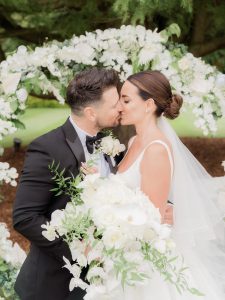 Location and how you found it?
Grantley Hall in Ripon. I came across Grantley Hall on google, however it appeared to be a building site so I asked Neil if we could drive up on the way home, and it was literally the best location ever!

The planner came to meet me in a high vis vest and hard hat and said "I'm game if you are". Neil waited in the car with our son while she showed me the plans in the office and took me on to the building site. I fell in love with the vision and booked it there and then – surrounded by dust and bricks!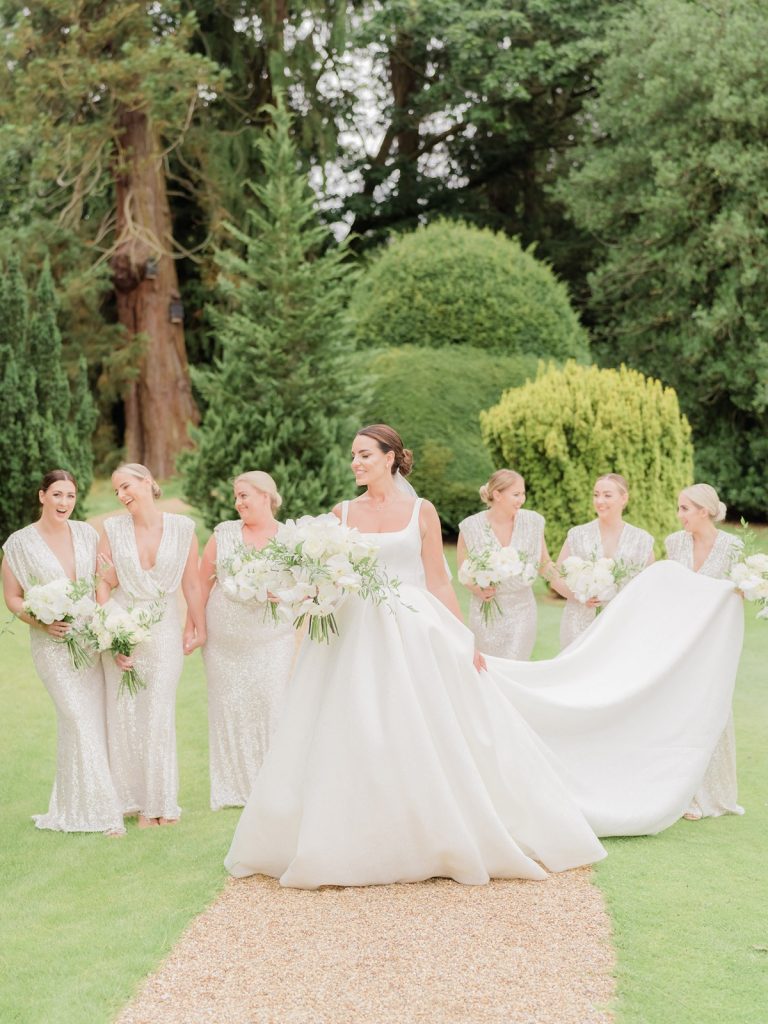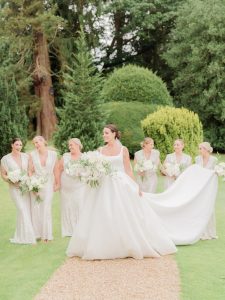 How did you find The Wedding Club? Tell us about that moment when you found and chose your dress – how did it make you feel when you put it on for the first time?
I looked at The Wedding Club when I realised I wanted a Milla Nova dress. I was directed there by them after seeing the stunning Gabrielle dress on a catwalk show. Luckily for me the very next weekend there was a trunk show!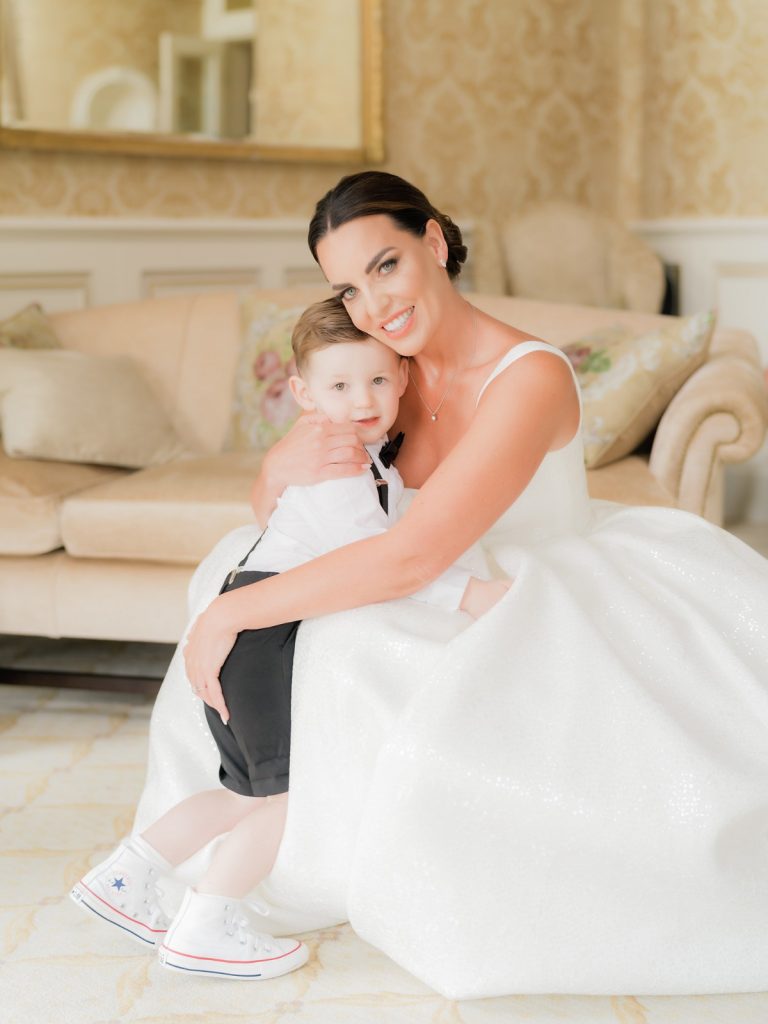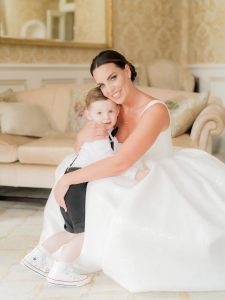 Which designer did you wear?
Milla Nova – Gabrielle.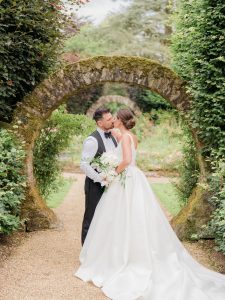 Where is the suit from? Why was it the perfect fit?
The suit was from Moss Brothers. Initially Neil wanted a designer suit but their tailoring is just exceptional .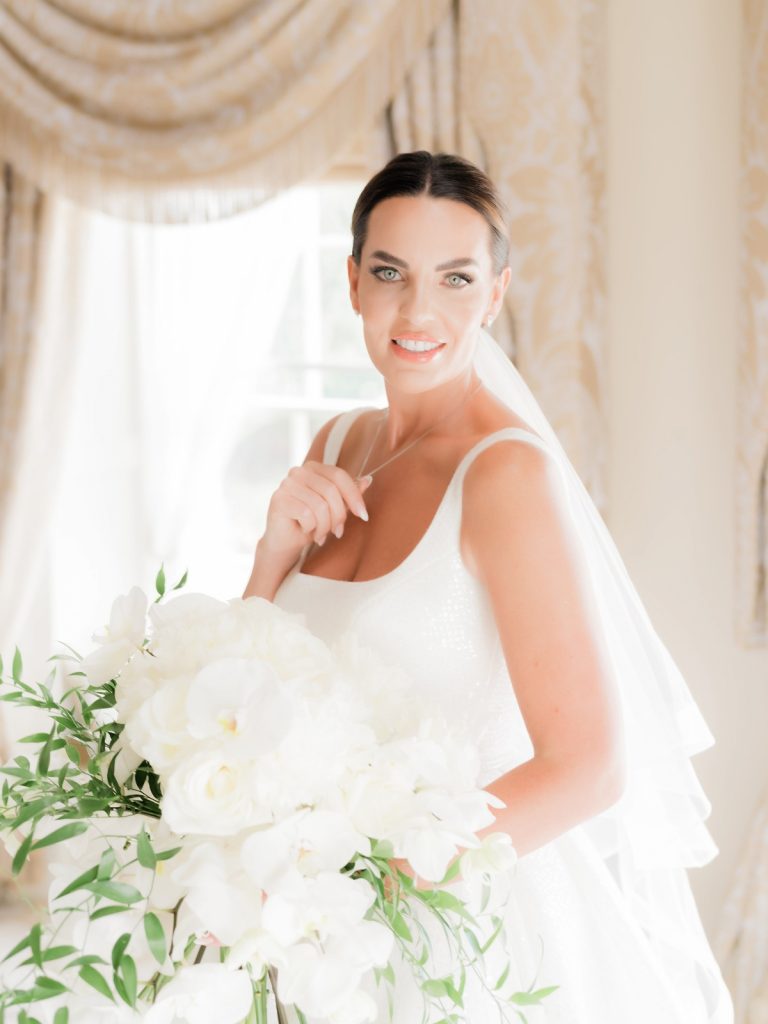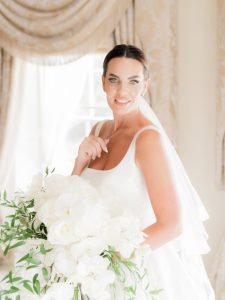 Did you have speeches? Who performed them?
We had the speeches before the meal enabling everyone to relax! My dad started and his speech was excellent, it was very moving but very funny.

Next up was my twin sister who wanted to do a speech because we are so close, and because she had arranged video messages from my bridesmaid Bex and best friend Tom who could not attend due to travel restrictions.

Neil's speech was utterly amazing, it was so funny and actually very moving .He doesn't show emotion often so it was lovely. His best man's speech was quite tame… I expected a lot worse, I think he tried to keep it classy!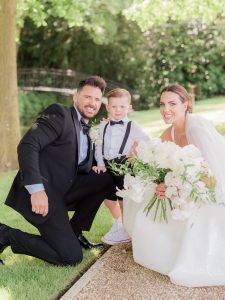 Did you have a first dance? What song did you choose and why? How was the performance?
Initially we were going to make the first dance a little wilder, maybe breaking into a dance but with my spinal surgery that was difficult. We danced to Zayn Malik – Dusk Till Dawn with fireworks in the background which looked stunning especially with my dress, the light just bounced off the sequins .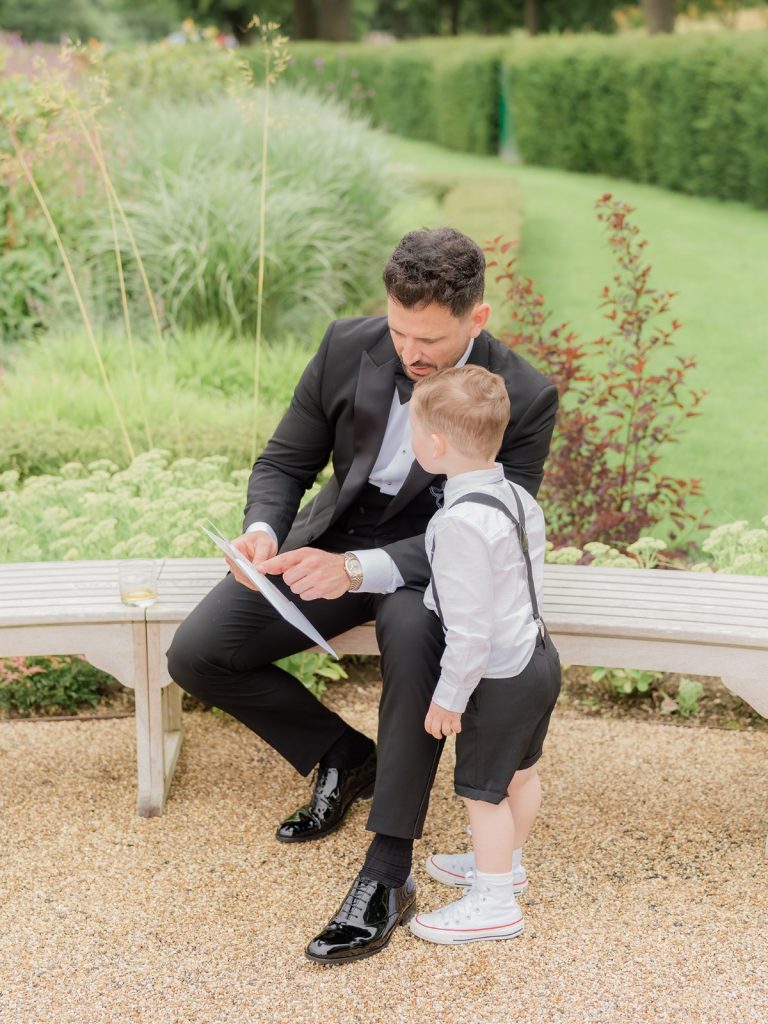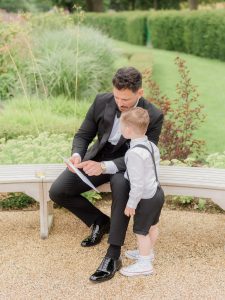 How was the party?
The party was literally unbelievable! We had the most incredible violinist during the wedding breakfast, she was just stunning in every way – performing in a gold sequin dress.

There was also a singing waiter who got everyone on their feet, it was amazing! On the tables were place cards with dares on them, one was to do the conga so all the guests did that! It was amazing! We had magicians, fire eaters, a show girl on stilts, everything was very elaborate! It was big and amazing! A fantastic celebration after difficult times!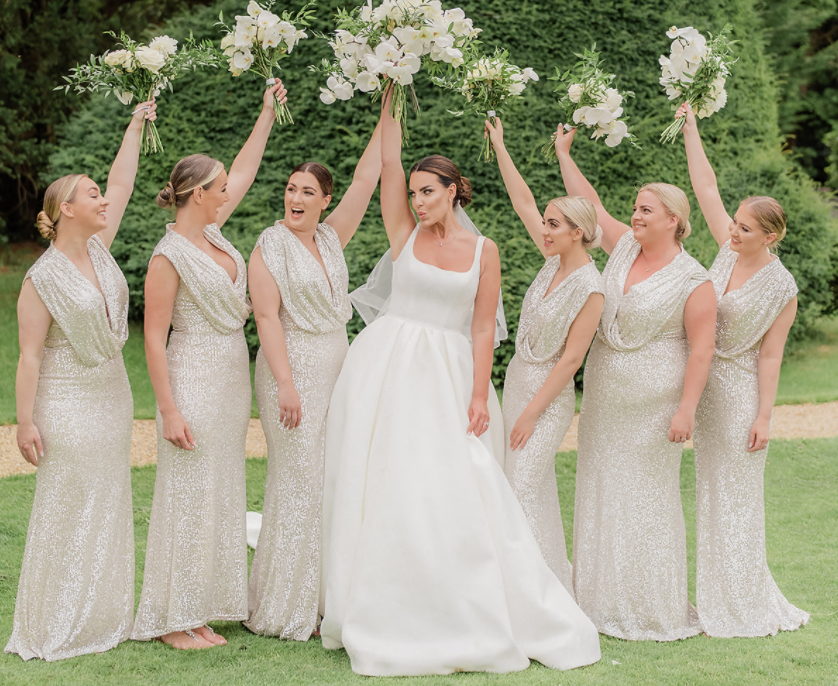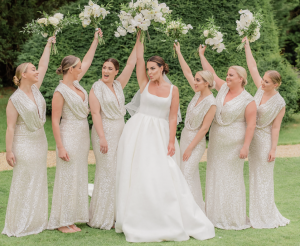 Wedding planning advice for brides to be?
Don't stress about the small things – they don't matter on the day!
Get all your small jobs done the night before like ironing your bridal robes, leave enough time for hair and makeup and you'll have a lovely morning! I don't drink alcohol so I felt very fresh on the morning so that helped.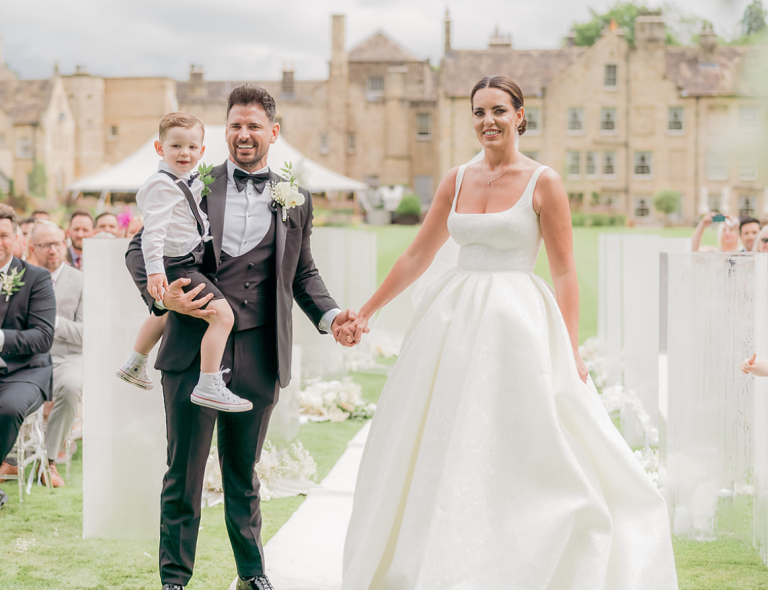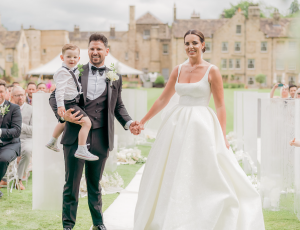 One moment you'll never forget:
Actually I'll never forget looking out the window and seeing my son and his dad having their picture at the fountain. I was so moved. I'll also never forget how Neil held my hand at the end of the aisle, he never holds my hand and I always ask him to – he made me feel safe as if to say "I've got you, I'm proud of you".

A special mention and thank you to our photographer who came on board with two weeks to spare! Best decision we could have made, he was unbelievable.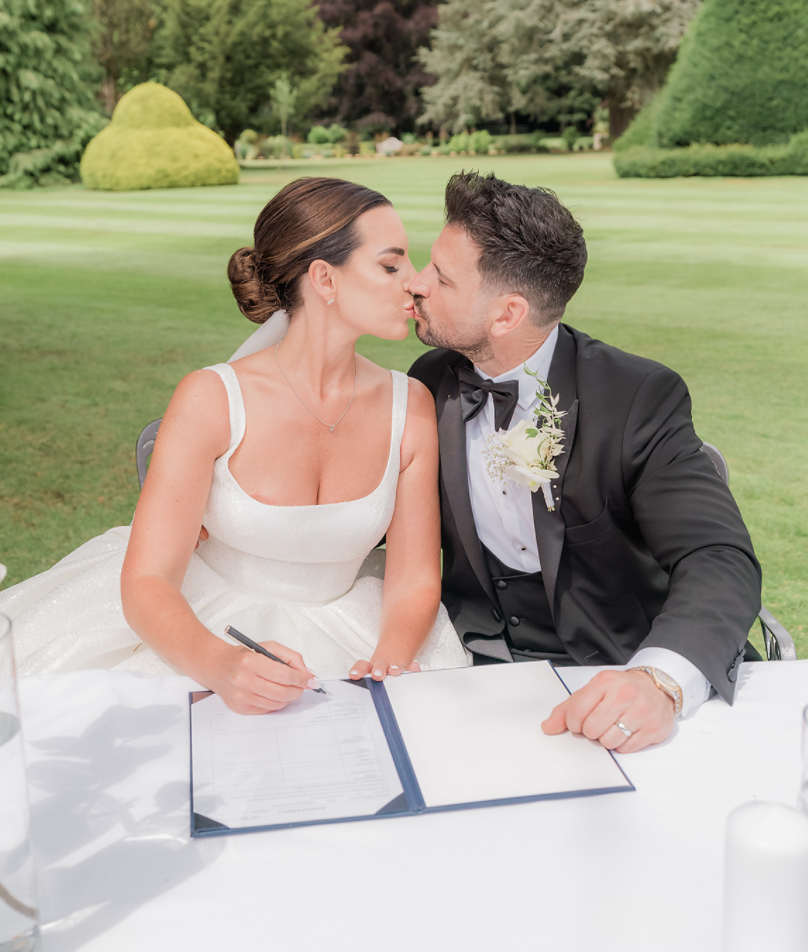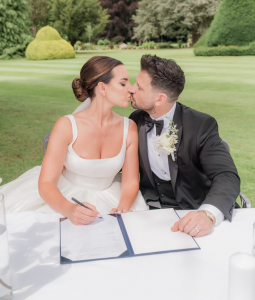 ❤️
Dress – Milla Nova available at The Wedding Club South Kensington & Birmingham
Hair & Makeup – Rebecca Hingham Hair & CC Makeup Artistry / Nicole Louise Makeup
Venue – Grantley Hall
Decorations – Sweet Brothers Events
Flowers – Mae Dae Events
Photography & Videography – Carn Patrick & Fire and Ice
Band & Violinist – Ear Candy & Alexandra
Showgirl & Magician – TF Productions & Matthew Magic
Doves – Doves For All Occasions