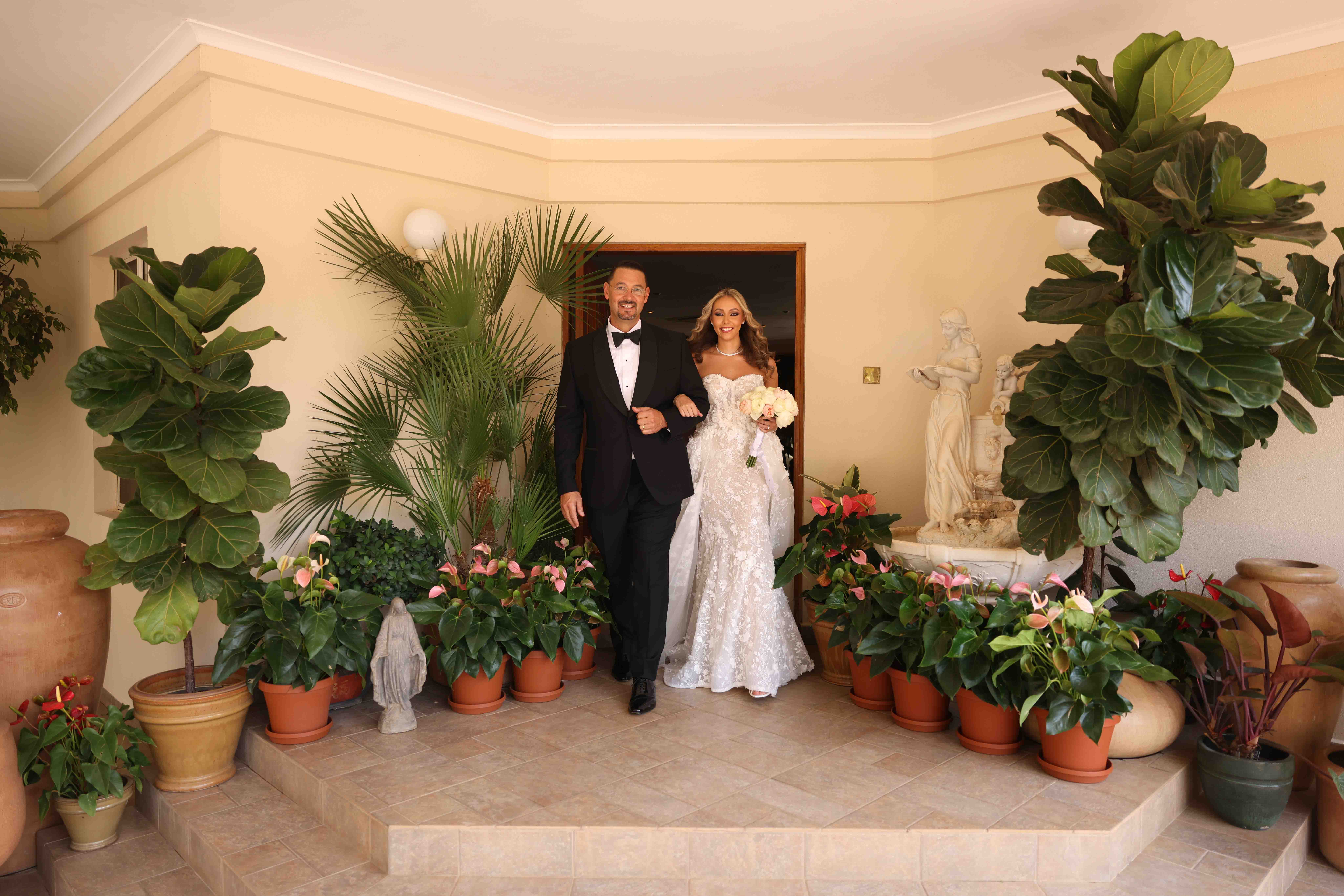 Classically Chic Zambia Wedding In Berta Gown
❤️ The TWC Effect – Our brides, their way ❤️
Crystal and Ramah were brought together at a wedding and years later celebrated their very own nuptials in style! The pair put on quite the glamorous big day with an international guestlist in the most beautiful settings…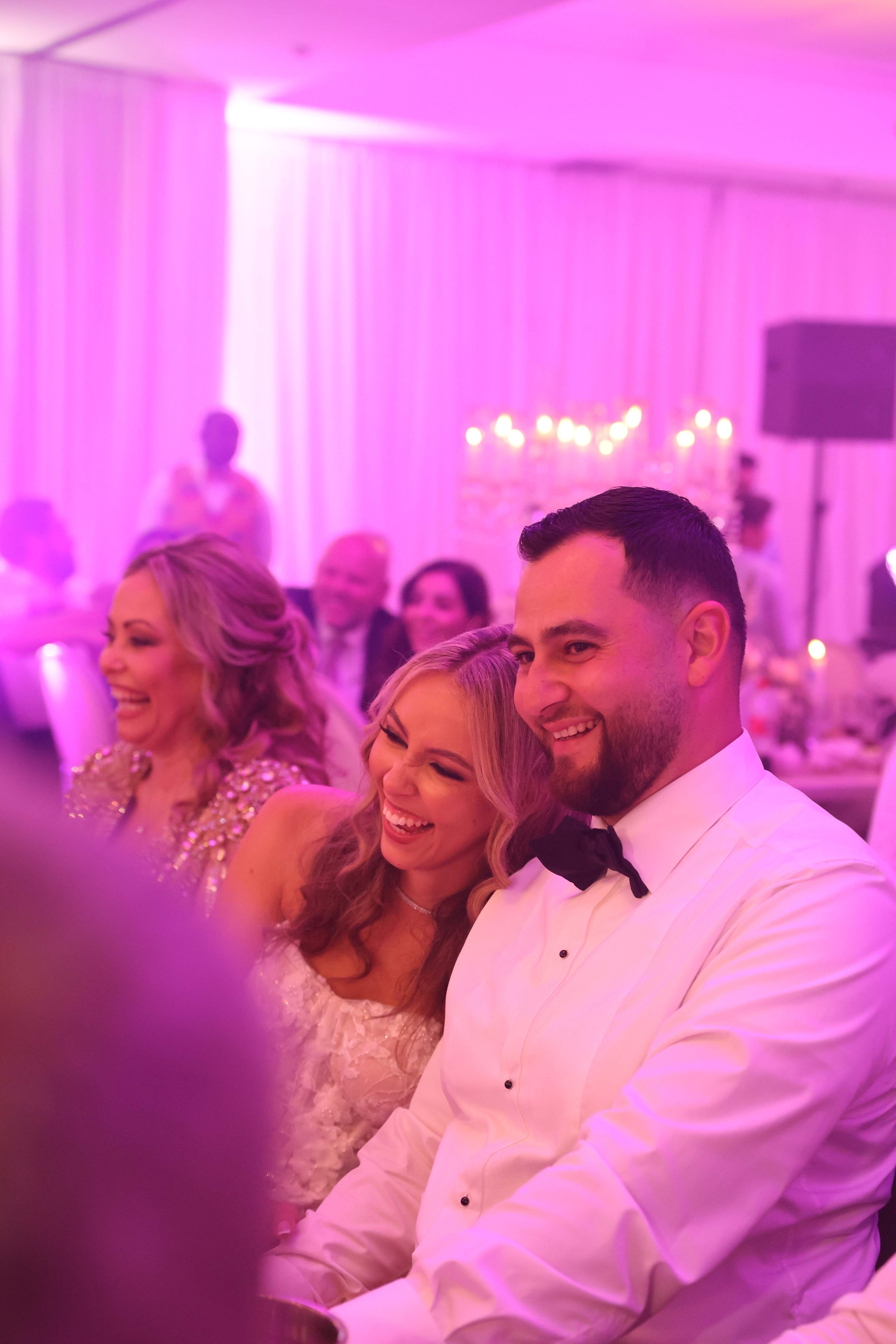 How did you meet?
Nearly six years ago I was dancing the night away at my sister's wedding in Lebanon. The wedding was filled with family and friends, but unbeknownst to me, one particular person was vying for my attention: Ramah. Fate would have it that Ramah was no mere stranger but my brother-in laws sister's brother-in-law. I know, confusing!
The following year after exchanging messages for months, with the encouragement of my sister, I flew to Lebanon with my sister and brother in law. Of course, sparks flew and from that day forward, the fairy tale truly began…
Ramah ended up moving to Zambia to live with my parents while patiently awaiting my return from London. While Ramah threw himself into work, I was finishing up my masters degree in London. Finally though, after nearly 6 years, we are united in Zambia as husband and wife.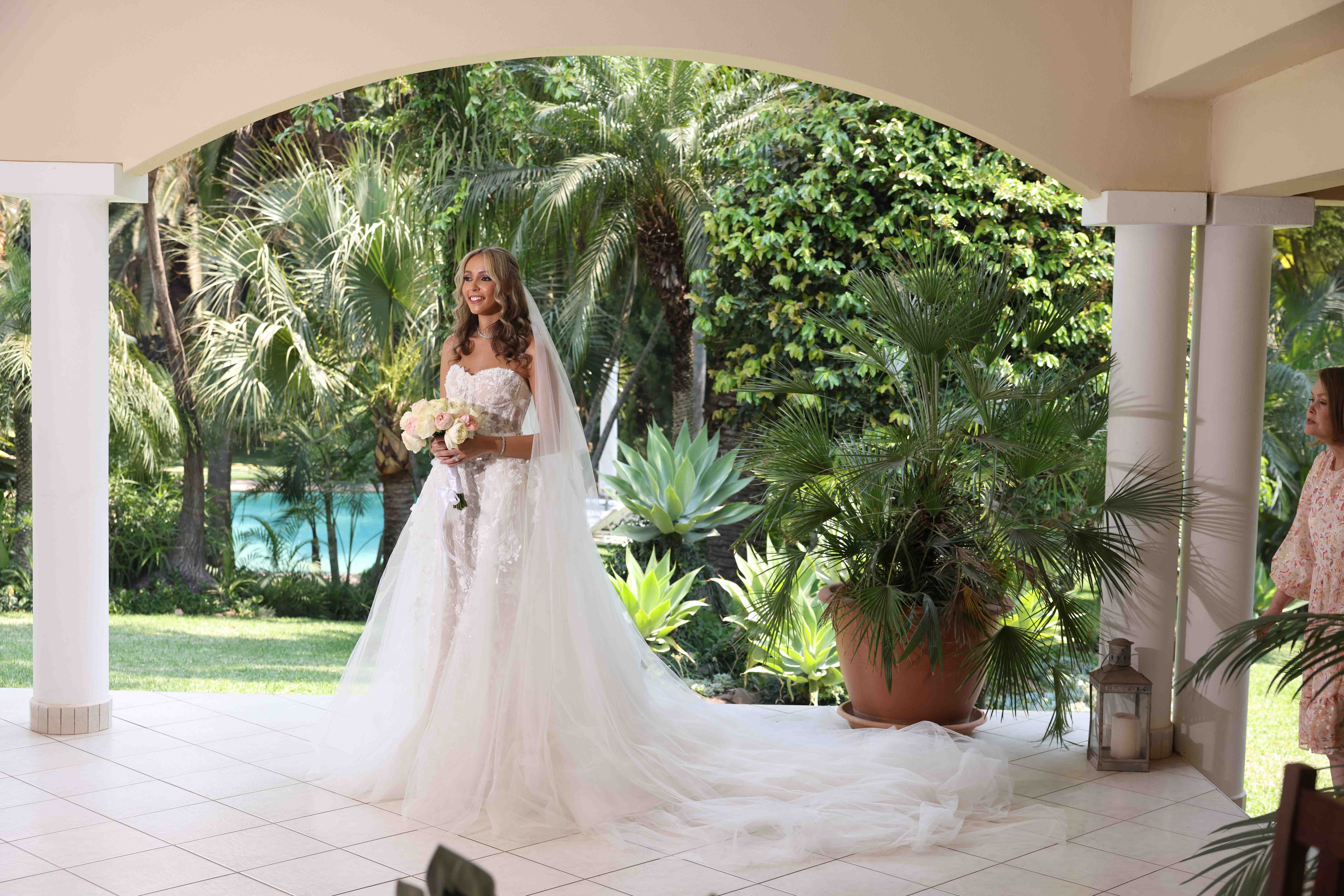 Was it love at first sight?
This is difficult to say because Ramah set eyes on me at my sister's wedding but I didn't see him. When I properly met him in person a couple of years later, it was definitely love at first sight.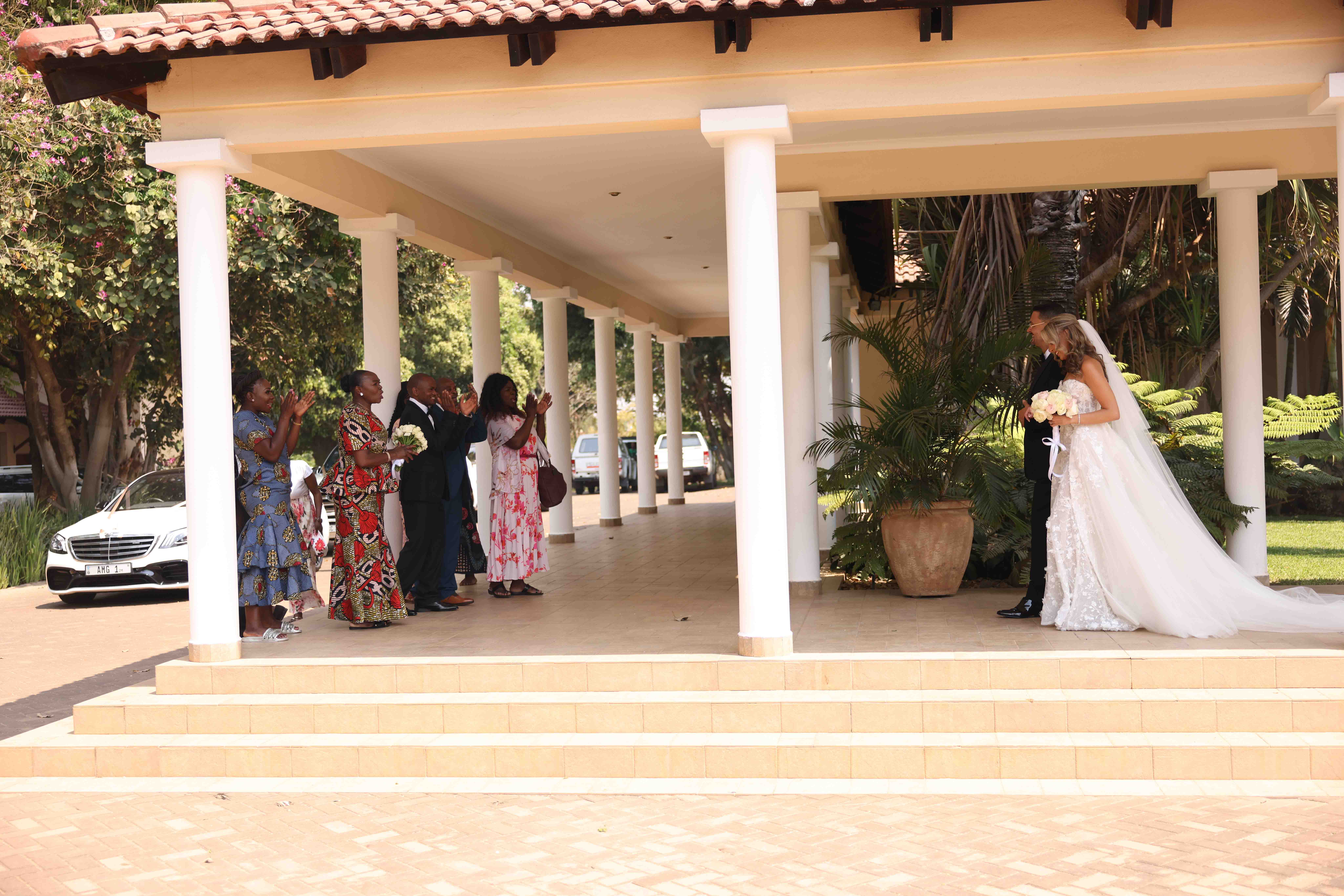 Who proposed and how? Lovely details, please!
Ramah proposed to me in a hotel that is very special to us in Johannesburg South Africa when we were on holiday. Ramah always knew I didn't want a big cheesy proposal, so he found the perfect moment in our hotel room while we were getting ready for dinner at our favourite restaurant to get down on one knee. It was the perfect proposal for me. I wouldn't have wanted it any other way.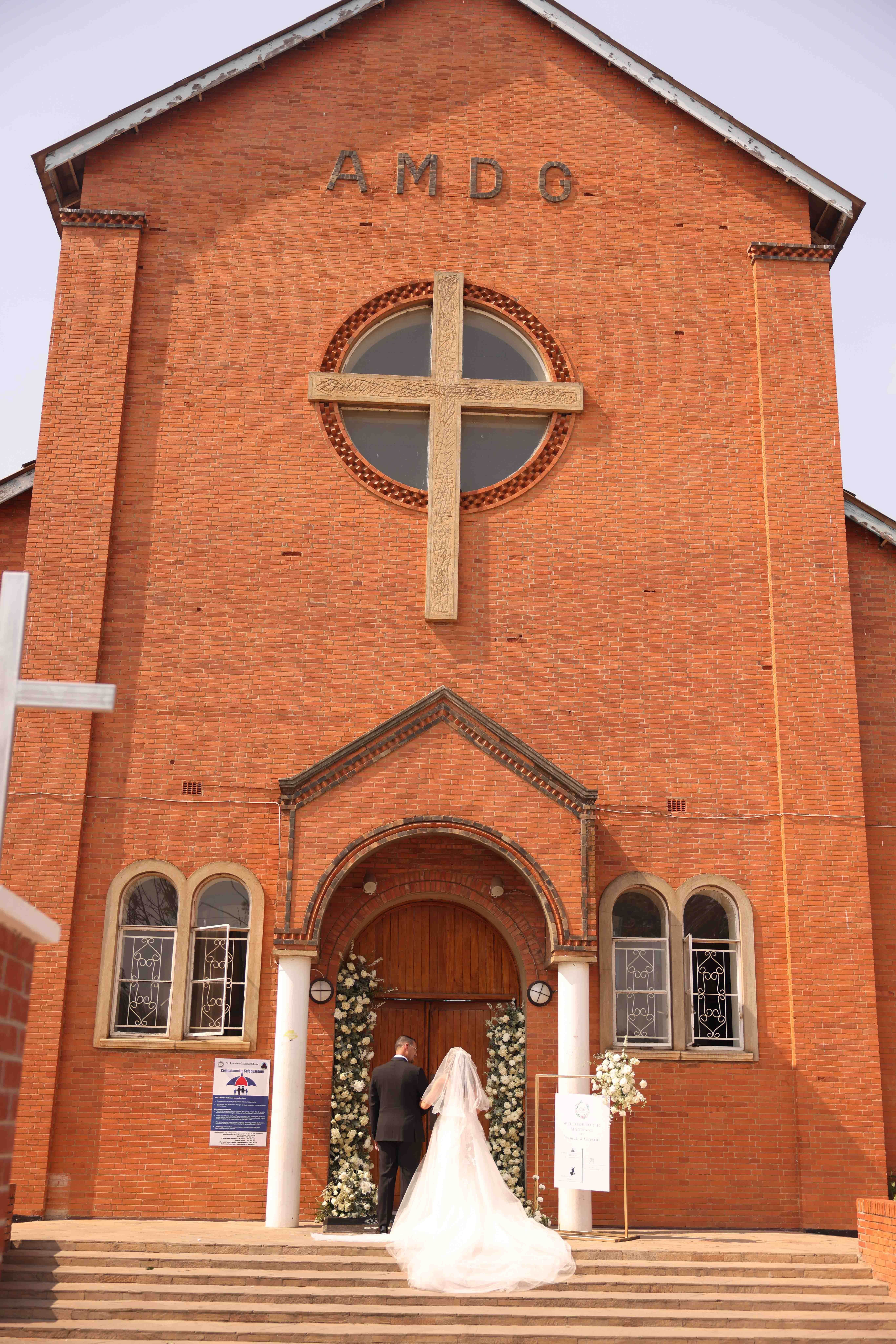 Did you have a theme for your wedding? How did it come about?
We had a rehearsal dinner at our lake house the weekend before the wedding which was a sunset theme so we left the dress code for our wedding day simply as "Black Tie" and the guests did not disappoint!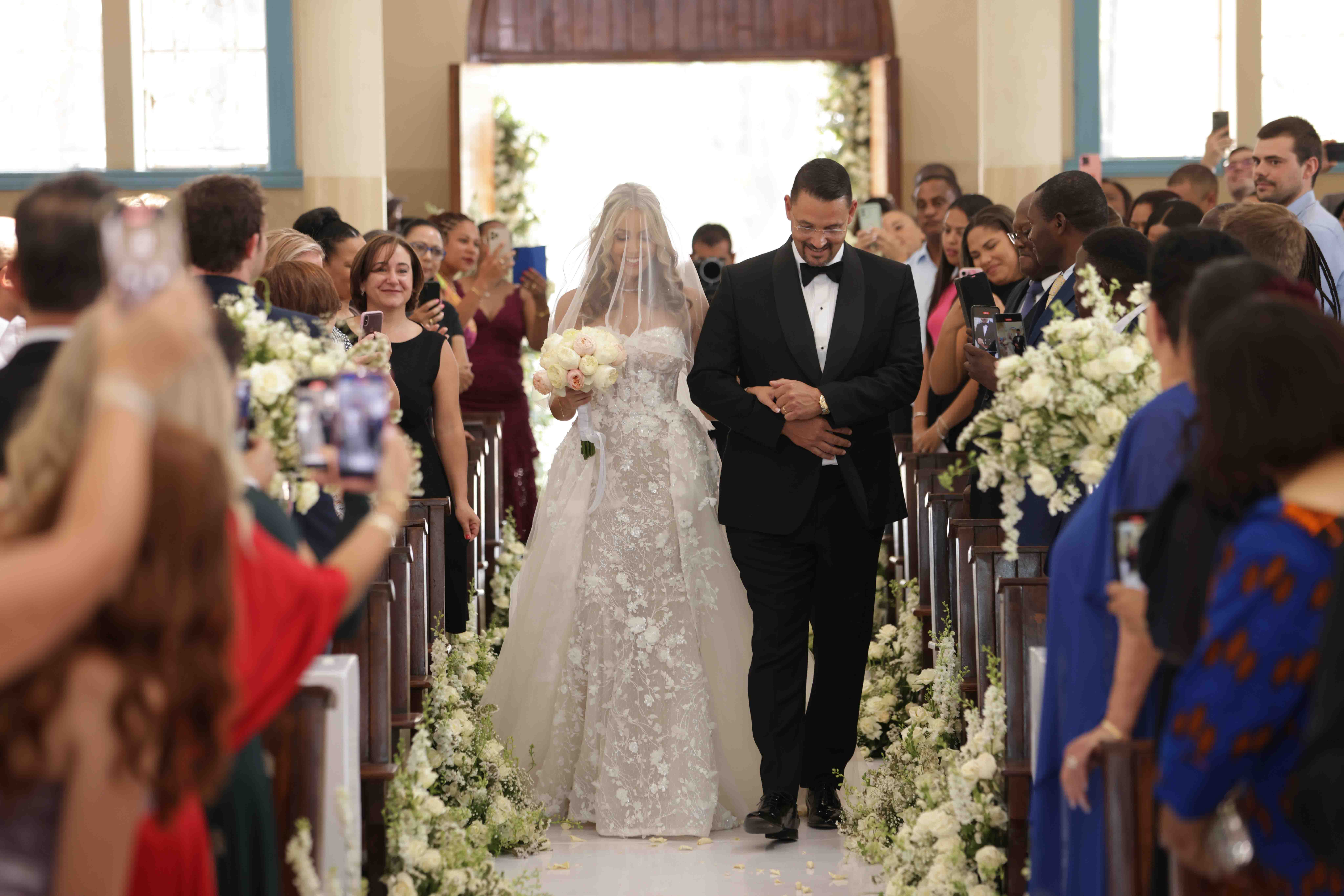 Location and how you found it?
We got married in the same church I was baptised in when I was a baby and had our reception in my childhood dream venue "Sandy's Creations Resort" in Lusaka, Zambia. My family owns the resort so from when I was a child, I couldn't have imagined getting married anywhere other than our venue.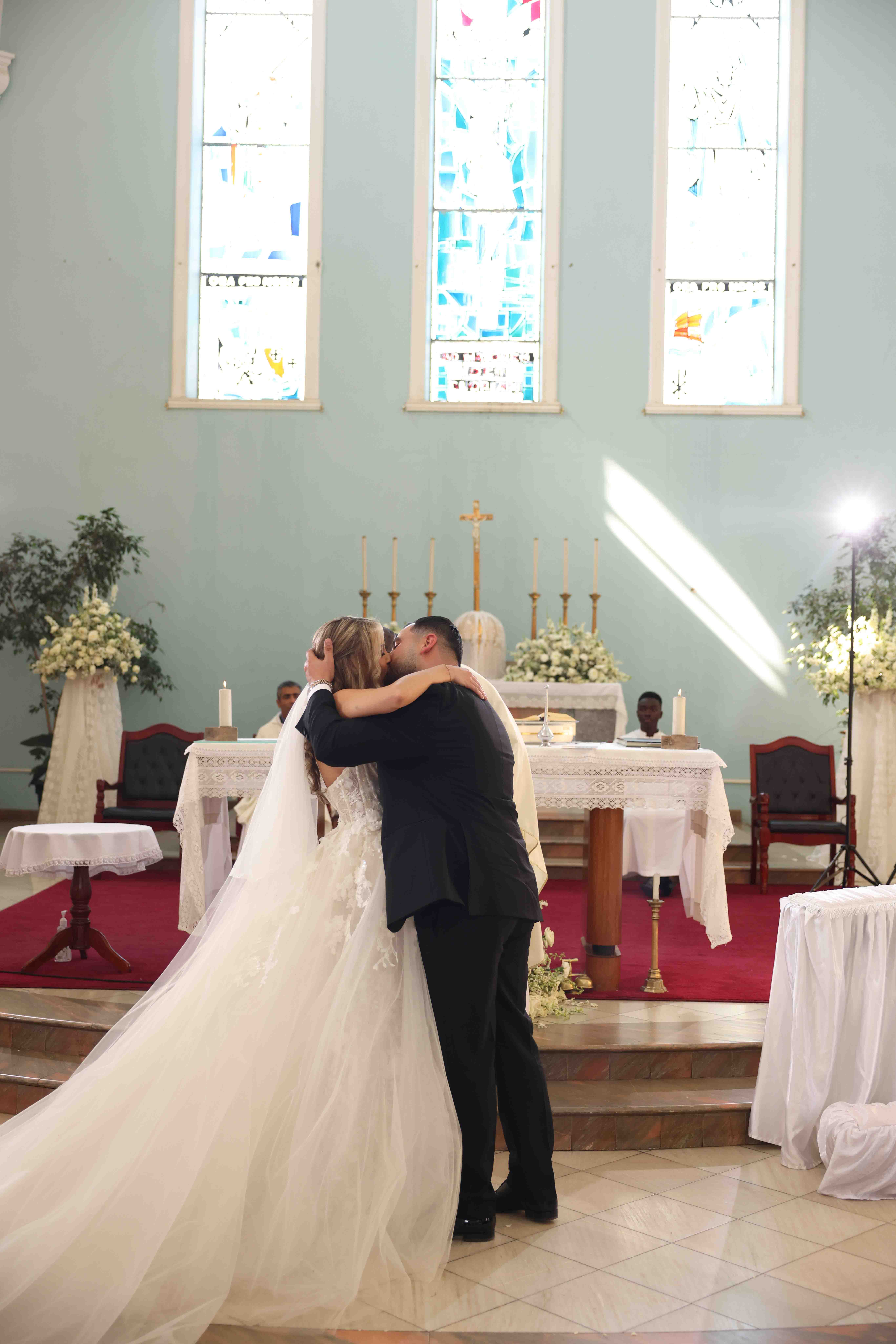 How did you find The Wedding Club? Tell us about that moment when you found and chose your dress – how did it make you feel when you put it on for the first time?
I had my dress set on a particular Berta dress that I saw on Instagram. The closest distributor for Berta to Zambia would have been Dubai, so I contacted them but they didn't have the dress in stock. I tried to look for similar dresses but my heart was truly set on the Berta. London has always been a second home to me since my mum is half British and has all her family there and having studied there for 5 years in university, so I did a quick search to see if any of the shops stocked it there and the Wedding Club did!

I booked an appointment with the Wedding Club and my truly amazing mum and dad booked tickets, and after 24 hours of travelling we arrived in London for my appointment. The first dress I tried on was the dress I had set my eyes on and from the moment I tried it on I knew it was the one. I tried on other dresses but none of them compared to it.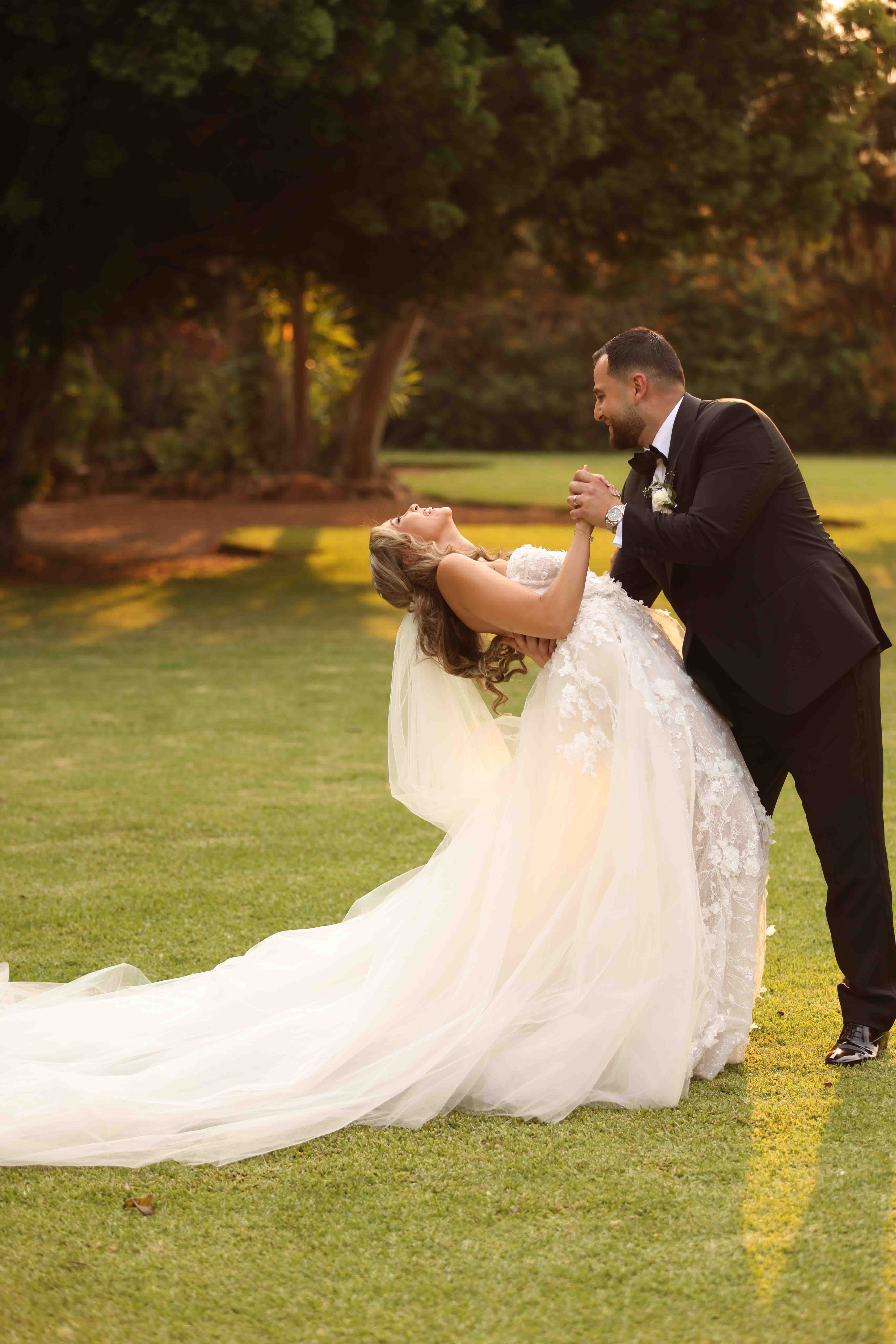 Which designer did you wear?

Berta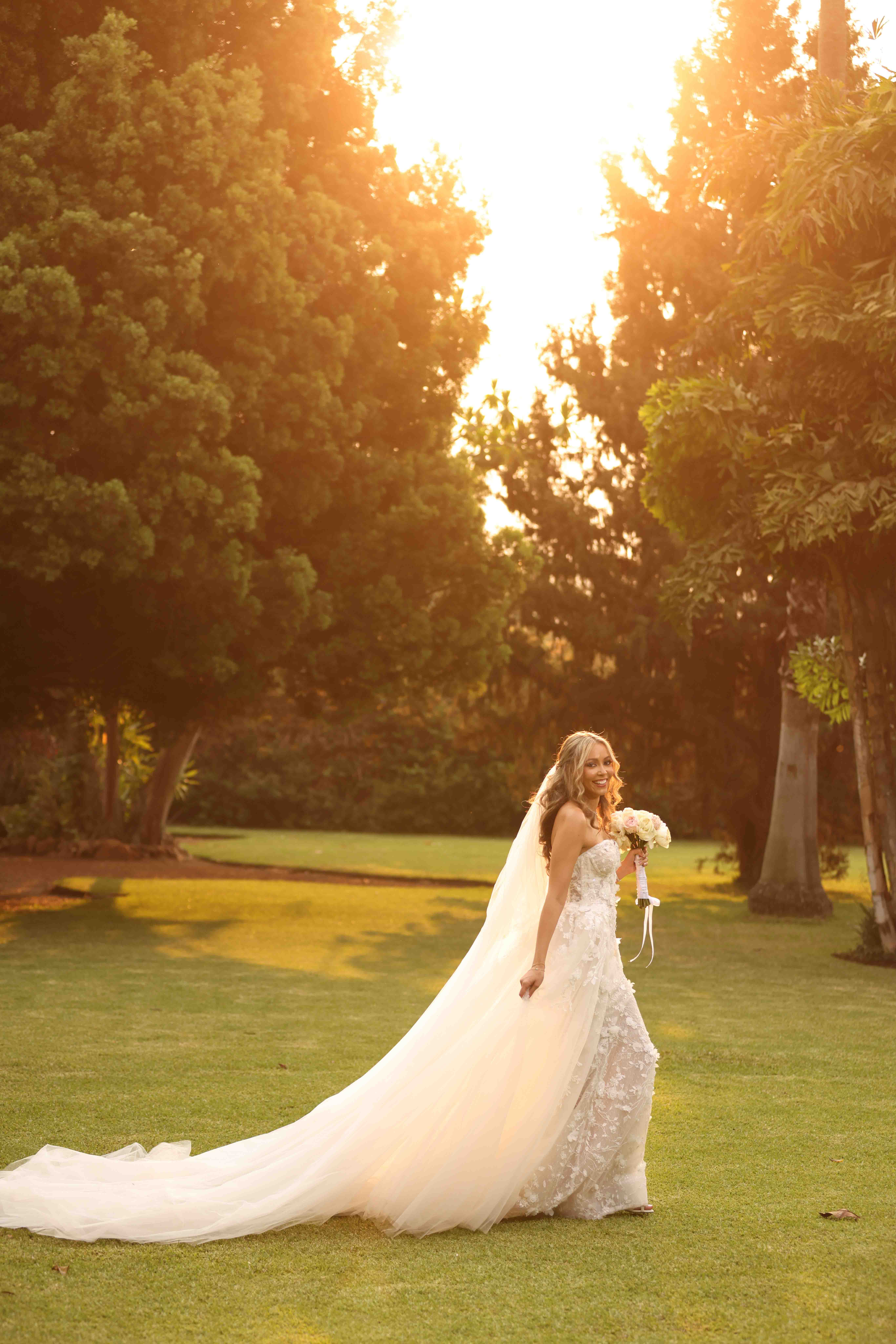 Where is the suit from? Why was it the perfect fit?

My husband, Ramah, and my father both got their suits from 1 Savile Row,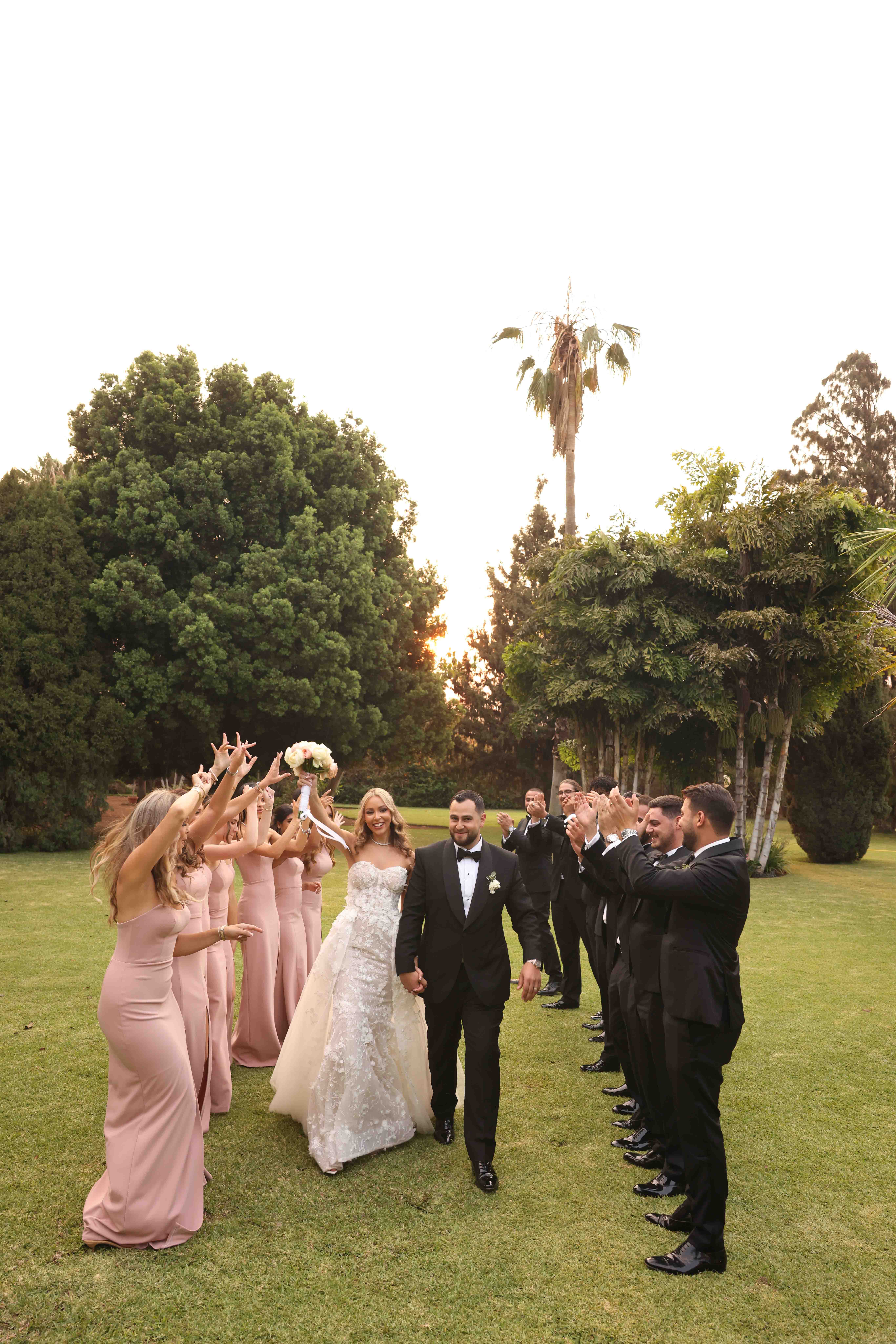 Did you have speeches? Who performed them?

We had speeches from my father, Ramah (the groom), my god-mother and my sister and her husband since they were the maid of honour/best man. The speeches were absolutely perfect with the tearjerkers from my dad, Ramah and my god-mother and ending off with the funny joint maid of honour/best man speech. They ended their speech with a Zambian dance which was just great and got nearly all 380 people on the dance floor!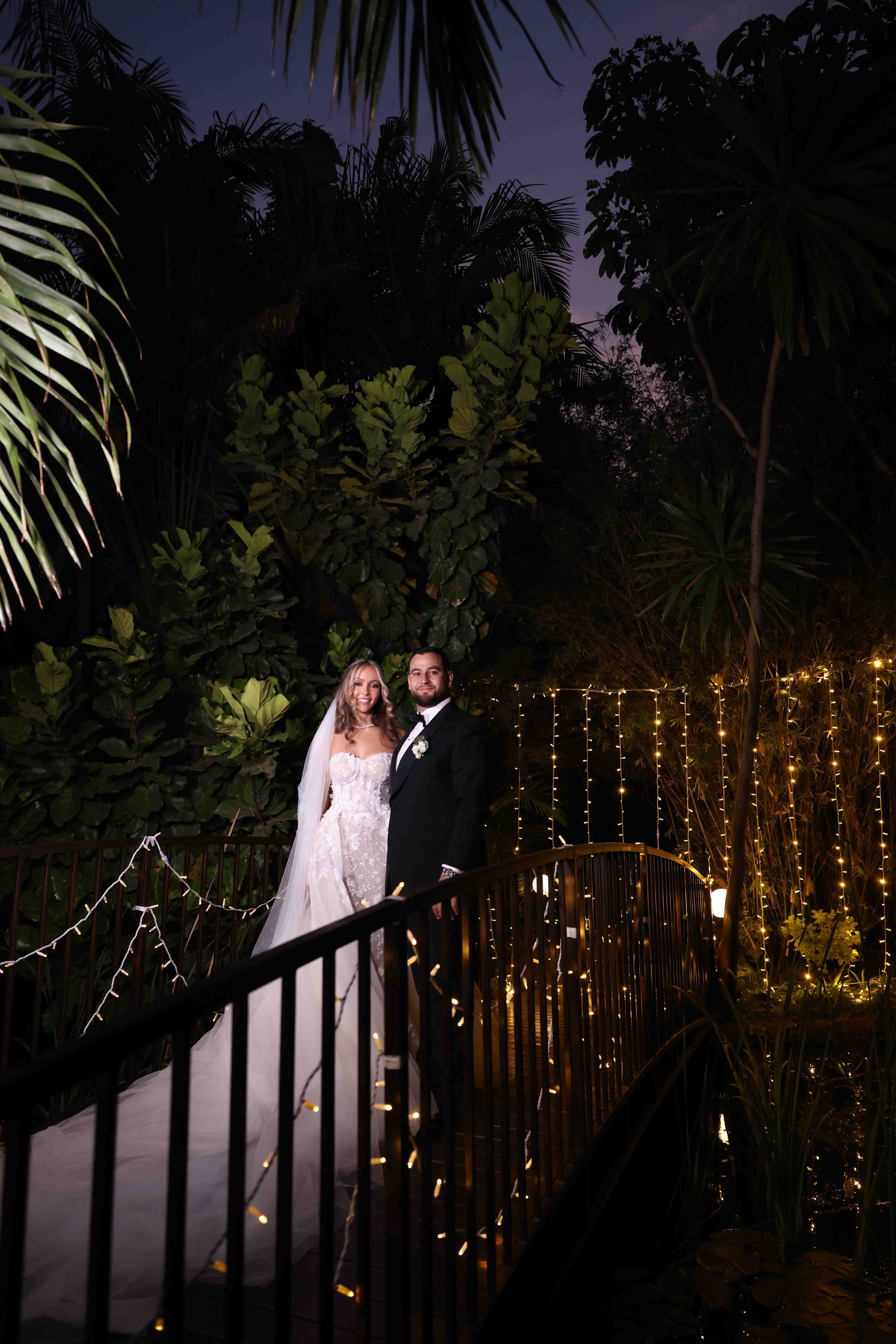 Did you have a first dance? What song did you choose and why? How was the performance?

I had my first dance with my dad to "Because You Loved Me" by Celine Dion. My dad then handed me over to Ramah where we danced to "Have I Told You Lately" by Rod Stewart.

For anyone who has watched "What A Girl Wants," I stole the songs from that movie and no joke, I have dreamt of these songs from when I was like 5 years old! My sister can vouch for me! It was so perfect.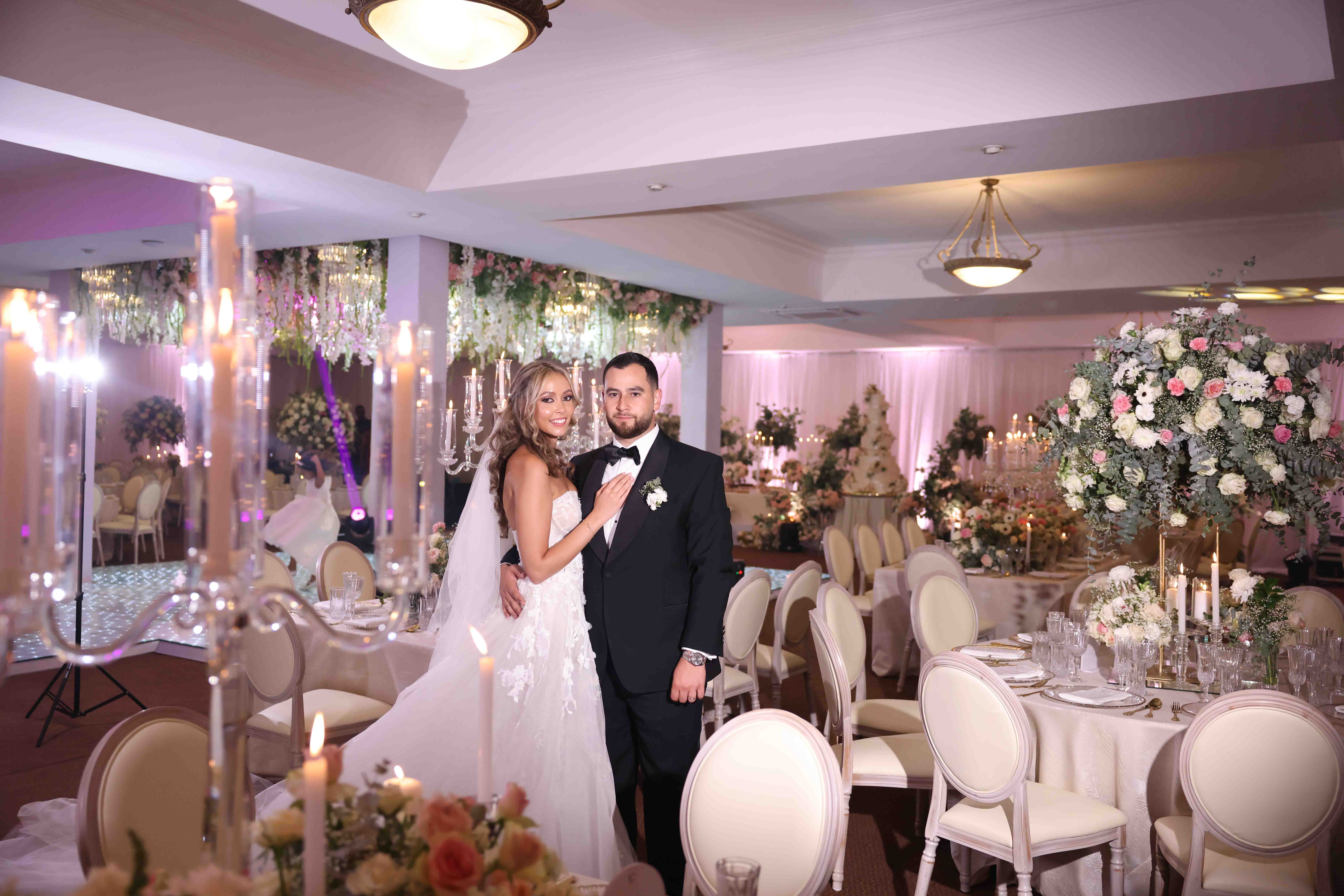 How was the party?

Lebanese Zambian wedding. That is all I need to say. We had guests from Lebanon, Zambia, the UK, US, and Germany. We had Lebanese drummers, a live band then a DJ. It was such a wonderful celebration of both cultures. We danced the night away with the last guests leaving at 5am!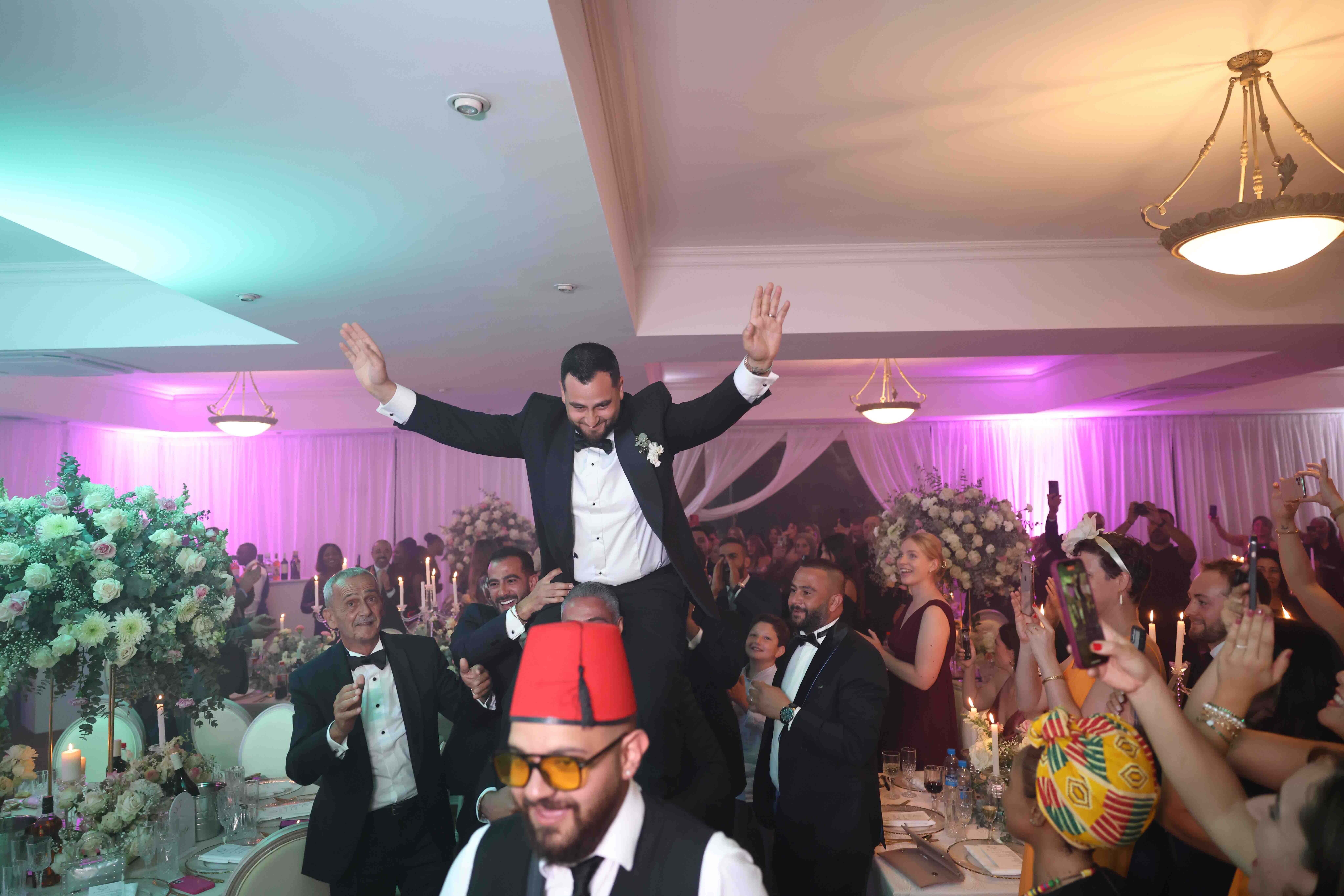 Wedding planning advice for brides to be?

It sounds cheesy but really do enjoy every moment because it comes and goes so fast. All the small worries you have absolutely disappear on the big day. Save as many Pinterest photos as possible, buy all the bridal magazines you can find and just soak it all in!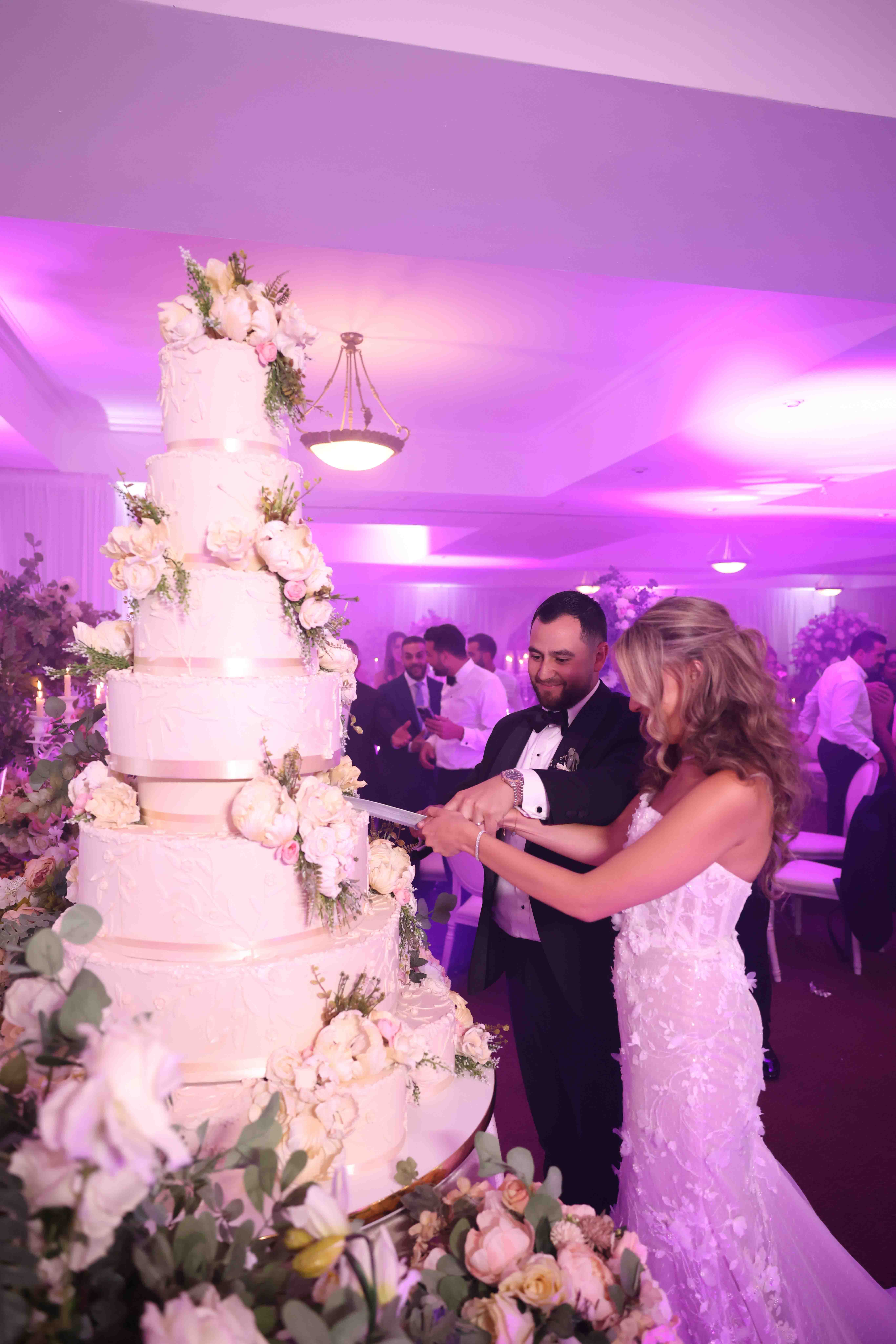 One moment you'll never forget:

Standing outside the church doors with my dad, full of nerves and excitement to walk in and marry the love of my life.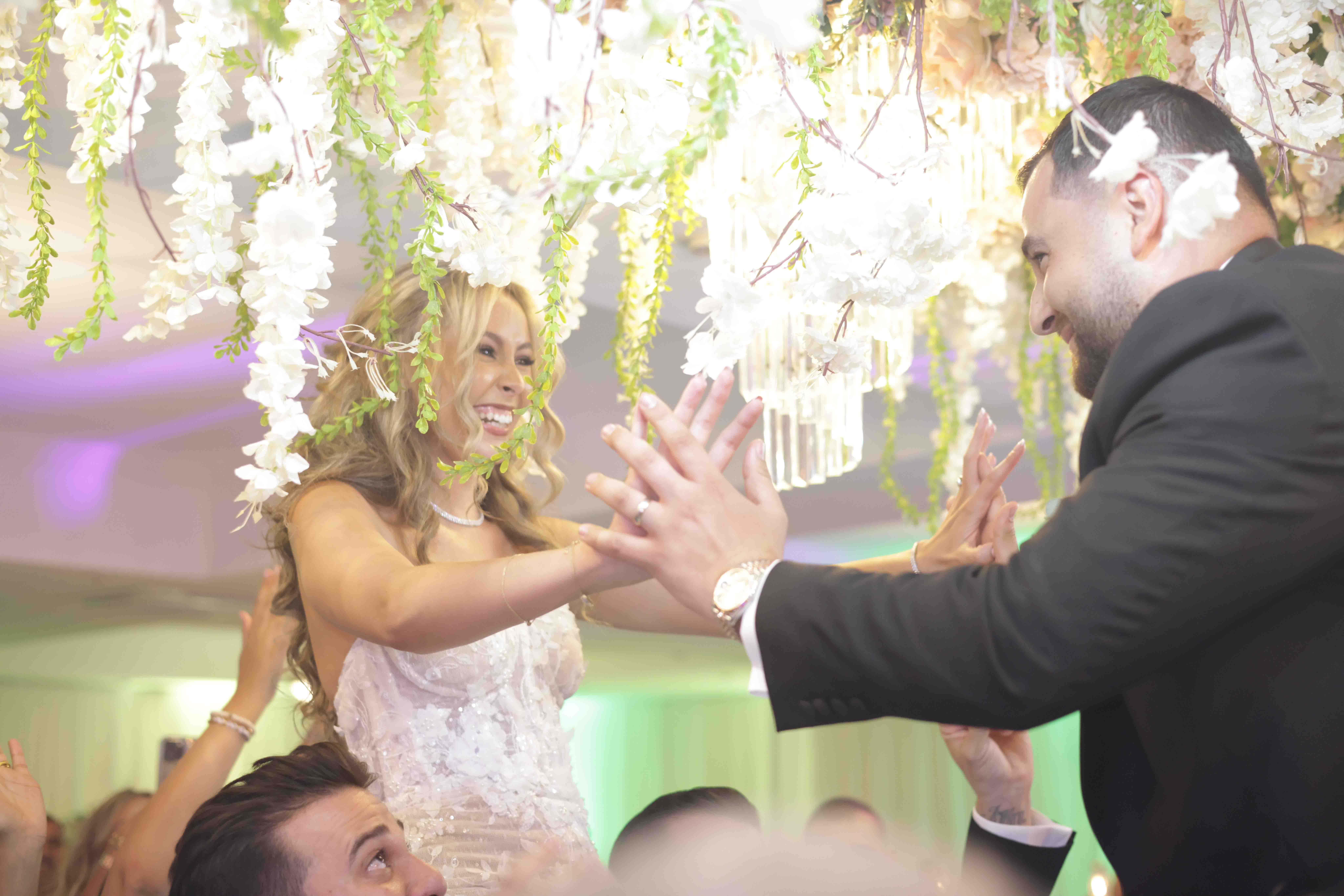 ❤️

Dress – Berta available at The Wedding Club Knightsbridge & Harvey Nichols
Jewellery – Al Riad Jewellery
Hair & Makeup – Rabeeh Abou Nassif & Maysoon
Suit – Gieves and Hawkes
Planner – Table Six Events
Venue – Sandy's Creations Resort
Photography – Shades Production
Entertainment – Beatbakers
Cake – House of Cakes
❤️