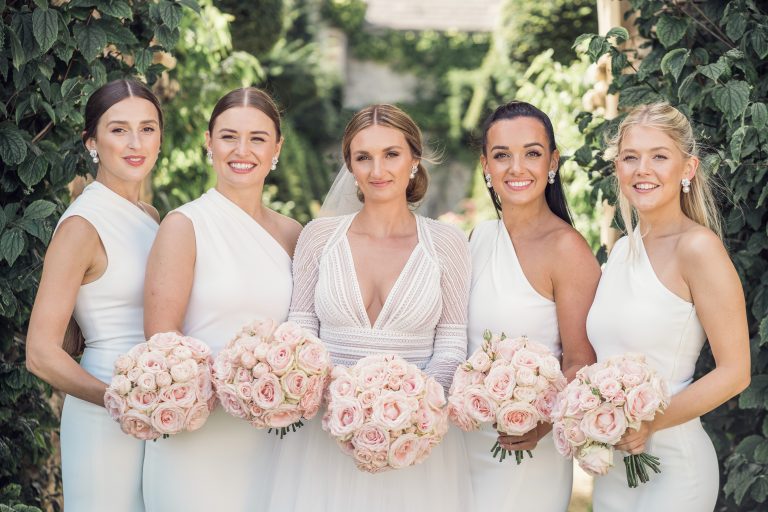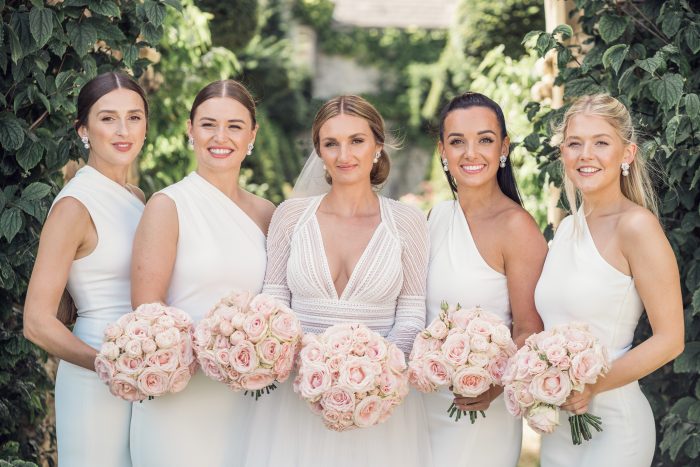 Rosy & Romantic Cotswolds Wedding With Valentini Spose & Zuhair Murad Gowns
❤️ The TWC Effect – Our brides, their way ❤️
Today we are joining real life high school sweethearts Issie and Bailey in the Cotswolds for their high glamour, high energy big day! The couple threw the ultimate party complete with glamping and late night crepes and it looked just as fun as it sounds.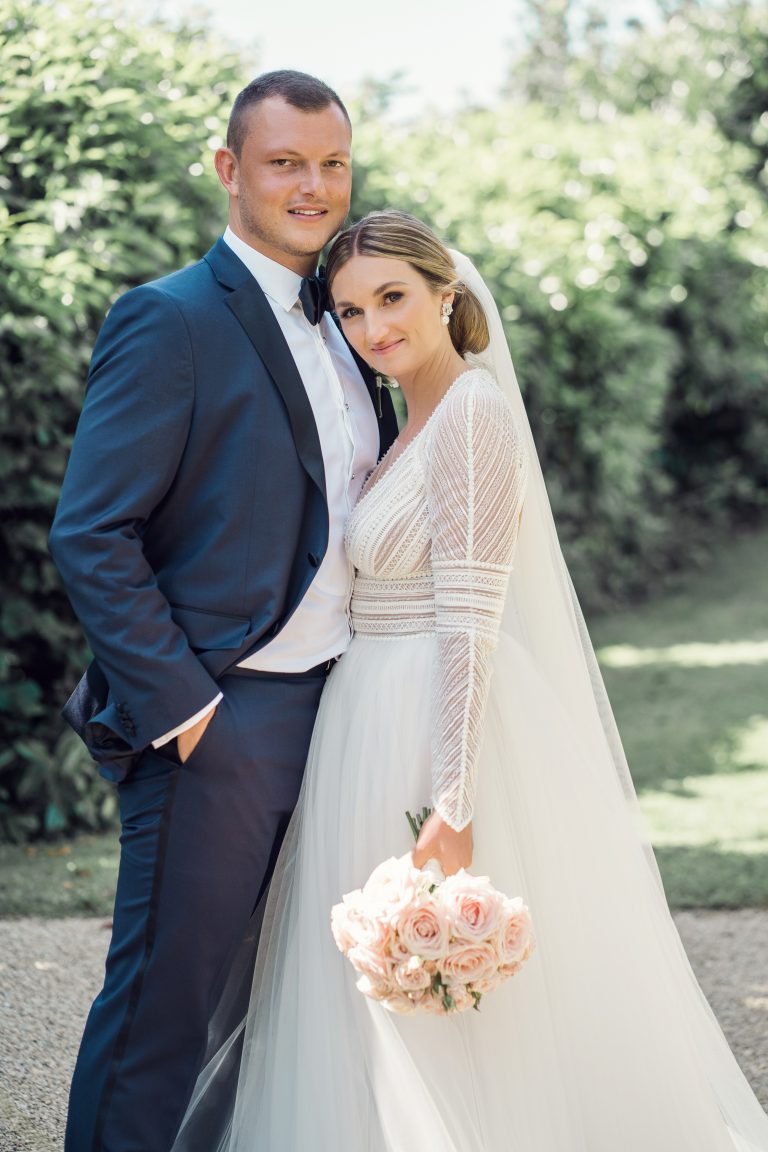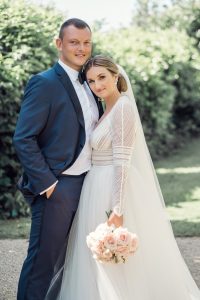 How did you meet?
At school – year 9, aged 14 – we were put in the same form group as each other.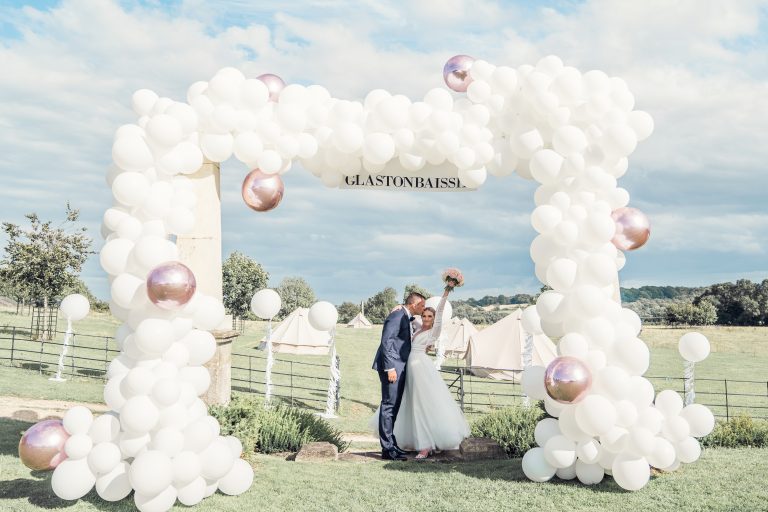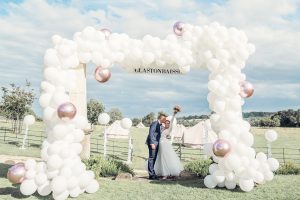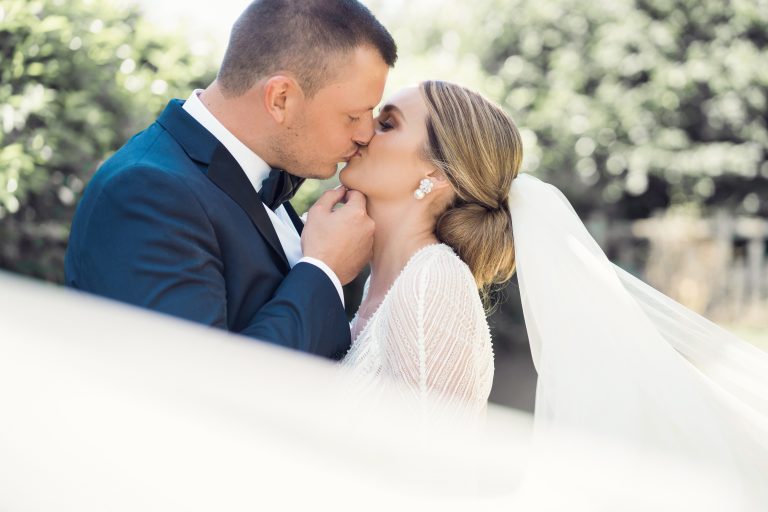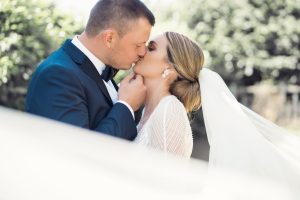 Was it love at first sight?
Initial impressions of each other were that I was a goody two shoes and that Bailey was a show off with bad highlights, so… not exactly. But after three persistent weeks of Bailey nagging me to "go out with him" via MSN (yes, as in, the instant messenger), I caved, and we've been together ever since – just over 12 years to be exact.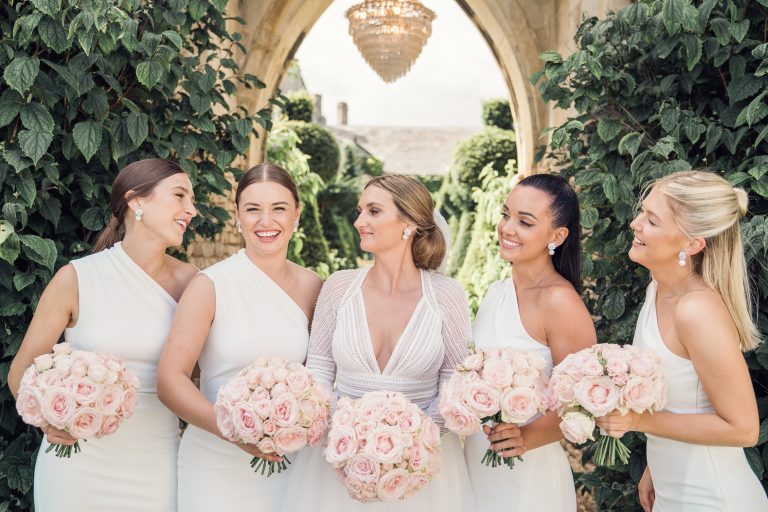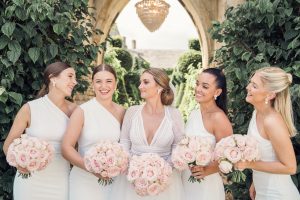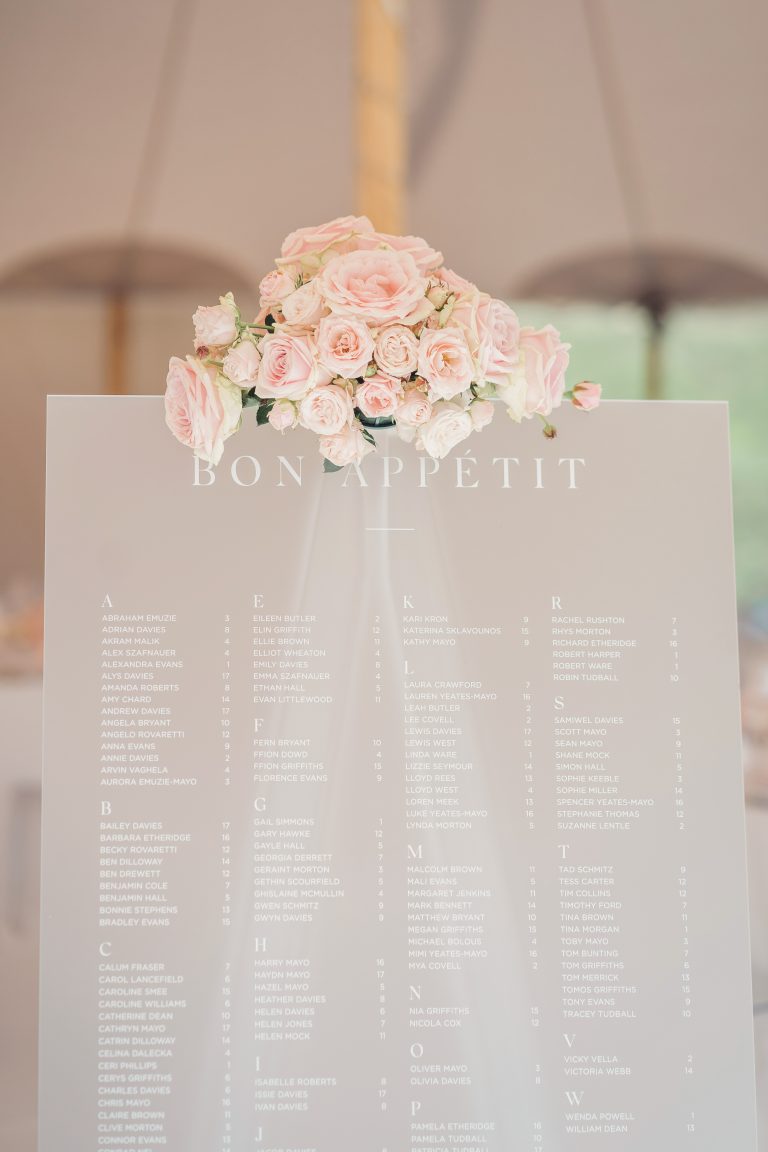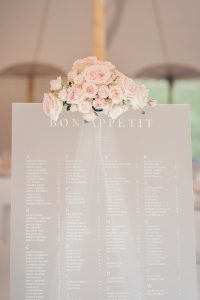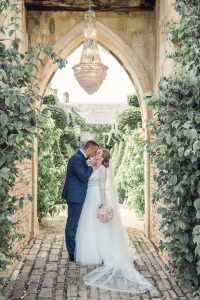 Who proposed and how? Lovely details, please!
We both felt certain from a fairly young age that we'd get married – when you say it so young, people sort of look at you with an element of doubt or disbelief, but we just knew – but with that comes the very, very difficult task of a surprise proposal; not least because I would talk about it all the time and even tell Bailey that he'd never surprise me – how wrong was I!

In November 2017, just after our 10th anniversary together, I went on a girls trip to Barcelona (mine and Bailey's favourite city) with 7 of my best friends. Two fabulous days into the trip and next on the agenda was for my bestie (and bridesmaid), Tess, to take us to "this bar" she'd kept banging on about. It was pretty cool – underground with a boudoir-like decor and great cocktails – nothing groundbreaking, but passable enough to keep me completely unsuspecting.
Anyway, we're sat in the bar and Tess gets a 'phone call', which she goes outside to take. On her return, she's crying (real tears) hysterically – "I totally forgot I booked a meal in the hotel over the road, which I meant to cancel and if I don't go over there now and try to sort it out, I'll lose my £100 deposit". A completely ludicrous story in hindsight, but there I was in the palm of her hands: "calm down, don't worry… I'll come over there with you and sort it out. If anyone's going to get your money back for you, it's me" …bingo!

Next I find myself in one of the lifts of the beautiful Hotel Majestic; Tess and I on our way up to the top floor where the restaurant supposedly was. We get to the top and the lift opens out into a small reception area, with just a glimpse of a beautiful rooftop terrace set behind it. Duped until the very last moment, Tess confidently pushed me in front of her, towards the outdoor area, and said, "it must be that way". I started to walk along the terrace and there was Bailey, sat in front of me, box in hand – the penny dropped instantly. It was something I thought only dreams were made of.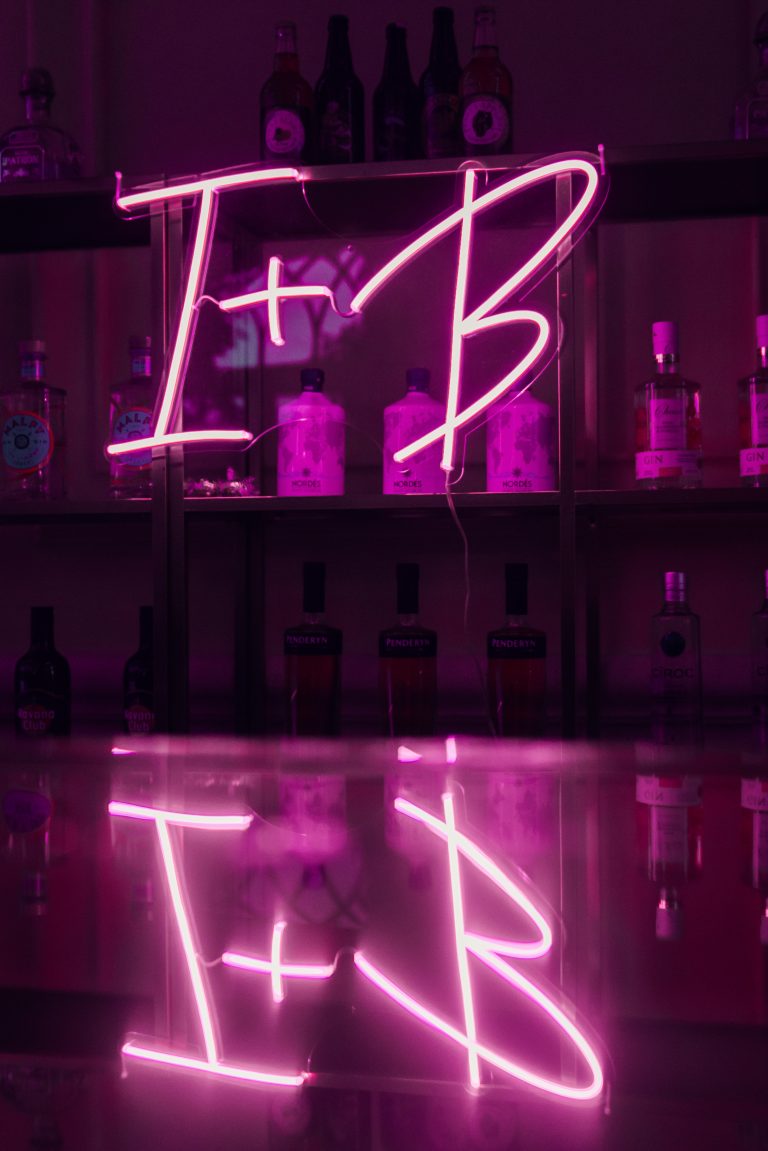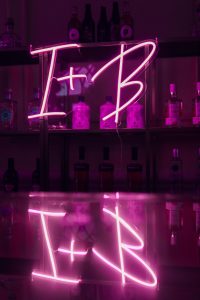 Did you have a theme for your wedding? How did it come about?
Having now gone through the wedding planning process, I'm a firm believer that you HAVE to pick your venue first and everything else will fall into place – for me, our venue really defined "the vibe" of our wedding, and everything else felt like a natural process once we knew where we were doing it.
Clean, modern, romance – achieved through lots of acrylic pieces and an all-white aesthetic, complimented by only one colour and flower – our beautiful pale pink roses (& lots of them!)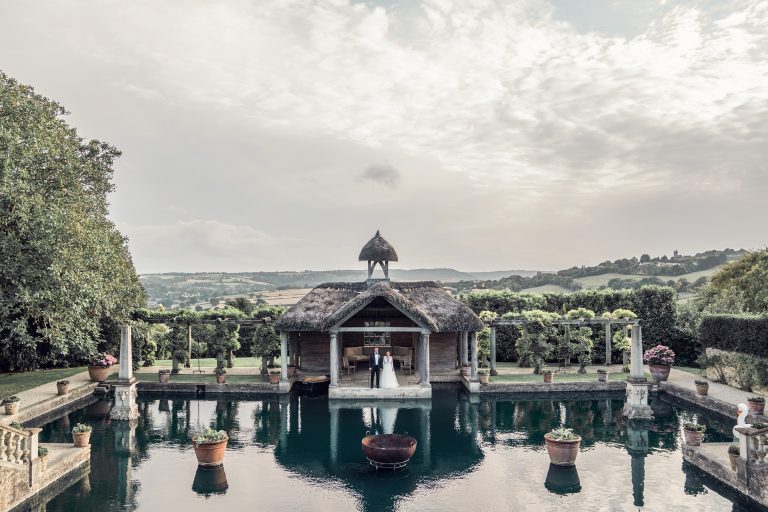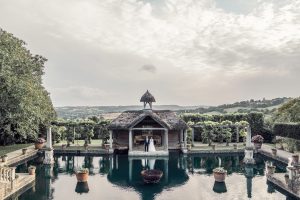 Location and how you found it?
We got married at The Lost Orangery, Euridge – the one and only – now dubbed "our place"; the most beautiful private estate you have ever seen, located in the Cotswolds. Designed by Julian & Isabel Bannerman, the site boasts a thatched boat house, boating lake, Orangery, a Georgian mansion, gardens to die for and an outdoor chandelier – and so much more.

When I started venue hunting online, I was determined to find something different, like no one had ever seen before, off the radar, and out of this world. I got to the 10th page of Google images, and that's when I saw my first glimpse of The Lost Orangery, a venue that at the time was being kept a pretty good secret.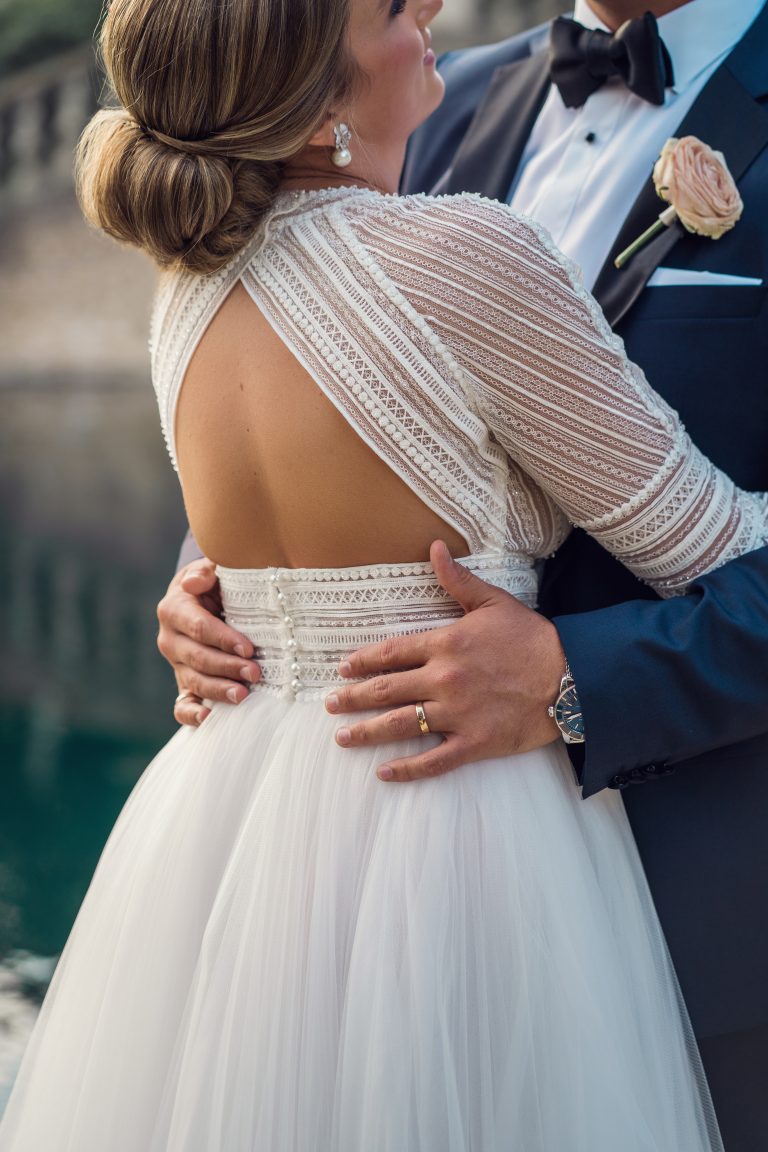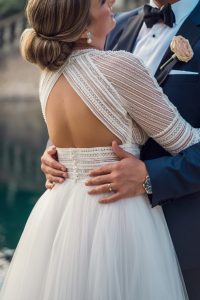 How did you find The Wedding Club?
After a lot of online research, I made four appointments over the course of two days at four different bridal boutiques in London, one of which was The Wedding Club, Knightsbridge. My mum came with me to the appointments, and after not finding anything suitable at the first two appointments, we were onto day 2, starting with TWC.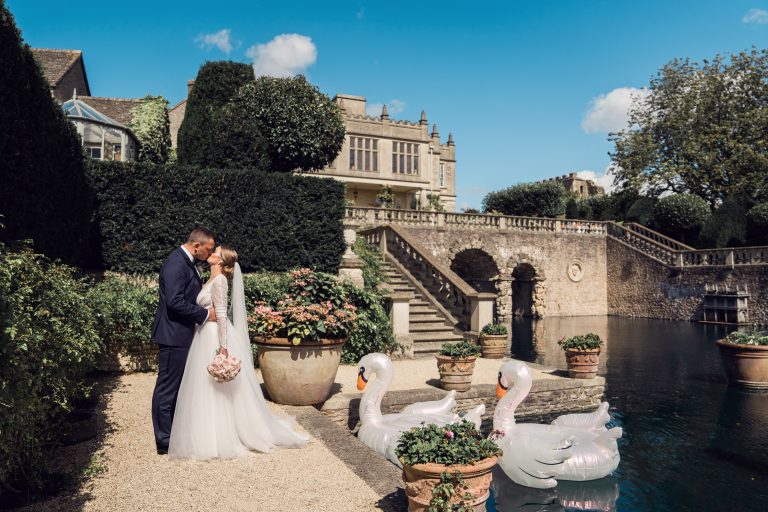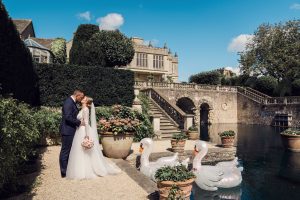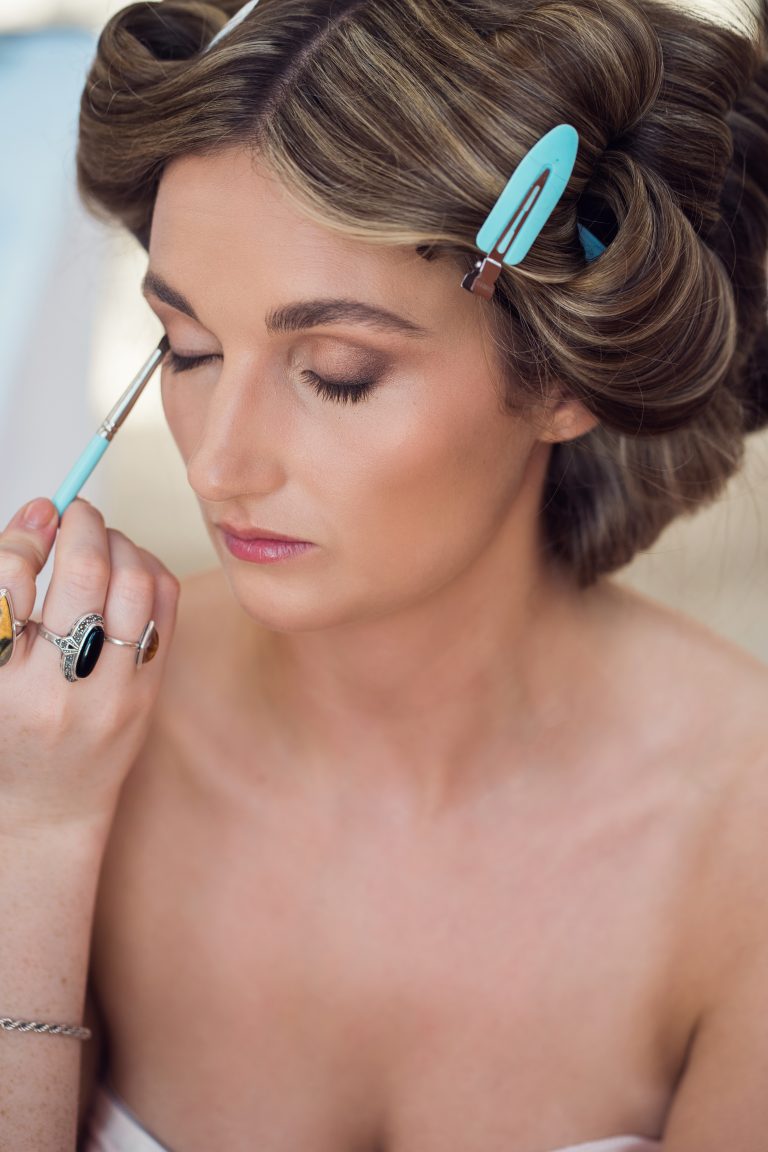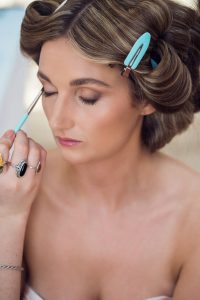 Tell us about that moment when you found and chose your dress – how did it make you feel when you put it on for the first time?
Firstly, I should say, we were on the hunt for two dresses from the get go; one for the day and one for the night. I wanted the two to be totally opposite, but didn't really have much of a criteria for the evening dress – I was open to trying on anything. The day dress, however, always had one very specific criteria – long sleeves!
After trying a few dresses, my mum went back to the one and only fully long-sleeved dress in the store, which took pride of place under the J'aton Couture/Valentini Spose collaboration collection. On display at TWC for one weekend only and not even launched yet, it was the biggest stroke of luck that I and she (my now beloved dress) would meet that day. It's hard to believe now, looking back, that I didn't try her on initially (due to my hanger assessment) – a low plunge, backless dress – how could that possibly work for me and my double F cleavage? Well it turns out that a couture design also means a couture fit!
So there I found myself, stood in the sample Valentini Spose dress of dreams, having that moment. To quote my favourite character, from my favourite scene of my favourite movie: "Finally, a dress, so special, it could bring a wedding tear from even the most unbelieving of women."
In case you're wondering, that woman is my mumma, who was not one to cry, until then.
By that time we were on a roll – it only took our lovely TWC lady to pull out the most insane Zuhair Murad gown and show us that, for my second look to also be complete. To top everything off, our TWC lady just so happened to say, "fun fact: these designers both dressed Beyoncé for two different looks one after the other at the same event recently. That's what you'll be doing" – as if it wasn't already written in the stars. Needless to say, my mum was doing the paperwork before I'd even taken the Zuhair dress off.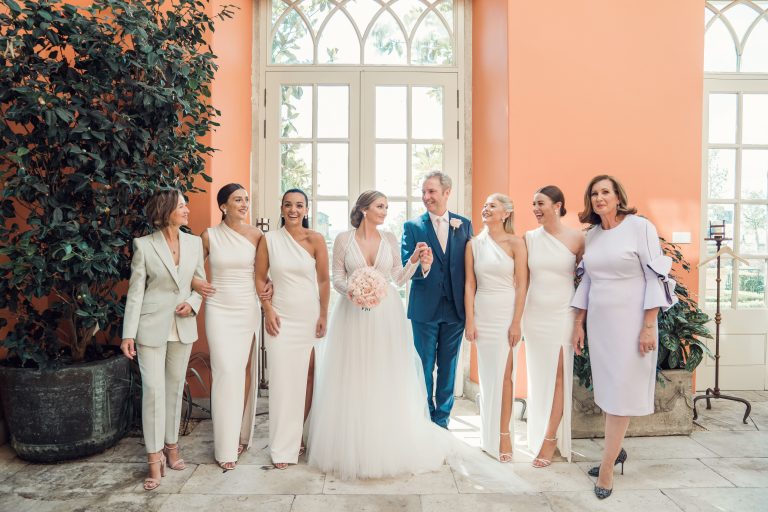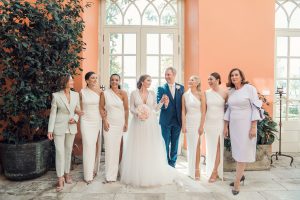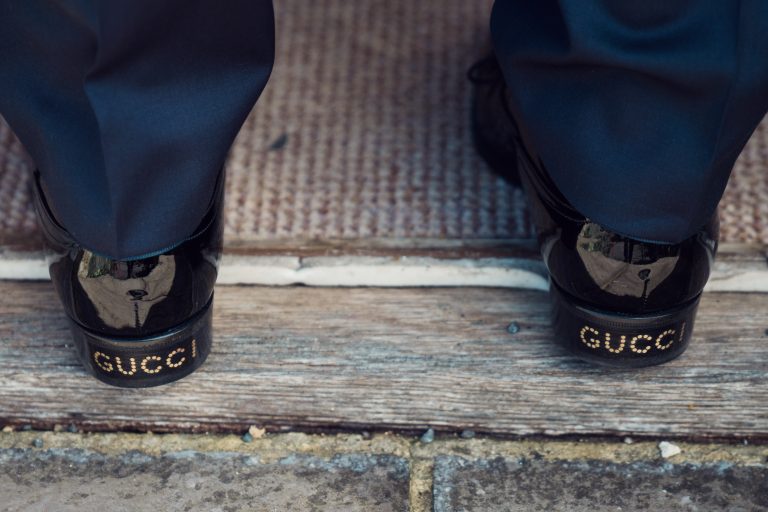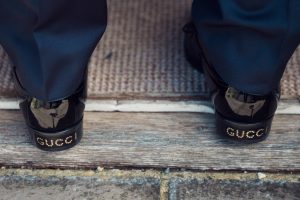 Where is the suit from? Why was it the perfect fit?

Bailey wore a Hugo Boss tuxedo – navy with black lapels – Gucci patent brogues and a black bow tie by Tom Ford. Why was it the perfect fit? To quote Arthur from The Holiday: "I like this Hugo Boss, he cuts a nice suit!"

There's never usually as much focus on the groom's fashion, but I was determined to make sure Bailey had an experience as lovely as mine (almost) and felt and looked incredible on the day – he looked ridiculously handsome. I mean, I cried at the suit fitting, so you can only imagine what it was like seeing him at the altar.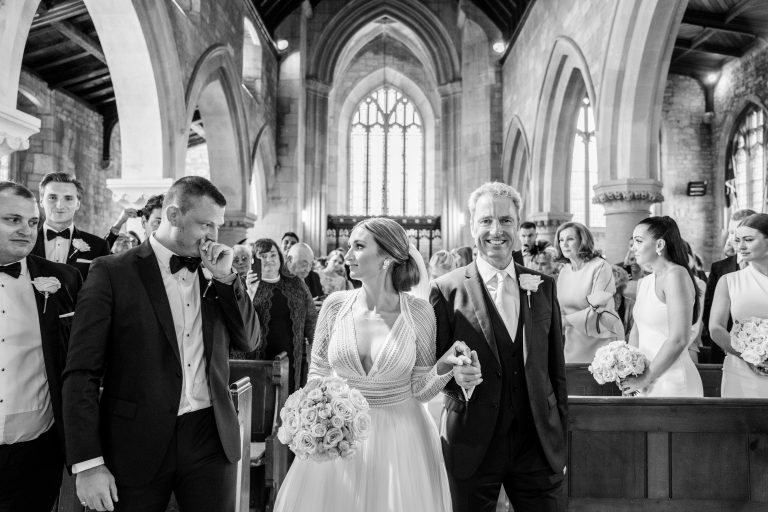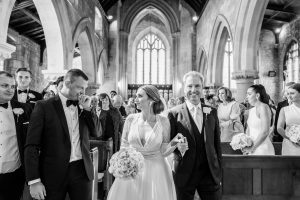 Did you have speeches? Who performed them?

Yes, after dinner – my dad, Bailey, four of his groomsmen and I all did speeches. All were completely different, funny and overwhelmingly heartfelt.

From my dad, who opened the show in his wondrous way with a ten minute tribute to my life and all the amazing people and memories within it, which I will treasure forever; to the boys, who each took it in turn to talk about a part of Bailey's life – the early years, school, university and present day – all funny and surprisingly emotional in their own unique ways; to Bailey, the most romantic guy ever to walk this planet, who stole the show with his words and by reading to me my favourite passage of all time: I'd Choose You by Kiersten White from The Chaos of Stars – read it, it's magic. The standing ovation and room full of tears said it all.

And I closed with a poem, which I finished writing at 2am on the morning of our wedding – a busy bride until the last minute!

It ended something like this…

"To be here today, with all of you
Has gone from a dream, to a dream come true
And marrying this man, becoming his wife
Will be the greatest achievement of my entire life."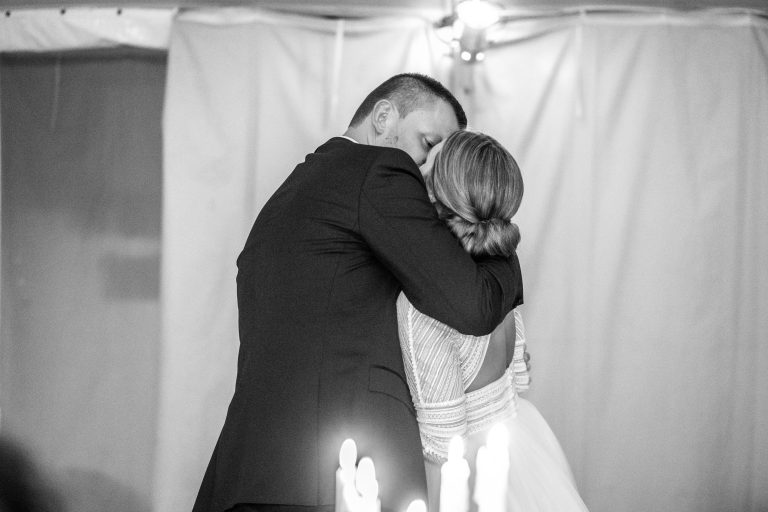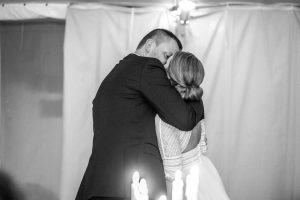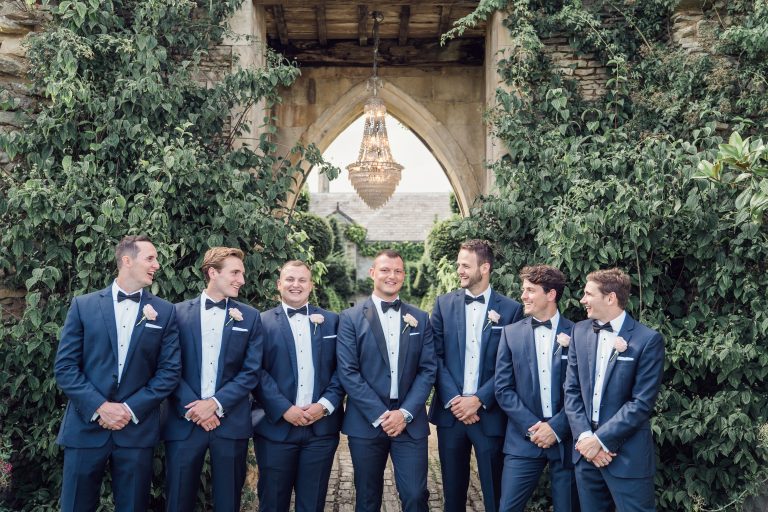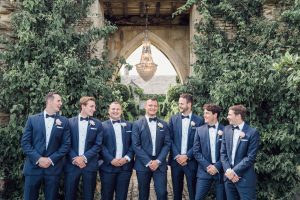 Did you have a first dance? What song did you choose and why? How was the performance?
Yes, we had two!

The first one was just for us, and also, the moment for the reveal of dress number two. Our song was Fall Again by Glenn Lewis.

Why a second song? Well I was determined to recreate the end scene out of Hitch – that famous soul train scene to Now That We Found Love by Heavy D & The Boys – and that's exactly what we did. My brother came over the DJ decks with a megaphone near the end of our first dance to stop everyone in their tracks, asking them to form one line for the guys and one for the girls. The track started and all I can say is, it. went. down. – dance moves like you've never seen before!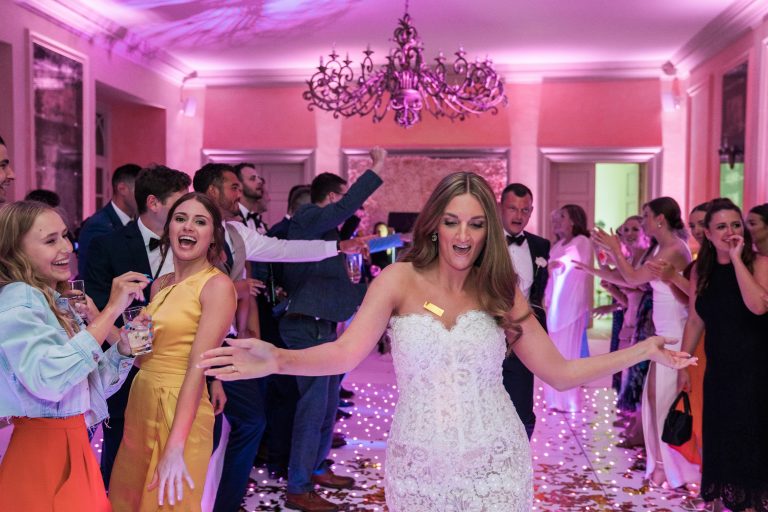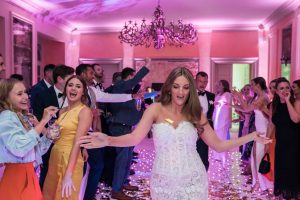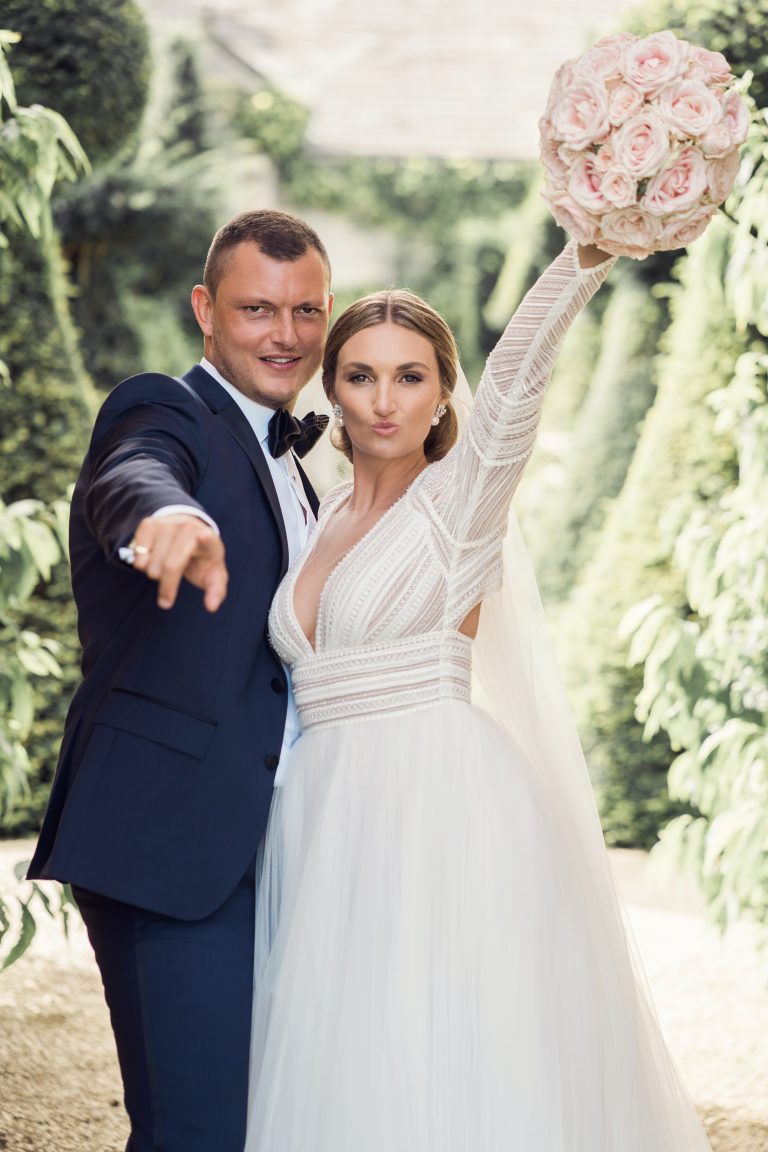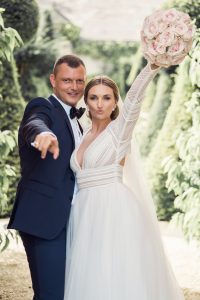 How was the party?

Absolute CARNAGE!

For the evening party, our guests moved from the sperry tent, where we had our wedding breakfast, into the ballroom turned Baissie club named 'La Vie en Rose', which translates literally to "life in pink".
The room was up-lit in pink, filled with blush pink velvet furniture, dressed with pink neon lights, covered with baby pink roses (including our real flower wall of 2500 pink roses) …you get the idea… pink!

I think the amount of clothing that came off on the dance floor, the record number of "ill" people in our tents at Glastonbaissie and the two people (myself included) who ended up in first aid by the end of the night, is testament to the epic time we all had.
Though I don't remember much of it, I wouldn't change a thing.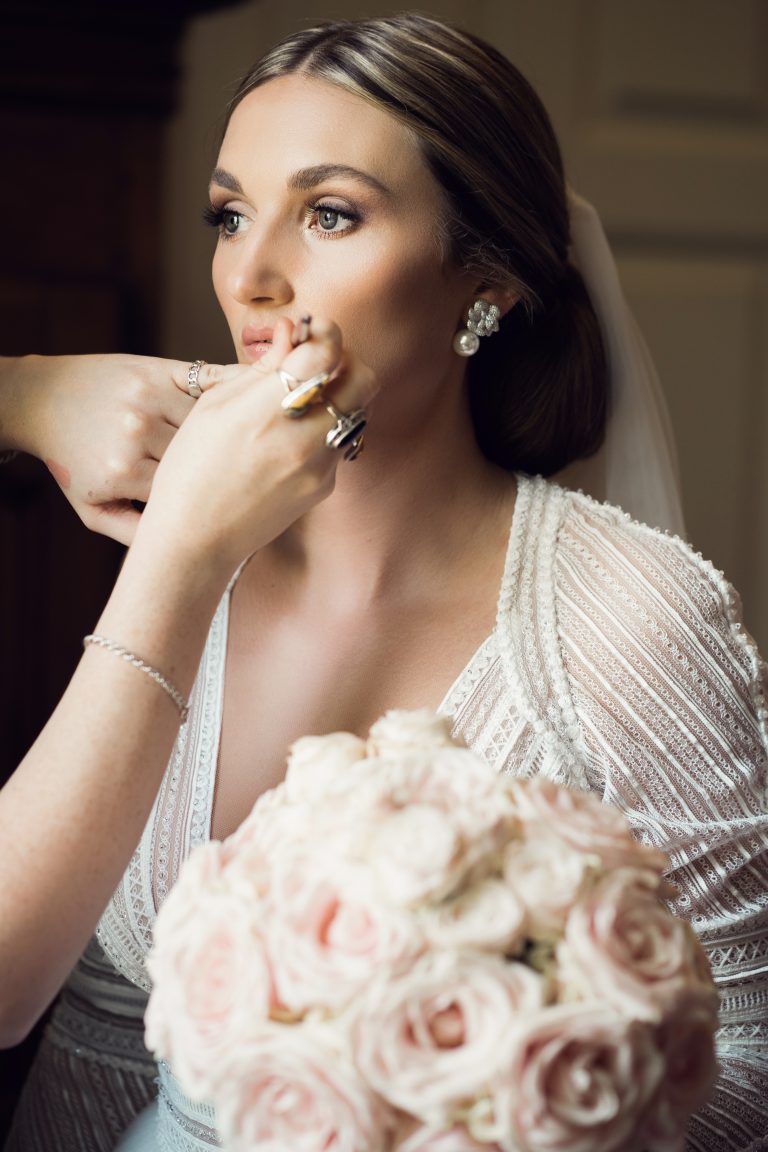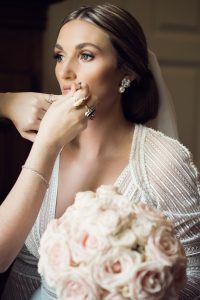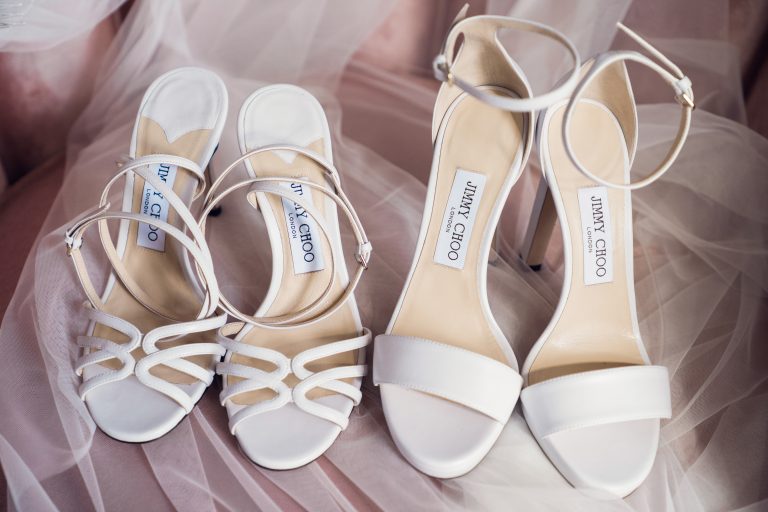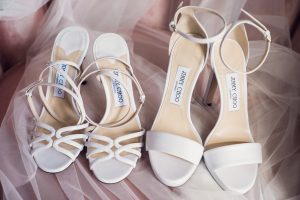 Other highlights from the day?
– Everything about my glam morning with my mum and the girls
– Our amazing gospel choir who treated guests to a gospel prelude whilst they waited for my arrival at the church, led our songs during the ceremony and sang us out to Shackles by Mary Mary!
– The mums' entrance into the church – I wanted my mum and step mum with me until the last moment, so after one final dress check for me, they entered the service, arm in arm with a groomsman each just before the rest of the bridal party. It was their very own aisle moment and I'm told by many that it was fabulous!
– Our Ibiza inspired DJ set in the boat house by Mr. Raf Hale – it was a "vibe"!
– Our awesome friends who were daring enough to take a ride on the inflatable swans in the lake
– The welcome we had when we walked into the marquee as Mr & Mrs Davies – what felt like an eternity of cheers & wolf whistles – I've never been filled with so much love & emotion before. I completely lost it.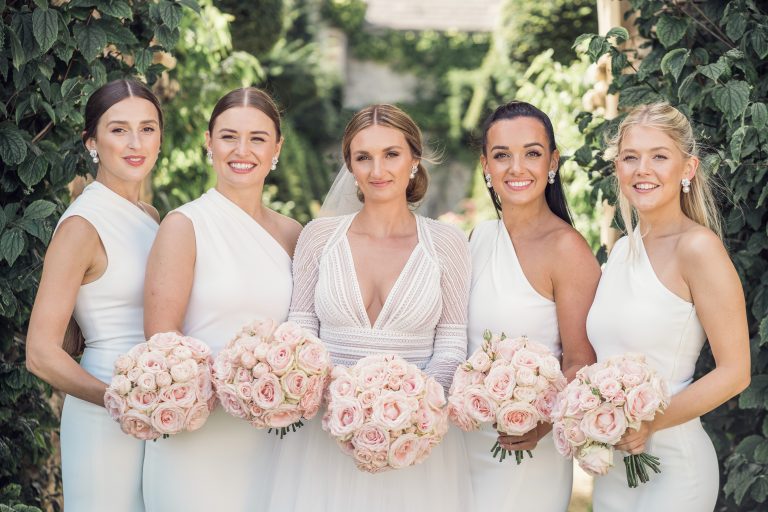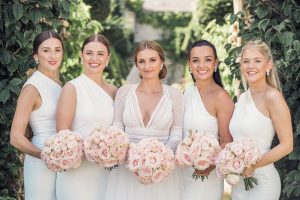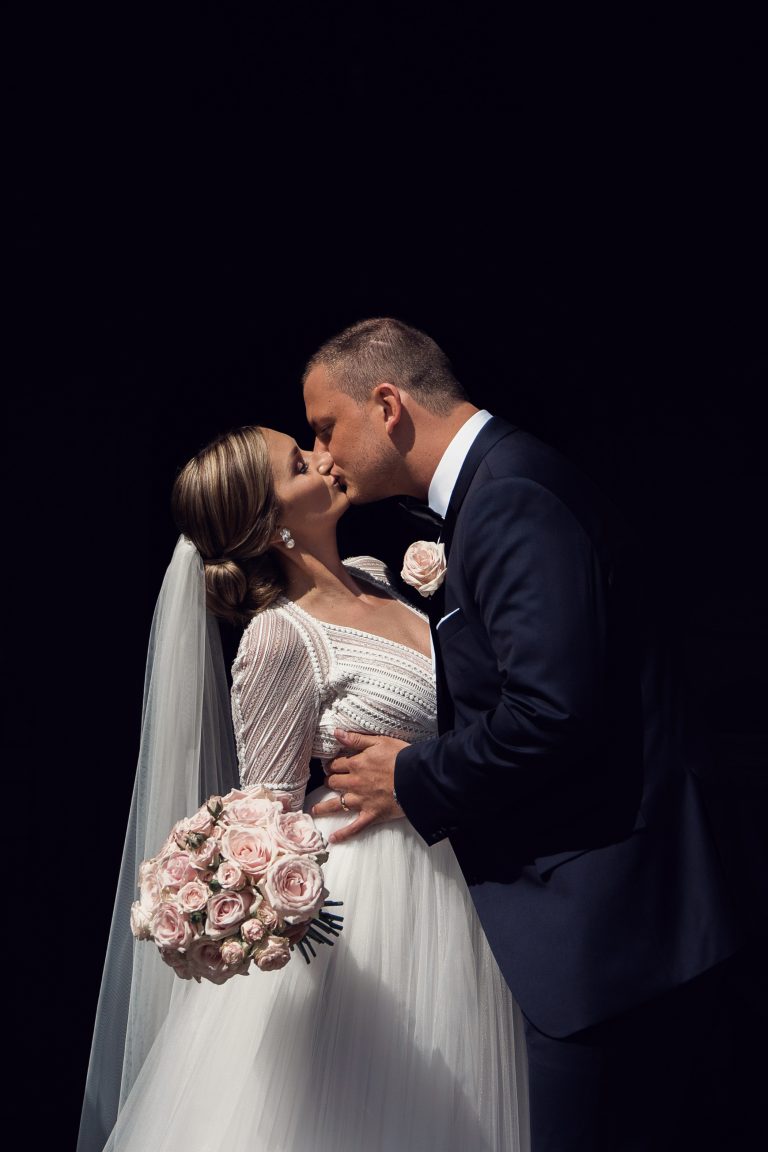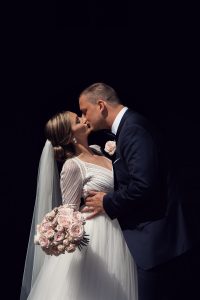 Wedding planning advice for brides to be?
1. Pick the venue first (even before the dress!)
2. Stick to your original criteria for the dress
3. Don't judge a dress by its… hanger – try EVERYTHING on!
4. Don't be afraid to take a risk with the dress design – as long as you get the "it's the one" feeling, then it's a risk worth taking!
5. Dress to impress – not just you, but the groom, bridesmaids and groomsmen too – a wedding party that look and feel as good as you will go a long way with guests and in pictures, plus your best guys and gals deserve it!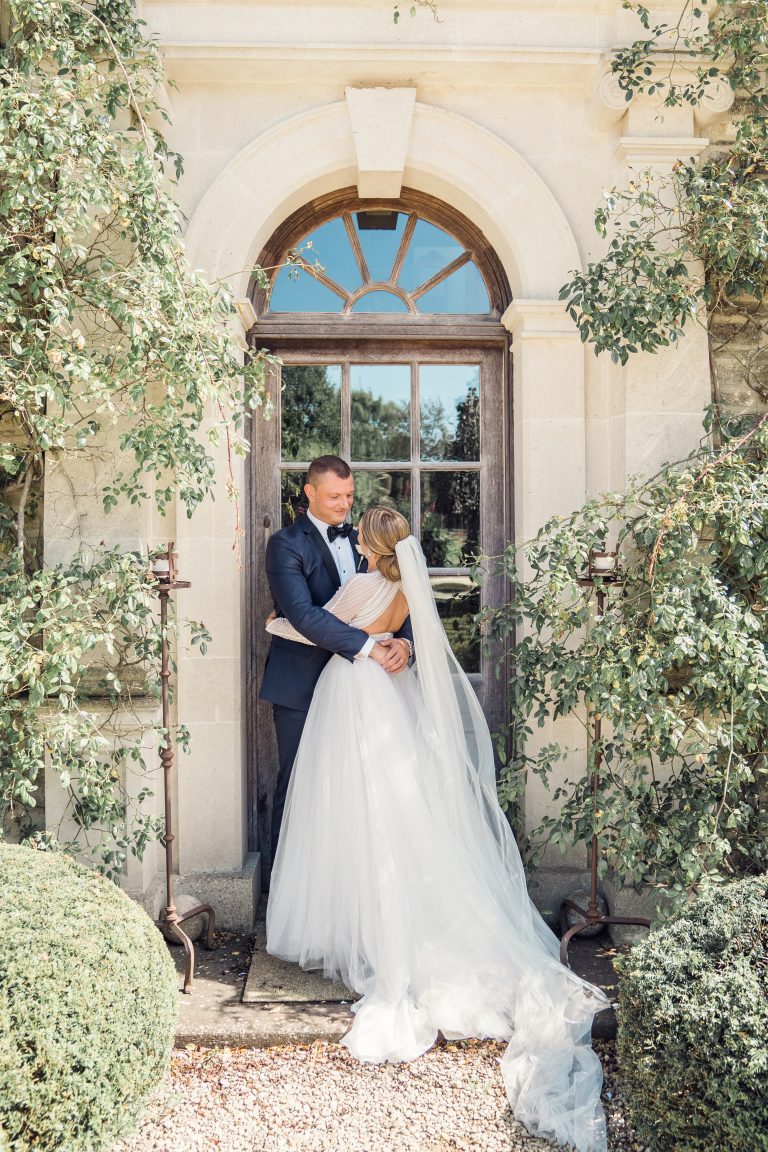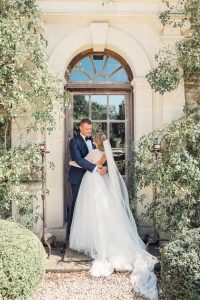 One moment you'll never forget:

The morning of the wedding, standing in the bedroom, on my own, waiting for the big reveal, looking in the mirror and feeling so. totally. in. love. with. my. dress! Most people talk about how they feel when they find their dress, but I wasn't prepared for how I'd feel on the morning of the wedding, stood in my dress waiting for the big reveal, or after the wedding, every time I catch a glimpse of it hanging up in our spare bedroom. It's so strange to feel so emotional for "a thing" and yet, that thing is your wedding dress, that thing serves you in your most defining moment. And all I can say is… she served me well.

❤️
Dress: Day: Valentini Spose Couture, Night: Zuhair Murad. Both The Wedding Club, Knightsbridge
Make-up: Tamzin Cummings
Hair: Natalie Danielle
Jewellery: Lara Heems
Bridesmaid dresses: Solace London
Groom's suit: Hugo Boss
Groomsmen suits: Moss Bros
Co-ordinator: Jennifer Henderson
Venue: The Lost Orangery
Photography: Jessica Raphael & Rob Fuszard
Flowers: The Country Flower Company
Catering: Sam's Kitchen Events & Angelito's Creperie
Sperry tent: Papakata
Music: Sing Out Gospel Choir & Raf Hale – DJ
Glamping – Lulu Bell Tents