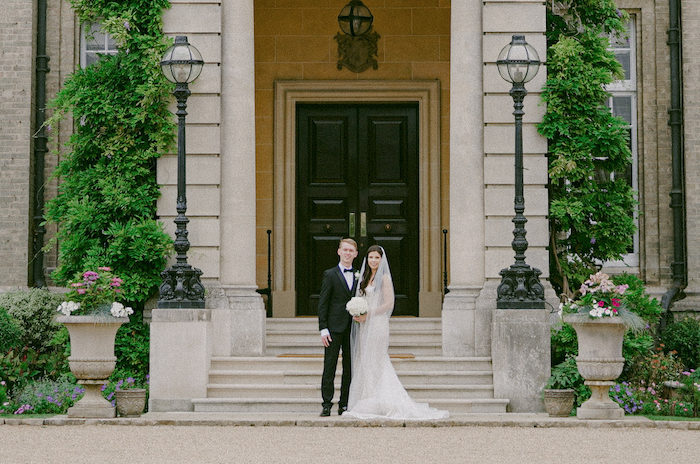 Gorgeous & Glam Buckinghamshire Wedding In Berta Gown
❤️ The TWC Effect – Our brides, their way ❤️
Naomi and Sam knew from the get-go that they were meant to be, this wonderful couple showcased their love story with a gorgeous, glamorous big day that they are kind enough to share with us today…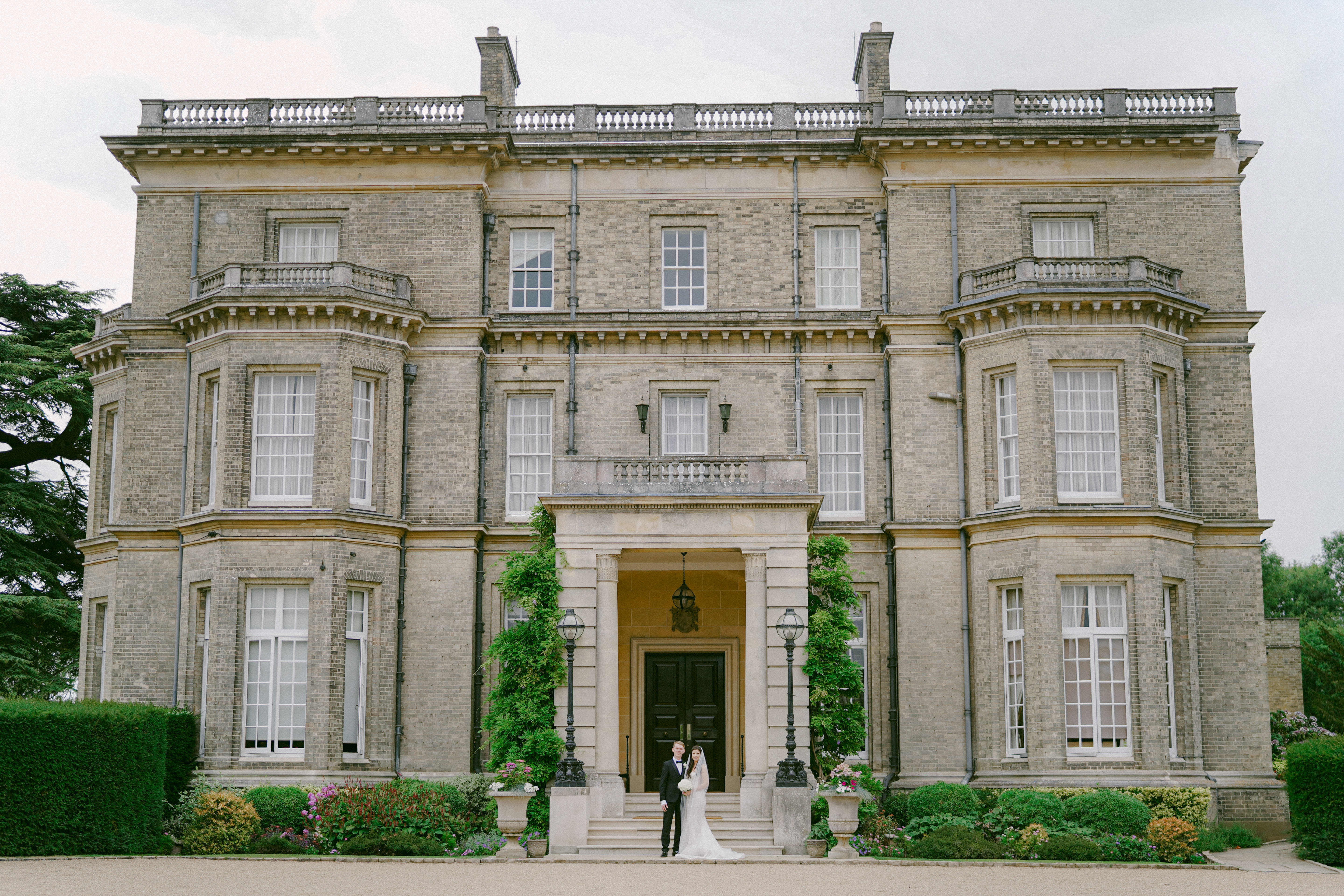 How did you meet?
Sam was settled in Liverpool after having originally moved there for university. I moved to Liverpool for a teaching role and I first met Sam after only 3 days!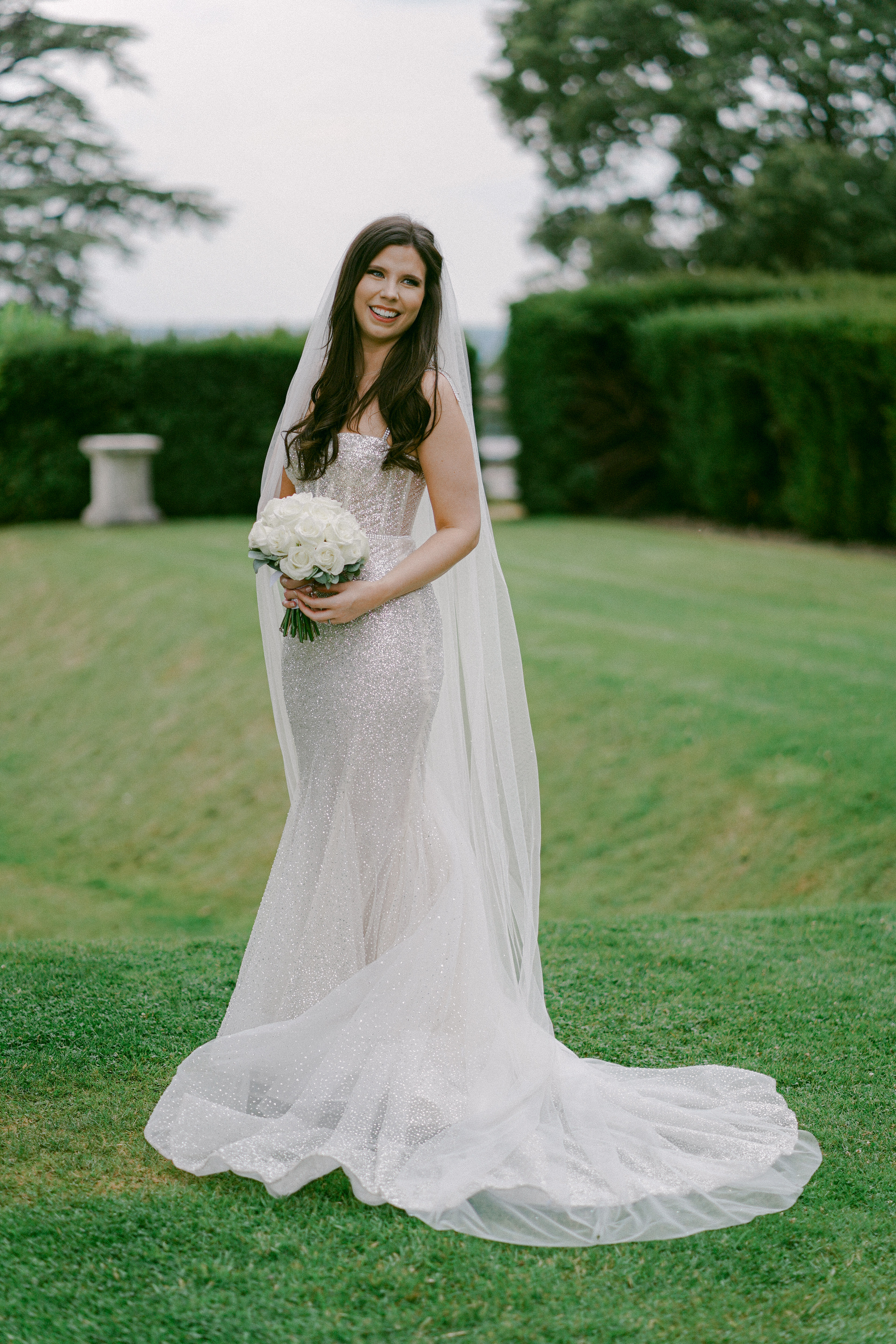 Was it love at first sight?
Sam – After getting to know Naomi on our first date, I knew straight away that she was incredible and I couldn't let her go. So, yes, for me it was most certainly love at first sight.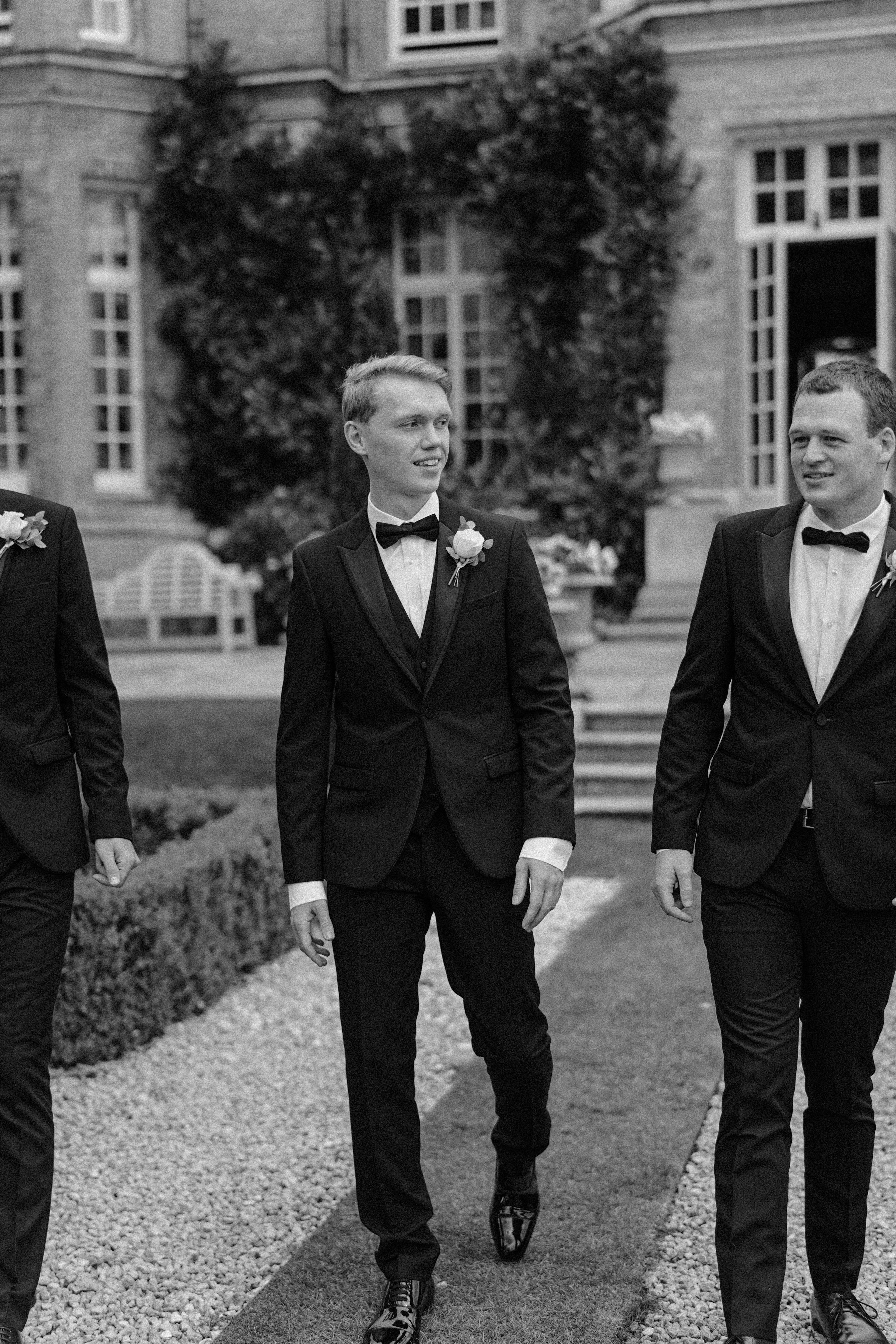 Who proposed and how? Lovely details, please!
Sam proposed at the Shard in London on Christmas Eve 2019. Early that morning he woke me up and told me I needed to get ready as he had booked an afternoon tea, but we needed to make a stop on the way. This stop turned out to be that Sam had arranged for me to have my hair and makeup done. We then carried on to London and arrived at the Shard with its beautiful Christmas decorations.

We sat down for our afternoon tea and typically over the next few hours three other couples got engaged with a round of applause after each one! Sam then decided that was his moment and he proposed, whilst a lovely family on the table behind us, who he had secretly asked earlier, took photos.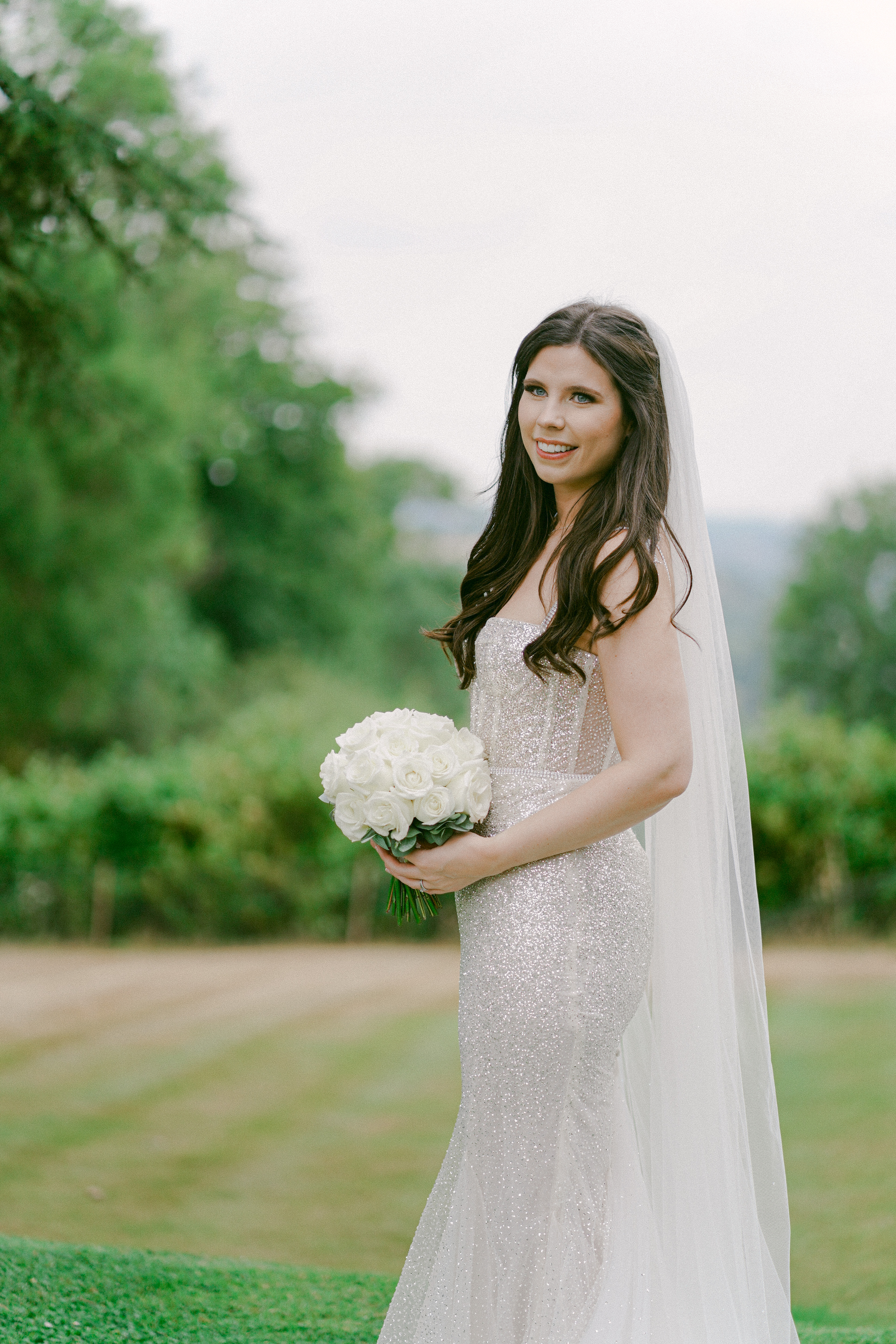 Did you have a theme for your wedding? How did it come about?
We didn't have a theme but wanted to keep to a certain colour palette of neutrals as our venue was so beautiful and really spoke for itself. We chose all white flowers and white and silver bespoke stationery. This was complemented with pale pink bridesmaids dresses.

As my dress was very sparkly and glamorous, I wanted to have black tie for the groomsmen to match it perfectly and keep the elegance of the day. We also asked ladies to wear a hat or fascinator and they all looked so wonderful.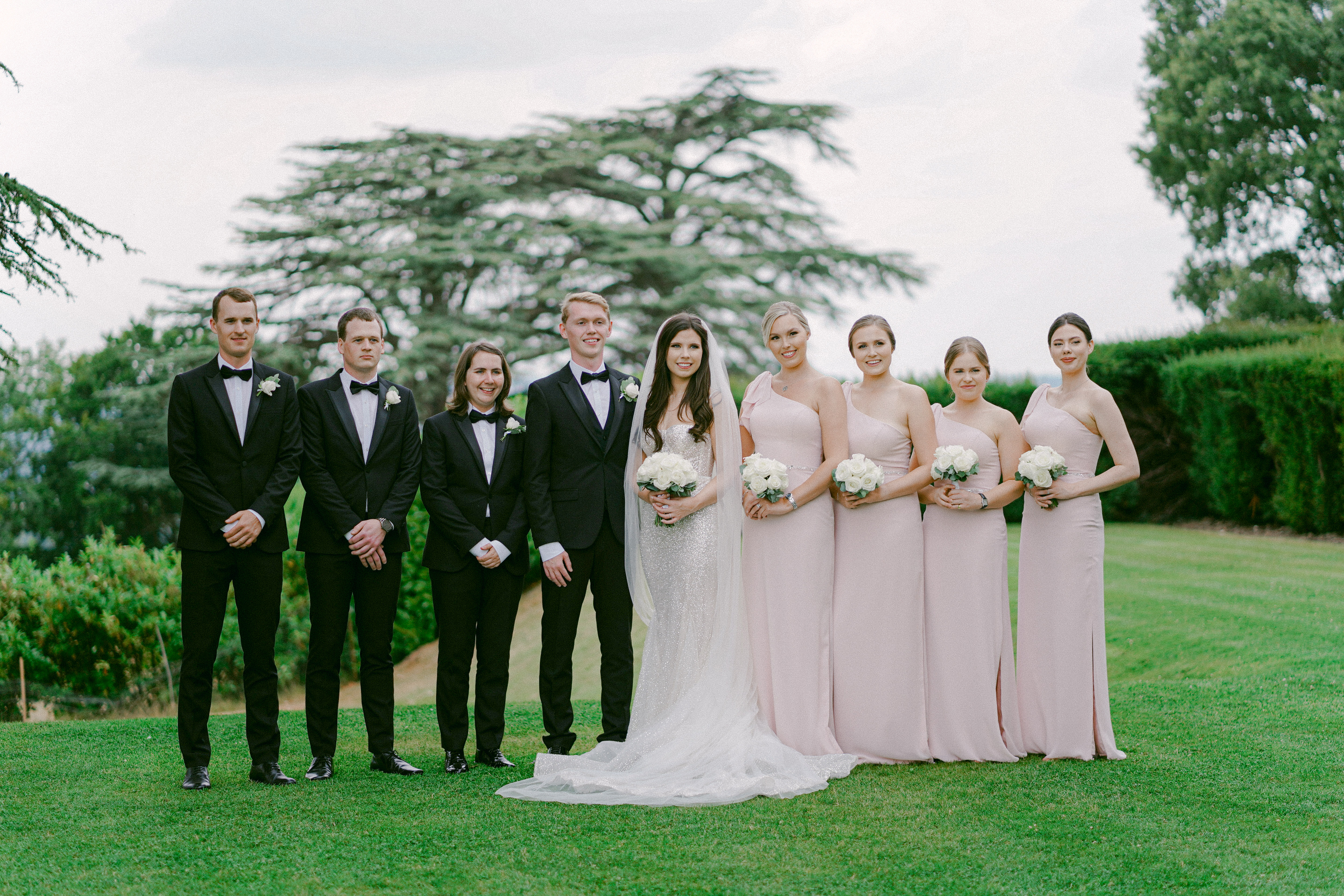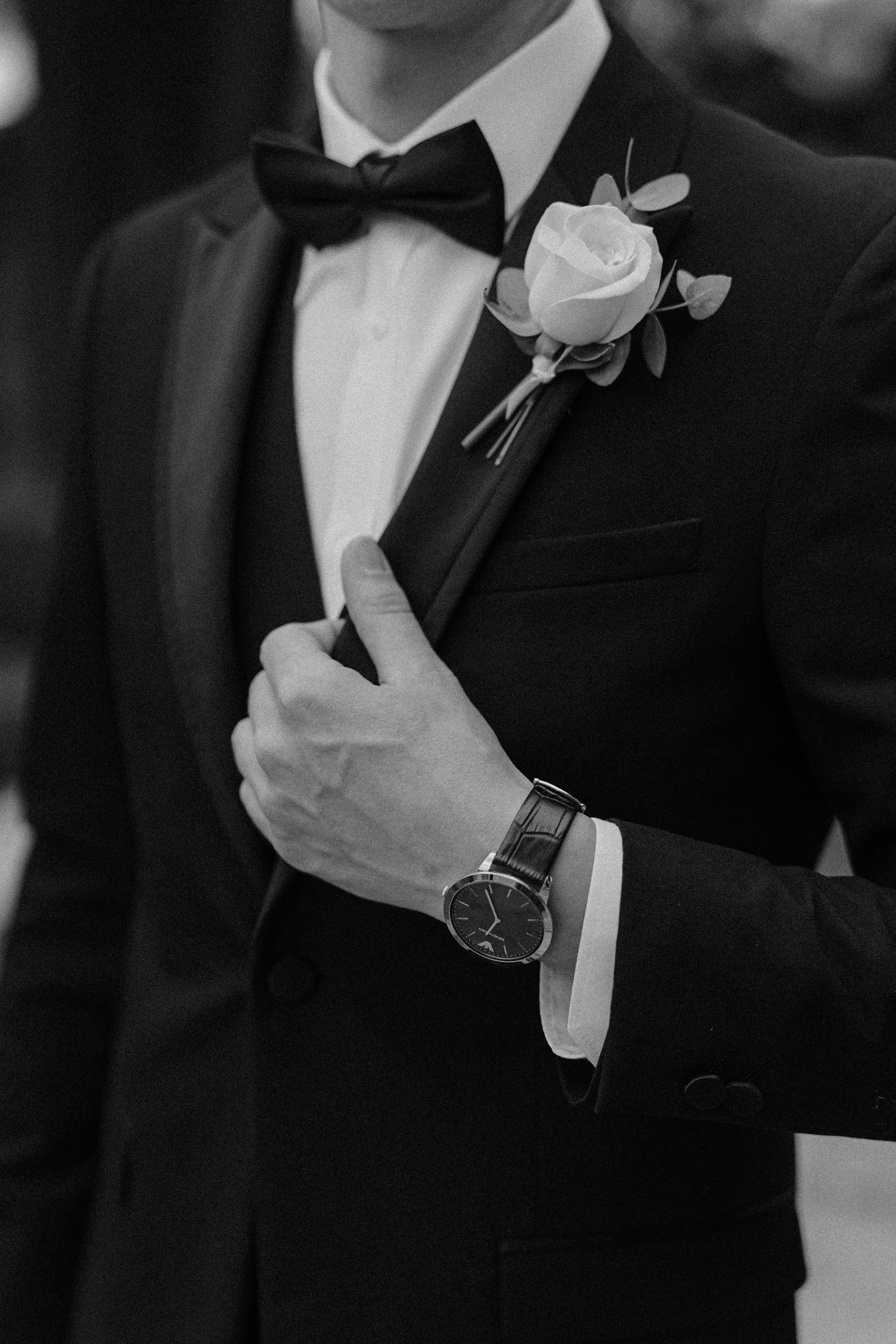 Location and how you found it?
Our wedding was held at Hedsor House which has always been my dream venue.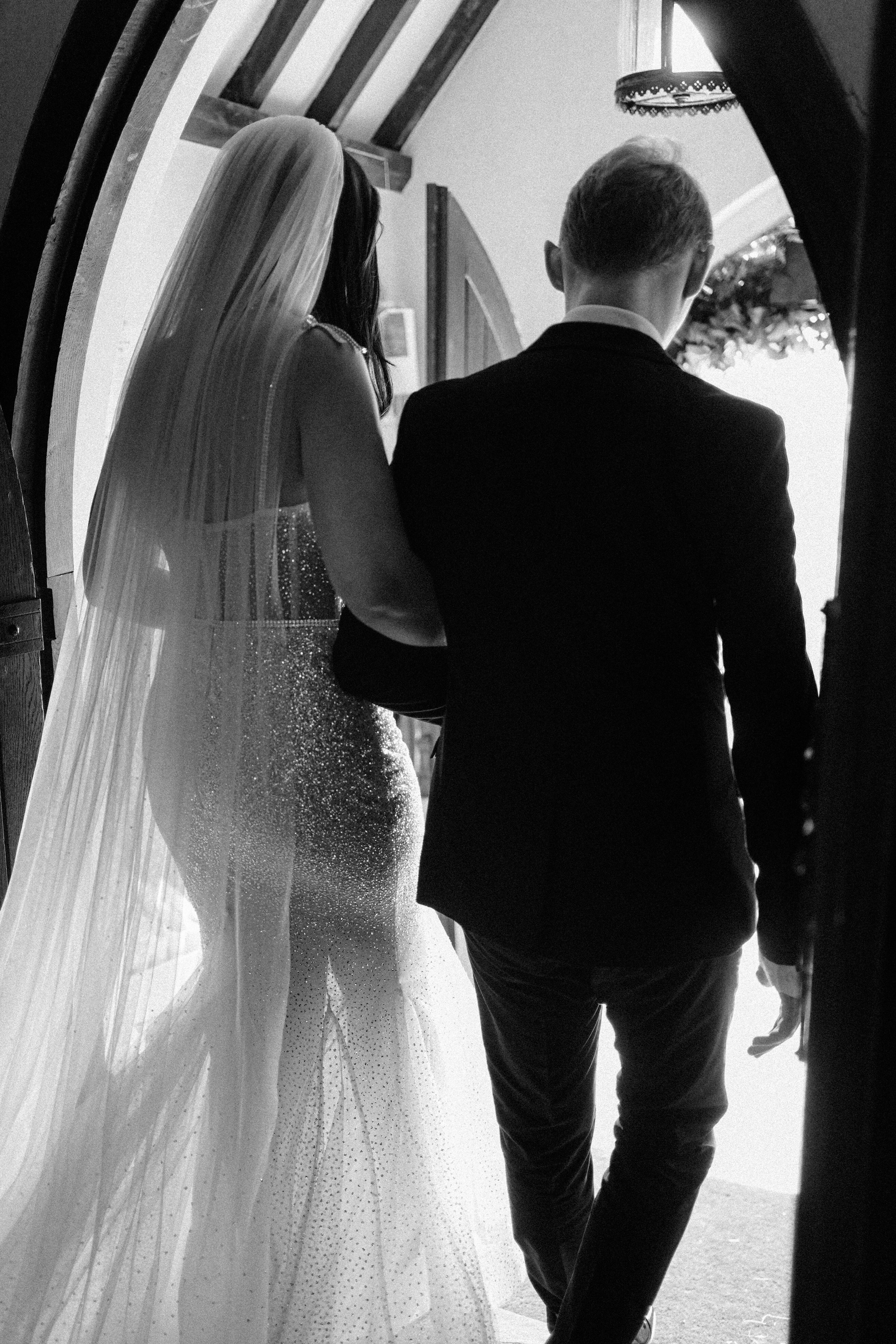 How did you find The Wedding Club? Tell us about that moment when you found and chose your dress – how did it make you feel when you put it on for the first time?
Living in Dubai, I didn't have any of my bridal party with me which was so important to me when choosing my dress so I flew to London to meet my Maid of Honour and mum who helped me choose my dress. Unfortunately, I couldn't have my whole bridal party with me due to Covid.

I knew I wanted to have a Berta dress and I had seen and fallen in love with one on Instagram so I booked an appointment at The Wedding Club. I absolutely loved the dress when I tried it on but it was actually Melissa at The Wedding Club Knightsbridge, who persuaded me to try on one particular dress, which was the one I ended up choosing for the wedding. When I first saw it on the hanger, I was unsure about wearing a full glitter dress, but I was absolutely speechless at how it looked when I put it on and instantly knew it was the one!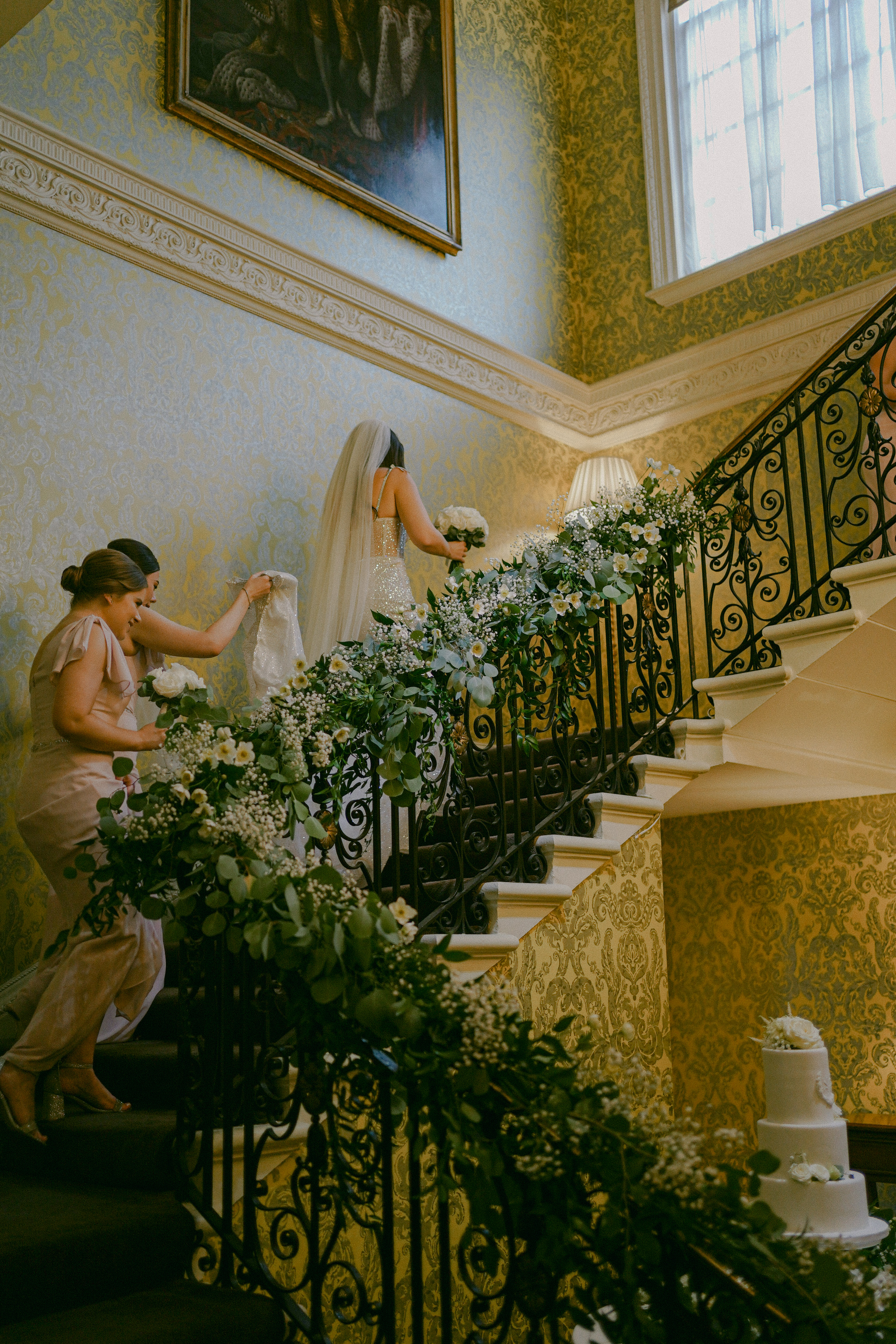 Which designer did you wear?
I wore a Berta dress.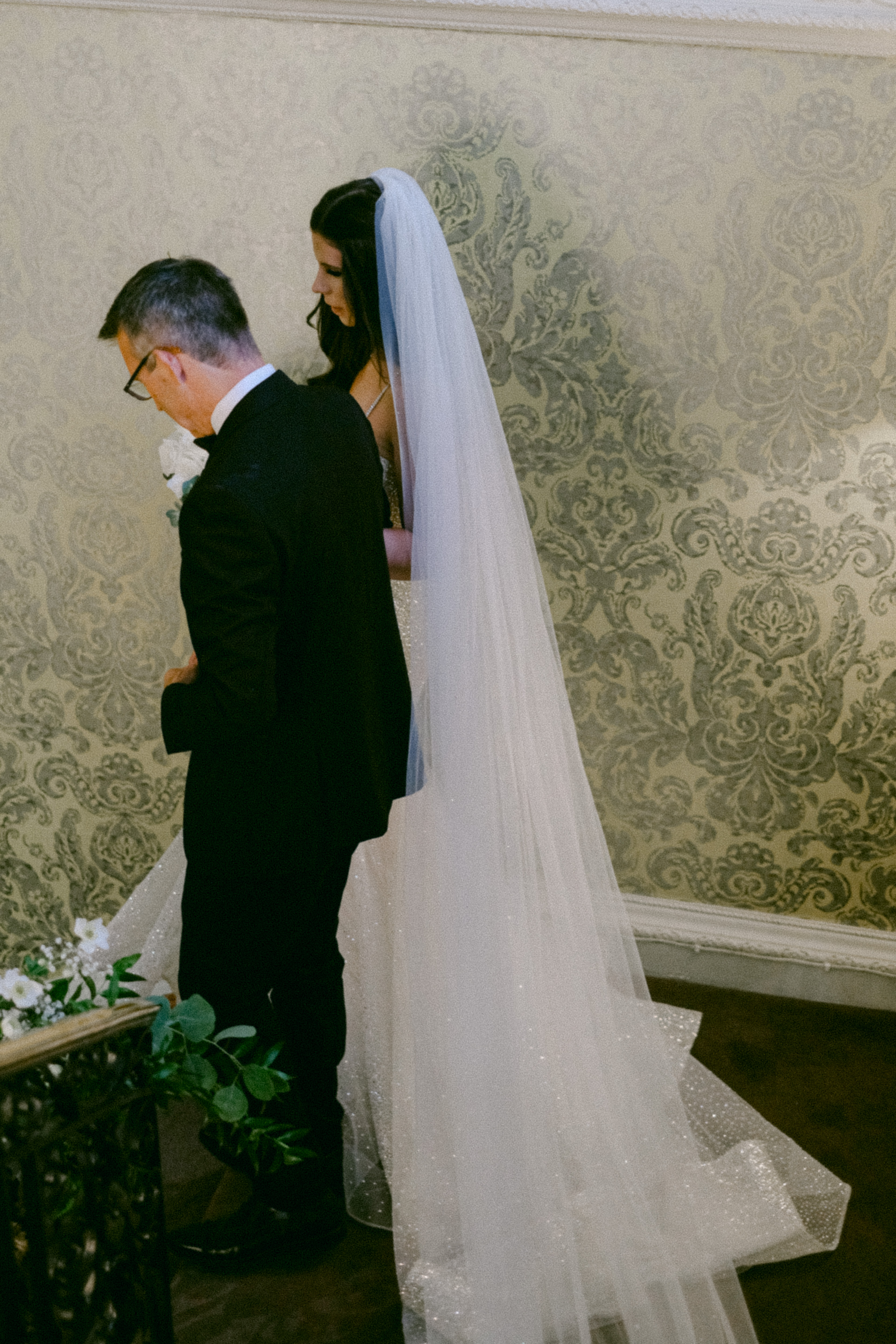 Where is the suit from? Why was it the perfect fit?
Sam's tuxedo was from Moss Bros and it fitted entirely with our vision. This was a perfect choice for us as the groomsmen live all over the country so they could each visit a Moss Bros that was local to them. Sam complemented his suit with a pair of Louboutins.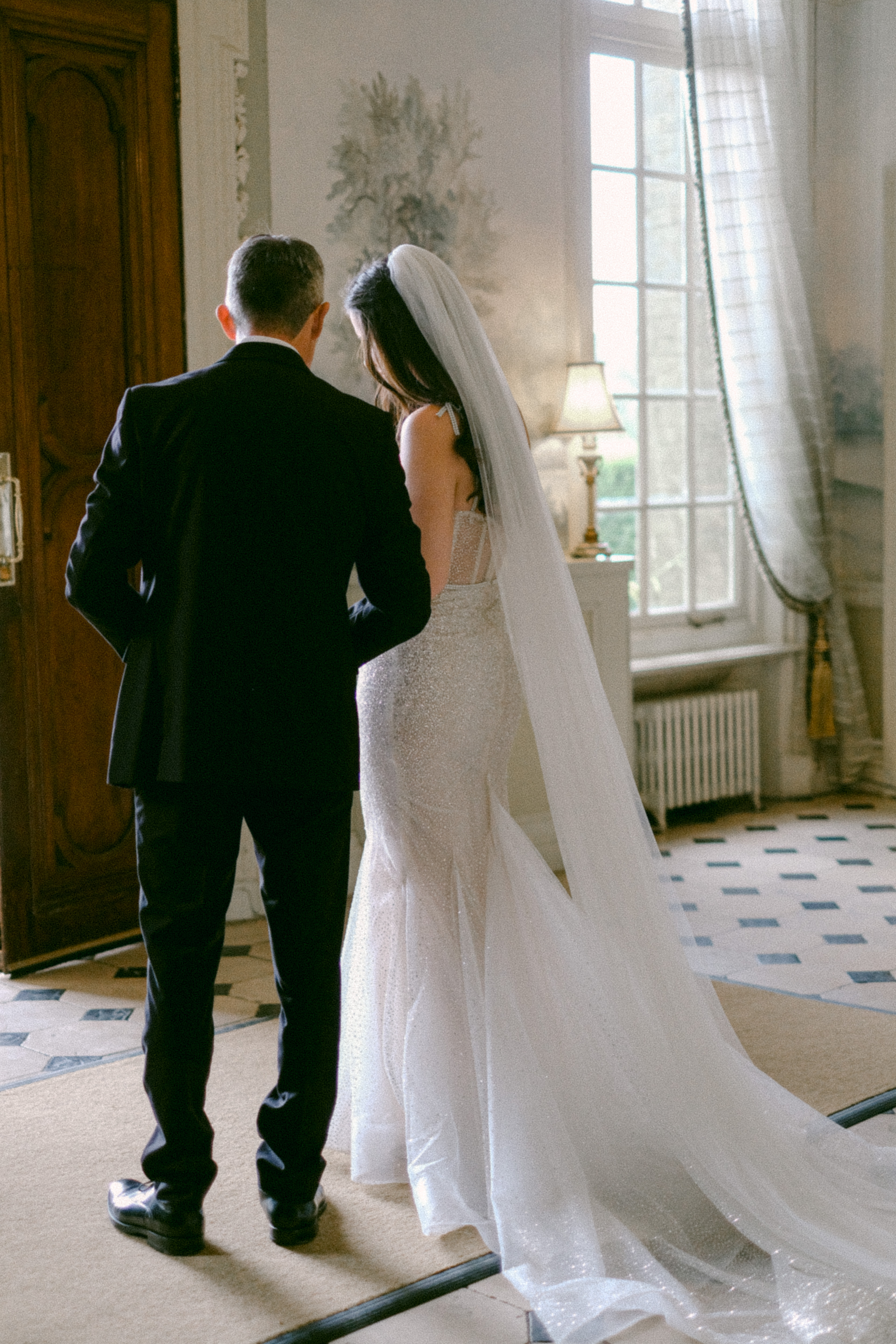 Did you have speeches? Who performed them?
My father started with a wonderful speech, which he linked to his love of cycling and the Tour De France. Marriage has stages; the flat stages with business as usual and the mountain stages with life's challenges to be overcome together. This was followed by Sam's speech, with many teary eyed moments, and finally the Best Woman who shared a beautiful poem from Andrea Gibson.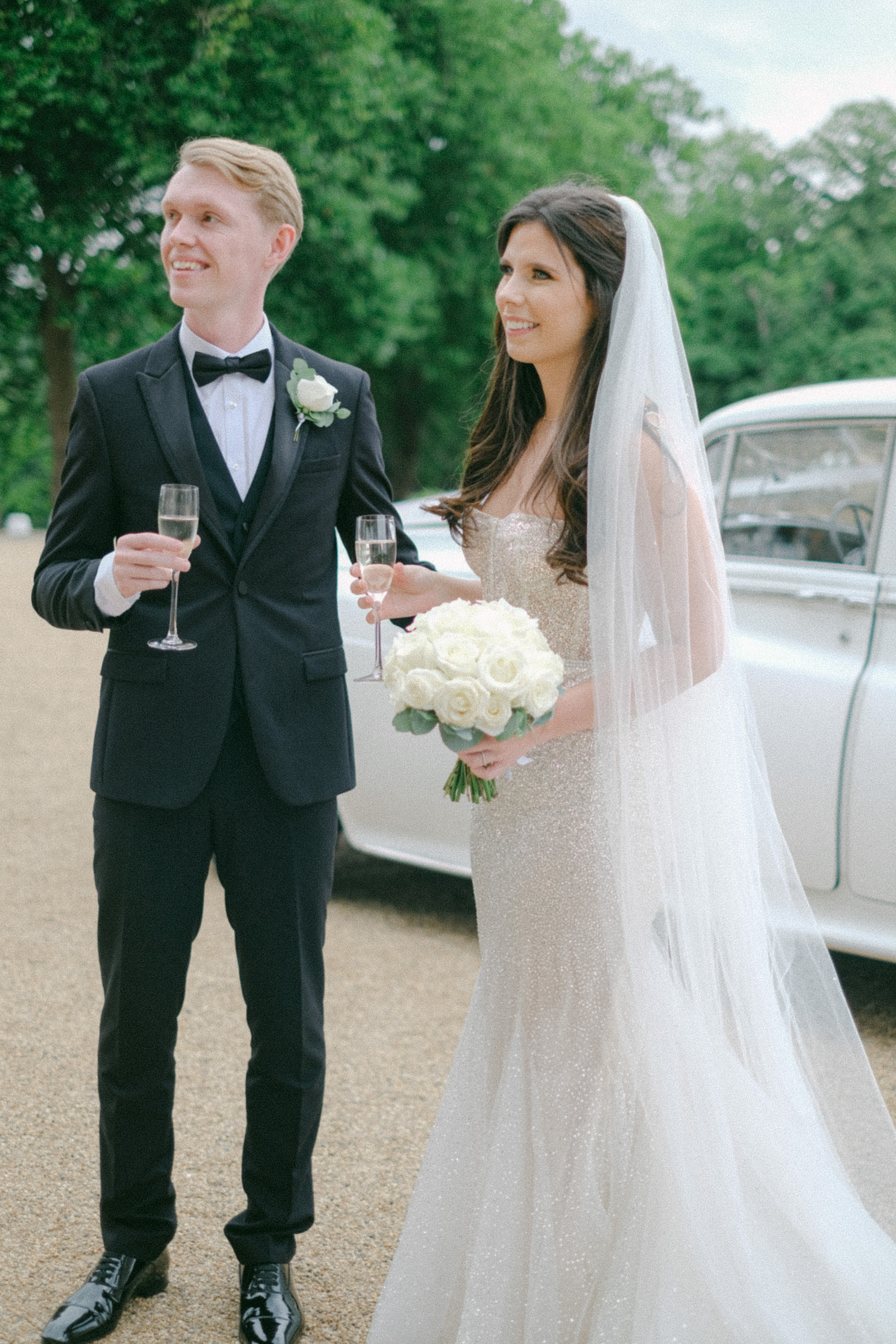 Did you have a first dance? What song did you choose and why? How was the performance?
Our first dance was an orchestral version of I could get used to this by Becky Hill. This was our first and easiest decision for the wedding which we had made even before we got engaged! We were listening to a playlist on Spotify one day when the song came on and Sam said to me then that it would be our first dance. It has always been our song from that day.
Before the wedding, we said to each other we would practice our first dance, however with all the rehearsals and planning we didn't have a moment. Whilst our guests were assembling on the dance floor we had a very quick 10 second practice before we went in! We laughed, smiled and sang the lyrics through the whole performance.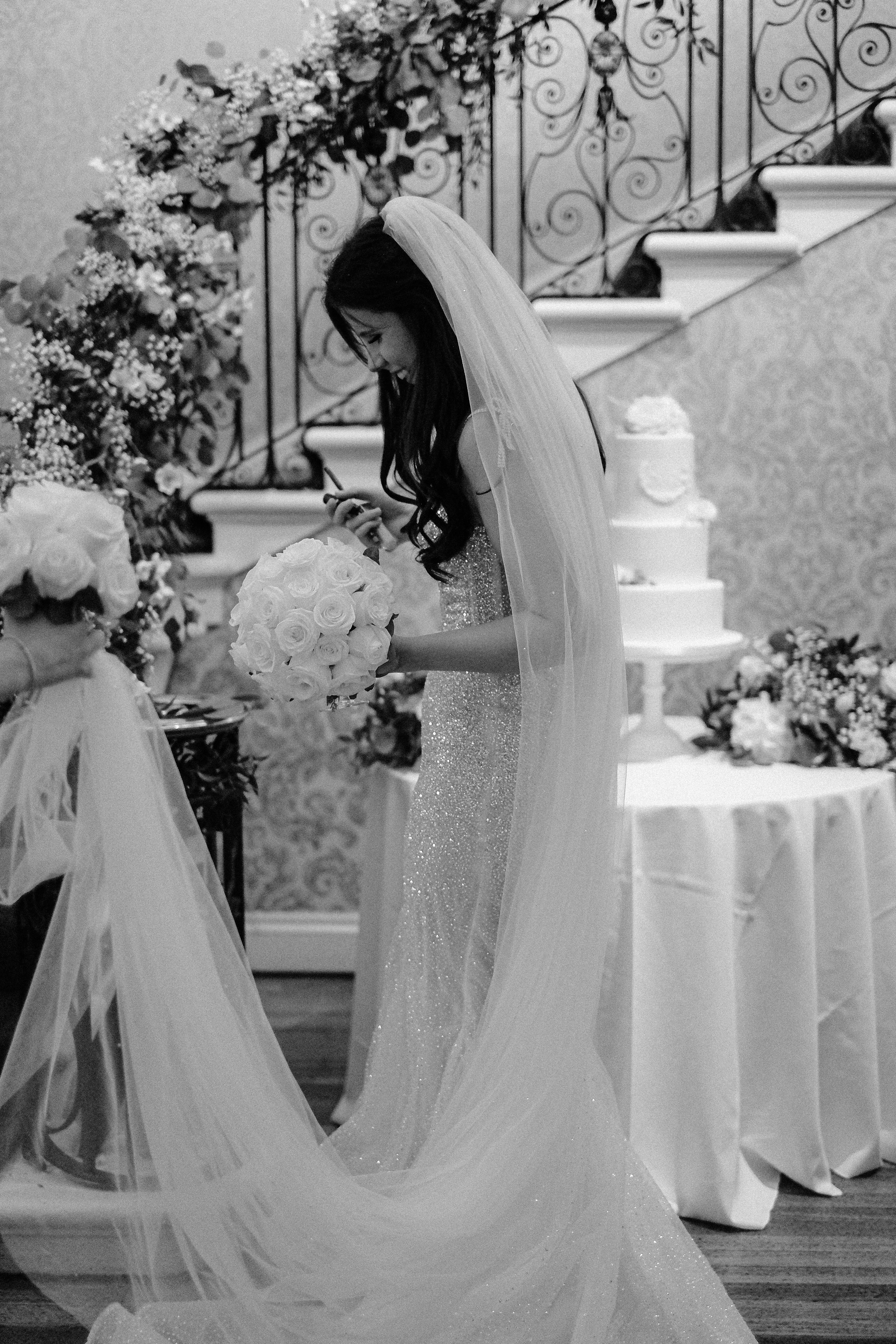 How was the party?
It was absolutely fantastic; the dance floor was never empty and our friends and family had a great time. We were dancing until the very end.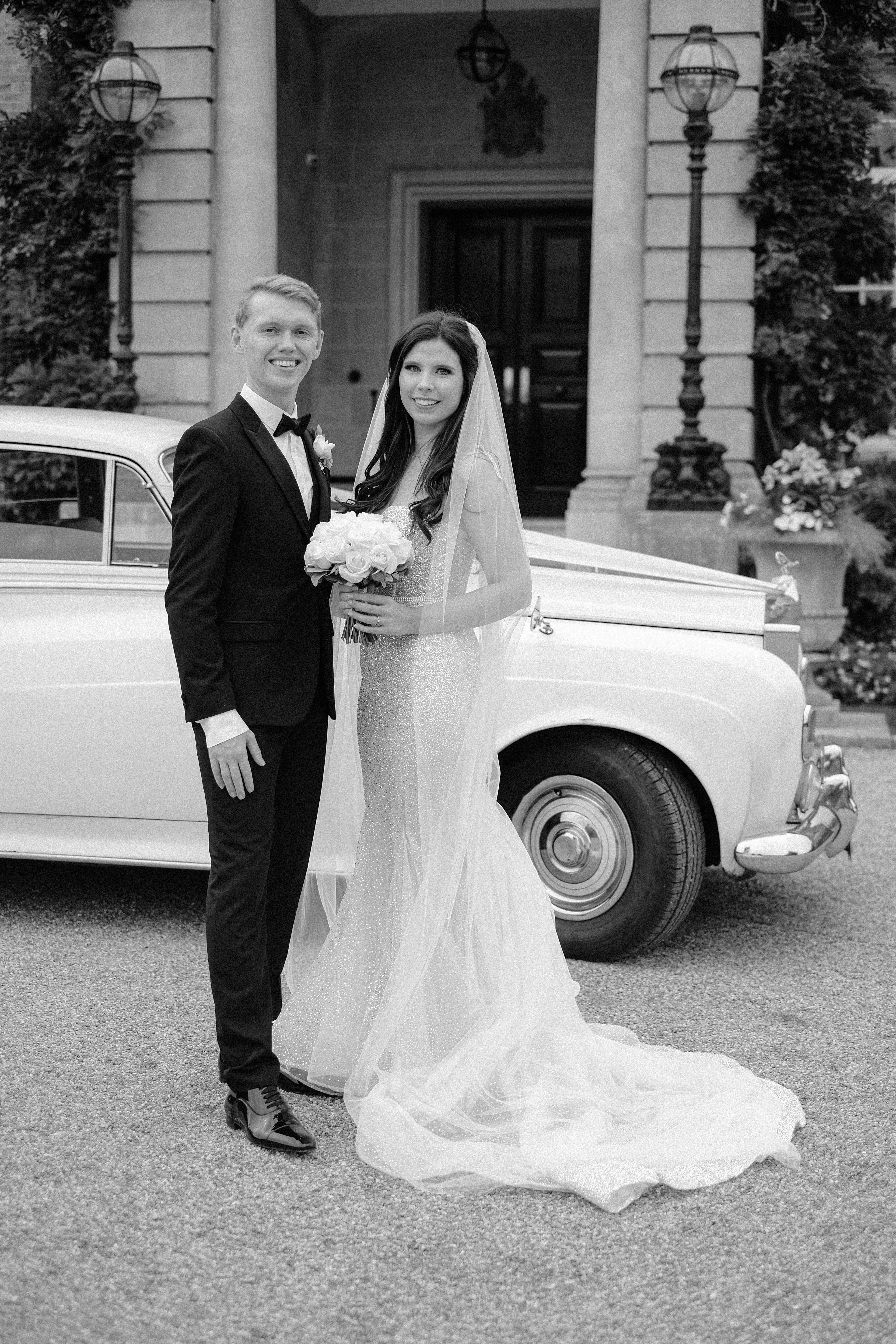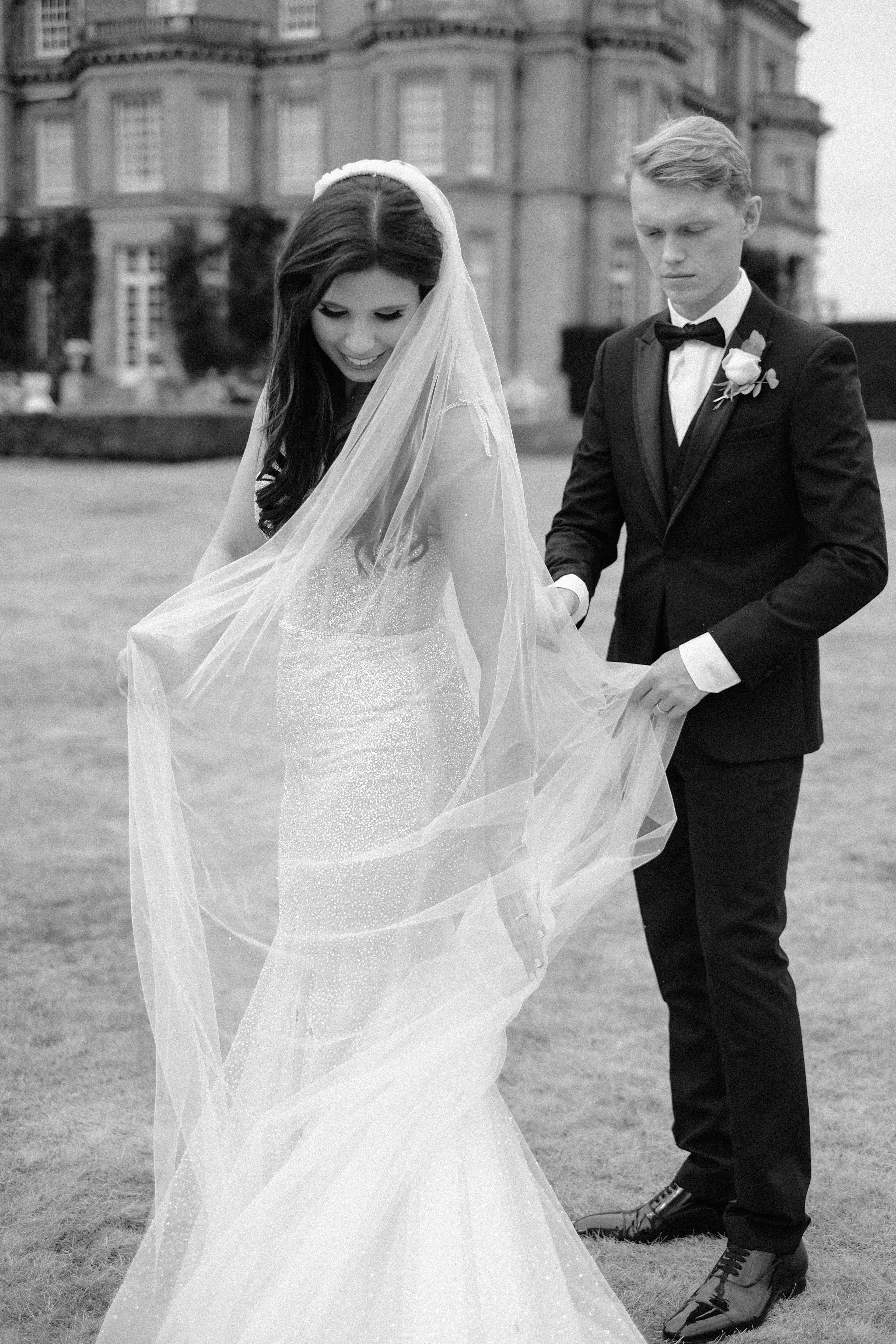 Wedding planning advice for brides to be?
Enjoy every moment, the day goes so quickly!
When we sent our RSVPs we included a question asking each of our guests to choose a song that would keep them on the dance floor. It made our party so personal and there was a song for everyone.
A wedding website is an amazing planning tool, particularly if you live internationally like we do. It is so easy to customise your website and collect all your RSVPs in one place.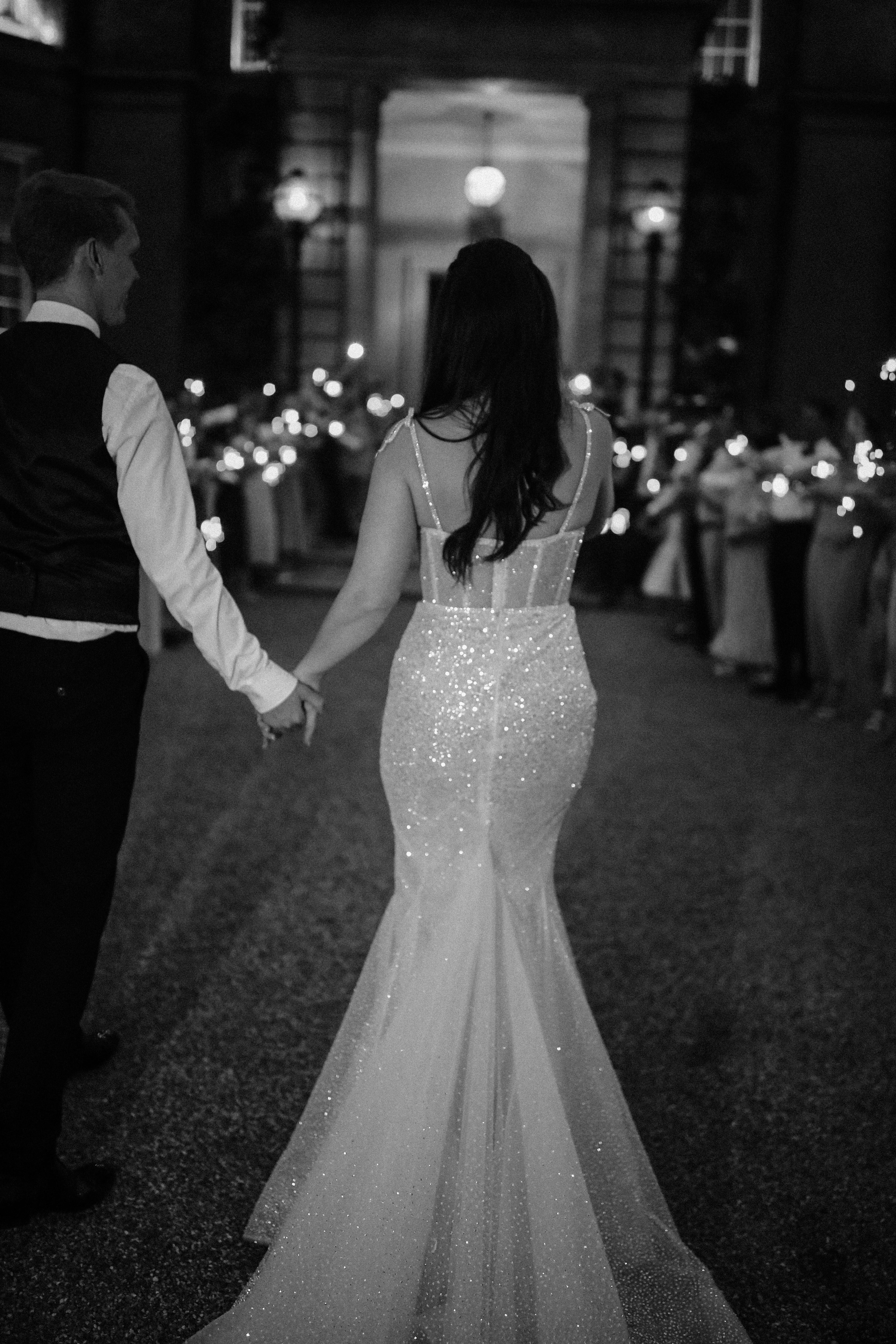 One moment you'll never forget:
There are so many moments from the day. Walking down the aisle and seeing all our closest family and friends smiling back, the beautiful ceremony in the church and dancing the night away. One of the most magical memories was at sunset when our guests created a sparkler tunnel which we walked through.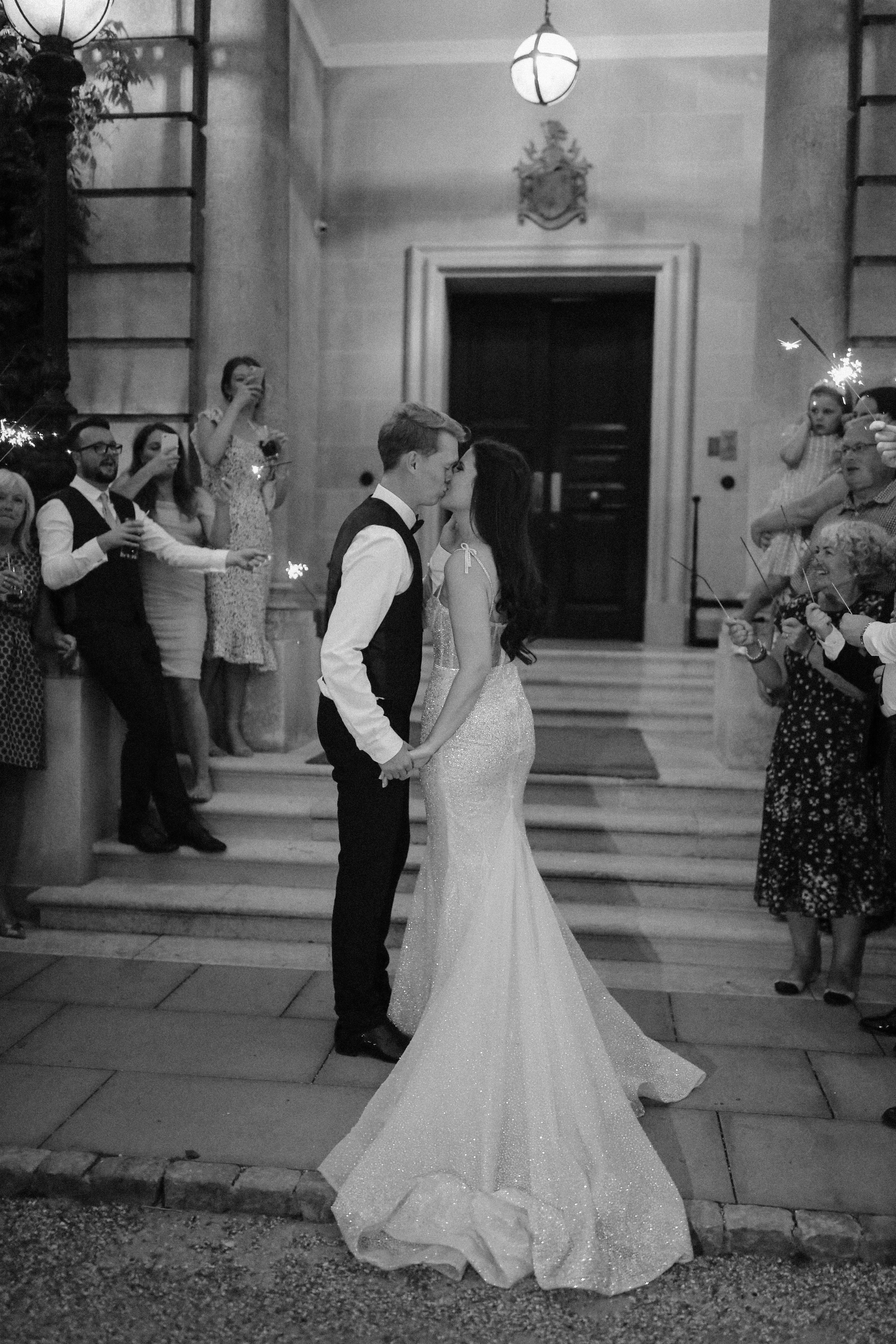 ❤️
Dress – Berta available at The Wedding Club Knightsbridge & Harvey Nichols
Shoes – Freya Rose
Hair & Makeup – Hair by Lucie & Natasha Louise
Suit – Moss Bros
Venue – Hedsor House
Photography & Videography – Charlotte Wise & Denee Motion
Catering & Cake – Caper and Berry & Le Papillon Cakes
Production – Class Act
Flowers – Seventh Heaven Floral Design & Event Décor
Car – Charismatic Cars