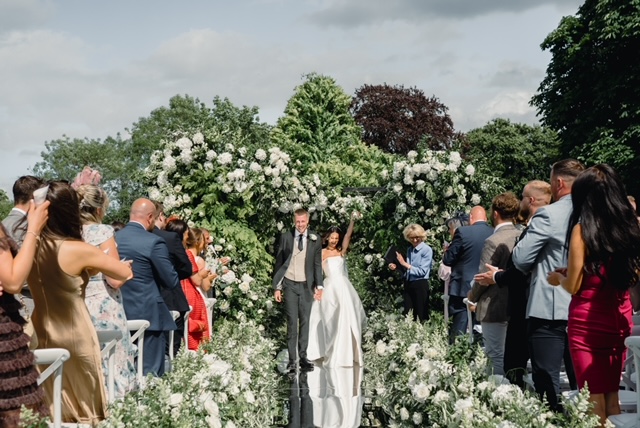 Chic, Elegant Bray Wedding In Monique Lhuillier & Leah Da Gloria Gowns
❤️ The TWC Effect – Our brides, their way ❤️
Mel and Adam went from best friends to husband and wife, what a dream! The pair shared a big day full of love, friends and fun that we have the pleasure of sharing with them right here…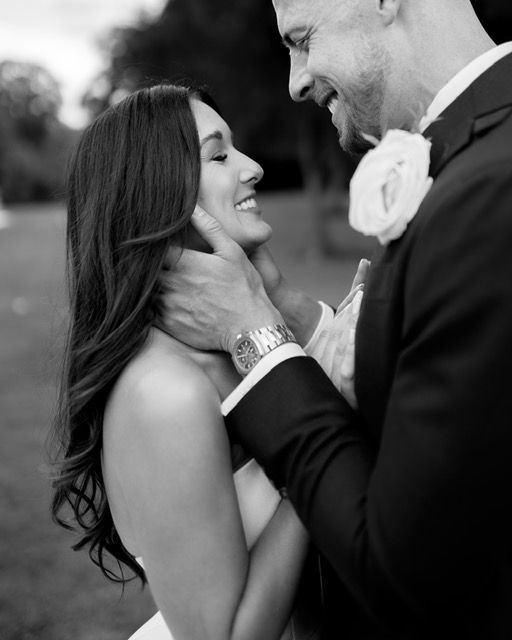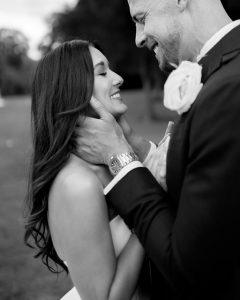 How did you meet?
We met at school when we were 14.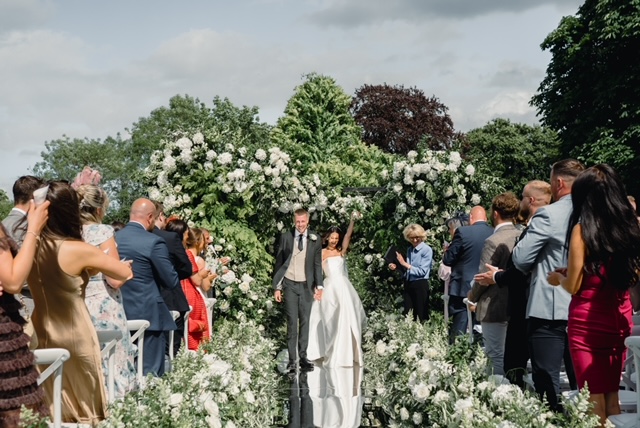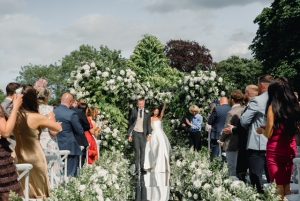 Was it love at first sight?
Not quite, we were best friends for a long time! I think Adam definitely wanted more but it took me a while, as I didn't want to ruin the relationship we had! Saying that something changed one summer and now we will be celebrating 10 years together this year and we couldn't be happier.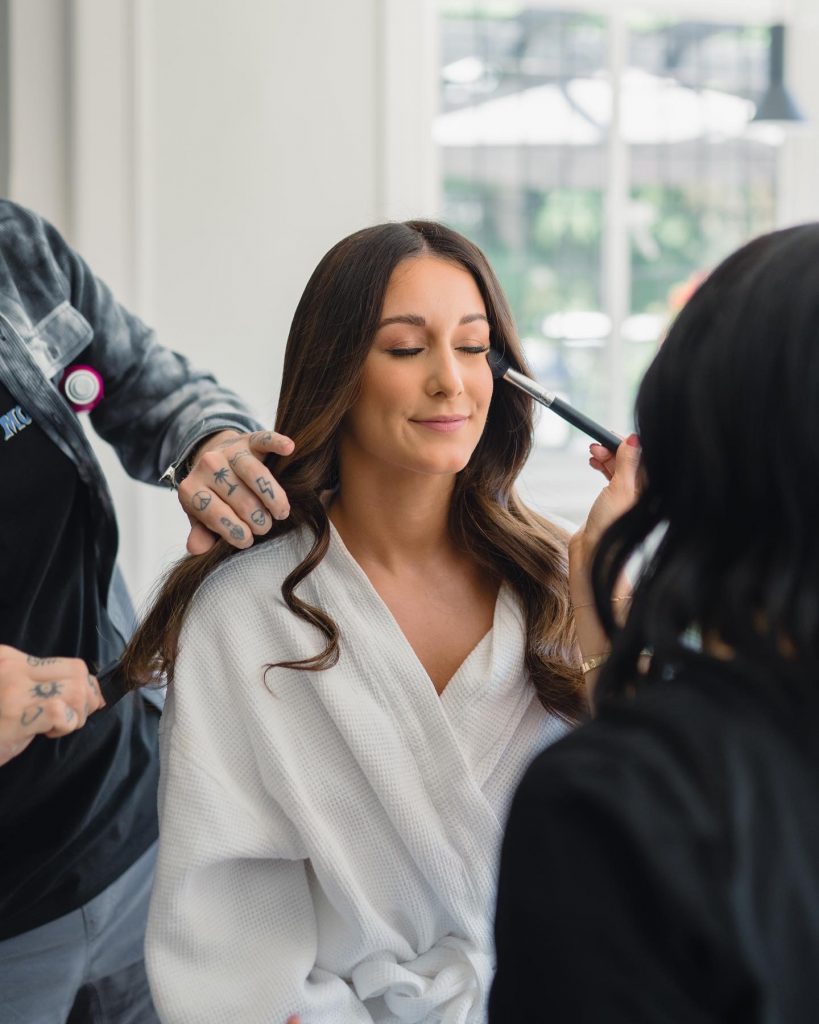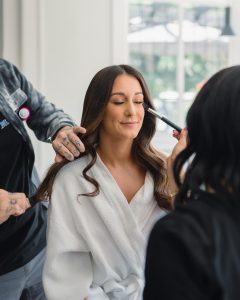 Who proposed and how? Lovely details, please!
Adam proposed when we were on holiday in the Maldives. It was so beautiful, we were walking along the beach to dinner during sunset and he just got down on one knee.

I thought he was joking at first because the ring box got stuck in his pocket, so I told him to get up haha but then I soon realised he was being serious. I loved that no one was around and the moment was so intimate.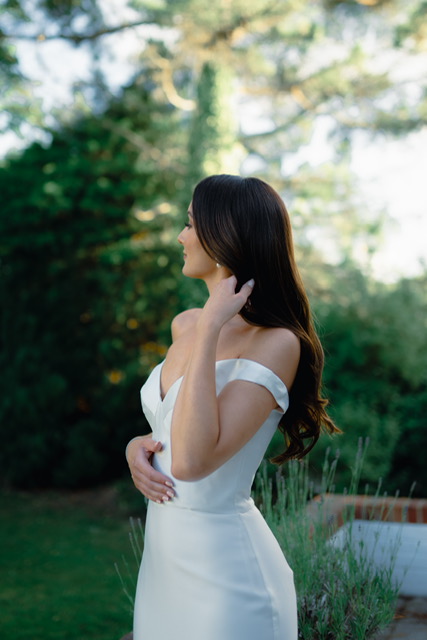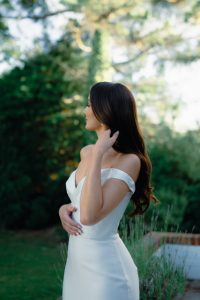 Did you have a theme for your wedding? How did it come about?
I don't think we thought about a specific theme but we knew we wanted it to be classic and elegant. We really wanted the florals to be the main focal point, which it definitely was. Adam and I are very chilled, homely people so wanted our wedding to feel grand but homely and relaxed at the same time.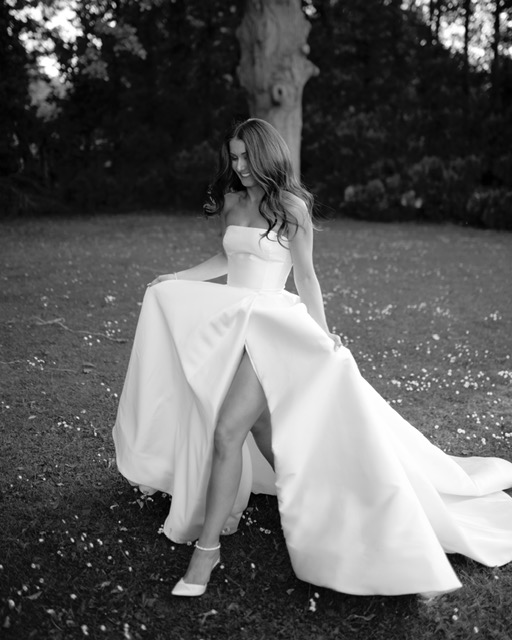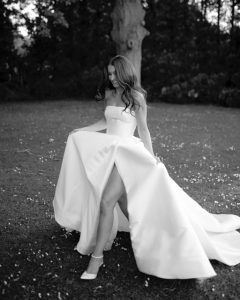 Location and how you found it?
We got married at Monkey Island Estate in Bray-On-Thames. We were recommended it by our amazing wedding planner Krissy. When she met us and heard our ideas she knew it would be perfect for us.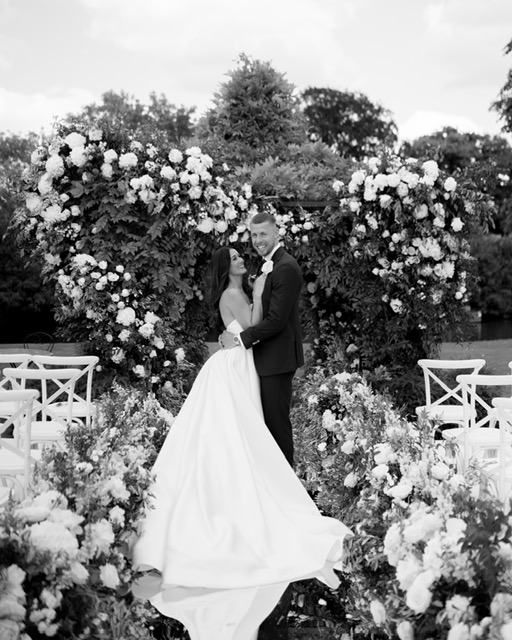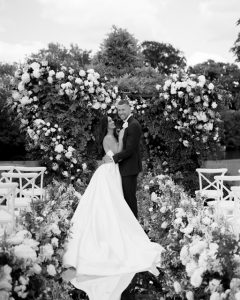 How did you find The Wedding Club? Tell us about that moment when you found and chose your dress – how did it make you feel when you put it on for the first time?
I have seen so many brides get their dresses from The Wedding Club and I had it recommended to me by many friends! I think the fact they hold lots of different designers really made my decision of where to go easy!
So my first and main dress was the first wedding dress I had ever tried on. I didn't think I'd like it but wanted to try every style. I went back a second time just to try a few more dresses on to make sure it was the one and I still loved it just as much.

I wanted an evening dress too and Mel had picked out one she thought I'd love and she chose so well. I felt like even from one appointment Mel knew my style and what looked good on me, she made choosing my wedding dress stress free and so fun!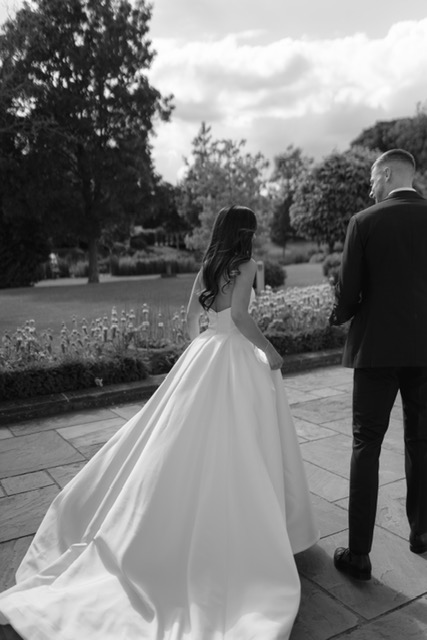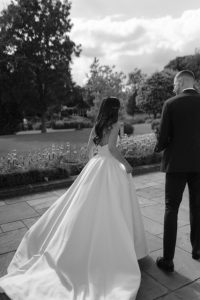 Which designer did you wear?
My first dress was Monique Lhuillier and my second dress was Leah Da Gloria.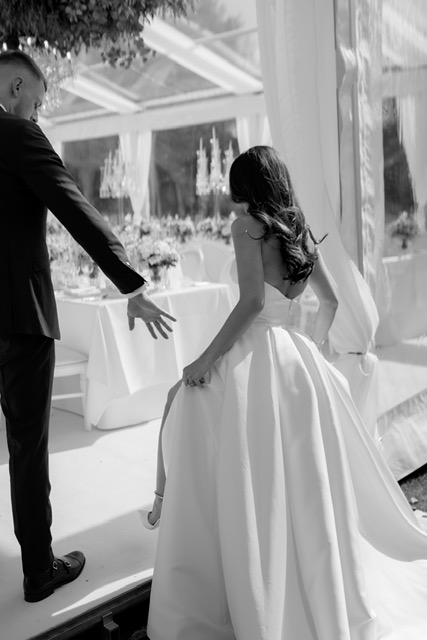 Where is the suit from? Why was it the perfect fit?
Adam's suit was made by Clements and Church. Us along with Freddie from Clements designed the full suit together. It was so special helping find the materials and deciding on the small details. He absolutely loved his suit and so did his groomsmen.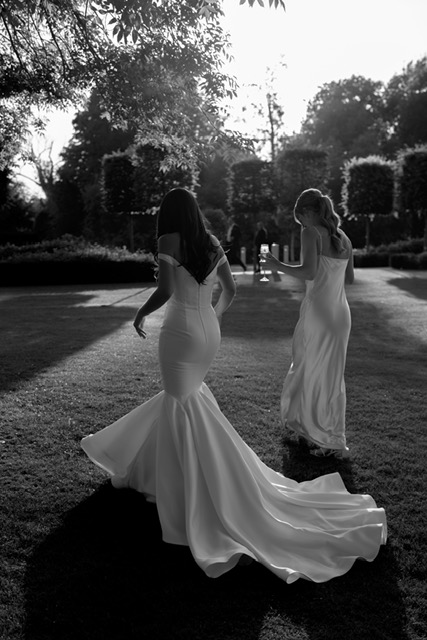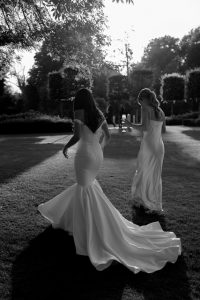 Did you have speeches? Who performed them?
Yes! Adam, my dad, Adam's brother Dom and his best man Conor all did speeches. They were all incredible and everyone said it was one of the best parts of our day!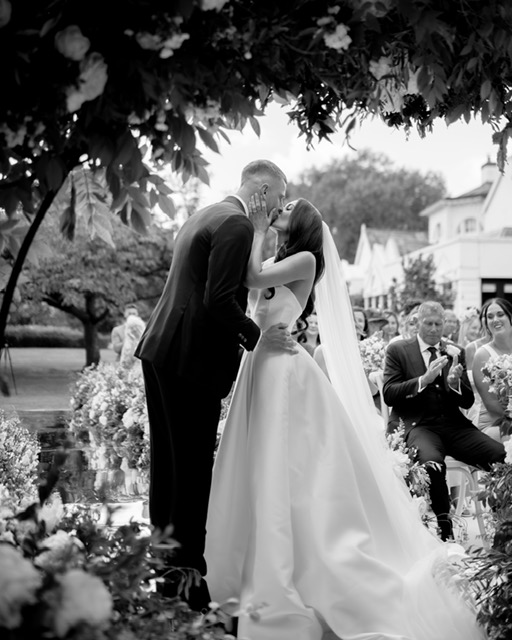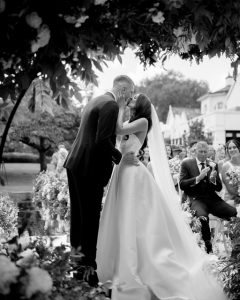 Did you have a first dance? What song did you choose and why? How was the performance?
We had a very short first dance because we'd much rather be dancing with everyone but we had Sam Smith – Latch as our first dance. We started off with the slow version then switched to the more upbeat version which everyone then came in to dance with us.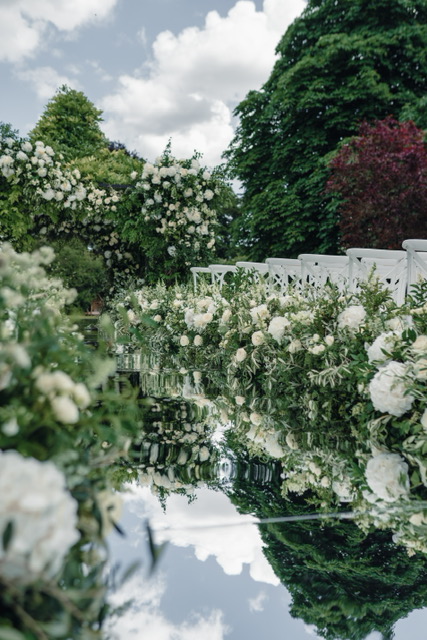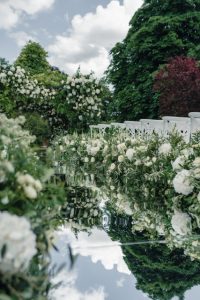 How was the party?
The party was just the best part for me! I absolutely love to dance. Everyone was so in the moment and we had so many funny moments during the evening. Even our 1 year old daughter stayed up late to enjoy the party.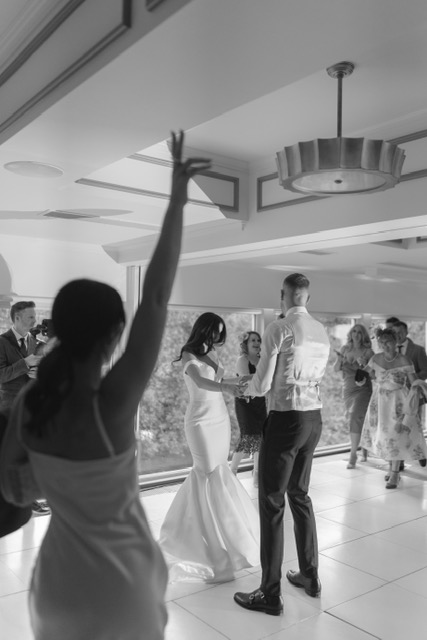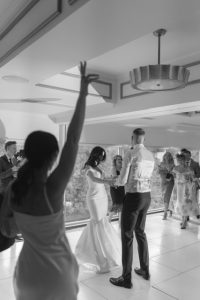 Wedding planning advice for brides to be?
I would say plan your day together. I know a lot of the time brides are the main ones planning but Adam and I were very 50/50. I feel like this makes the process so less stressful and really makes you both excited for the day because you've both gone through the process together. The whole day was so us and it couldn't have been more perfect.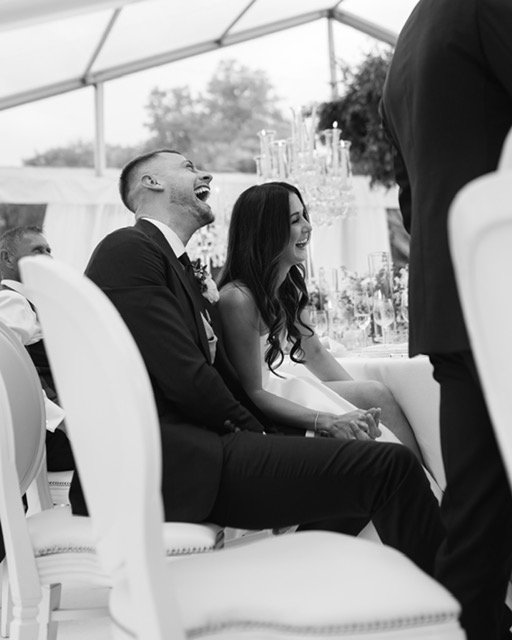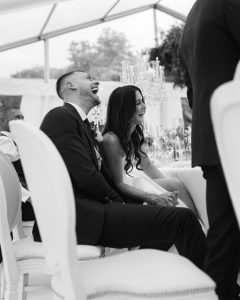 One moment you'll never forget:
A moment I'll never forget was when Adam and I were on the mic with our closest friends singing Crew Love by Drake. Everyone was singing together and it was just the best way to end such a special day!
❤️

Dresses – Monique Lhuillier available at The Wedding Club South Kensington & Leah Da Gloria available at The Wedding Club Knightsbridge
Hair & Makeup – Harold Casey & Jeyanney
Suit – Clements and Church
Planner – Kristina Kempton
Photography & Videography – Rebecca Searle Photography & Perfect Moment Films
Venue – Monkey Island Estate
Flowers – Larry Walshe