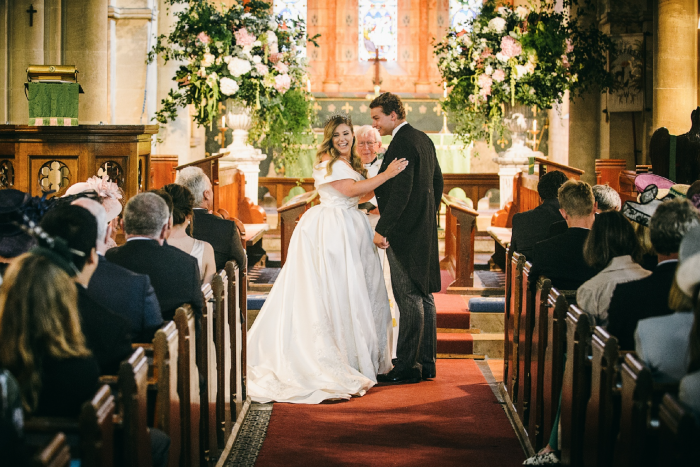 Bright & Beautiful Oxfordshire Wedding In Milla Nova Gown
❤️ The TWC Effect – Our brides, their way ❤️
This Trans-Atlantic love story began in Boston, where Delaney and Alexander bonded over Yorkshire puds and culminated with a fabulous Oxfordshire wedding! With a gorgeous setting and fabulous party, we couldn't think of a more perfect day…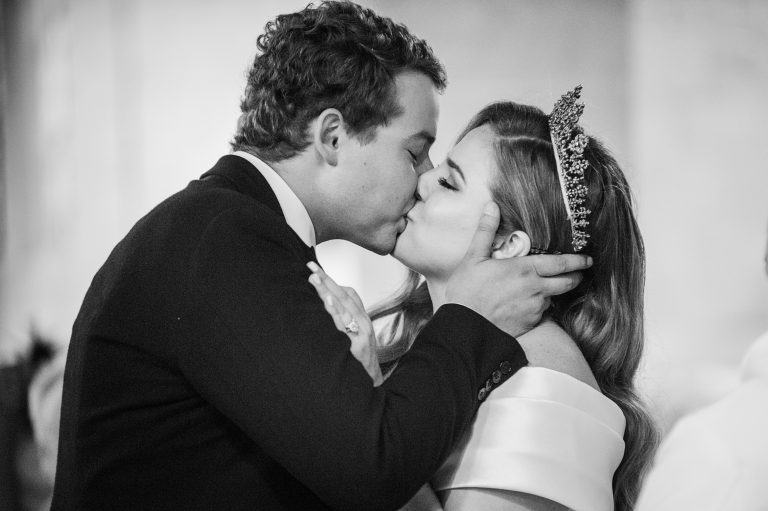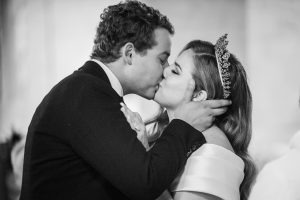 How did you meet?
We met in Boston at a Thanksgiving dinner I was hosting. We both went to Boston University. Alexander was brought as a plus one and he brought roast potatoes and deflated Yorkshire puddings!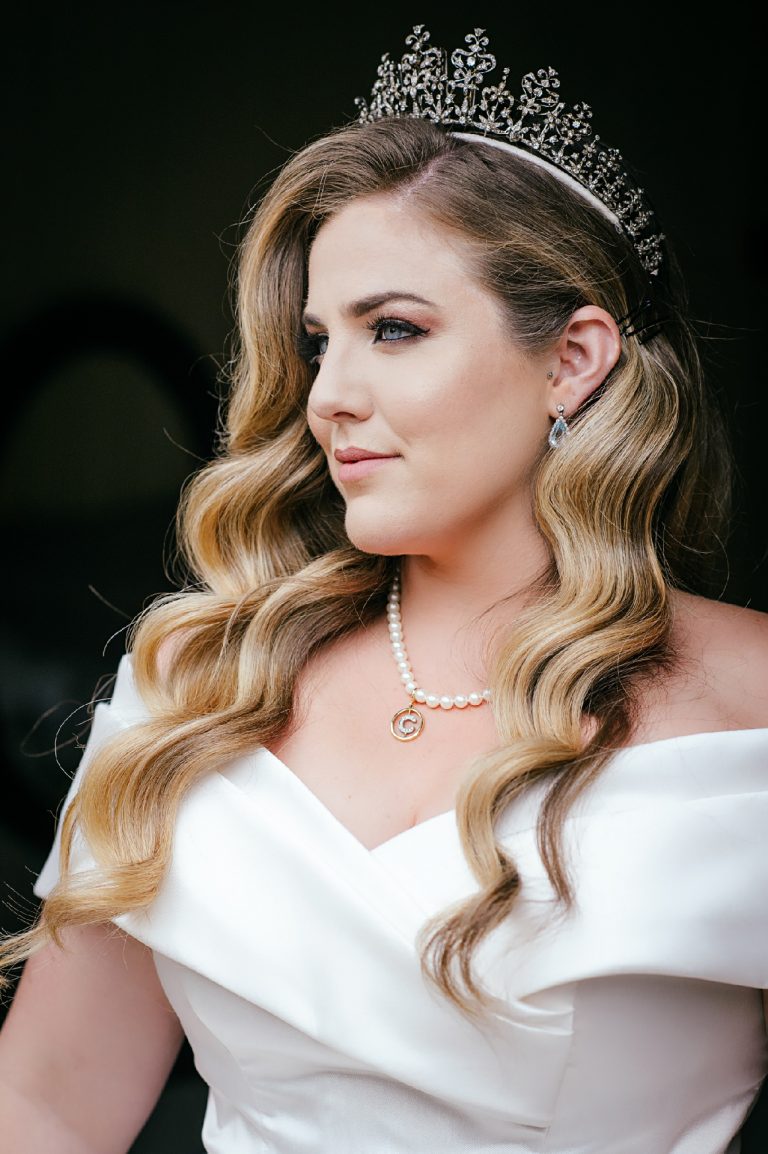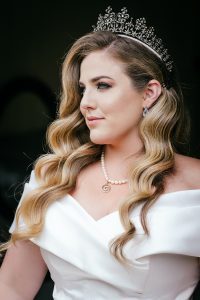 Was it love at first sight?
Well, I did spot him in one of my lectures and thought he was very cute but there were about 300 people and I was definitely not going to make the first move! The first time we met, our dinner neighbours said they didn't get a word in edgewise for 3 hours. I was smitten.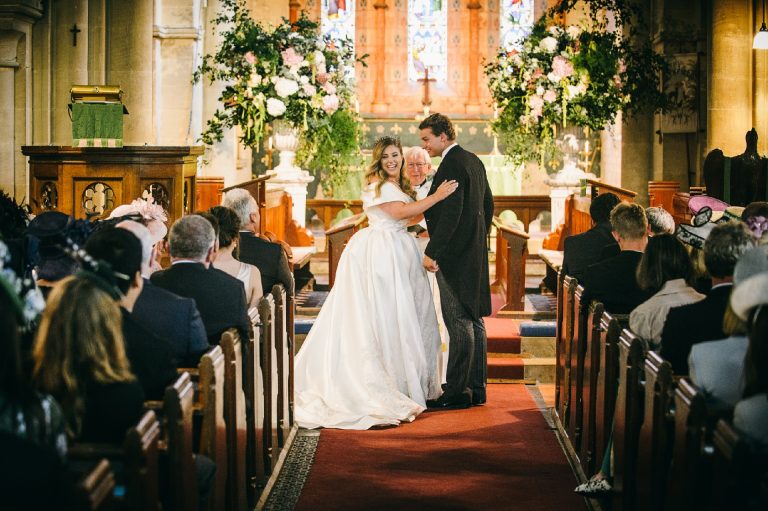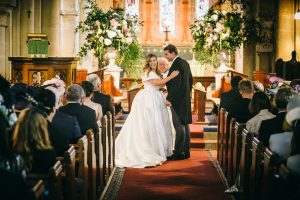 Who proposed and how?
My husband proposed on holiday. We had chosen to do a city break to Prague and Vienna. I had an inkling he would be proposing but didn't know when on the trip it would happen.
I began overthinking that every time he bent down to tie his shoes he was about to propose. I had to have a word myself and tried to forget about a proposal and enjoy my holiday with him. Luckily that worked.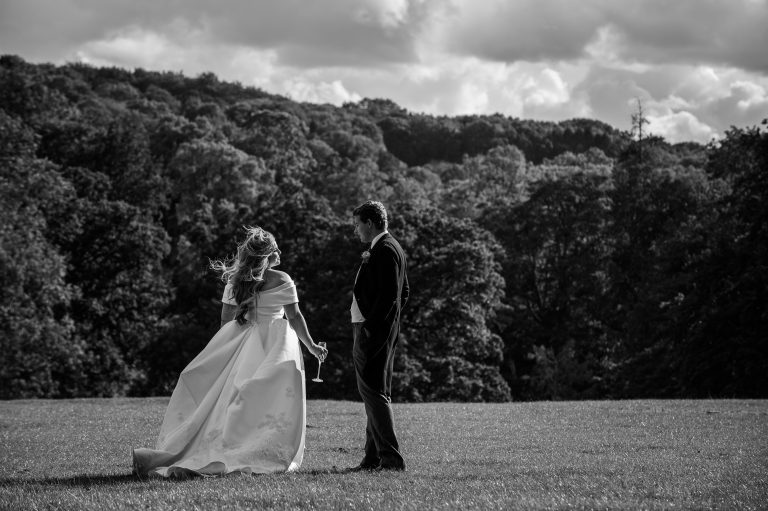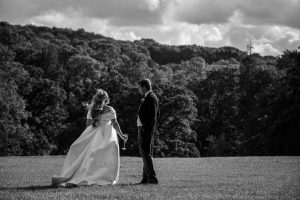 On the last day of our trip in Vienna, we were riding electric scooters all over the city. He said he wanted to go see a landmark so I followed along. He took us to the most beautiful rose garden across from their House of Parliament (well, the equivalent) and asked me to go take a photo of the building through the fences. I told him it would be a horrible photo and there would be gates in the way and a tree, but he told me to take it anyways.
Despite my art direction not being accounted for, I complied. When I turned around to show him the awful photo, he was down on one knee with the ring he designed for me. He asked me if I would do him the honour of being his wife and I obviously said yes! We went and celebrated with a bottle of champagne (or two) before we had to head back to London.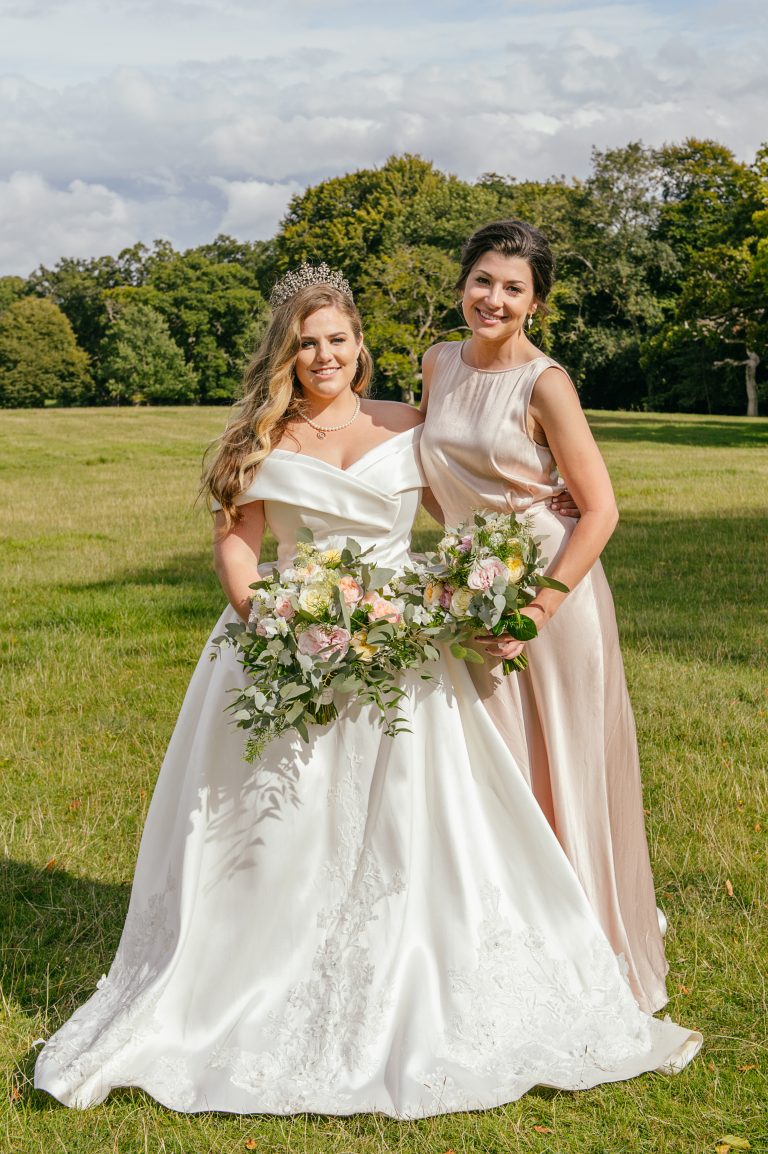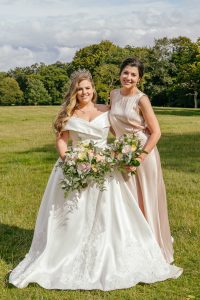 Did you have a theme for your wedding? How did it come about?
I am from California and my family is in the citrus business, so I really wanted to bring some of that into my wedding. I wanted the day to feel formal, but fun and not contrived.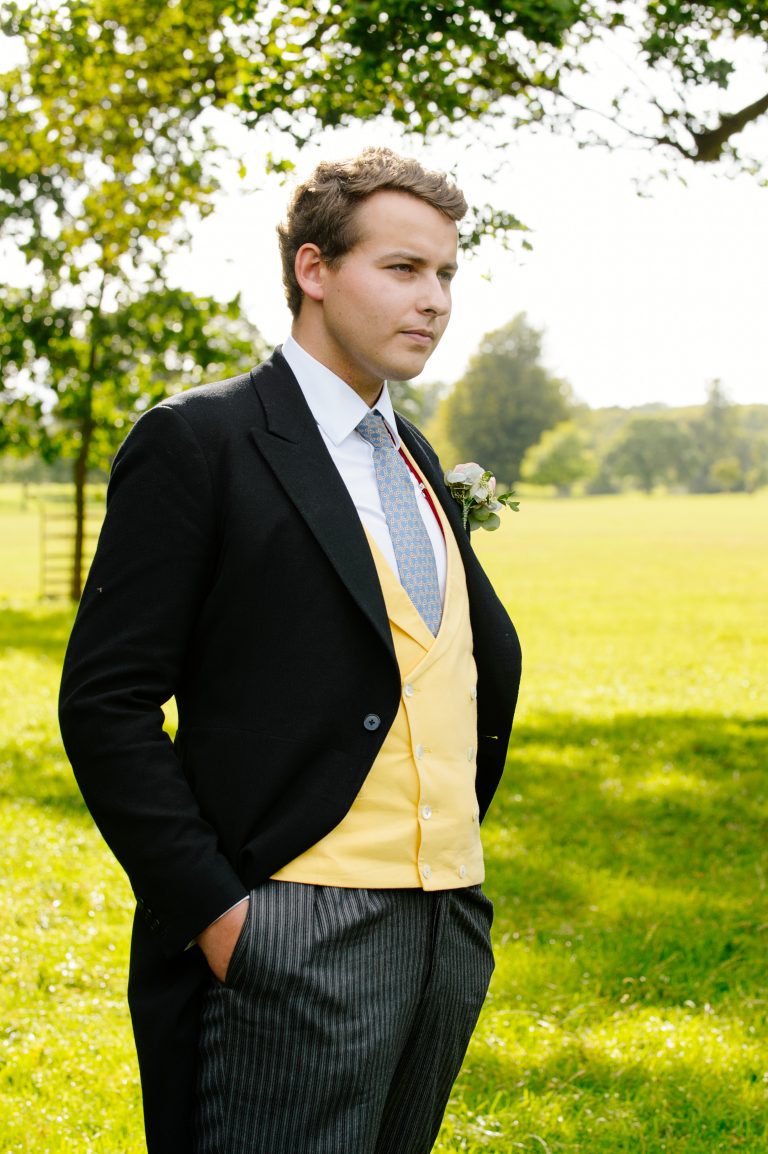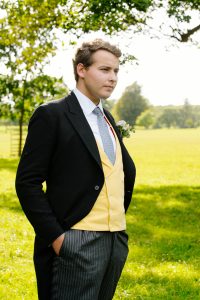 Location and how you found it?
We were married next to the lakes at Cornbury Park, which is his family home.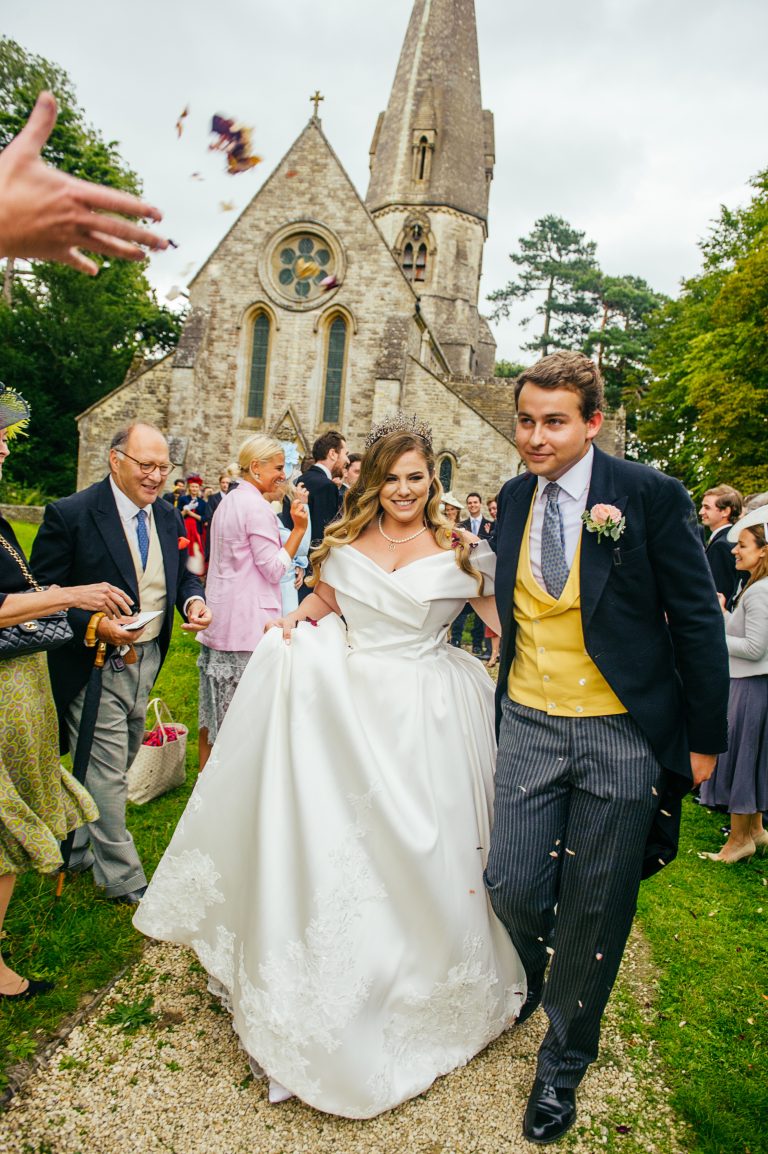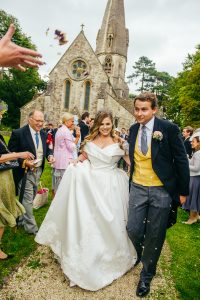 How did you find The Wedding Club? Tell us about that moment when you found and chose your dress – how did it make you feel when you put it on for the first time?
This is quite an odd story, but I had found the ceremony dress that I knew I wanted online. The Wedding Club was one of the stockists. However, the dress I wanted was only available to try on in Birmingham.
I didn't really want to drag anyone up to Birmingham from London, so I just hopped on the train on my own. I'm a much better solo shopper. I tried on the dress, loved it and that was it.
I am quite decisive and know what works for me and my body. I felt like a princess, it was surreal. I bought it then and there. It was the only dress I tried on and I wouldn't have it any other way.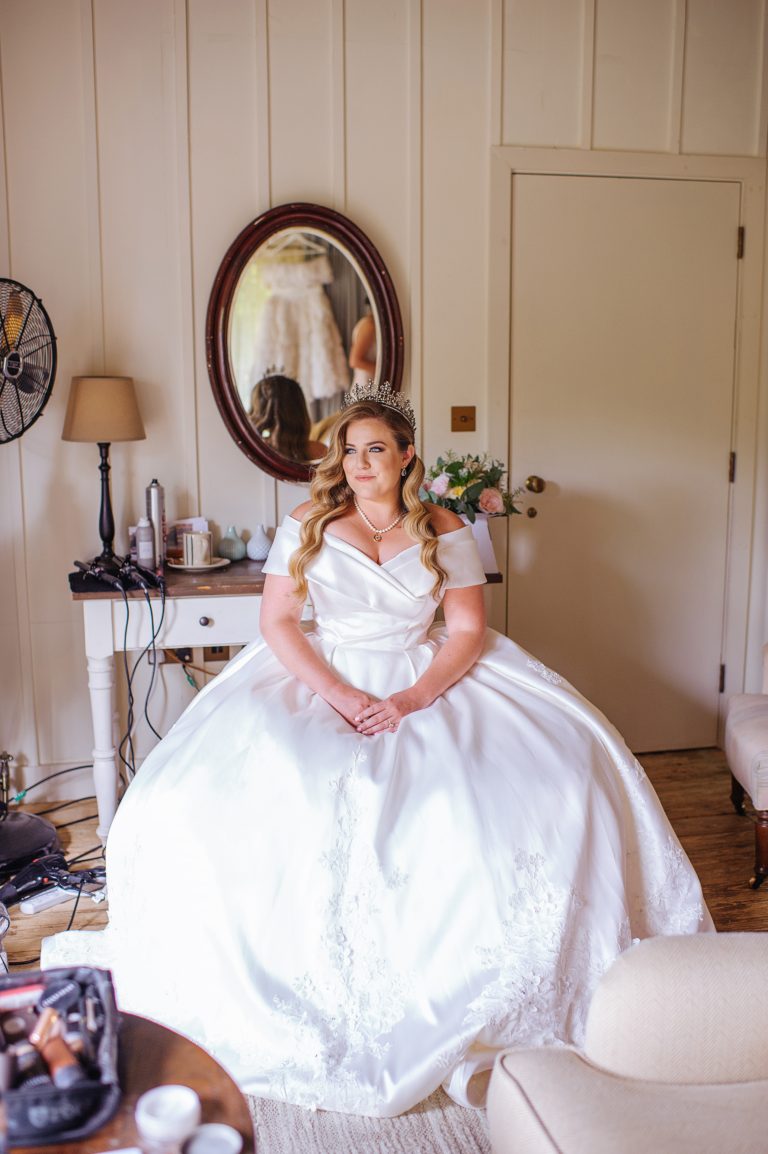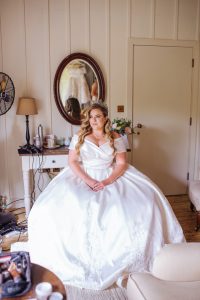 Which designer did you wear?
Milla Nova for my ceremony dress.I changed later into a bespoke Mihano Momosa number for the black tie portion of the day.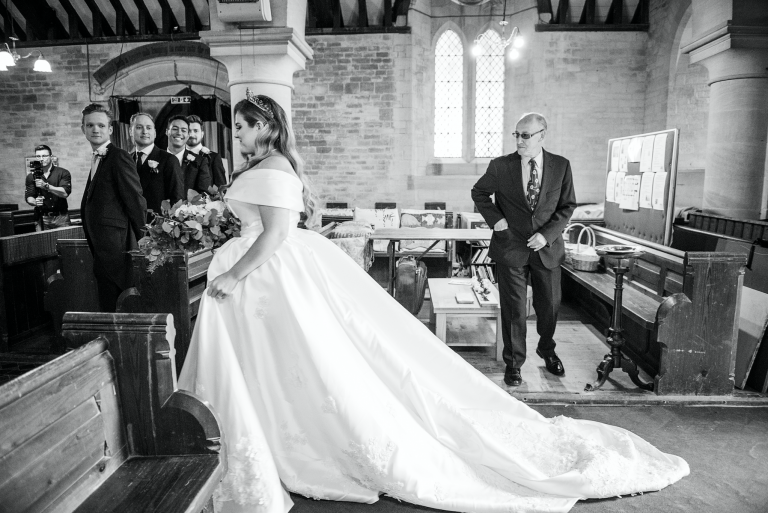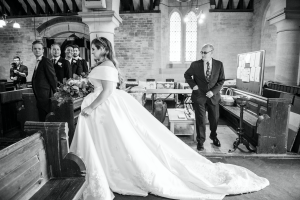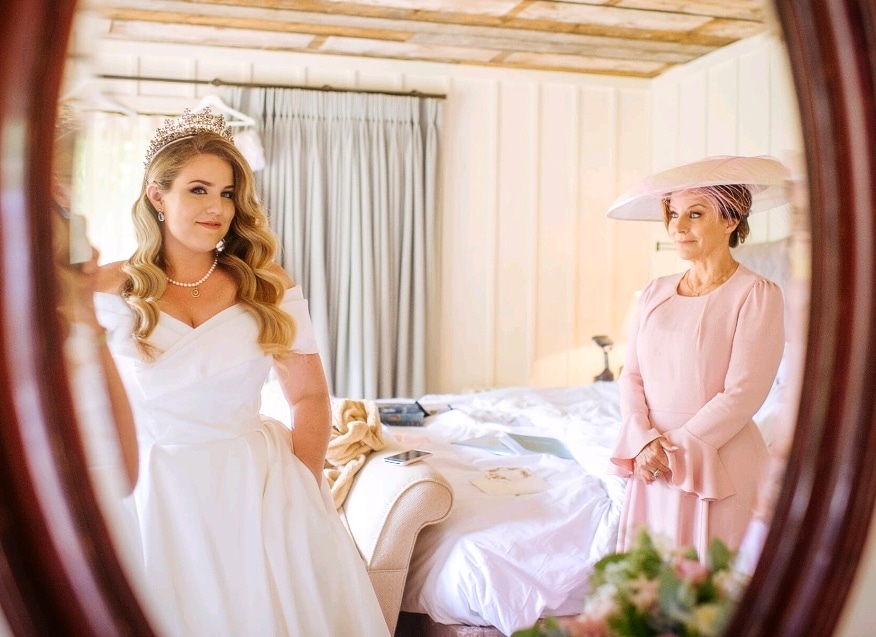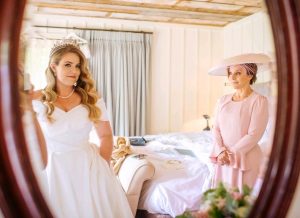 Where is the suit from? Why was it the perfect fit?
My husband wore Turnbull & Asser for his morning suit and his black tie. They are classics and he looked so smart!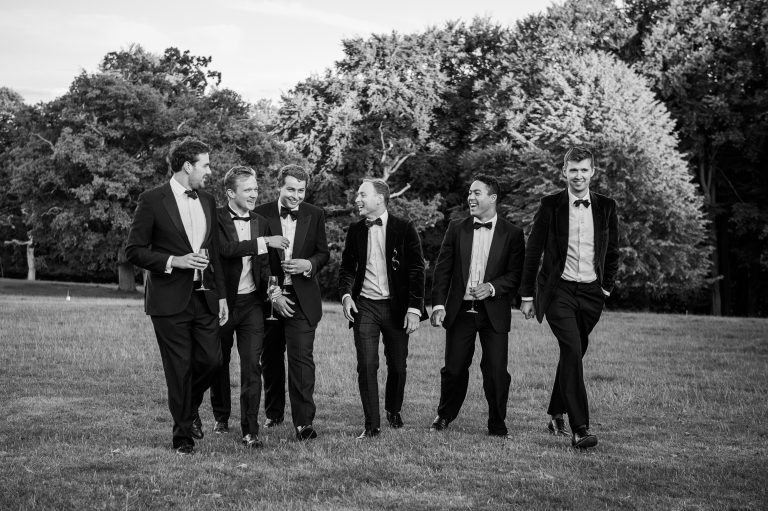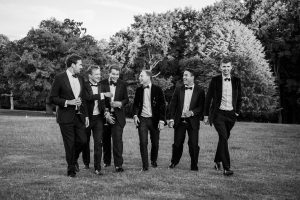 Did you have speeches? Who performed them?
We had 4 speeches, my husband, my father, my brother-in-law Bertie and Zander's best friend AK.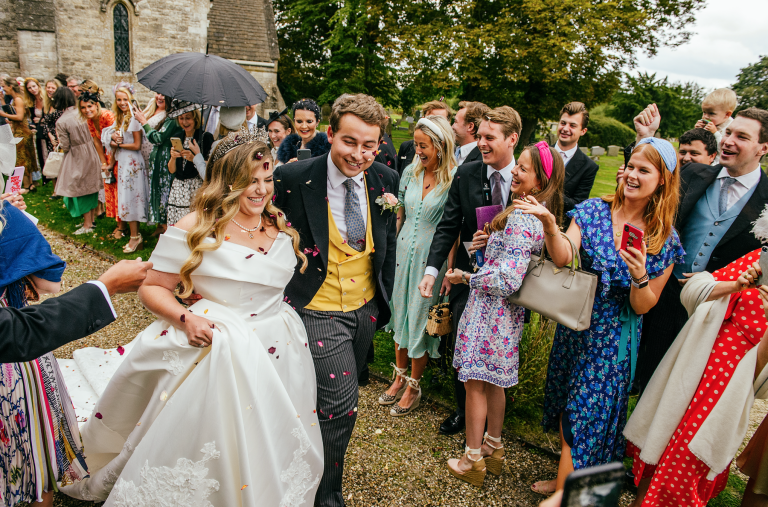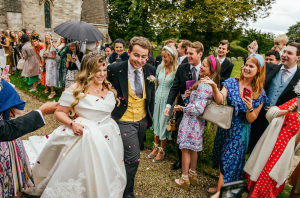 Did you have a first dance? What song did you choose and why? How was the performance?
We did have a first dance. The song was "She" by Elvis Costello. It was in one of my favourite films "Notting Hill". You'd know it if you heard it!
There was no performance on our end, we are both dreadful at waltzing, but just so thrilled to be married and celebrating with all our friends and family.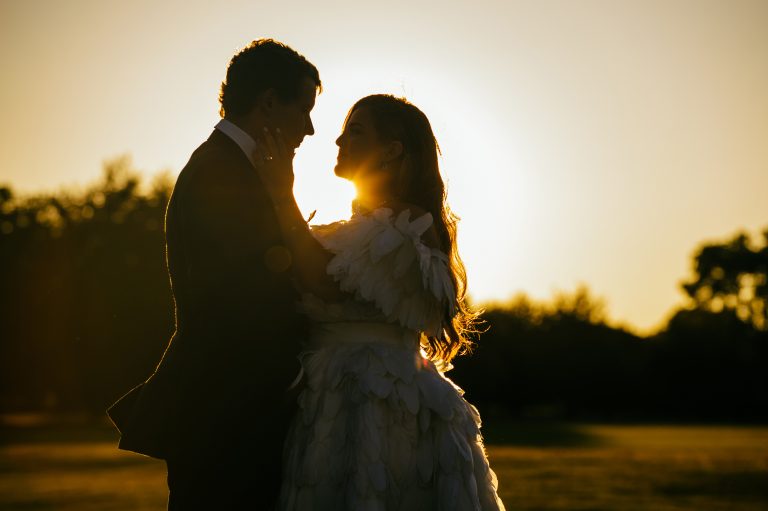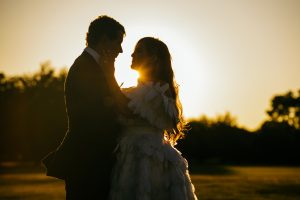 How was the party?
The party was raucous. Our DJ (the Spin Sisters) did just an incredible job and really understood what I wanted from the music. I like 60s rock, but also love Cardi B. So I really wanted to make every age group want to get down and boogie.
People danced for about 5 hours straight. That coupled with lots of espresso martinis made for a successful party. Lets just say a few guests decided they didn't want to be encumbered by their black tie at about 1 am!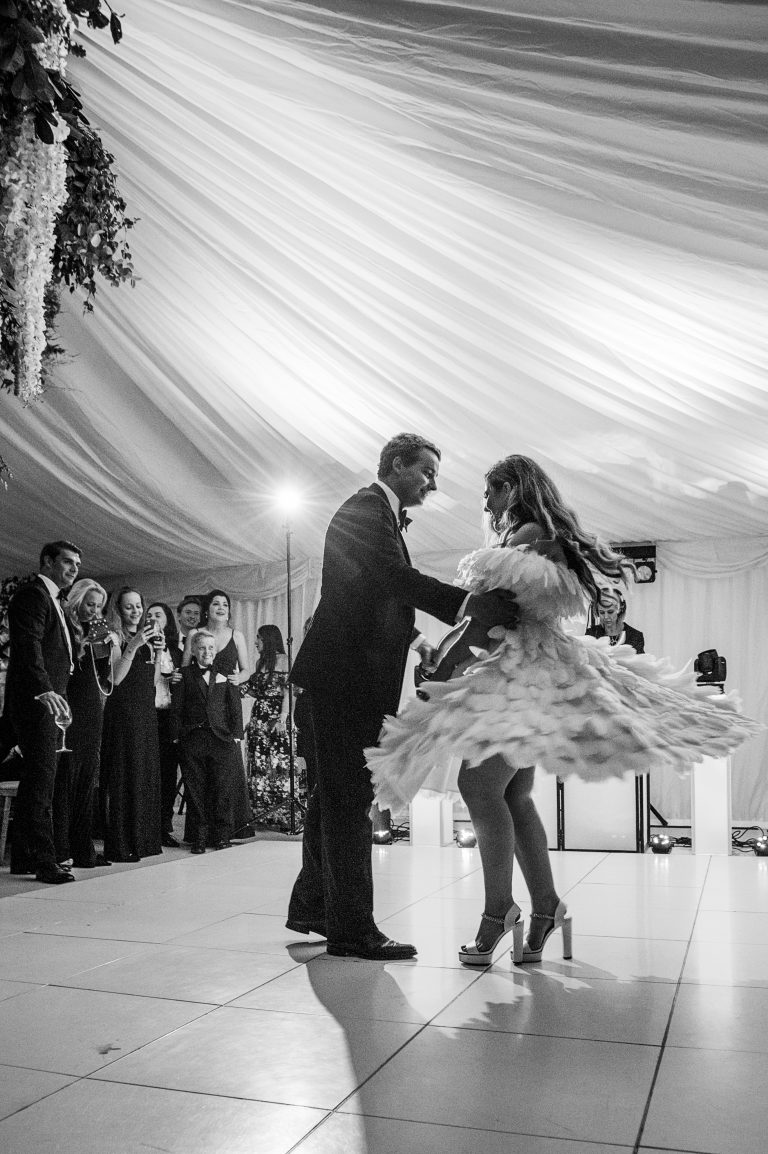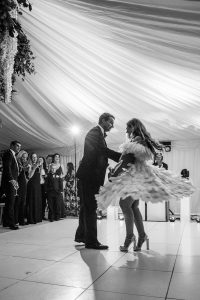 Wedding planning advice for brides to be?
This is so important. Do not ask permission on what is deemed appropriate for your wedding. It is yours (and your future husband's). The day is about you two and your love, so try not to get so wrapped up in pleasing everyone.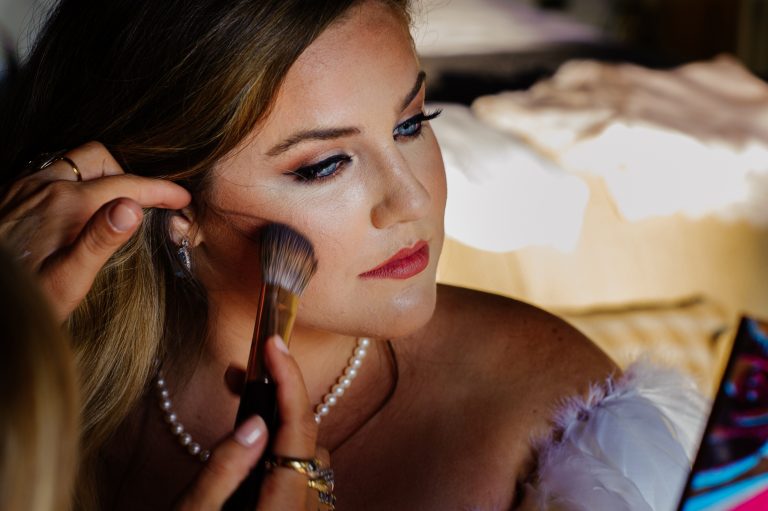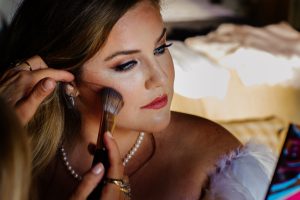 One moment you'll never forget:
Oh goodness, it's so hard to narrow that down. I loved the feeling of walking out of the church hand in hand with my husband with all the people we love most throwing the flowers my mother-in-law had been painstakingly drying since we got engaged.
Another moment I will cherish was getting ready with my mother and best friend who flew in from Denver and listening to Shania Twain and Leon Bridges at Soho Farmhouse. It was so relaxing and I felt so much love and support from my two best gals.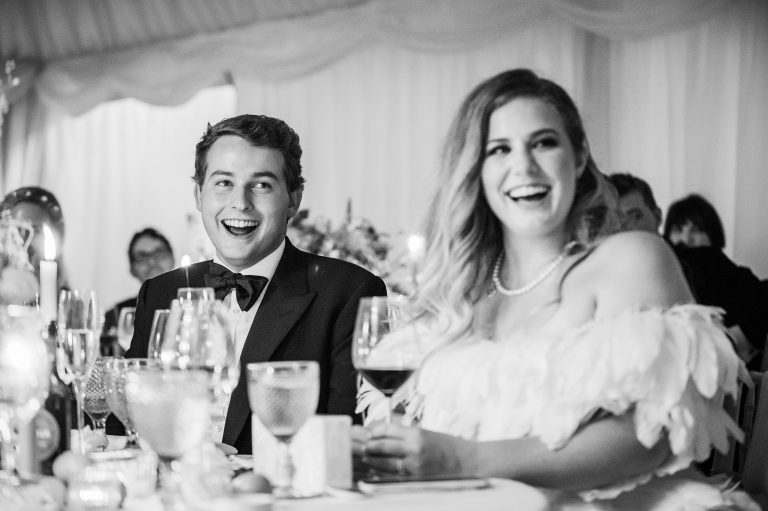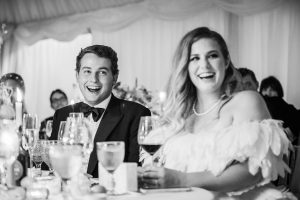 ❤️
Ceremony dress – Milla Nova available at The Wedding Club Birmingham & South Kensington
Reception dress – Mihano Momosa
Shoes – Jimmy Choo
Hair & makeup – Agata Julia
Suit – Turnbull & Asser
Photography – Pippa Mackenzie
Videography – Jake Burgess
Venue – Cornbury Park
Catering – Rhubarb
Cake – Lily Vanilli
Flowers – Amie Bone
DJ – Spin Sisters
Photobooth – The Photo Cabin
Stationary – Kinship Press