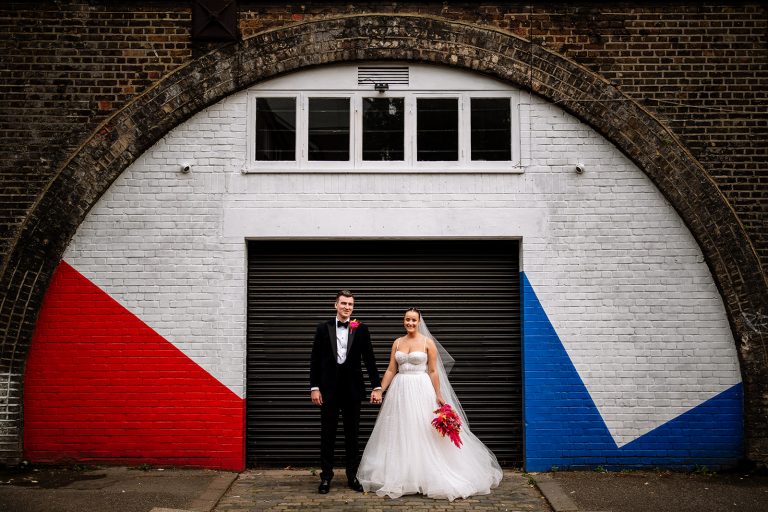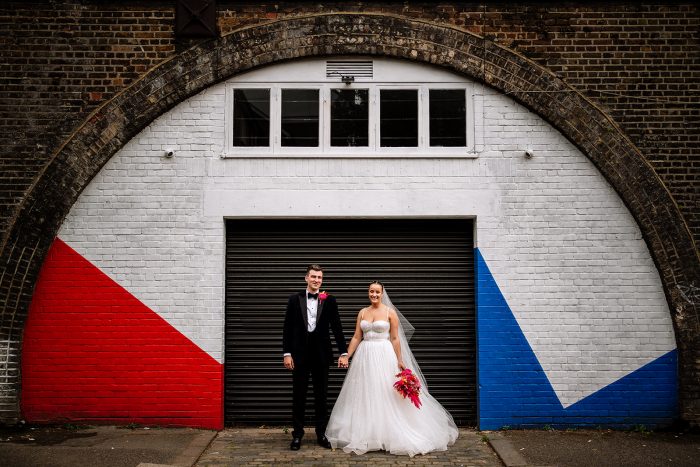 Beautiful & Bold Brixton Wedding In Milla Nova Gown
❤️ The TWC Effect – Our brides, their way ❤️
Chelsea and Paul are setting the bar high today! From Bumble to 100 Barington the duo have written their own love story, and done a pretty cool job of it too – we are feeling super lucky to get a sneak peak right here…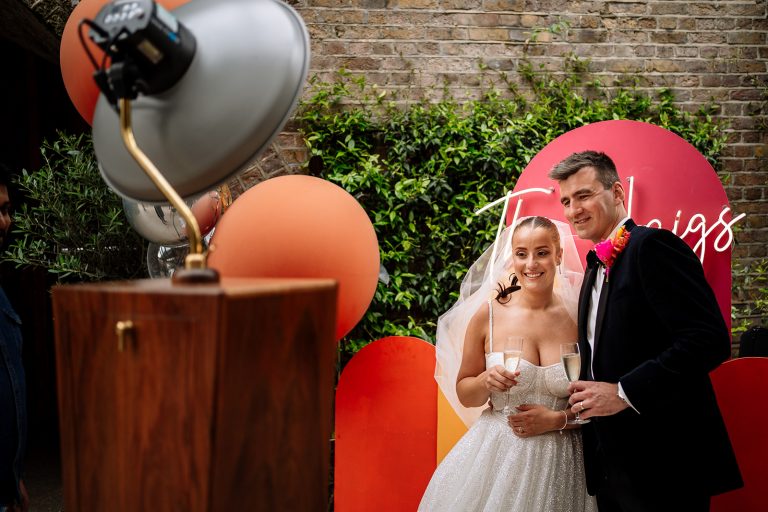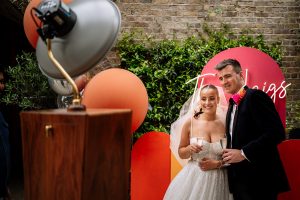 How did you meet?
We met on Bumble in 2017. After a few exchanges on text, all went quiet until a random selfie in Valencia of Paul and a friend pinged on my phone on a random weekday with the question "How's your Tuesday?". We started chatting daily again and had our first date about a week later.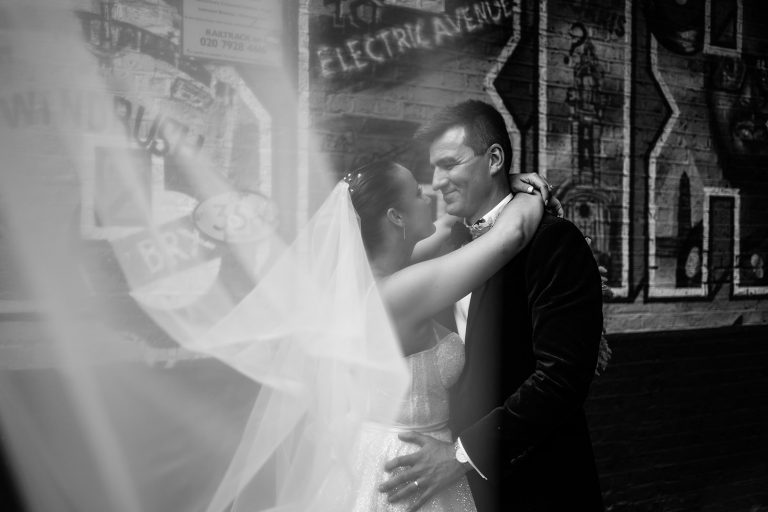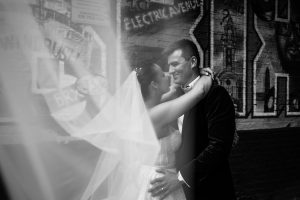 Was it love at first sight?
Yes. I remember my first thought being that his pictures didn't do him justice! We drank cocktails, ate pizza and had numerous limoncello shots – perfection!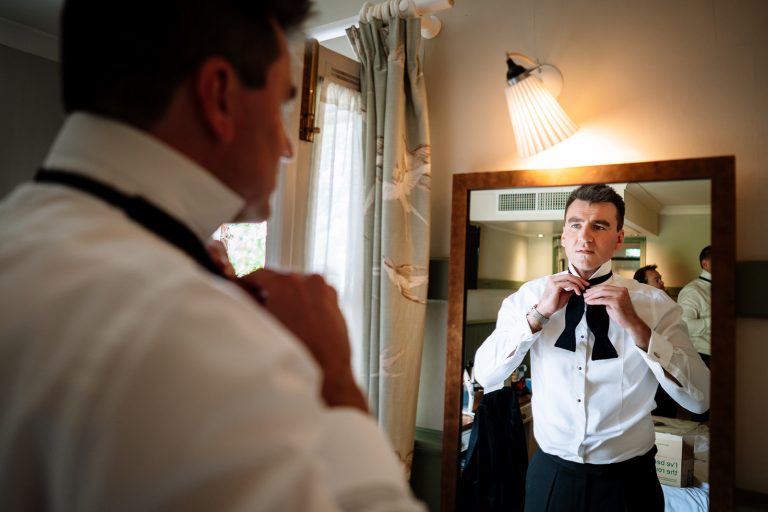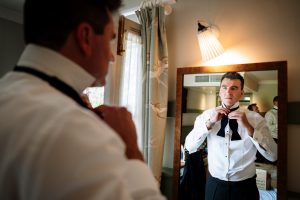 Who proposed and how? Lovely details, please!
Paul proposed on Christmas morning 2020. We were at my parents home and were due to go to see my sister and the children early in the day so he set us both an alarm so we were up early opening our stockings in bed.

As I got to the bottom of my stocking, Paul leapt out of bed claiming to have forgotten something for my stocking. After a little search of his case he proclaimed it must already be in there so I was able to move on to open my final little wrap ups. The last one in the bottom was a small bottle of Prosecco with the question "Will you marry me?" attached to it on a label.

When I looked up Paul was down on one knee at my bedside. He also filmed the entire thing secretly. After a little cry and excitement we rushed downstairs and opened a bottle of champagne before everyone else was up. My parents soon joined us with more tears and a pre-prepared card and gift – Paul had asked both of their permission some months before.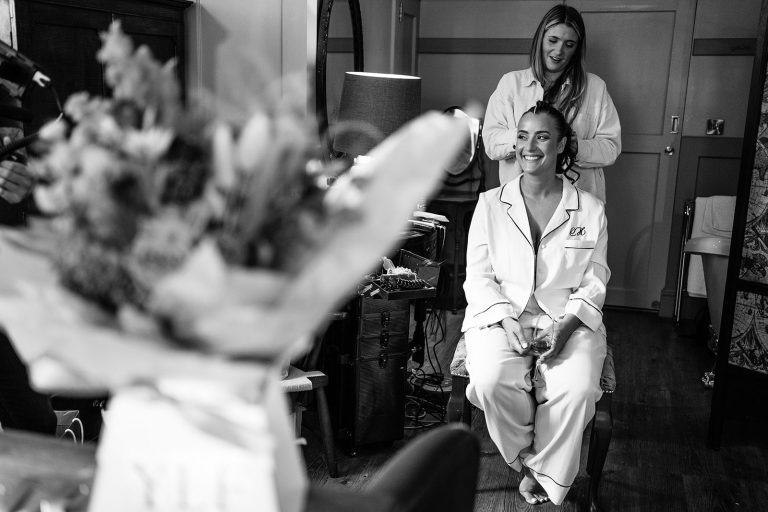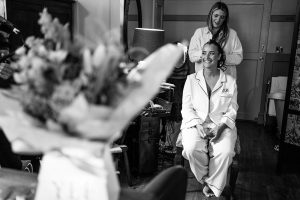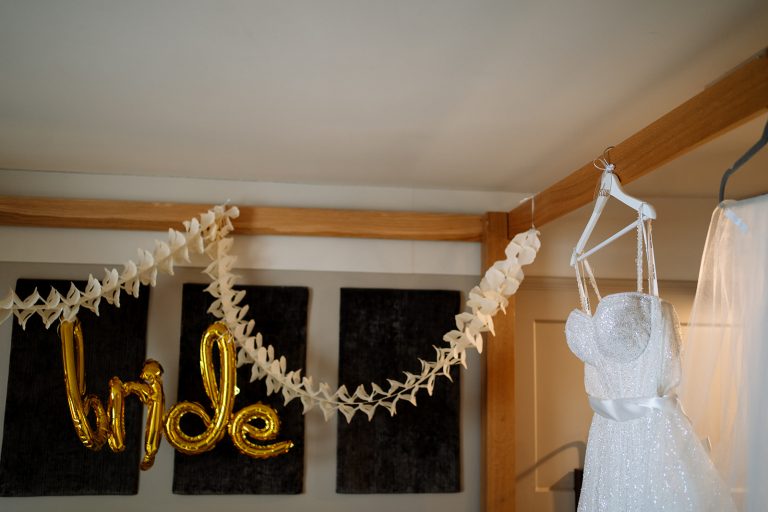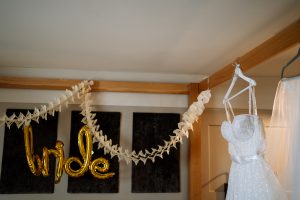 Did you have a theme for your wedding? How did it come about?
We didn't really have a strict theme. We wanted it to be lively, colourful and fun. Having originally planned to get married in Italy (which became impossible to plan due to covid) we wanted to find a way of incorporating that into our day.

Our amazing caterers Cater London pulled it off perfectly with an Italian feasting menu to be shared across long tables. Very much the bringing family and friends together vibe that we were hoping for.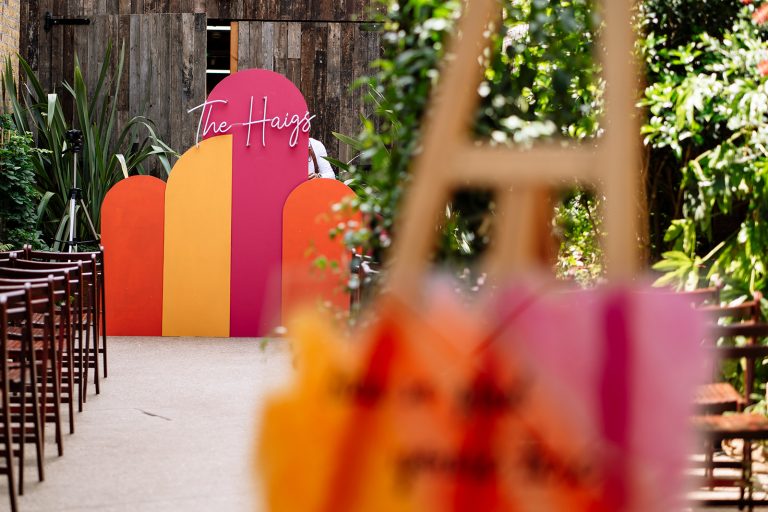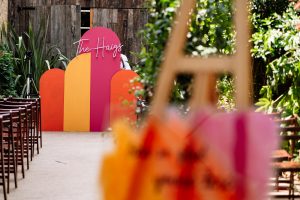 Location and how you found it?
100 Barrington. I originally discovered it on Rock My Wedding and after one visit we knew it was perfect for us. It was imperfectly perfect and the staff were fab!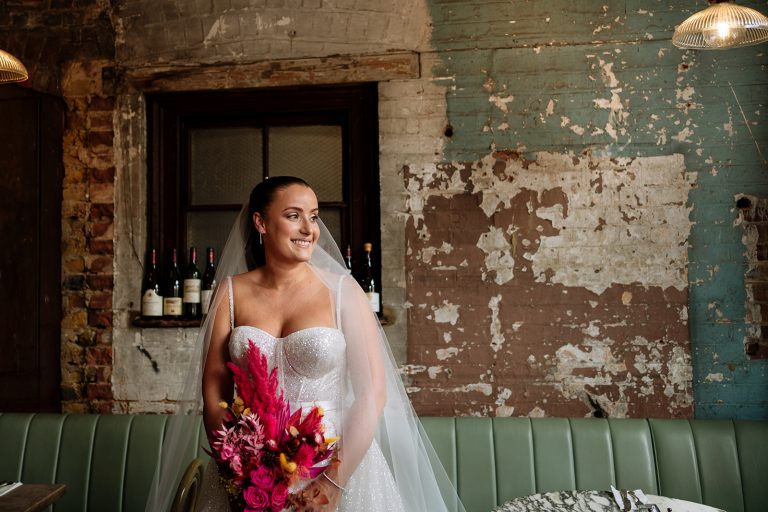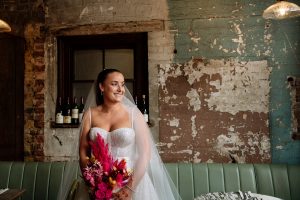 How did you find The Wedding Club? Tell us about that moment when you found and chose your dress – how did it make you feel when you put it on for the first time?
I went to both the South Kensington and the Mayfair store on the same day having tried on dresses in many shops before that. It was the shop I had wanted to go to since getting engaged and I was very excited to finally be there.
Mel, who helped me, was honestly amazing. She made me feel beautiful and gave me honest forward feedback on my choices and what would best suit my shape – she even rearranged her afternoon to come across to my second appointment with me!

The dress was honestly what I had always dreamed of but didn't want to be predictable so had discounted it. Milla Nova was a designer that had kept drawing me in and one of the main reasons I went to the Wedding Club.
I am a self proclaimed Magpie so as soon as i set eyes on Sietla i should have known i would pick it. However, it was in fact my mum who forced me to put it on. I still look at the videos of that first try on now and the huge smile on my face wearing it. I really did feel like Cinderella.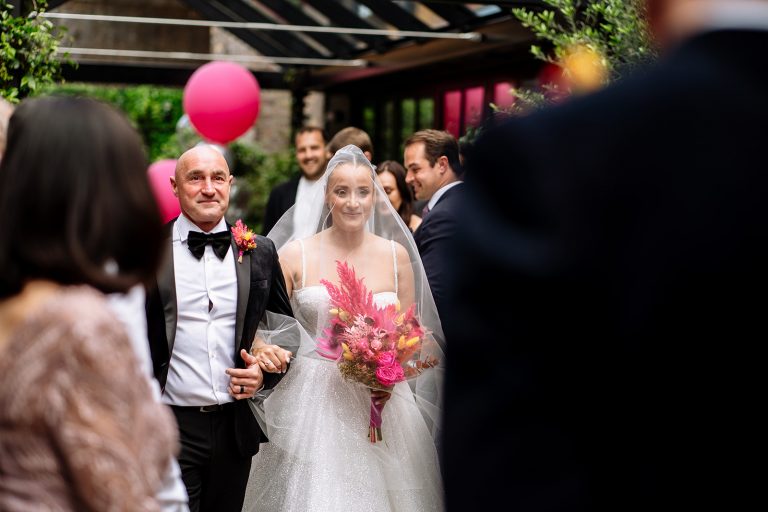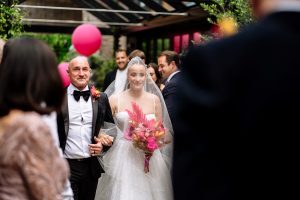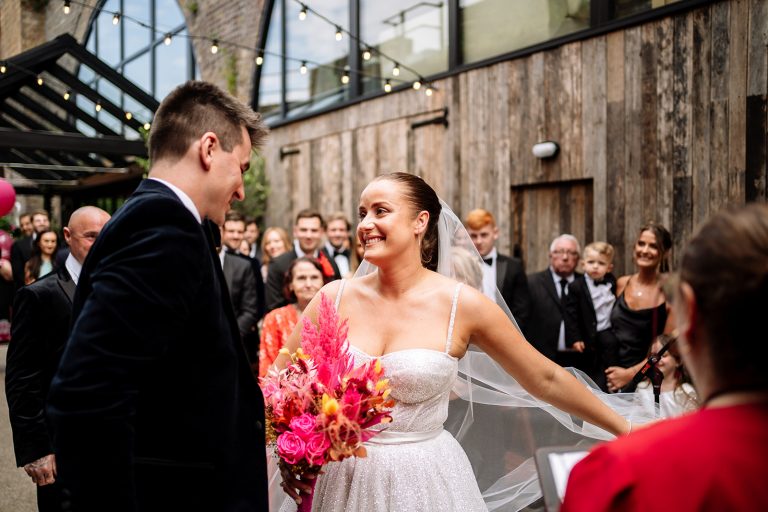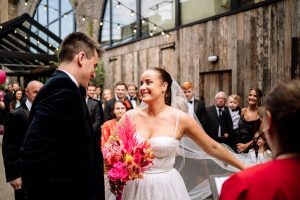 Which designer did you wear?
Milla Nova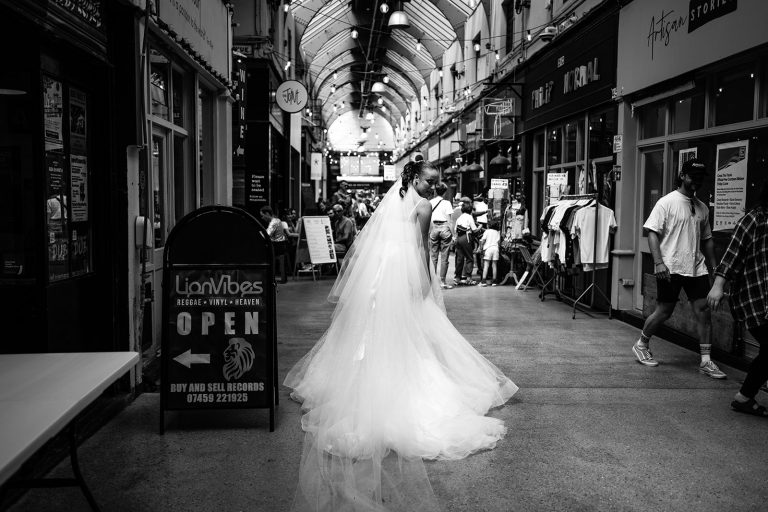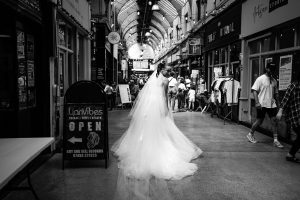 Where is the suit from? Why was it the perfect fit?
Oliver Brown in Sloane Square. Our wedding was black tie so he picked a deep navy velvet jacket, waistcoat and bow tie to go with traditional trousers and shirt. It was dreamy.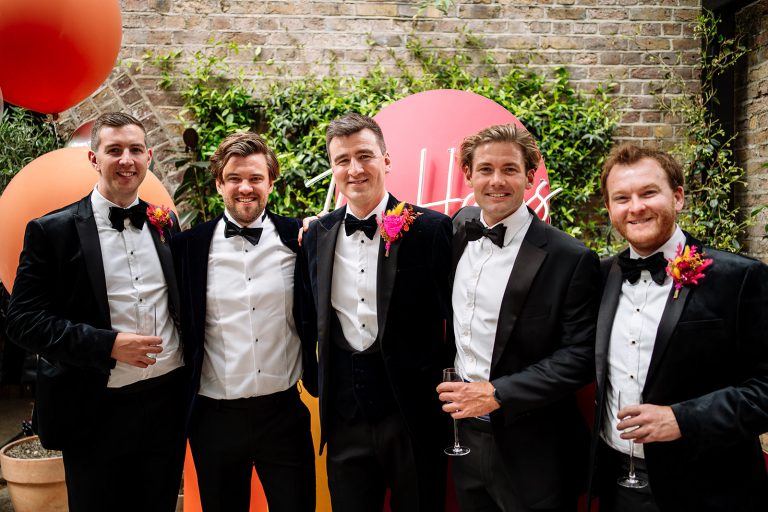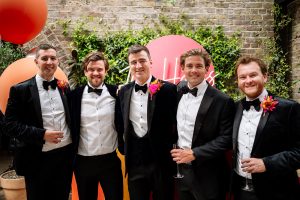 Did you have speeches? Who performed them?
We had 4 speeches. I was first, followed by dad, husband and then the best man. We also had a friend act as our epic Master of Ceremonies who really got everyone going in advance of each speech.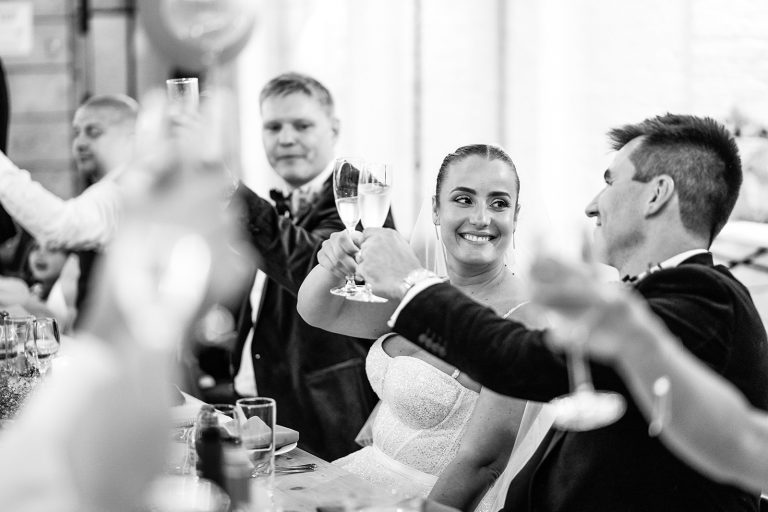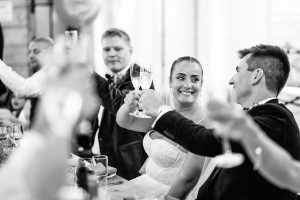 Did you have a first dance? What song did you choose and why? How was the performance?
We danced our first dance to Electricity by Dua Lipa. We wanted something upbeat and modern but also that had meaningful words. The lyrics encapsulate our relationship and how much we mean to each other.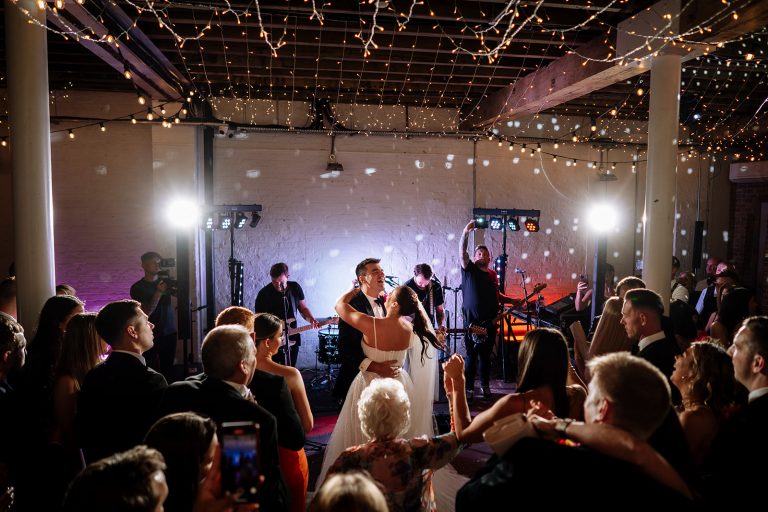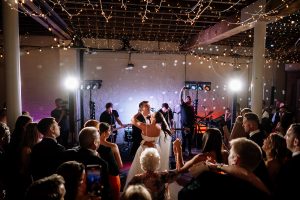 How was the party?
Boozy and fun. A small party including myself and my husband ended up in a club as an impromptu after party.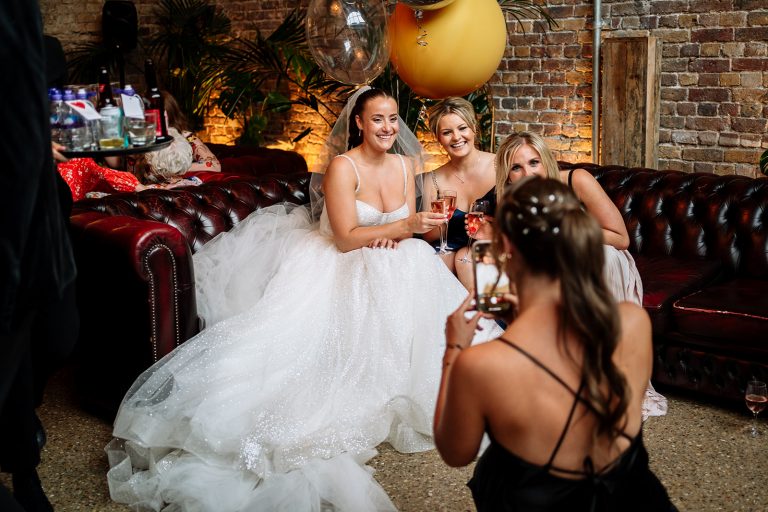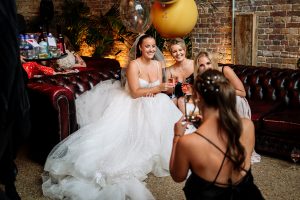 Wedding planning advice for brides to be?
Don't overthink it and don't let people sway you from what you want. It is true what they say that it is your day. Also find 10 mins for yourself alone in the morning – take a deep breath and prepare for the crazy day to come. And if you can find 10 mins alone with your new husband, have a drink together and absorb all your loved ones being in one place together.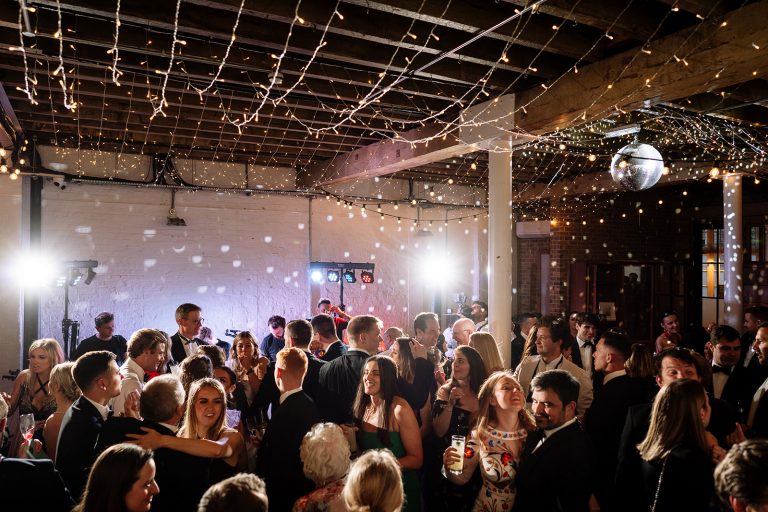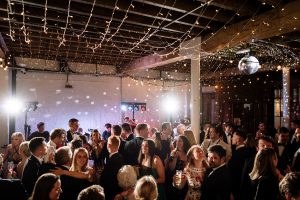 One moment you'll never forget:
I don't think there is one single moment. But I'll never forget that moment before I walked down the aisle and how everyone else melted away when I saw Paul standing there waiting for me.

Also my last cocktail as a single woman at Brixton Laundry in my wedding dress with my sister and dad before walking down the street to marry the man of my dreams. It definitely helped take the edge off my nerves!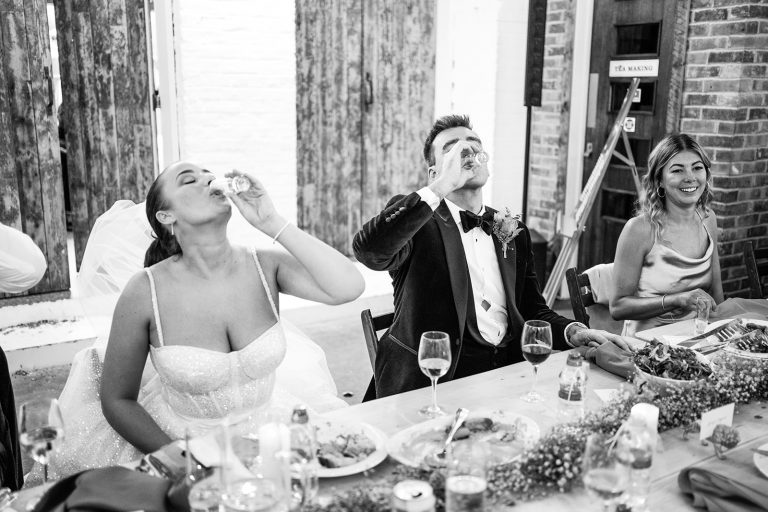 ❤️
Dress – Milla Nova available at The Wedding Club South Kensington & Birmingham
Alterations – Chalk White Bridal
Hair & Makeup – Hair by Charlie Talmage & Beauty By Elle
Suit – Oliver Brown
Venue – 100 Barrington
Photography & Videography – Johnny Dent & Dan Pitman
Decor – London Balloon Lady & Your London Florist
Catering & Cake – Cater London & Crumbs and Doilies
Band – Happy Hour