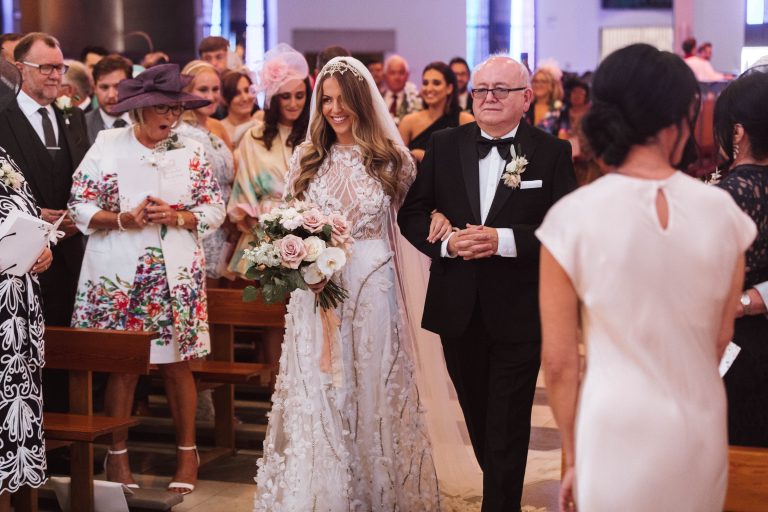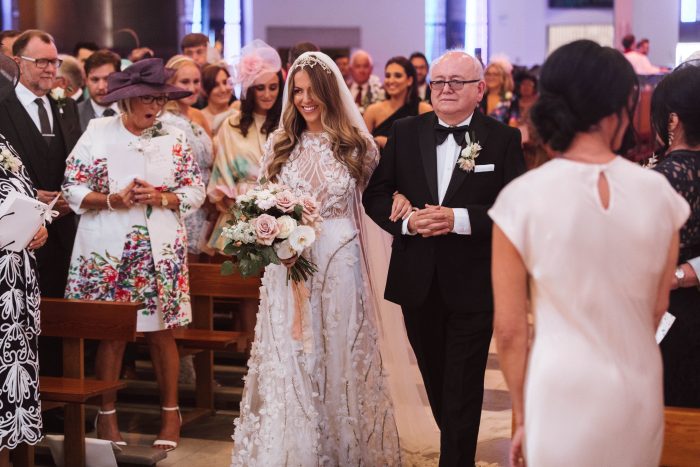 Beautiful, Boho Liverpool Wedding In Marco & Maria Gown
❤️ The TWC Effect – Our brides, their way ❤️
Today we are joining Laura and Dominic in lovely Liverpool where the two met, at their gorgeous Cathedral wedding followed by a party under their very own Harvest Moon!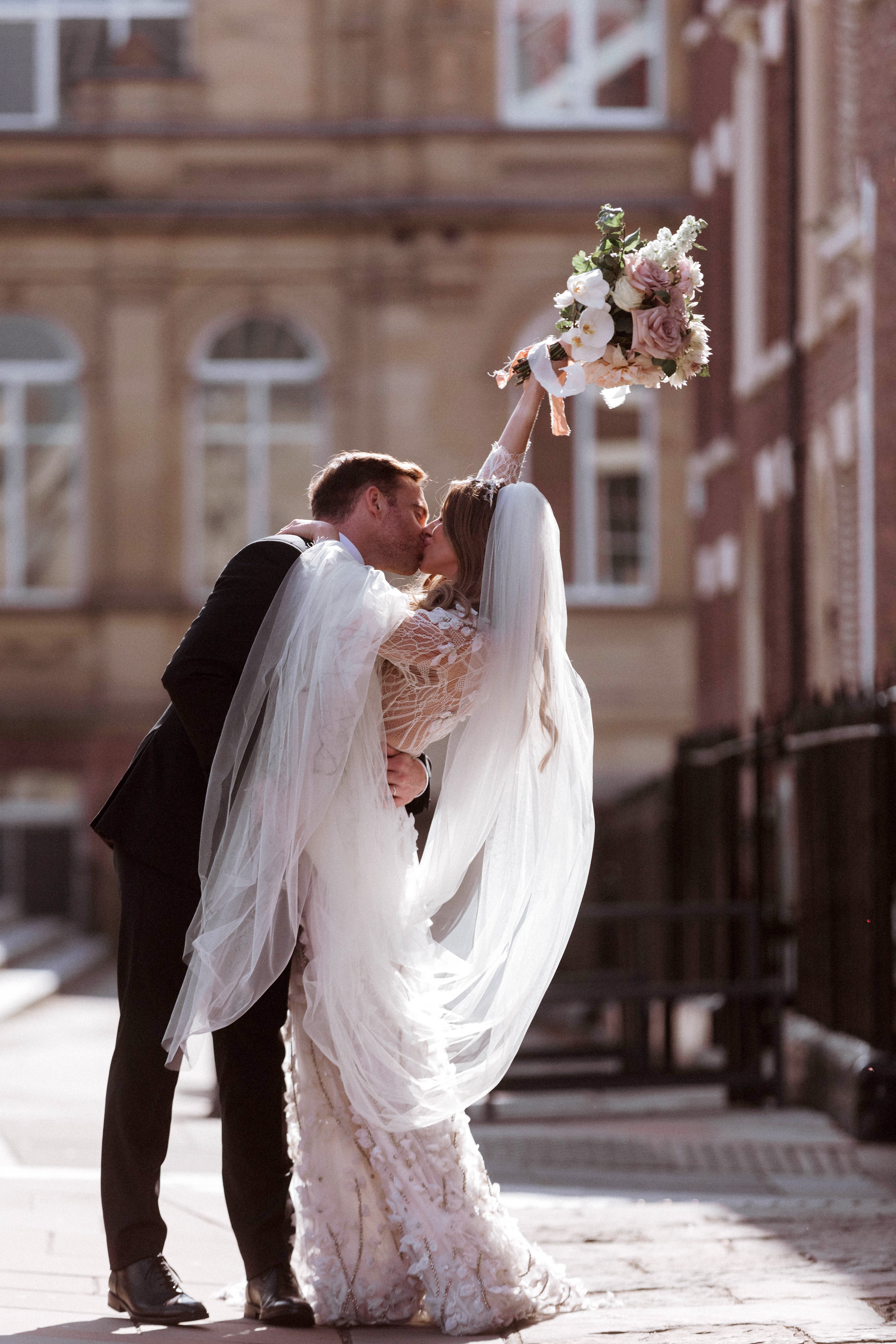 How did you meet?
We met when we were in school in 2004, at the time I was 16 years old and Dominic was 18. He asked me on a date via MSN (do you remember the online chat forum?) and we dated for about 3-years before splitting up when Dominic finished University and took a gap year to go travelling, which was so difficult for me at the time but on reflection we both grew so much for this experience.
Even after we split-up we stayed friends and would speak to each other all of the time, this went on for many years before we eventually started dating again and as they say the rest is history!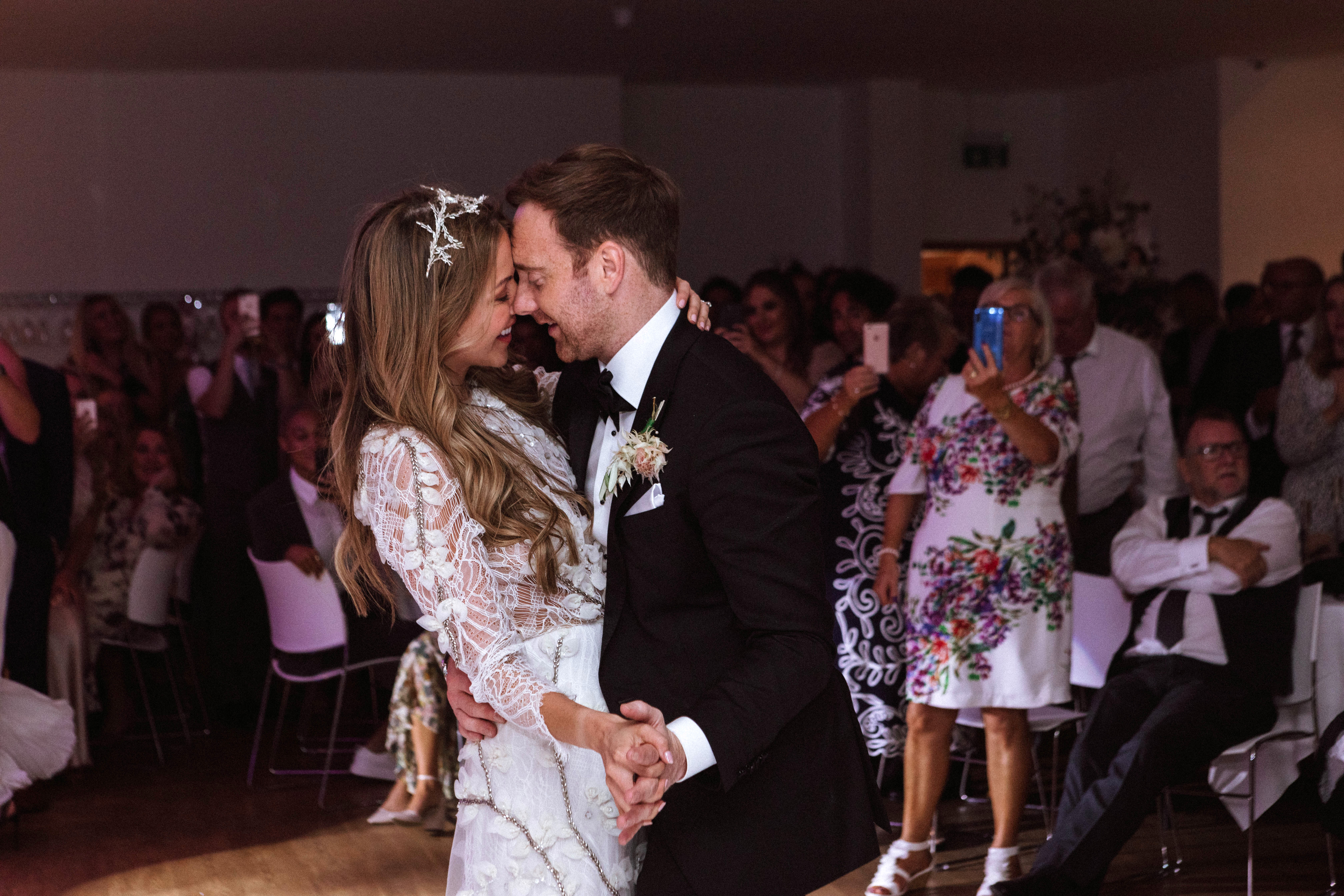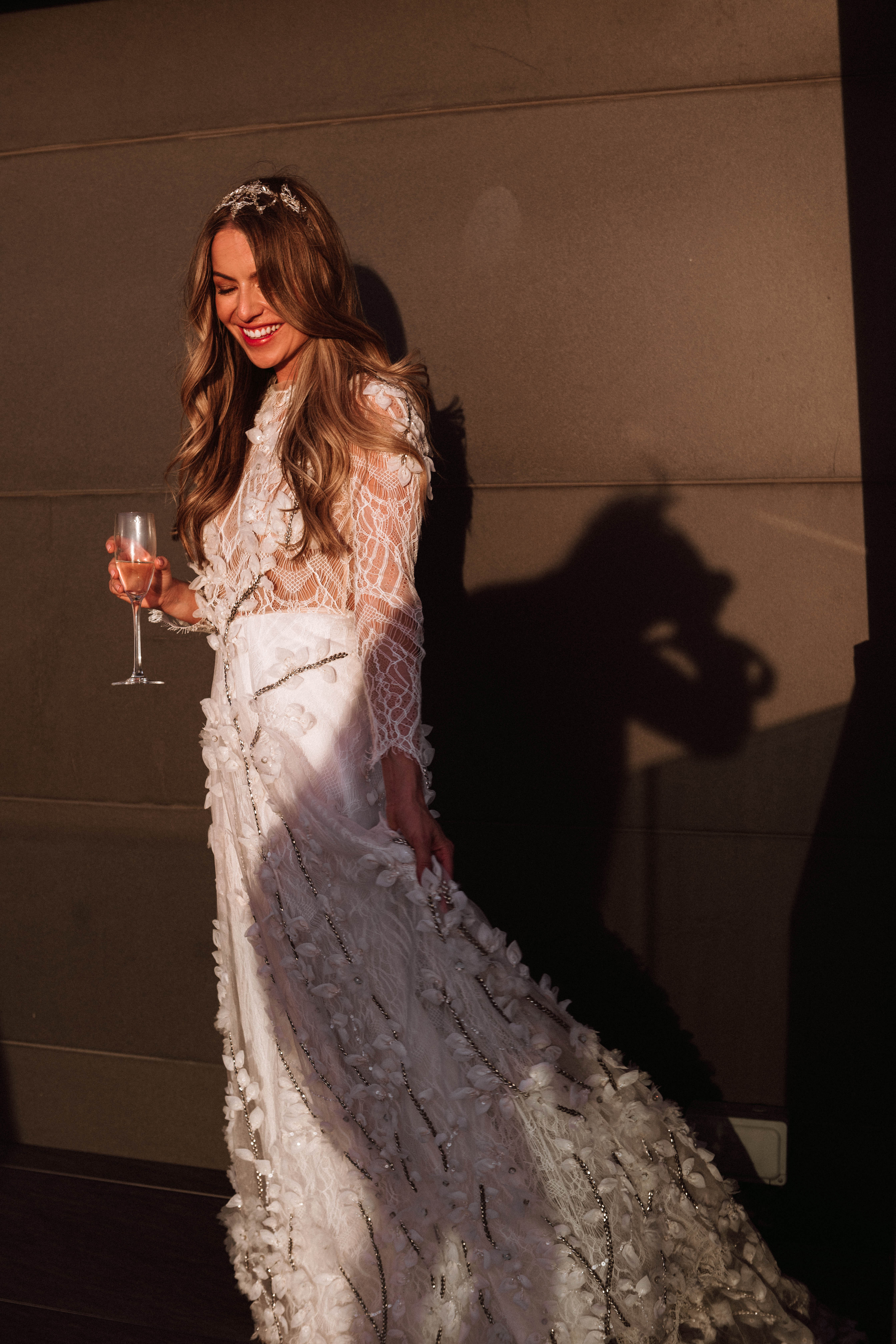 Was it love at first sight?
It's difficult to say as we were so young, and it was such a long time ago, but he was my first love and so that's always a pretty intense experience.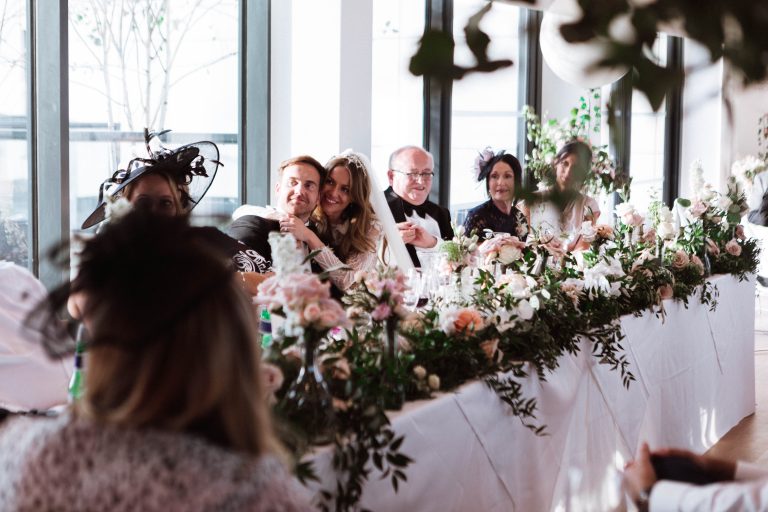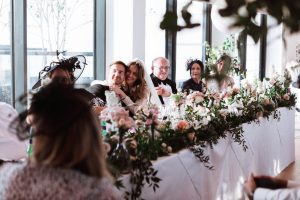 Who proposed and how? Lovely details, please!
Dominic proposed in my favourite place in the world… Ibiza. It was August 2014 and on this particular day I noticed that in the morning, as we relaxed by the pool, he kept getting up and down from the sun lounger and walking off somewhere only to return minutes later looking flustered. I remember asking him if everything was ok and he said that it was too hot for him to sit in the sun, which wasn't unusual and so I didn't think any more about it.
That afternoon, Dominic had organised a boat so that we could explore different parts of the Island and as we made our way to the port unbeknown to me, he had wrapped the engagement ring in a towel in my bag! He told me afterwards that it was such a stressful moment for him when we were both getting ready in the hotel room and he realised that he had nowhere to put the ring as the box was too visible in his shorts and so in a moment of panic he wrapped it up in my bag. When we got to the boat I walked to the front deck and started to unpack my bag and just as I took the towels out, he started shouting at me to just sit down and relax and he snatched the towels and bag off me, which really irritated me!
We stopped at the most beautiful spot and the sun was just starting to set, so he stopped the boat and asked if I would stand up to help him with something, but I had literally just lay down and he had been so bossy during the day (in an attempt to keep me away from the engagement ring) that I said no. After much back and forth I eventually and very reluctantly stood up and there he was on one knee.
In that moment I just remember feeling so overwhelmed with emotion as he said 'you make me the happiest man in the world, will you make me the happiest man in the world forever?' I called my family straight away and it was funny because my Dad already knew as Dominic had asked him for his blessing and so each time I rang my Dad whilst I was away he kept saying to me 'what are you ringing for?' and I remember saying to Dominic 'my Dad's acting so strange it's like he doesn't want to talk to me' but really my poor Dad was on edge as he was keeping the secret from my Mum and Sister.
When we returned to the hotel all of the hotel staff knew and he had organised a beautiful candlelit dinner on the beach, that was where he kept going in the morning!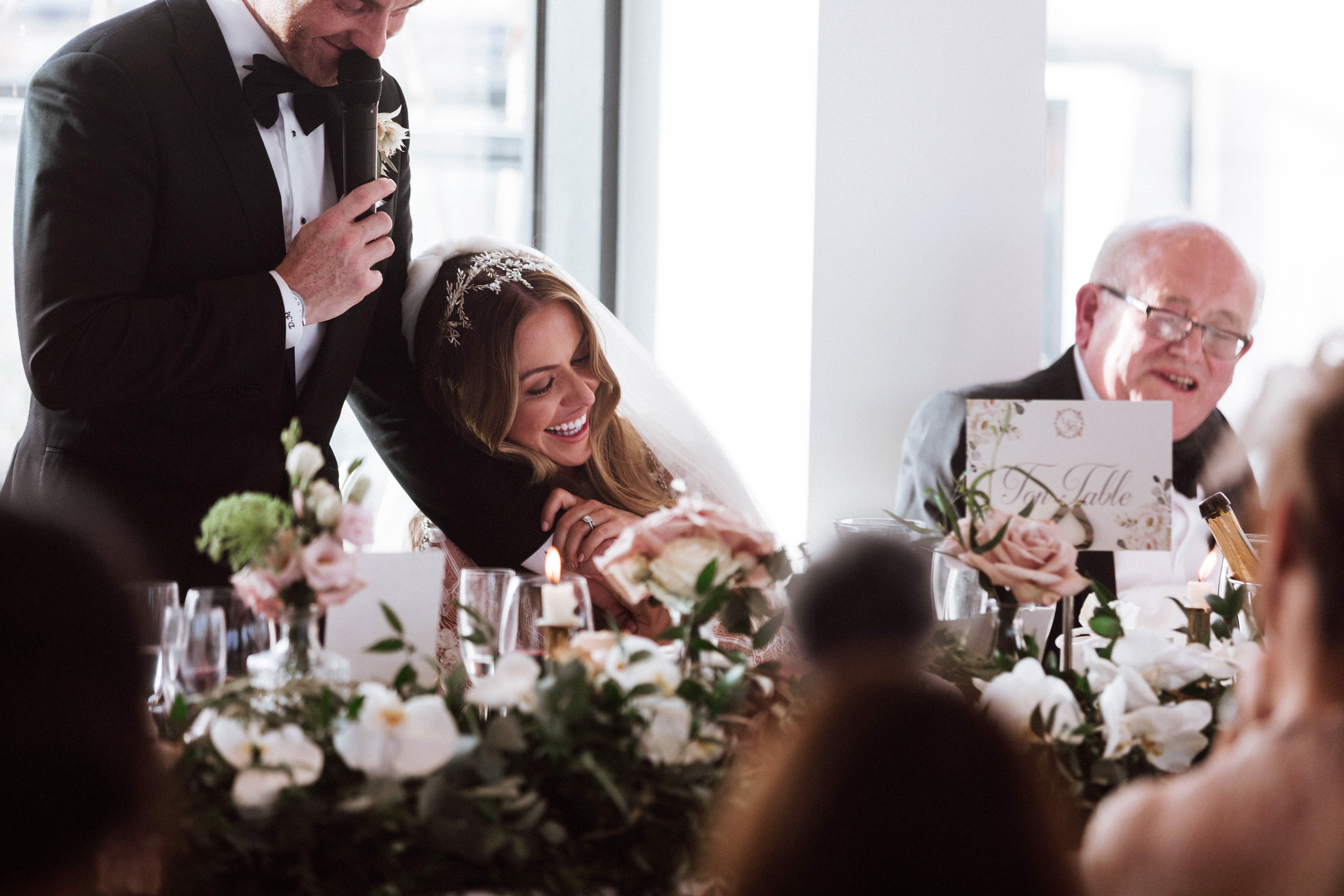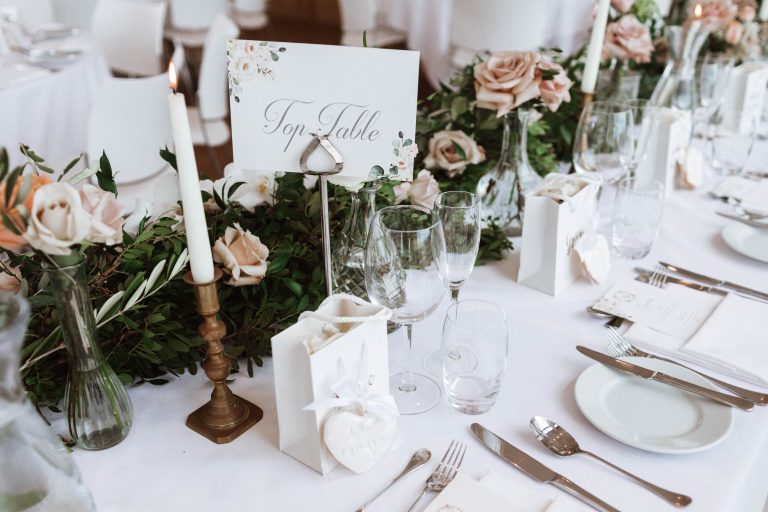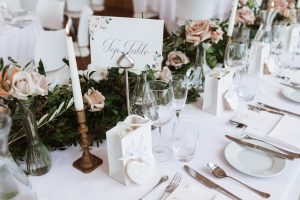 Did you have a theme for your wedding? How did it come about?
We had a city wedding, we're both from Liverpool and feel really connected to Liverpool as a City and so it had quite a modern feel to it, although our photographer said it felt like a wedding from the sixties and I loved her perspective. It was important for me to have a bohemian and relaxed energy for the day and so we chose soft neutral colours and loose flower arrangements to help us create a calm but beautiful look.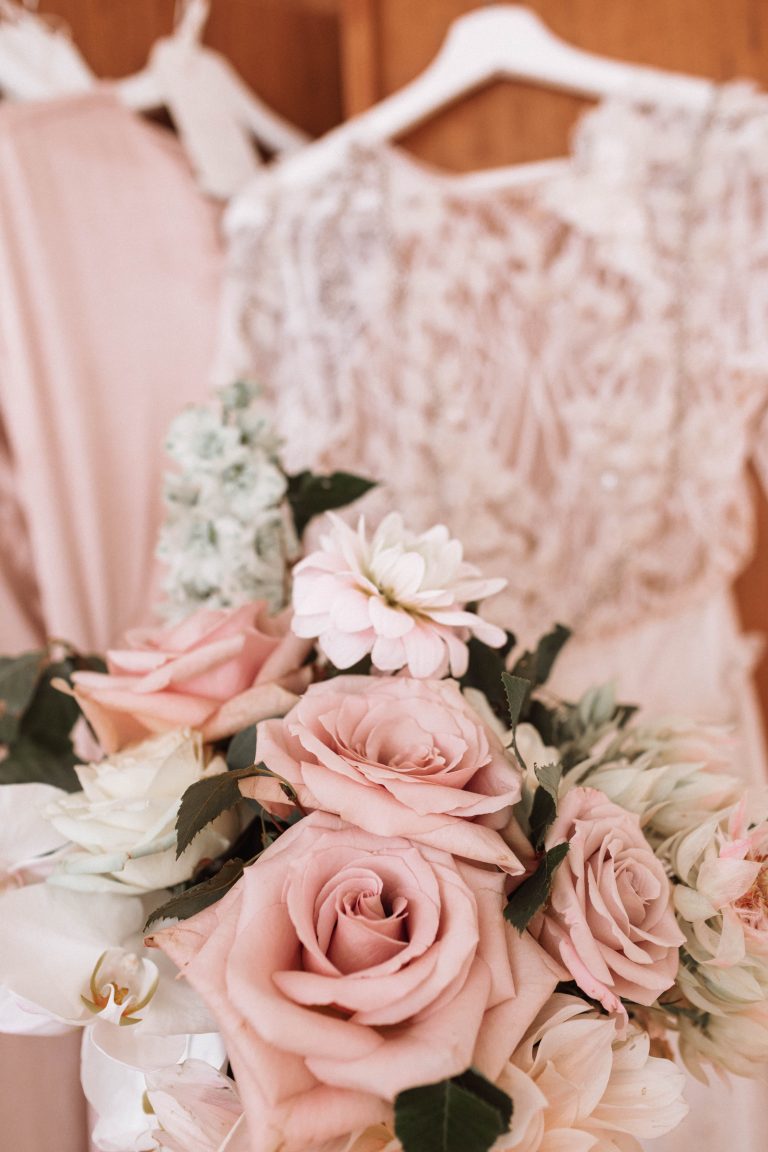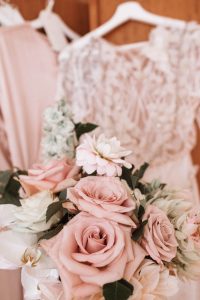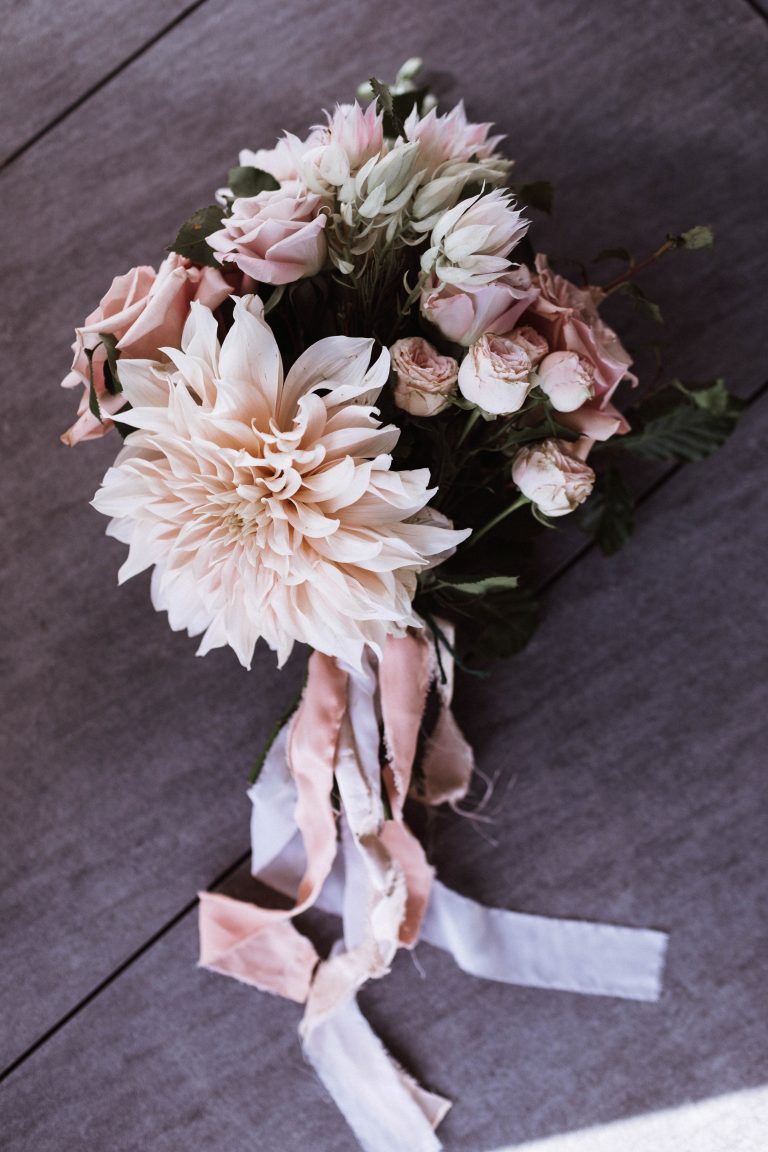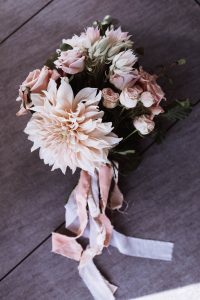 Location and how you found it?
We are both Roman Catholics and come from strong Catholic families and it was always my dream and my Grandma's dream for us to be married in The Cathedral, which from an architectural perspective is incredible. When we received confirmation that we could be married at The Cathedral we knew we wanted a venue close by and chose a boutique hotel called The Hope Street Hotel in a stunning area of Liverpool known as the Georgian Quarter.
We took a leap of faith with the hotel as it was in the process of expanding and the part of the hotel that we booked was not built at the time and it was only completed a couple of months before our wedding. It was worth every second of stress and on the day, we could not have been happier with our choice. The hotel has an incredible rooftop terrace which provided our guests with breath-taking views of the Liverpool skyline and we were blessed with an unbelievable sunset at the end of the day.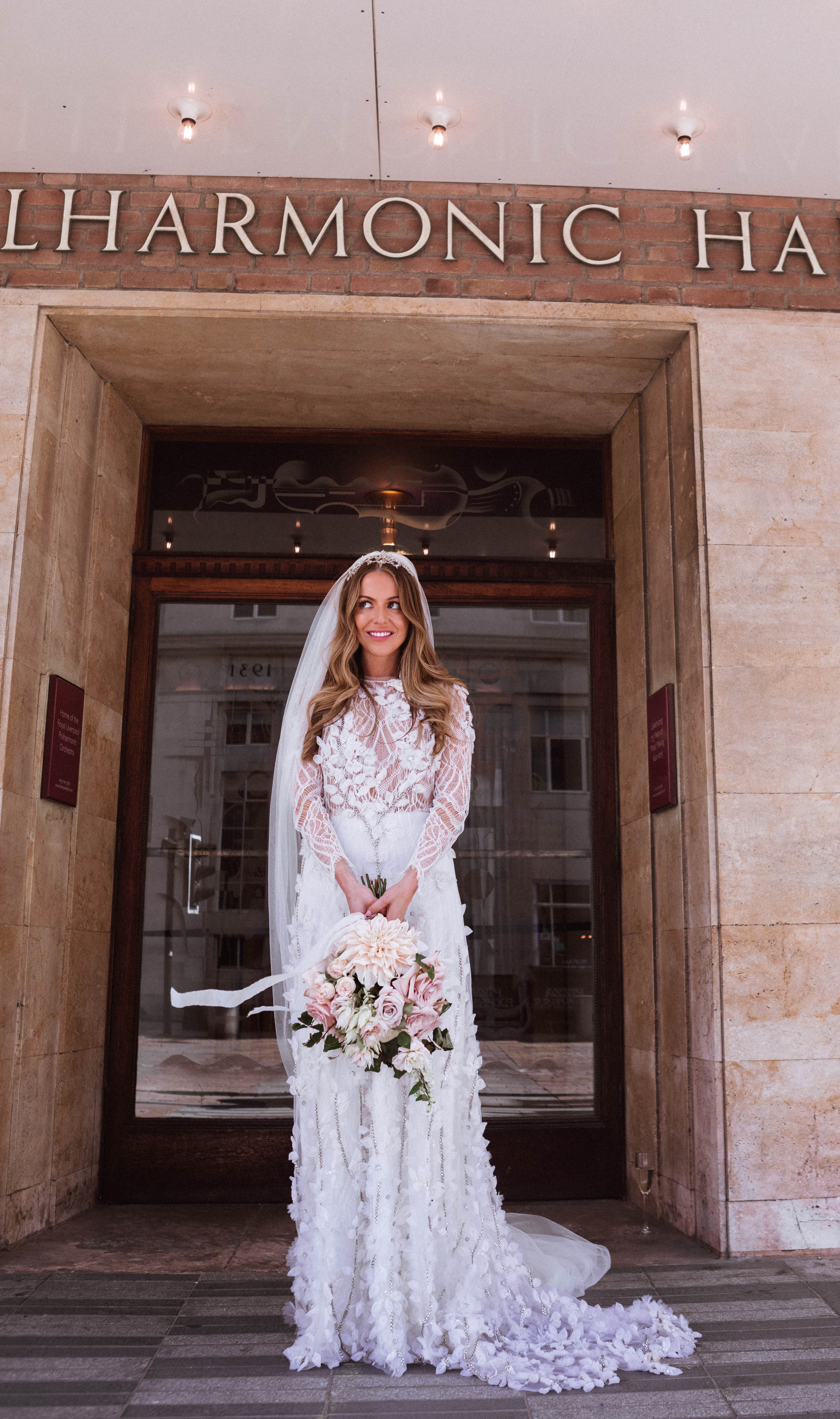 How did you find The Wedding Club? Tell us about that moment when you found and chose your dress – how did it make you feel when you put it on for the first time?
One of my bridesmaids got married a few years before me and she was the first person to tell me about The Wedding Club. I followed TWC for years on Instagram and I loved the variety of designers and especially the more bohemian designers as that fitted with my personal style. I always knew that my first wedding dress appointment would be at TWC.
My wedding dress was the very first wedding dress that I ever tried on! I spotted the fabric as soon as I walked into the store and walked straight over to the dress. I also picked out other dresses to try on but I just knew that this was the dress. When my Mum saw me in it she gasped and said 'you have to buy it right now!' and I remember saying to her that I shouldn't rush into it and buy the first dress that I try on but she was adamant. I bought it that day and cancelled all of my other appointments. It was the best decision I have ever made!
I worked with the TWC tailoress Tess to make some alterations to the dress, she was incredible and really got my vision… to me the dress was perfect on the day.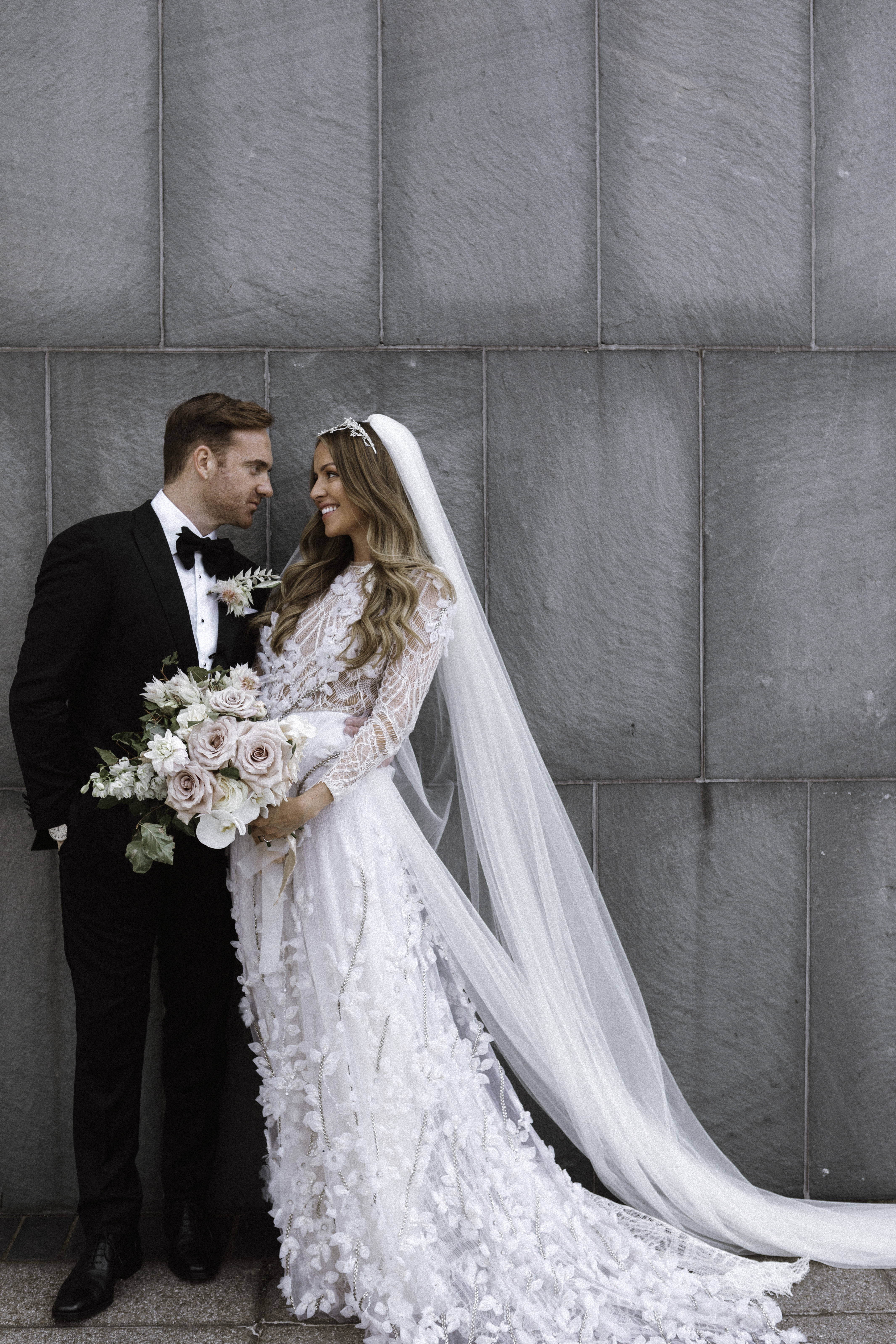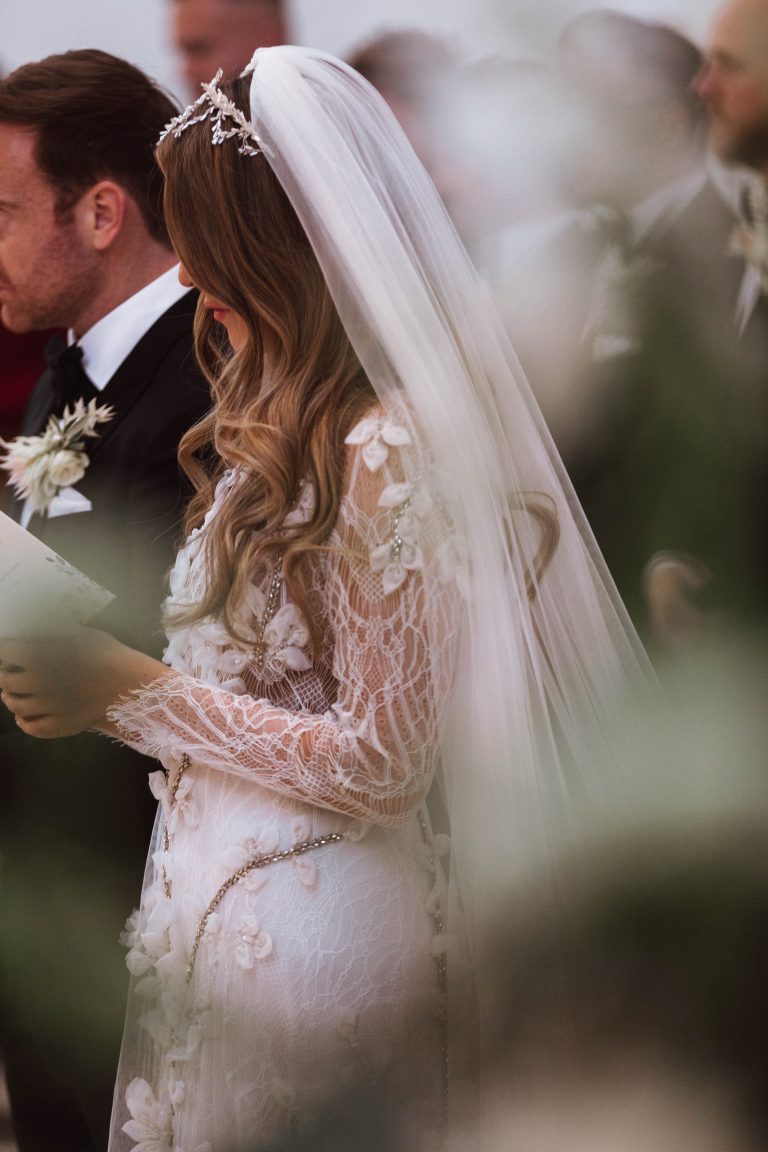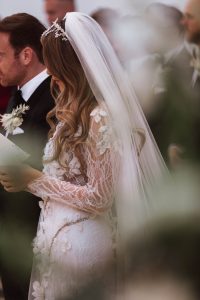 Which designer did you wear?
I wore designer Marco & Maria , designed by Marco Marrero and Maria Diaz. They make the most beautiful dresses and personalise each of their designs. Everyone has said that they have never ever seen a wedding dress like it.
I love absolutely everything about the dress; the lace, the beading, the floral embroidery but my favourite part is an embellished bird that is hand stitched into the neckline, it just personifies the bohemian style.
I also found the designer for my bridesmaid dresses at The Wedding Club, I knew that I wanted a really simple but chic style and Ghost London were the perfect fit.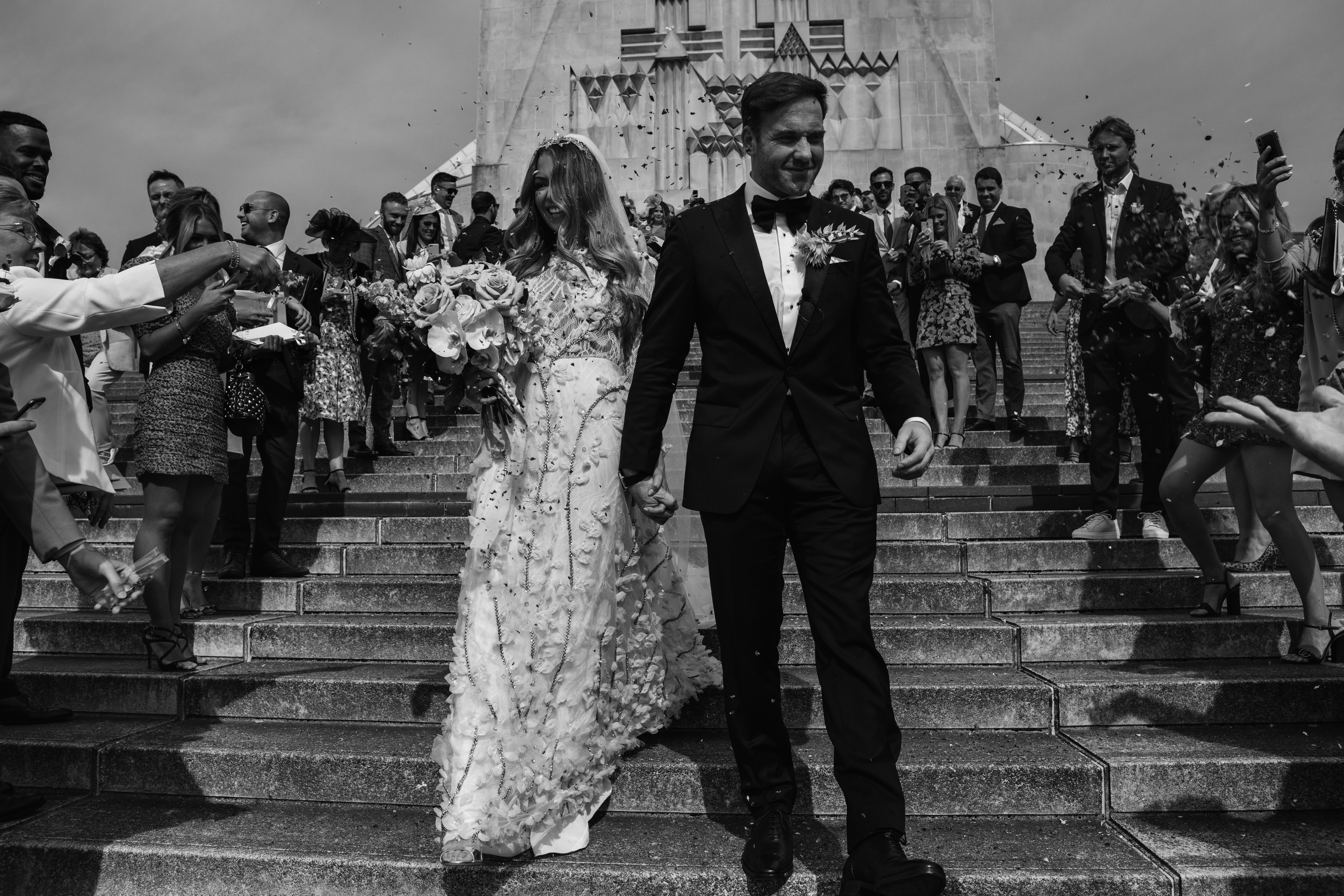 Where is the suit from? Why was it the perfect fit?
Dominic's suit was from Hugo Boss, he is obsessional about suits being perfectly tailored and kept taking it back for very minor alterations! His wedding shirt was tailor made by a specialist tailor in Liverpool, who also stitched his initials onto the cuffs of the shirt, which was the perfect finishing touch.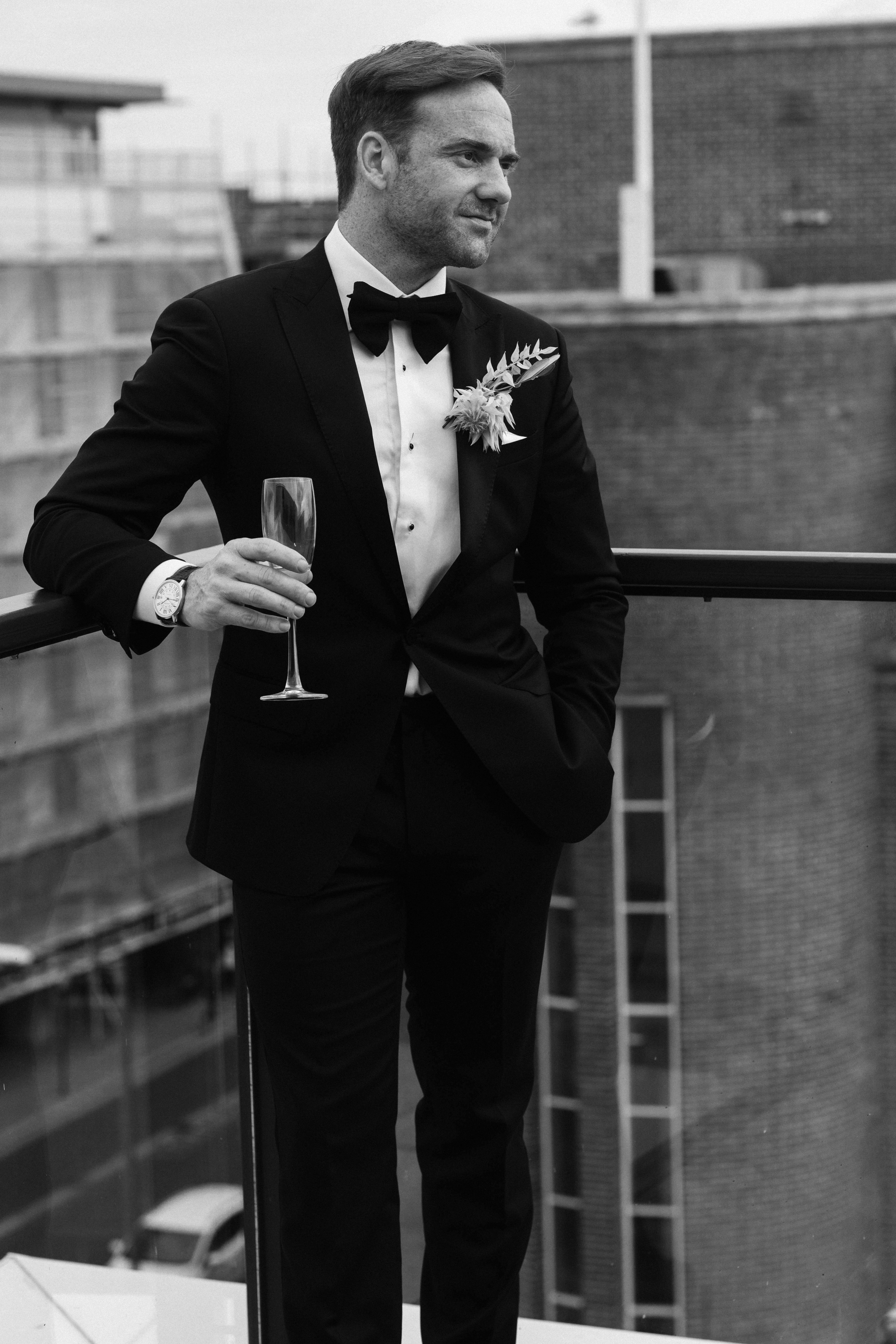 Did you have speeches? Who performed them?
Yes we had three speeches, the Father of the Bride, Groom and Best Man. I loved them all as they all managed to find the perfect balance of humour and love. I am really looking forward to receiving our wedding video and to be able to re-live the speeches as it is so hard to take everything in on the day.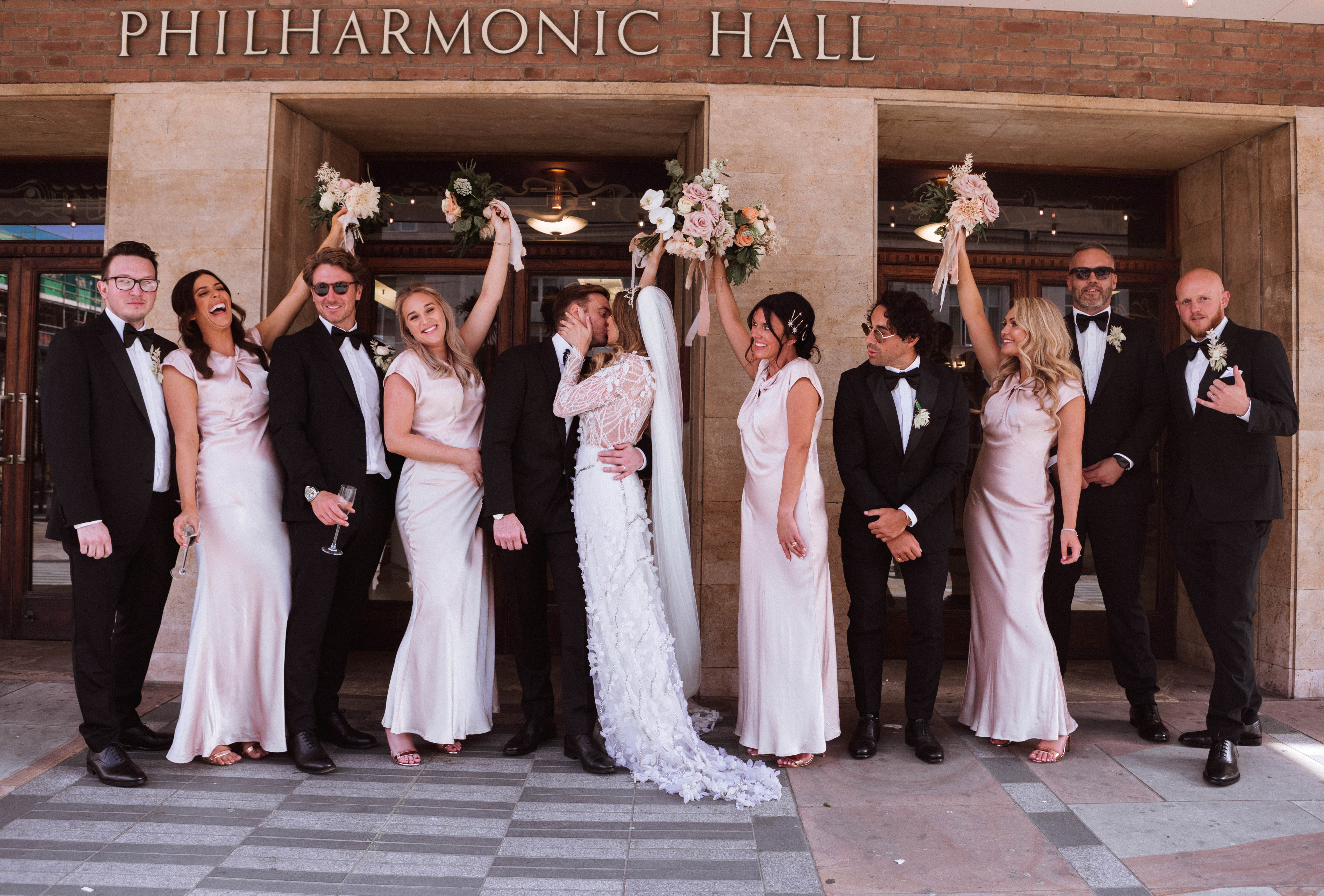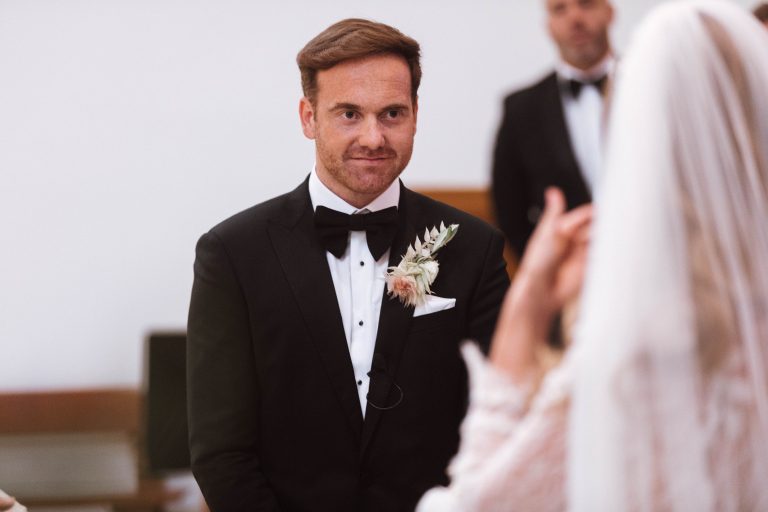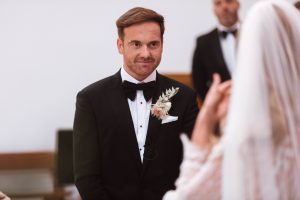 Did you have a first dance? What song did you choose and why? How was the performance?
Our first official dance song was Harvest Moon by Neil Young it is one of our favourite songs and the words really resonate with us, so it was such an easy choice for us to make. Amazingly and we didn't plan this at all, but on our wedding day (14.09.19) our photographers informed us that there was a Harvest Moon, we couldn't believe it and they shot incredible photographs of the moon for us.
Music is such a big part of our lives; we always have music playing when we are at home and so we paid particular attention to music throughout the day. I guess you could say that our very first dance was when we were announced into the room, we played The Chain by Fleetwood Mac and danced our way in as our family and friends joined in with us around the room. That was an amazing moment for us!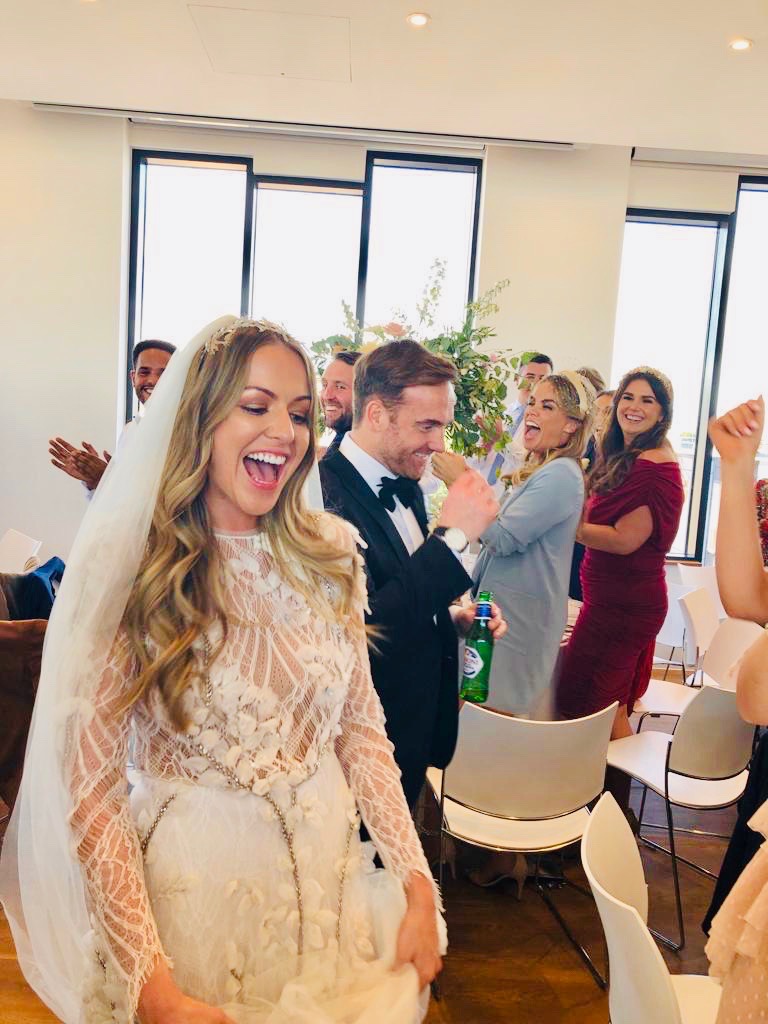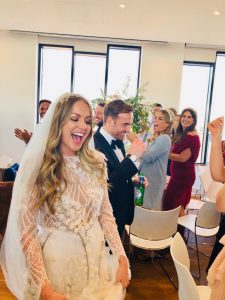 How was the party?
Our night time was really fun, we had a fantastic Motown band who really set the tone for the evening and later on we had a friend of ours who is a saxophonist perform. We were also blessed with beautiful weather on the day, and it was still really warm in the evening, we had the doors open and everyone just seemed so relaxed as they wandered between the rooftop terrace and reception room.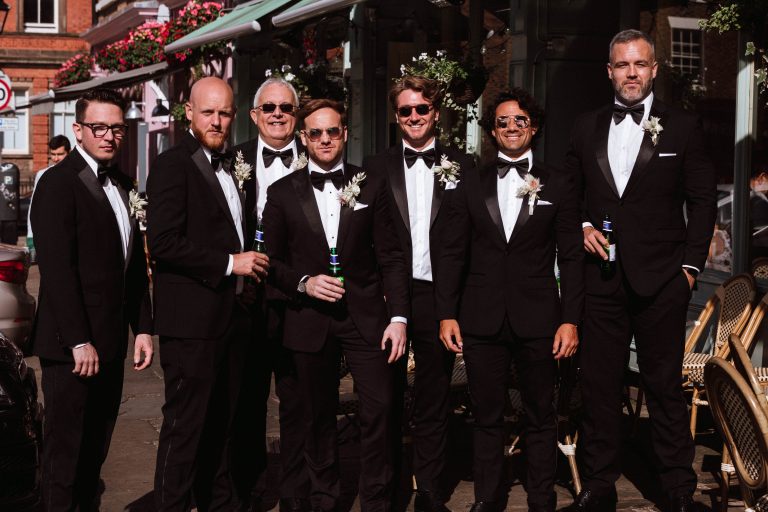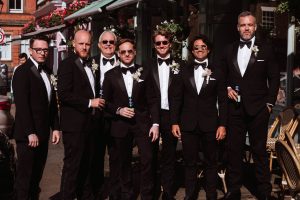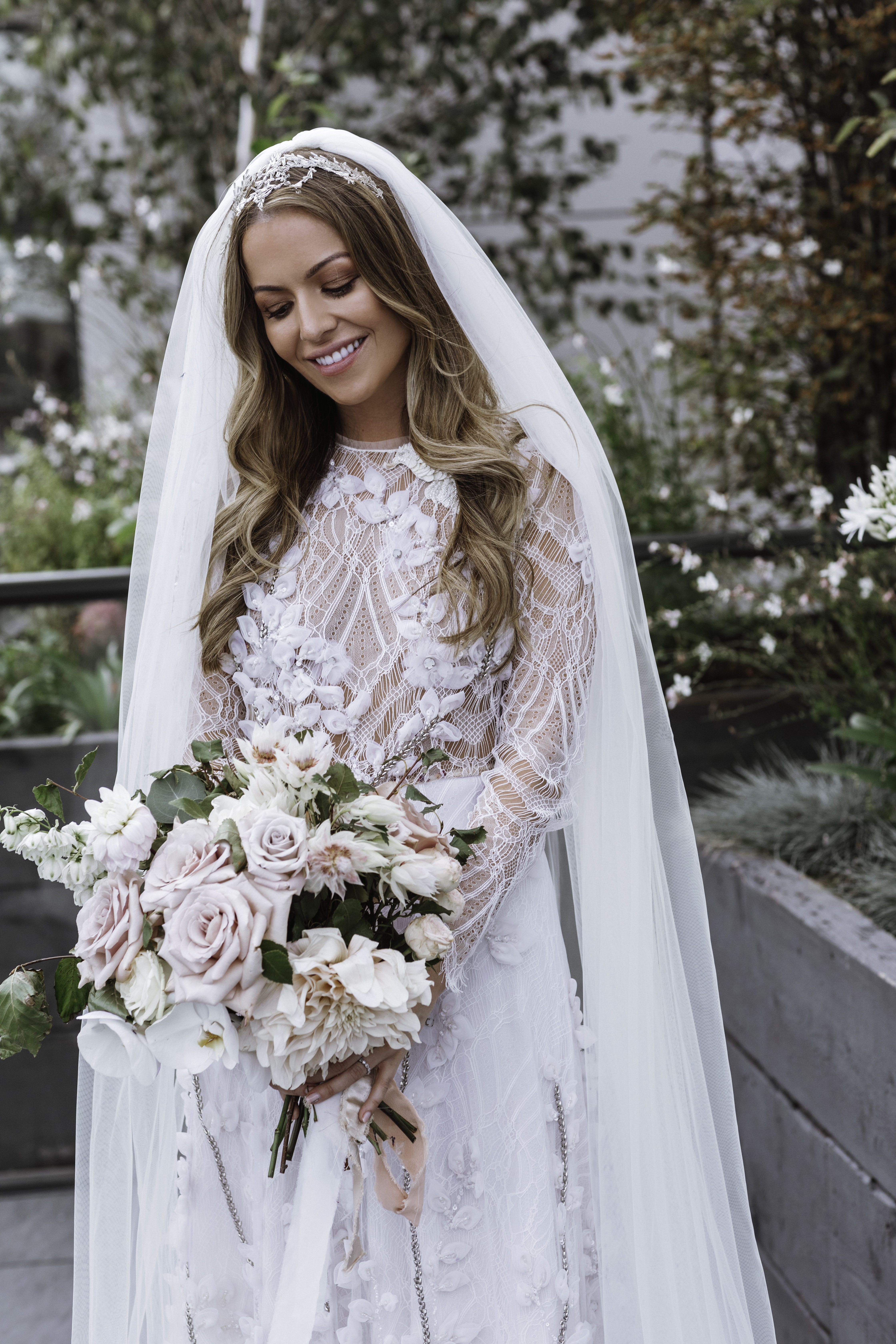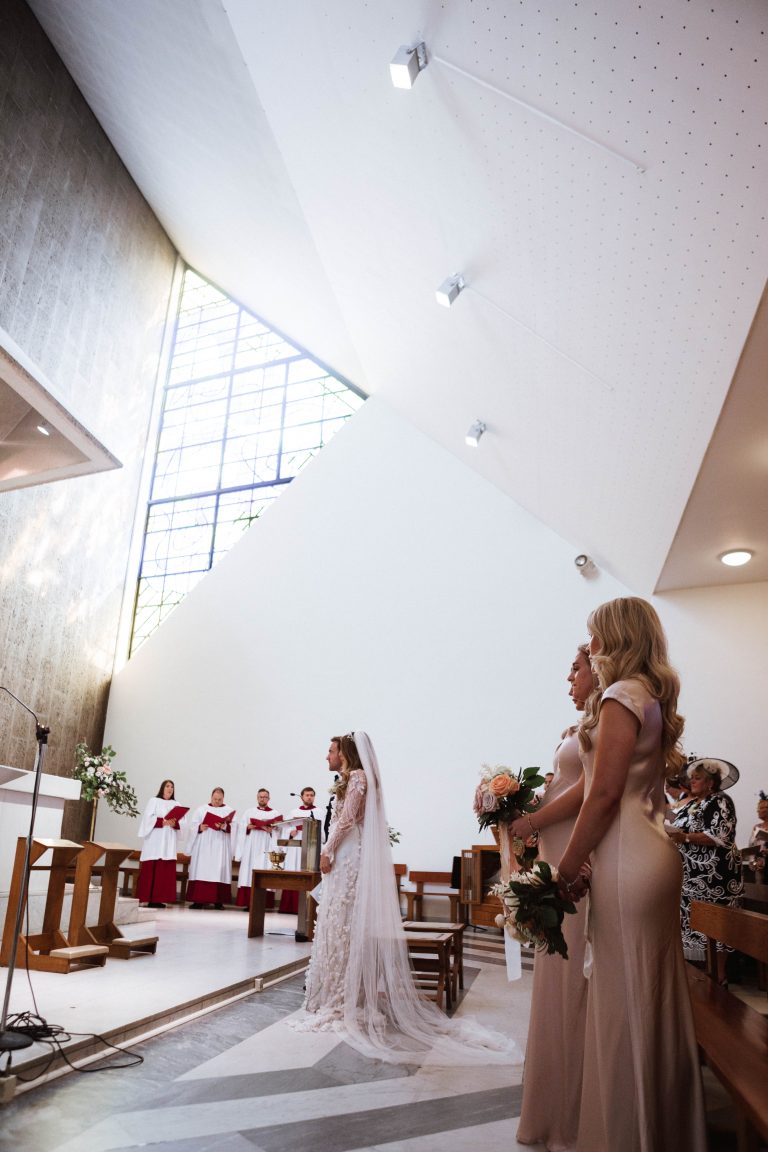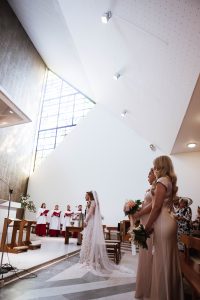 Wedding planning advice for brides to be?
On reflection, we are so glad that we made decisions that were right for us. It can be difficult when planning a wedding as the people around you have lots of different ideas and perspectives that they want to share with you but my advice to any bride would be to prioritise yours and your partner's needs above those of others, as it's the one day in your life that should be truly about you.
On the day, it also helps you to feel calmer, if you feel as though your day is in line with your style and energy. One of the main reasons why I chose the main suppliers was because as much as I loved their work, I really enjoyed being around them and you have to really think about who you want around you on the day.
Dominic would say to think carefully about the music and entertainment, don't rush into any decisions and really think about the energy that you want to create on the day.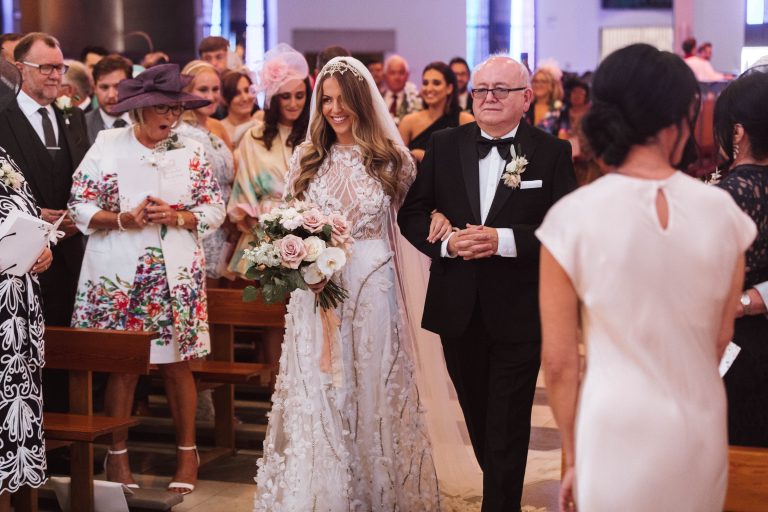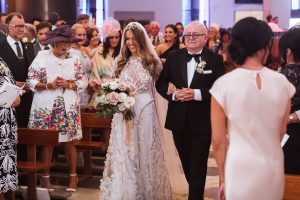 One moment you'll never forget: My Dad seeing me for the first time, he was so overwhelmed and kept saying 'Laura I can't believe it, I am just speechless', I will never forget his face.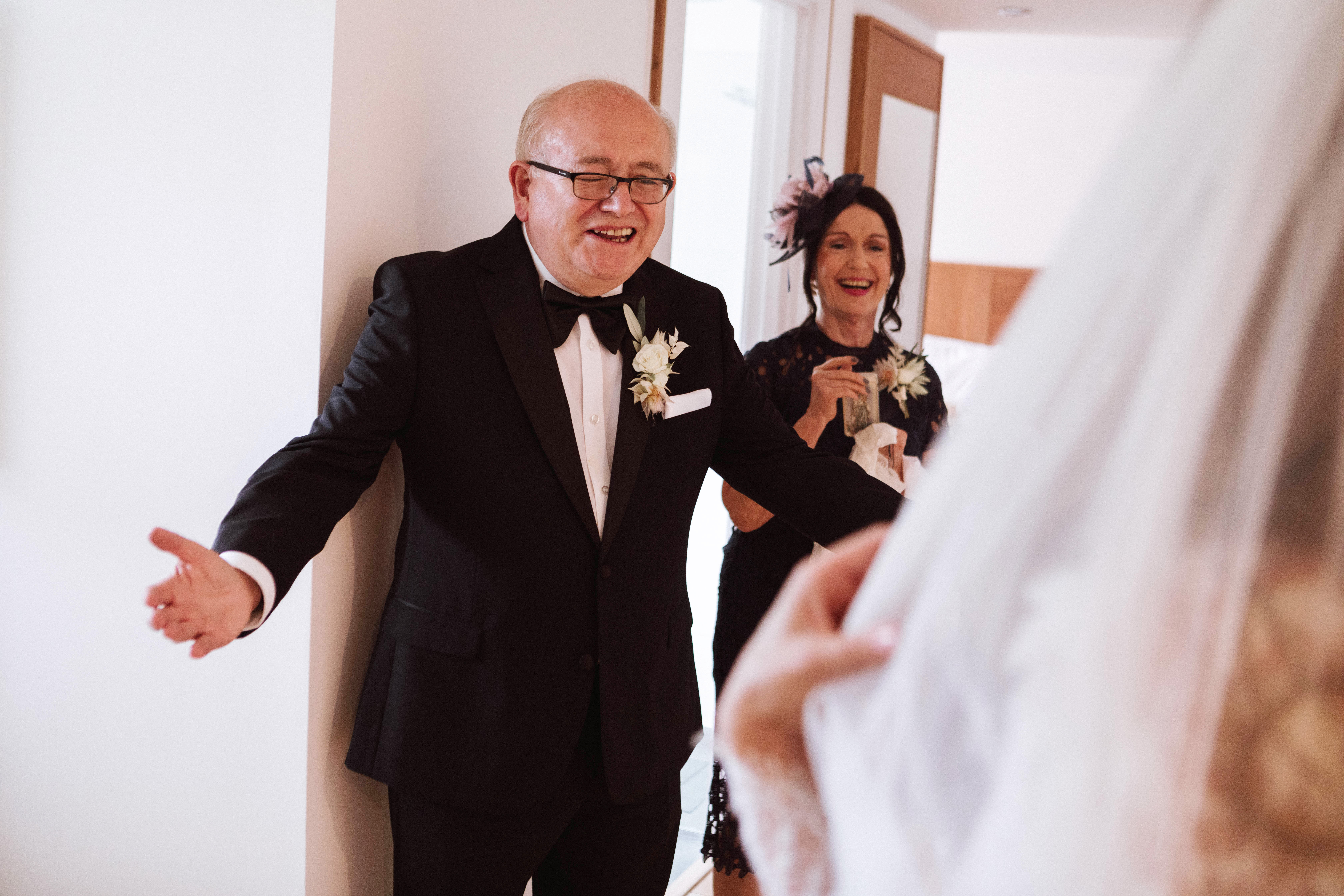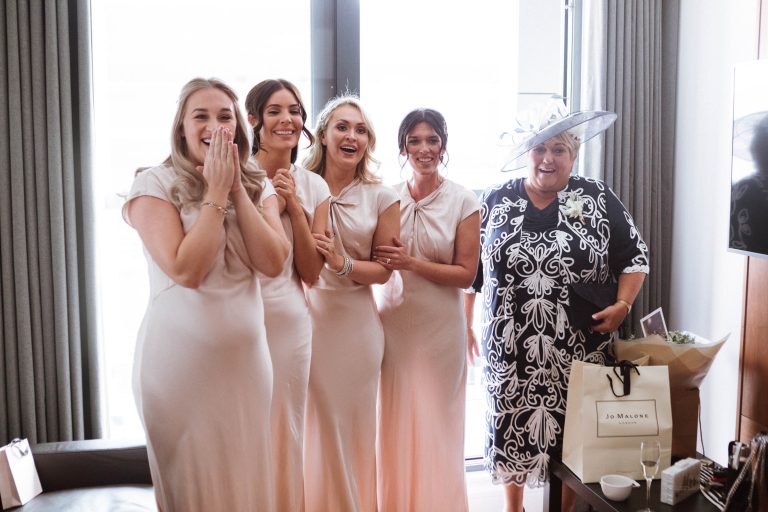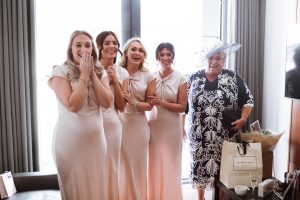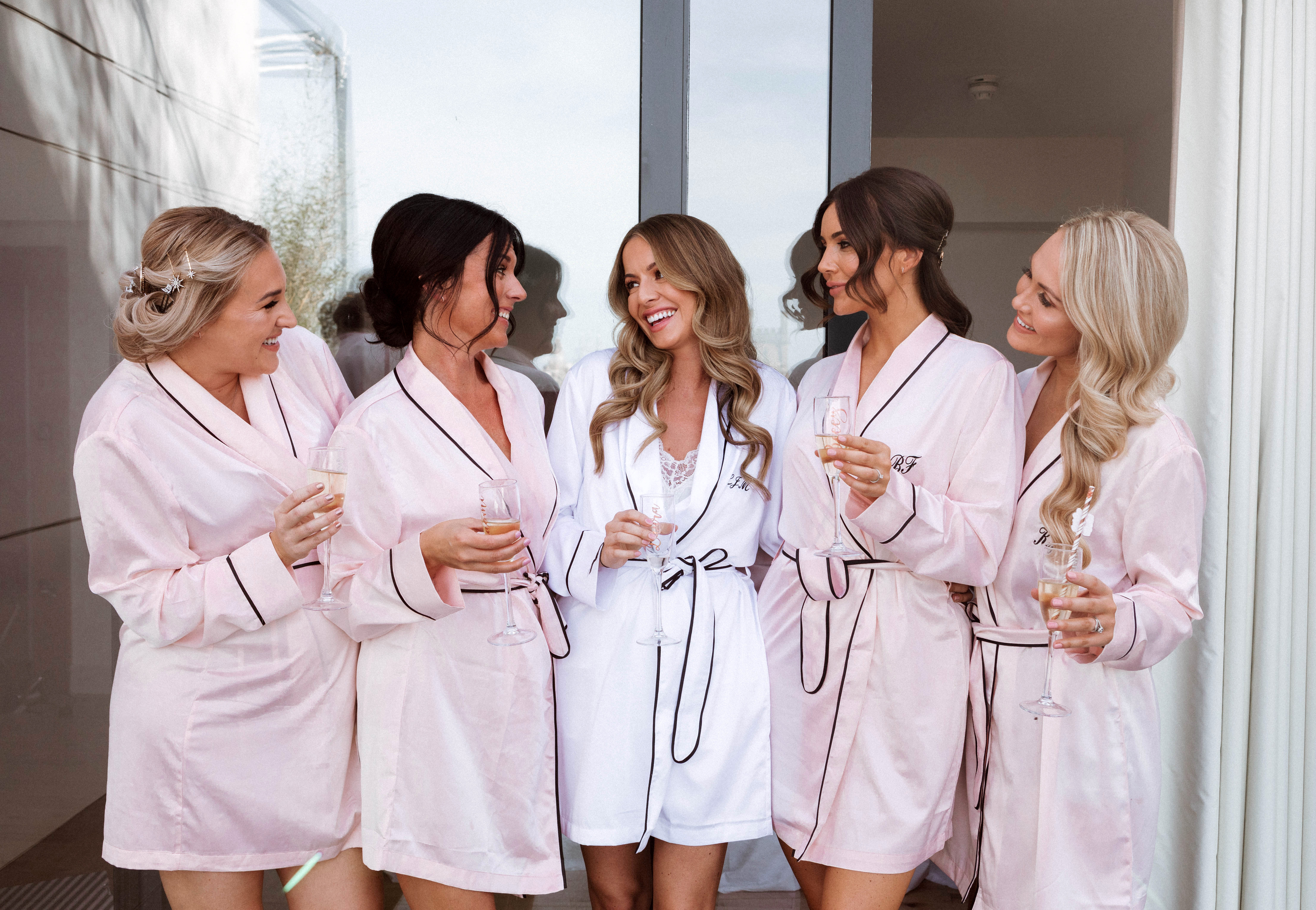 ❤️
Dress: Marco & Maria from The Wedding Club
Photographer : Anna Fowler
Florist: Honey Blush Floral
Headpiece: Katie Mangan
Stationery: Silk Beau
Makeup: Gloria McGlashan
Hair: Ellis Hunt Hair
Bridesmaid Dresses: Ghost London
Grooms Suit: Hugo Boss
Grooms Shirt: Sarto Luxury Tailoring