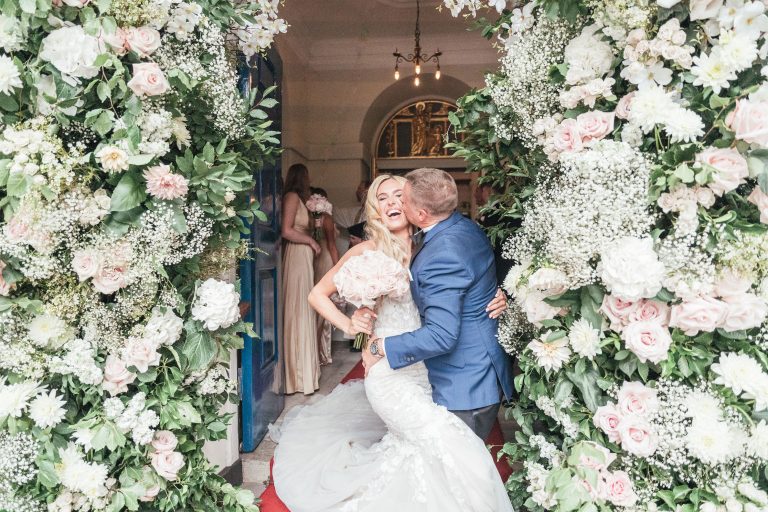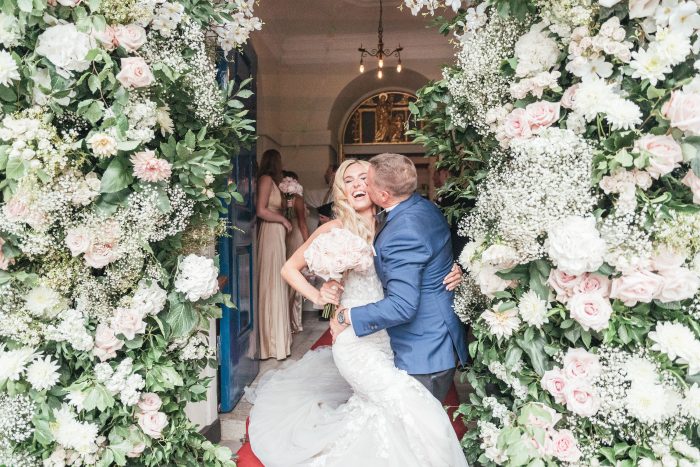 Lush, Luxurious London Wedding In Berta Privée Gown
❤️ The TWC Effect – Our brides, their way ❤️
Amanda & Anthony Place, the new A Team in town! This duo grew from best friends to newly weds in style, from an engagement in the sky to the luxe London wedding of dreams we couldn't think of a more glamorous way to tie the knot!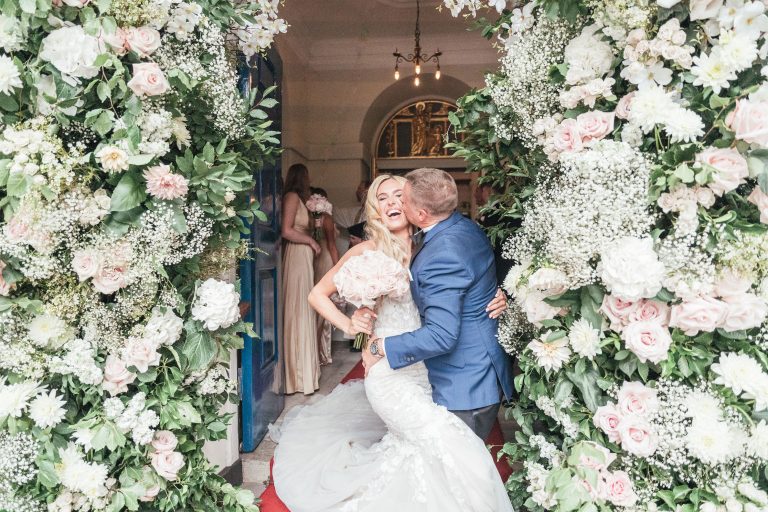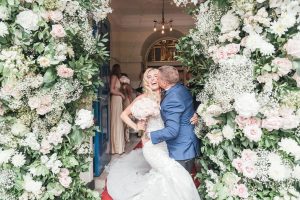 How did you meet?
We met at a day club in Las Vegas called Wet Republic in August 2018. I was on a girls trip from Canada and he was celebrating a divorce party from the UK.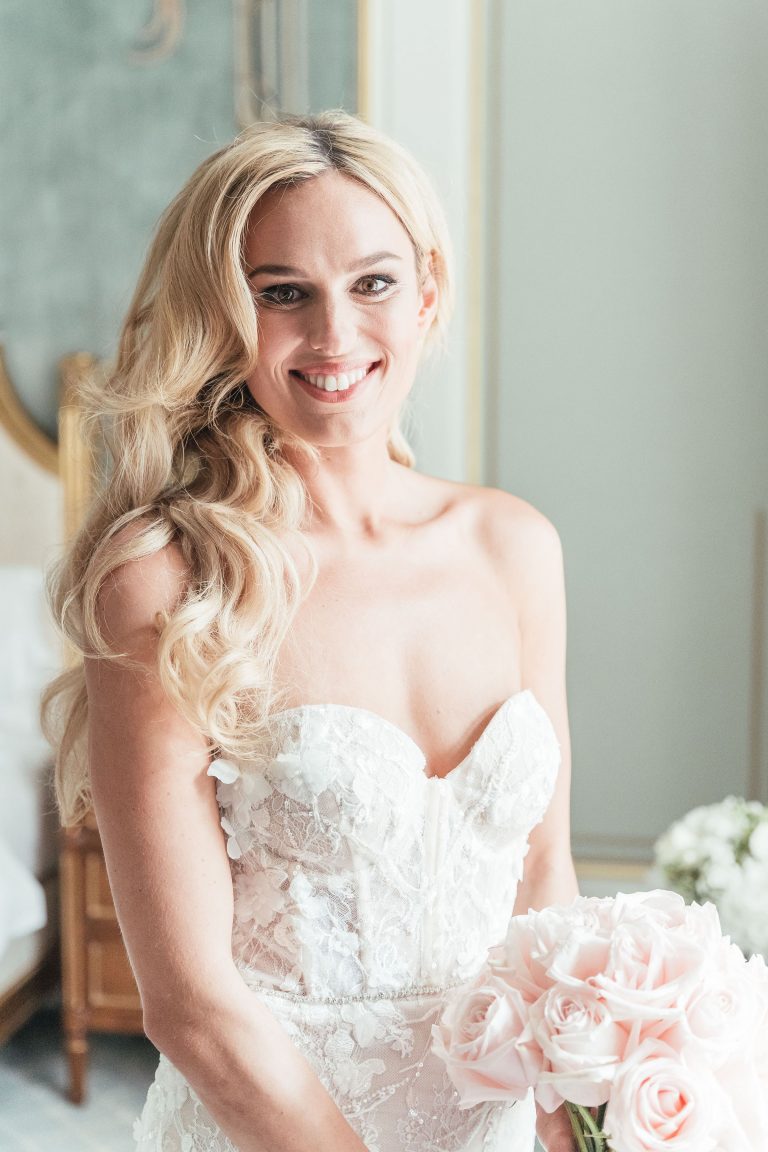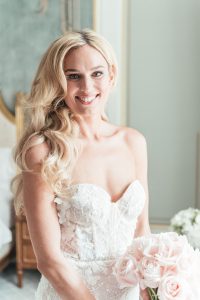 Was it love at first sight?
No, just because of how far we lived from each other and so we initially just started out as friends. However, I think that is what made our relationship so strong as we became best friends first!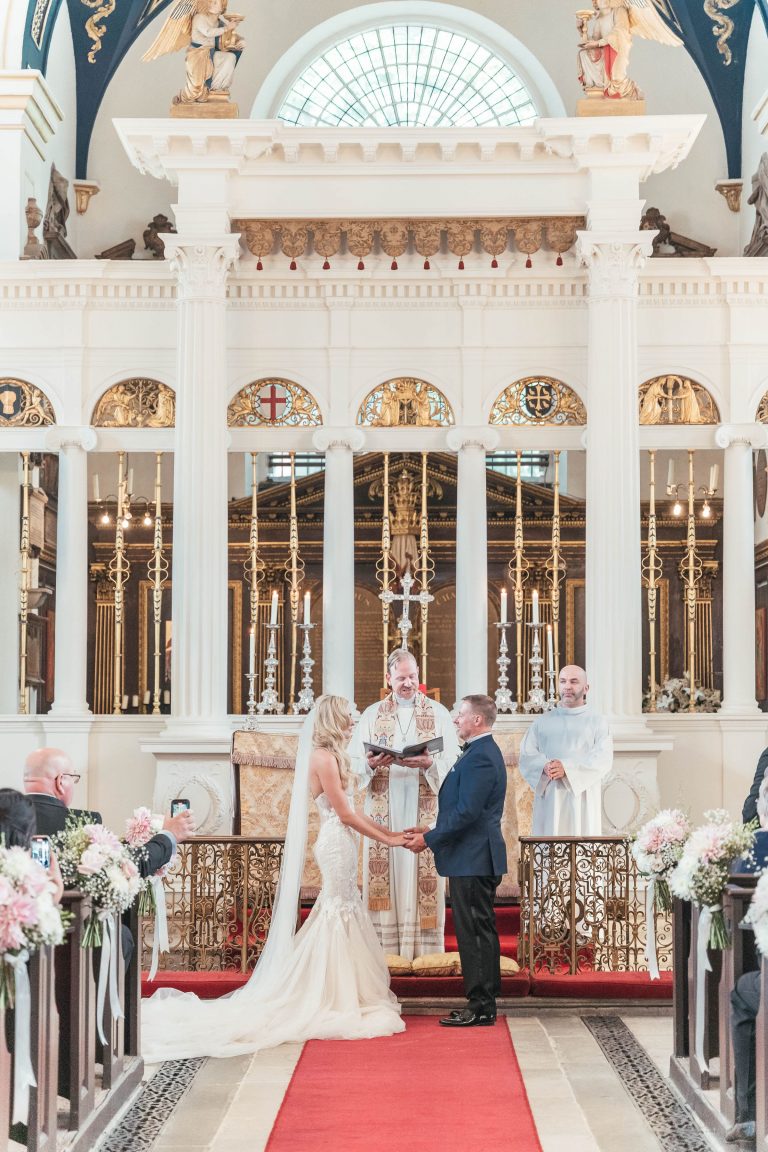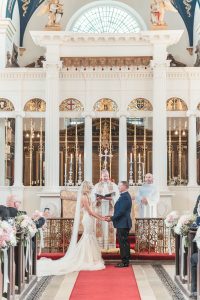 Who proposed and how?
Anthony proposed 35,000 ft. high in First Class on an Emirates flight to Dubai in December 2020. Prior to the pandemic we travelled a lot, so it was the perfect place to do it. It was completely private and the staff knew about it so they did everything they could to make it special. We were served Dom Perignon throughout the overnight flight and then celebrated with an "Engagement Moon" for a week in Dubai.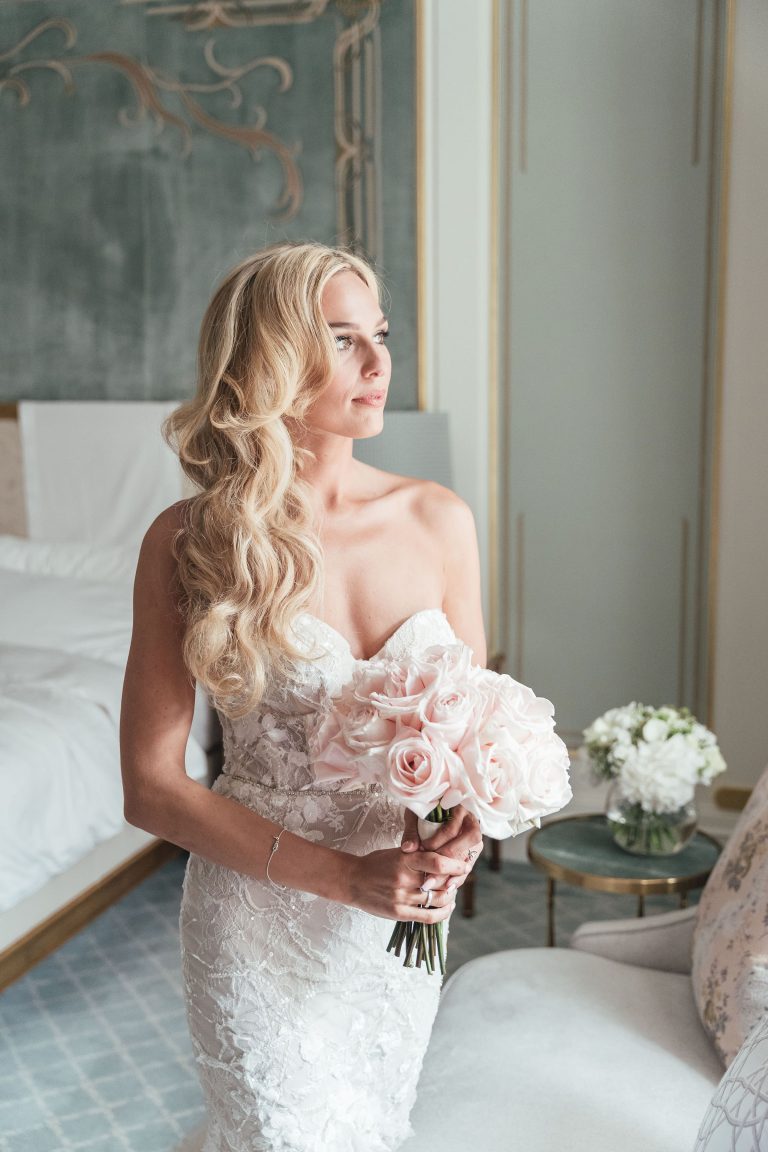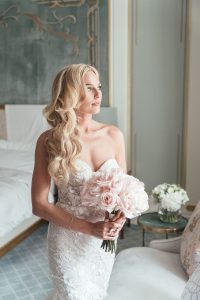 Did you have a theme for your wedding?
We didn't necessarily have a theme but if we had to theme it, it would be art deco luxe with some Hollywood glam. Additionally, we wanted to make sure there were moments and things specific to us a couple showing through during the day.

For example, we are big fans of the DJ Martin Garrix, so I walked down the aisle to one of his songs along with us walking down to his song during our reception entry and uur cake flavour was dark chocolate and peanut butter to represent our two favourite foods!
As we met in Vegas and like to have a good night out, we threw an After Party after the reception by building a club in another room of the hotel.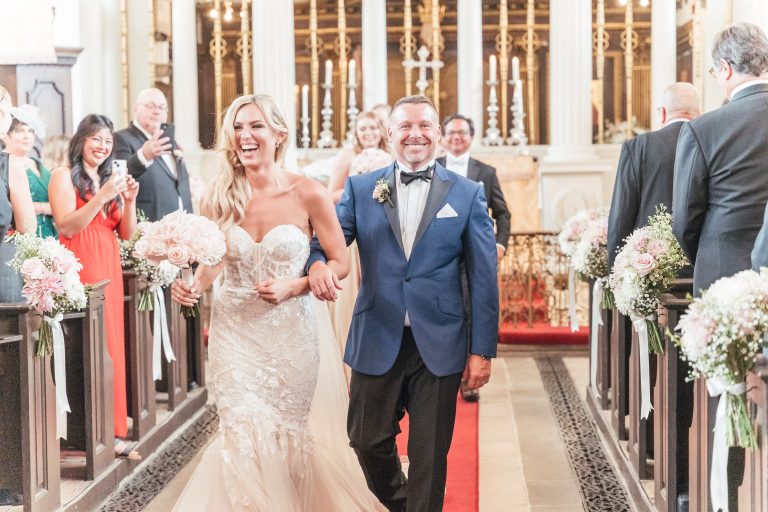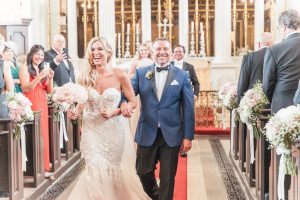 Location and how you found it?
Our ceremony was at Grosvenor Chapel and our reception was at Claridges. Our amazing wedding planner, Jennifer Wadsworth from Olive Sky Events found and locked in both of those locations for us. It would have been impossible otherwise!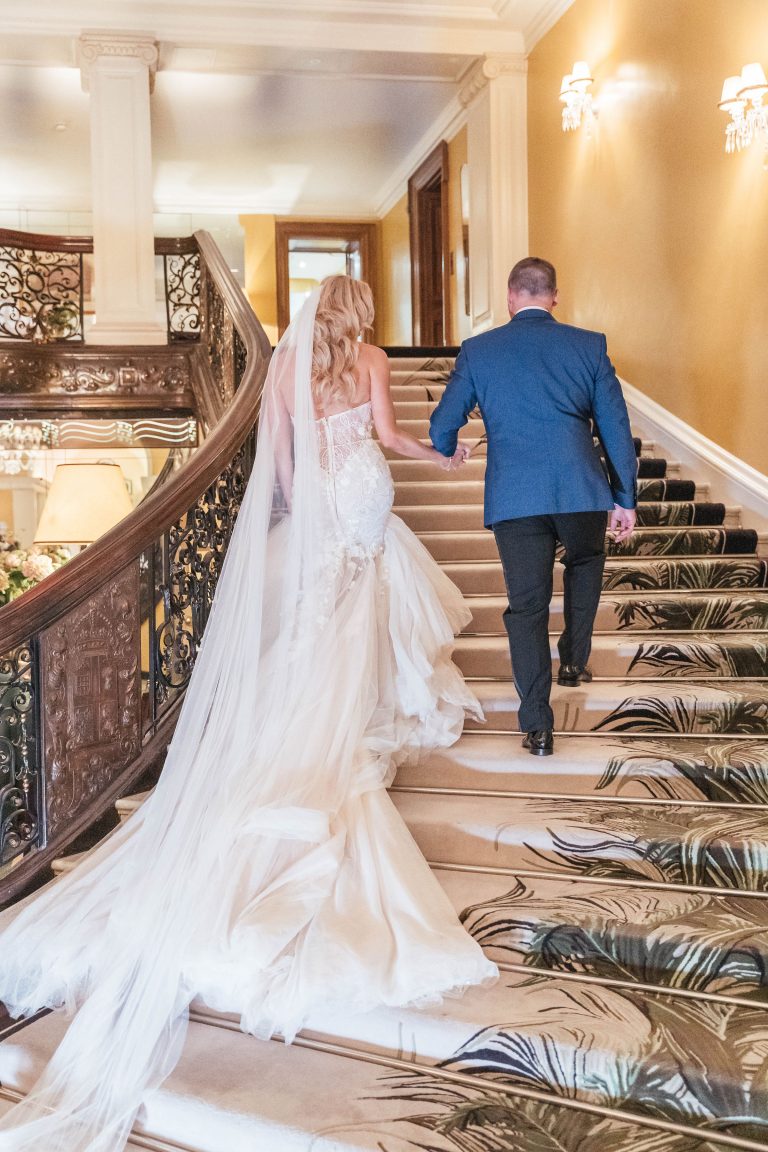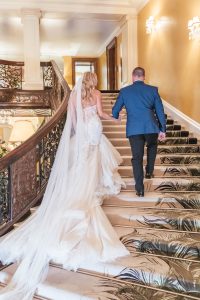 How did you find The Wedding Club? Tell us about that moment when you found and chose your dress – how did it make you feel when you put it on for the first time?
I found the Wedding Club featured in a blog post on hitched.co.uk and it recommended it as the store to go to in London for luxe wedding dresses (which went perfectly with our luxe wedding theme). It was the first store I went to and the dress I chose was the third I tried on.

As soon as I put it on I knew it was the one, and my two friends who came thought it as well. The dress had everything I wanted: a fitted mermaid cut that was sophistically glam and had a long train. It made me feel (and look) like a princess in a fairy tale!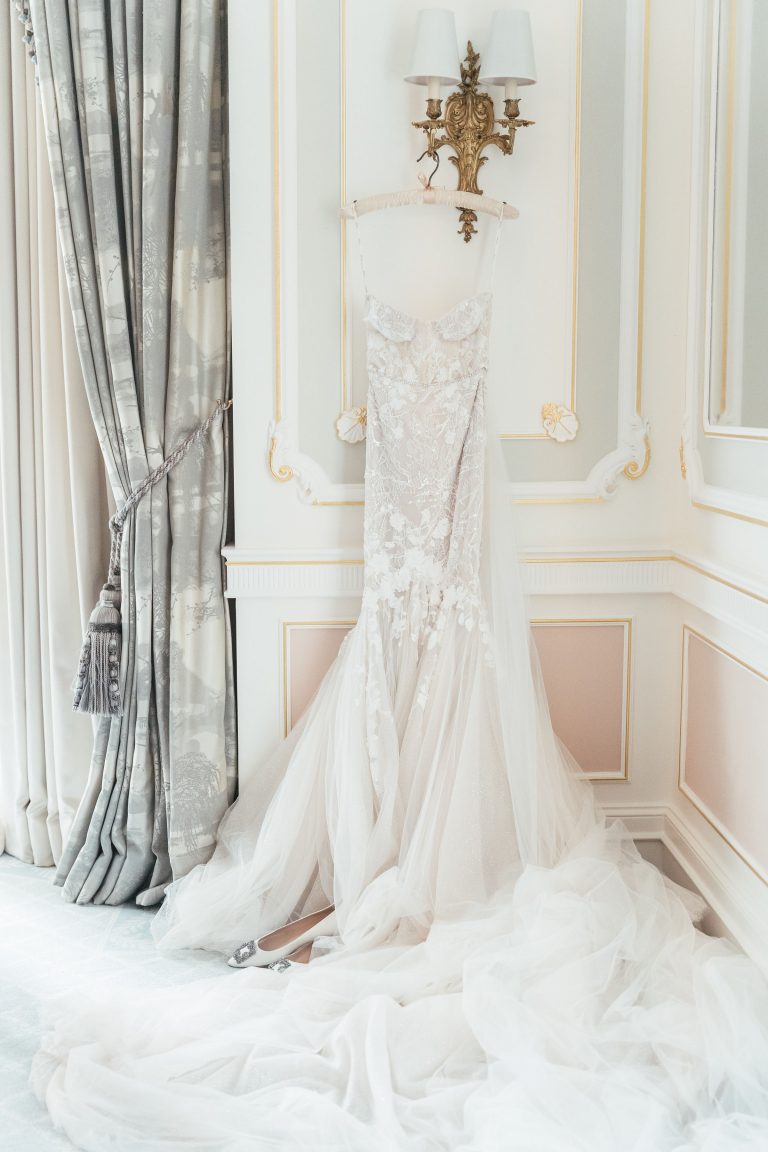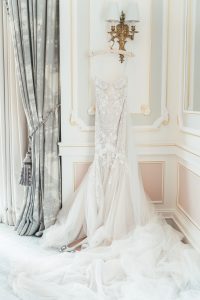 Which designer did you wear?
BERTA PRIVÉE by BERTA Fashion House.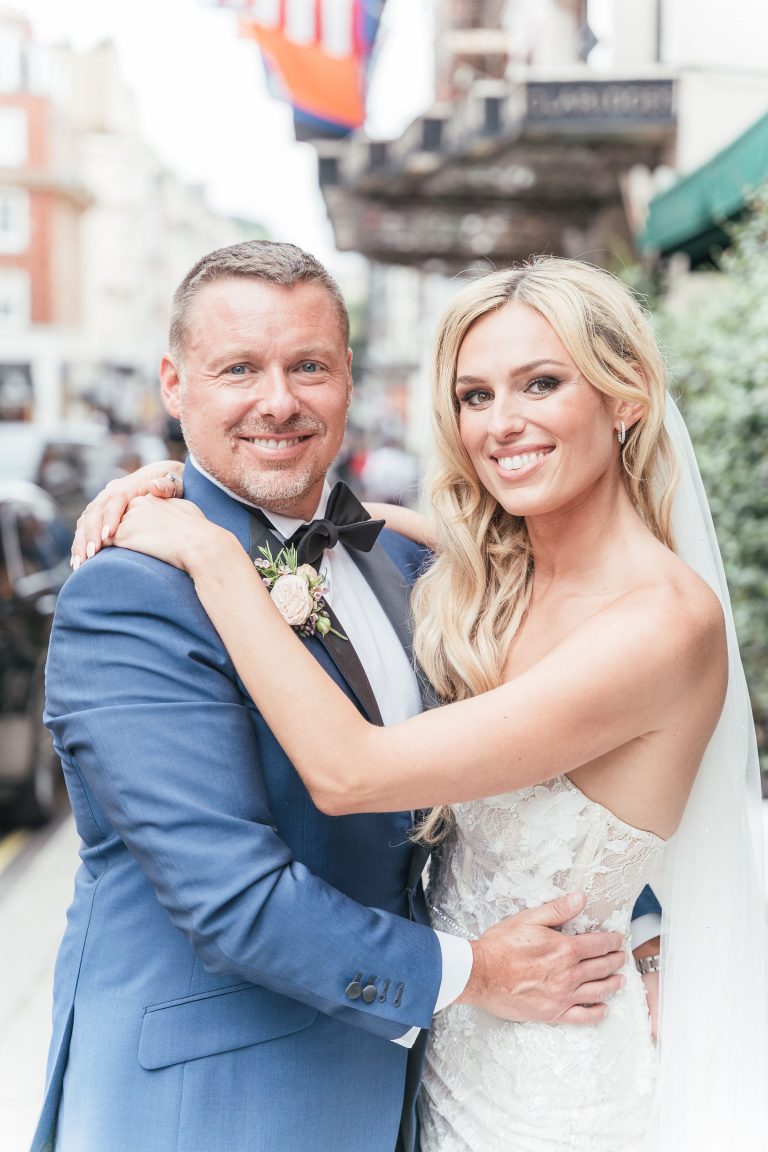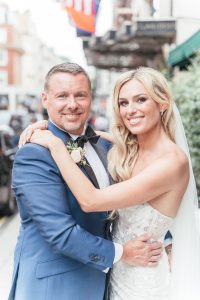 Where is the suit from? Why was it the perfect fit?
Ozwald Boateng. It was from Saville Row and perfectly made-to-measure. They created 2 bespoke tuxedos for the day in record time and we absolutely loved them.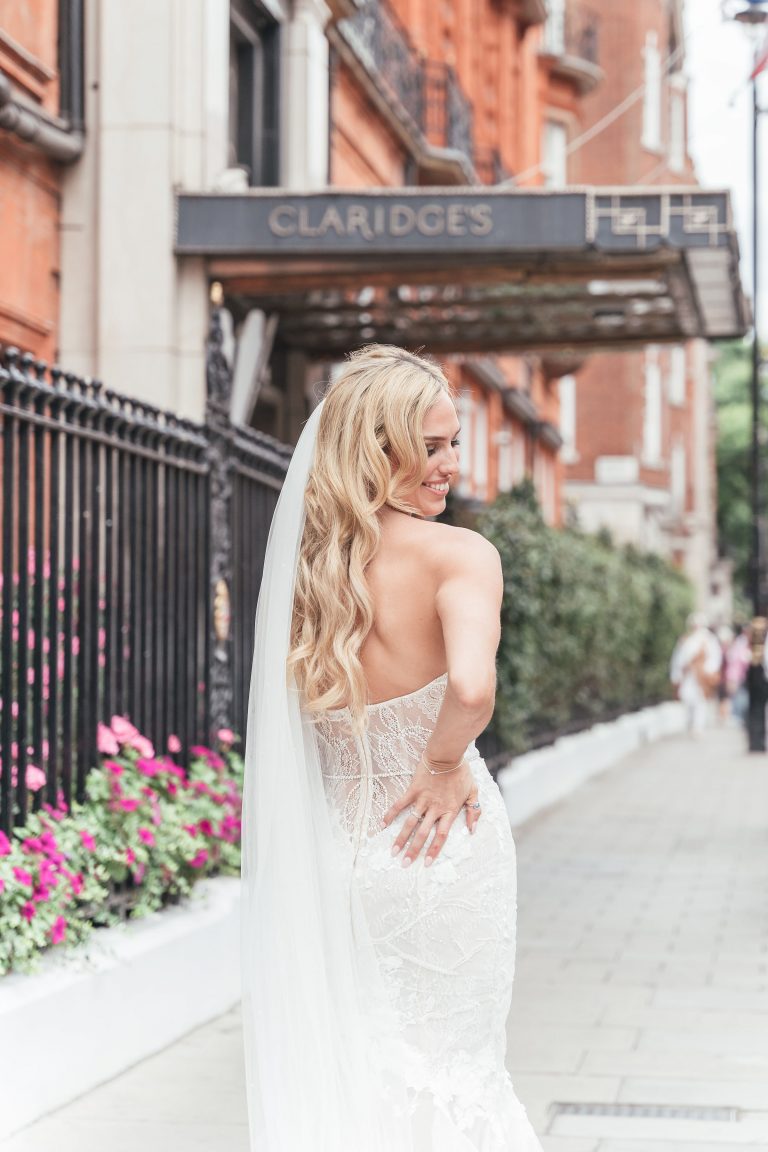 Did you have speeches? Who performed them?
We had 4 speeches. First was Father of the Bride. Second was my husband. Third were my two Maid of Honours. We then finished with the Best Man. The speeches were spread out throughout the wedding breakfast and the Father of the Bride speech ended up being the overall favourite of the night!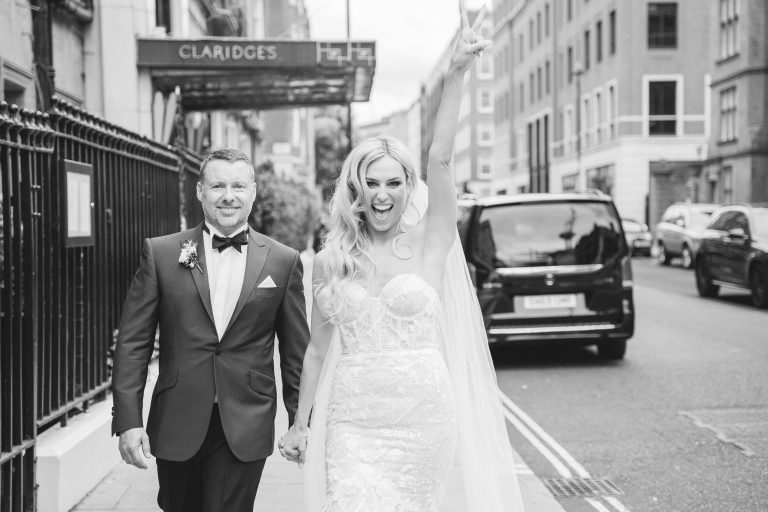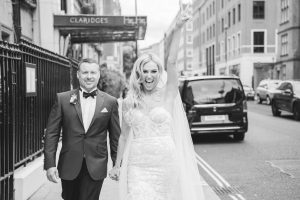 Did you have a first dance? What song did you choose and why? How was the performance?
We had a first dance and it was to A Nightingale Sang In Berkeley Square by Michael Bublé. We chose it as it had sentimental meaning. We had our first dinner date in London at Sexy Fish in Berkely Square and Michael Bublé is Canadian, so it felt like the perfect song choice. We had the dance choreographed by Eddie Slattery at Pineapple Dance Studios and it turned out amazing! Definitely one of the highlights of the night.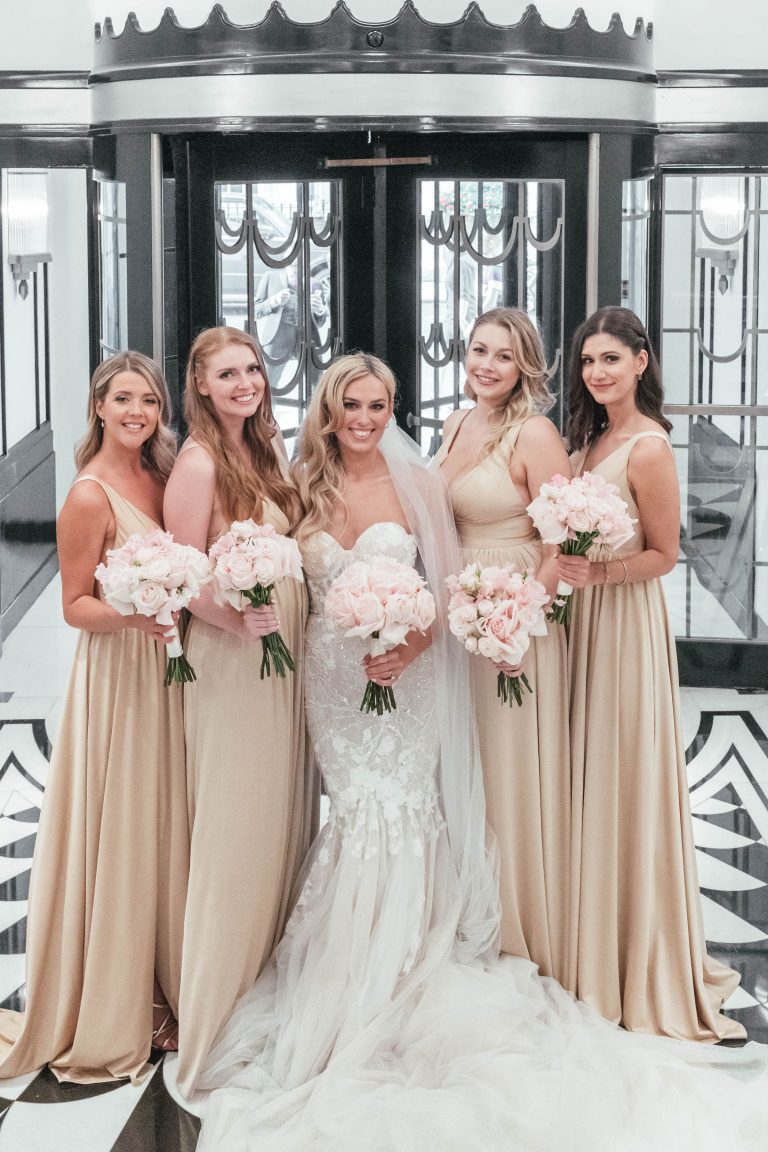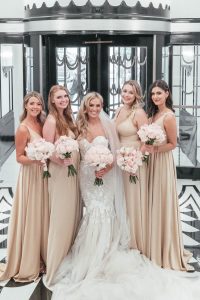 How was the party?
Amazing. Our dance floor quickly filled up and stayed that way for the whole evening, then transferred over easily to the after party till 3am. The dance floor was still completely full when the lights came on.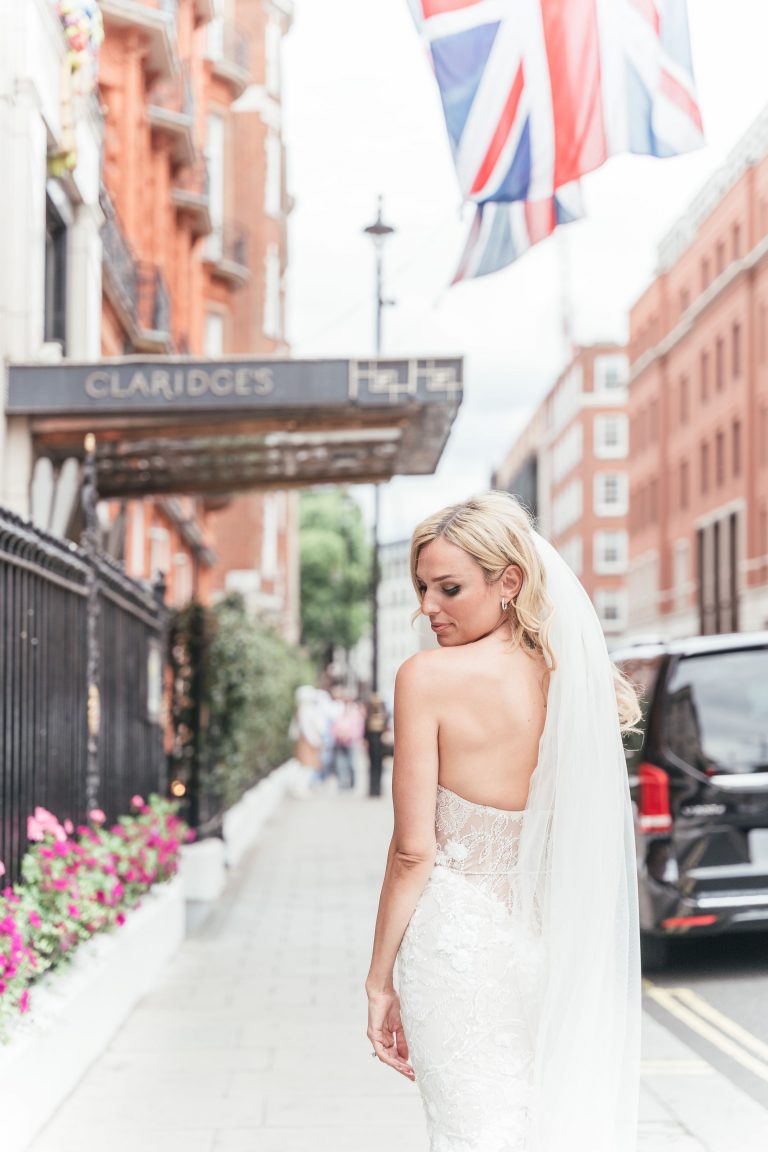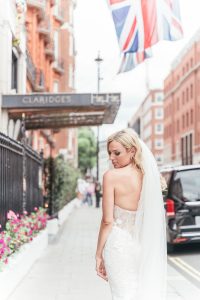 Wedding planning advice for brides to be?
First, try your best to not let the little things leading up to the wedding stress you out. The week before is chaotic no matter how organised you are, but it's not worth letting it get the best of you before your special day.

Second, delegate as much as you can to your bridal party (e.g., make them the contact person for guests and suppliers) as it will help you focus on the more important situations to handle. Last but not least, take a moment for yourself and with your partner on the day to enjoy all of the love and celebration happening. It truly will be the most memorable day of your life!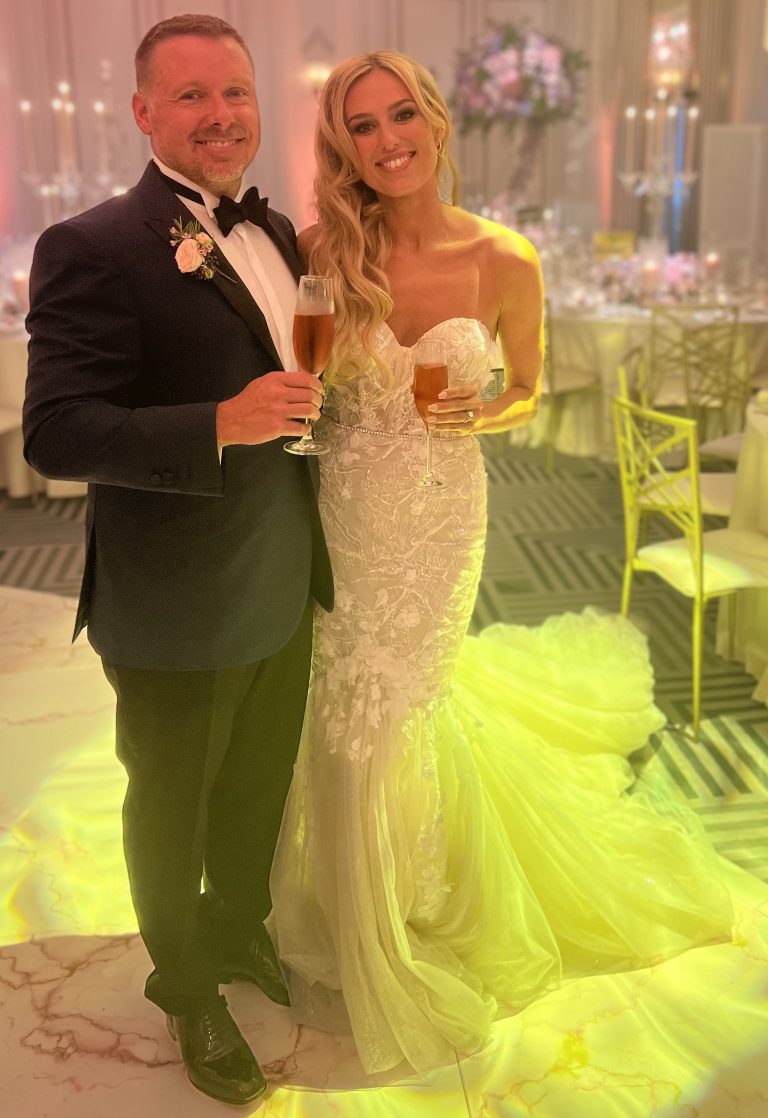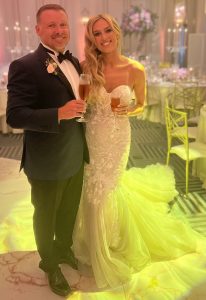 One moment you'll never forget:
Walking out together in the reception and feeling all of the love from our guests.
❤️
Dress – Berta Privée available at The Wedding Club Knightsbridge
Hair & Makeup – Petra Rowe and Sarah Kahn & Lisa Houghton
Wedding Planner – Jennifer Wadsworth
Venue – Grosvenor Chapel & Claridges
Flowers – Artistically Twisted
Photography & Videography – Hannah and Ali & John Taylor Films
Entertainment – Entourage Official, Andre Sax Man & Asad Naqvi
Cake – Elizabeth's Cake Emporium