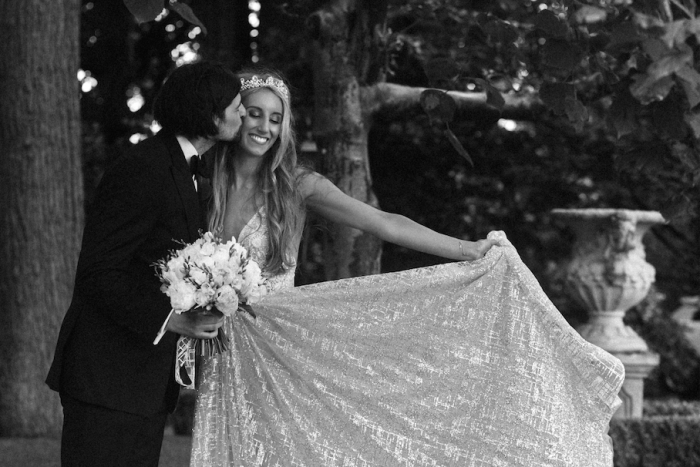 Enchanting & Elegant Lancashire Wedding In Berta Gown
❤️ The TWC Effect – Our brides, their way ❤️
Right from the start, Lauren & Harrison knew it was fate! The pair have been inseparable from the very start and tied the knot at Lauren's dream venue after a romantic Rome proposal.
Here's a glimpse of their big day…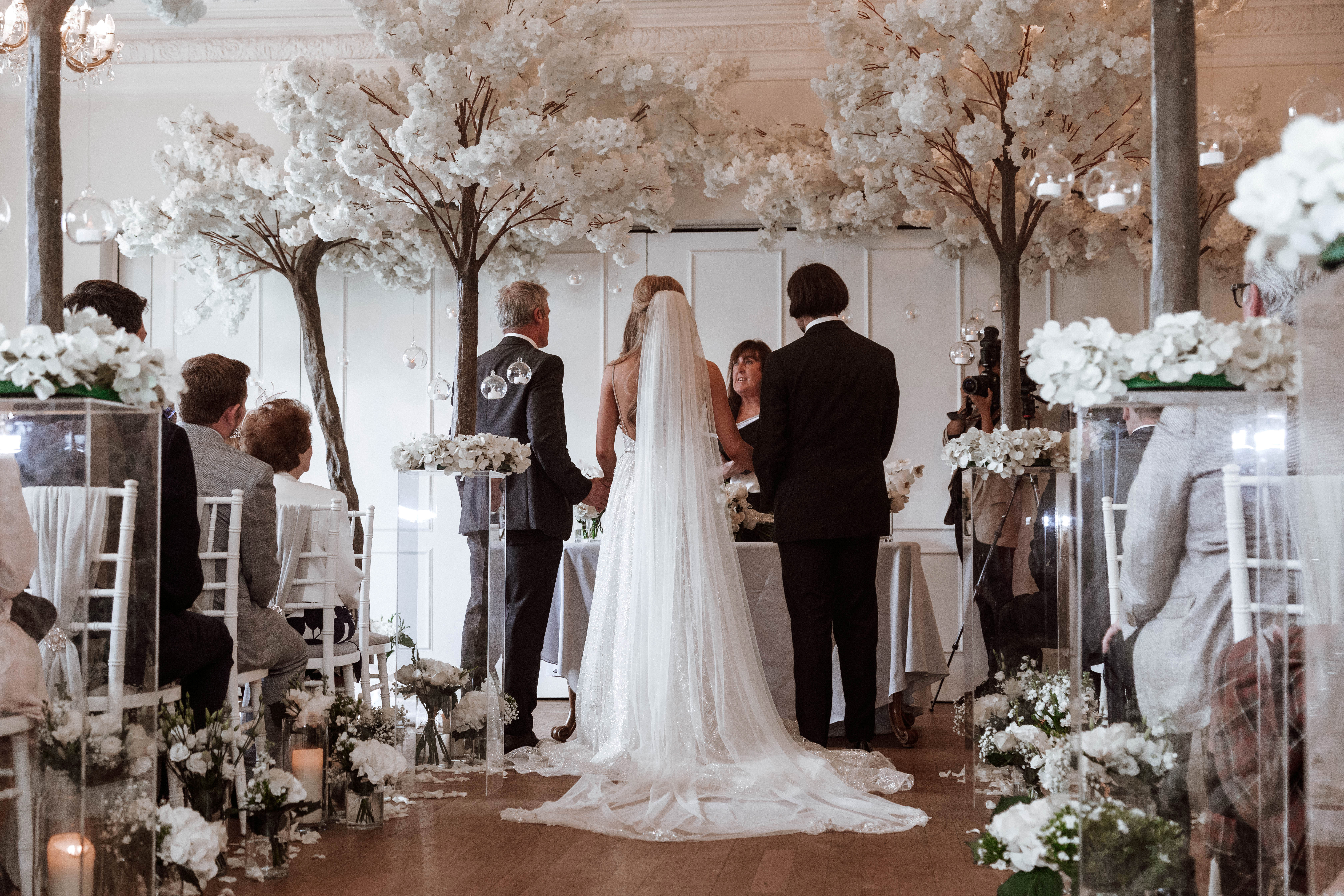 How did you meet?
We met in 2012 on our first day at our first job out of university.
It has always felt like fate as we were both meant to be starting on different days but ended up on the same induction course. We were pretty inseparable from then on!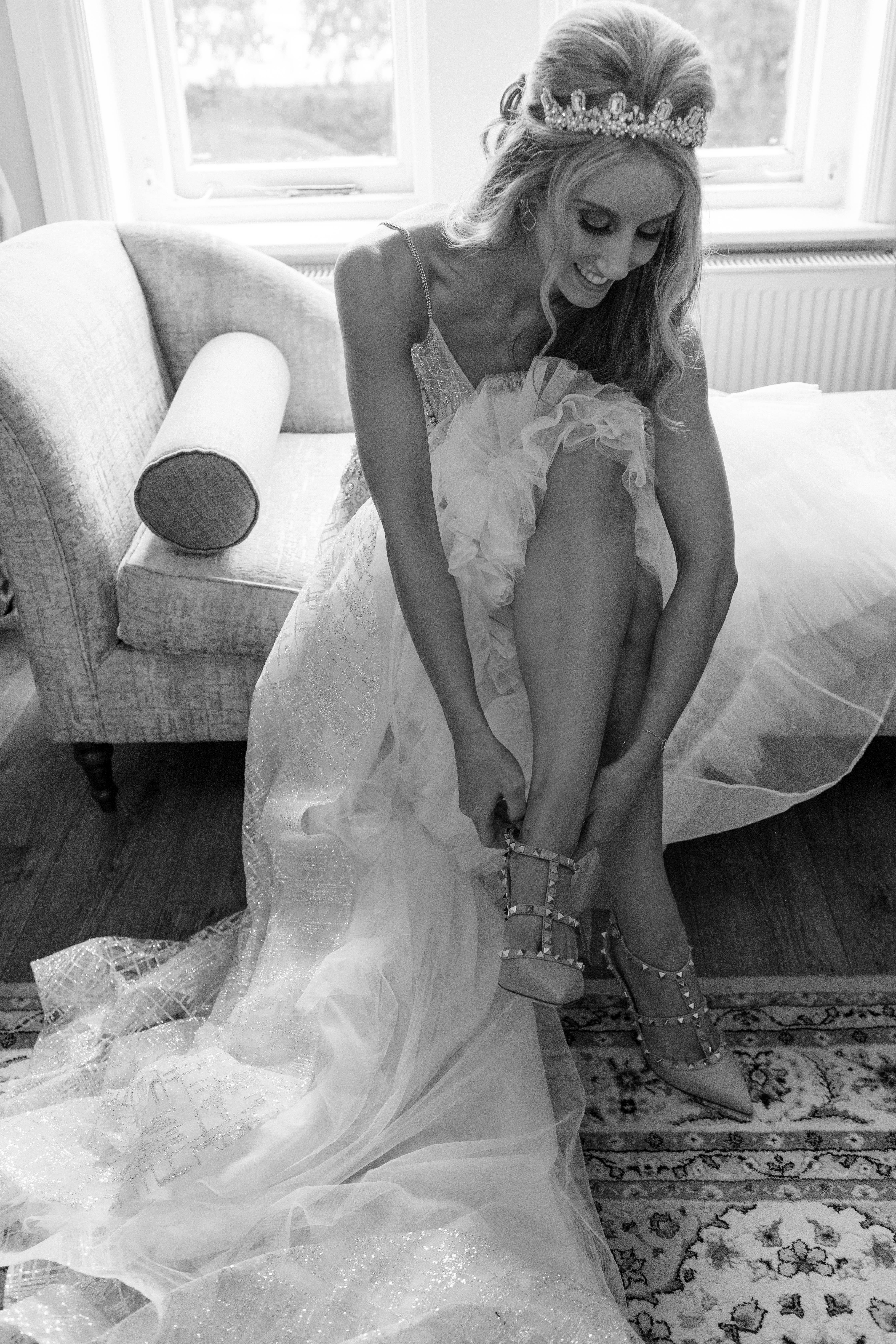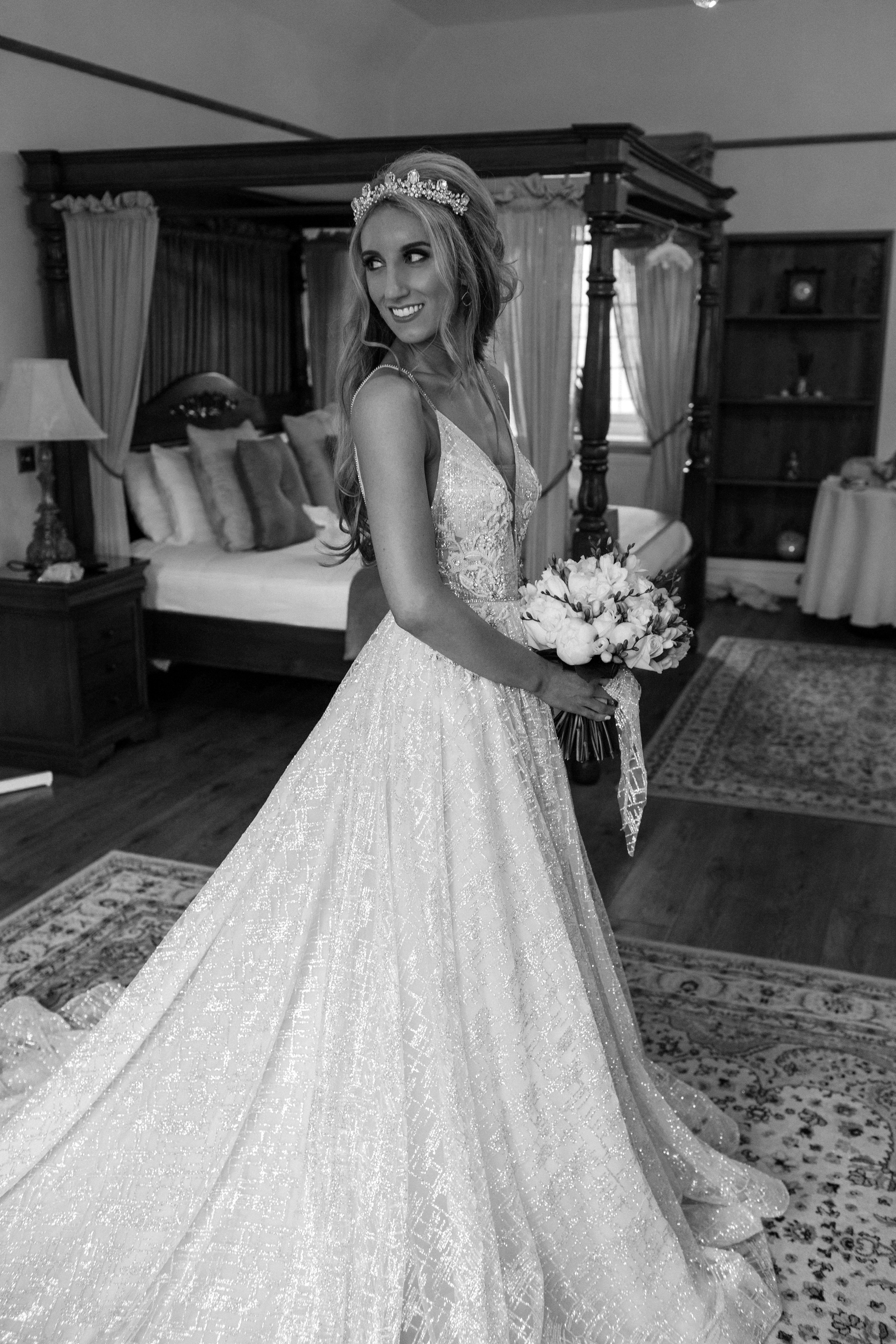 Was it love at first sight?
Pretty much, yes!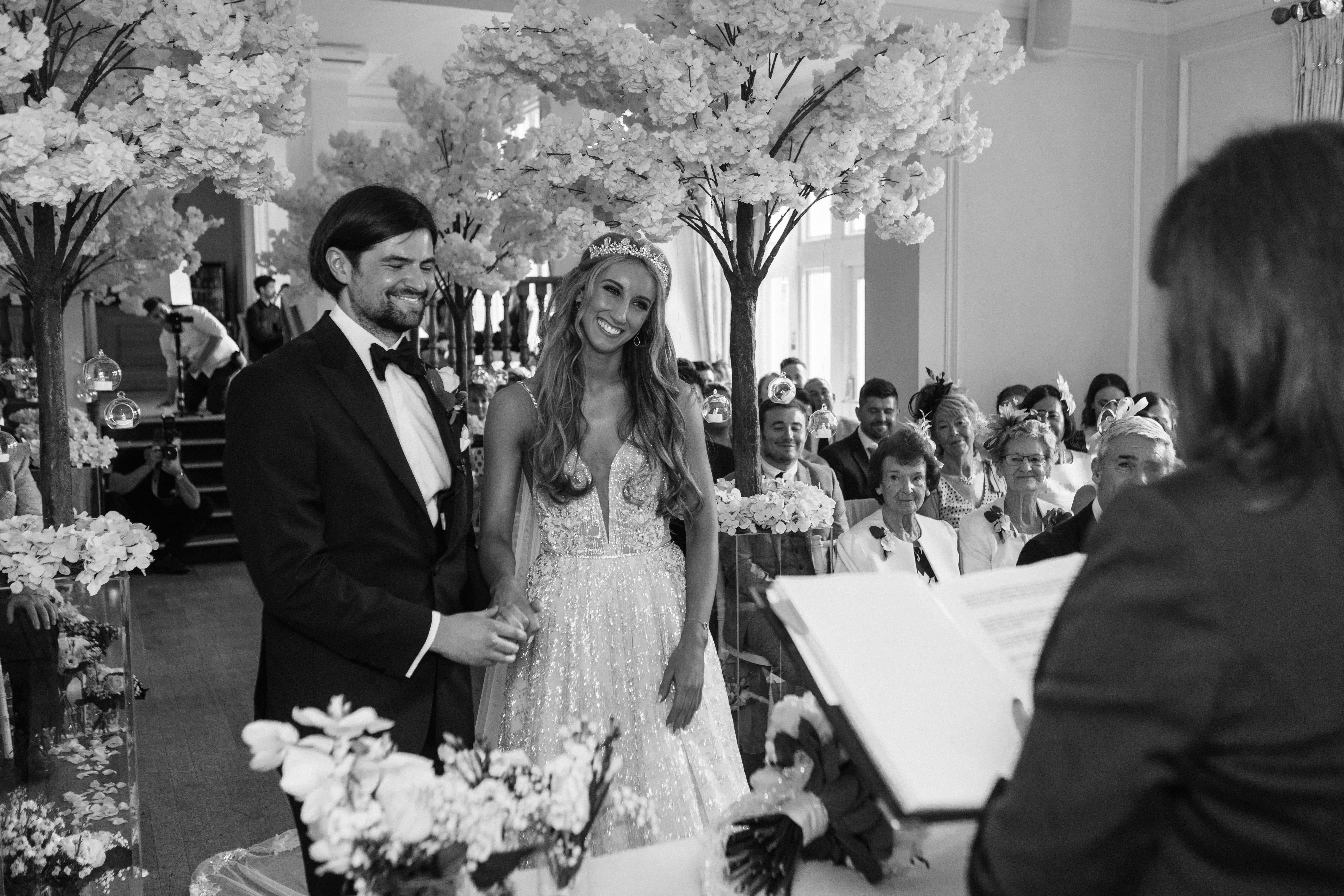 Who proposed and how? Lovely details, please!
On our fifth anniversary in Rome – poor Harrison walked around in his jacket in 26 degree heat with the ring hidden in his pocket waiting for the perfect moment that never came.

He ended up proposing the following evening in front of the Trevi Fountain. We were engaged for just under two years before tying the knot.
We actually spent 6 months designing my ring together with my jeweller, including sourcing the exact diamond specification we wanted and built it from scratch.
It was such a special experience! I therefore obviously knew I was getting engaged, but just not when! (He made me wait an extra 3 months after it was made!)
Did you have a theme for your wedding? How did it come about?
My colour scheme was grey, ivory and touches of gold, which I hoped would be elegant and timeless and I was so in love with the end result.
As an April baby I've always adored blossom trees, so I had white blossom trees and canopy trees lining the aisle and white fresh flowers and candles everywhere! My arrangements were quite polished and compact, combining roses, freesias, peonies, hydrangeas, and greenery.
My tables were a mix of either tiered white floral arrangements, mixed with candles or blossom trees, combined with more white floral arrangements and candles.
I had dove grey tablecloths, white Chiavari chairs with dove grey sashes and gold ties and gold accents on my stationary, glasses, and plates. The overall look was romantic and warm, yet sophisticated.
We had our own monogram designed for us, which was featured on everything from our stationary, to our cake, to our sweet bags!
Harrison and I are both Scottish and therefore, we had to have touches of Scotland throughout our day, with thistles in the buttonholes, shortbread as our favours and plenty of kilts!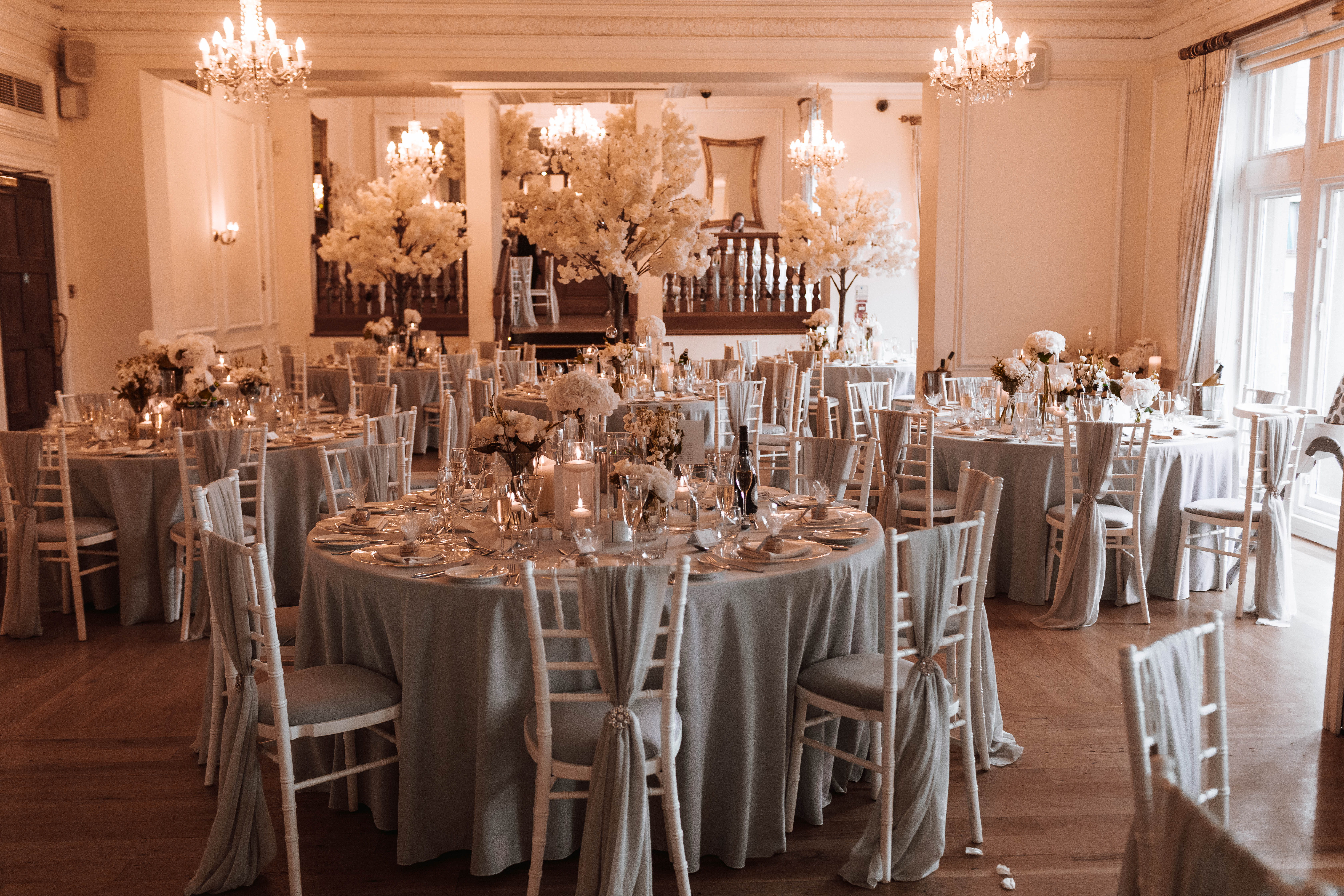 Location and how you found it?
My family moved to Merseyside when I was 11 and we went to West Tower in Lancashire for a special family meal, when it was a restaurant and hotel.
I told my Mum that afternoon that I would get married there; before it was even a wedding venue! I've been enchanted with it ever since.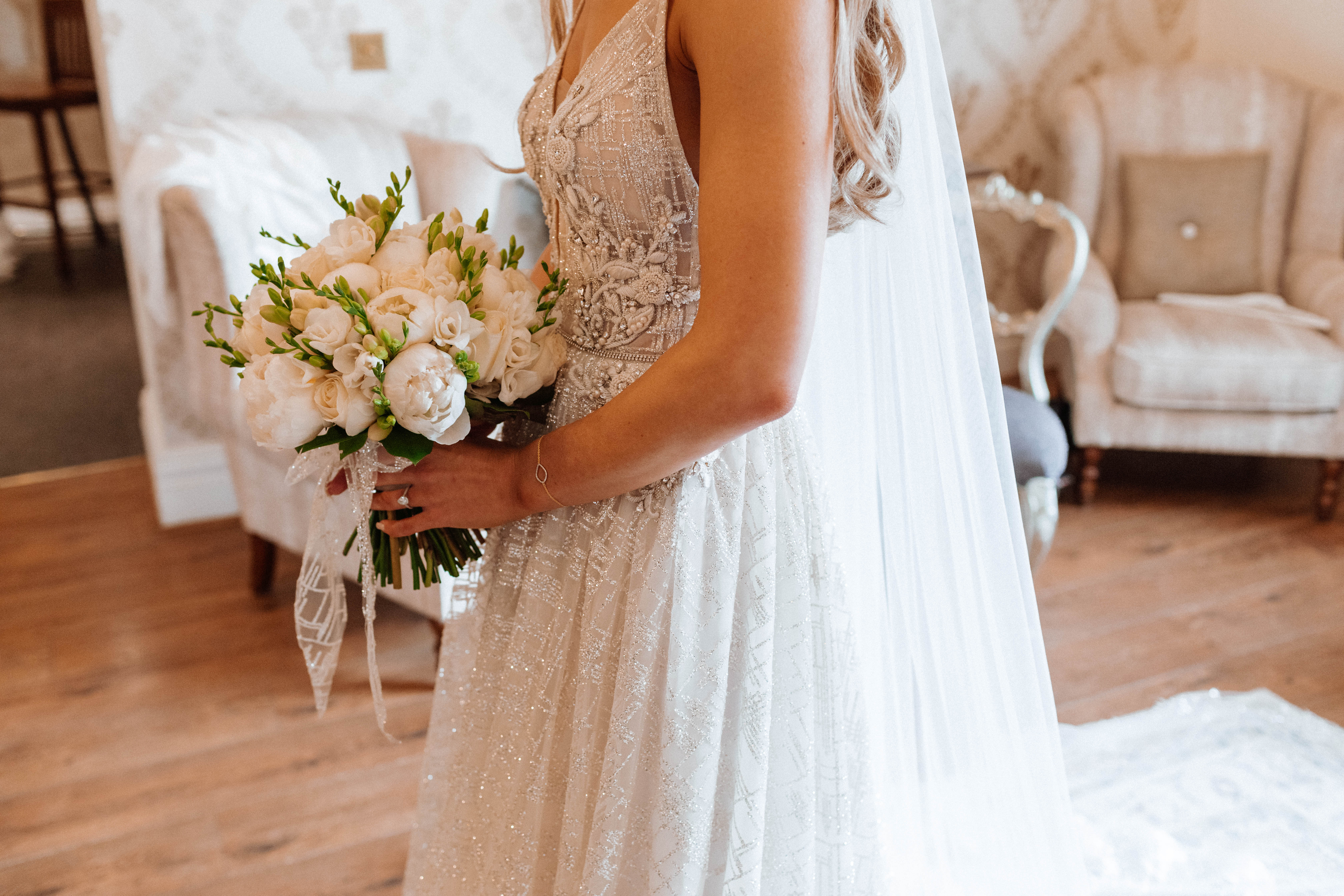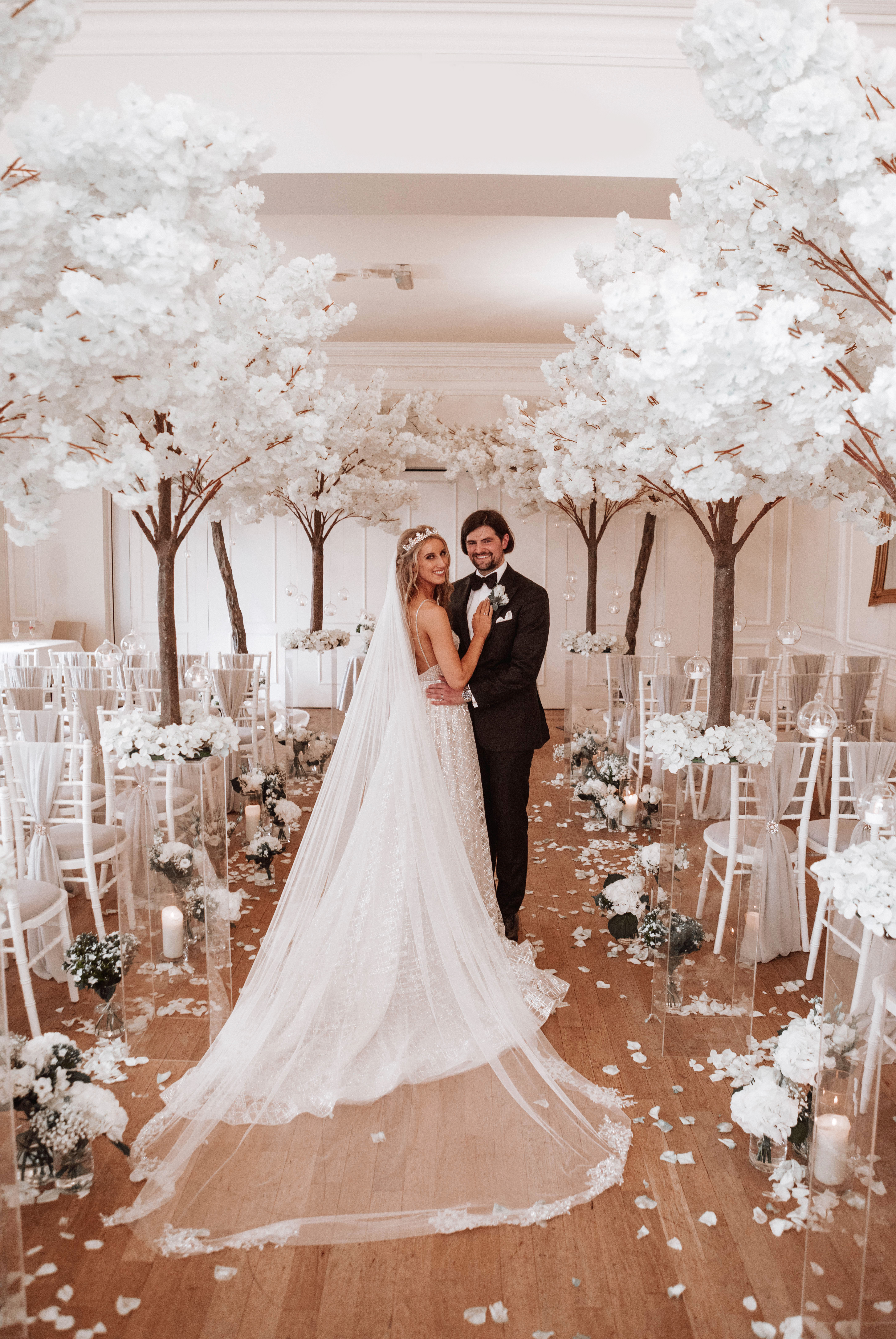 How did you find The Wedding Club? Tell us about that moment when you found and chose your dress – how did it make you feel when you put it on for the first time?
I was so lucky to have the best experience with The Wedding Club Birmingham. Sammy was absolutely amazing and found my dress for me at my first appointment and helped me design my veil at the second appointment! I came across TWC when I was searching for a Berta retailer.
I fell in love with my dress the minute I tried it on.
Everyone, including myself, expected me to go for a very fitted dress, however I had always been so in love with Berta styles similar to what I ended up with.
I had already picked a fitted dress but went along to a Berta trunk show with my mum purely to 'rule them out' and it is cliché, but we all ended up crying as soon as I put it on!
We knew that no other dress would compare from there. I kept my dress a complete secret from everyone except my mum and it only added to the fun and surprise of the reveal!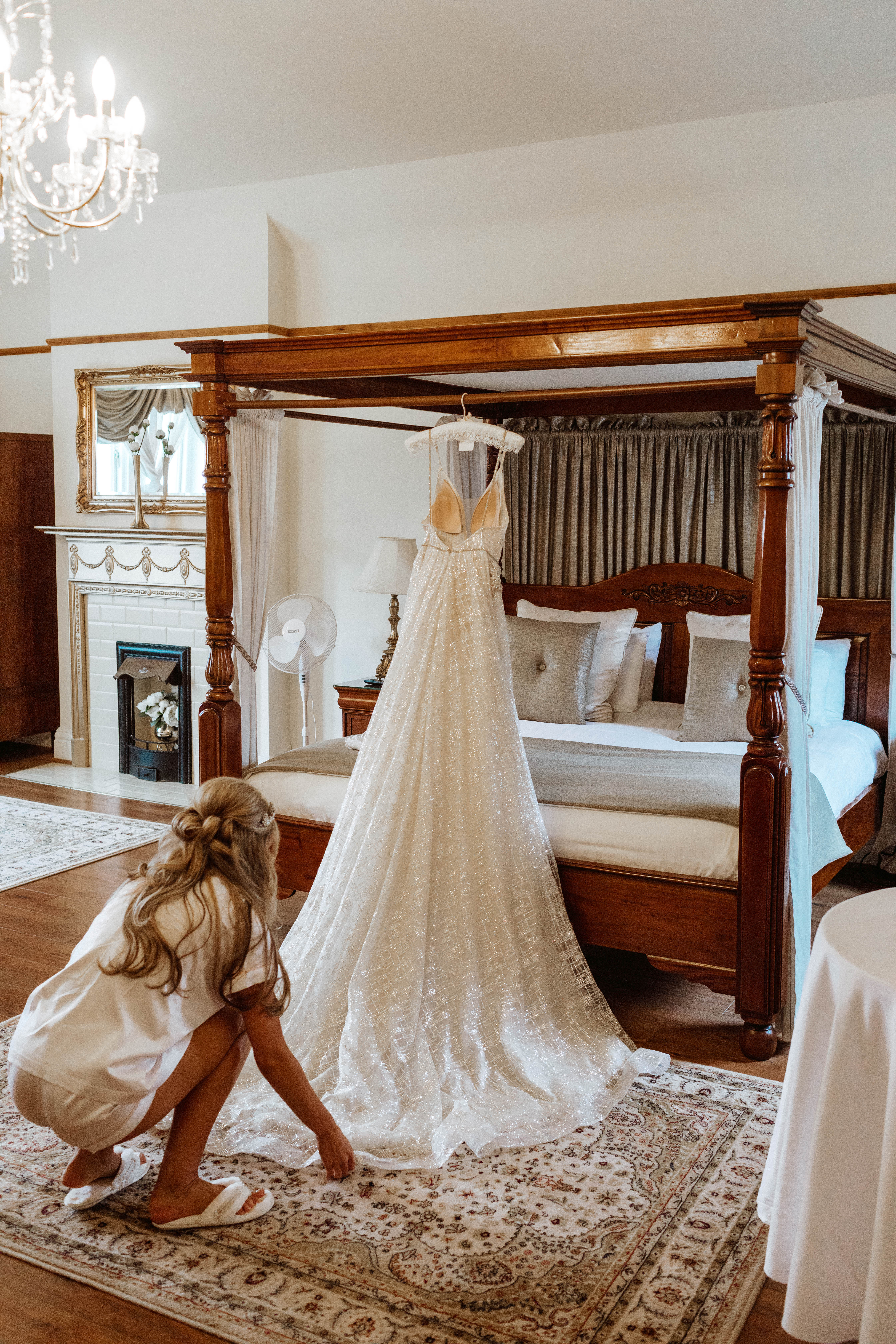 Which designer did you wear?
Berta – who else!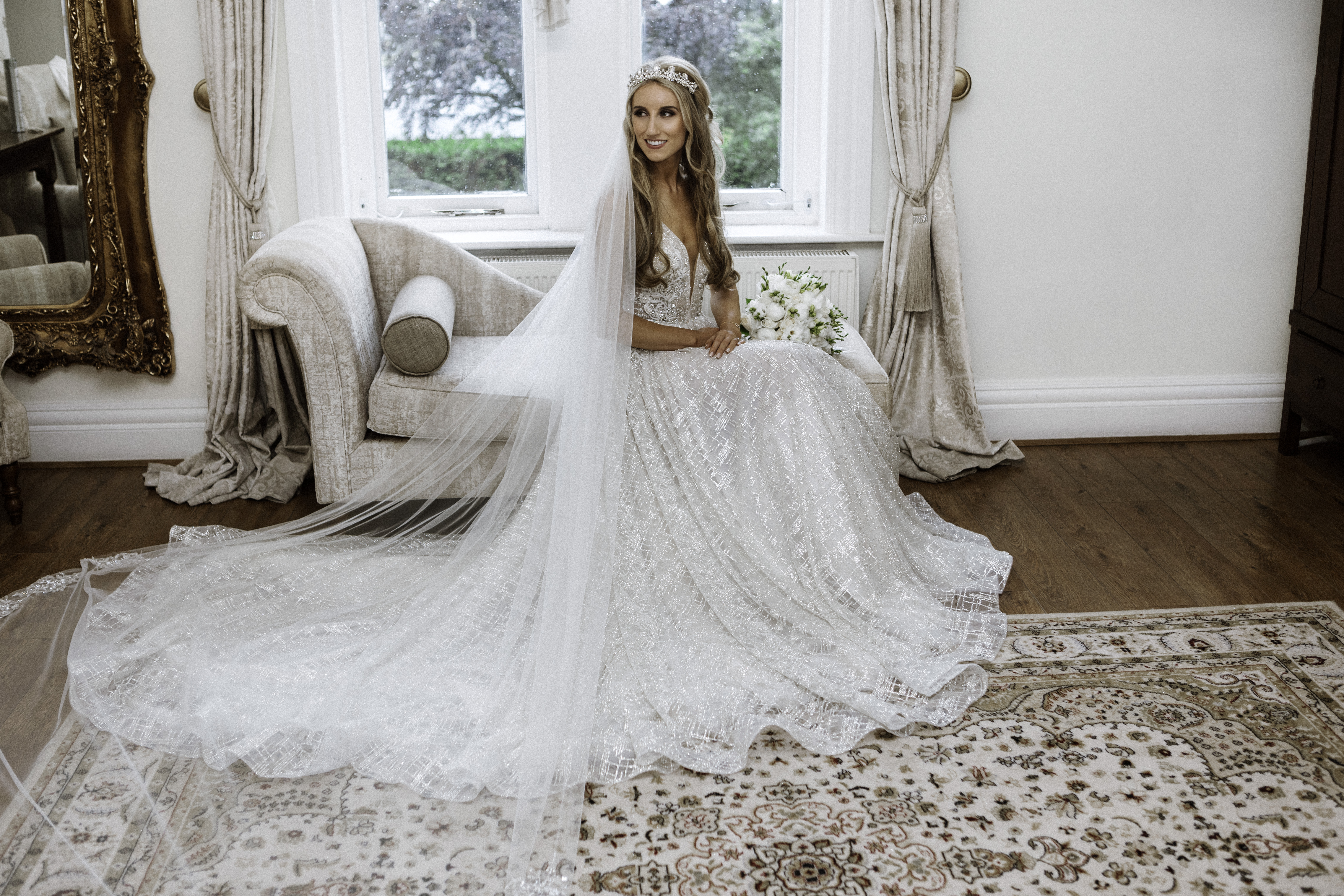 Where is the suit from? Why was it the perfect fit?
It actually took a lot more time and many more appointments to decide on Harrison's suit, than it did on my wedding dress!
It became apparent that Harrison would need a bespoke suit to ensure a perfect fit, so we headed to Harland and Collier in Liverpool and he settled on a black, mohair, 3 piece evening suit.
It was an amazing experience for Harrison, who was able to pick everything from his cloth, to his lining, to every minute detail on his suit i.e. how many buttons on the cuff. He also had his grandmother's initials embroidered onto his inside pocket, which meant so much to him and was a lovely way to honour her.
Harrison was also taught how to tie his own bow tie and was practicing every night on the lead up to the wedding, I think the fear of not being able to do it on the day was what he was most worried about in the entire wedding!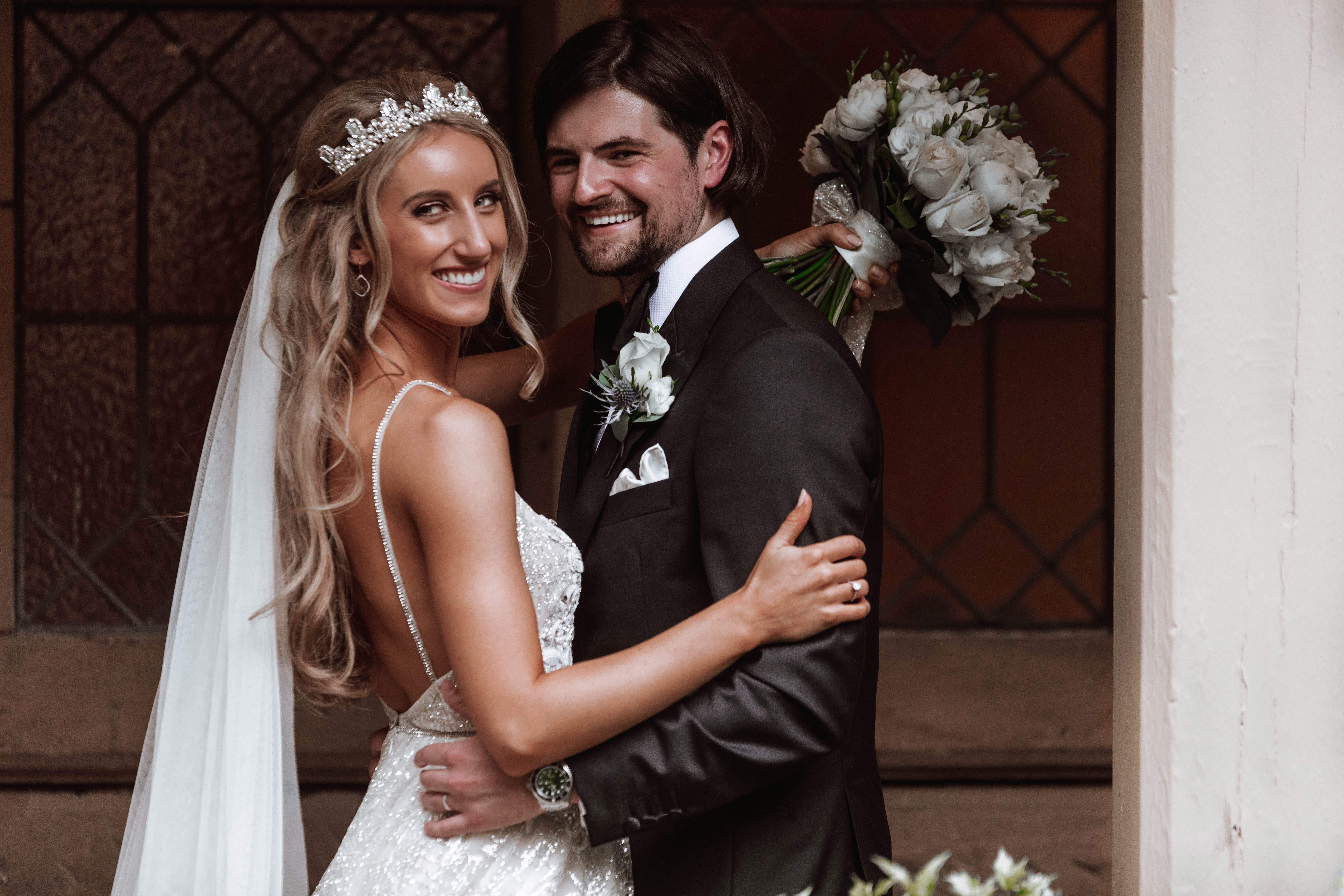 Did you have speeches? Who performed them?
We did. My Dad gave his speech prior to the meal and then Harrison's two brothers (his Best Men) gave their speeches before dessert.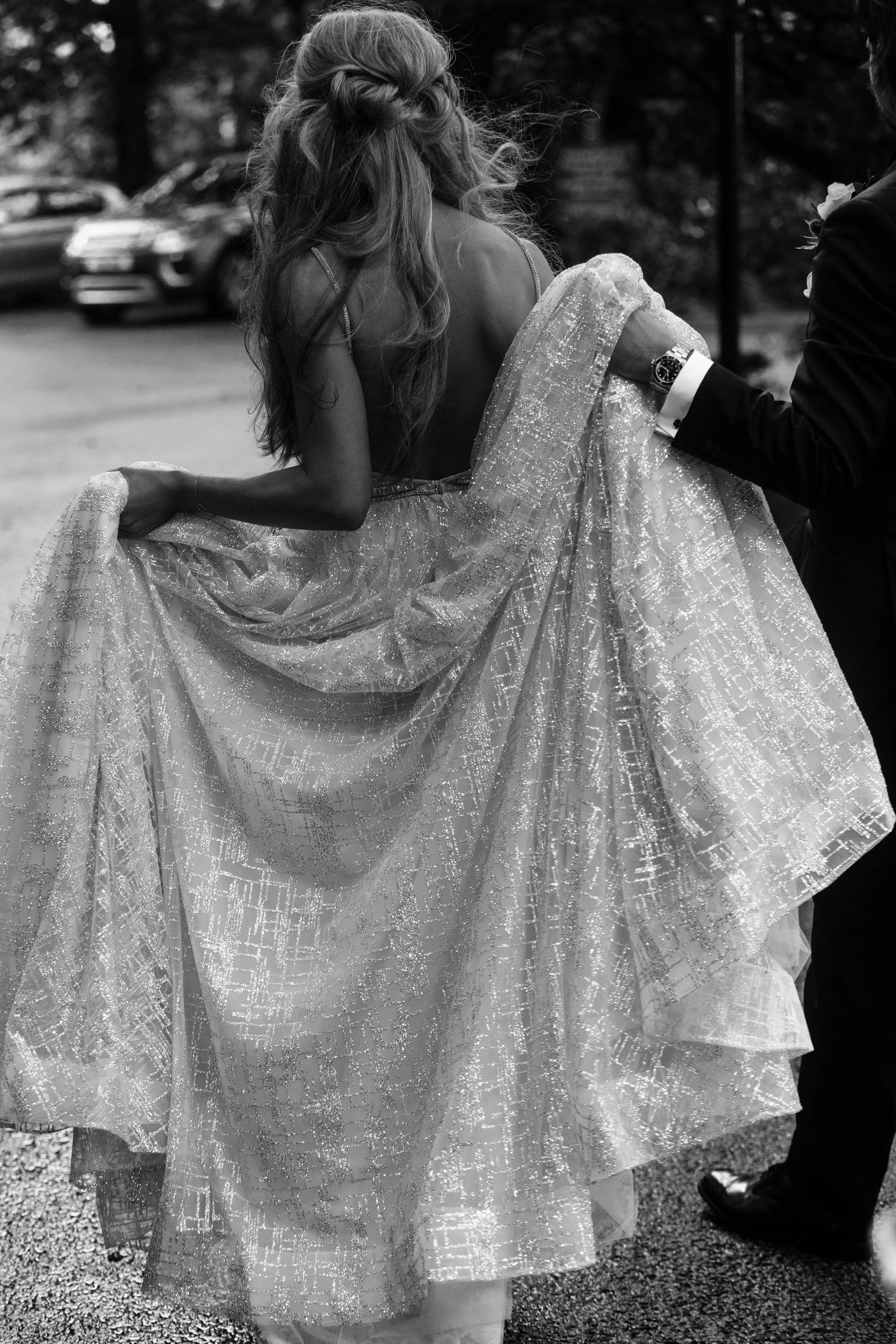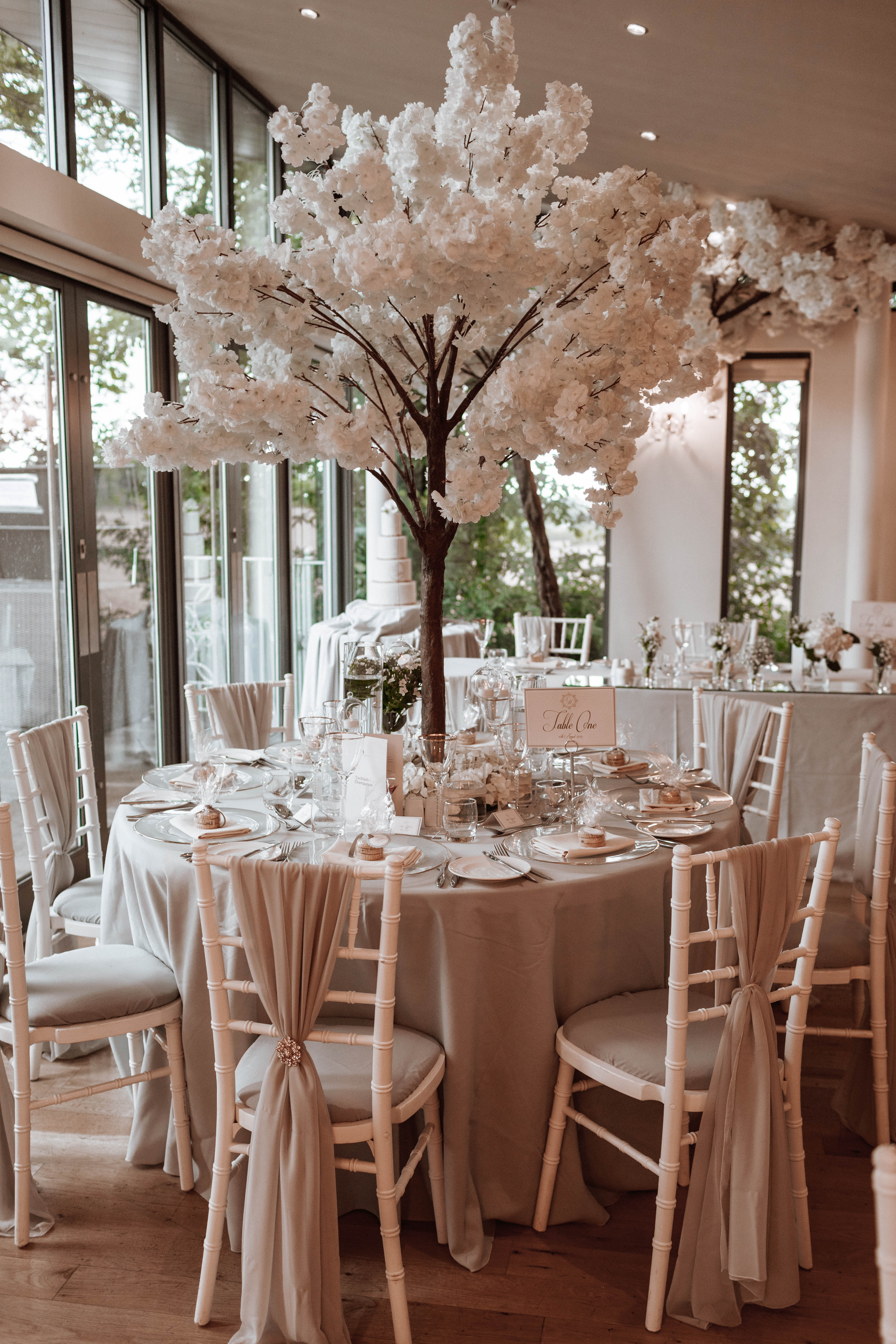 Did you have a first dance? What song did you choose and why? How was the performance?
Celine Dion – Because You Loved Me. I had actually dreaded the first dance, however the love in the room made it so special and we both loved it.
I saw Celine in Vegas a couple of years before and as soon as she started singing this song, I knew it was the one. I wasn't even engaged at this point..!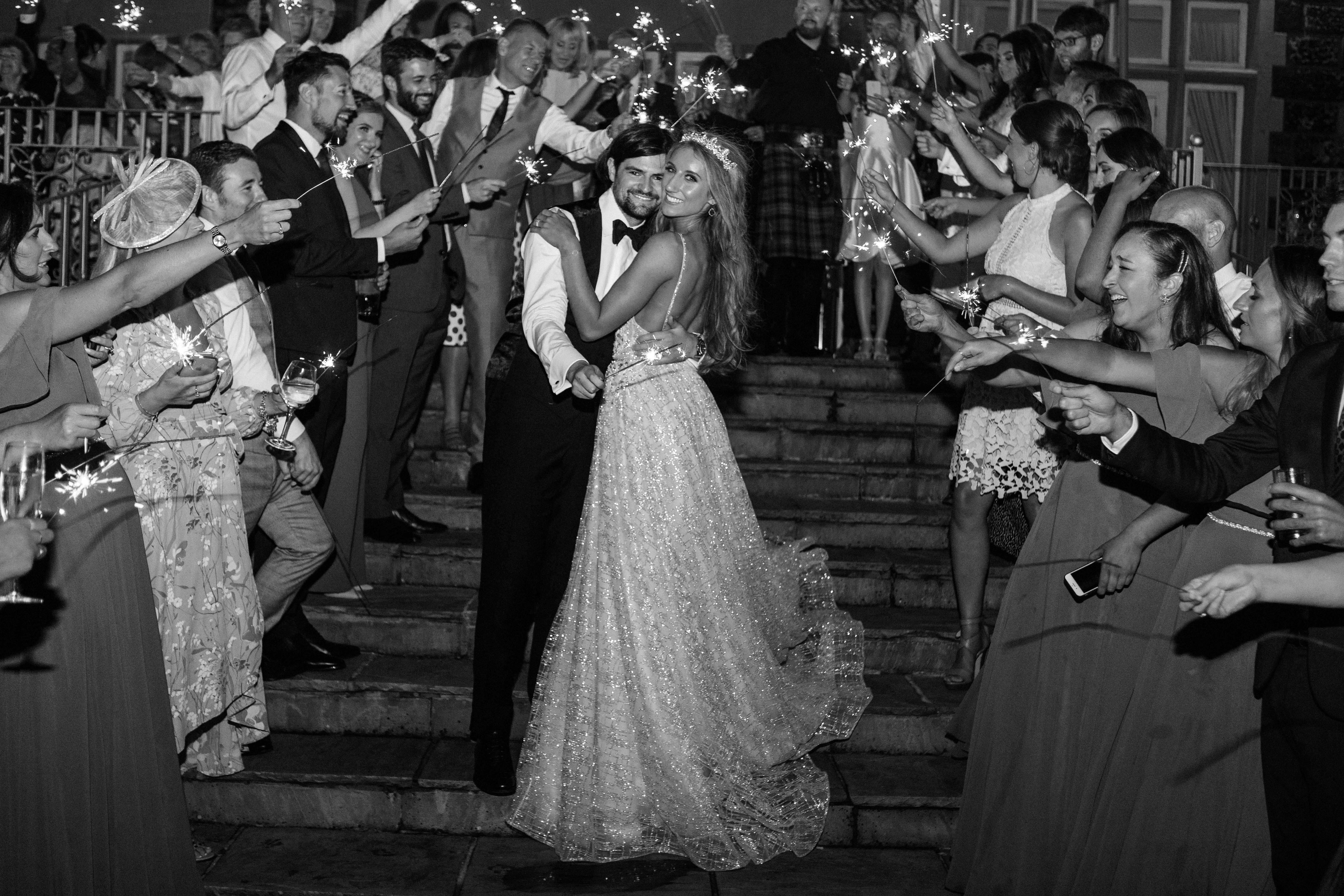 How was the party?
Absolutely amazing! It was such a worry to me that people wouldn't dance or have a good time, but the dance floor was packed until the very end.
Although we had a DJ, we made our own playlist, so I was very relieved that people liked it!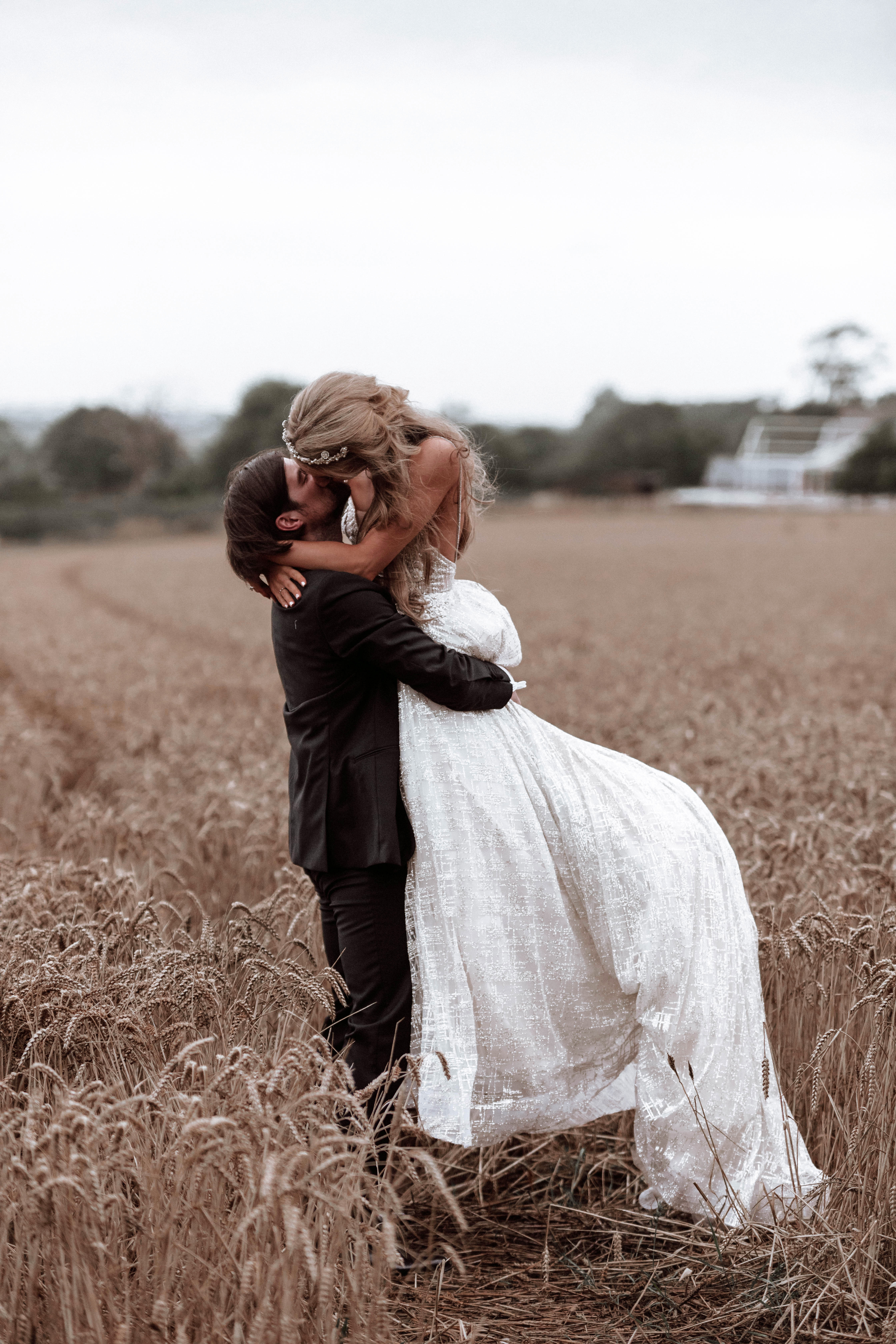 Wedding planning advice for brides to be?
Everyone will say it, but my top tip would be to try not to worry about anything in the lead up!
On the day you will be so wrapped up in the beauty of the day and the magical journey you are embarking upon, that you won't notice anything else. There really is no happiness like the happiness on your wedding day!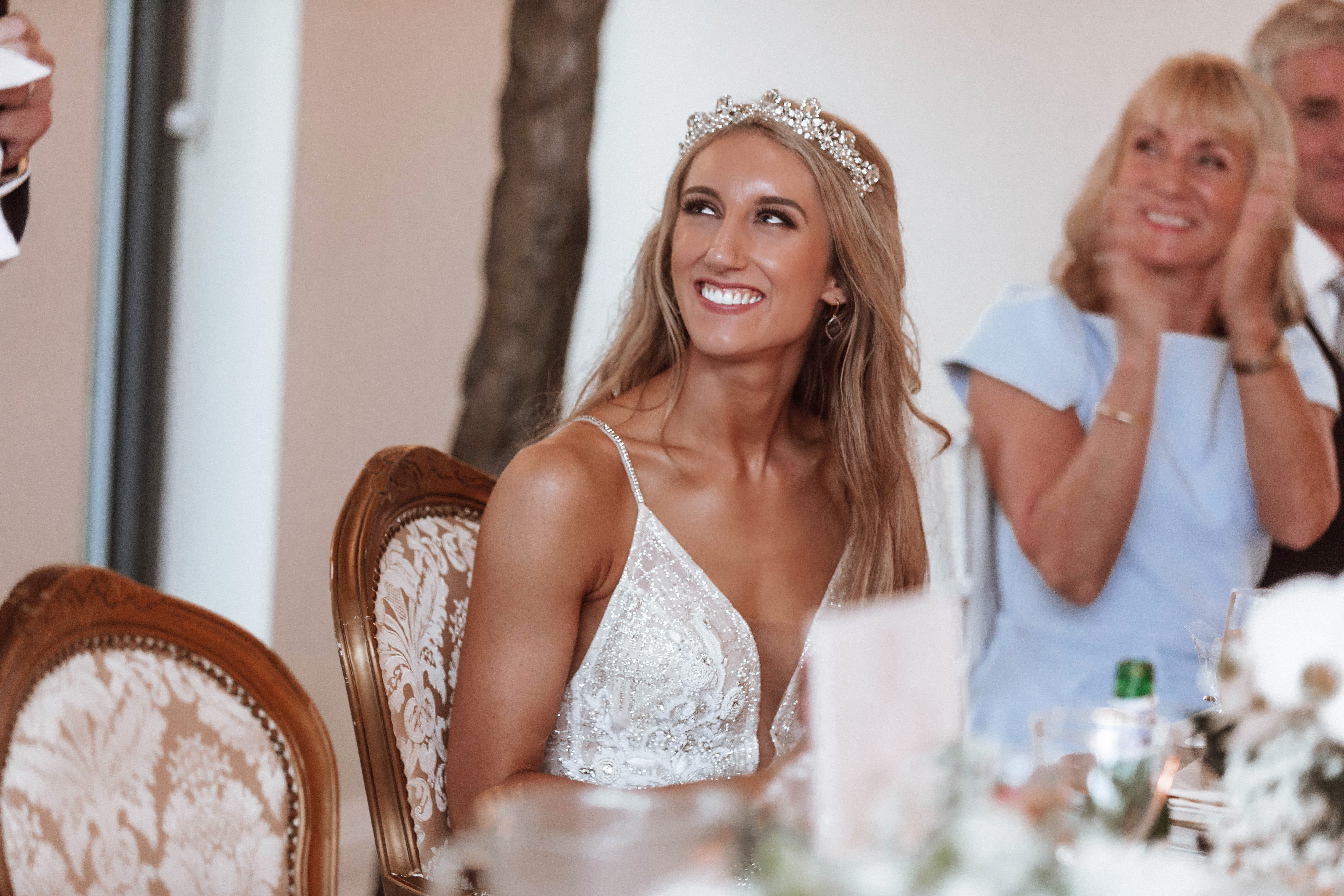 One moment you'll never forget :
The whole ceremony was perfection; I've never known a feeling like it.
I think for a lot of brides and grooms they are nervous to stand in front of a room of people and pour their hearts out. Harrison and I were no different, but I've never felt so loved and the only person I was aware of was Harrison.
We wrote our own vows and had three readings; my two brother's (one of whom cried the entire time) and one of my closest friends. It was an emotional ceremony and I couldn't have asked for anything more special.
The sparklers on the steps of West Tower were also absolutely incredible and I will never forget it. Our amazing photographer got the best photos!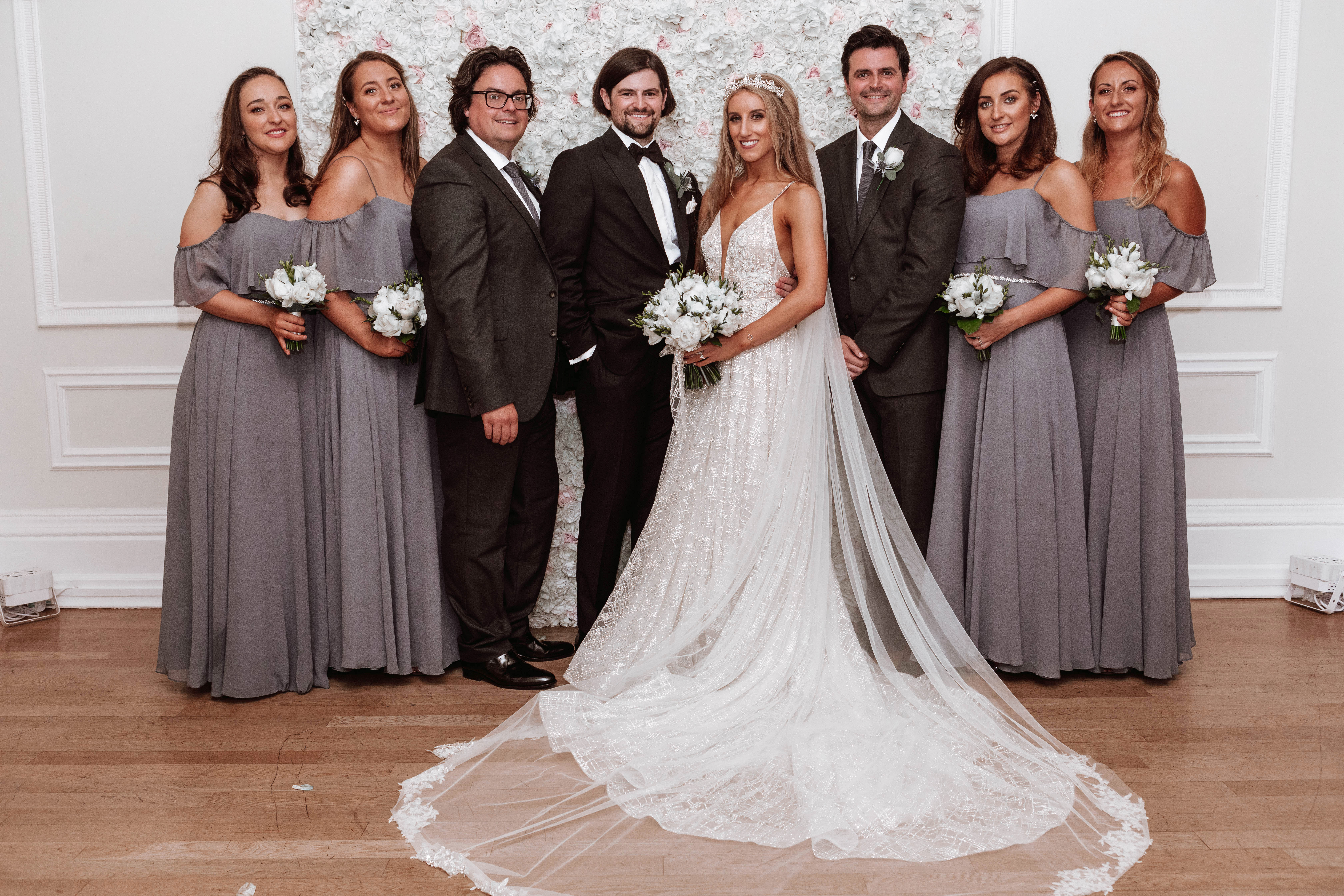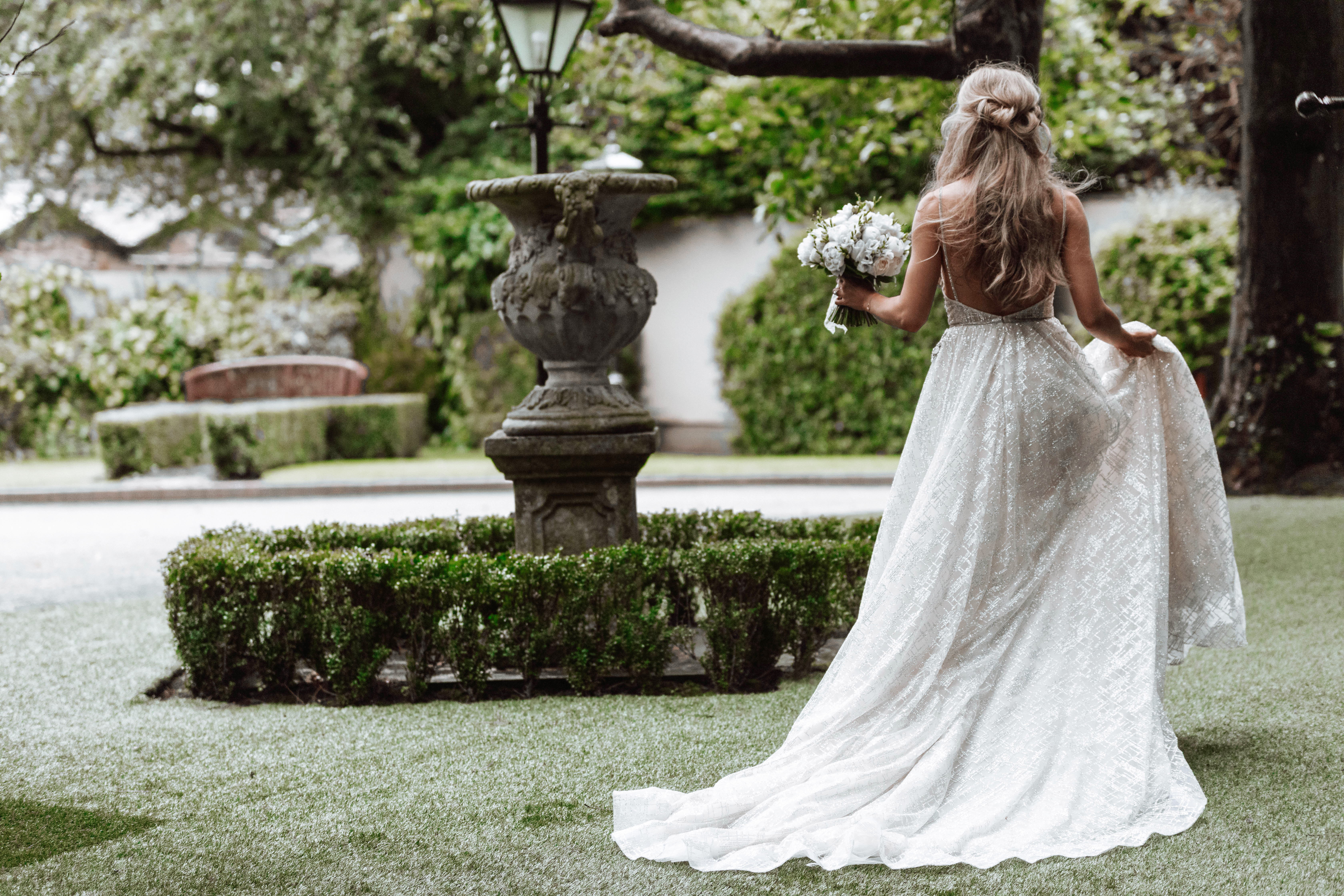 ❤️
Dress – Berta available at The Wedding Club Knightsbridge & Birmingham
Photography – Anna Fowler
Videography – Impressions Wedding Videography
Venue – West Tower Country House Hotel
Venue Dresser – Chairman Hire / Lily Rose Events
Cake – Pink Frosting Cake Company
Hair & Makeup – Tally Bookbinder
Shoes – Valentino
Jewellery – Monica Vinader / Tallulah's Trinkets (bespoke)
Suit – Harland Collier
Bridesmaid Dresses – Hayley Paige
Flowers – Flower Design Events
Music – Northern String Quartet / Steve Mitchell