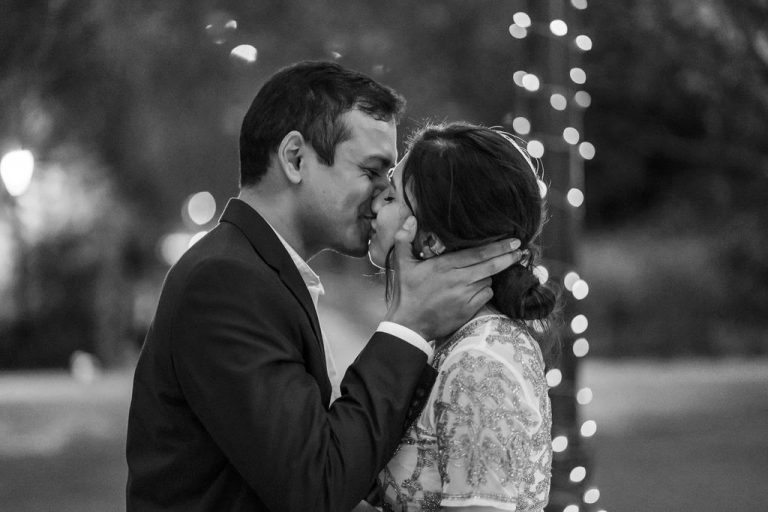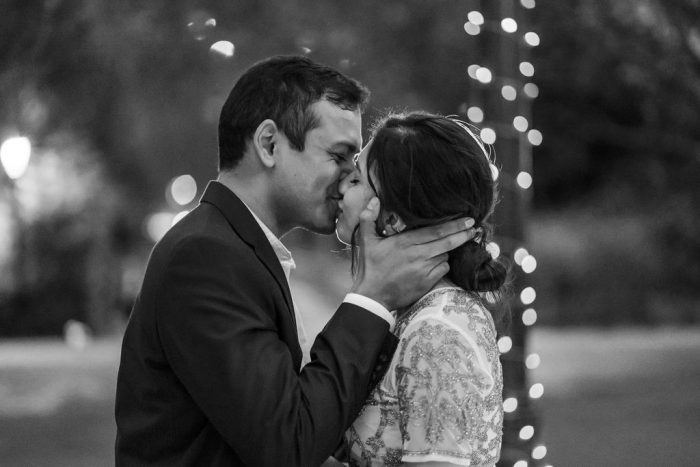 How To Team Your Wedding Theme With The Right Photography Style
A guest blog by photographer David C. Photography
Every wedding is as unique as the couple and their love story.
Creating a bespoke wedding theme is often considered an important aspect of planning your wedding. It will help create a particular atmosphere and a very personal experience for the day. Choosing the right photographer to capture your day in a style that will best showcase your wedding theme can often be confusing and challenging.
So, I've put together a helpful guide to help match different popular wedding themes to photography styles. Nevertheless, an experienced and creative photographer will be able to easily adapt their style to each wedding theme, lighting and setting.
Romantic Touch
While there is certainly plenty of romance at every wedding, a 'romantic' wedding theme is often reflected in the subtle touches and details throughout the day.
Imagine rich colours paired with subtle pastel accents, statement floral arrangements, candles, and thoughtful personalised decor without being too cliche. During the wedding, you would want the photographer to capture all these details and the venue in all its beauty.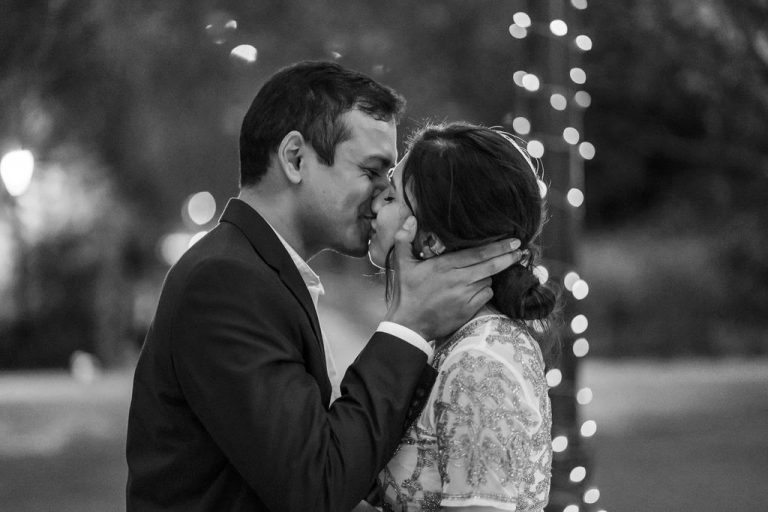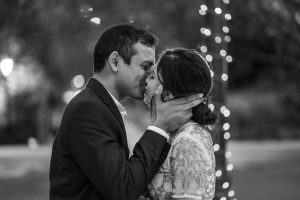 The romance of the day will always translate well into the photography and especially the emotion in the couple portraits. The photographer will often work with the couple and try different poses such as holding hands, kissing and embracing for a variety of close-up and distance shots.
Consider allocating time for photography at different times of the day, for instance in the evening with muted lights and candles in the background creating stunning 'bokeh' effects. The romance will be reflected in the way the images are edited too, such as adding a bit of softness, beautiful classic black & whites, and a cinematic feel.
Contemporary Luxe & Glamour
Couples going for a contemporary luxe theme often choose to celebrate their nuptials in an iconic and grand venue such as a luxurious hotel, villa or chateau. Venue decor tastefully arranged with opulent tones, crystal, and metallic accents. Playing to the venue's heritage and glamour, a black tie dress code may be appropriate for the reception.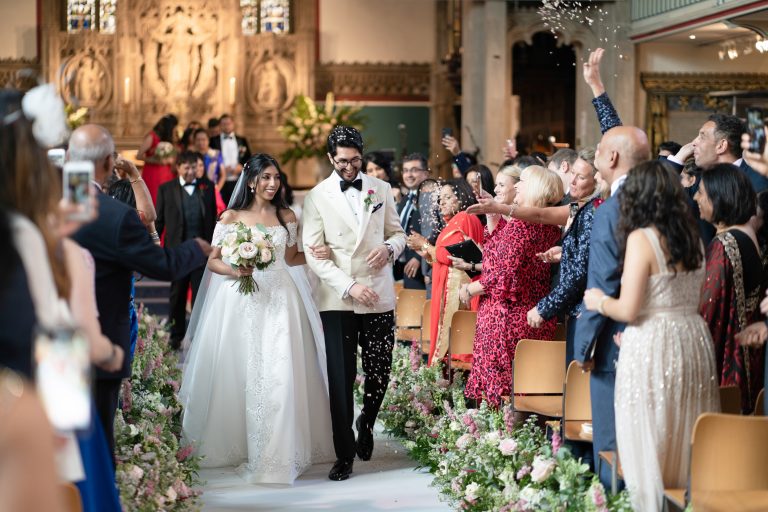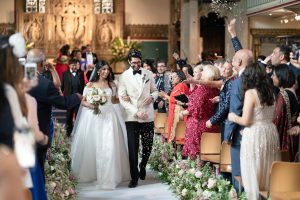 Couples in favour of the glamorous feel to the day will often expect the photographer to capture beautiful editorial-style portraits, being bolder and more confident with the poses. Channeling high end fashion influences, the photography will be confident and even dramatic, yet creating timeless images you'll treasure for years to come.
Rustic Boho Chic
Trends aside, most couples these days tend to focus on enjoying their day and having fun with their closest friends and family in a relaxed setting. There are many beautiful examples of modern rustic and boho style weddings both in an outdoor setting and venues that provide the right vibe to create this atmosphere.
This look is usually reflected throughout the day in the details surrounding the aisle, table settings and venue decor in subtle earthy tones and natural materials.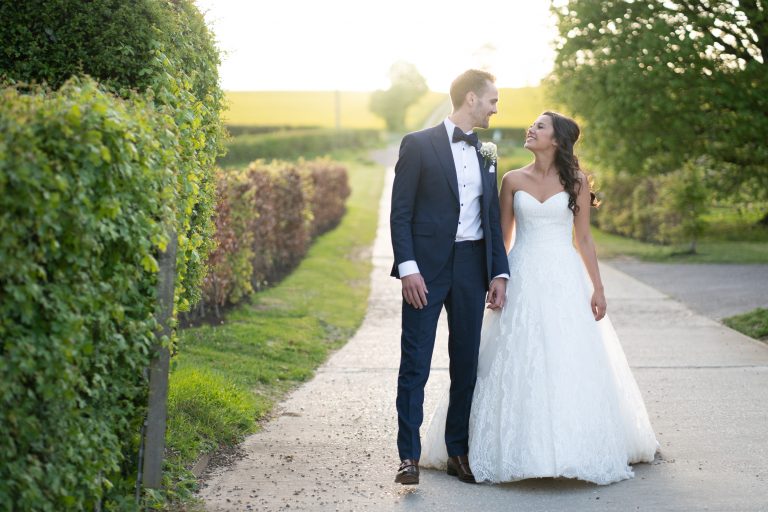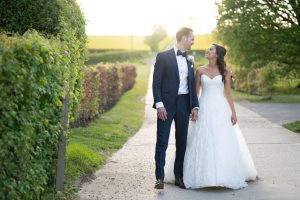 The photography during the day can match this style with creative reportage, candid photos for a more relaxed feel. For this reason, the photographer may shoot from further away for very natural looking photos of the couple and the guests. Make sure you take advantage of the magical golden hour for some stunning sun-lit couple portraits.
Garden & Outdoor
Outdoor-loving couples will often favour garden-themed weddings, it's a chance to get creative with the florals and perhaps choose a beautiful venue that can host a reception in a private garden area. Outdoor weddings certainly rely on the weather in the UK, and for that reason many couples opt to travel abroad for a destination wedding and pretty much guaranteed sunshine.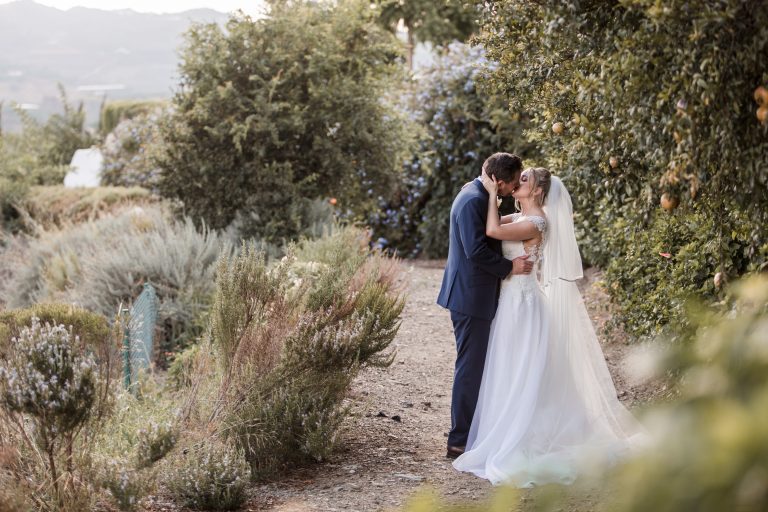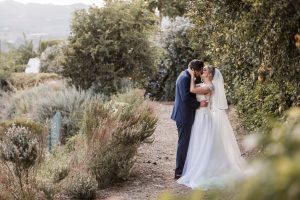 Regardless of the location, garden weddings have beautiful lighting that the photographer will want to take advantage of. And even if the weather does take a turn for the worse, there are amazing off-camera flash techniques that can be used to create stunning effects in the rain.
The lush surroundings will surely play an important part during the portrait session and you may take a walk around different garden areas of the venue, returning with a variety of photos. Floral arches, greenery, and foliage can all be used by the photographer for unique angles and framing.
David Christopheris one of London's leading luxury wedding photographers with over a decade of experience capturing couples and their love stories from across the world.
Keep in touch & find more wedding photography inspiration on David's Website and Instagram feed.
❤️
Photo Credits: