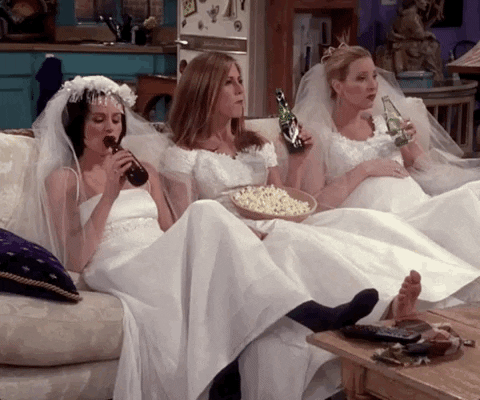 Which Friends Character Is Your Bridal Style?
Considering it started 26 years ago, it's pretty amazing that the discussion of who is who in Friends is still being had around dinner tables, in offices, Whatsapp groups and parties, but have you ever considered which of the girls is closest to you in fashion terms? Bridal fashion to be exact.
Read through the descriptions below and choose the one most fitting to you, after that scroll to the bottom and find out whether your wardrobe syncs most with Rachel, Monica or Phoebe, and in turn which of our showrooms is best suited to your style!
Side note – They all look fabulous, there are no losers here.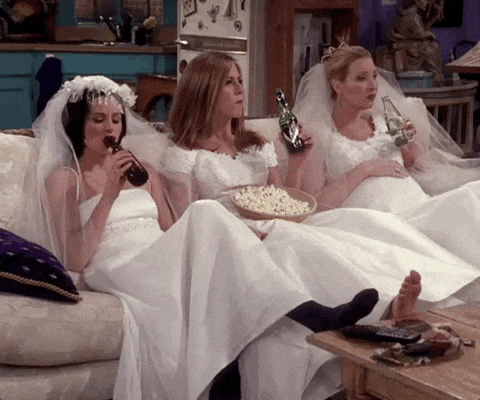 1.
You love a classic cut, a little feminine with a strong structure. You want to look pretty, but you also want to look powerful. A figure hugging shape that is opulent and an elevated version of your style, but with enough room to have a slice of wedding cake, too. You'd like to find your dress in a chilled out atmosphere, but also somewhere with a healthy sale section in the back.
2.
You want to look cool and stay true to your style. Effortless yet luxury. Being comfortable is key, as you will want to make shapes across the dance floor at the wedding disco, however you also want to look gorgeous while doing so – your stand out type of gorgeous of course. You like to accessorize and want some statement pieces to finish off your look. You'd also like a sustainable option if possible.
3.
You'd wear your heart on your sleeve if you could…is there a dress with that design? You want to look glam, but unique. You love fashion and appreciate the high calibre quality of the finer things. You're not afraid to be bold with your choice and you've done your research. You wouldn't mind the option of one dress having the ability of becoming two for a stylish mid-wedding outfit change with the 'ooooh!' factor.
Results
If you picked number 1:
You got Monica – You know what you want and how you want it. Decadent materials and cuts are just what you are looking for. You love high quality things and cannot wait to celebrate with your loved ones.
The best TWC showroom for you may just be our original edit in Birmingham.
This showroom has an array of luxurious designers including: Berta Couture, Muse by Berta, Rue De Seine, Milla Nova, Suzanne Neville, Yolan Cris, Jenny Packham and Temperley London.
Our Birmingham showroom is also set in the iconic shopping and lifestyle destination right in the town's centre, the perfect place to have some dinner and cocktails after your appointment by the canal side.
If you gravitated to number 2: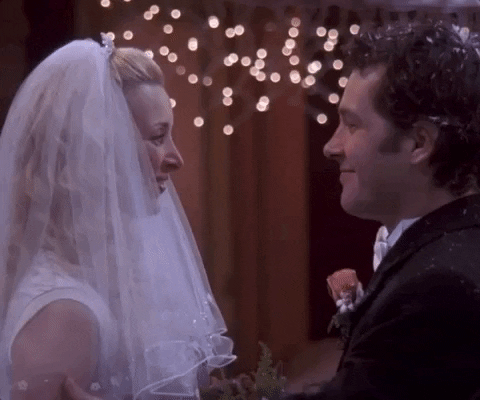 You got Phoebe – Bridal jackets, designer headbands and a selection of sustainable styles fit with your ethos perfectly. You aren't afraid to go against the norm and by our standards, there's nothing cooler than that.
We recommend our South Kensington showroom.
This showroom features incredible designs from: Costarellos, MUSE by Berta, Berta Privee, Bliss Monique Lhuillier, Savannah Miller, Atelier Pronovias , Alexandra Grecco, Rita Colson, and Temperley London.
Our South Kensington showroom is just around the corner from a gorgeous selection of al fresco restaurants and if you wanted to add some extra fashion culture to your day, we are 5 minutes away from the V & A, too.
Saw yourself in number 3: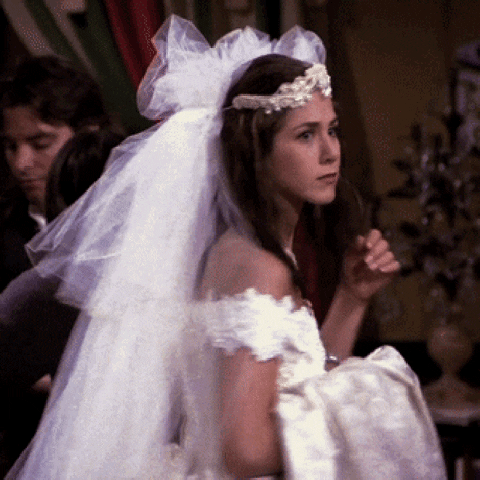 You got Rachel – Having an array of world renowned designer names all in one room is just how you want to spend your bridal shopping journey. You want to look absolutely fabulous on the big day, so that you have no worries or last minutes panics while getting ready and can let yourself be consumed by love in the best way.
We think Knightsbridge is the showroom for you.
This showroom has flawless styles from: Zuhair Murad, Carolina Herrera, Berta Couture, Naeem Khan, Tony Ward , Maticevski and Steven Khalil.
Fancy some more luxurious shopping after visiting the showroom? Harrods is our neighbour!
Want to book an appointment with us? Click HERE!
Photo Credit:
Photo: NBC/Neal Peters Collection
Giphy