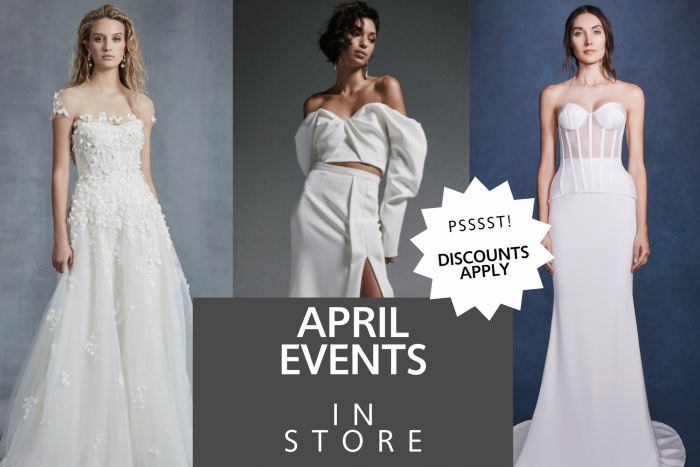 What's In Store? April 2021
The showrooms officially re-open next week and we are thrilled to be hosting six events throughout April!
Here are our top looks coming to the showrooms from various collections.
Trunk Show: No.37 South Kensington | 23rd April – 2nd May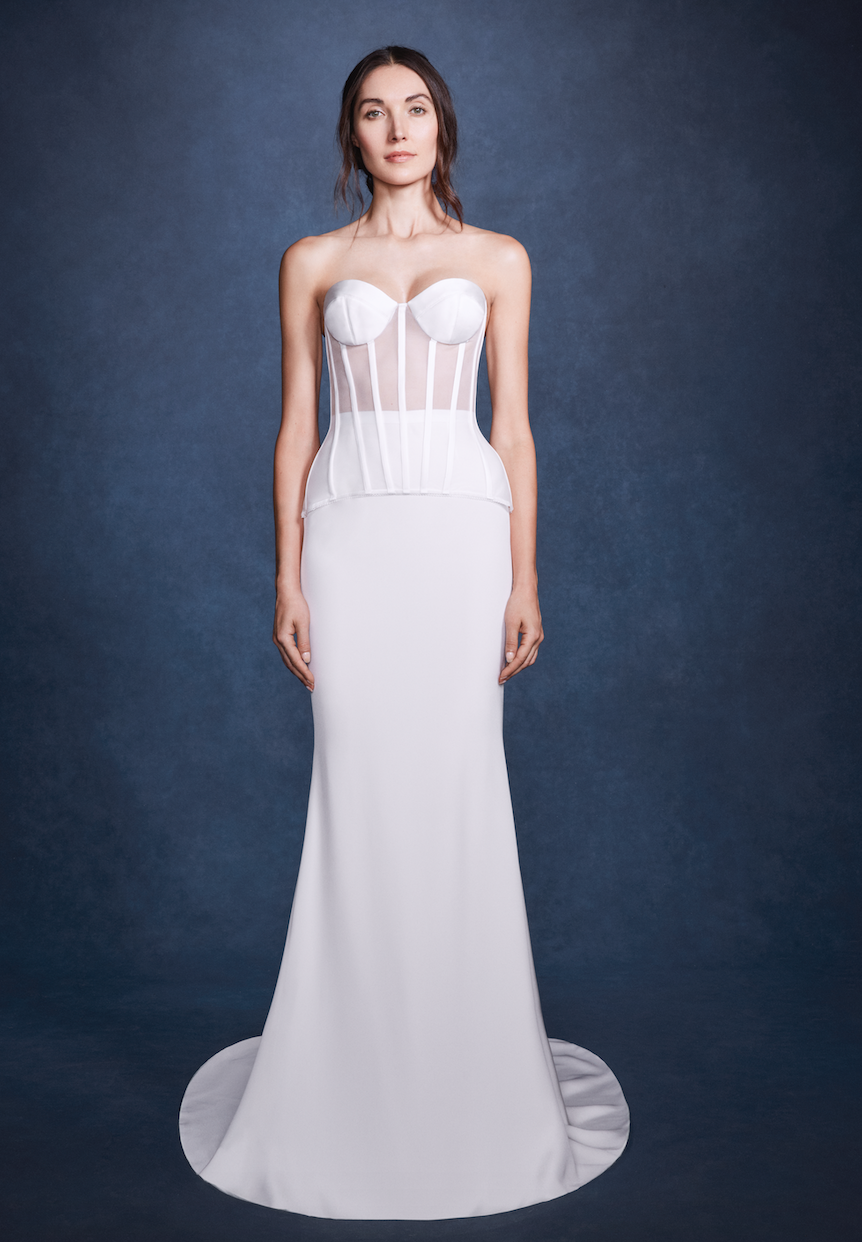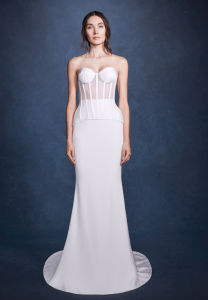 This slimline soft fishtail, with exposed mesh corset and sweetheart neckline oozes elegance, yet provides a strength and fresh take on the traditional fishtail style. This gown celebrates the female form and draws the eye in to accentuate the waistline, yet crafts and demure sophisticated silhouette. We get serious warrior woman vibes, but of course keeping it bridal.
Pop-Up: Knightsbridge | 16th April – 25th May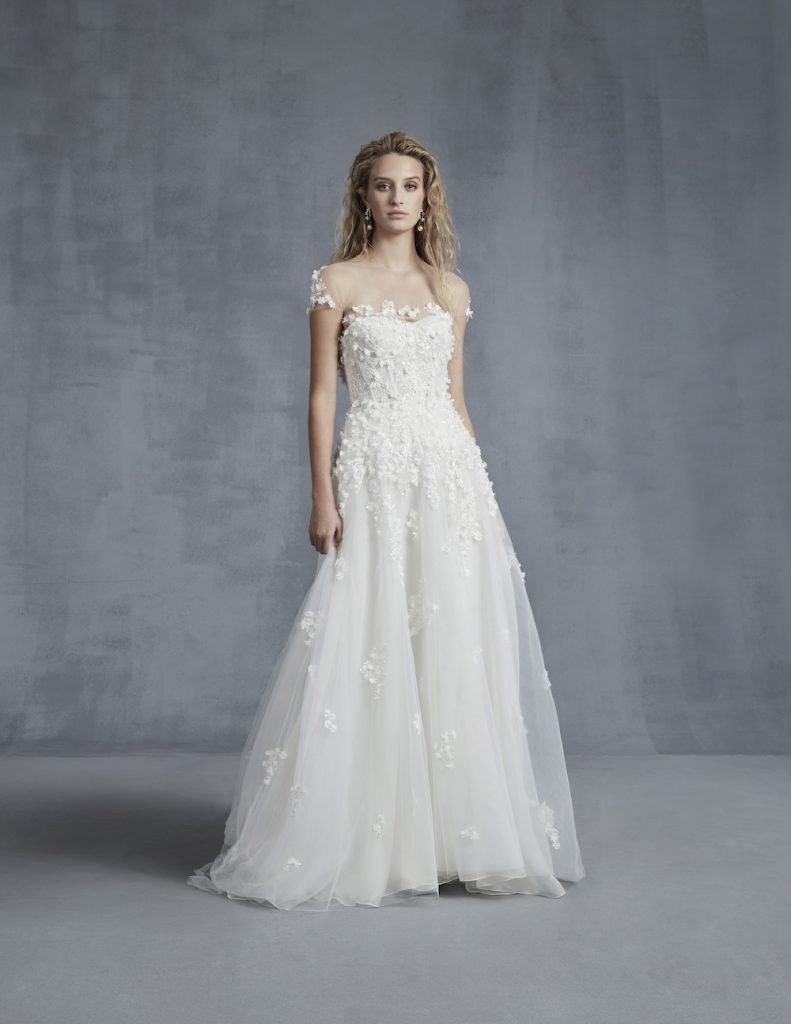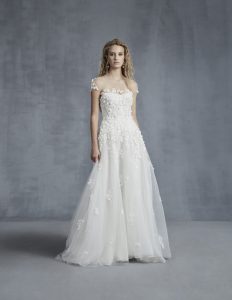 Inspired by the cherry blossom peppering the avenues at this time of year? This Ines Di Santo illusion neckline, whimsical soft A-line covered in 3D flower applique, could be the dress for you.
A romantic soft tulle skirt provides a delicate canvas for the scattering of applique, which is contrasted by the tightly encrusted bodice. The bodice is supported by flower applique mimicking off the shoulder straps forming an optical illusion to hide the sheer mesh that adds comfort and a feeling of security. This dreamy gown looks like it has stepped out the walls of the secret garden and is a botanical beauty.
Trunk Show: Knightsbridge | 23rd – 25th April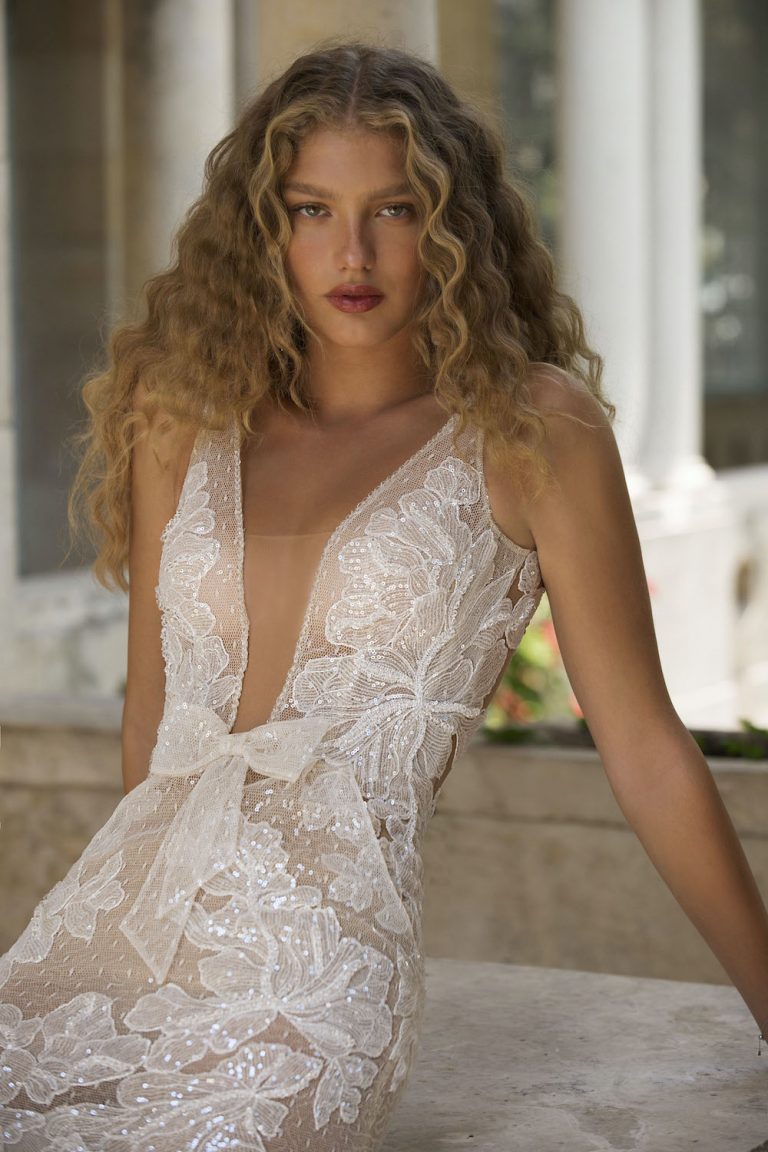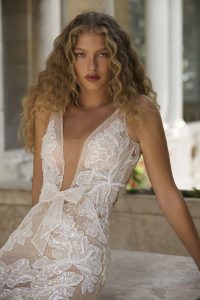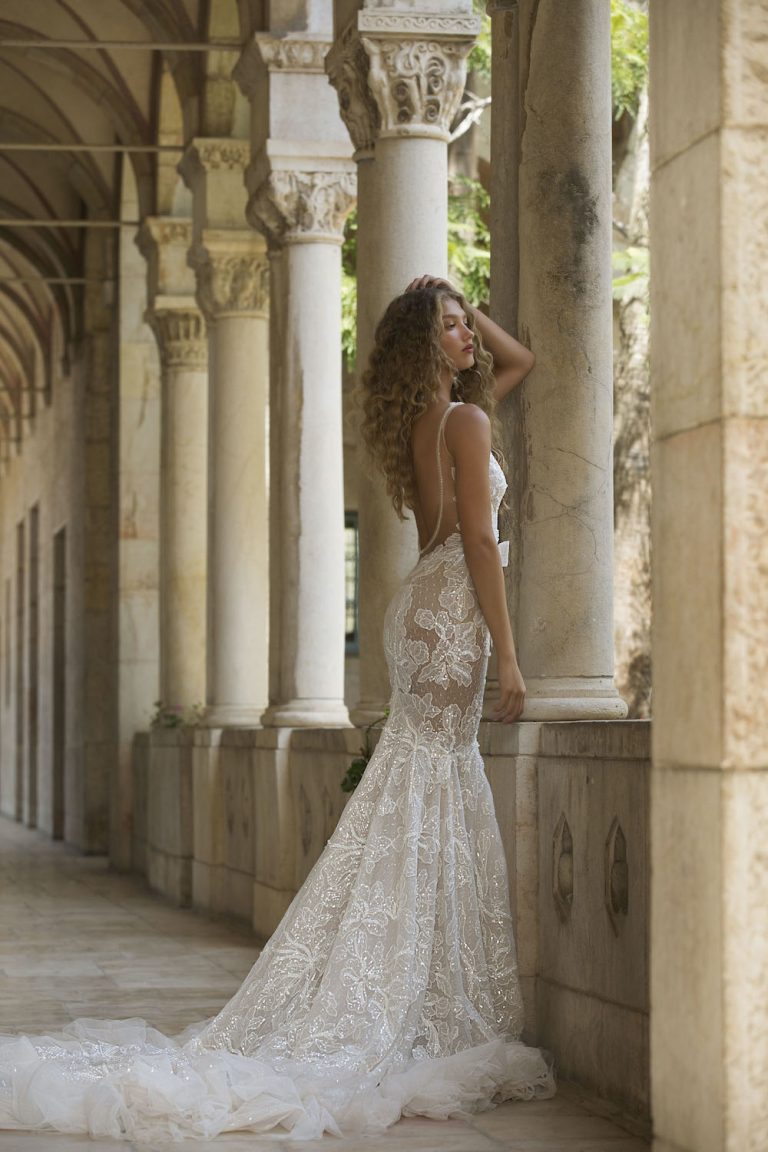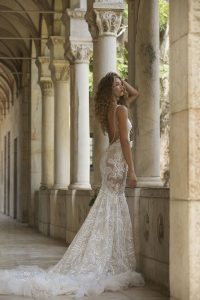 This summer sparkle sensation with a plunging neckline, waist bow detail, is Berta at their best.
This fit and flare nude base gown with sequin showcases the body, whilst providing the drama of a full cathedral length tulle train, guaranteed to bring drama to any aisle. This dress is full of details, certain to create a photo moment from any angle. One of our favourites is the impossibly low scoop back with a delicate trim.
Trunk Show: No.37 South Kensington | 16th – 18th April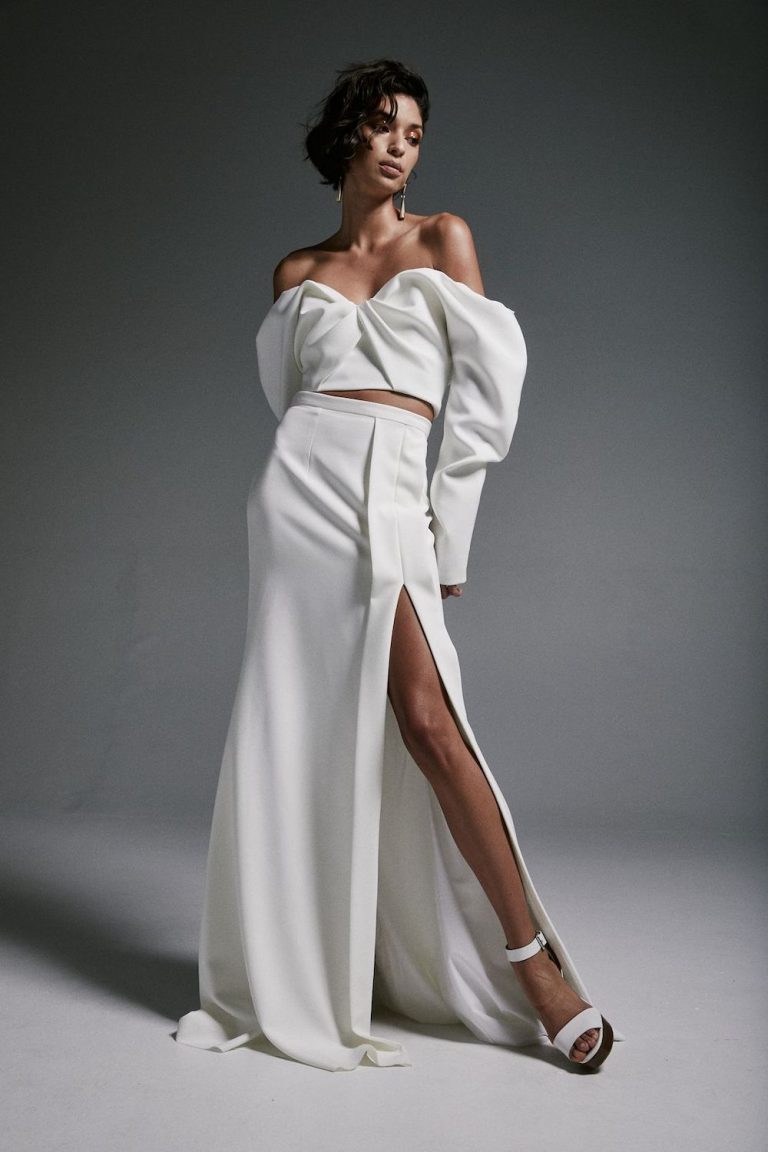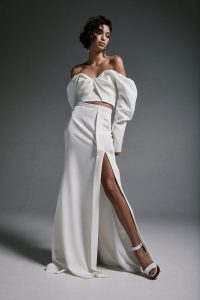 This two piece high-waisted skirt with thigh high split and bandeau top with voluminous full-length sleeve is an example of modern bridalwear at its finest. With warmer weather on the horizon and micro-weddings still on the agenda, the cool and edgy choice for bridal gives us sex and the city vibes that we cannot get enough of.
Trunk Show: No.37 South Kensington | 30th April – 2nd May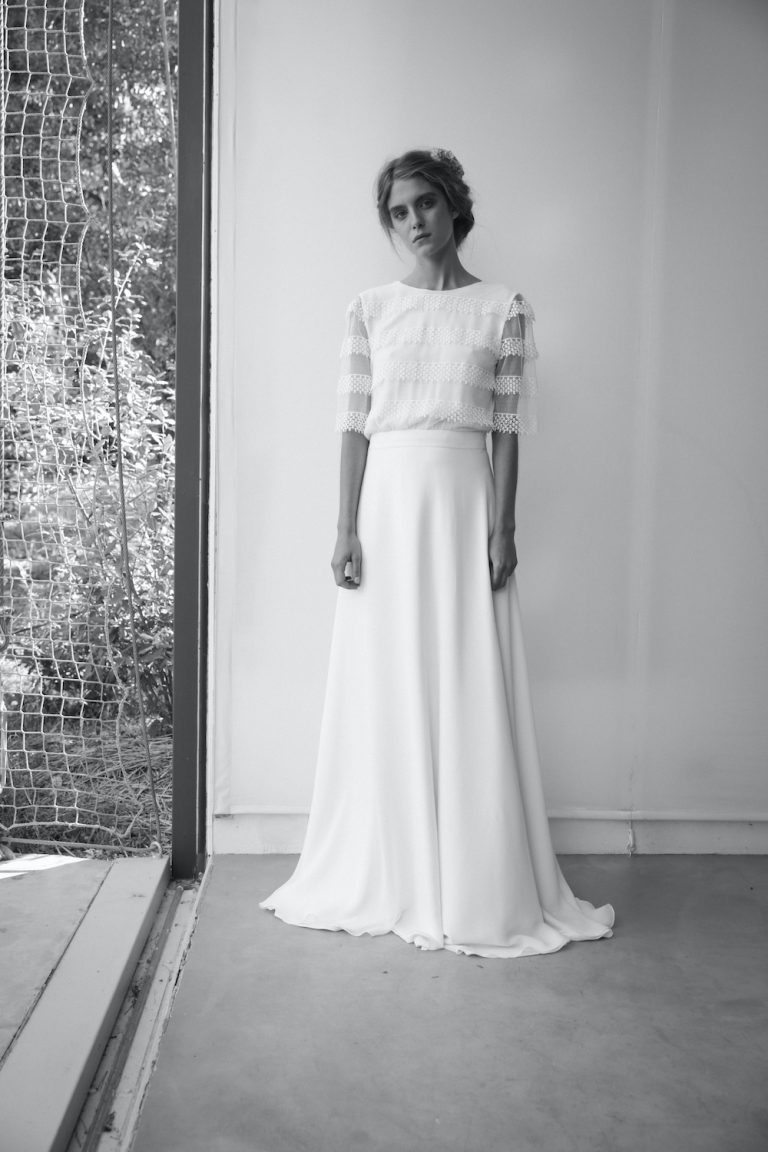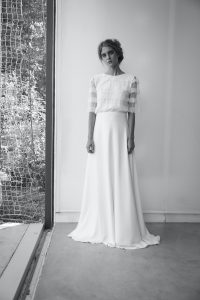 This Donatelle Godart dress is an example of effortless, bridal cool.
This gown alludes to the idea of being a two piece with a chic, flowing A-line skirt, perfect for being picked up by the wind in a classic English garden wedding. It's paired with a half sleeve round-neck relaxed lace bodice.
In a stray away from a traditional lace top, interest is created by four horizontal stripes of lace, which evokes the feeling of a summer knit. This look is perfect for an understated bride, looking for comfort with a nod to tradition, but with her feet firmly planted in the 21st century.
Trunk Show: No.37 South Kensington | 30th April – 2nd May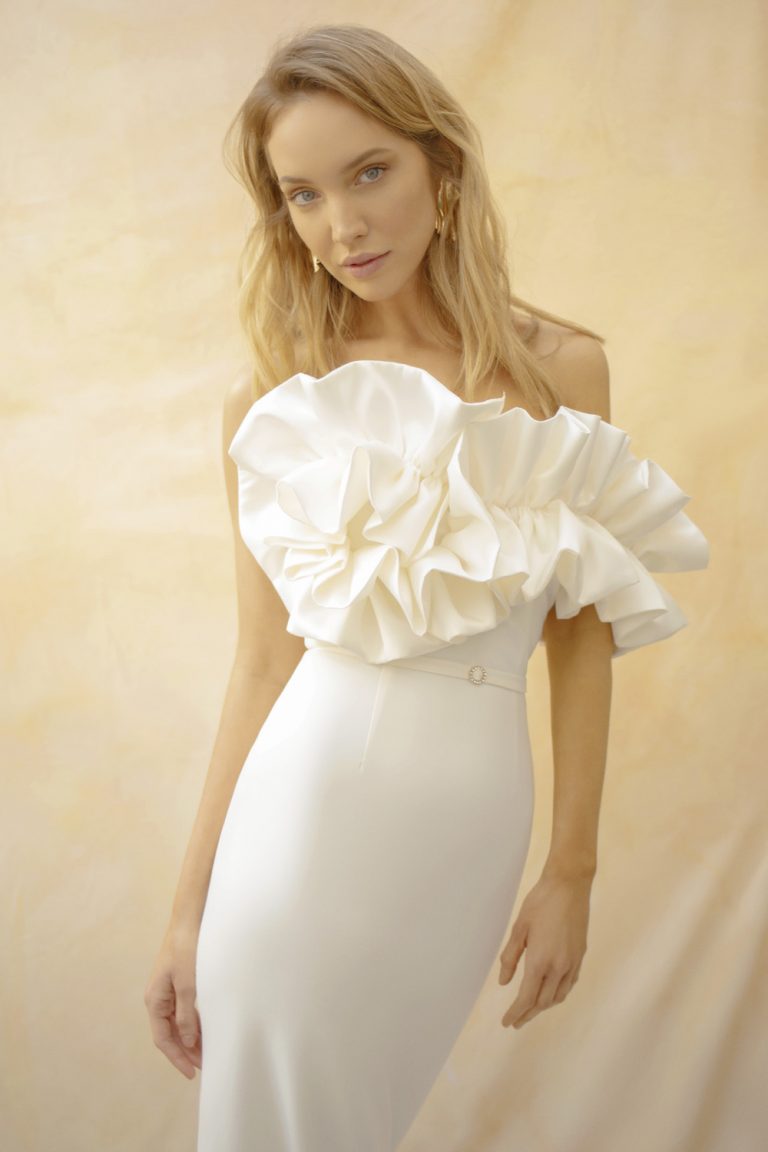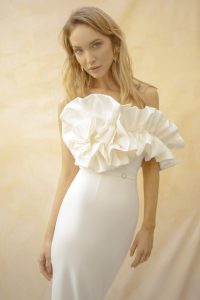 Have your very own romance in ruffles, in this ultra sophisticated Nicholas Montanegro gown.
This slim fit silk crepe gown skims the body perfectly, with just the right length puddle train to compliment the look. A thin belt and accompanying sparkle buckle detail provides a complementary balance to the oversized one shoulder, or should we say arm ruffle. This gown is a timeless showstopper, with an added va, va voom from a textured ruffle and we adore.
❤️
Call us on +44 12 1440 8276 for further info and/or to book an appointment.