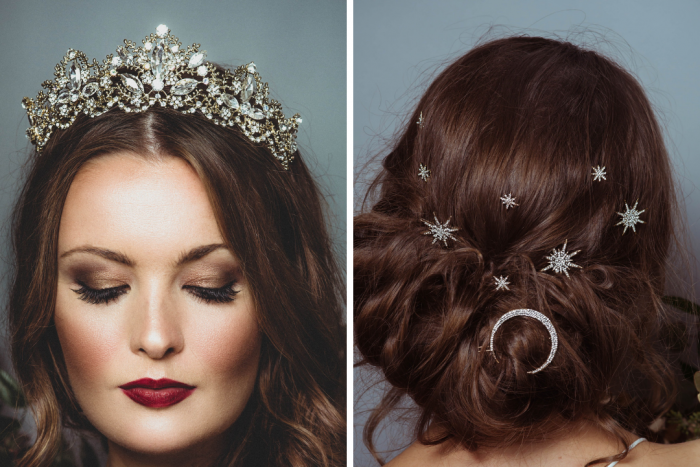 Accessories: What To Wear & How
So, you've finally found THE dress and now you need to accessorize, but don't know how?
Stop right there – no more stressing! Here are some hair, earring and combo styles from our go-to girl when it comes to accessories, Victoria Percival, that may just be the perfect fit for your big day. No need to thank us.
❤️
Team Hair Accessories:
Victoria Percival has us wanting to wear glam hair accessories 24/7 with her royal and celestial collection. So, it's no surprise that many of our brides wear at least one of her pieces on their wedding day.
If you're of the boho bride variety, hair accessories add a relaxed bit of sparkle – think long beachy waves pulled back with a little flower crown, or for shorter do's, Percival's clip in stars and crescent moons look effortlessly chic with the hair braided and teased out at the back.
For weddings with a sprinkle of pizazz – why not take inspo from our Gatsby and Grecian weddings on Pinterest – for these themes, accessories are a must!
If you're after a sleek, elegant look to enhance your style, we recommend Percival's tiaras and golden leaf crowns. Princess vibes all day long!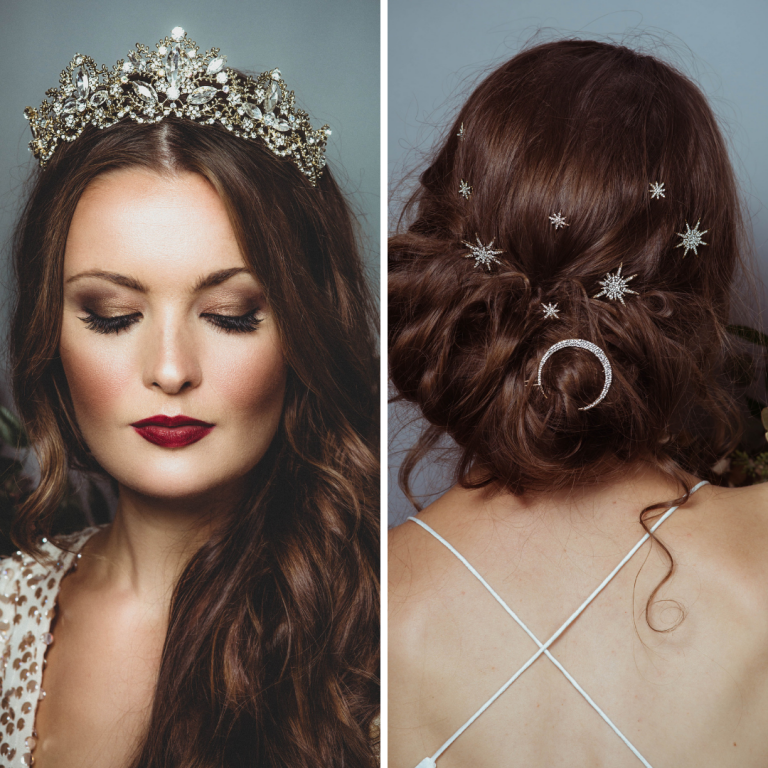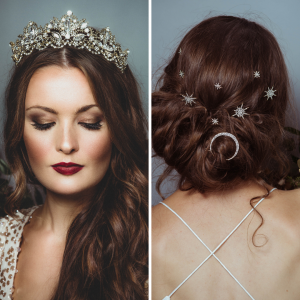 Team Earrings:
Looking to add a little 'umph' to your style, but not feeling the tiara trend? Earrings are key.
Victoria Percival's star and crescent earrings subtly add glamour to any aesthetic, and while they are fashion-forward, they are also super practical and comfortable to wear! Once they're in, they're in!
We're totally into up-do hairstyles or half up, half down when it comes to showing off your earrings to create a fabulously defined look. What can we say… earrings are a classic.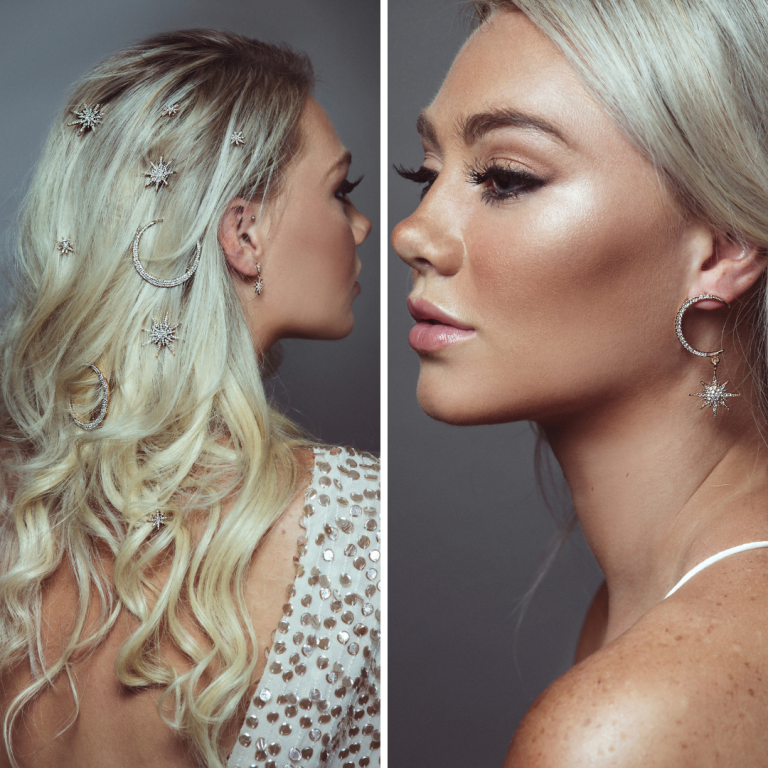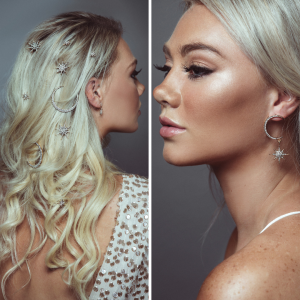 Accessorise me to the max!:
Feelin' the combo look? We don't blame you – a little sparkle never killed anybody… we hope!
Now if you're a little weary that too many accessories might be overkill, then fret not – Victoria has your back. Tiaras are not the only hair accessory you can wear on your big day. Broaden your horizons with Percival's clip in hair accessories.
Both subtle and highly stylish, these designs aren't too flashy, which leaves room for some matching statement earrings.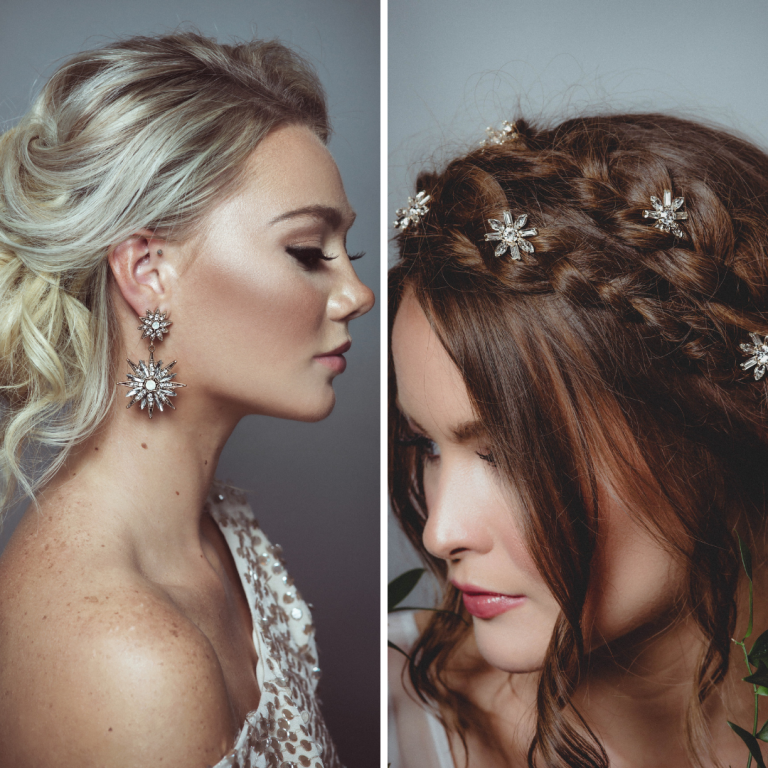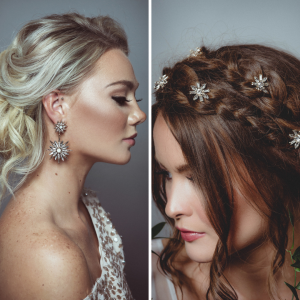 Here at TWC we do our best to help you turn your dream wedding day look into a reality, but we always encourage you to be yourself, and never feel pressured to wear or not wear something that doesn't feel right!
You are beautiful inside and out… tiara or no tiara.
Victoria Percival accessories are available across all three showrooms, please call to book your appointment: Contact us.
❤️
Images: