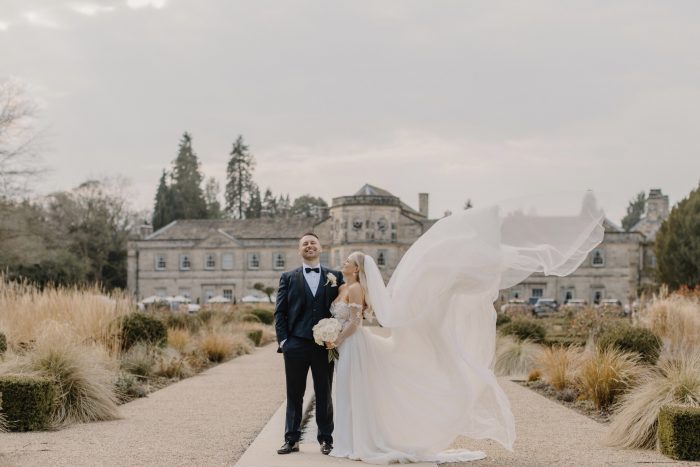 Classy & Chic Yorkshire Wedding In Berta Gown
❤️ The TWC Effect – Our brides, their way ❤️
With a love as deep as the ocean we couldn't help but share Sarah & Anthony's beautiful big day with you! Heres a peek at the couple's fun filled wedding…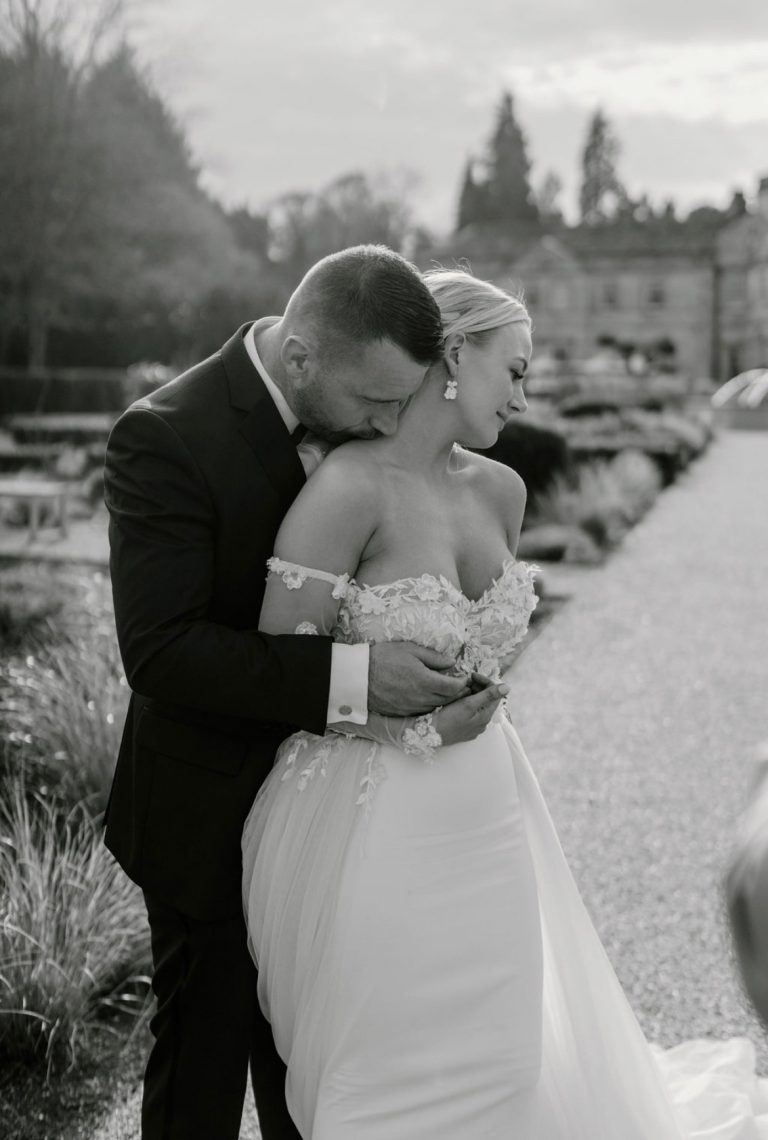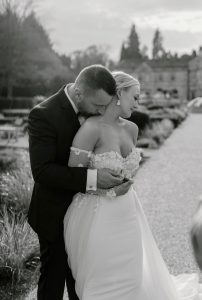 How did you meet?
At the gym!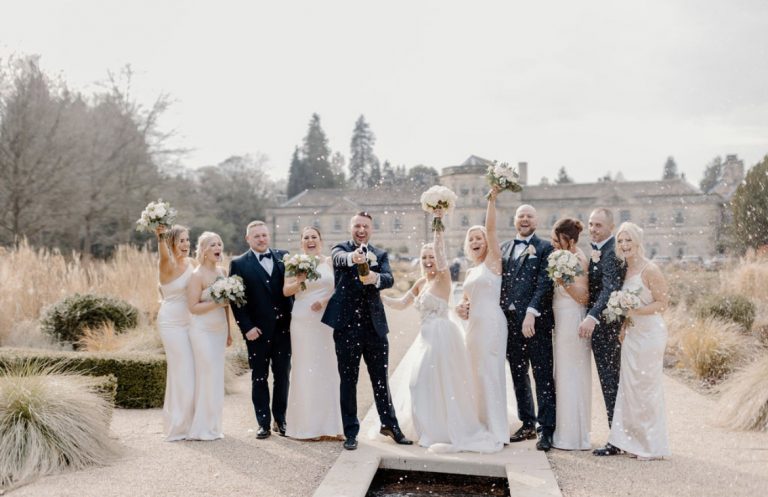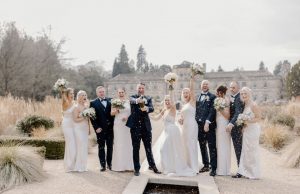 Was it love at first sight?
Yes, we were besotted.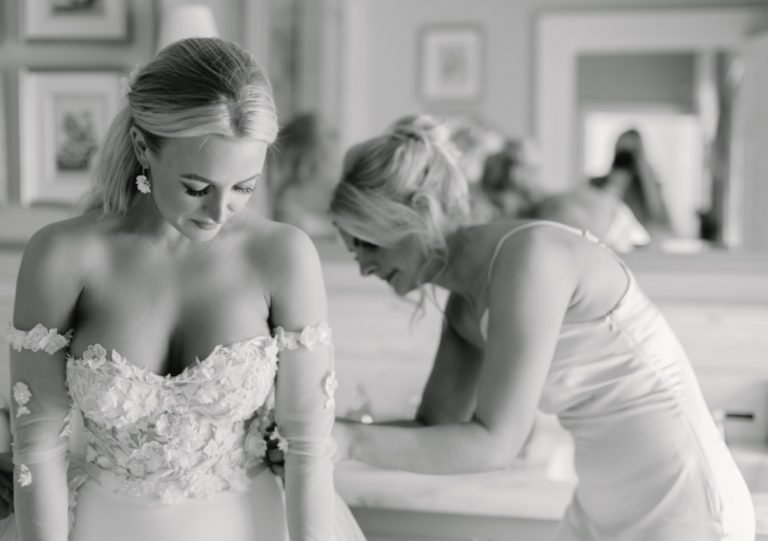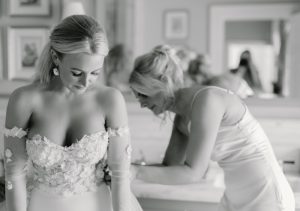 Who proposed and how? Lovely details, please!
Anthony proposed when I was pregnant with my daughter Bella.

We were in New York December 2019 and as my favourite film is Home Alone Lost in New York he took me for breakfast at The Plaza. Then he took me to the bridge in Central Park and we stood underneath it, as I was taking photos of The Plaza Hotel I turned around and he was on one knee!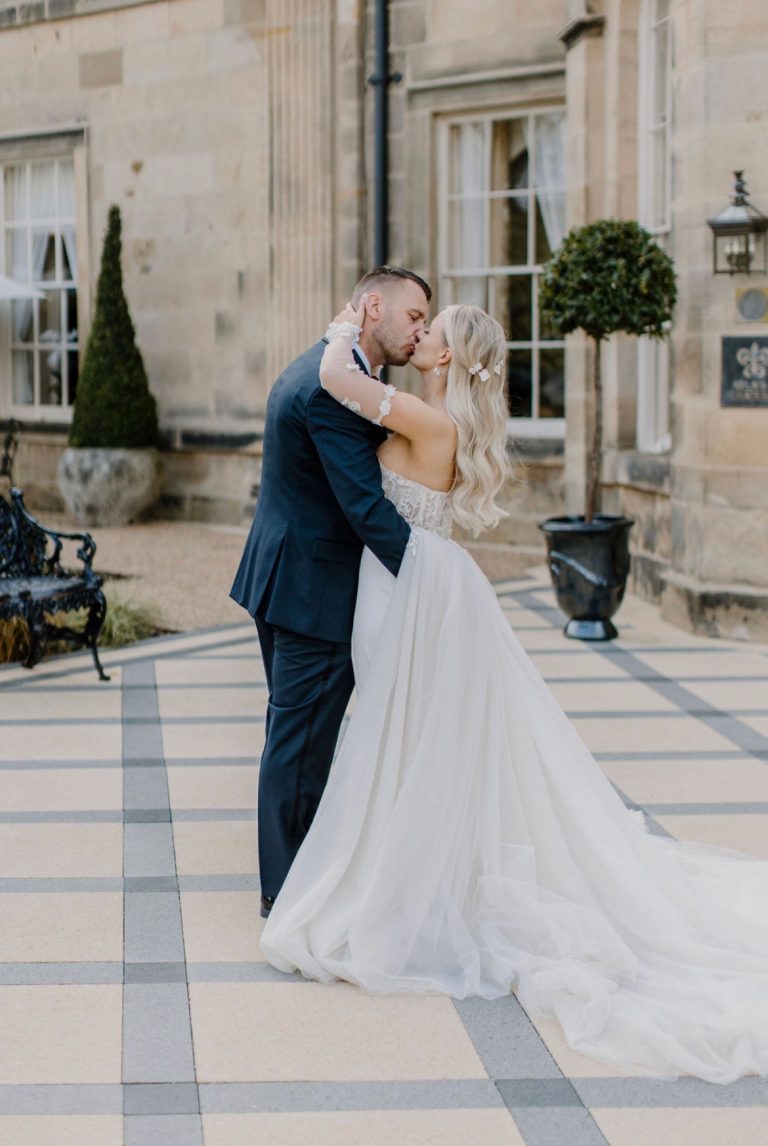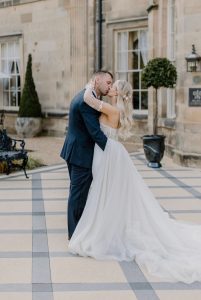 Did you have a theme for your wedding? How did it come about?
All champagne tones and roses.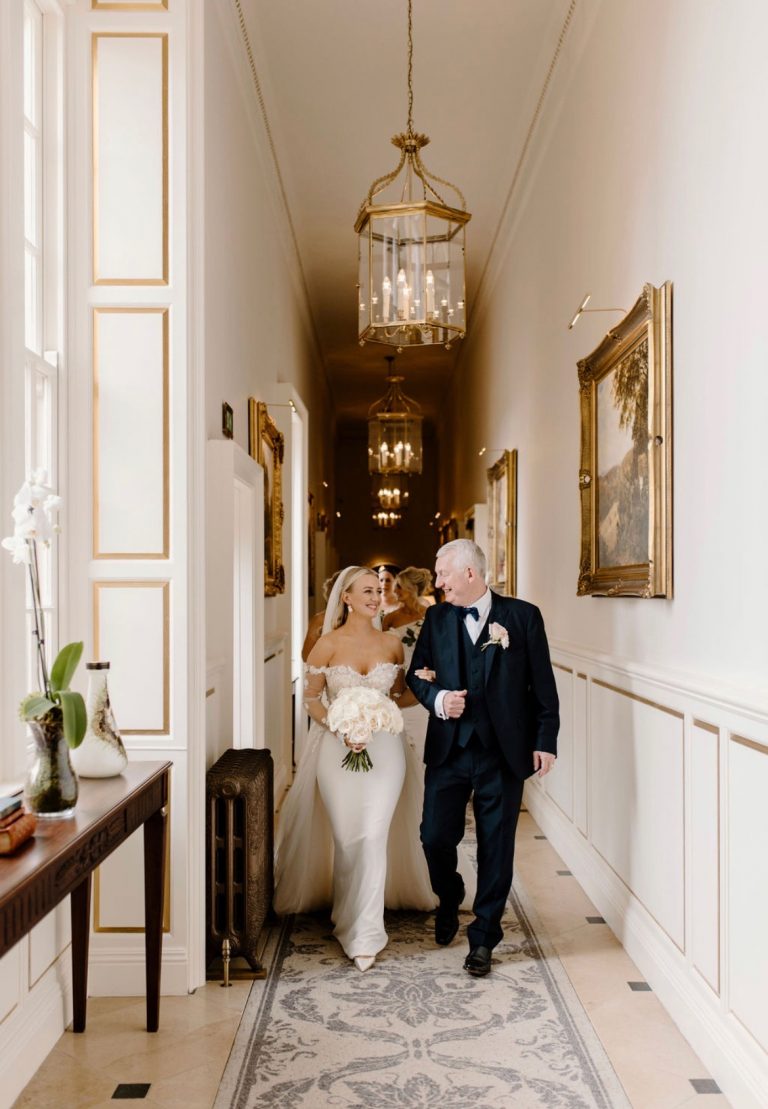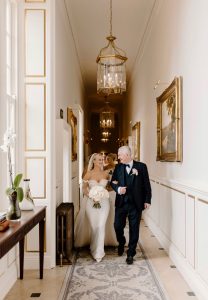 Location and how you found it?
Grantley Hall – we wanted something a bit homely but also big and extra!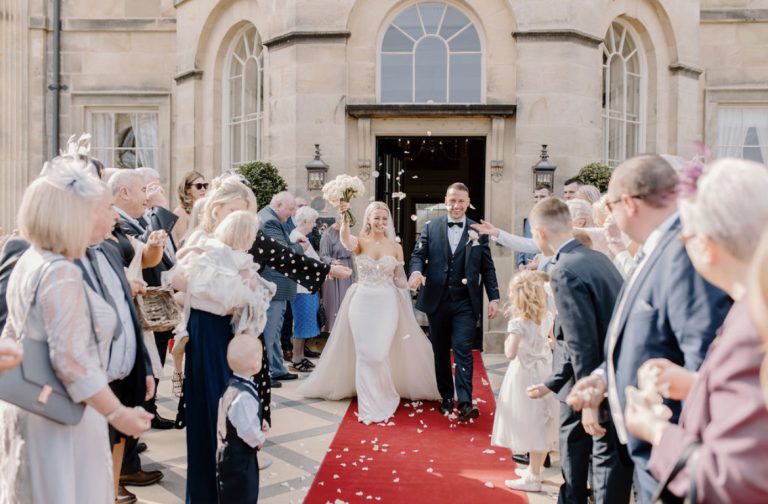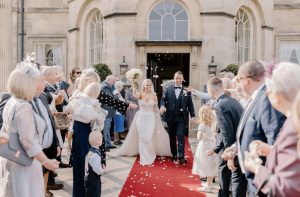 How did you find The Wedding Club? Tell us about that moment when you found and chose your dress…
I always knew that I wanted a Berta, and knew you had the best reputation for selling Bertas! Finding my dress was amazing, I had travelled down from Newcastle with my bridesmaid.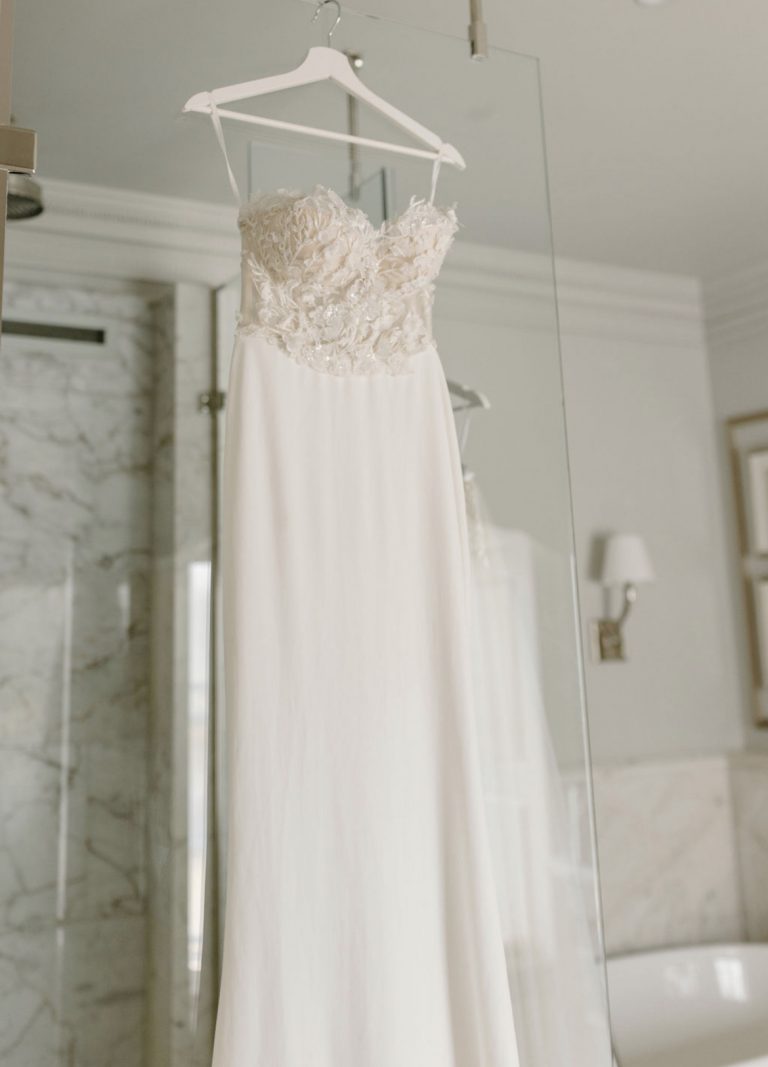 Which designer did you wear?
Berta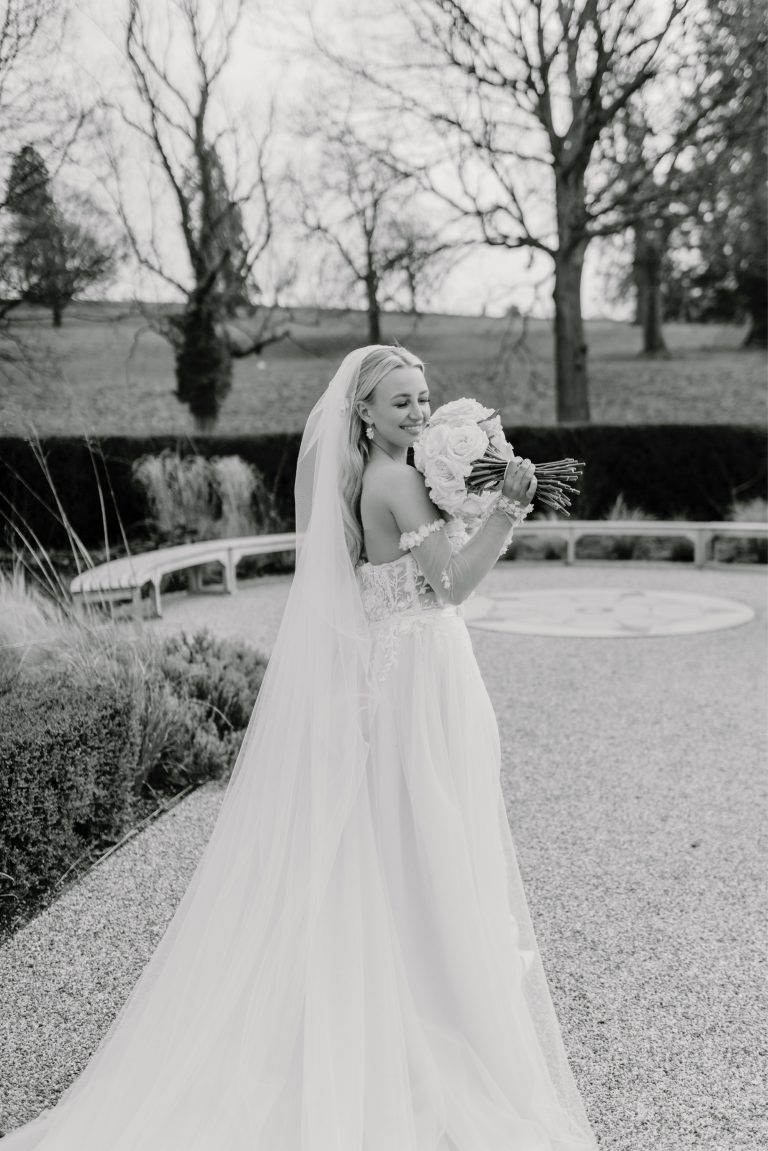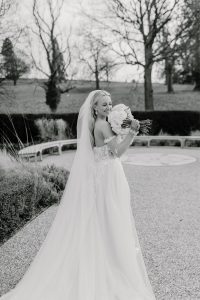 Where is the suit from?
Hugo Boss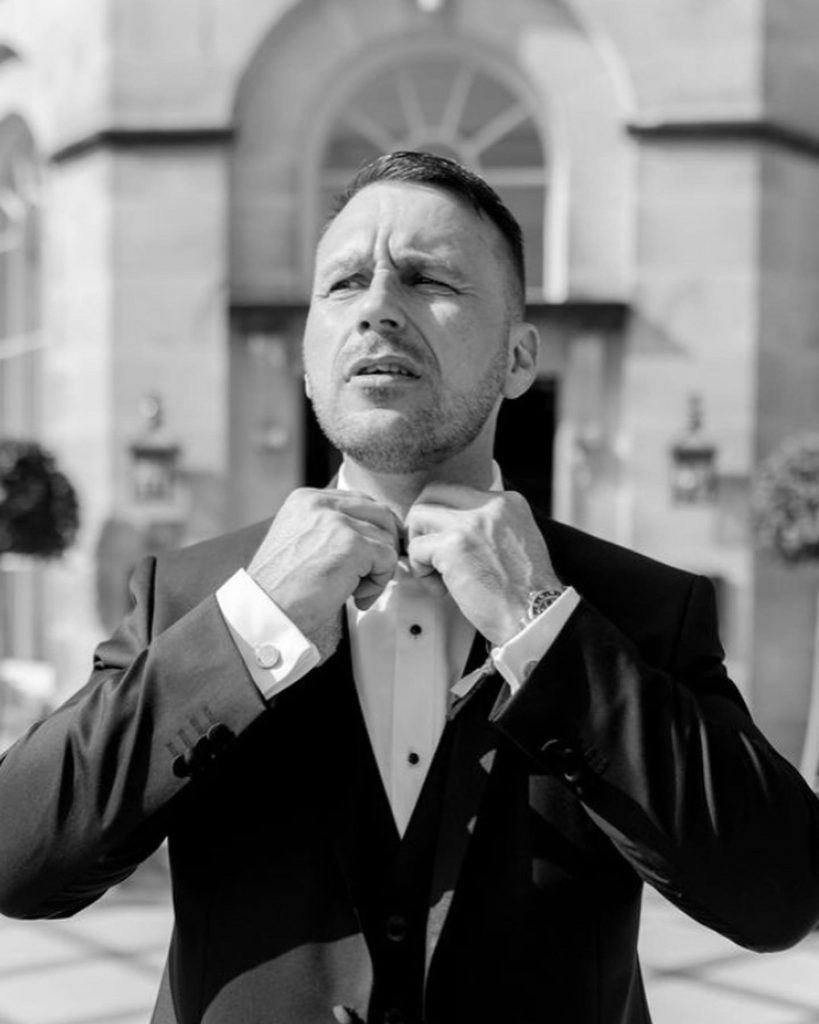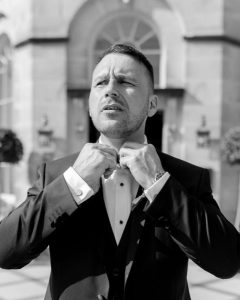 Did you have speeches? Who performed them?
We did – by my husband, best man and father of the bride.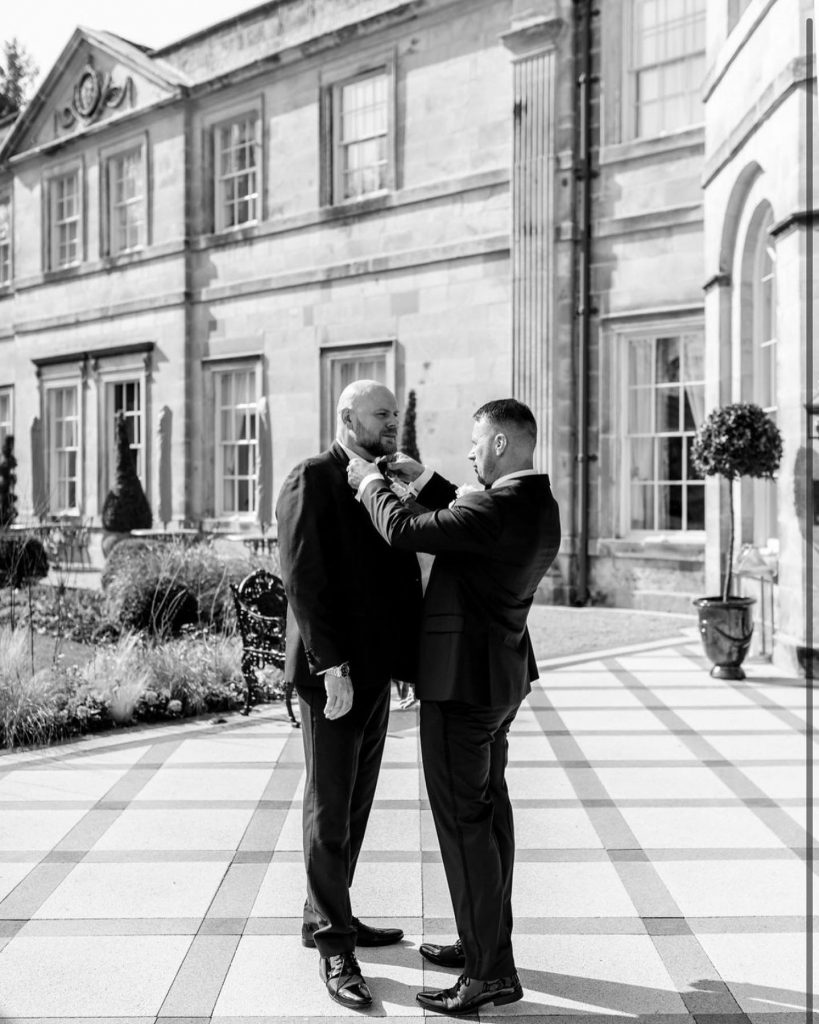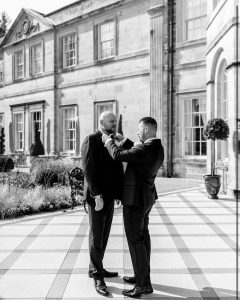 Did you have a first dance?
Yes, to Ed Sheeran – Photograph. My husband is a deep sea diver and we spend a lot of time apart, the song reminds us that no matter how far away or how little we speak we will always have each other.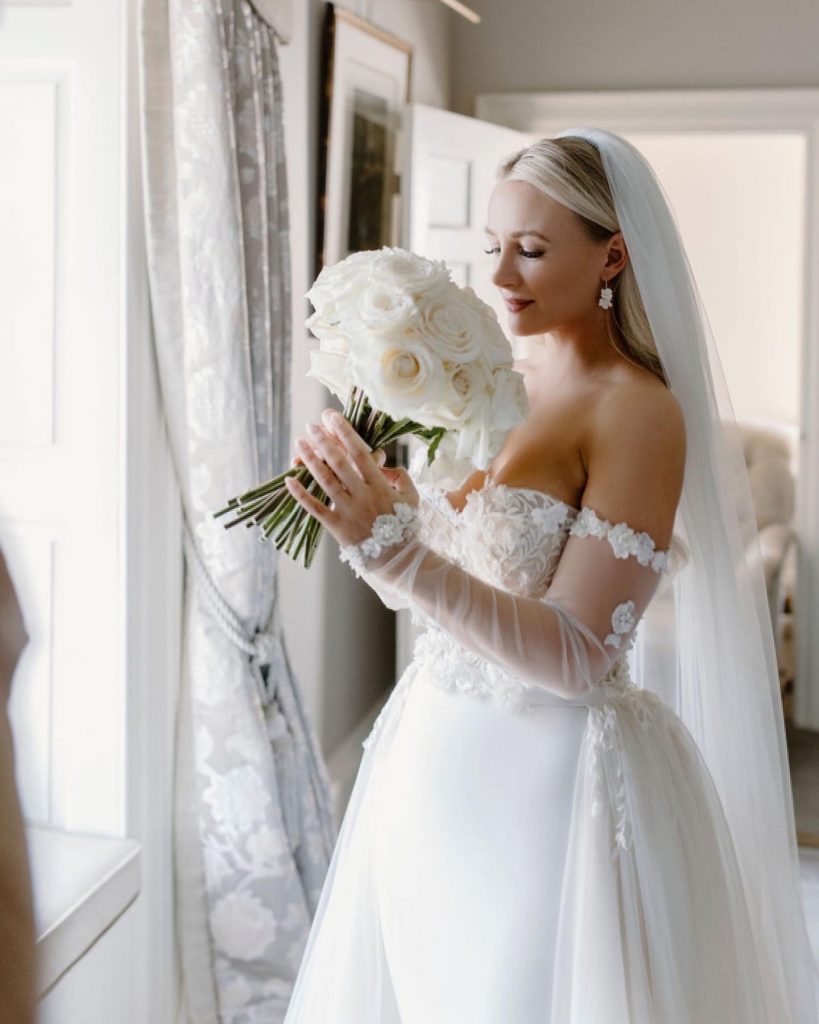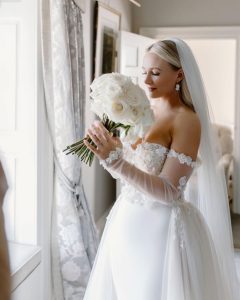 How was the party?
Drunk! We had a band called The Reissues who were amazing, then we had a downstairs nightclub called Valeria's where we had an open bar for all our guests.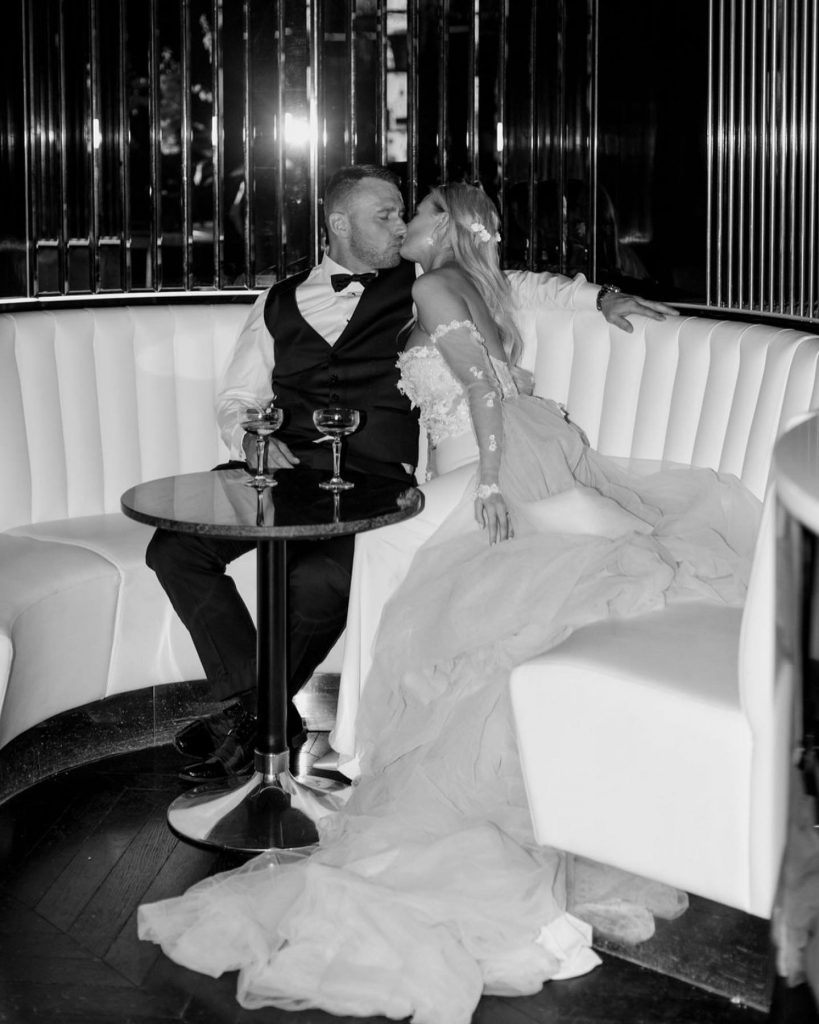 Wedding planning advice for brides to be?
Take it easy and don't over stress because it all works out. Also, take every minute in!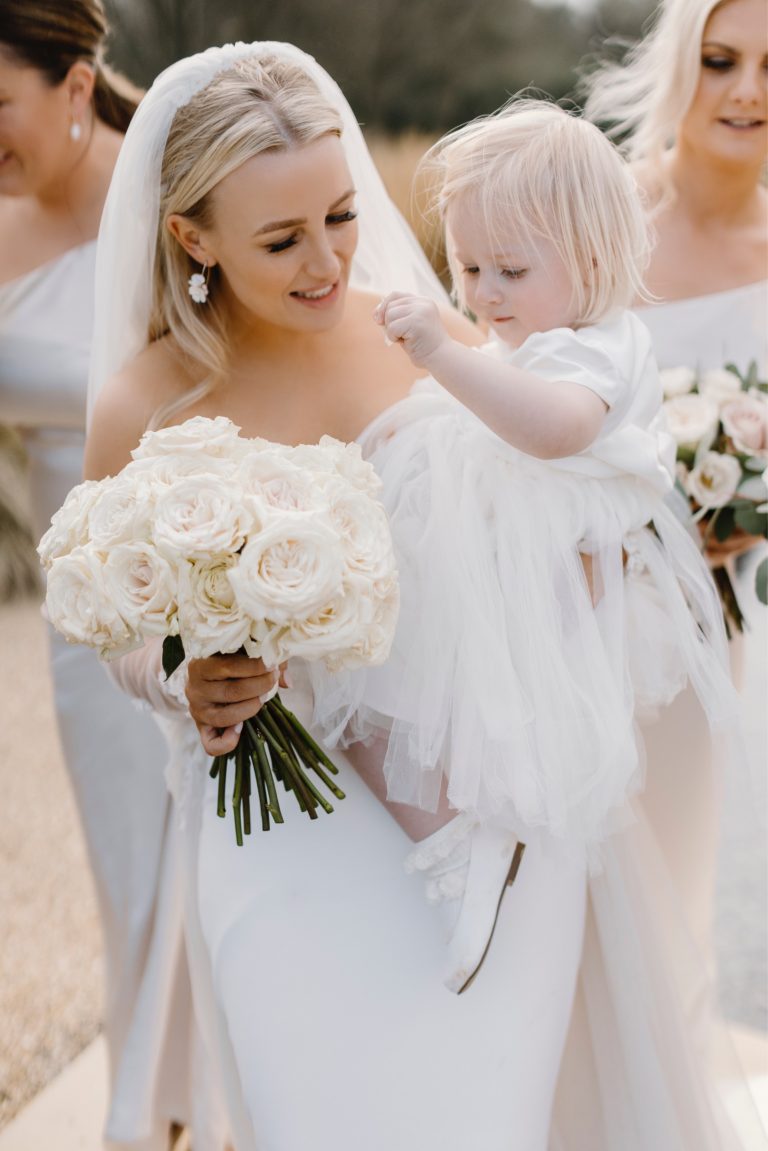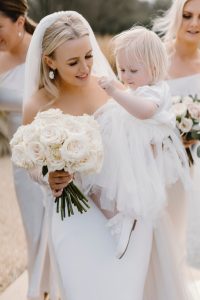 ❤️
Dress – Berta available at The Wedding Club Knightsbridge & Birmingham
Jewellery – Vivi Embellish
Makeup – Donna & Lucy at Charlotte Tilbury
Suit – Hugo Boss
Bridesmaids Dresses – Pretty Lavish
Venue – Grantley Hall
Flowers – Belsflowers
Photography – Katy Melling
Cake – Poppy Pickering