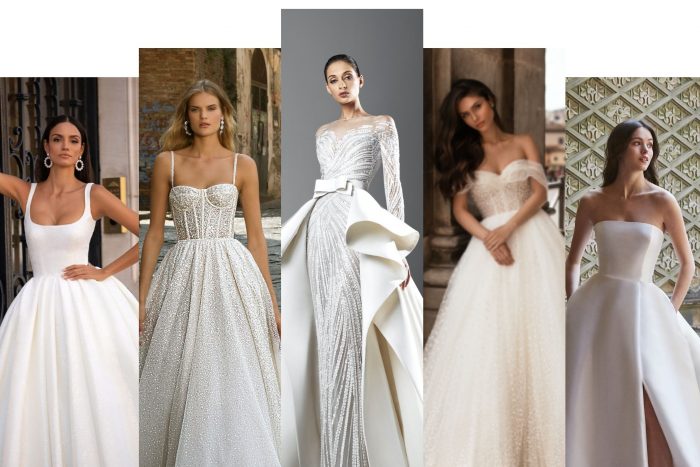 An Ode To The Bridal Ballgown
Ever since we heard that Sex and the City would be returning to our screens, we've been having non-stop dreams about THAT wedding dress.
But how to create your very own ballgown moment?
Well whether you want to sashay the streets of Manhattan or twirl on the dance floor like a scene from the King and I, ballgowns can be versatile to suit you and your bridal style.
Here are TWC's top picks and most exciting trends in ballgowns this bridal season.
Two Piece Ballgown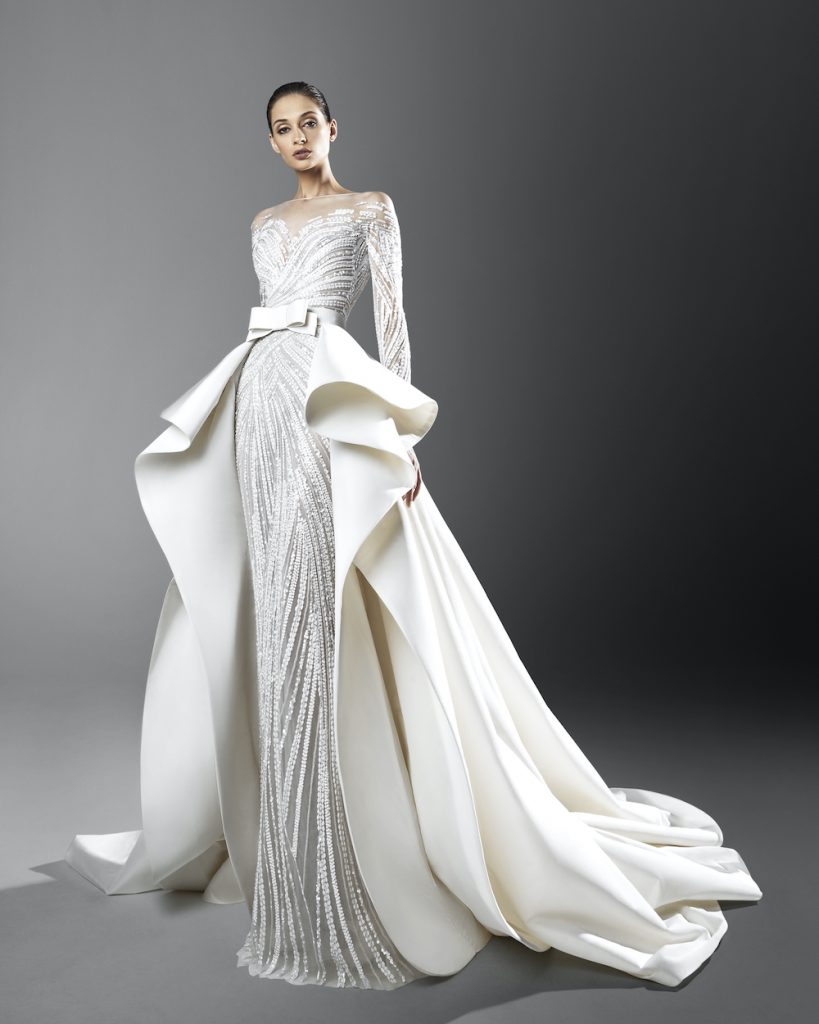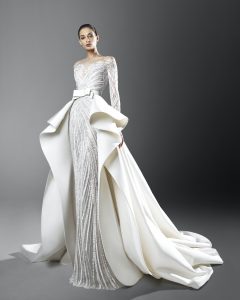 2 dresses in 1!
The return of maximalism is back, after 18 months of cancellations, re-scheduling and minimalism, full wedding celebrations have returned and the dress should be no exception when considering the crafting of these bigger nuptials.
A fashion forward choice for the bride who wants to dazzle on her special day and create the illusion of floating on a cloud down the aisle, but wants to switch it up with a slinkier number for the party.
Fabulous!
Textured Ballgown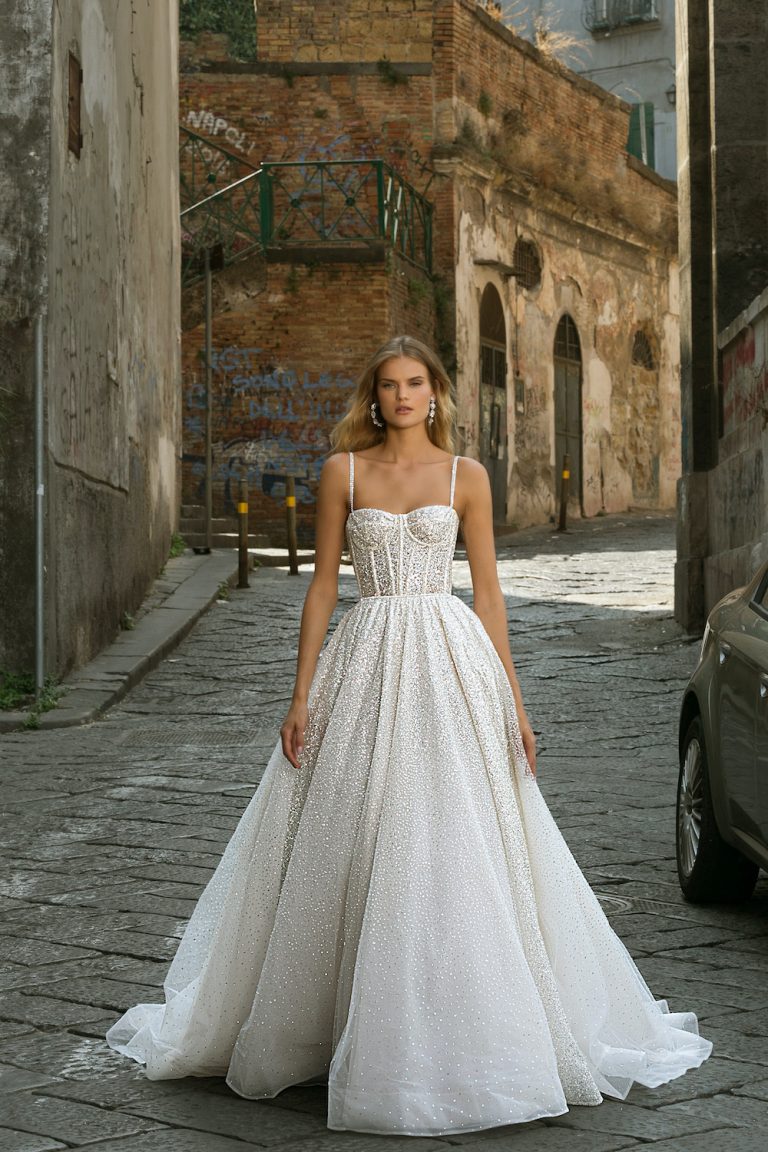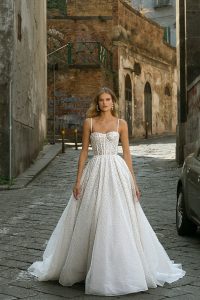 Add a new dimension to a classic design with copious amounts of textured sparkle.
Perfect for those wanting to stand out and shine bright on the big day, literally!
Square Neckline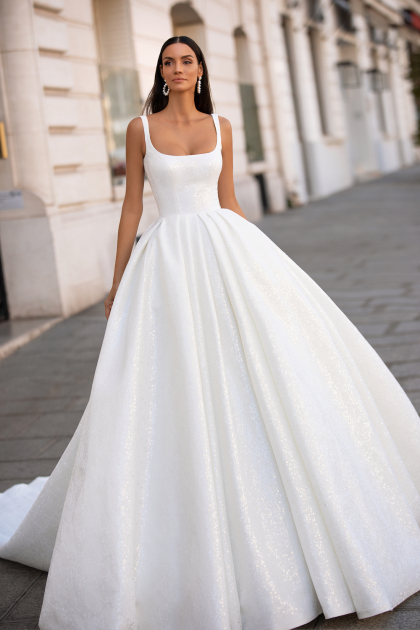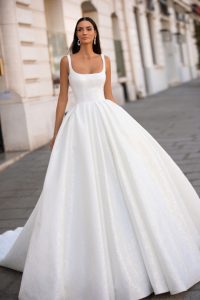 Bridgerton continues to reign supreme and regency style is in renaissance.
Although this style is typically seen as an empire waistline gown with a puff sleeve, there is one element which can be transcended into the ballgown space … the square neckline. A regal finish that is bang on trend.
High Split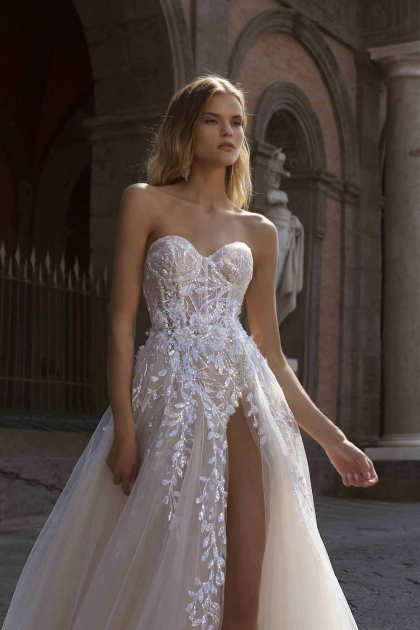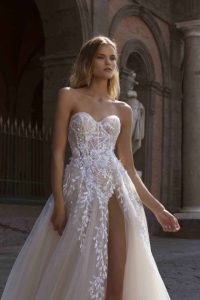 One of top trends from the 2022 bridal offering is the thigh high split, a classic dress can be elevated and given that extra va va voom with this simple design feature.
Ordinarily a design point that comes to mind when envisioning a form fitted number, it can in fact transform the traditional ballgown silhouette into a contemporary showstopper.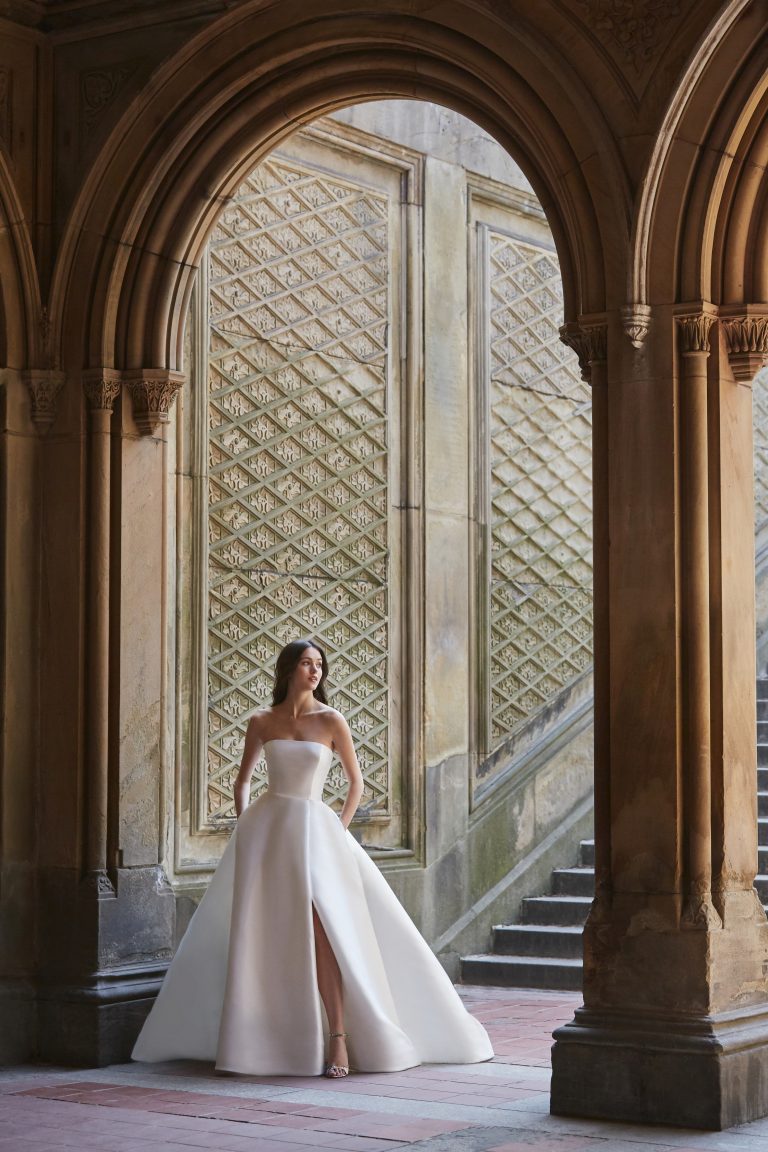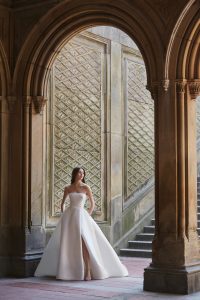 A simple way to keep that quintessential bridal silhouette yet make it appropriate for a city wedding and showcasing the female form.
Off-the Shoulder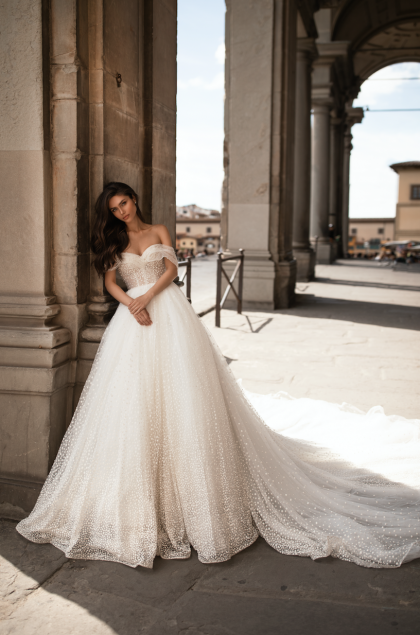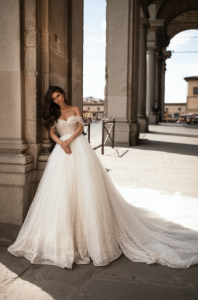 Love is firmly back on the agenda and nothing says romance like an off the shoulder neckline, an elegant neckline to frame the collar bones and decolletage – think Princesses Jasmine and Belle!
An advantage of this ballgown feature is the ability for it to accompany different fabrics or ballgown finish.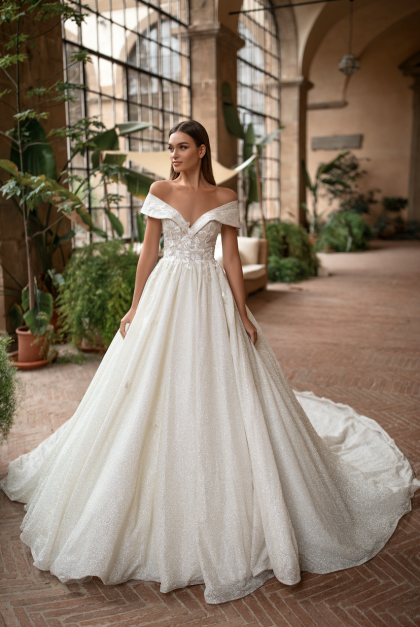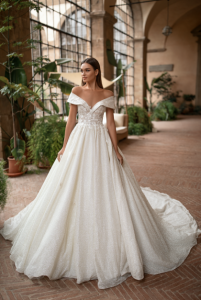 Whether you prefer a softer whimsical look or a structured more formal look, the off-the-shoulder cut is so adaptable to your own personal wedding style.
❤️
All gowns featured are available in store, please call us on
0121 440 8276 for more info & to book your appointment