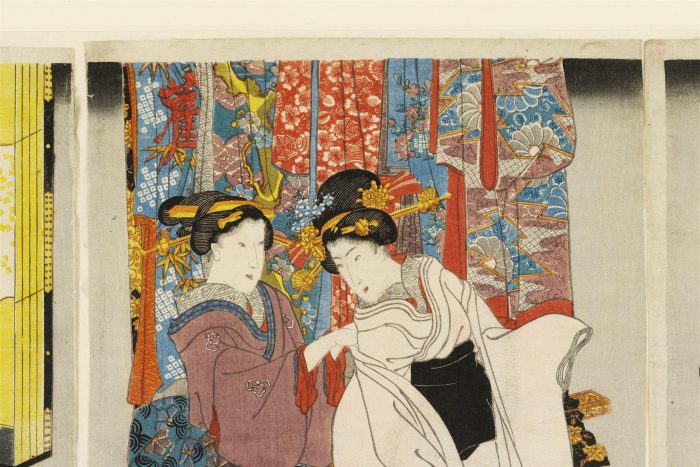 Wedding Traditions: Ancient Japan
What could possibly be better than one gorgeous wedding look? TWO gorgeous wedding looks, of course!
Back in ancient Japan, brides were definitely on board with this idea. Wedding ceremonies began with a procession to the groom's house, in the first special wedding kimono.
The lavish, decorative kimono would always be white and is called shiromuku. Here is a modern shiromuku from the 1980s that was featured in the V&A Kimono: Kyoto To Catwalk exhibition.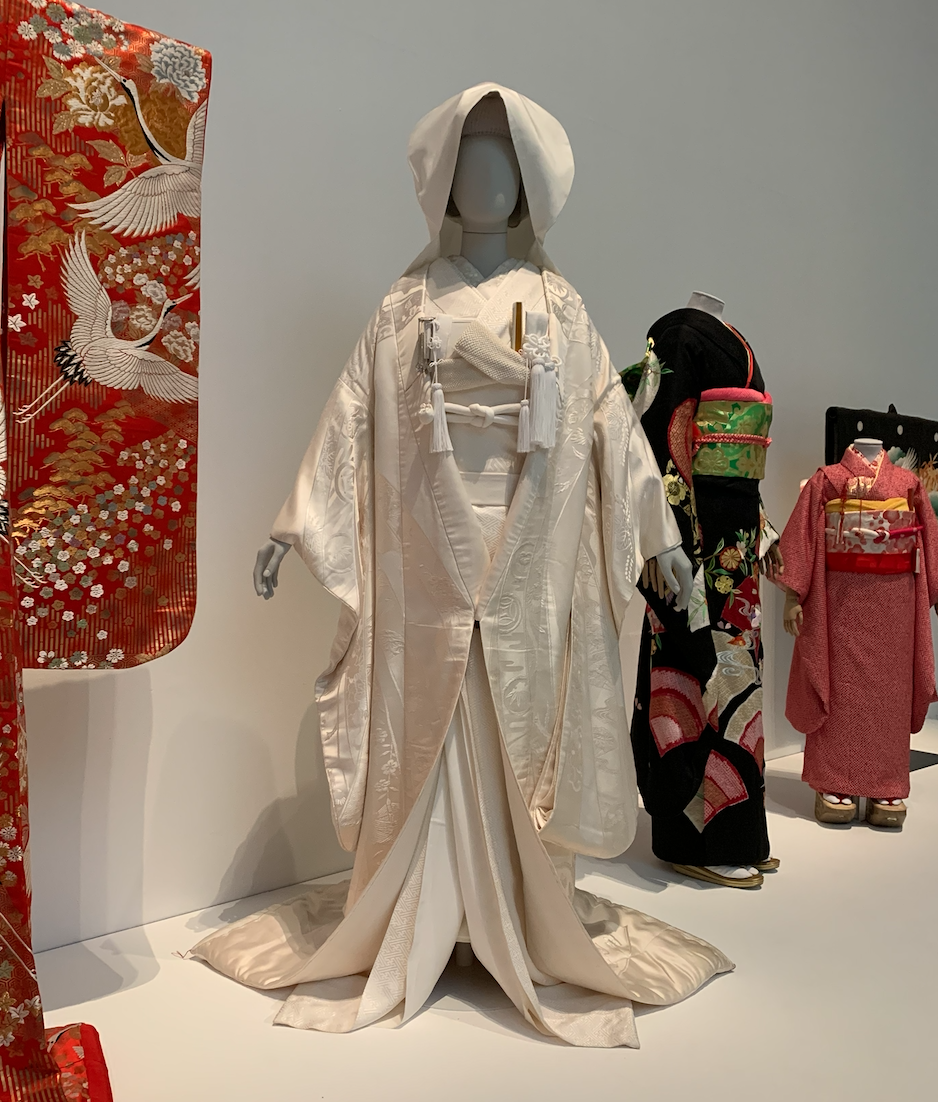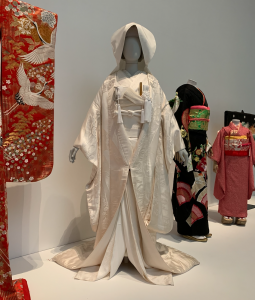 What a glamorous way to start your big day!
After the procession, the ironaoshi (colour alteration) ceremony would take place, and look number two would be revealed!
Now this look would make the initial, gorgeous white kimono look modest as the bride would change into a richly coloured and decorated second kimono. This is called the uchikake and would be adorned with lucky symbols for the newly wedded couple!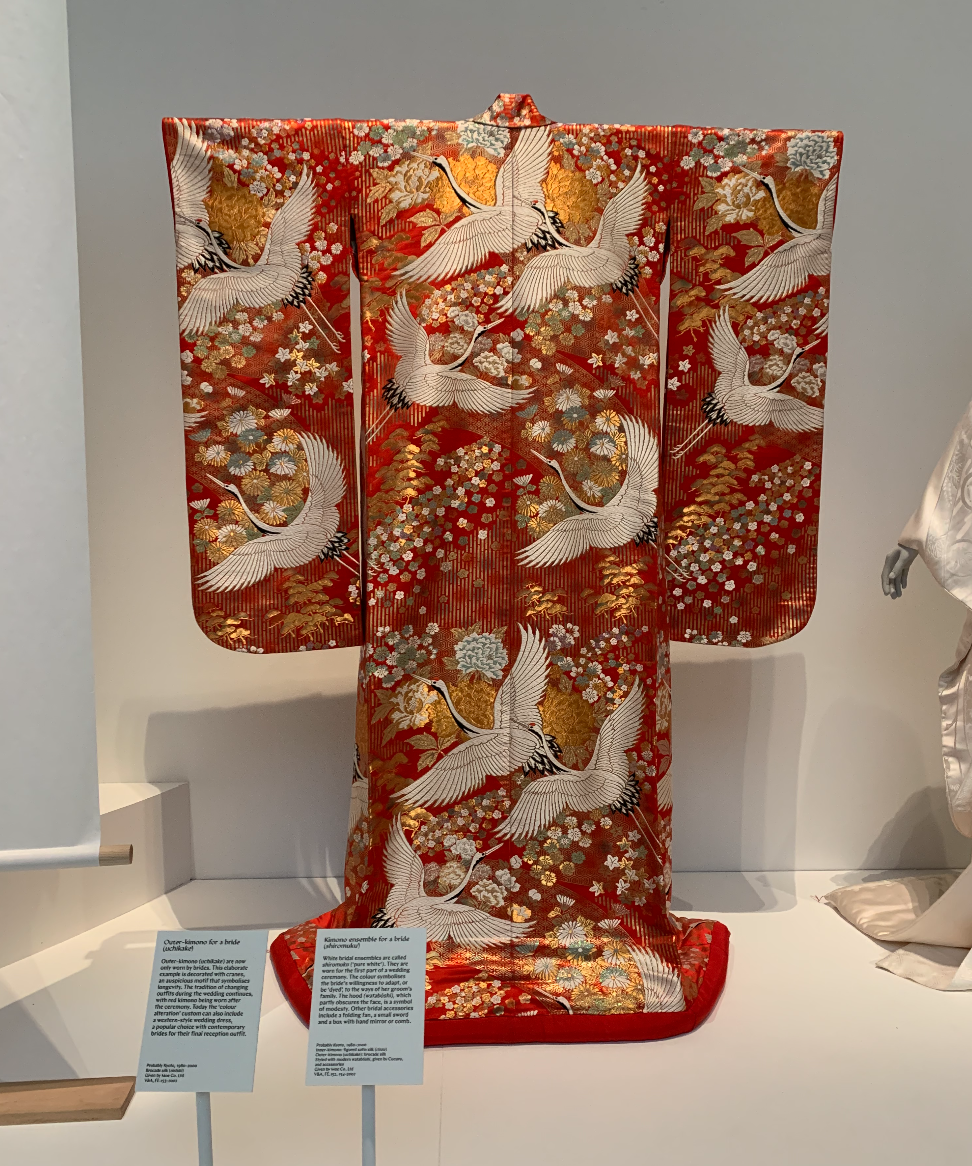 This uchikake was also featured in Kimono: Kyoto To Catwalk and is decorated with flying cranes to wish the bride a long marriage! Modern Japanese brides carry on this tradition with many choosing to include contemporary wedding gowns for the wedding reception.
❤️
Related Posts