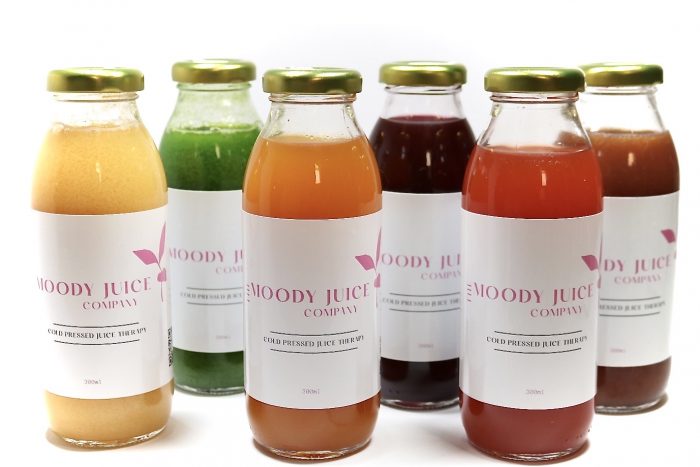 TWC Reviews: Moody Juice Diary
Christmas & NYE did their thing. I was merry, full of love and full of even more food and alcohol…
This inevitably left me (and I'm sure many others) feeling exhausted, rundown and a little heavier than before. Lethargic, unmotivated and fed up was not my plan for January, so I jumped at the chance to try the 3 day Moody Juice Signature cleanse as my turn around plan.
This is how it went.
Day 1 – MONDAY
8AM
Woke up feeling groggy after having a take out the evening before (last minute pre-juice cleanse panic!) and so was more than keen to get some goodness flowing!
So, as recommended, I began with the ginger shot. Boy, does it pack an almighty punch! The ginger and cayenne pepper team together to dust off any cobwebs and I was very much awake after finishing it. Side note – not for the faint hearted.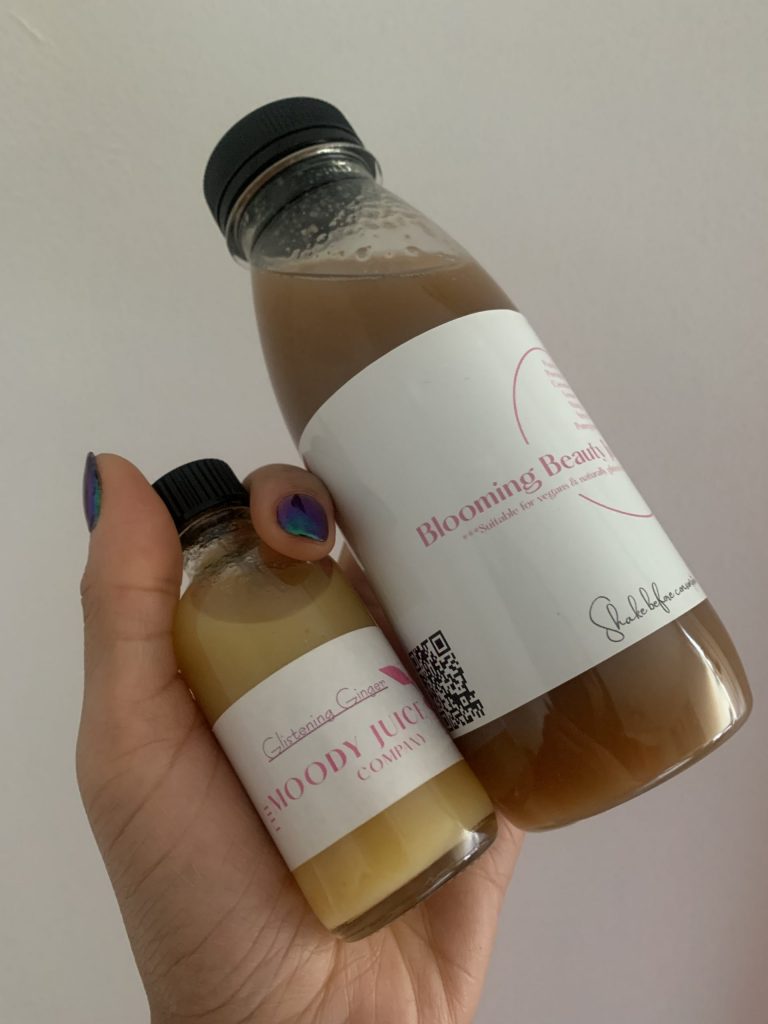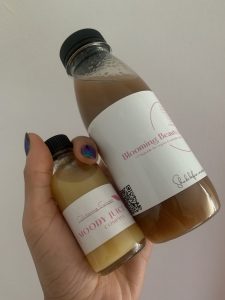 9.30AM
An hour or so later after the shot, I had my first full juice, blooming beauty, which was more than refreshing; the soft papaya flavour a real stand out. This juice worked really nicely to ease the spice of the previous shot.
1PM
At lunch time, I had my only meal of the day – a home made vegan sausage & lentil stew. Super keen on keeping my meals full of nutrition & protein to stay fuller for longer.
5PM
Satisfied I had waited long enough just as hunger started to kick in, I dove into the next juice, Cheeky Citrus. This was a nice livener. Unbelievably fresh, zesty and sharp, my tastebuds were kicked back into action and settled my stomach.
8PM
As somebody that snacks in front of the telly, having another juice to go to worked perfectly. This was the Giggling Green. Now this one felt a little thicker, has ingredients such as broccoli, spinach and can you believe, brussell sprouts. This almost tricked my brain into thinking I'd had a meal.
10PM
I felt hungry and had a headache come 10pm, but as I was already in bed, I managed to sleep through it.
Day 2 – TUESDAY
8AM
Woke up E N E R G I S E D! Hungry? Nope. Bizarre but not uninvited. So, back to the ginger shot to kick start my day. This time less of a shock and more of a go-getter feeling.
9AM
Time for the Healing Happy juice. Just as the label says, it was very uplifting. Fruity, sweet and just what my body was craving.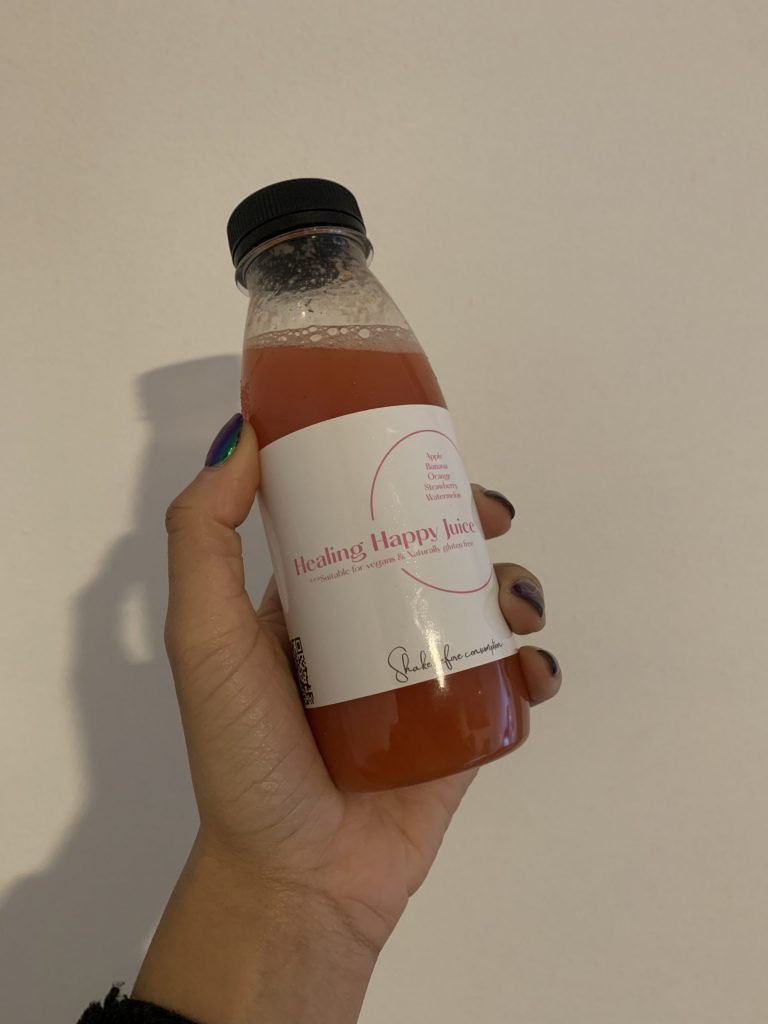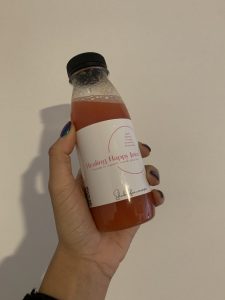 1PM
I'd planned Salmon, broccoli and wild rice for lunch today, but life happened, so I ended up grabbing a tofu curry from Wasabi – sure to keep with the high protein and filling meal. I also had a side of veggie gyozas.
6PM
Purple Power Juice. Now this one I fell in love with. Delicious, feels like a meal and is just so pretty!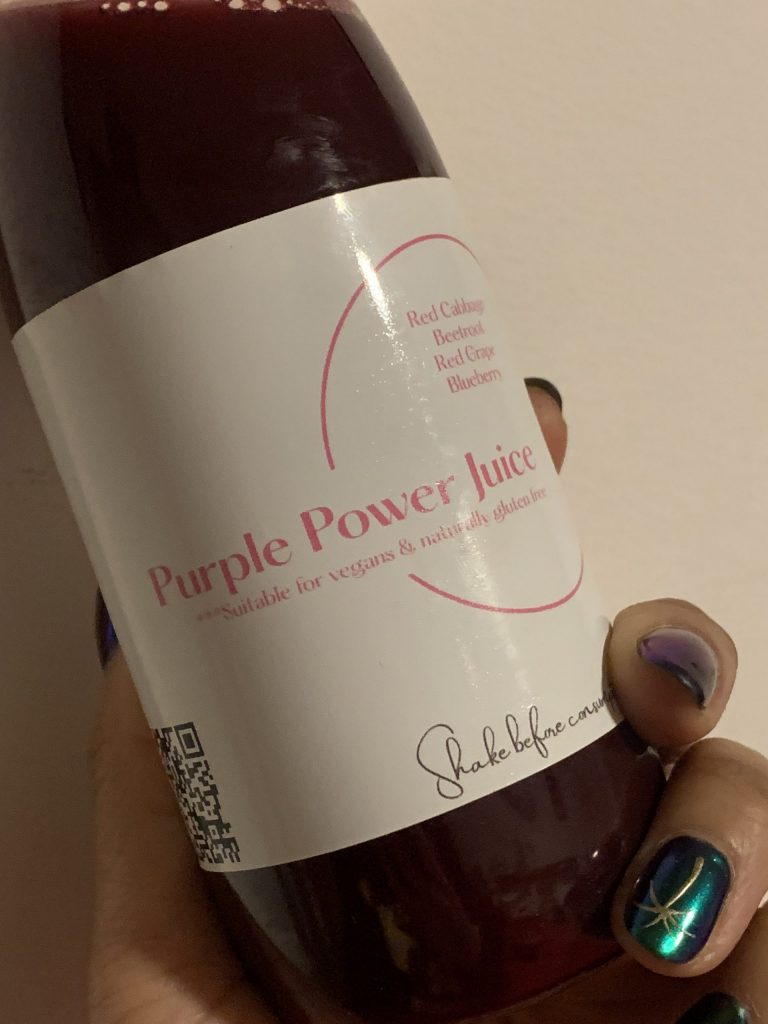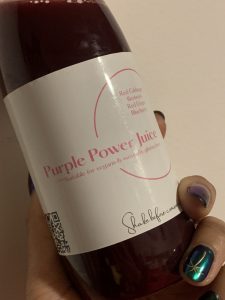 8.30PM
Next up, Signature Moody juice. This one was interesting, lots of flavours and I was full by the end of it.
Day 3 – WEDNESDAY
8AM
The last day! Woke up feeling well rested and light. Had the almighty ginger shot and started on some errands, before I knew it, it was…
12.30PM
Time for another Blooming Beauty juice. Refreshing as the first time I tried it – a solid favourite.
5PM
Cheeky Citrus payed another visit and I must say, the intensity of the flavours really does keep the hunger at bay. Felt very satisfied after this juice.
8PM
For the finale, the Giggling Green juice once more and as previously stated, this one feels the most like a meal. Very happy and full.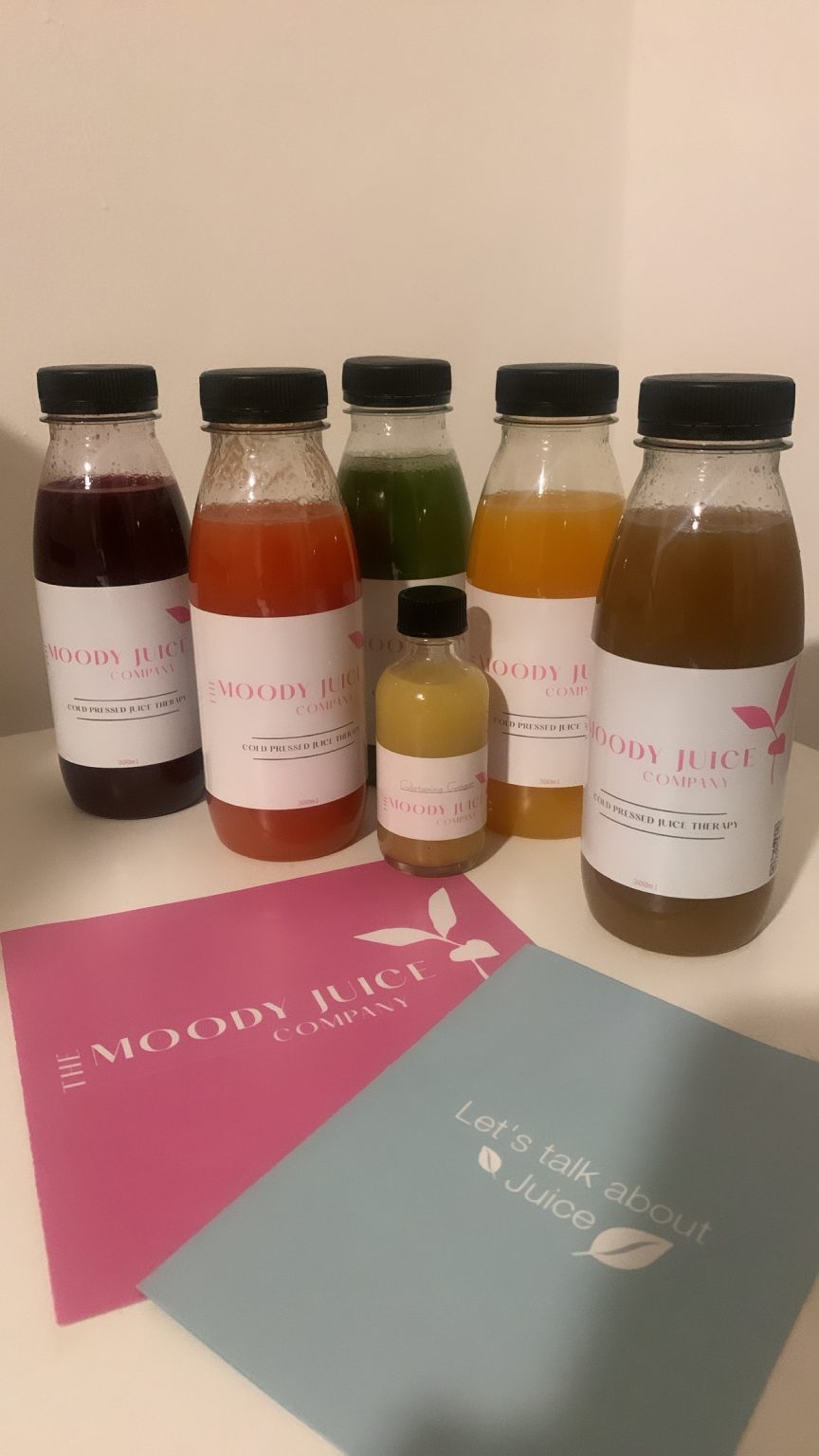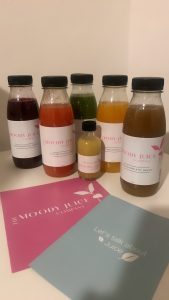 …and then it was over as quickly as it had begun. I felt lighter, more focussed and already my relationship with food, mainly snacking, had improved. Since the cleanse, I am more engaged in what I eat and what I chose to put in my body, really feeling the effects. I also eat less over all. I feel good.
I would definitely recommend this cleanse, whether it's to regain focus on fitness, begin weight loss journey or to just be more considerate about what is being put into your body.
Side note – I highly recommend 1-2 litres of water a day whilst doing this cleanse & to also go for high protein meals. Moody Juice themselves say that doing this is key to keep hunger at bay but also help your body wash out the toxins.
Want to give Moody Juices a go? Use our special code

TWC15

on their website for a lovely

15% off

your first order

HERE

!