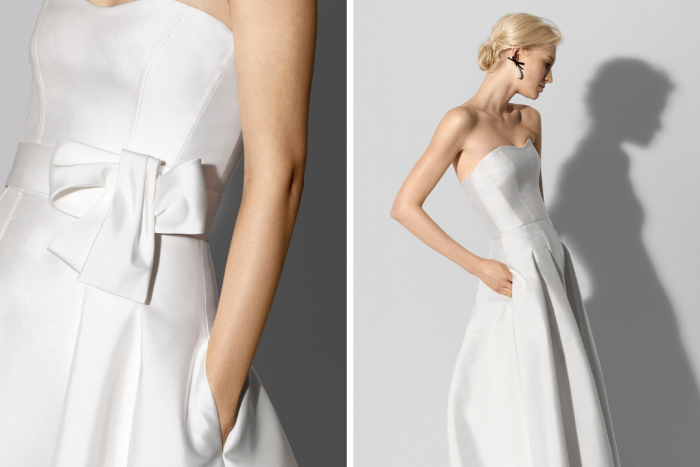 Our Top Bridal Trends From 2018
2018 took the Bridal industry by storm, from the classic bardot cut to statement pockets, it seemed designers were feeling the power of playful.
BARDOT BABE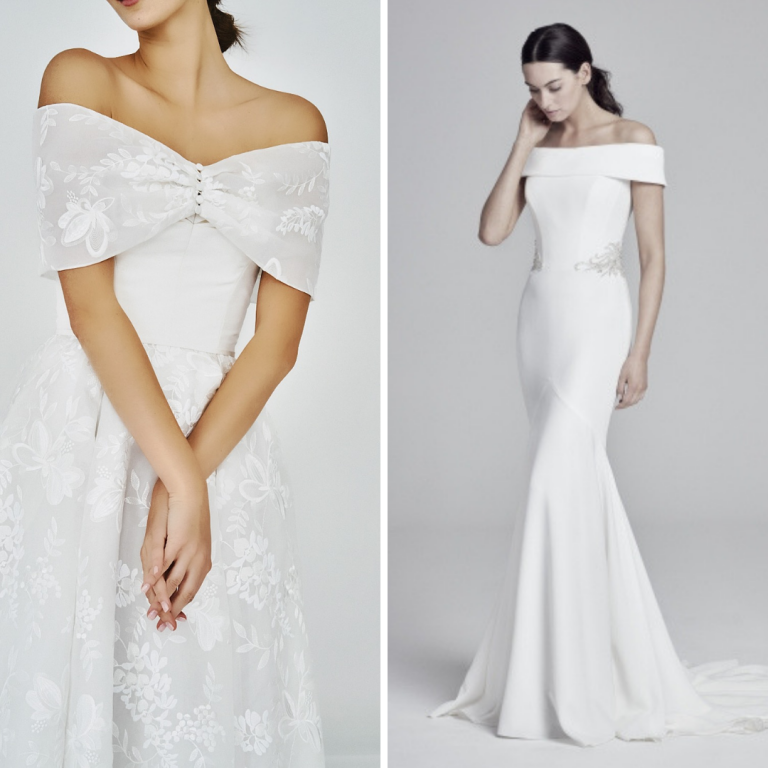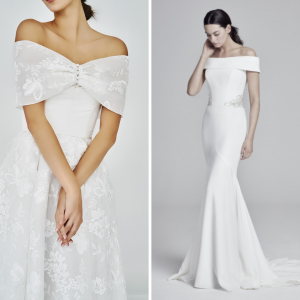 Is there anything cuter than a Bardot gown? I'm sure we can all agree that this style has truly stood the test of time! A very fitting look for a bride longing to be traditional yet have a little fun.
Does this sound like you? If so, Carolina Herrera has you covered. Simple yet effective, she truly knows how to make a statement while keeping the style to a minimum.
Another designer that champions this style is Suzanne Neville who brings a timeless element to each and every one of her pieces.
However, those of you looking for 60's boho bardot appeal may be more suited to Rue De Seine. This luxury brand adds a hippie-chic bustier touch to the bardot neckline and pairs it with big bold lacey sleeves to create the illusion. It's a wedding dress made of Bohemian dreams!
POCKET POWER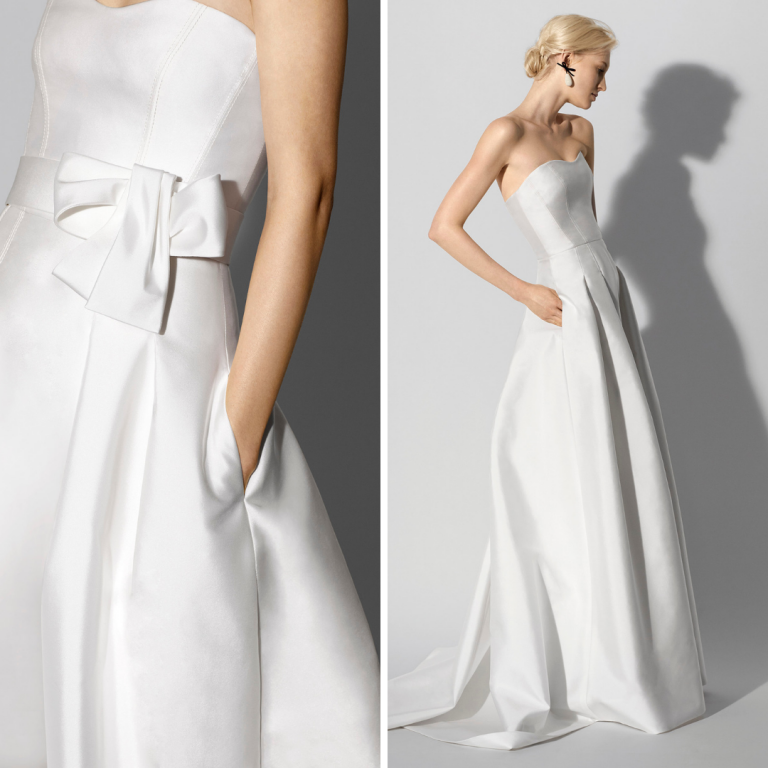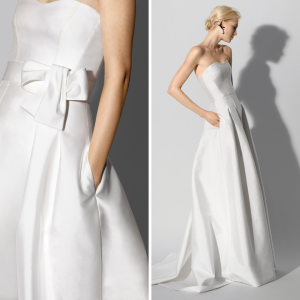 Okay, we put our hands up, here at The Wedding Club we can all confess our undying love for a designer dress with pockets.
First of all, it's super practical; want to keep your lipstick on your person? Pocket. Beach wedding and need suncream to hand? Pocket. Let's not forget wedding photos, don't know what to do with your hands? Victoria Beckham pocket stance. Why this has only just started really becoming a thing is beyond us, truly.
With the likes of magic maker Carolina Herrera epitomizing this design, we have no doubt that this much-loved trend will stick around. So, get ready to place your hands in your gown and strut down that aisle ladies!
SUIT UP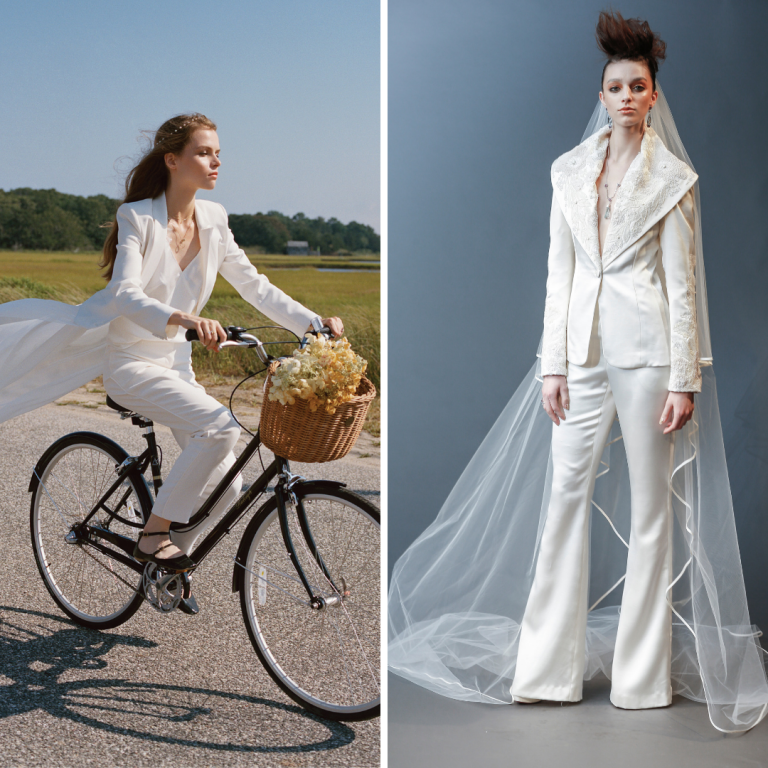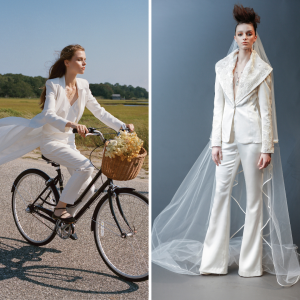 Our final fave is the one and only power suit. This trend has made a huge comeback and can be found in most high street stores, ranging from baby blues to hot pink. It definitely has the it factor. That's why we are so happy that is has found it's place in the bridal industry too.
We love seeing brides stray from the norm and really embrace their true wedding attire dreams, regardless of tradition. Hey, sometimes breaking the 'rules' is fun, and what's cooler than a bad ass woman rocking a fancy suit with attitude?
Want this look? First up, we have none other than Savannah Miller, who really adds a delicate and desirable touch to the style, using silky yet sturdy materials to make the look both cool and classy.
Option 2 is a more alternative look, and comes from none other than the trend setter, Naeem Khan himself, who bejewels his suits with beading and has thrown in a whole heap of Elvis Presley vibes. It constructs a powerful and fierce identity – perfect for making a statement.
While it may take a while to catch on, we hope to see more and more 'power suit brides' on the aisle in the near future – it is the 21st century after all.
❤️
Images:
Carolina Herrera, Suzanne Neville, Rue De Seine