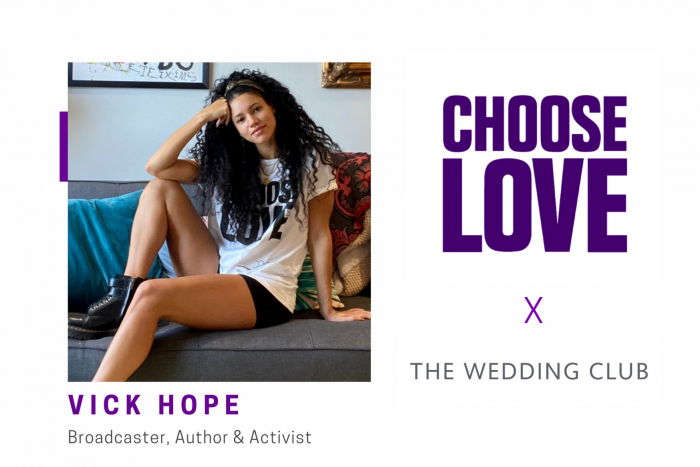 This Is How I Choose Love: Vick Hope
Name: Vick Hope
Occupation: Broadcaster, Author & Activist
I love representing Choose Love because:
I believe I have a responsibility to do whatever I can to help those who are in need. Around the world thousands of families who have fled war and persecution are facing an unimaginably tough winter, and with Choose Love there are tangible, meaningful ways to support them.
I believe every single person deserves to enjoy the rights enshrined in the Universal Declaration of Human Rights, and in a world that is too often unequal and unjust, that means all of us fighting and working harder to show solidarity, unity, empathy, compassion, kindness and of course love.
3 ways I wear my Choose Love tee: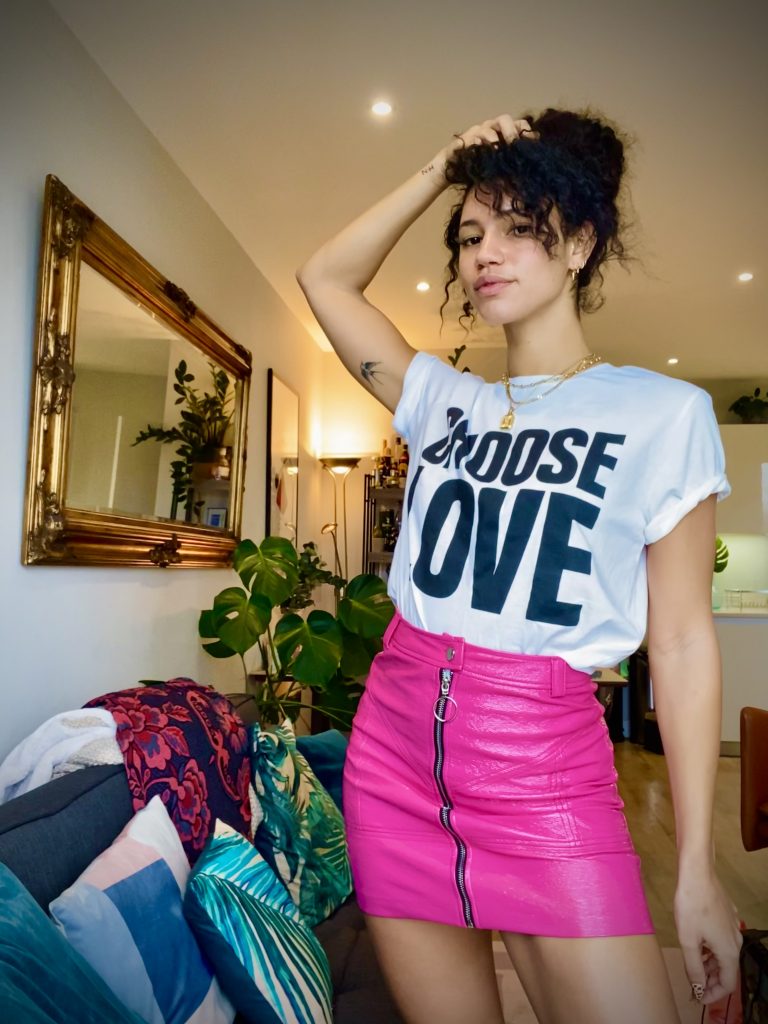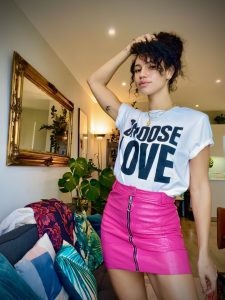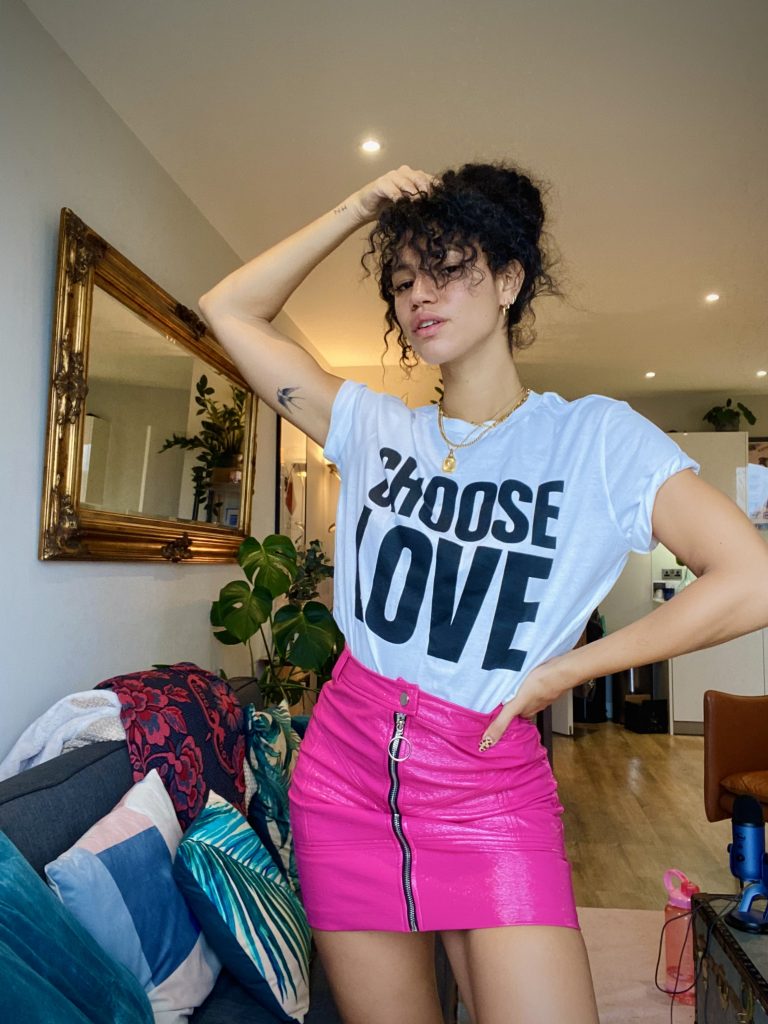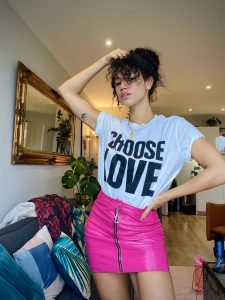 Look 1 -You can't go wrong with giving your T-shirt sleeves a couple of rolls and loosely tucking into a fitted pleather hot pink mini skirt, with hair piled up and a load of chunky gold chains. A fun daytime look with attitude, or a laidback evening get-up. Winner!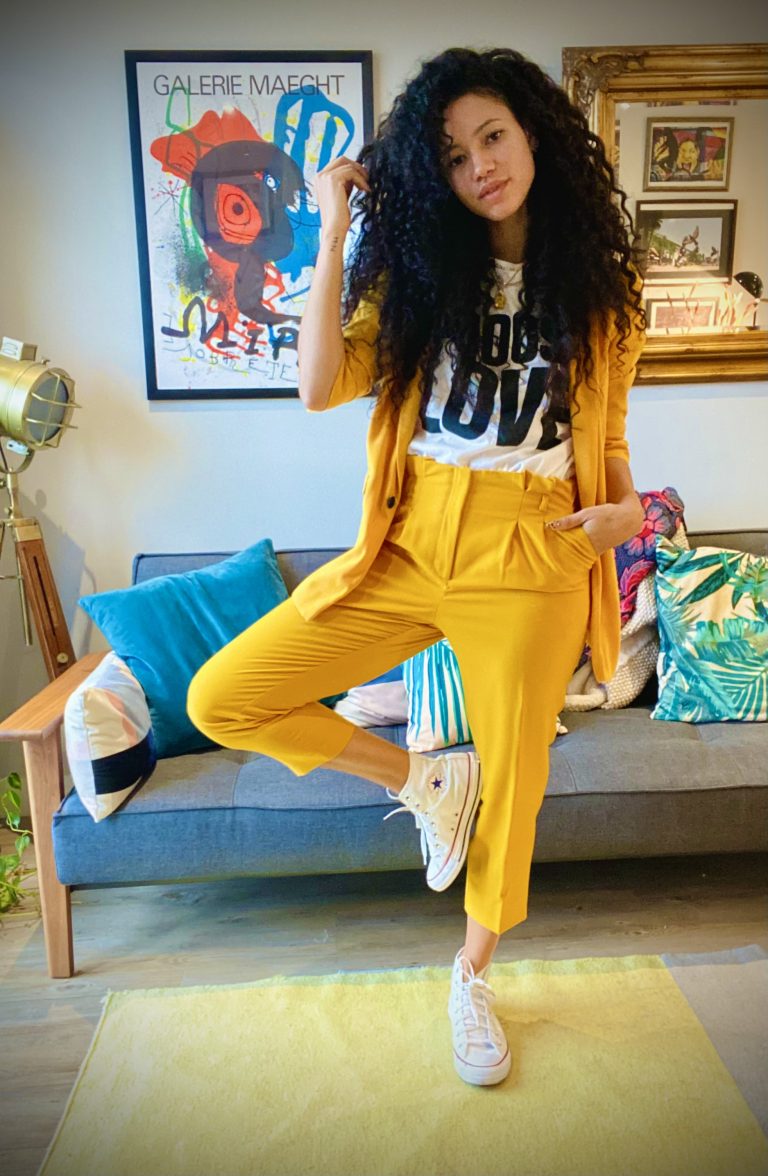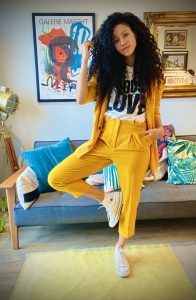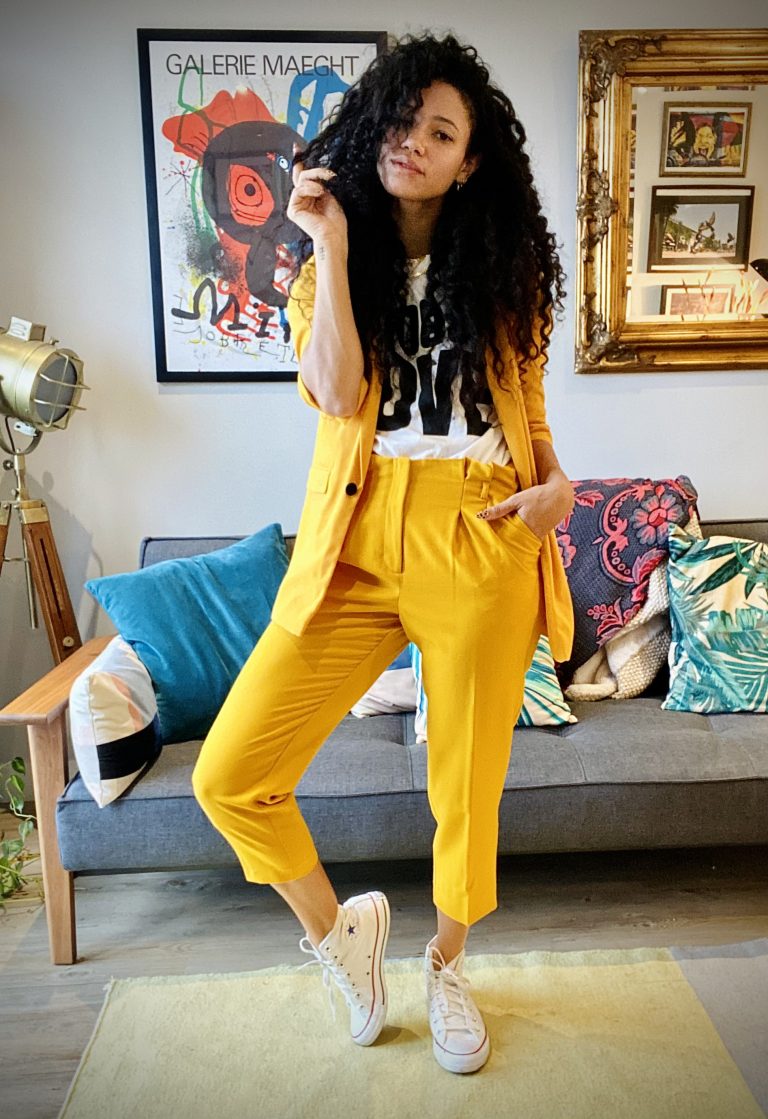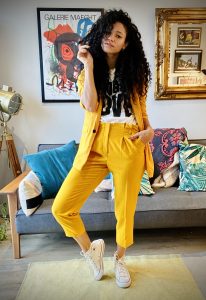 Look 2 – I'm a massive fan of suits, I have so many in all the colours of the rainbow, and love dressing them up with heels and crops, or down with trainers and a slogan tee. And what better slogan than Choose Love?! That's right, none.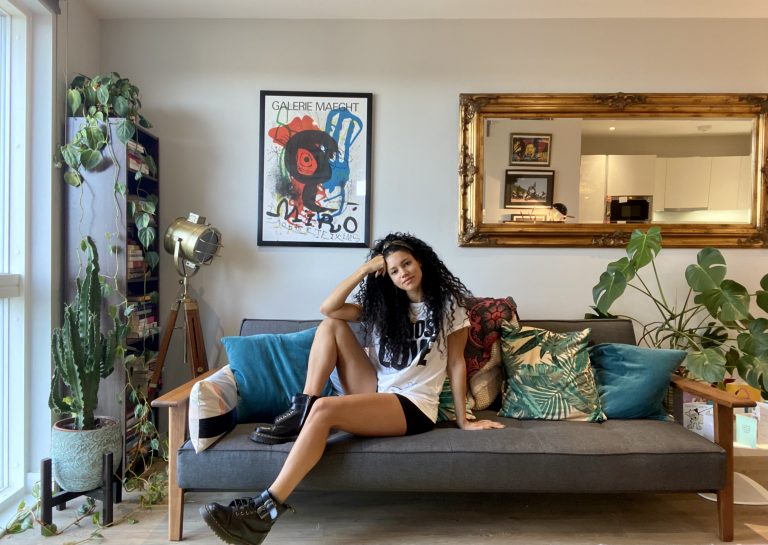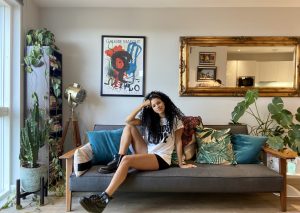 Look 3 – The baggier the T-shirt the better when pairing with super comfy cycling shorts and biker boots or Doc Martins. This is a chilled out at-home look (or popping out for a walk, to the shops, to grab a coffee), with little flourishes in a stack of gold necklaces, opal drop earrings and an embellished headband to keep the mane out of my face.
Choose Love tees are available across all stores.
(Style options: Black & White or Pink & White)
#ChooseLove